The collaboration between the hotel and private members' club marks the first of its kind in Asia
Of course it's exciting when the hotel that brought us one of the best spa experiences and the establishment that hosted Gaggan Anand come together to provide a unique roster of immersive experiences. Think exclusive access to designer spaces, a full calendar of cultural, culinary and artistic events, and much more.
The partnership brings Mandarin Oriental's iconic hospitality to the next level when combined with cultural joint's dynamic network of influential leaders, creative minds and style icons. For starters, guests will find that the Marina Bay View Room and Suite bookings now include privileged access to Mandala Club and all it offers. This is followed by an inspiring programme of arts, wellness, sustainability and even Web3 events. Specifically from Mandala Masters; a culinary residency featuring renowned chefs and kitchens from around the world, and music events curated just for Mandala Presents.
"At Mandala Club, we're all about 'meaningful connections that matter.' Our partnership is the perfect manifestation of this purpose. Phillip and I met for an initial brainstorm at Mandala Club some time ago, and look where we are today," says Ben Jones, Founder and CEO of Mandala Group. "The new Mandarin Oriental is going to be truly exceptional; we can't wait to bring the benefits of this unprecedented partnership to our dynamic and engaged community. It's a real-life example of what happens when people with purpose meet in inspired environments… great things can happen!"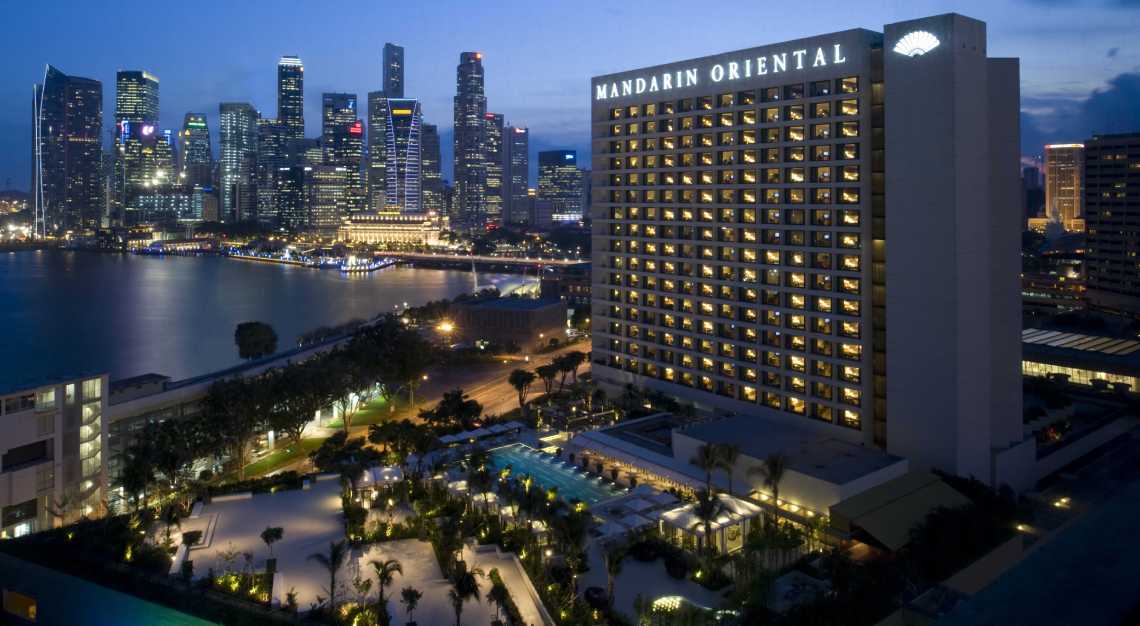 In turn, Mandala Club members can enjoy the best that HAUS 65 has to offer. The newly transformed social space on the 21st floor is more than just a lounge. Guests can expect an impressive line-up of wine-focused events spearheaded by leading sommeliers. Complimentary entry to the hotel's pool, celebrated spa and wellness facilities are also topped off with preferential dining and stay rates.
"Through this partnership, we are excited that Mandarin Oriental guests will enjoy exclusive access to truly remarkable experiences within a vibrant community of discerning tastemakers and like minds. We want our guests to be able to embrace the city, immerse in the culture of the destination and embark on an intriguing journey of discovery," shares Philipp Knuepfer, general manager of Mandarin Oriental Singapore and area vice president of operations.
"Our debut introduction of M.O. at Mandala and Mandala at M.O bring forth an elevated luxury and lifestyle experiences for both Mandarin Oriental guests and Mandala members, creating a gateway to exceptional Singapore experiences. I look forward to this enhanced integration of the hotel in the local community as we welcome Mandala members to our newly transformed spaces where they can engage in stimulating
conversations and exchange perspectives."