The Bugatti Centodieci is the third custom-bodied Chiron, after the Divo and La Voiture Noire
The Bugatti Centodieci recently unveiled during the Monterey Car Week represents the third custom-bodied, limited-run Chiron to come from Molsheim since the hypercar's inception in 2016. This follows the race track-focused Divo, announced around this time last year and is limited to 40 units and La Voiture Noire, a one-off revealed at this year's Geneva Motor Show. The latter car is rumoured to cost €16.5 million ($25.16 million), making it one of the most expensive cars ever made.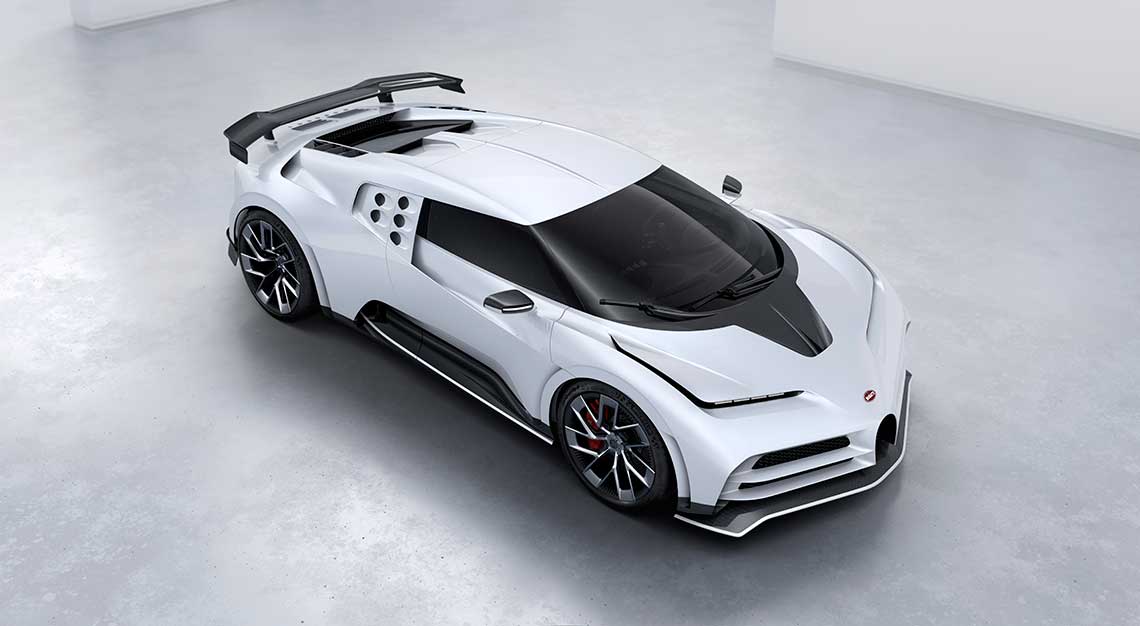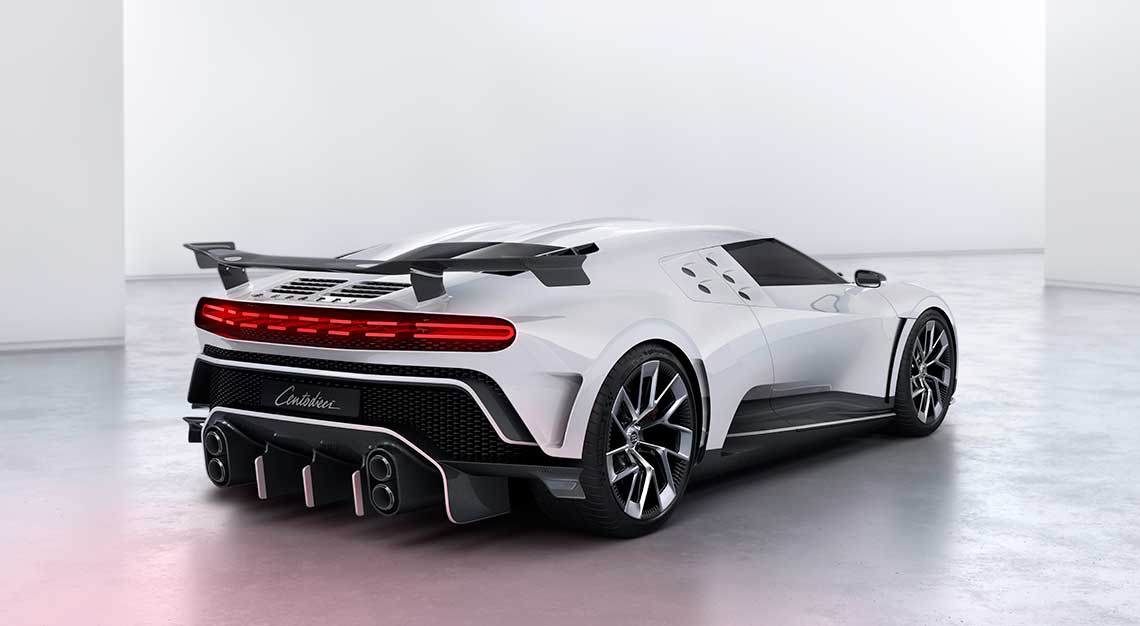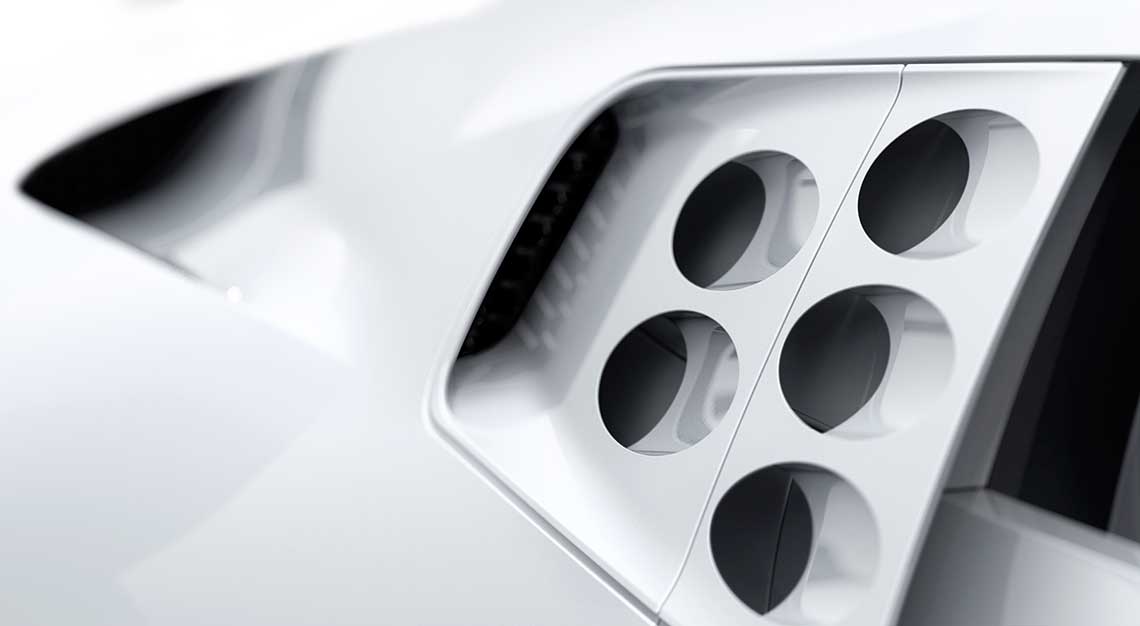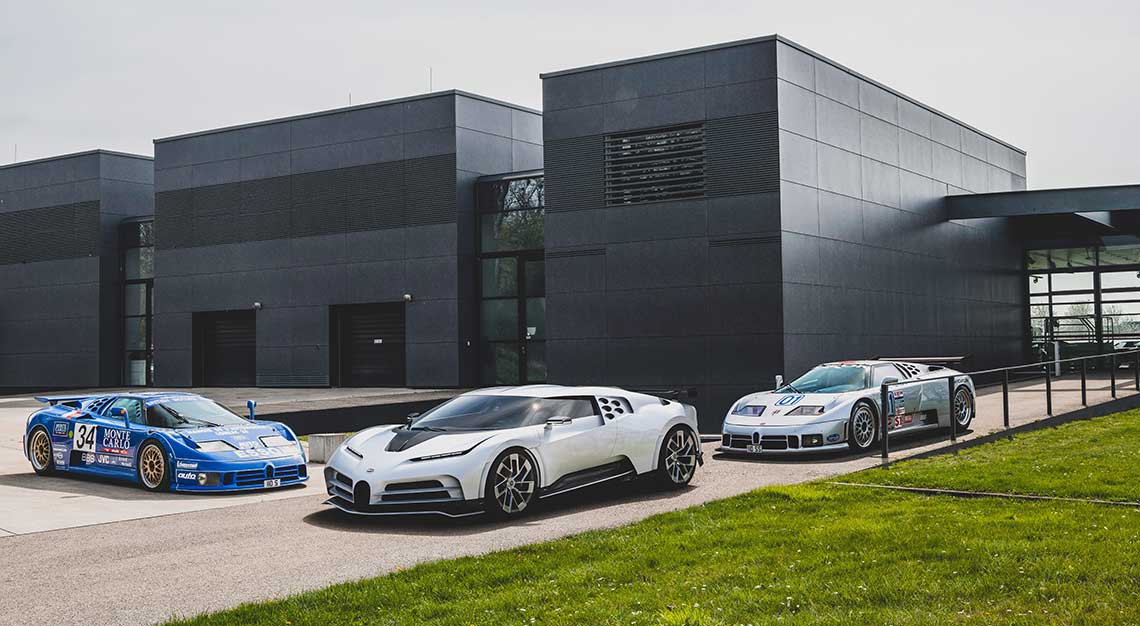 But more on the new Bugatti Centodieci. It will be made in a limited production run of 10 units for a (comparative) bargain price of €8 million ($12.2 million), exclusive of any applicable local taxes and options. Unfortunately, even if you had that kind of bank lying around, you can't have one, because all 10 cars have already spoken for, sold out before the car's official reveal. 
What you will get for the money is quite a bit of car, and that's not just down to its 8-litre, quad-turbo W16 engine that produces 1,600hp, or 100hp more than the standard Chiron. The hypercar's exterior styling is unique to the Bugatti Centodieci and its name means "110" in Italian, a homage to the Bugatti EB110, a product of the company's attempted revival in the early 1990s under erstwhile owner, Italian industrialist Romano Artioli. 
The styling of the Bugatti Centodieci is said to be a modern homage to the EB110, though the connection between the two cars is subtle at best, a consequence of the considerable aerodynamic and thermal requirements of the Chiron on which the Centodieci is based. 
However, there is one element on the Bugatti Centodieci that's clearly lifted from the EB110: the five circular air intakes near the B-pillars. 
With the Divo, La Voiture Noire and now the Centodieci, it's a pretty clear herald of the direction Bugatti is heading under the stewardship of ex-Lamborghini boss Stephan Winkelmann, who took over early last year. 
A key defining characteristic of Winkelmann's time at the Italian supercar manufacturer (apart from its sales going through the roof) was his advocacy of custom-bodied highly limited or one-off models based on existing cars in the range including the Reventon and Veneno, which were based on the Murcielago and Aventador respectively.