Mate Rimac has built a multibillion-dollar EV technology company, released a record-breaking electric hypercar and taken the reins of storied French marque Bugatti. Next up: Turning 34
Mate Rimac (his name is pronounced MAH-tay REE-mats) sat at a table, facing a camera. To his right was Oliver Blume, the CEO of Porsche, and to his left its finance chief, Lutz Meschke. They were about to host a video conference to announce the deal to merge Bugatti, for which Porsche has responsibility within the vast Volkswagen Group, with Rimac's eponymous startup hypercar maker. A small number of journalists from the business media joined Robb Report on the call, among them the Financial Times and Bloomberg. Blume and Meschke were dressed in sober business attire, as you'd expect of German C-suite executives making a major announcement to the world's press, and they sat stiff and upright. But as the 33-year-old Rimac relaxed into his chair, his sneakers emerged from beneath the table, followed by a pair of bare legs. The wunderkind of the hypercar world was about to be handed control of one of its most fabled marques, and he'd chosen to wear shorts for the occasion
Rimac doubtless meant no disrespect, but his casual dress served as useful visual shorthand for a transfer of power extraordinary even by the turbulent standards of the supercar industry. Stewardship of arguably the world's most prestigious marque, founded 112 years ago by one of the great automotive auteurs and maker of some of the most beautiful, powerful cars ever to grace the road, was passing from Europe's largest manufacturing company to a startup that began in a tiny nation 12 years ago by someone then barely out of his teens. Later that evening there would be a glossy event livestreamed from the spectacular 14th-century Lovrijenac fortress perched high over beautiful, ancient Dubrovnik and the opal waters of Croatia's Adriatic coast. Rimac leapt on stage to acknowledge the significance of what was happening and the responsibility he was assuming. He was now wearing a well-cut suit but still kept the sneakers.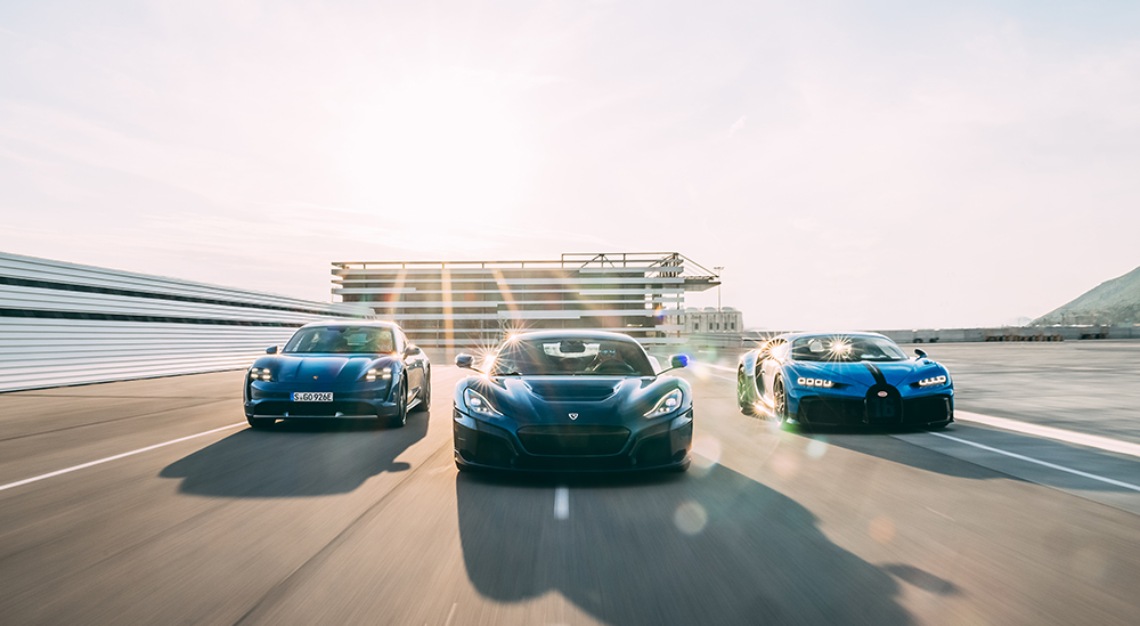 Despite his youth, Rimac is already acknowledged by his peers as one of the preeminent modern supercar makers, a successor to Ettore Bugatti alongside Horacio Pagani, Christian von Koenigsegg and Gordon Murray. The club of engineers who have created the cars and companies that carry their names from scratch is exclusive, and Rimac had only officially joined it when the Bugatti deal was announced in early July. The Rimac Nevera, his first proper production electric hypercar, was tested by Robb Report and a handful of other media in June, and customer deliveries are just starting.
But Rimac is already an established player. While developing his own hypercar, he has built a multibillion-dollar business supplying his high-performance electric-propulsion technology to at least 15 major carmakers, including Ferrari, Aston Martin, Mercedes and Rimac's fellow auteur Christian von Koenigsegg. Porsche and Hyundai are not only customers but also investors with significant equity stakes, and Pininfarina likes the Nevera so much that it's using the car as the basis of its new 1,877 hp Battista. His business has grown so fast that Rimac simply hasn't had time to get his own hypercar on sale until now.
The optics of the Bugatti-Rimac merger may seem odd at first, but the logic is indisputable. A new generation of electric Bugattis needs a transcendent level of performance, but Volkswagen has lost the will to fund it. Big car companies can spend like the US military. Analysts estimate that VW has invested at least US$2.4 billion (S$3.24 billion) in Bugatti since it took control in 1998 and lost around US$5 million (S$6.74 million) on every Veyron sold. It spent about US$420 million (S$566.16 million) creating the Chiron from the bones of the Veyron, and sources close to the deal say VW expected to spend the same again electrifying this 16-year-old platform.
Rimac is said to have offered to develop an all-new Chiron successor for around US$240 million (S$323.52 million). Rather than write a check for that sum, VW proposed a merger. No cash is believed to have changed hands. The new Bugatti-Rimac will be 55 per cent owned by the Rimac Group and 45 per cent by Porsche, on behalf of Volkswagen. For now, the two brands will continue to be designed and built separately: Bugattis in Molsheim, France, and Rimacs from 2023 at its new campus headquarters near Zagreb.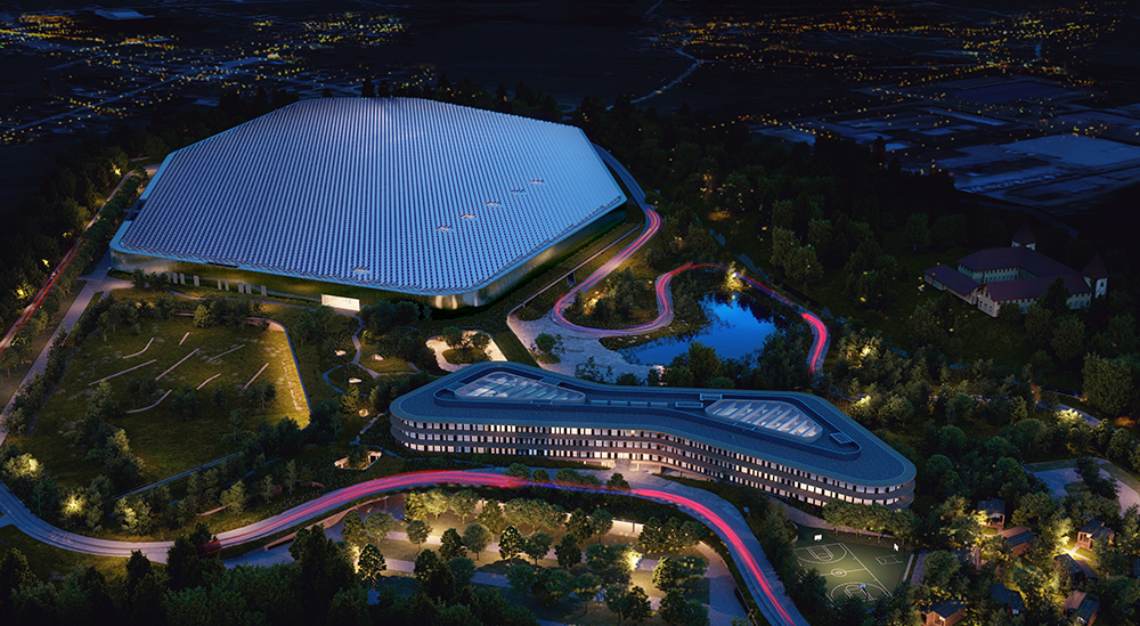 Rimac is putting only his hypercar-making business into the new joint venture. His fast-growing operation supplying high-performance EV power trains and other equipment to the global carmakers is a separate business: Rimac Technology, solely owned by Rimac Group. Only 150 Neveras will be made, and Bugatti currently builds fewer than 100 cars each year. Even when the combined Bugatti-Rimac is at full production, the venture will account for only 15 to 20 per cent of Rimac Group turnover. Rimac Technology will make up the rest, and it's about to grow rapidly. It has contracts in place to supply major premium carmakers with components and complete power trains for the high-performance variants of their pure-electric models. With volumes of up to 100,000 each year, it's a huge leap in scale for Rimac. Your next car might not be a Nevera, but there's a chance it will have Rimac tech on board.
Rimac remains the largest shareholder in the Rimac Group, with a 37 per cent stake. The latest funding round is believed to value the group in the mid-single-digit billions, giving him a nominal net worth of around US$2 billion (S$2.7 billion). In addition to Porsche AG's 45 per cent stake in Bugatti-Rimac, Porsche's venture-capital arm owns 24 per cent of Rimac Group, giving Porsche indirect majority ownership of Bugatti-Rimac. But Porsche is clear that there is no combination of voting rights, no de facto or de jure control, and that having Rimac as CEO of all three companies is one of the reasons it wanted the deal. "As a shareholder we want a real entrepreneur as CEO," Blume says. "It is our clear strategy to pass operational control to Mate."