In this year's Best of the Best, we honour the brands and people behind the most covetable products. Here, we honour three of the most beautiful automotive designs in the world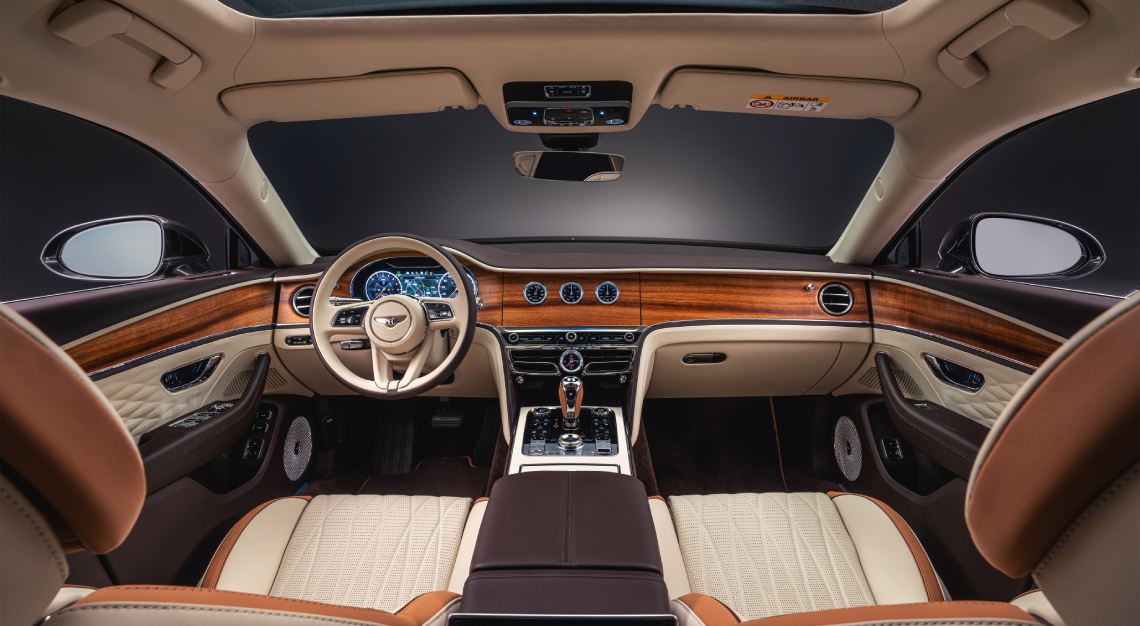 Best Interior
Bentley Flying Spur Hybrid
One of the most difficult accomplishments in sports is not winning a championship but repeating the feat. That's exactly what Bentley has achieved with the Flying Spur, which earned our Best of the Best accolade for its interior in 2021; 12 months later, the new Flying Spur Hybrid has once again earned this accolade, making it a back-to-back victory. Its cabin is an oasis of artisanal elegance, highlighting the superlative craftsmanship and design on which the 103-year-old marque forged its legacy. The sound-deadened interior is dressed in 3D diamond-quilted leather upholstery and panelling, while the dash transitions from contemporary to classic with Bentley's revolving display that toggles between digital infotainment, analogue instrumentation and flush, open-pore veneer. Not to be overlooked are subtle yet distinctive touches such as hand-stitched trim and the ubiquitous knurled-metal surfaces, including those under the door handles that offer tactile refinement even for an otherwise invisible area. Once under way the overall atmosphere can be further enhanced by the optional 2,200W, 19-speaker Naim sound system. Is anyone betting against a three-peat in 2023?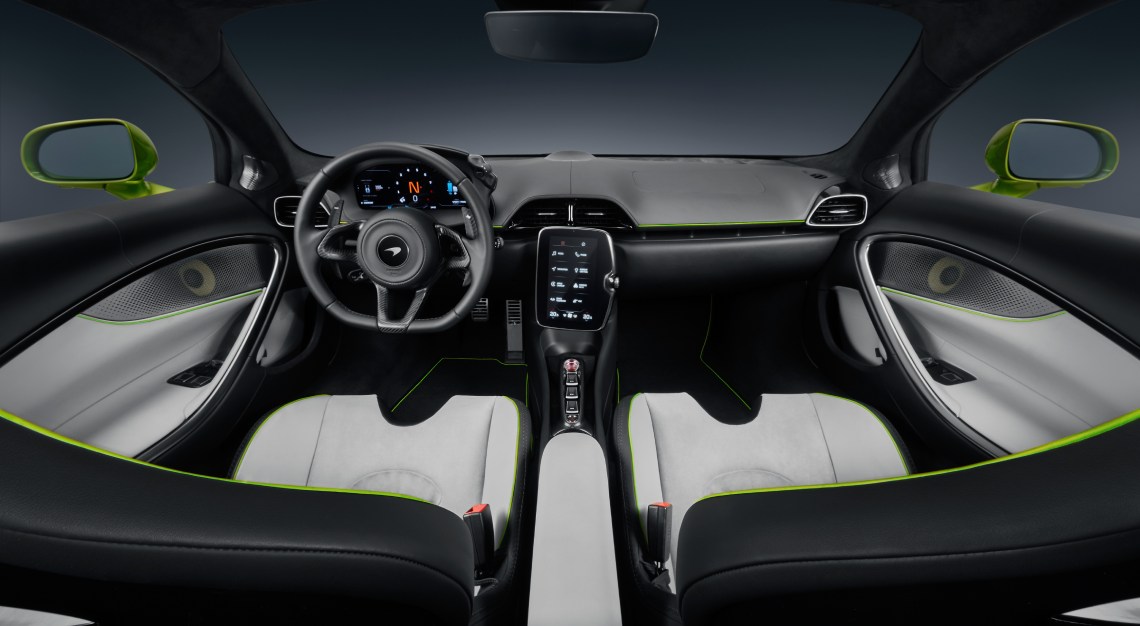 Best New Architecture
McLaren Artura
McLaren, long known for its carbon fibre monocoque chassis, debuted a new architecture with its first series production hybrid: the McLaren Artura, which sports the McLaren Carbon Lightweight Architecture, designed and built by the McLaren Composites Technology Centre in Sheffield, England. Created with hybrids firmly in mind, it has a dedicated battery compartment and features a 'groundbreaking, domain-based ethernet electrical architecture', which is—unfortunately for old-school petrolheads—the sort of thing that is becoming increasingly important in automotive design. It reduces the length of cable runs within the car, speeding up data transmission speeds and hence increasing the performance of driver assistance and other management systems, and, more fundamentally, reduces weight. It is a contributing factor to the Artura's feathery dry weight of 1,395kg, of which only 130kg is due to the hybrid components. Add to that the 671bhp of the combined electric motor and turbocharged 3.0-litre V6, and this hybrid high-performer has a class-leading power-to-weight ratio and will get you from zero to 100km/hr in a mere 3.0 seconds, and zero to 200km/hr in 8.3.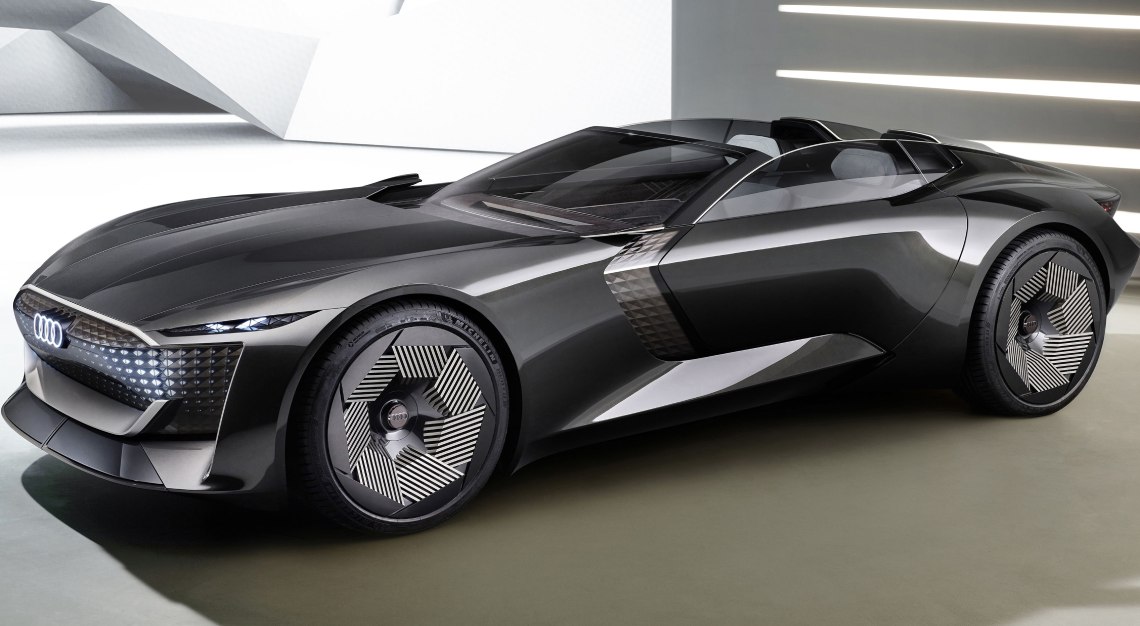 Best Concept Car
Audi Skysphere
Few concept cars from this century are as groundbreaking in imagination—or desirability—as 1950s icons such as GM Firebirds and Bertone BATs. But Audi's Skysphere concept expresses aesthetic and technical creativity so impressive that its impact will be felt for years to come. The two-door convertible is a harbinger of future Audi designs, incorporating Level 4 autonomous-driving capability and featuring an interior that can redefine its dimensions and functions as needed. Remarkably, body and frame components slide into and out of one another, allowing the wheelbase and overall length to shrink or grow by nearly a foot, transforming the all-electric Skysphere from aggressive sports car to quintessential GT and back again on demand. 
The team at Audi Design Loft in Malibu, California, called back to a benchmark in Audi history with their radical concept, which was inspired by the proportions of the Horch 853 roadster, whose long front-end and compact cabin defined 1930s extravagance. The futuristic Audi's rear-hinged doors open wide to showcase an interior made warm and welcoming with sustainable materials including microfibre, wood and synthetic leather. 
Engaging the autonomous-driving mode has the pedals and steering wheel hide themselves out of sight, maximising space; while extending the variable wheelbase to maximum provides extra legroom. The steer-by-wire system connects to both front and rear wheels, and the absence of mechanical linkages means the driver is able to select different ratios and other settings. A sophisticated sensor system keeps the Skysphere safe in traffic, and it can also handle its own parking and charging. Despite the extensive technological features and a battery good for 500km, it weighs a relatively trim 1,800kg; this, along with the 624bhp available from the electric motor at the rear axle means that a zero to 100km/hr time of four seconds is achievable.