In this year's Best of the Best, we honour the brands and people behind the most covetable products. Here are six great drives that topped our list
Best Hypercar
Pagani Utopia
Founder Horacio Pagani has long discussed drawing inspiration from the work of Leonardo da Vinci as well as his desire to leave behind automotive masterworks of similar ambition. Whether he has quite reached the level of the Renaissance genius is for posterity to decide, but many enthusiasts have him at the top of the list for designer and builder of the world's most exquisite hypercars.
His latest unveiling: the stunning 864hp Utopia (from US$2 million), which juxtaposes a twin-turbo V12 and a custom, gated seven-speed manual transmission with an innovative carbon-titanium monocoque chassis and muscular bodywork that creates tremendous downforce while eschewing overt aero embellishments. Limited to 99 examples, the Utopia took six years from drawing board to debut—about twice as long as it took for da Vinci's The Last Supper.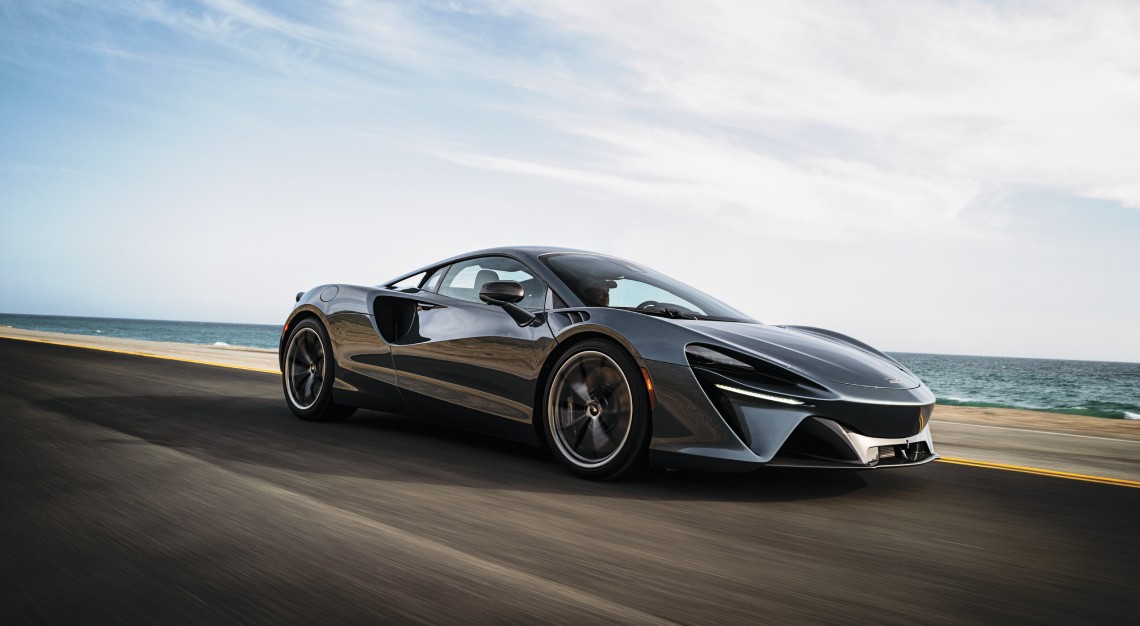 Best Sports Car
McLaren Artura
A minimalist, 'less-is-more' mantra is the ethos behind the 671hp Artura (from US$233,000), McLaren's first series-production hybrid, which also marks the British automaker's debut of both a V6 engine in one of its road cars and the McLaren Carbon Lightweight Architecture platform. The latter includes a carbon-fibre monocoque tub that helps make the model lighter than the more muscular Ferrari 296 GTB, another hybrid with a 3.0-litre twin-turbo V6 and our pick for best in this category last year. Complementing the Artura's bantamweight nature is the shortest wheelbase in McLaren's lineup, at 264cm, giving it more agility than the six-cylinder Maserati MC20, which earned a podium spot in Robb Report USA's 2023 Car of the Year. Yet while the Artura, fit with a 94hp axial-flux electric motor, accelerates from zero to 100km/h in three seconds and hits 330km/h, it feels like a real daily driver—another milestone for McLaren.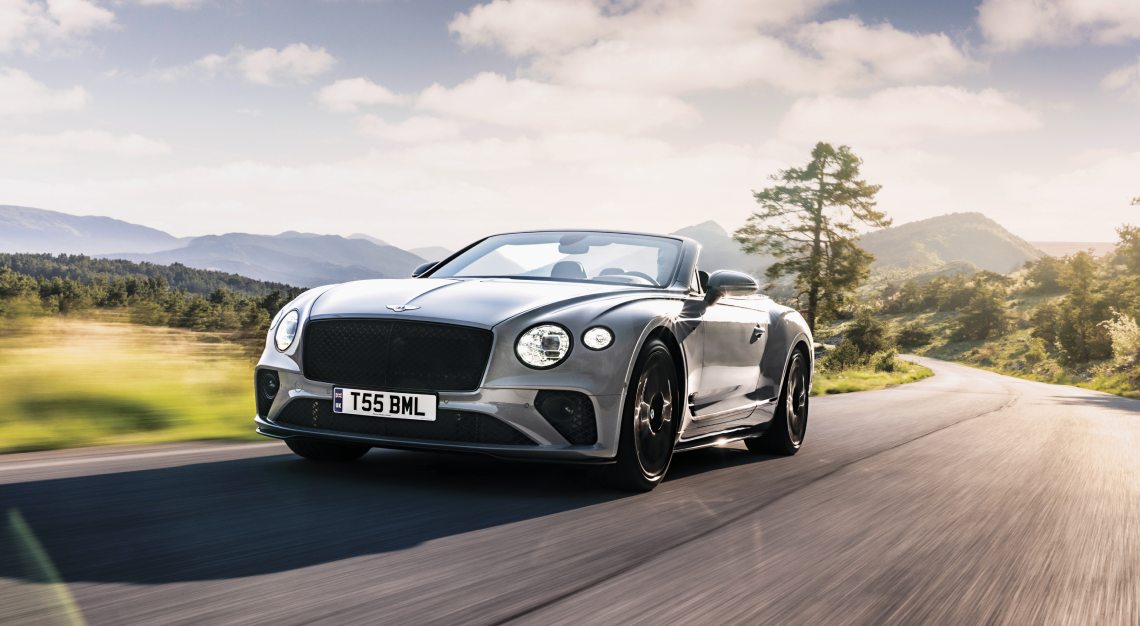 Best Grand Tourer
Bentley Continental GT S
That the Bentley Continental GT S was named Robb Report USA's 2023 Car of the Year by a wide margin coincides with its choice by the editors and judges as the Best Grand Tourer. The V8-powered Continental is so accomplished at the art of luxury and speed that no other two-door—apart from its own 12-cylinder sibling—comes close. The Continental's opulent design, impeccable build quality and sybaritic comfort are matched by abundant power and athletic handling dynamics, especially in the S version, which is a leaner, meaner take on the Continental GT. The only real decision is: coupe or convertible (from US$274,000 (GT S) and US$301,300 (GTC S))?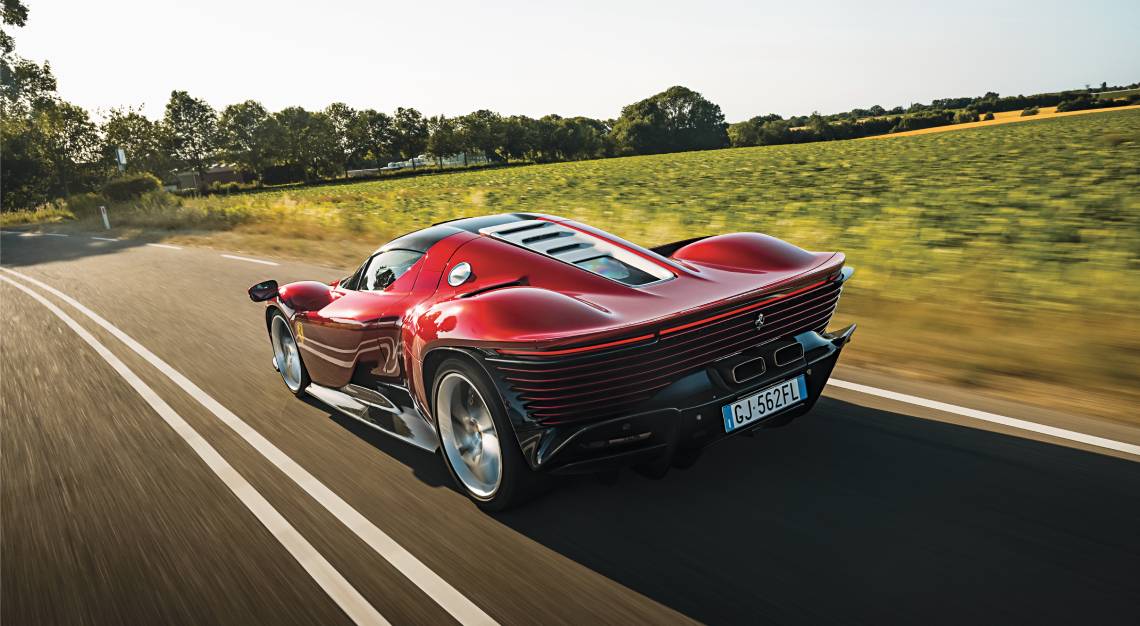 Best Supercar
Ferrari Daytona SP3
As most of the automotive industry falls lockstep into disavowing the internal-combustion engine, the Prancing Horse marque has bucked the trend with its limited-edition Ferrari Daytona SP3 (US$2.218 million). Named after Scuderia Ferrari's podium sweep at the 1967 24 Hours of Daytona, the 828hp tribute to Maranello's sports prototypes of the era features seats attached directly to the carbon-fibre chassis (the pedal box adjusts instead) to lower the centre of gravity. It also returns the cockpit to racing's golden age, creating an intrinsic connection between the pilot, the rear-wheel drive car and the road. And then there's the 6.5-litre V12, the most powerful naturally aspirated production engine made by Ferrari. Combined with an F1-derived seven-speed dual-clutch transmission, it enables the 1,470kg (dry weight) Daytona to charge from zero to 100km/h in 2.85 seconds on its way to a top speed of 340km/hr—all with a soundtrack that screams in defiance against lithium-ion's impending dominance.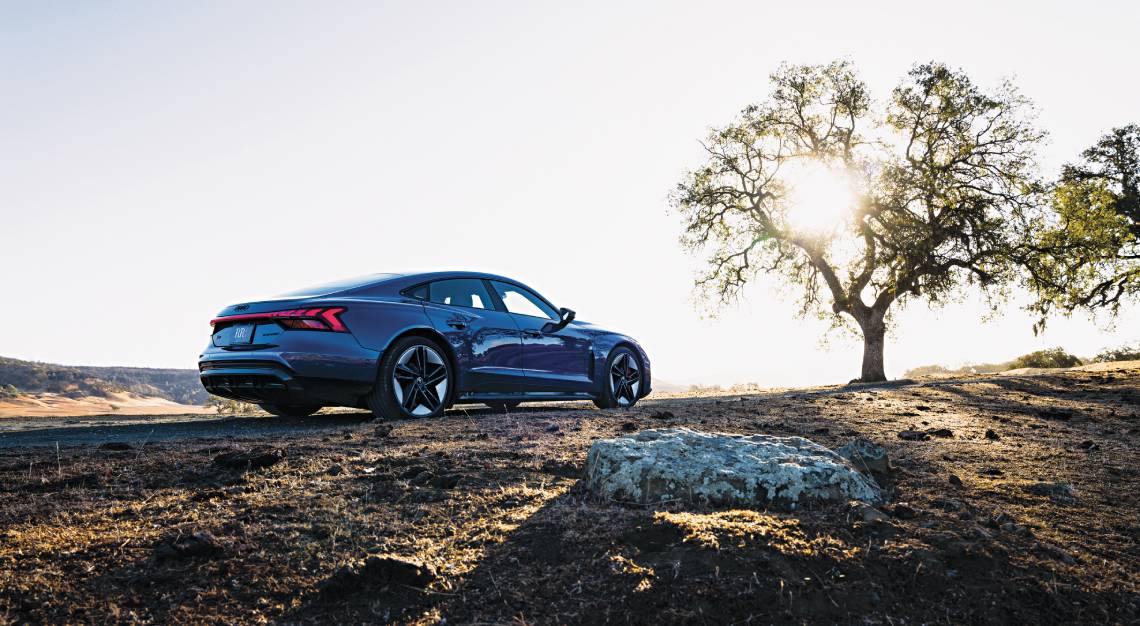 Best Electric Car
Audi RS e-tron GT
In the RS e-tron GT (from US$143,900), sophisticated design, beautiful lines and electrifying performance converge in a sports sedan that is as technologically advanced as it is gratifying to drive. What distinguishes this Audi from other electric vehicles is that it doesn't feel like an electric car. Emitting all the right sounds, it is so nimble and confers such internal-combustion-engine bravado that a driver might not know it has two electric motors—until the blistering 3.1-second acceleration from zero to 100km/h, that is. Inside, comfort, convenience and a state-of-the-art user experience combine to make this a car for people who appreciate understated luxury, meticulously delivered.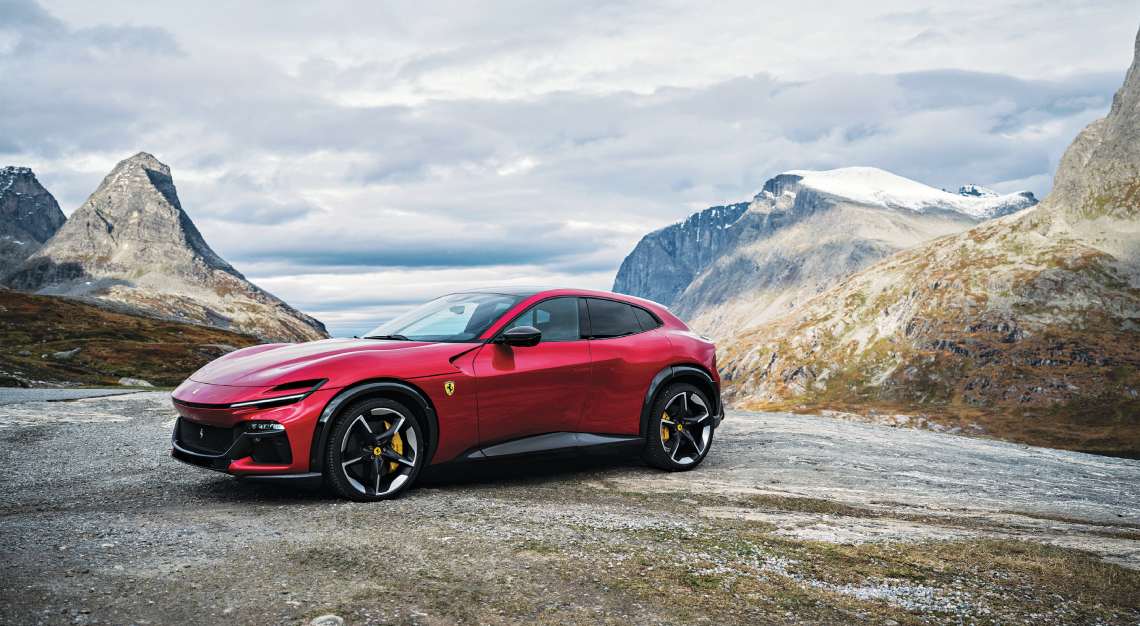 Best SUV
Ferrari Purosangue
The folks in Maranello really don't want the Purosangue (from US$393,350) to be called an SUV—and technically they're correct, as it's a crossover—but when they created a vehicle with nearly 19cm of ground clearance, four full-sized seats, and independent four-wheel steering, the world took to calling it the Ferrari SUV, and here we are. In any case, think of it as an incredibly capable fastback grand tourer with loads of usable room, reclining rear seats, and a top speed of 311km/h thanks to the raucous naturally aspirated V12 with 725hp. The packaging is incredibly efficient—a 1.78m-tall driver standing next to the model can kiss the roof—as well as incredibly clever: the trick aero negates the need for a rear wiper; at speed, the back window is squeegeed clean by just a well-directed rush of wind. So it's fine if you think of the Purosangue as an SUV because you'll never mistake it for anything but a Ferrari.