Robb Report picks out 10 inventions that range from ultra nifty to seriously cool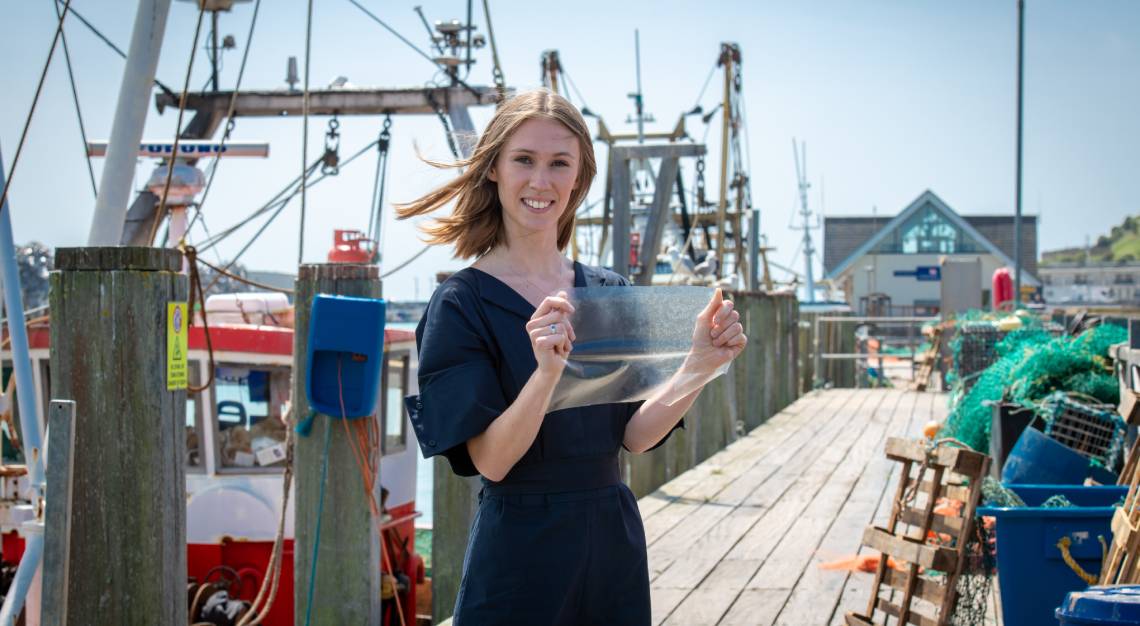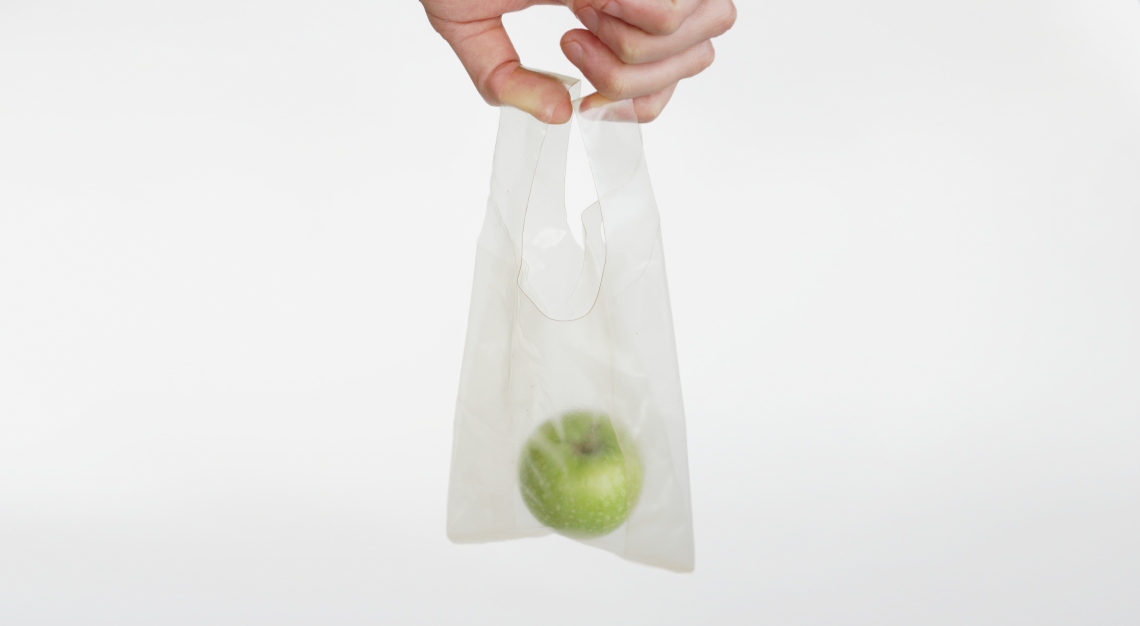 Save the Earth with 'plastic'
We produce over 300 million tonnes of plastic a year, with half of it for single-use purposes, and over eight million tonnes casually dumped into the oceans. What a nightmare. In fact, by 2050, there may be more plastic in the ocean than fish. Thank goodness for Lucy Hughes from the University of Sussex. Fed up with the blase attitude people have towards plastic, she decided to improve matters with more plastic, or bio-plastic to be exact. Her invention, MarinaTex, is a biodegradable alternative to single-use plastic. Made from a unique blend of red algae to bind proteins extracted from fish waste, MarinaTex may look and feel like plastic, but is strong (it has higher tensile strength than low-density polyethylene), malleable and destined to disintegrate in four to six weeks.
Future plans have been made for funding and mass manufacturing, but for now, we're hoping it wins The James Dyson Award this 14 November 2019. (Update: It won – see here). The award, in its 15th year (and counting), is meant to empower future generations of engineers by challenging students worldwide to come up with problem-solving products, like self-sanitising door handles and off-road wheelchairs. The reward? Prize money of S$52,000 and the chance to better this Earth.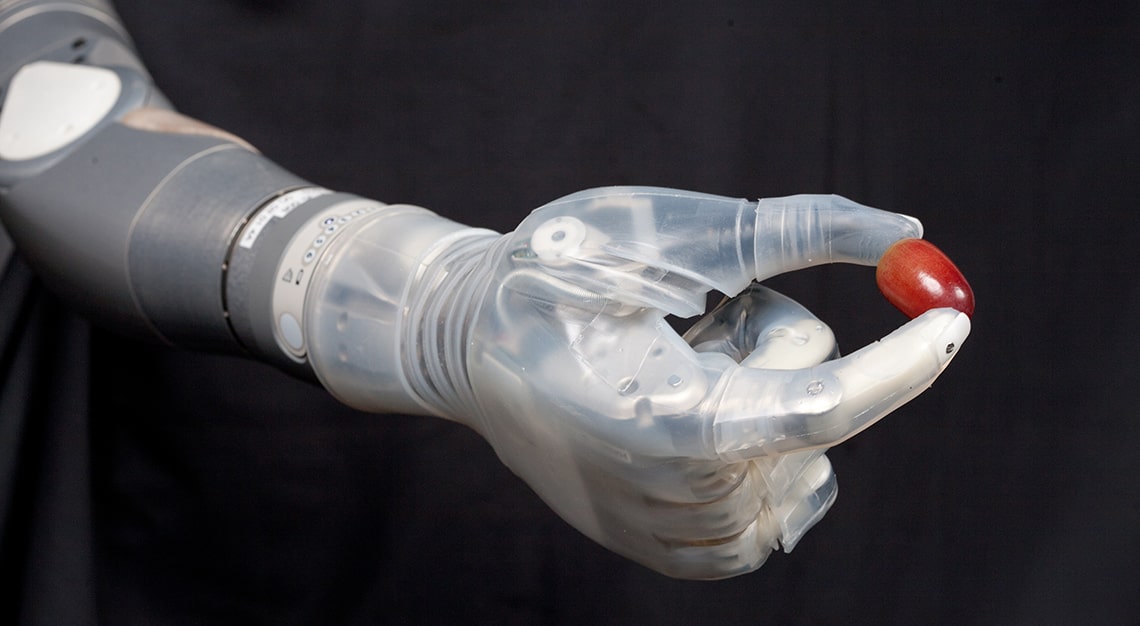 The prosthetic arm that feels
The Luke Arm, modelled after the robotic arm worn by Luke Skywalker in The Empire Strikes Back, took a decade and a half of hard work. Built by Mobius Bionics and the University of Utah, the prosthetic arm is designed for upper-limb amputees and features multiple grip patterns. It can also sense texture and weight. The battery-powered device, made mostly of metal motors sealed within a transparent silicon sheath, relies on a bundle of microelectrodes and wires implanted in the user's nerves. The bundle is connected to a computer and communicates with the nerves in the forearm to tell it what to do. Also designed to judge temperature and feel pain, its researchers are working on making it portable and approved by the FDA in the next year.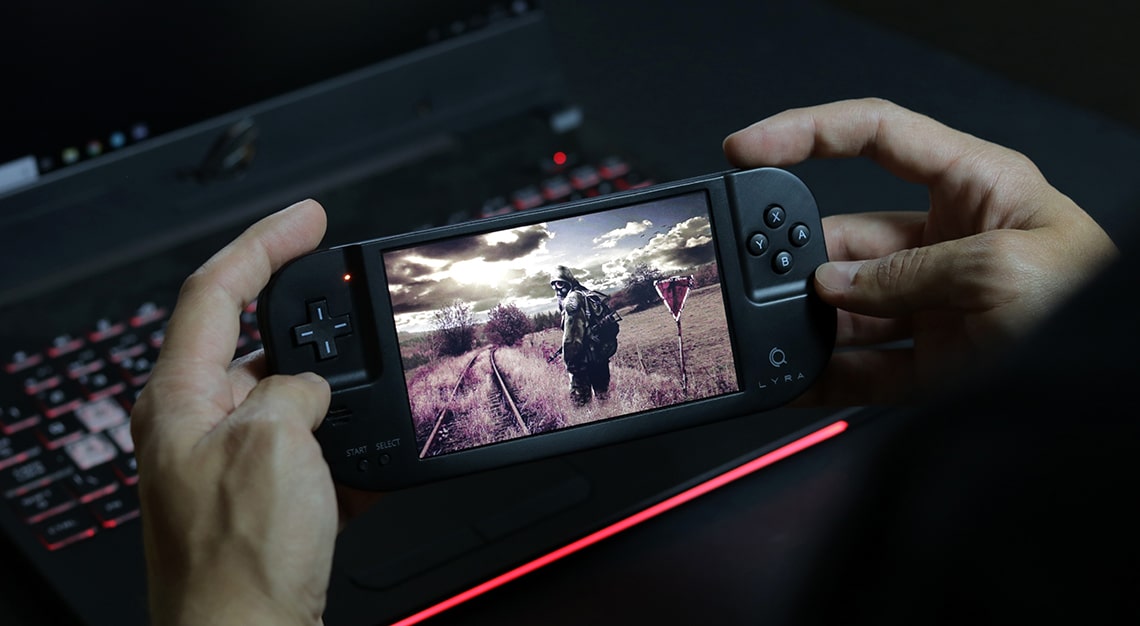 The Kindle of all game consoles
Here's something for the classic game console fan who also loves to tinker. London-based Creoqode, which has successfully funded cool products such as the 2048, an open-source game console with an LED matrix screen, has invented Lyra, a handheld games console built with a twist: it can emulate any game console of the classic era. It features a five-inch 800 x 480 pixel touchscreen display, 16GB microSD card and a 3,000mAh battery, and can be plugged it into an HDMI-enabled TV. It can also double as a personal computer – all you have to do is plug in a mouse, keyboard and monitor, and you're good to go.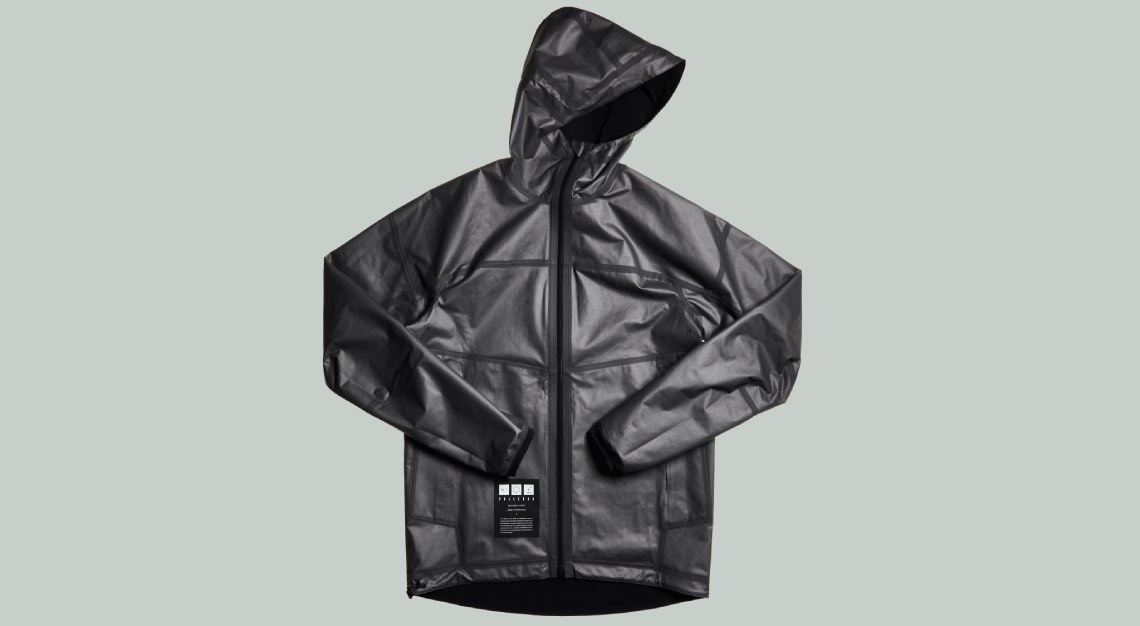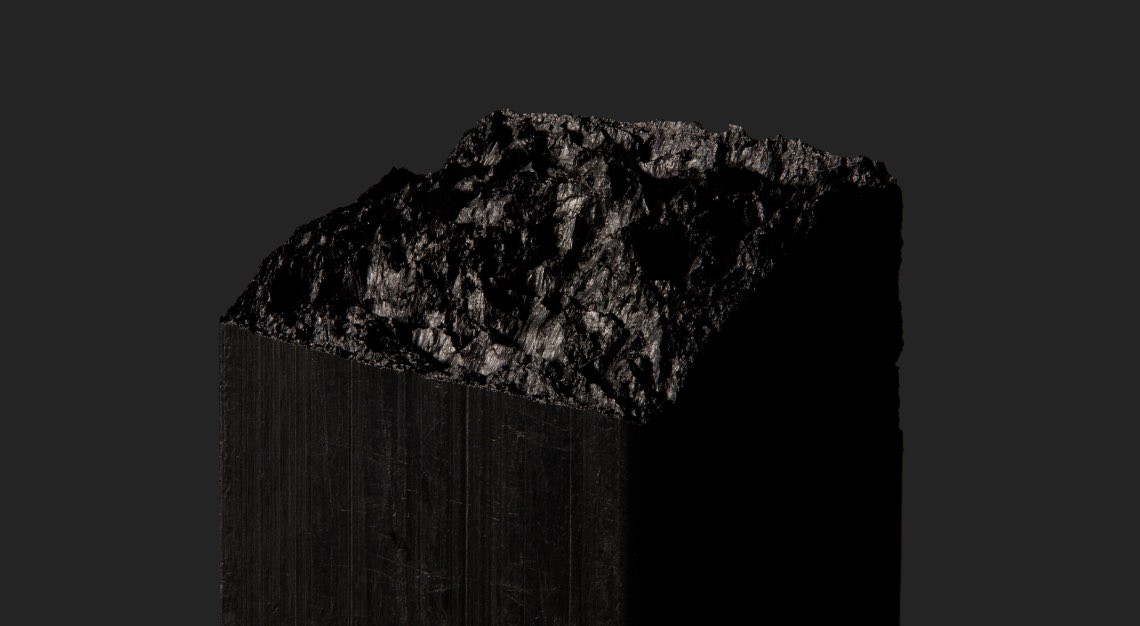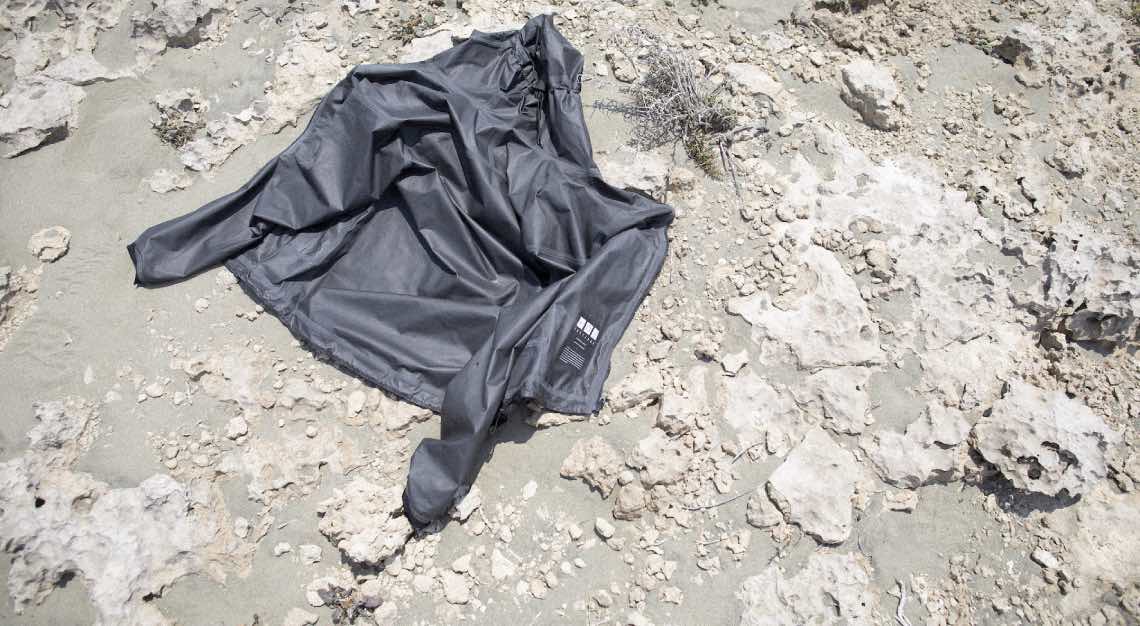 The intelligent double-sided jacket
Imagine getting trapped in the desert at night with only a camel and your Graphene Jacket (US$696 / S$955). Tie it to the belly of your camel, wait about 20 minutes and put it back on. Graphene, the world's lightest, strongest and most conductive material, is a magnet for heat, which means you'll forget about the cold in no time. Designed by Vollebak, the jacket comes fully reversible with one side made of graphene and the other constructed from nylon. The jacket is waterproof, windproof and breathable. It is currently available as a prototype and will eventually disappear back into R&D for the next couple of years.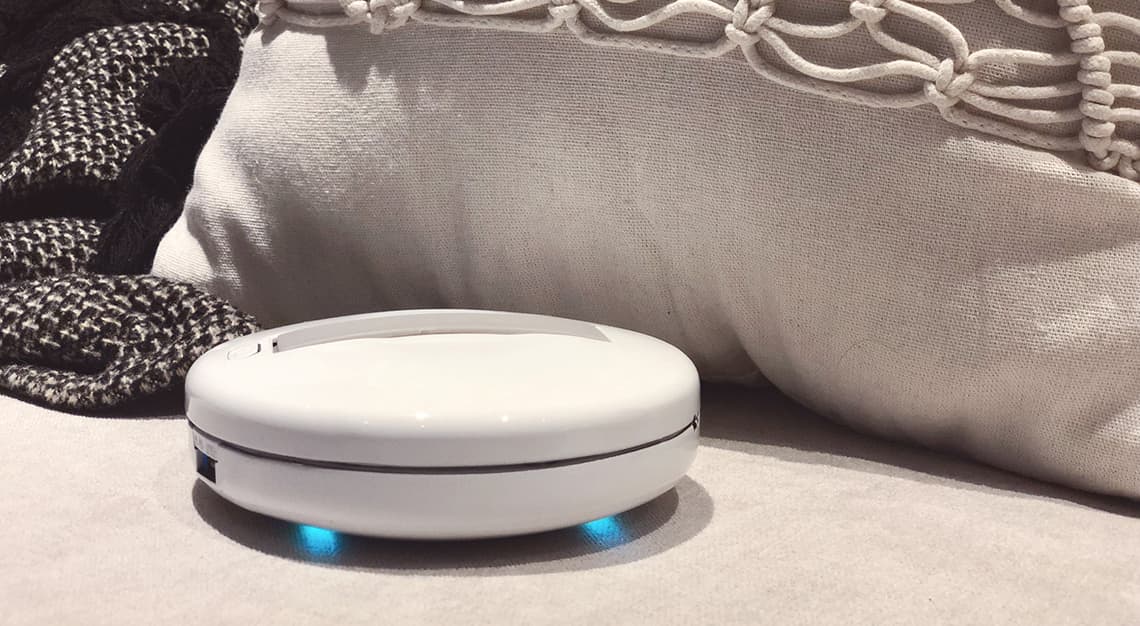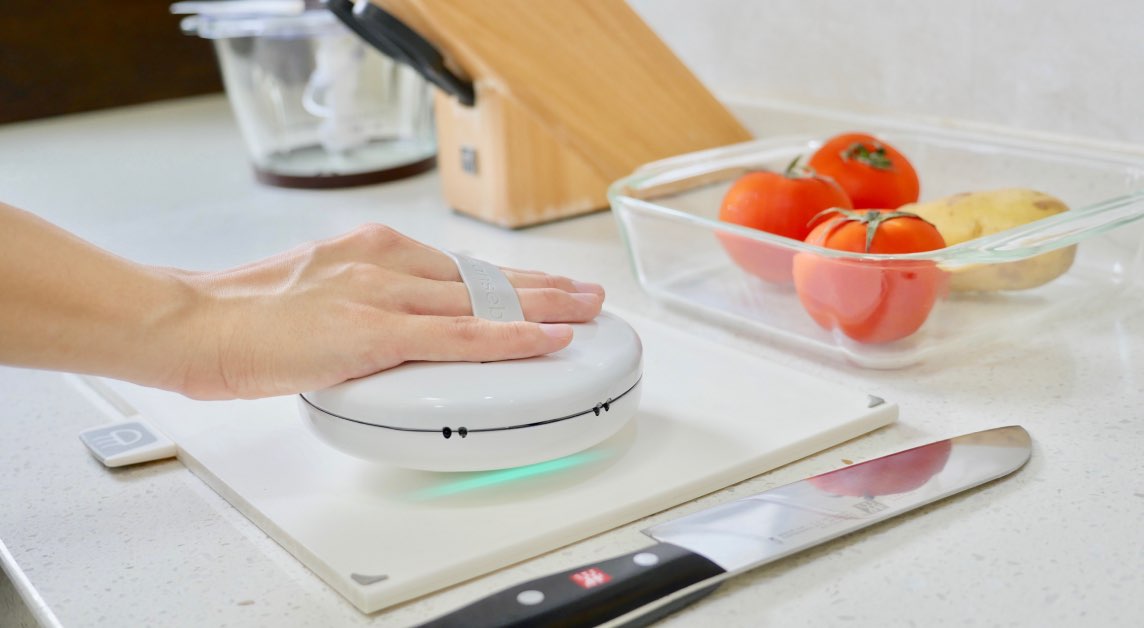 The bacteria-killing travel robot
If you're a firm believer in the phrase cleanliness is next to godliness, you'll probably want to join the crowd and help make the CleanseBot a reality. This travel-friendly cleaning robot weighs just 220g and is equipped to wipe out as much as 99.99 per cent of bacteria and dust mites that might be present in your hotel suite. Glide it along pillowcases, toilet seats and light switches, or switch it to 'under blanket' mode and leave it to inspect between the sheets. It will emit UV-C light to sanitise and disinfect, and can do a thorough cleaning in 30 to 60 minutes. You can even use it on your keyboard and mobile phone.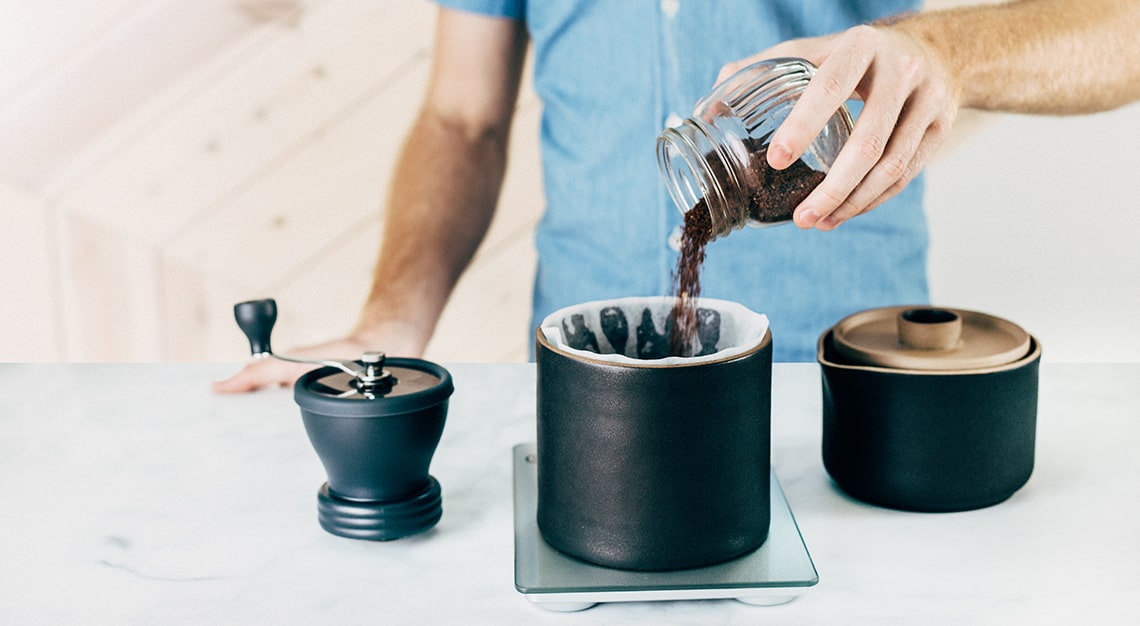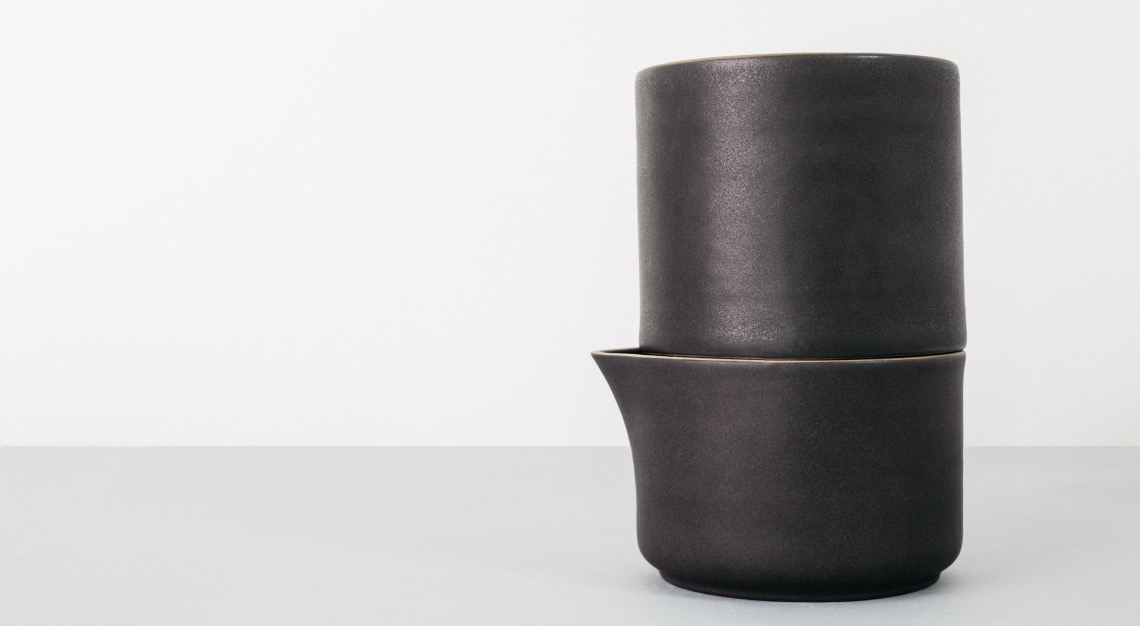 The coffee maker reinvented
Love your coffee? So does Hayes Urban. The industrial designer invited his colleagues at Argodesign on his quest to create the perfect cup and Stäk (US$200 / S$275), and an immersion brewing system was born. Immersion brewing, which involves steeping water and coffee grounds in a funnel-shaped brewer before letting it drip through into a carafe, can be messy. With Stäk, simply steep your coffee in the brewer and place it atop the double-walled carafe. The carafe's lid has a pinnacle-shaped rivet that will push through a valve in the base of the brewer, allowing the coffee to drain in. Remove the brewer at any time and the valve will close, preventing any drips.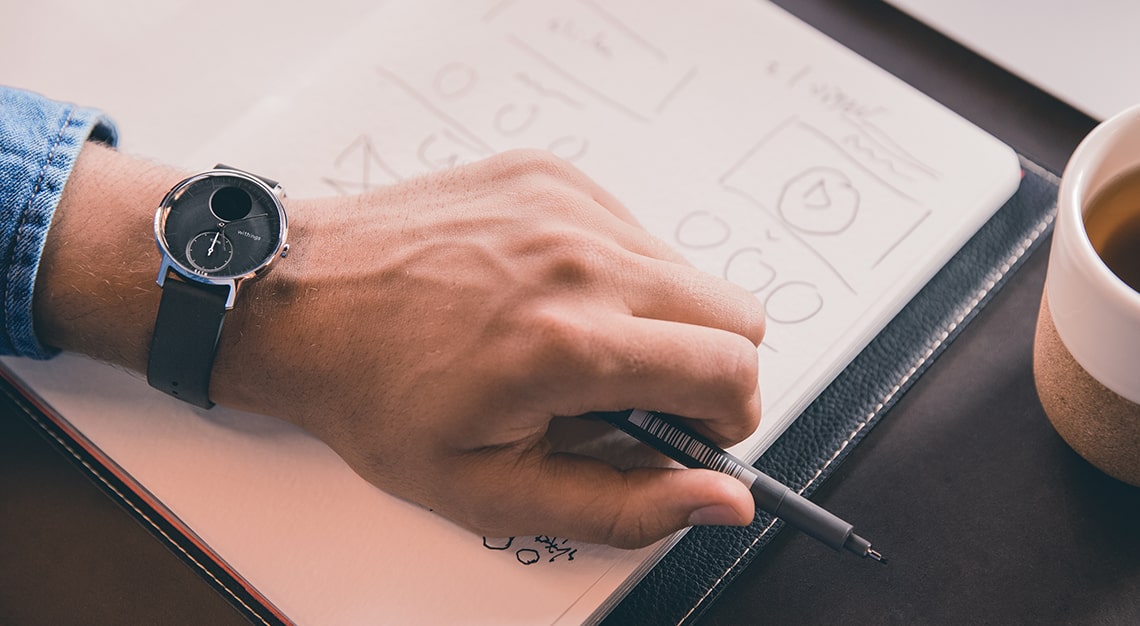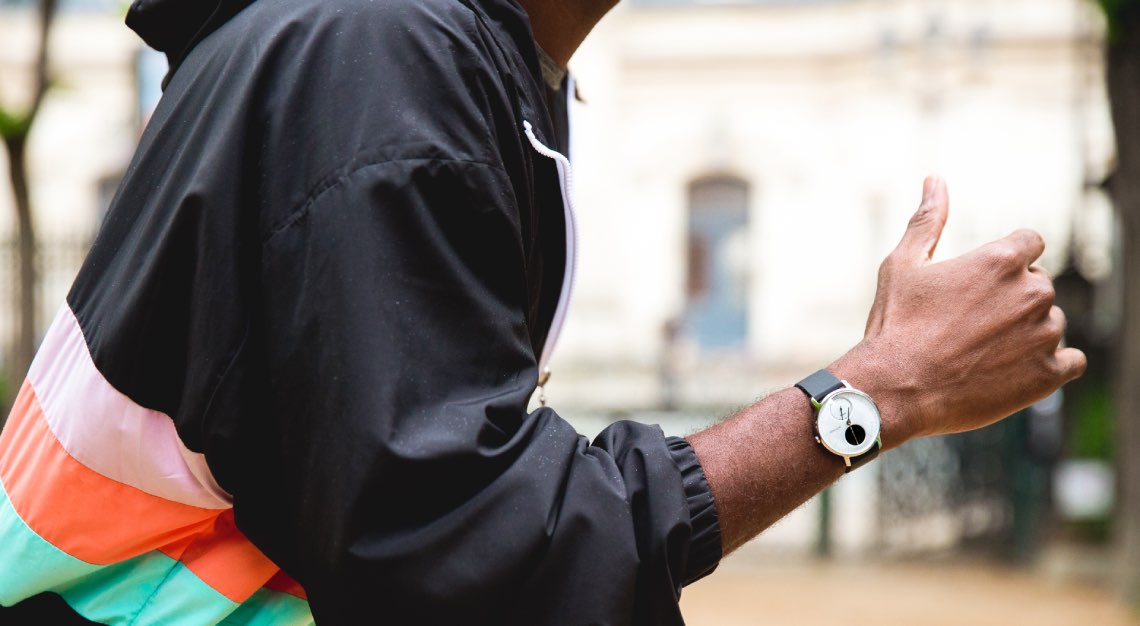 The watch that puts your health first
Finally, a smart analogue watch to take the place of the old 'wrist-computer'. French company Withings has created Move ECG, a simple and stylish watch that can record your walks, runs, swims and snoozes anytime, anywhere. Your daily steps will be displayed on the small, secondary dial, with everything else monitored on the Withings' mobile Health Mate app. This will include the state of your heartbeat via electrocardiogram readings from your wrist in just 30 seconds. If there's an irregularity, the results can be sent from the app straight to your doctor. Other features include a 12-month battery life and water-resistance up to 50m.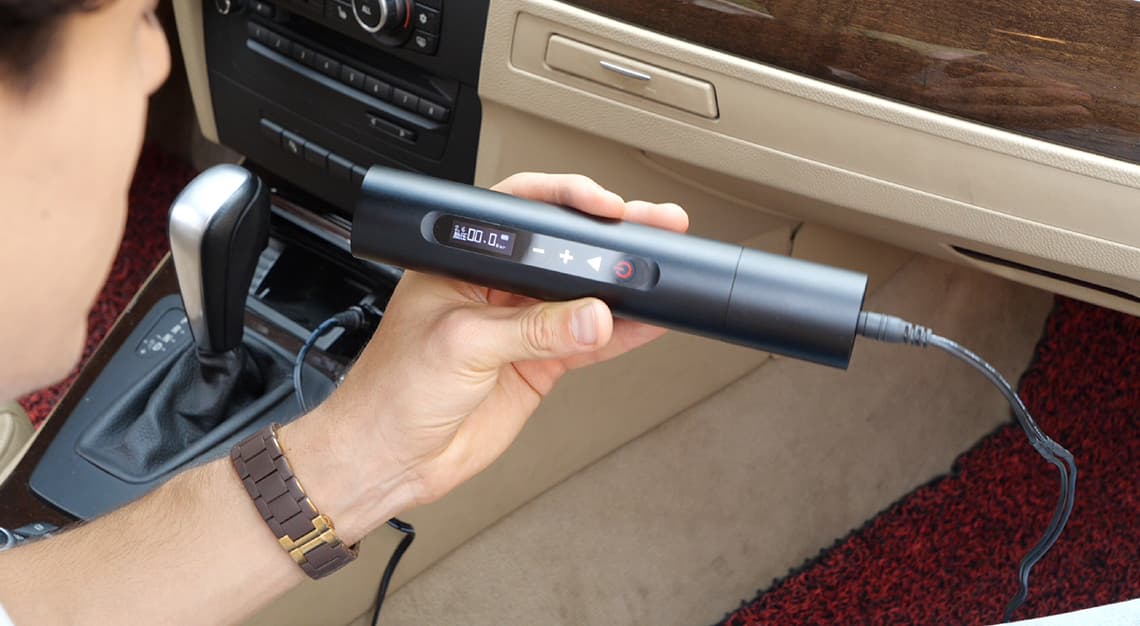 The world's smallest and most portable tyre inflator
Meet the mighty Norshire Mini (from US$49.99 / S$68.62), the world's smallest and most portable tyre inflator. Built by a team of engineers from Hong Kong, the battery-operated pump is as powerful as inflators many times its size. Its motor can produce 18kg of torque, air pressure as high as 12 bar and pump 10 to 17 litres of air per minute. It's sleek, minimalist and easy to use (it features an OLED display with capacitive touch). And don't you worry about your safety. The Norshire's lithium ion phosphate battery works well in subzero temperatures and extreme heat, and should stick around for the next seven years.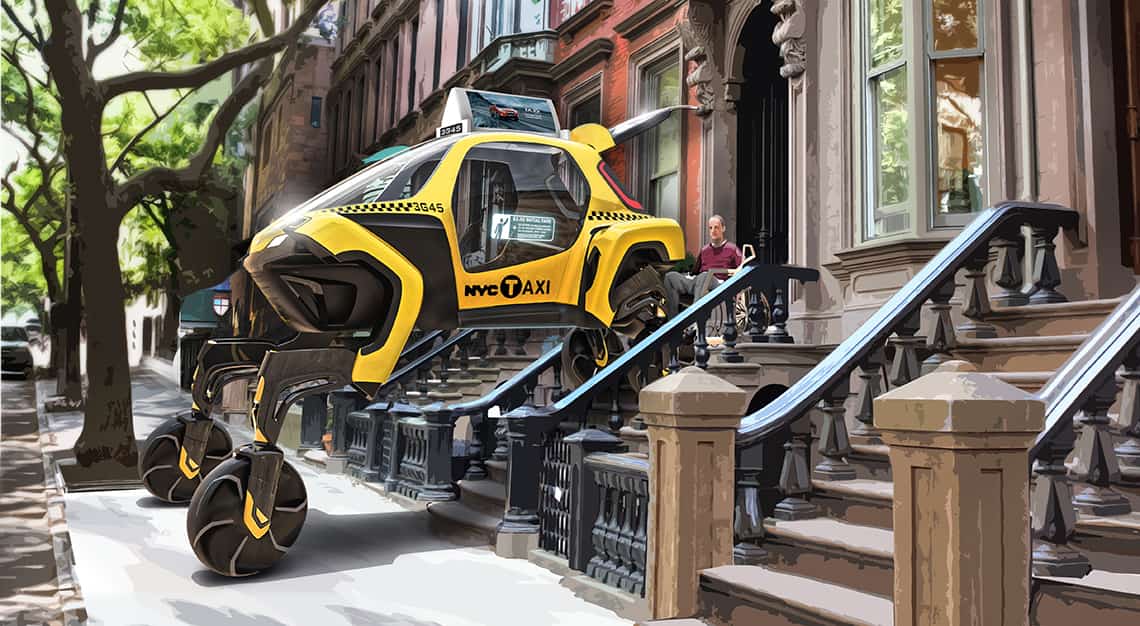 The car that thinks on its feet
It will be the world's first walking car if it ever makes it past the prototype stage. Unveiled at this year's Consumer Electronics Show in Las Vegas, Hyundai's full-sized robotic walking car concept may look like just another 'fun project', but it is built with good intentions. Elevate, created with technology found in modern electric cars, would be helpful in times of a disaster or even make ingress easy for the disabled. Its highly dexterous legs would be able to move in any direction and walk as fast as 4.8km/hr. It would also be able to climb walls as high as 1.5m, straddle gaping holes and cross over mountains of debris.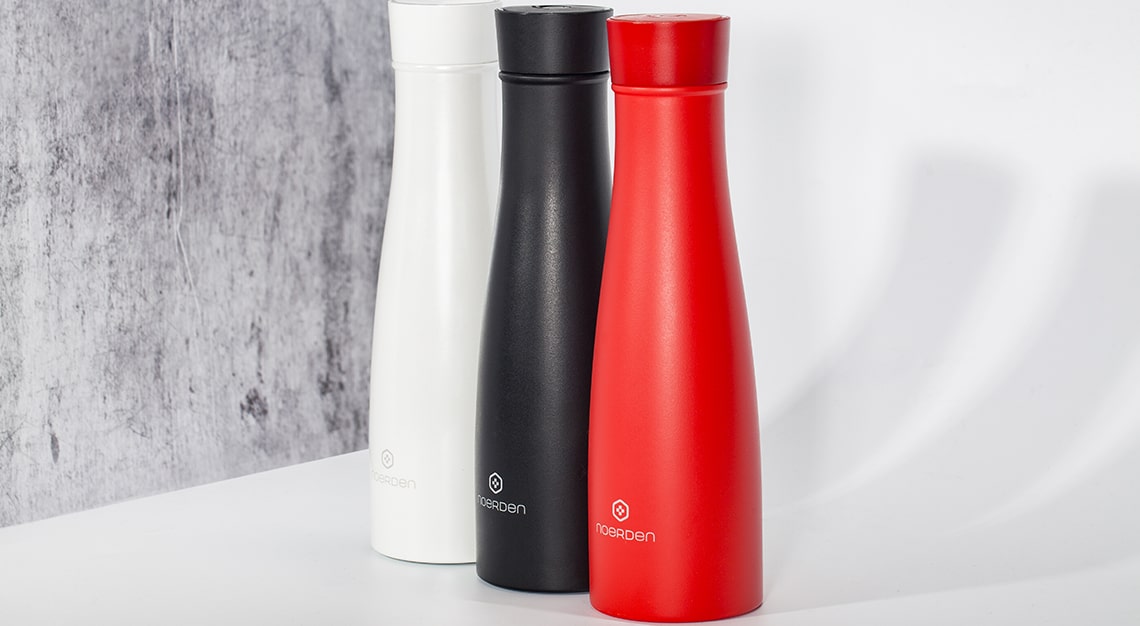 The smart self-cleansing water bottle
Cleaning your water bottle after each day can be a pain, but French company Noerden has found an easy way to kill any nasty bacteria that may be present. Liz features a touch-responsive smart lid with a built-in UV-C light capable of destroying up to 99.9 per cent of bacteria. For this to work, the bottle doesn't even have to be empty, which means you can use it for a while without giving it a thorough rinse. The bottle, powered by a long-lasting rechargeable battery, is well-insulated and can keep liquids hot or cold for hours. It'll give you a warning in case the water is too hot and nag you to drink as much water as possible.