These cool microbreweries, pubs and bars in Singapore will have you returning for its fresh brews and small batches of craft beer
With Manhattan and Atlas at our doorstep, this Little Red Dot has no lack of watering holes. The cocktails are great, but if you want something simple and thirst-quenching, you can't go wrong with a pint of craft beer. Like cocktails, there is beauty to be found in its rolodex of flavours. There's greater emphasis on quality and flavour, with wonderfully weird alternatives like citrus and chocolate on offer. There's a lot more to beer than just hops and fermentation, but where to start? Here are our top picks for when you're feeling thirsty and adventurous.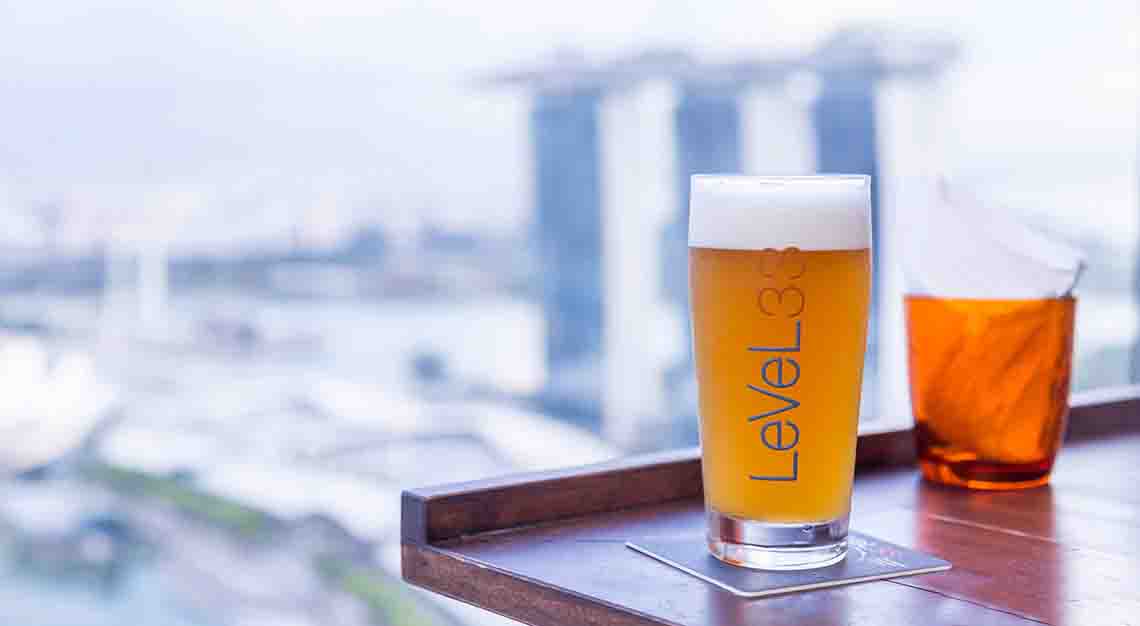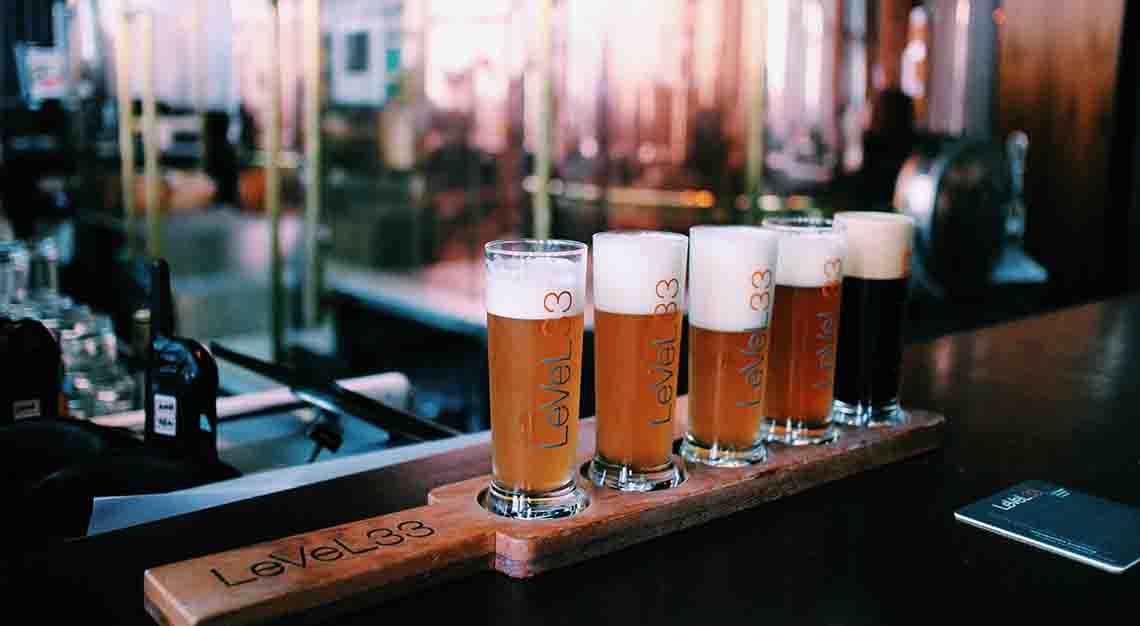 LeVeL33
Located in the heart of the CBD, Argentinian brewmaster Gabriel Garcia brews all the beer onsite in small batches. Look out for seasonal picks like like Golden Ale, Blode Lager, Brut Beer and the occasional collaboration, such as Champagne beer brewed with yeast from House Barons de Rothschild's 2008 Blanc de Blanc Champagne.
Robb tip: Beer bites are also not to be missed, including petits fours such as the Lager Beer Puff and IPA Brownie.
LeVeL33
#33-01
Marina Bay Financial Centre 1
8 Marina Boulevard
Singapore 018981
Tel: +65 6834 3133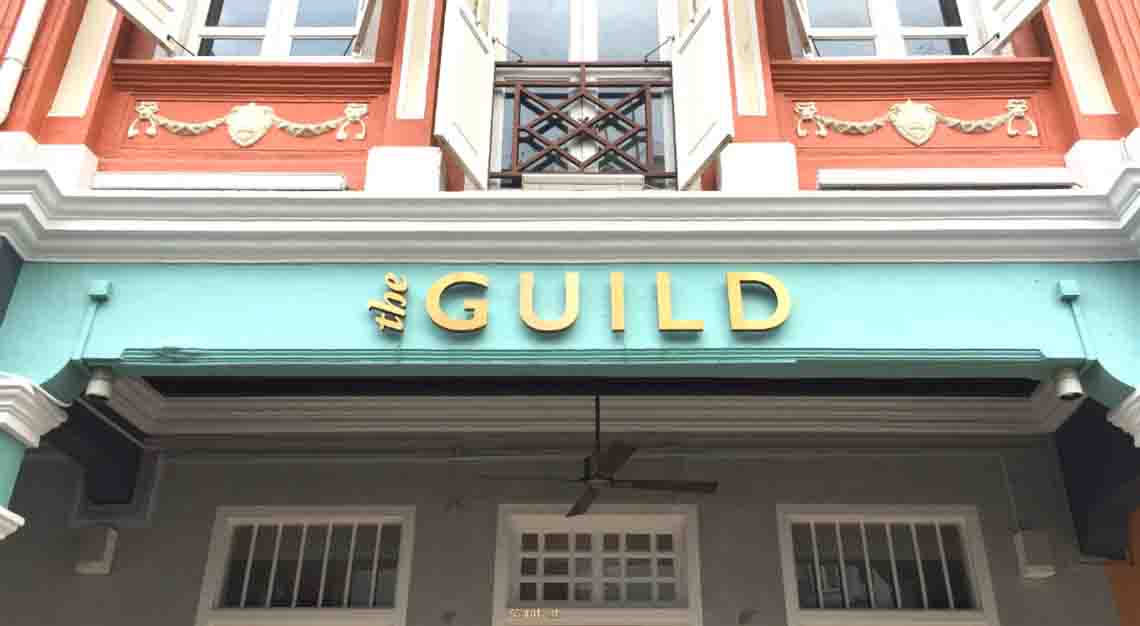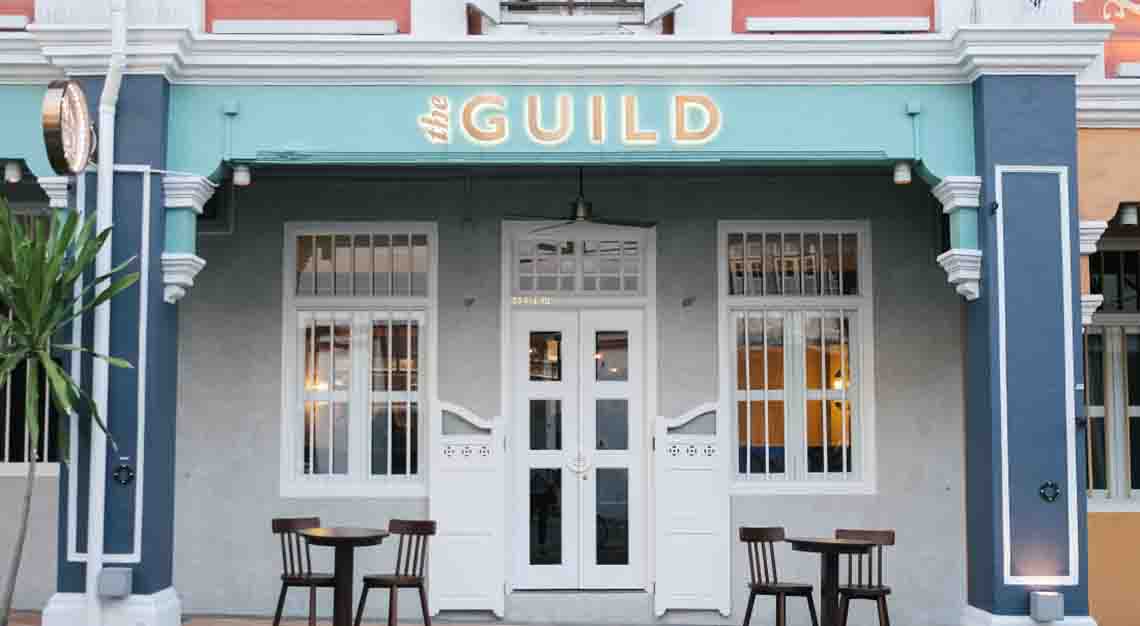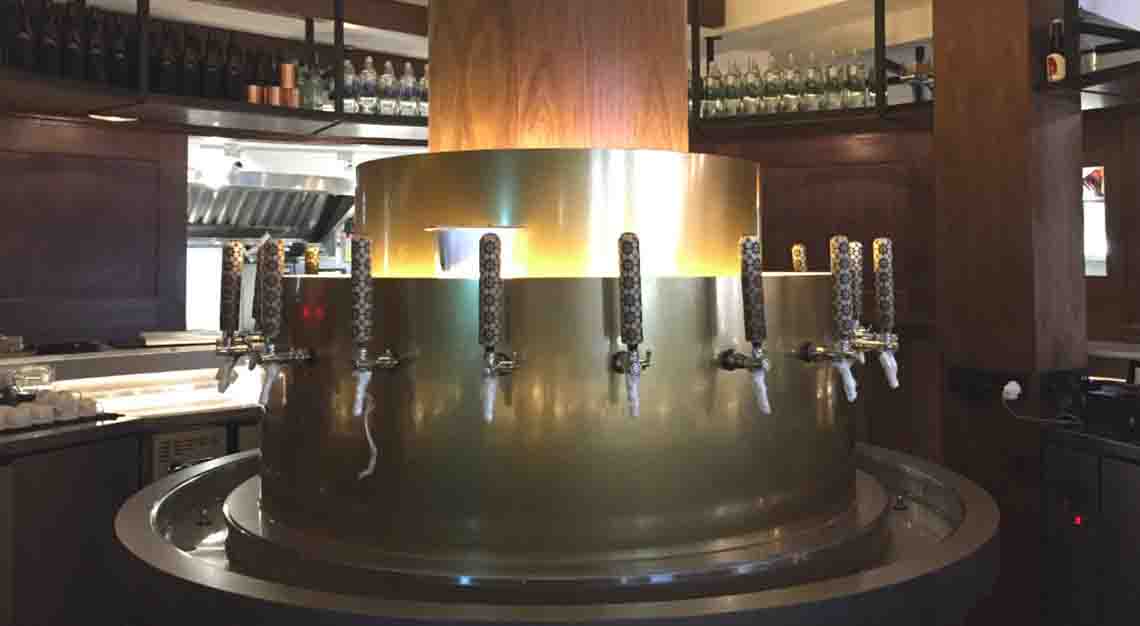 The Guild Singapore
The first overseas venture from Hong Kong's multi-award winning Young Master Brewery, this handsome beer bar and restaurant is part of Keong Saik's thriving food scene. Expect at least half of its 19 taps to feature ales and lagers from Young Master, like Orange is the new Black, In the mood for Spring and Cha Chaan Teng Gose.
Robb tip: Three serving sizes – 200ml, 330ml and 450ml – are available, which means you can start small and sample a few different rounds.
The Guild Singapore
55 Keong Saik Road
Singapore 089158
Tel: +65 6224 1262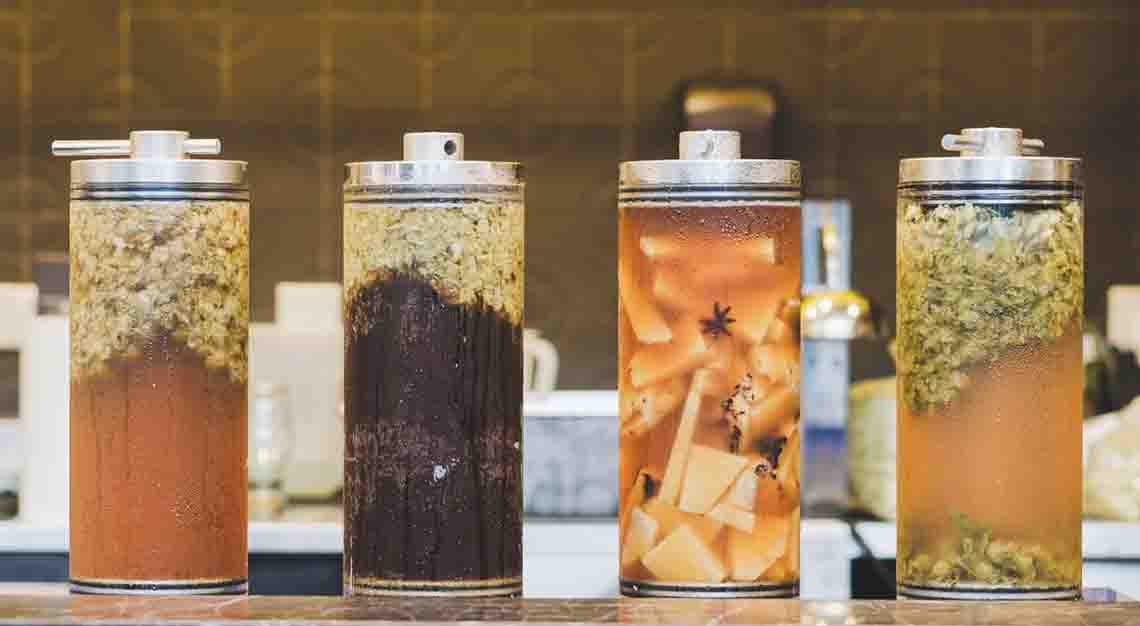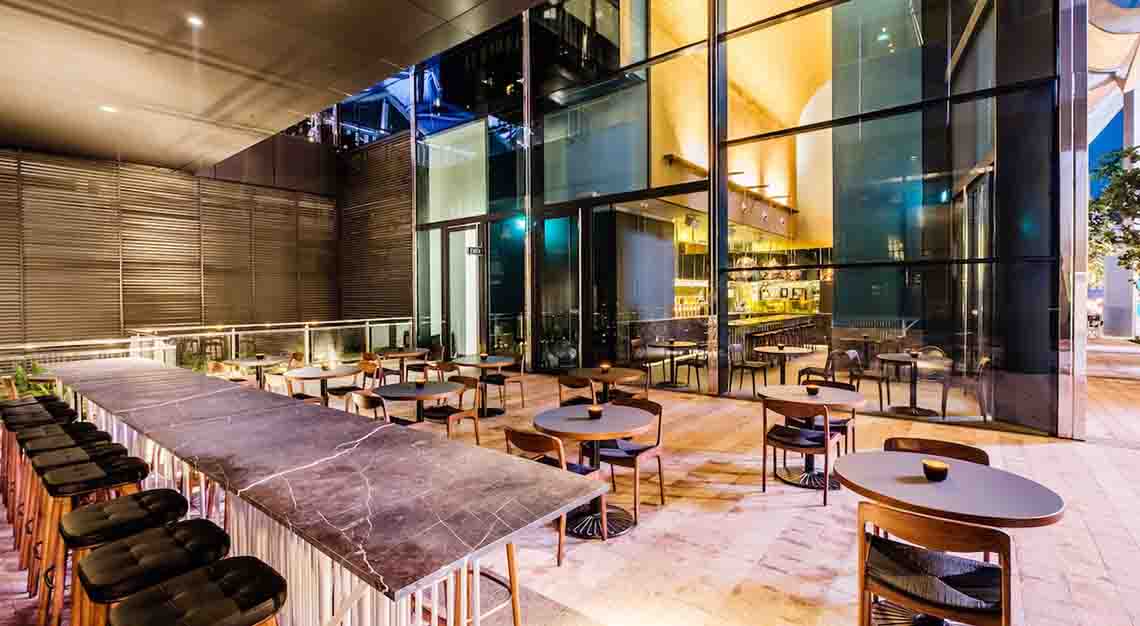 Alchemist Beer Lab
Launched by the team behind Changi Point's Little Island Brewing Company, this upscale beer bar claims to be the world's first beer infusion bar. In addition to offering 'regular' taps of Little Island's balanced brews, Alchemist Beer Lab infuses its beers with fruits and flowers for more robust flavours.
Robb tip: Try Lord of the Gin, an apple cider with gin, juniper, thyme, mint and citrus rind. For a sweet-salty mix, opt for Fifty Shades of Pink that's made with salted prunes and pink guava.
Alchemist Beer Lab
#B1-16
26 Beach Road
Singapore 189768
Tel: +65 6386 4365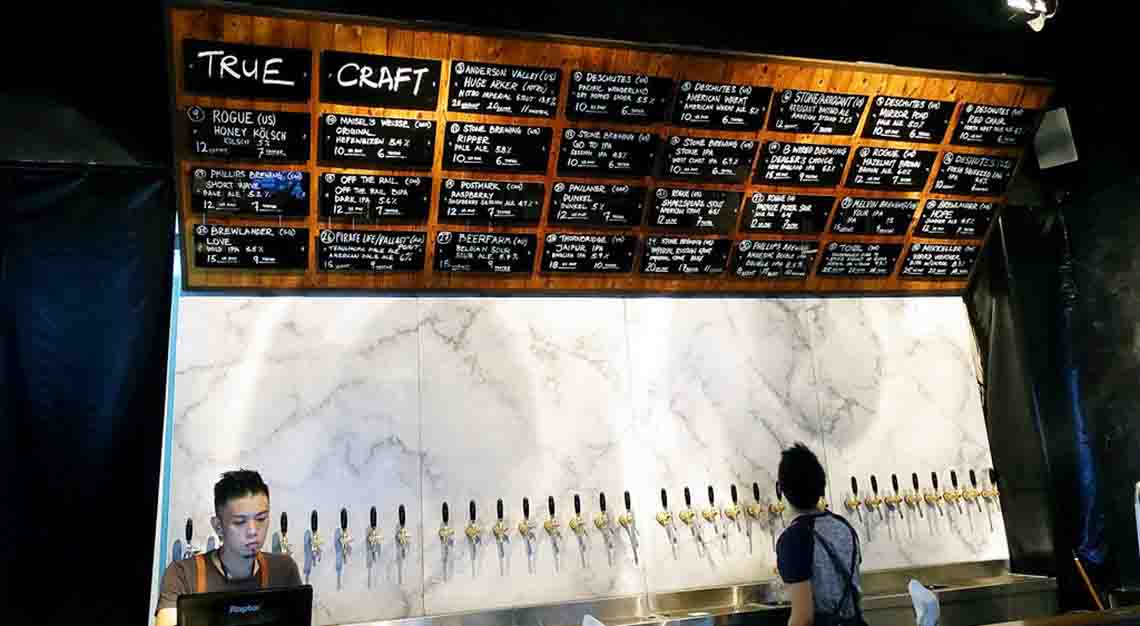 American Taproom
Tucked discreetly in a narrow alleyway, this cosy hideout carries a staggering 32 beers on draught, including those by Heretic Brewing, Stone Brewing, Strange Fellows and Gweilo. While the beer list tends to cater towards the type of high-alcohol, adventurous brews favoured by dedicated craft beer enthusiasts, there's always at least a few more approachable beers on tap.
Robb tip: Want to check if your favourite beer is on tap today? You'll find out in one easy click.
American Taproom
261 Waterloo Street
01-23
Singapore 180261
Tel: +65 9632 1570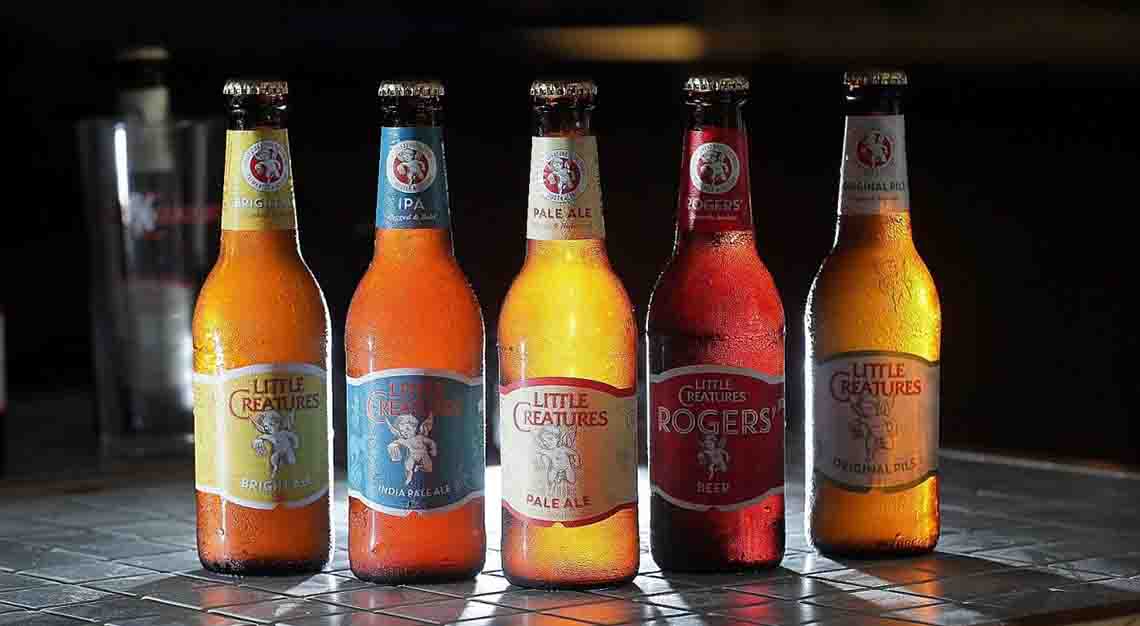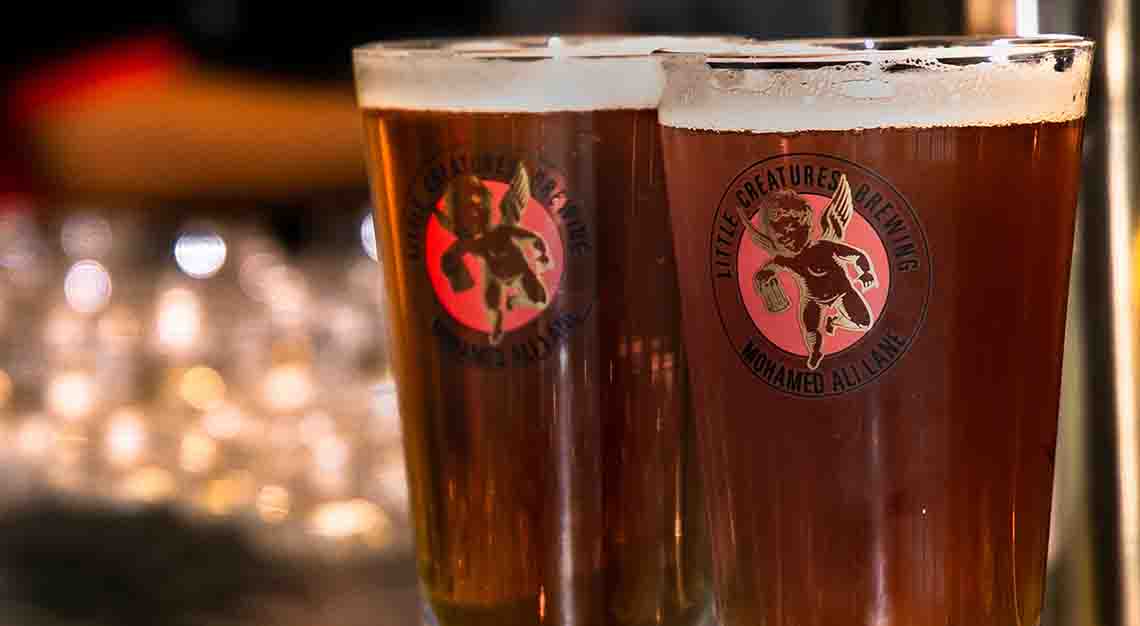 Little Creatures Singapore
With overseas brewpubs already established in Hong Kong, Beijing, and Shanghai, it makes sense that Western Australia-based Little Creatures Brewery included Singapore in its ambitious global expansion plans. The core range of beers that brought Little Creatures worldwide acclaim – including its refreshing Pale Ale and Dog Days session IPA – is freshly imported from the mother brewery in Fremantle.
Robb tip: Expect regular collaborations, such as the recent Creature of Darkness Sunset IPA with Heart of Darkness Singapore.
Little Creatures Singapore
36 Club Street
Singapore 069469
Tel: +65 6239 0350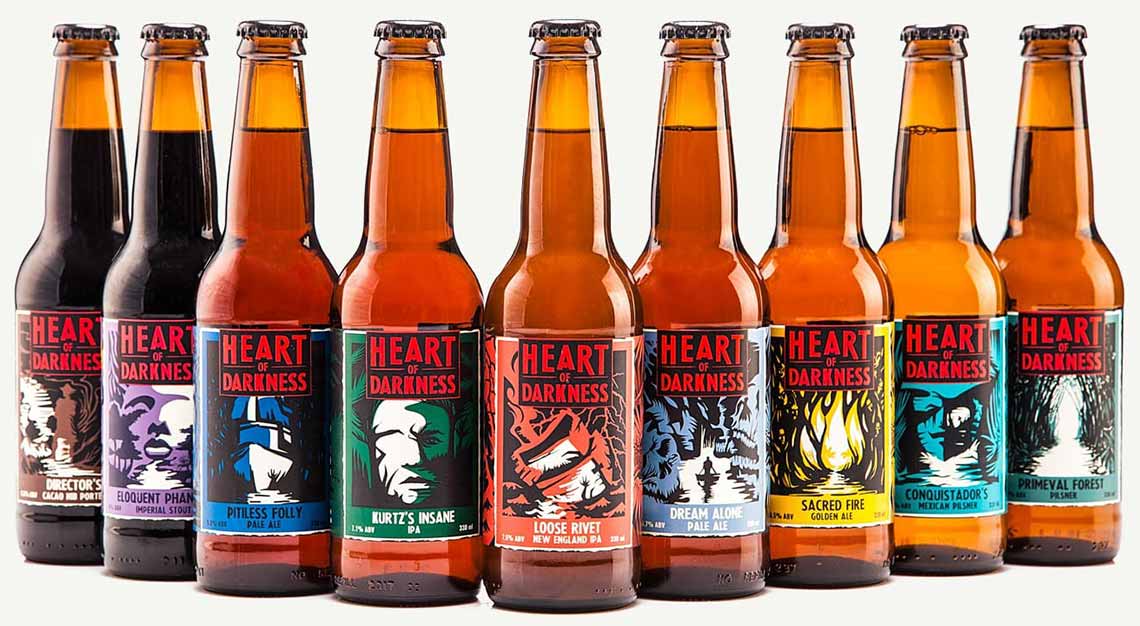 Heart of Darkness Singapore
The Ho Chi Minh City-based brewery landed on our shores in May this year, pouring the same familiar pints that've helped it be one of the best craft beer bars in Vietnam. There are 20 taps on site, with 10 regular fixtures and 10 rotations. It'll take some time to sample all its beers, given that Heart of Darkness has produced more than 200 types of brews since its founding in October 2016.
Robb tip: If bitter is always better for you, Kurtz's Insane is the bar's hoppiest beer with seven different types of hops. But nose past its bitterness, and you'll still catch notes of grapefruit and pine.
Heart of Darkness Singapore
1 Keong Saik Road
Singapore 089109
Tel: +65 6208 7940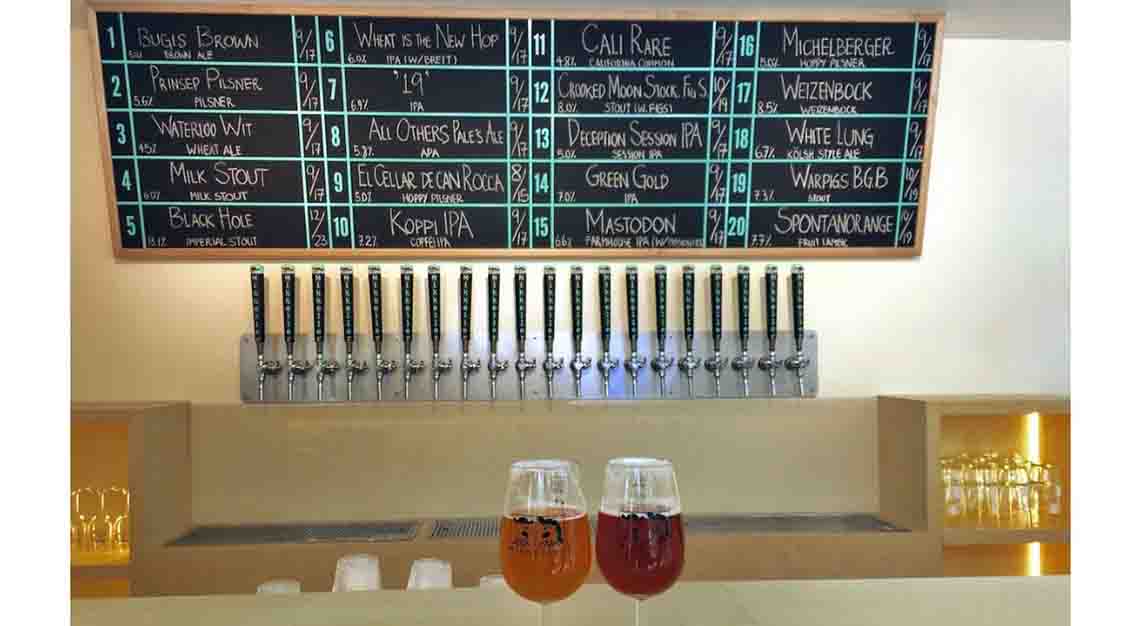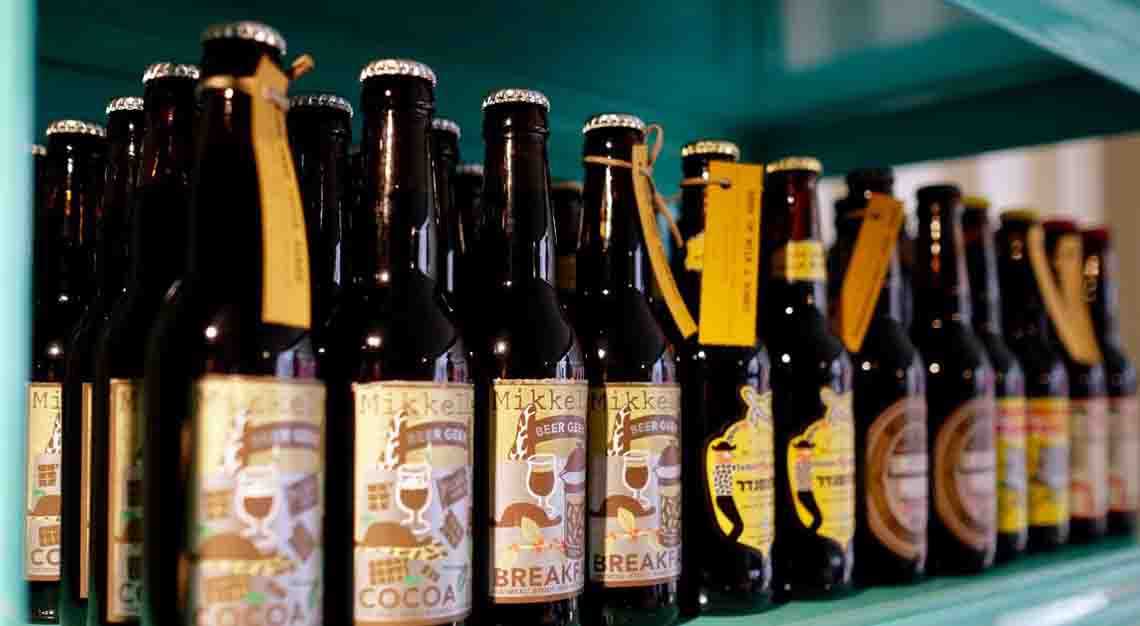 Mikkeller Bar Singapore
Originally housed in a small shipping container, this famed Danish gypsy brewery relocated to a few blocks away in 2018 to an appropriately beautiful setting for its lovely Scandinavian brews. Built with an impressive collection of 25 taps, this is one of the best places in town to experience the well-crafted flavours that helped earn Mikkeller a cult-like following over the years.
Robb tip: For something a little sour, try Mikkeller's spontaneously fermented beers such as the Mikkeller SpontanCherry.
Mikkeller Bar Singapore
7 Purvis Street
Level 2
Singapore 188586
Tel: +65 6677 7969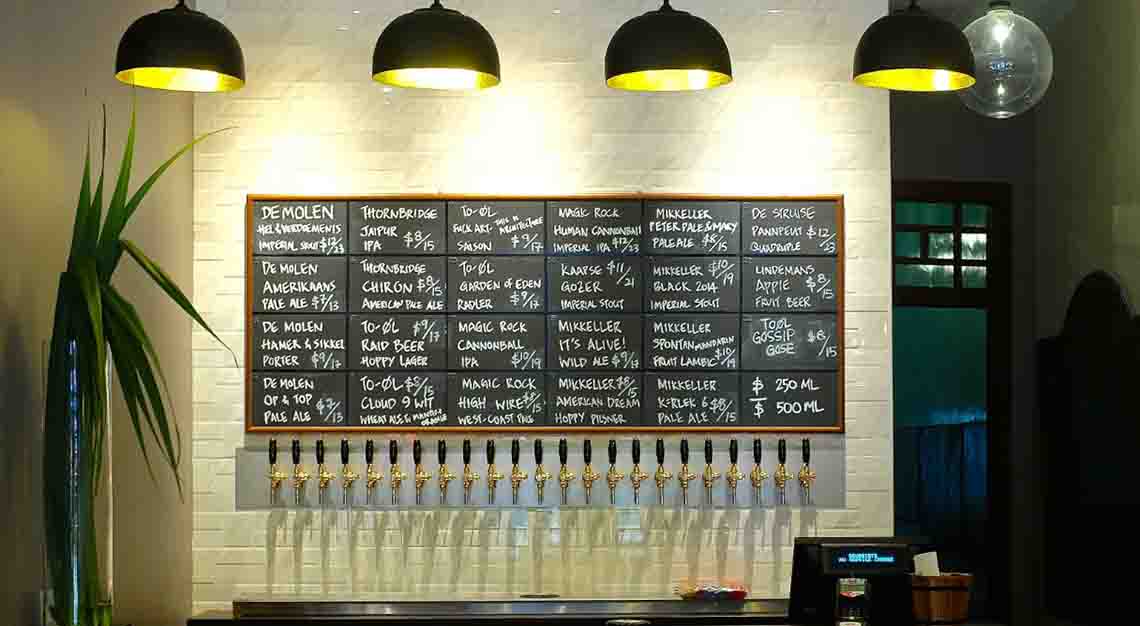 Druggists
Set within a pretty shophouse still owned and occupied (on the second floor) by the Singapore Chinese Druggists Association, this 23-tap bar specialises in beers that are big on booze and flavour. Expect plenty of brews from the United Kingdom and across northern Europe that are rarely tapped anywhere else in Singapore.
Robb tip: Enjoy beers with crisp, fruity notes? Try Bliss Point, Smash & Grab and Saucery.
Druggists
119 Tyrwhitt Road
Singapore 207457
Tel: +65 6341 5967 
Brian Spencer is the founder and editor-in-chief of Beer Travelist, an online beer and travel publication focused on the Asia Pacific region