From microbreweries and the world's highest urban craft brewery to cool new pubs and bars run by award-winning craftsmen, these cool joints will have you returning for its fresh brews and small batches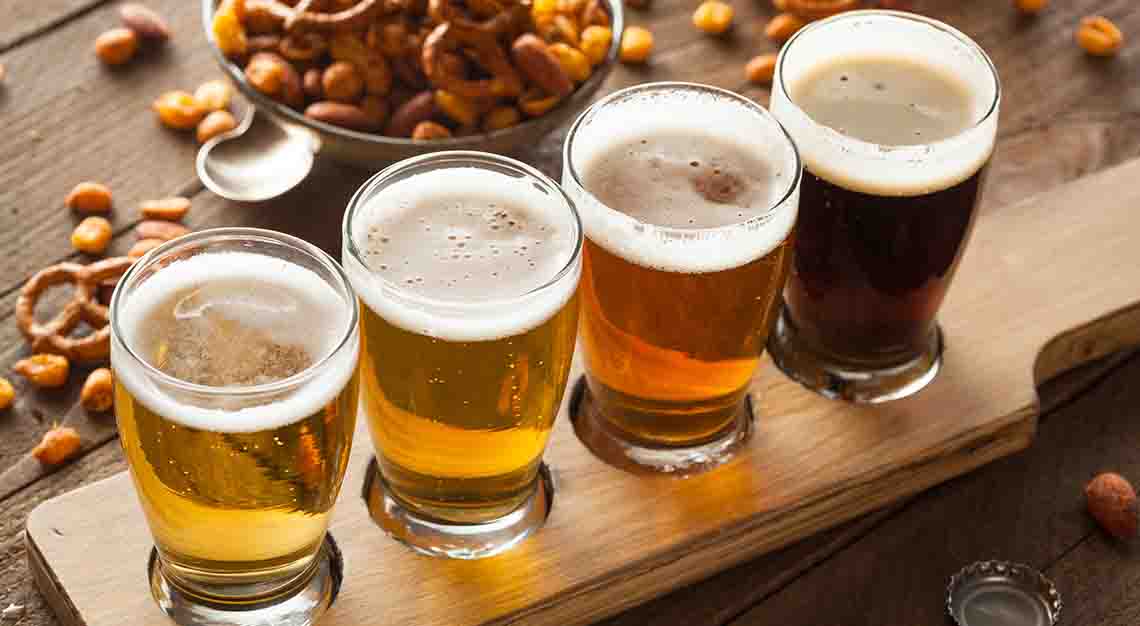 Singapore's alcohol scene can be likened to a constantly revolving door. Every few months or so, a new, hip spot pops up on our radar, flaunting the very latest libations. Be it delicious Champagne brunches, creative cocktail concoctions, enticing happy-hour promos or other delicious finds, there's always something new to tease your taste buds.
Despite that, the craft beer trend has stood the test of time here, and has become Singapore's buzziest one yet. Typically brewed by independent, small breweries, craft beer emphasises flavour and quality. Want to know what the fuss is all about? These bars in Singapore have plenty to offer.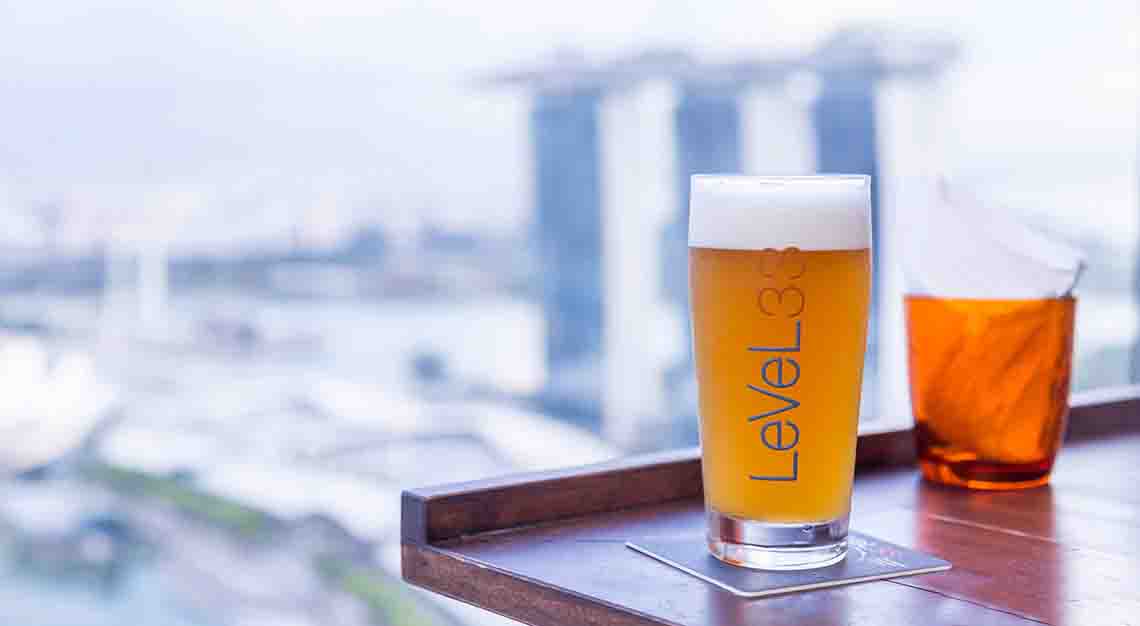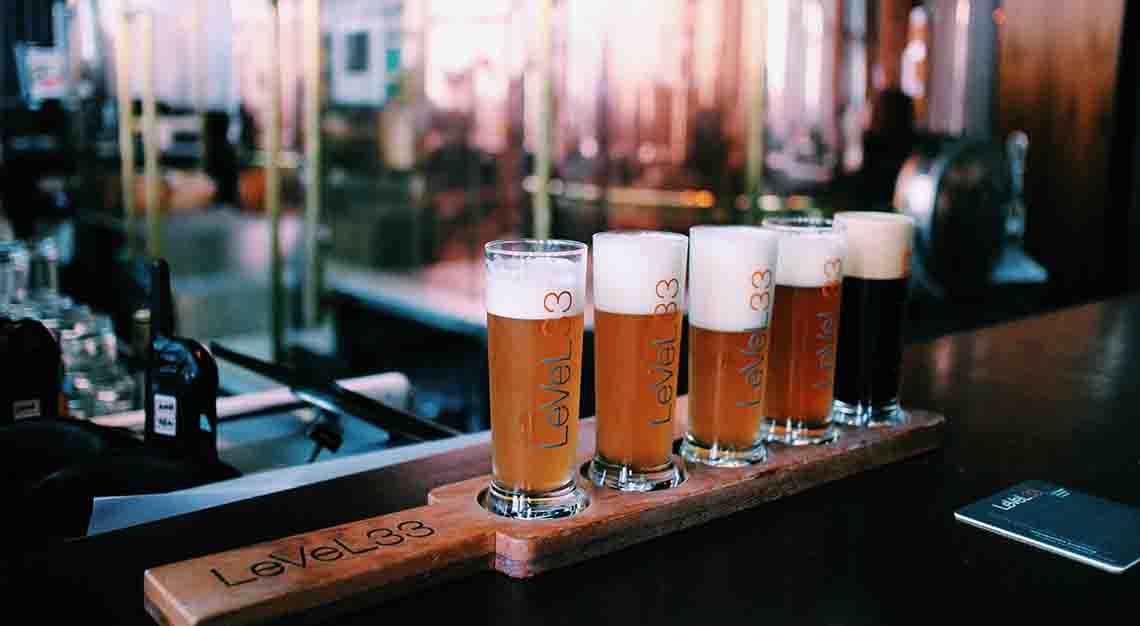 LeVeL33
Located in the heart of the CBD, Argentinian brewmaster Gabriel Garcia brews all the beer onsite in small batches; look out for seasonals and the occasional collaboration, such as the recent limited edition Champagne Beer brewed with yeast from House Barons de Rothschild's 2008 Blanc de Blanc Champagne. Enjoy your brew on its breezy outdoor patio, as you watch day turn to the night and admire spectacular views of the Singapore skyline.
LeVeL33
#33-01
Marina Bay Financial Centre 1
8 Marina Boulevard
Singapore 018981
Tel: +65 6834 3133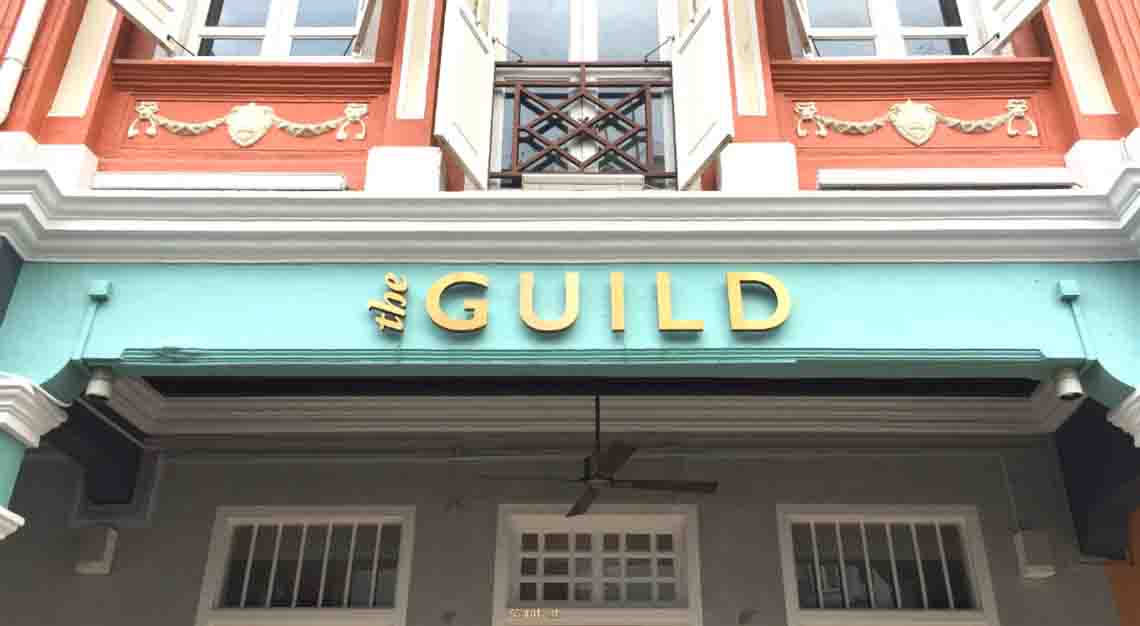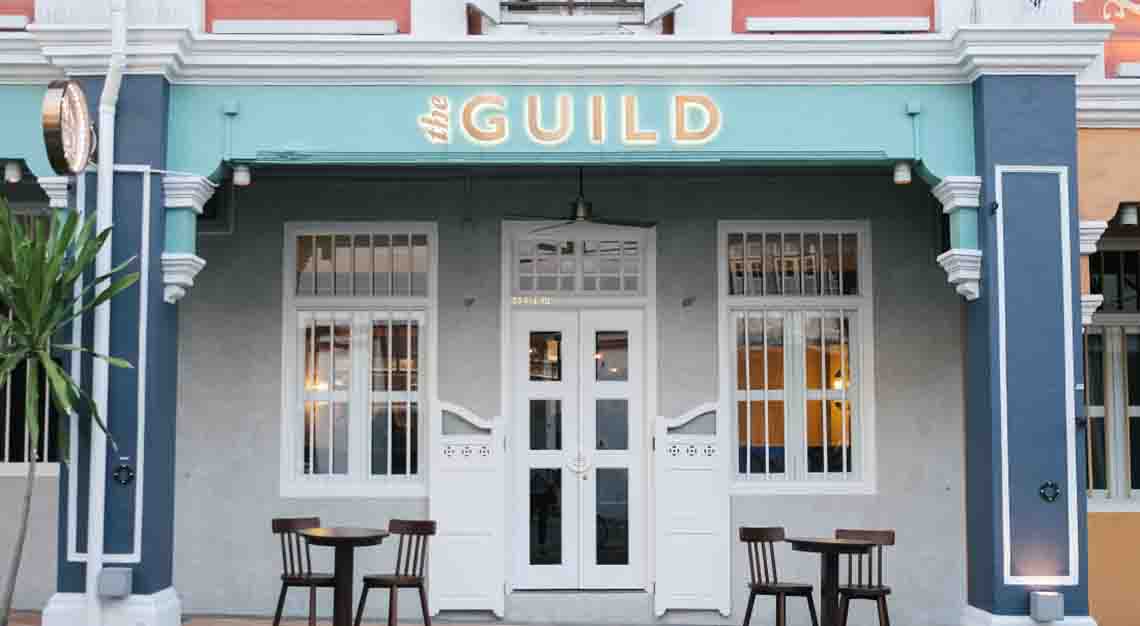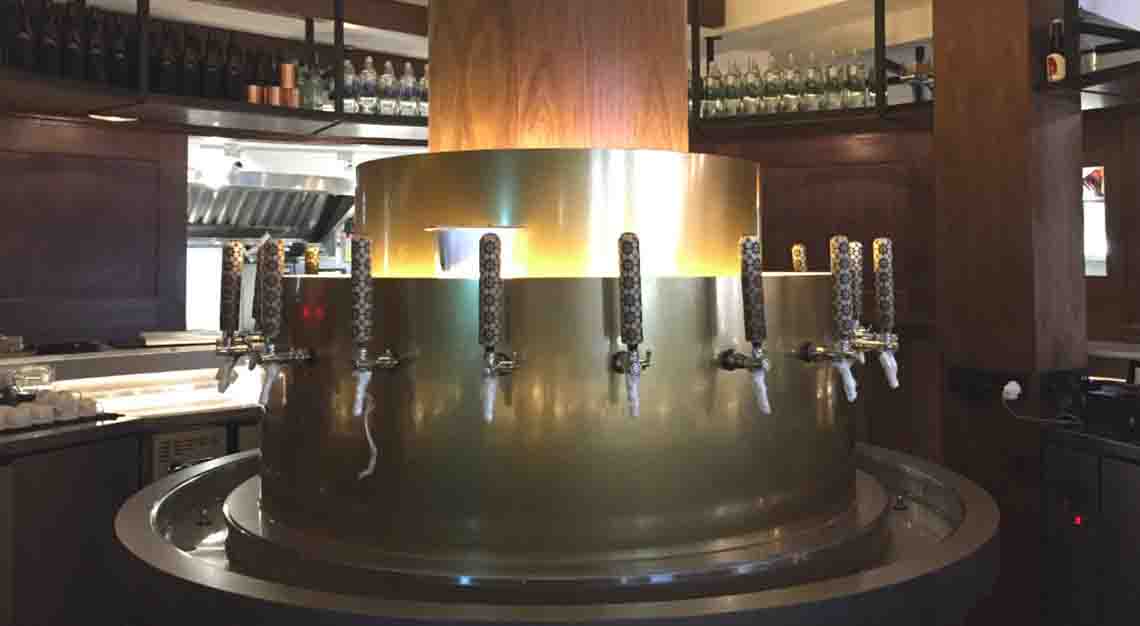 The Guild Singapore
The first overseas venture from Hong Kong's multi-award winning Young Master Brewery, this handsome beer bar and restaurant is a welcome newcomer to Keong Saik's thriving food scene. Chef Vinny Lauria serves up inventive Asian-Western fare made with locally sourced ingredients whenever possible. As for the beer, expect at least half of its 19 taps to feature ales and lagers from Young Master, including limited releases from the brewery's barrel-ageing programme. There's a house gin and tonic on tap, too.
The Guild Singapore
#01-01
55 Keong Saik Road
Singapore 089158
Tel: +65 6224 1262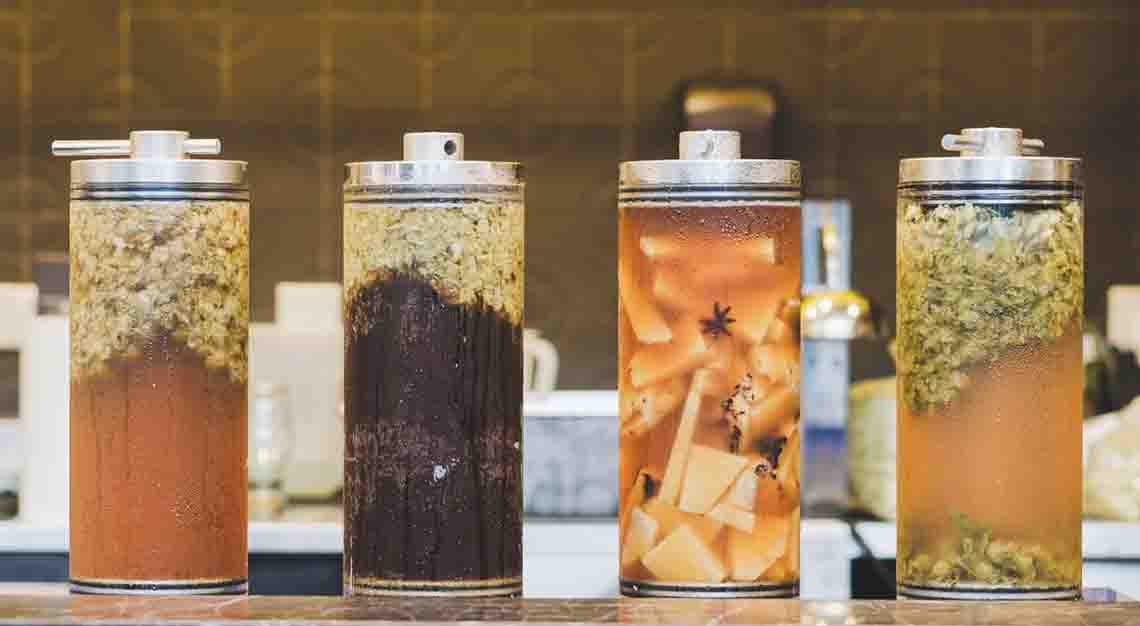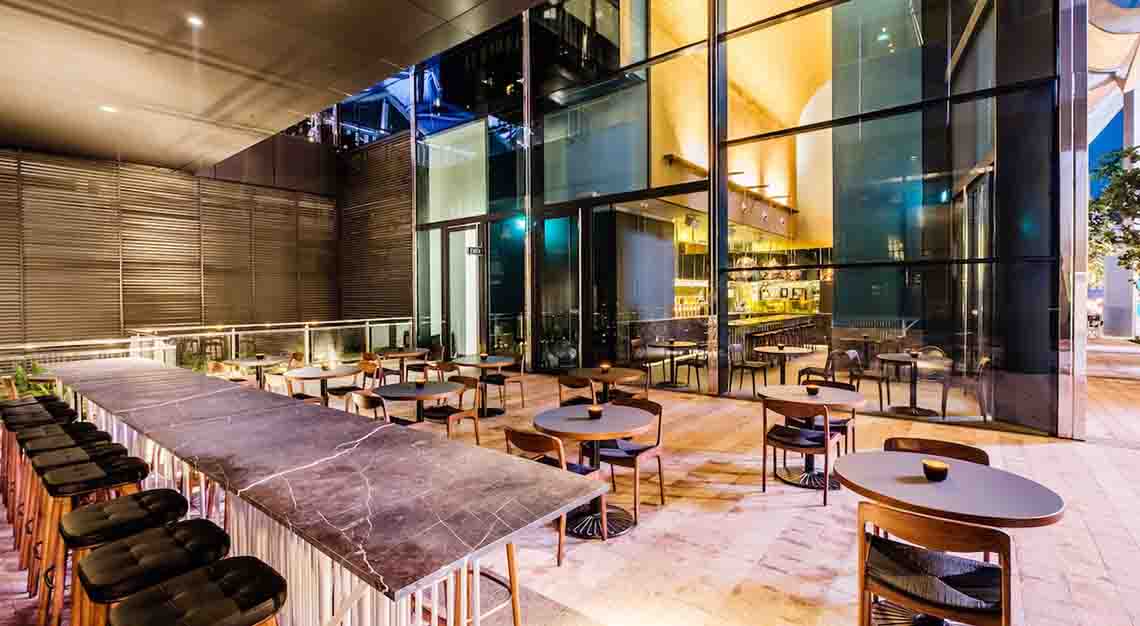 Alchemist Beer Lab
Launched by the team behind Changi Point's Little Island Brewing Company, this upscale beer bar claims to be the world's first beer infusion bar. That is, in addition to offering 'regular' taps of Little Island's balanced brews, Alchemist Beer Lab uses its other taps to freshly infuse the beer with extra flavour from the keg to the glass with ingredients such as guava, passion fruit and various herbs, all packed into clear glass towers. There's an extensive cocktail list here, too.
Alchemist Beer Lab
#B1-16
26 Beach Road
Singapore 189768
Tel: +65 6386 4365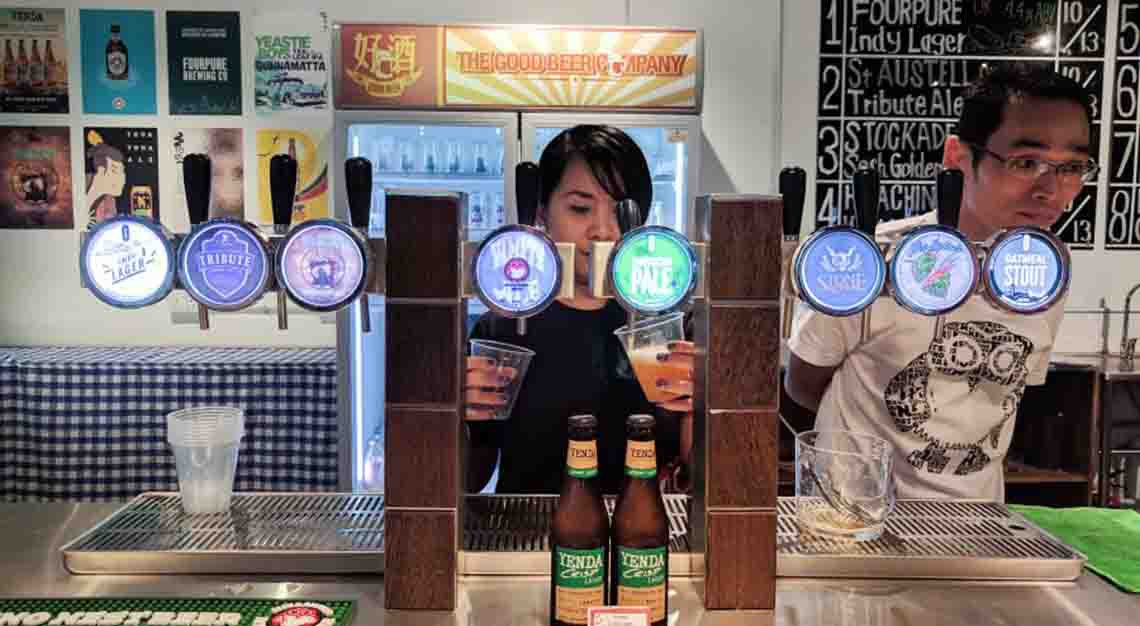 The Good Beer Company
It may have found its start in a hawker centre, serving 50 bottled and canned craft beers, but The Good Beer Company has enjoyed an upgrade with its recent move to Savourworld. Now managed by the owner of Takumi Craft Beer Bar (at Mandarin Orchard Hotel) and nearby JiBiru Japanese Craft Beer Bar, the new Good Beer Company offers eight craft beers on tap and more than 225 bottles and cans in the fridges – that's more than anywhere else around.
The Good Beer Company
#01-23
Savourworld
2 Science Park Drive
Singapore 118222
Tel: +65 9430 2750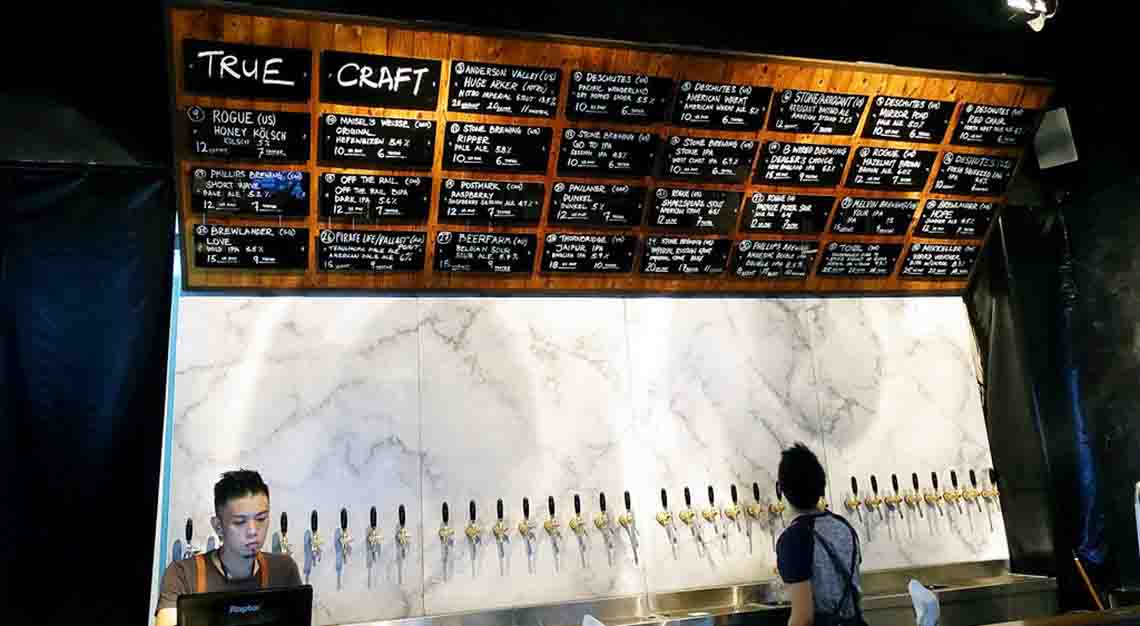 American Taproom
Tucked discreetly in a narrow alleyway that's less than a five-minute walk from Bras Basah MRT station, this cosy, comfy hideout carries a staggering 32 beers on draught, including those by Heretic Brewing, Stone Brewing, Strange Fellows and Gweilo. While the beer list tends to cater towards the type of high-alcohol, adventurous brews favoured by dedicated craft beer enthusiasts, there's always at least a few more approachable beers on tap.
American Taproom
#01-23
261 Waterloo Street
Singapore 180261
Tel: +65 9632 1570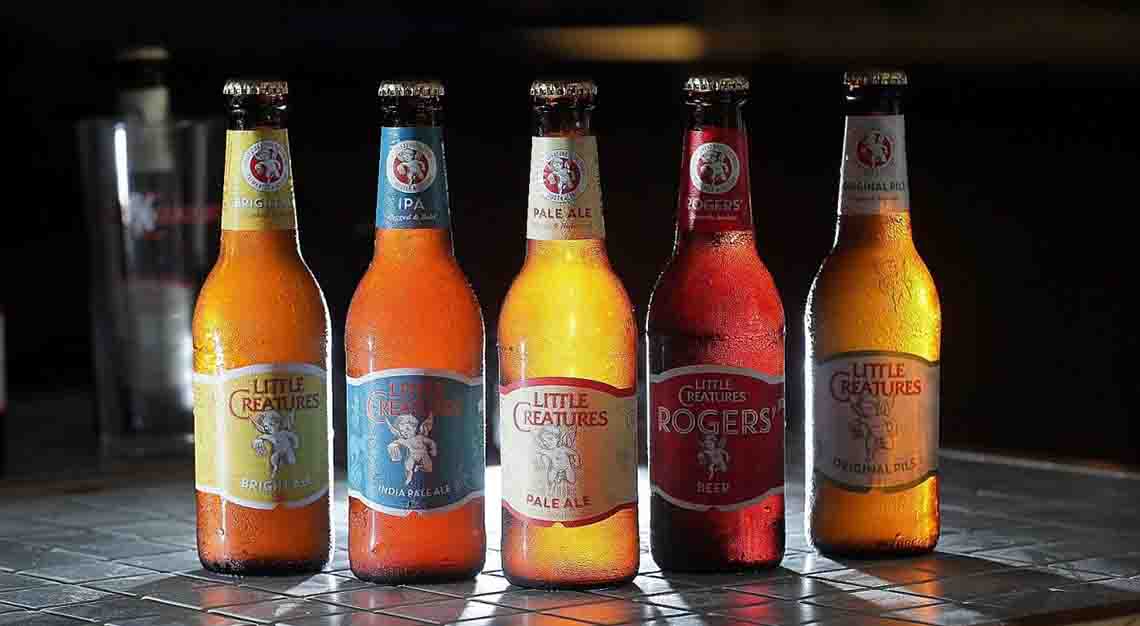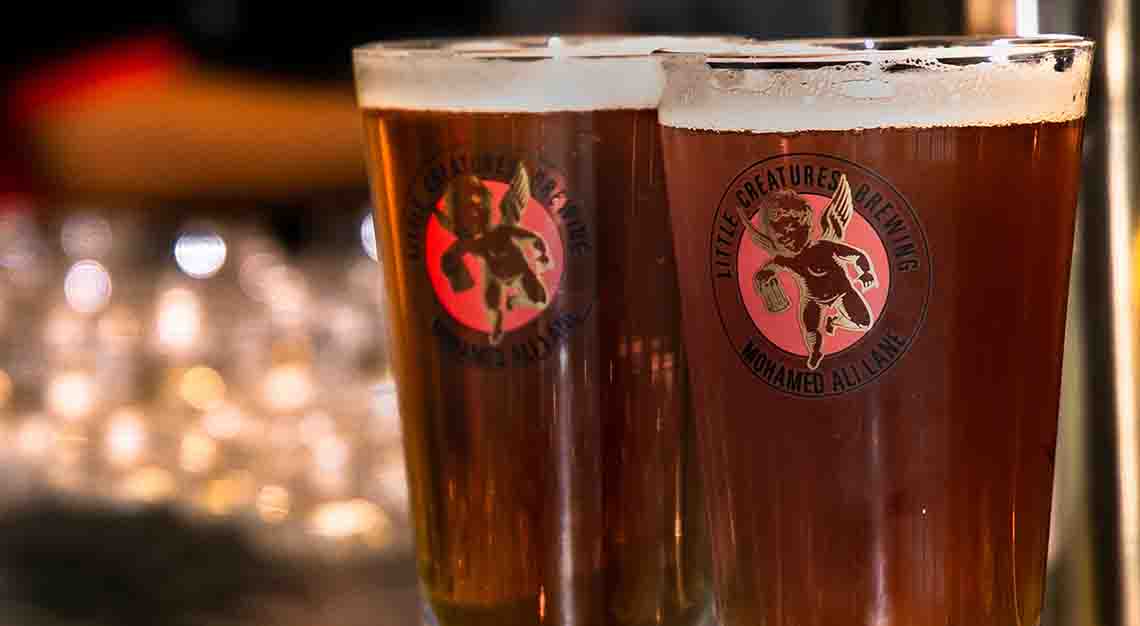 Little Creatures Singapore
With overseas brewpubs already established in Hong Kong, Beijing, and Shanghai, it makes sense that Western Australia-based Little Creatures Brewery included Singapore in its ambitious global expansion plans. The core range of beers that have brought Little Creatures worldwide acclaim – including its refreshing Pale Ale and Dog Days session IPA – are freshly imported from the mother brewery in Fremantle. This buzzy brewpub will also, eventually, produce its own small-batch beers onsite.
Little Creatures Singapore
36 Club Street
Singapore 069469
Tel: +65 6239 0350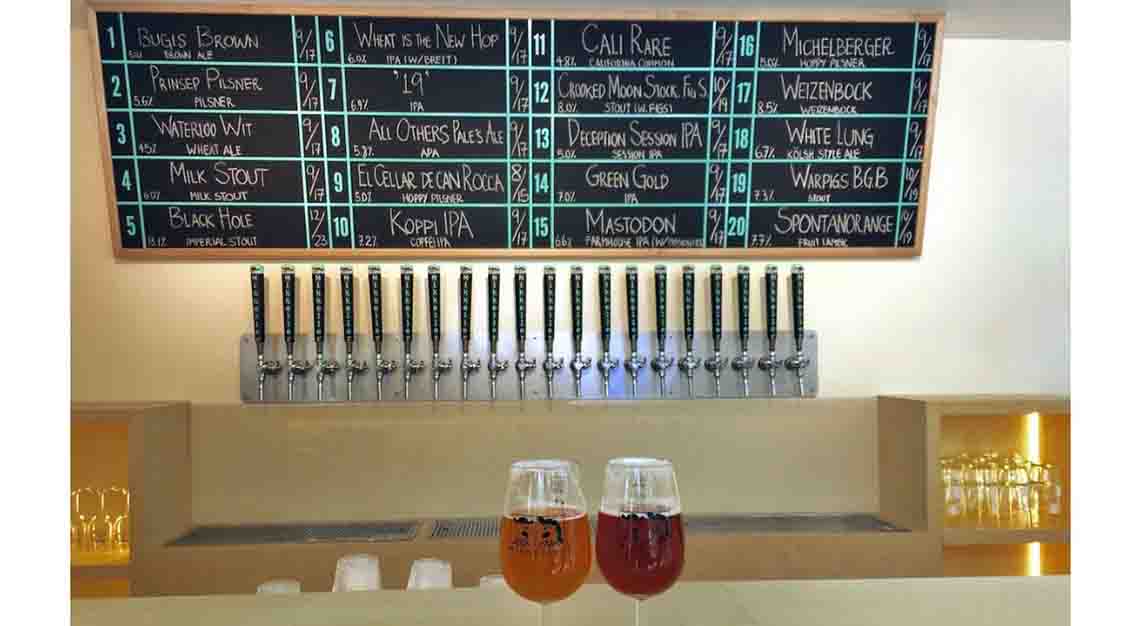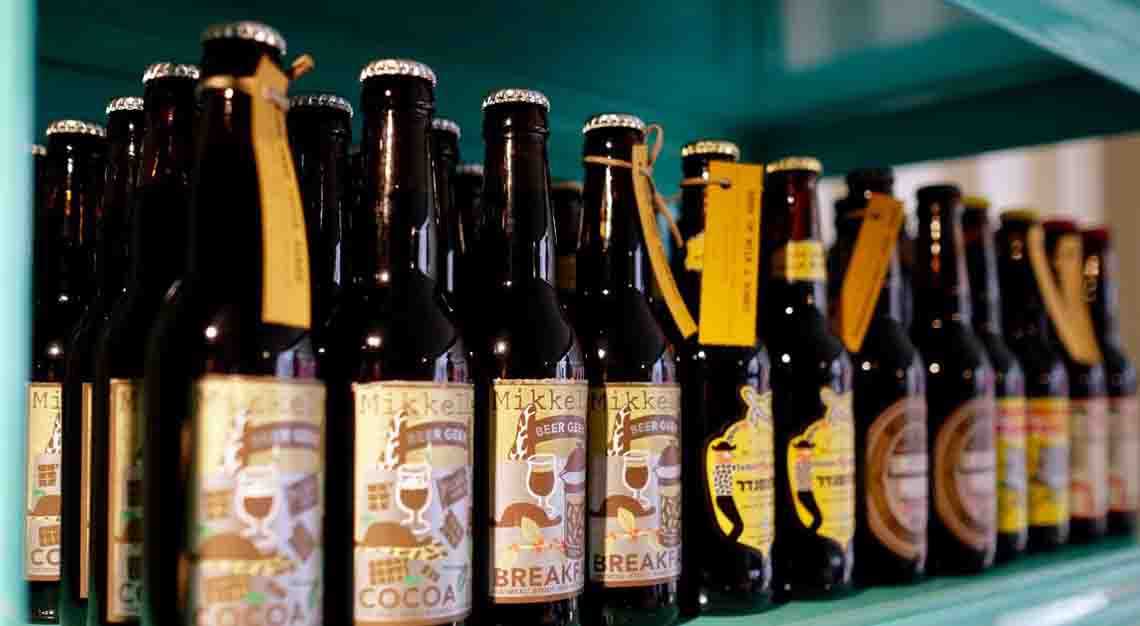 Mikkeller Bar Singapore
Originally housed in a small shipping container at the Deck arts enclave in Bras Basah, this famed Danish gypsy brewery relocated a few blocks away in 2018 to an appropriately beautiful setting for the lovely, largely Scandinavian brews that flow from the bar's impressive 25 taps. This is, obviously, the best place in town to experience the well-crafted flavours that have helped earn Mikkeller a cult-like following over the years. For something a little sour and a little different, try just about any of Mikkeller's spontaneously fermented beers such as the Mikkeller SpontanCherry.
Mikkeller Bar Singapore
Level 2
7 Purvis Street
Singapore 188586
Tel: +65 6677 7969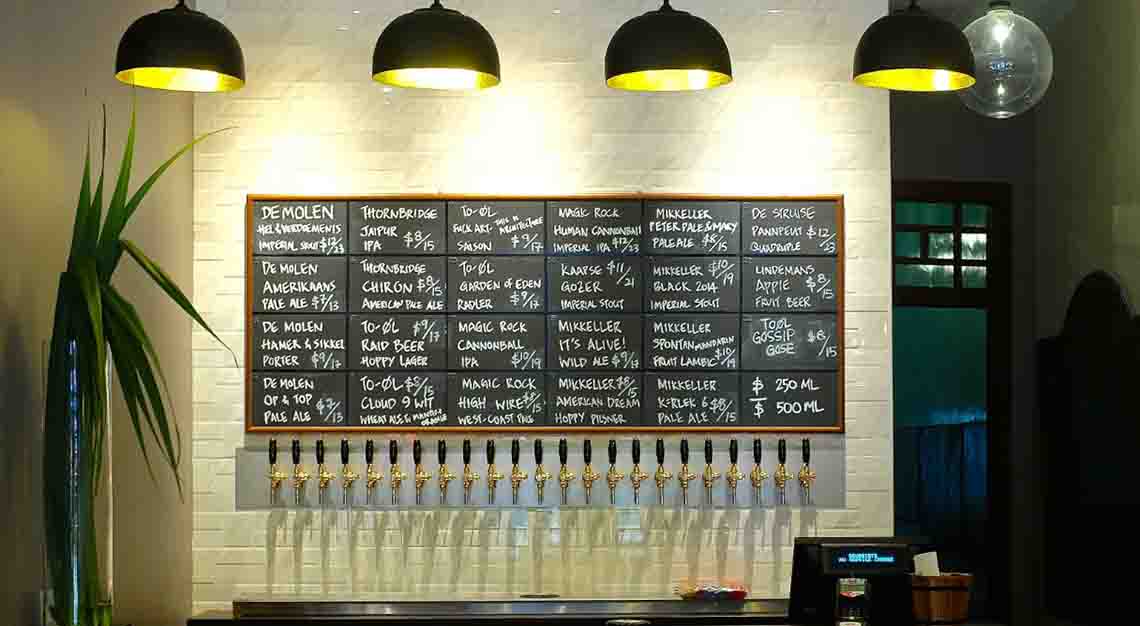 Druggists
Set within a pretty shophouse still owned and occupied (on the second floor) by the Singapore Chinese Druggists Association, this 23-tap bar specialises in beers that are big on booze and flavour. Expect plenty of brews from the United Kingdom and across northern Europe that are rarely tapped anywhere else in Singapore. Some of its newest offerings include the To Ol X Young Master Ales' Apricot Hazy IPA collab and the Pink Blossoms Brewing NE Pale Ale.
Druggists
119 Tyrwhitt Road
Singapore 207457
Tel: +65 6341 5967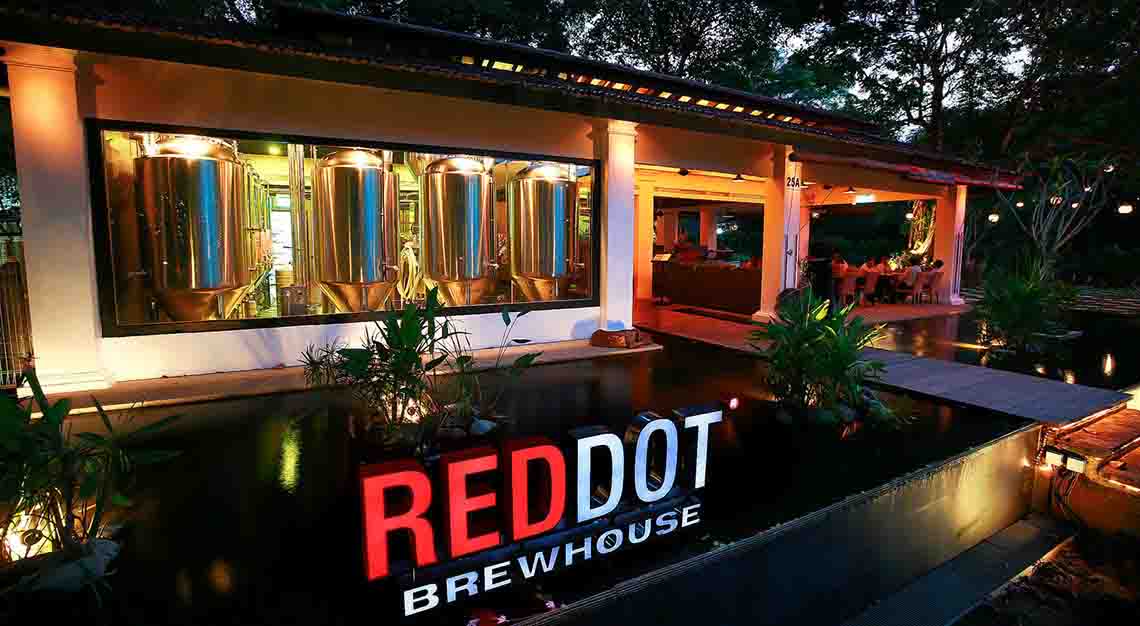 RedDot BrewHouse
The first Singaporean-owned brewpub, RedDot has two local venues, though the original on Dempsey Hill is still by far its most atmospheric. Set amidst lush palms and other verdant tropical foliage in the old British Army barracks grounds, RedDot Dempsey pours the brewery's full range of brews, including the award-winning Sauvignon Ale and Green Monster Lager. The latter might be the greenest beer you ever drink. Love it or loathe it, it's definitely a conversation starter.
RedDot BrewHouse
#01-01
25A Dempsey Road
Singapore 247691
Tel: +65 6475 0500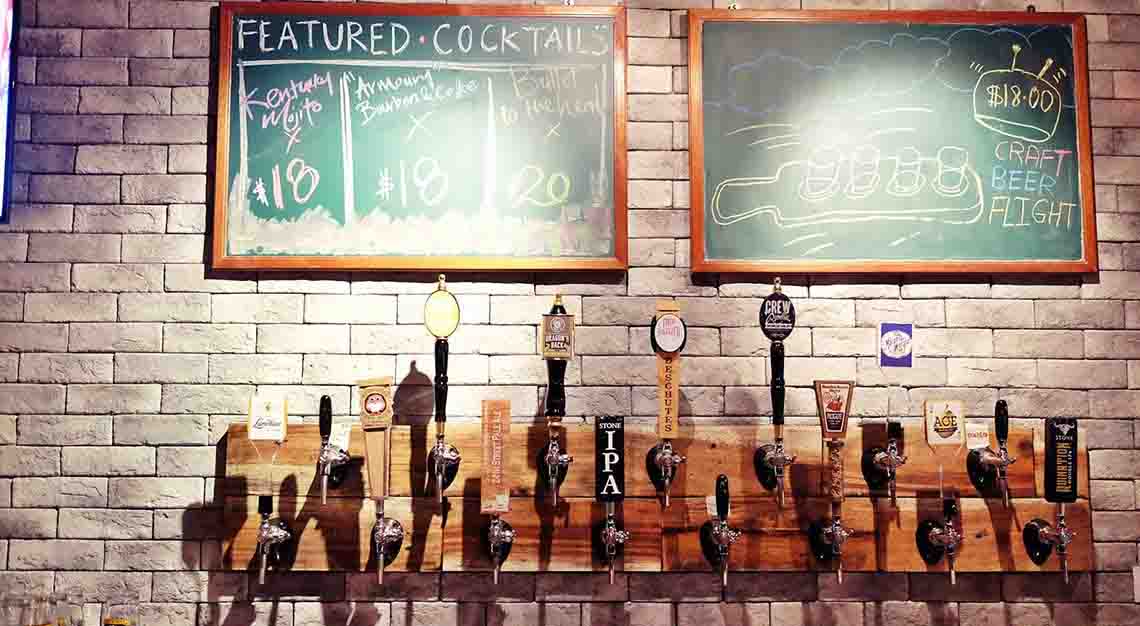 The Armoury
There are 13 beers on tap here, though a handful of these are of the mass-produced variety found just about anywhere. Still, it's a cool place to sip solid beers from well-known American craft breweries such as Rogue Ales and Stone Brewing Co, while the Asian-fusion pub grub menu includes savoury, satisfying dishes like a salted egg chicken burger, Balinese BBQ baby-back ribs, and chilli crab spaghetti.
The Armoury
36 Beach Road
Singapore 189677
Tel: +65 8748 9377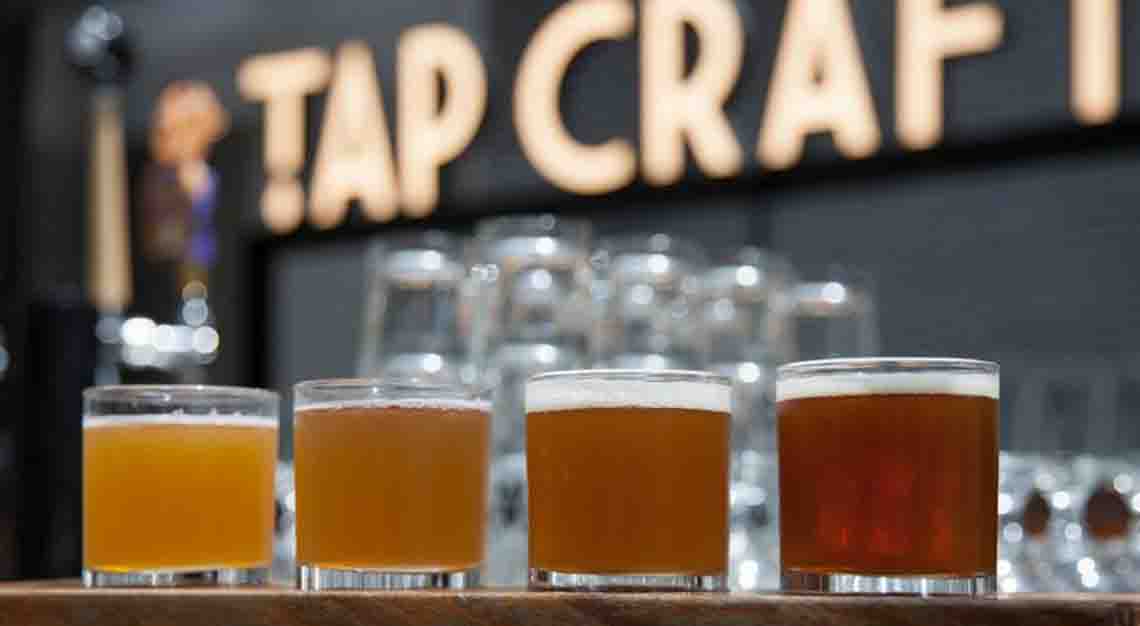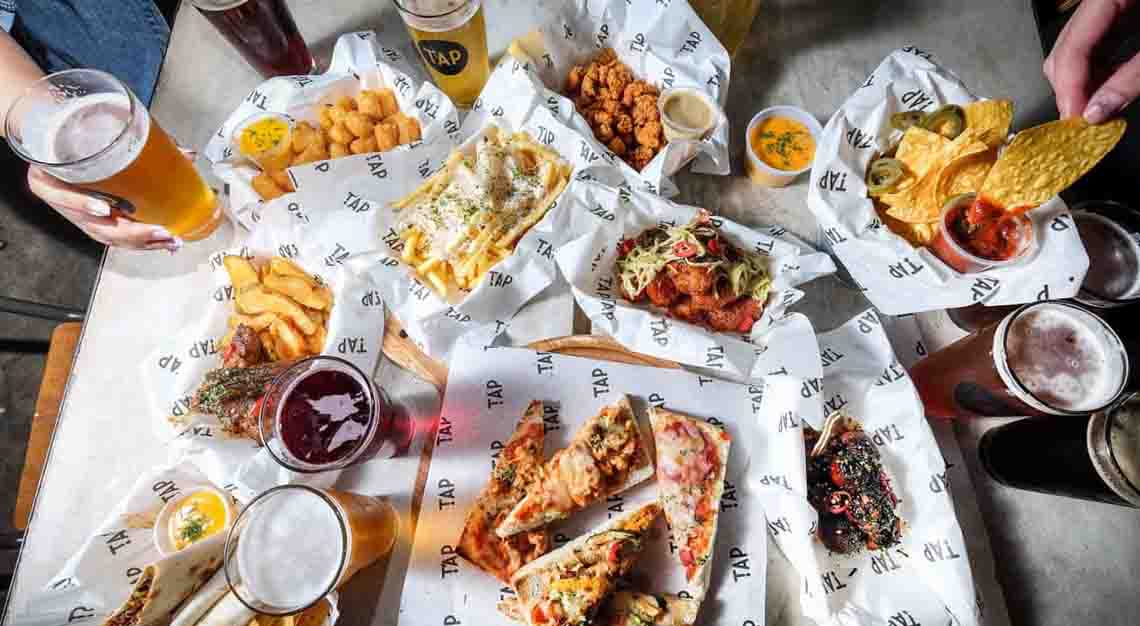 TAP
The beer prices here – $10 pints all day, every day – is easily the best running deal in town. There are 20 taps at each of its venues: suds from local craft breweries Brewlander & Co and Crossroads Brewing Co are often mixed in with the solid range of international breweries.
TAP
#01-02
86 Robertson Quay
Singapore 238245
Tel: +65 6694 2885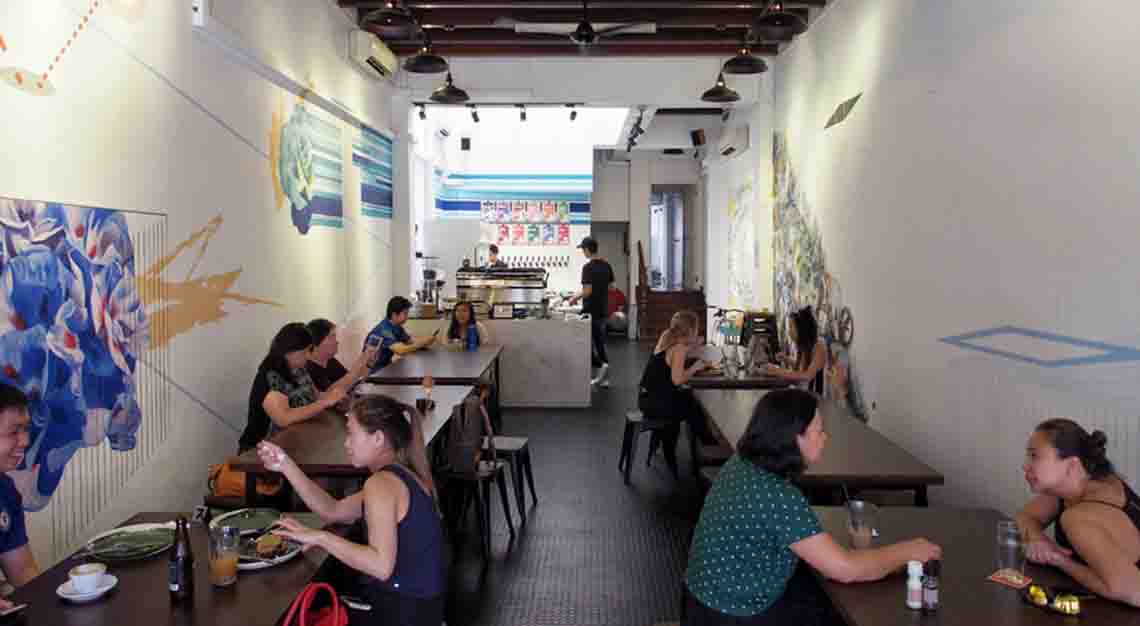 Hustle Co
Bright and airy Hustle Co earns high marks for its 12 quality craft beers and a tempting menu of contemporary pub grub. The beer list changes regularly, but exceptional Australian craft breweries like Stone & Wood and Pirate Life Brewing Co are mainstays. Pair these with Hustle's signature dishes such as the lamb ragu, beer- and maple-glazed pork belly, and salmon with dill creme fraiche and roe.
Hustle Co
52 Craig Road
Singapore 089690
Brian Spencer is the founder and editor-in-chief of Beer Travelist, an online beer and travel publication focused on the Asia Pacific region.