The display of extravagant shipbuilding comes just ahead of yacht season and the trade shows in Cannes and Monaco
As a nexus of luxury yachting, the Monaco Yacht Club is no stranger to exclusivity. And yet, once a year, another gear is somehow found in this regard, as the Ferretti Group reserves the entire locale for the Ferretti Group Private Preview to showcase its stable of brands in a harbour-filling display of extravagant shipbuilding. From the classic elegance of Riva, through sporty Pershing, high-tech Wally, classic Ferretti Yachts, and the bespoke stylings of Custom Line, there is something here for everybody – at least, if they are in the market for a yacht. All this, beneath the summer sun of the Cote d'Azure as the Mediterranean stretches out and keeps its promise.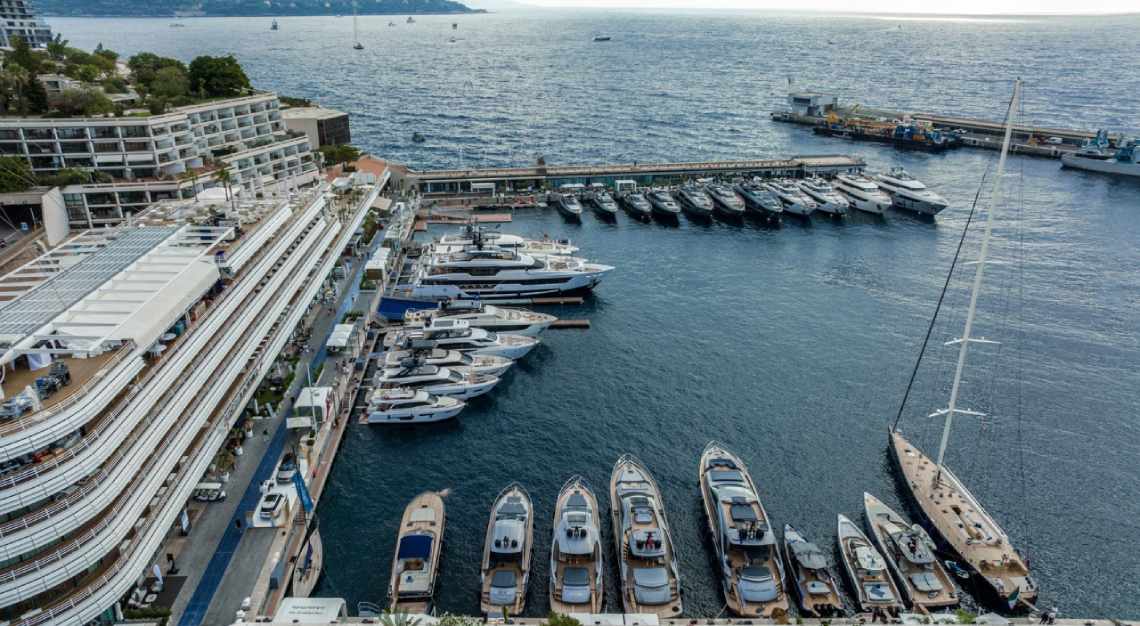 It is a social gathering, as well. The group's customers sail in from all around the world to take part – to inspect the new and commiserate with the like-minded. "You give the opportunity to your clients to meet each other, and to feel they are part of a special family – what we call the most exclusive membership club in the world," explains Ferretti Group CEO Alberto Galassi.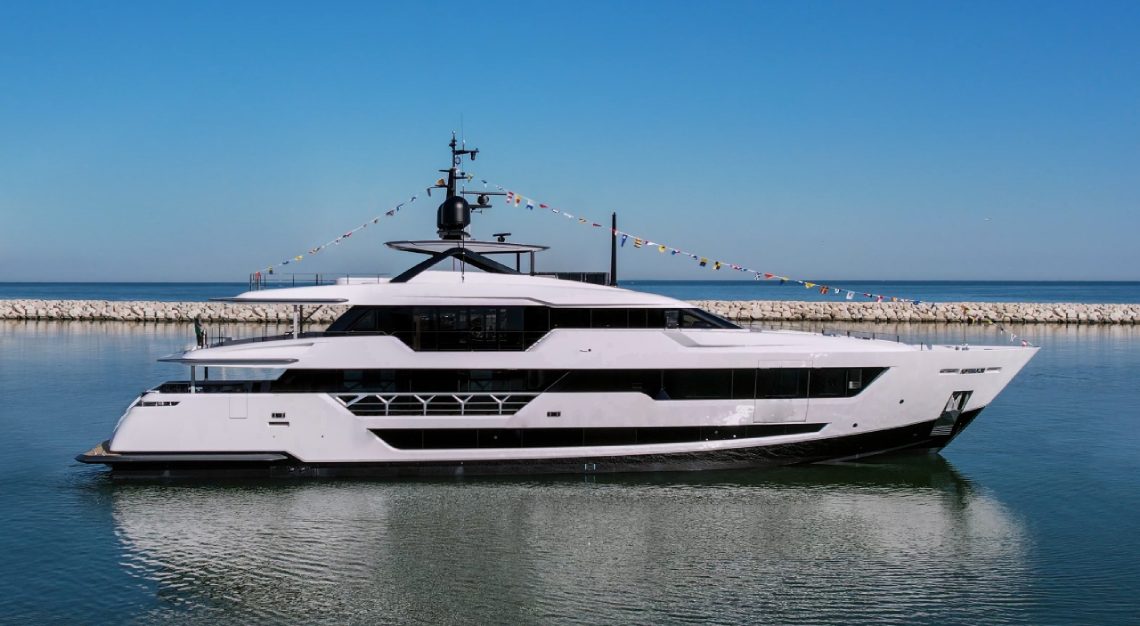 After a day spent taking in the coastal air during sea trials and on sundecks, those clients, as well as retailers and other industry insiders, are treated to a gala dinner at the clubhouse. Galassi is fond of a line from the movie The Wolf of Wall Street; in it, Leonardo DiCaprio's character is rescued by the Italian Coast Guard and remarks: "The nice thing about getting rescued by Italians is that they feed you, make you drink red wine – then you get to dance."
Galassi takes the sentiment very seriously. The food was courtesy of Chef Massimo Bottura, the culinary maestro behind the three-Michelin-starred restaurant Osteria Francescana located in Modena. The wine was Tignanello, the flagship label from Antinori, a family-owned business for 26 generations. And the music – in the past, it had been Elton John. This year, it was disco and funk legend Nile Rodgers, bandleader of Chic. As a producer, he was also behind numerous pop hits from the likes of Duran Duran, Madonna and Daft Punk, among many more. With a portfolio such as that, Nile Rodgers and Chic did indeed get the 250-strong crowd to its feet in no time. Galassi has no plans to tweak this winning formula of show and spectacle. "There's a kind of magic in this," he says. "And nobody else does it."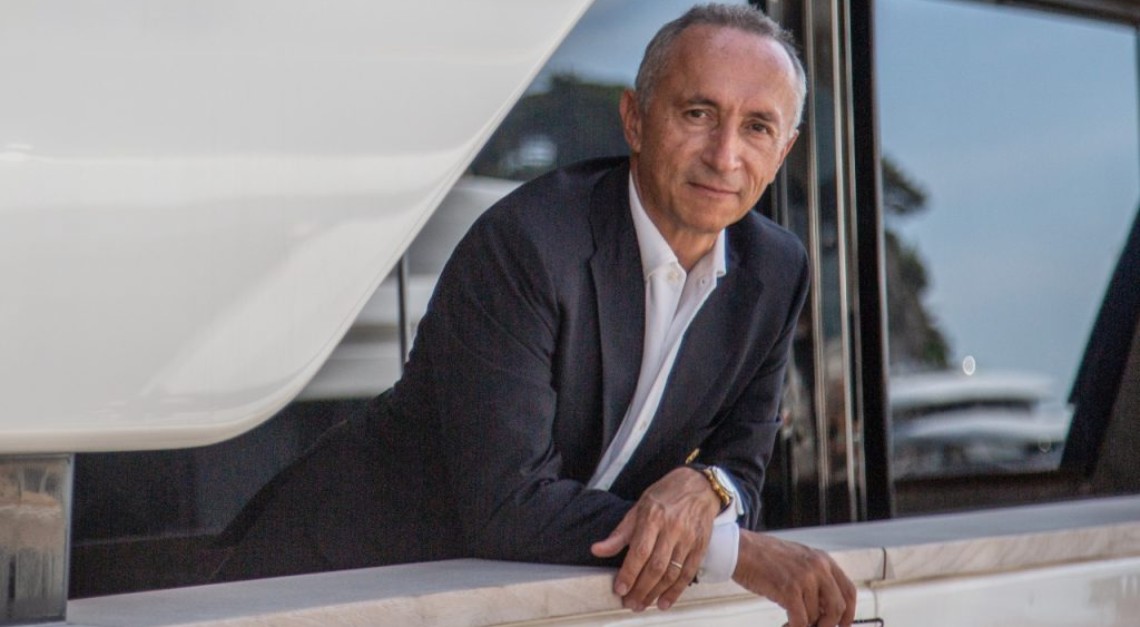 The Ferretti Group Private Preview comes just ahead of yacht season and the trade shows in Cannes and Monaco. This year, it's also being held during a time when things are going excellently. "So far, it's incredible. It's beyond any kind of expectation – there's nothing available for 2023," Galassi says of the Group's full order books. "Now, is it going to last forever? Probably not. But if there's a group that has the strength to face whatever wind may change, it's Ferretti Group. Financially super solid, listed in Hong Kong, and plenty of cash in our pocket."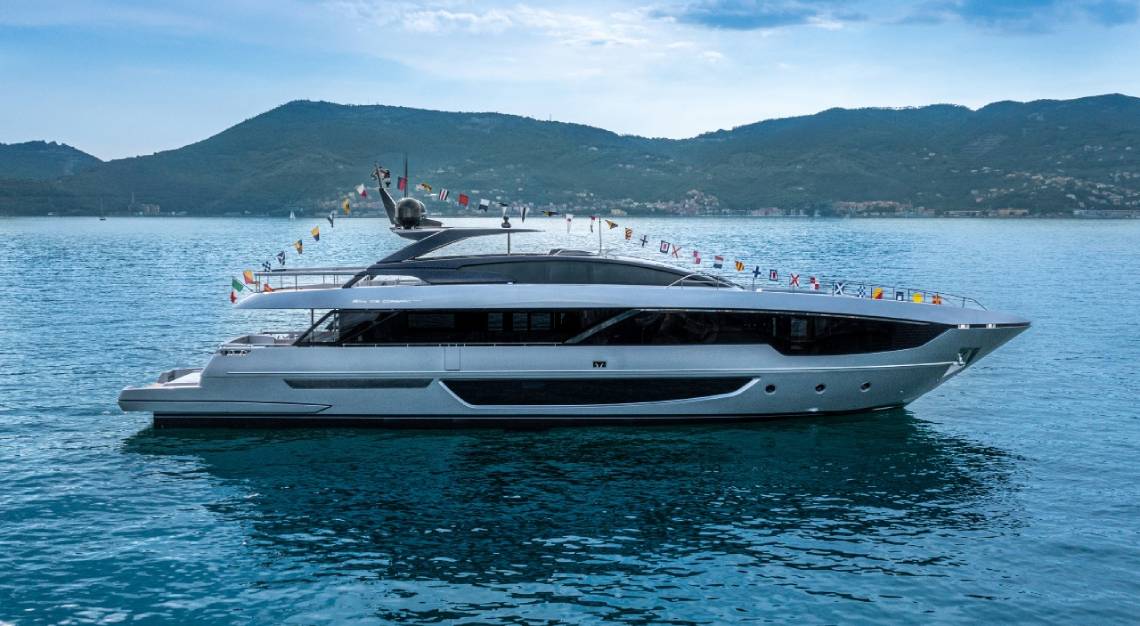 He has his own ideas on why yachts have experienced an incredible boom of late. "The pandemic completely changed the perception of life, and how fragile life can be," Galassi says. The Group's clients are slightly older – 40, 45 years or thereabouts – and are very well to-do. "And they've been locked. Covid took away from them the most important thing, which is freedom, quality of life," he adds. "Even during the hardest times of lockdown, the people lucky enough to be on board a boat had a kind of freedom they couldn't have in a flat – penthouse or not, you can't move."
"I think we learnt how free you can be on board a boat," Galassi continues. "What we're selling is privacy, safety and freedom. At the end of the day, this is what wealthy people, and high- and ultra-high net worth individuals are looking for."
Christening the showstoppers
The Ferretti Group Private Preview hosted some 37 watercrafts, including five world premieres among them, and a chance to see them before the rest of the world would during the upcoming show season. Here are some of the highlights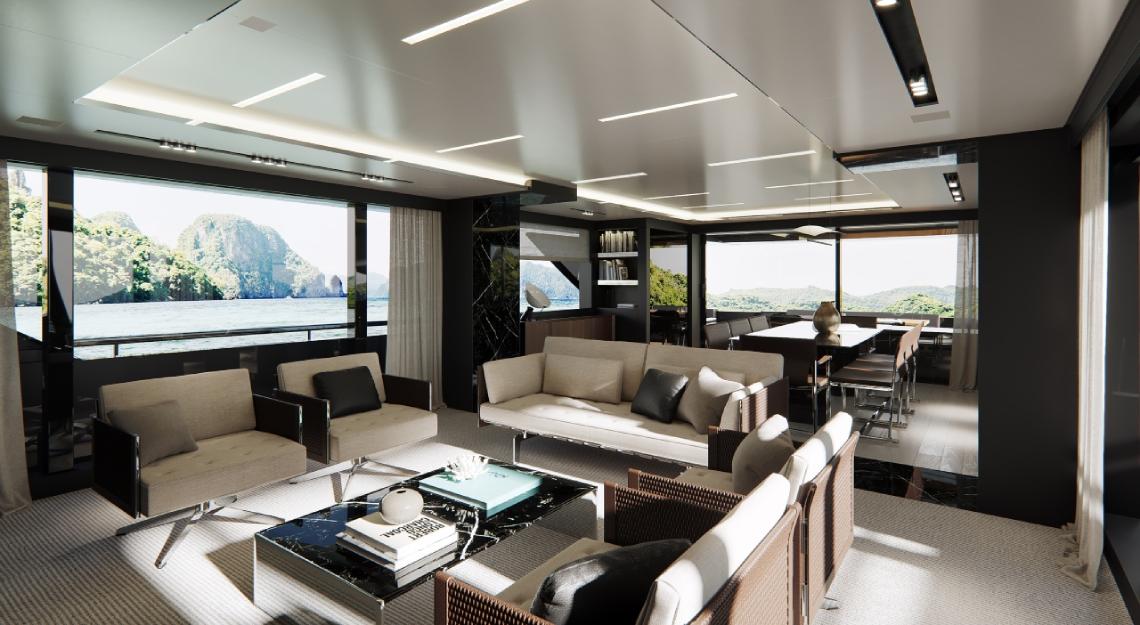 Riva 102' Corsaro Super
For the 180th year of the iconic brand, Riva applies its customary elegance to the 102' Corsaro Super. A flybridge yacht and successor to the bestselling 100' Corsaro, it features a redesigned superstructure and hull to reflect contemporary, sporty architecture – and indeed the arrowhead bow is unmistakably sleek. Over 30m in length and with a nearly seven-metre beam, its space-optimised interior has three decks with five cabins than can sleep up to 10. Over 140sqm of glazing and glass keeps passengers visually connected to the exterior, while swing-out gunwales are the ultimate party trick – transforming into terraces that take advantage of the view. It is available in two powerplant options, the higher of which are twin MTU 16B 2000 M96 engines for a top speed of over 28 knots.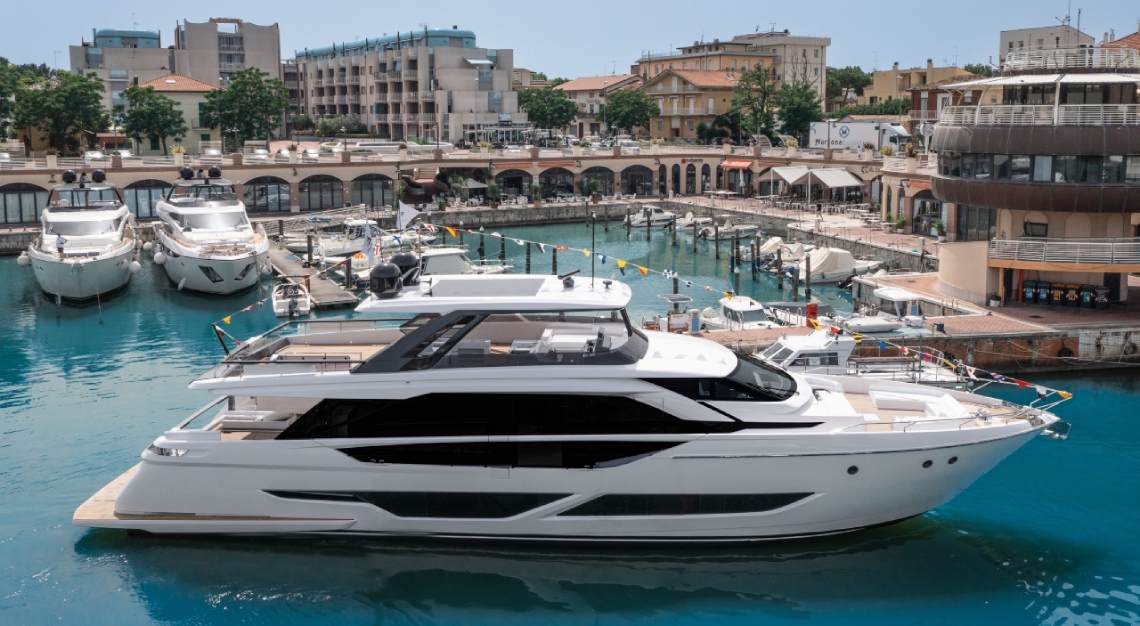 Ferretti Yachts 86
The Ferretti Yachts 860 is proof that combining classical Italian style with modern technology is a winning combination. At just under 27m in length, it has a partially open flybridge and a design philosophy focusing on the comfort and wellbeing of guests. The stern areas combine for over 30sqm of space, with the beach area equipped with class-leading garage storage that can fit two sea-toys, a Williams Jet 365 tender and a two-seat jet ski. All of these can be launched directly thanks to a platform that lowers underwater. The flybridge is a 44sqm area on its own, while the interiors are flexible and can be optimised for dining or lounging. The living room was also designed with a 75-inch TV in mind. An optional configuration of two MAN V12 2000 engines delivers a top speed of up to 32 knots.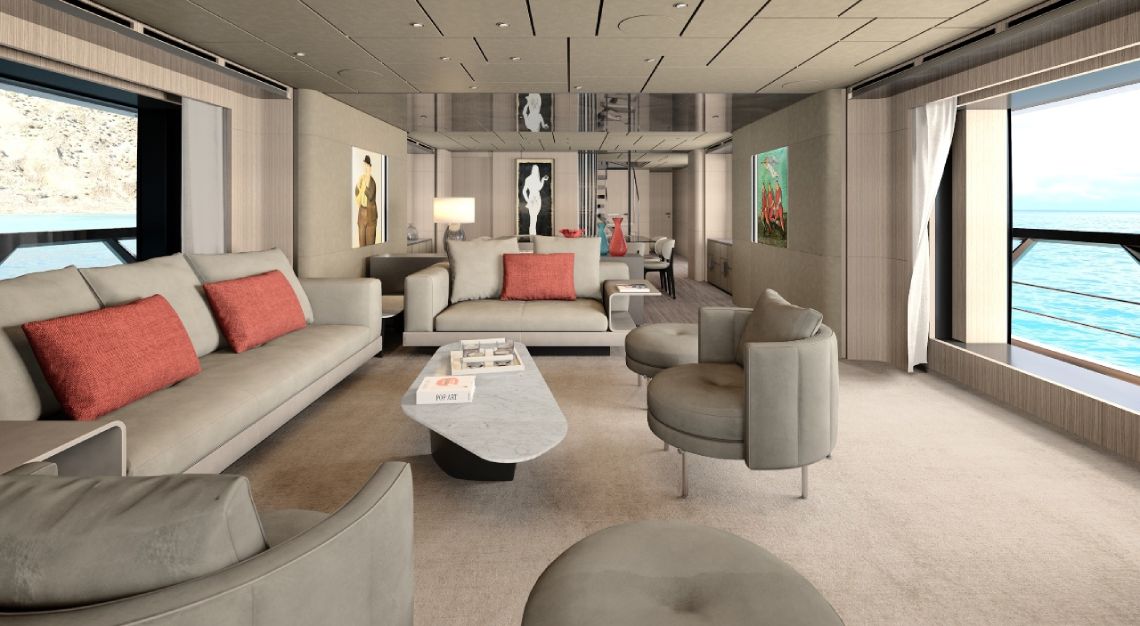 Custom Line 140'
Coming in at 42.61m in length and with an 8.54m beam, the Custom Line 140' is the largest model ever to come out of the marque's Ancona shipyard. The new tri-deck flagship has space to spare, but maintains a taut, sporty exterior, with exteriors by Francesco Paszkowski. Generous windows and floor-to-ceiling glazing acquaint passengers with a panoramic view. The interiors, inspired by residential architecture, are by yacht design specialist Margherita Casprini, and feature a full-beam master suite along with four additional cabins. A pair of MTU engines, rated for 2,638hp, combine with the fast displacement hull to produce a top speed of 21.5 knots.