The limited-edition expression showcases the finest flavours that Scotland and Japan have to offer
In Japan, springtime is synonymous with sakura season. From late March to early April, cherry blossoms are in full bloom, and you can celebrate the peak of nature's awakening for a brief but magical two weeks. In daylight, the sakura trees sprout soft pink cotton buds. When night falls, trees, illuminated by warm lighting, show off pink hues that reach into the midnight-blue sky. Japan dedicates a term to describe this dreamy, tranquil moment: yozakura. It means viewing cherry blossoms at night.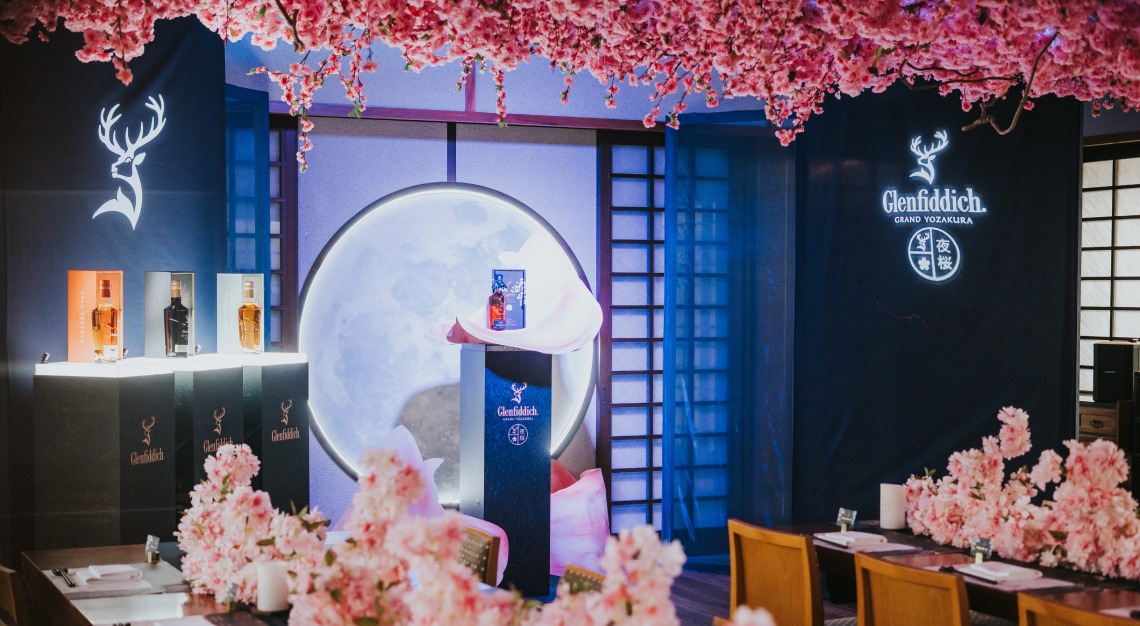 It's no wonder Scottish distillery Glenfiddich was inspired by this moment of ephemeral beauty to create its latest spirit, the Grand Yozakura. As the first single malt Scotch to be finished in rare ex-awamori casks, this limited-edition expression features the finest flavours that Scotland and Japan have to offer. For 29 years, the single malt sat patiently maturing in American and European oak casks, before an extravagant finish in rare oak casks that previously held awamori.
Awamori, an Okinawan treasure, proudly holds the title of Japan's oldest distilled alcoholic spirit. With production techniques dating back over 500 years, the spirit is made of indica rice and traditionally lingers in clay pots. Only a small fraction of awamori is further aged in oak casks, rendering them exceptionally rare. Honouring its namesake with a marriage of rare, invaluable liquids, the Grand Yozakura celebrates the fleeting beauty in all things. 
Brian Kinsman, Glenfiddich's malt master elaborates on how the ex-awamori casks flavour the whisky. "The six-month finish complements the smooth Glenfiddich taste profile, elevating the finish and lifting the flavour to a new level," he explains. This "accentuates the mouthfeel characters and zingy herbal notes unlike any in the series, or anything I have tasted before."  
Capturing the magical moment of fleeting beauty, a herbal zing opens the nose with rich oak notes and hints of cinnamon. Balanced out with a mellow sweetness of zesty, ripe fruit and caramelised almonds, your olfactory senses are in for a soothing allure. Indulge in intricate layers of toasted oak, with creamy vanilla toffee as accompaniment and complementary silky tannin. Within each layer lie sporadic surprises of spice and sherbet lemons with crunchy green apples. For a dramatic last act, warming earthy tones raise the temperature with its long-lasting oak finish. Be ready for a subtle Asian flush, as your cheeks mirror the shades of sakura blossoms.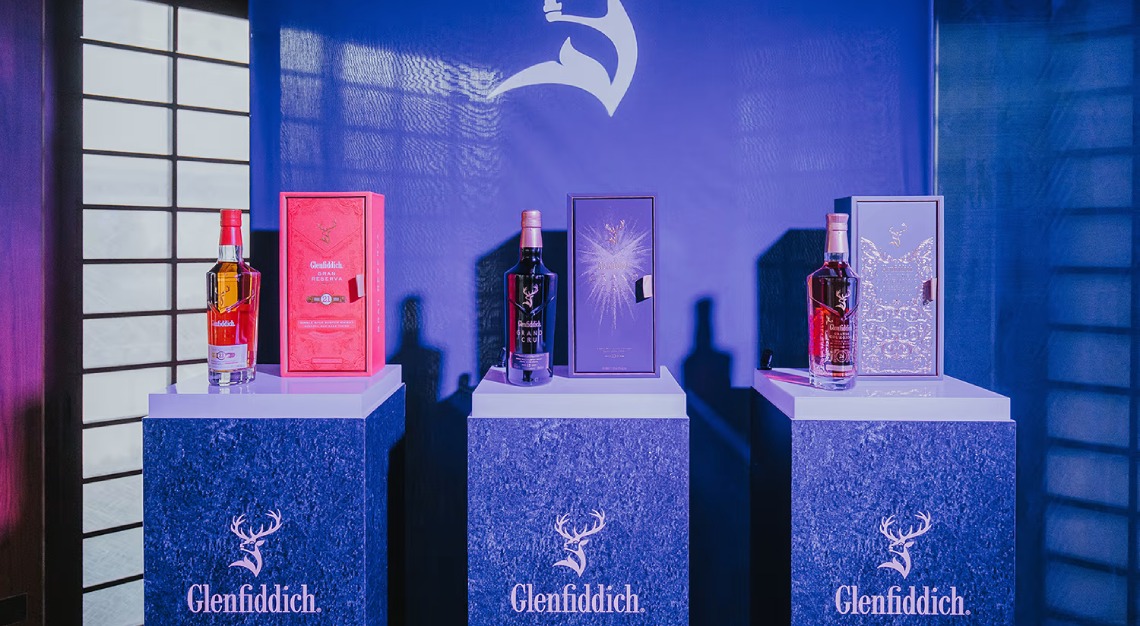 Grand Yozakura is the latest addition to the Grand Series, which prides itself on its uncommon, unequalled finishes. Japan may be the protagonist in the Grand Yozakura's narrative but, the Grand Reserva was roused by the islands of the Caribbean; Grand Cru and Grande Couronne finessed by France; and Gran Cortes by Spain. Indeed, Glenfiddich really wasn't kidding about the innovative and dynamic part.
The Glenfiddich Grand Yozakura is available to purchase through Since1887 and selected retailers.