10 most stylish looks from the 10 most stylish films
Does life imitate art? With this list of the most stylish film characters in the last couple of years, perhaps.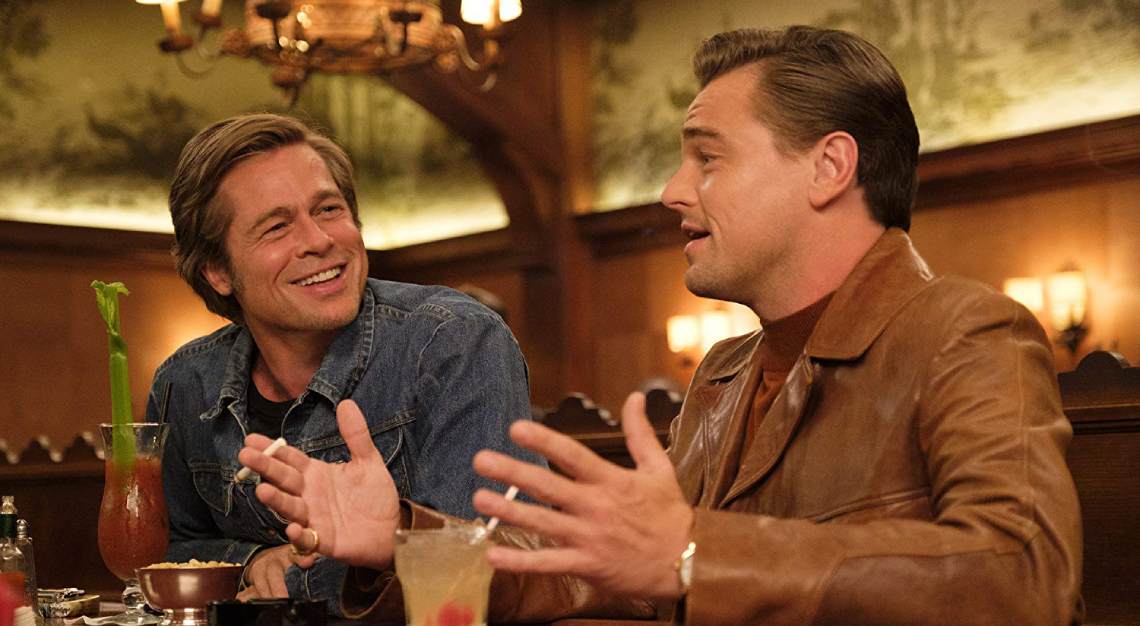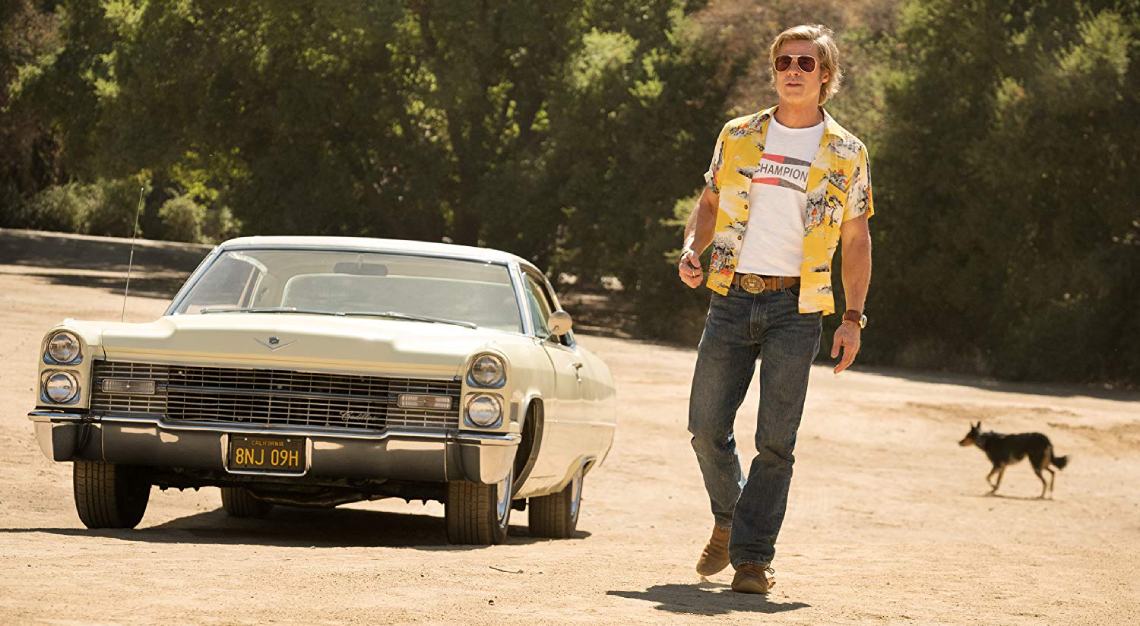 Once Upon a Time in Hollywood
What about: It's full-on vintage Americana in Quentin Tarantino's ninth film. Loads of brown and denim, cowboy-style silver belt buckles and, of course, the Hawaiian shirt that Brad Pitt's stunt-double Cliff Booth wears. Costume designer Arianne Phillips created a handmade version of the shirt with Asian, instead of Hawaiian motifs.
Robb Tip: For a colourful dose of '70s cool, there are loads of modern iterations of the Hawaiian shirt from labels like Prada, Gucci, Givenchy et al. When in doubt, opt for a natural fabric that lets your skin breathe properly and try to stay away from tacky prints that scream "cheap souvenir".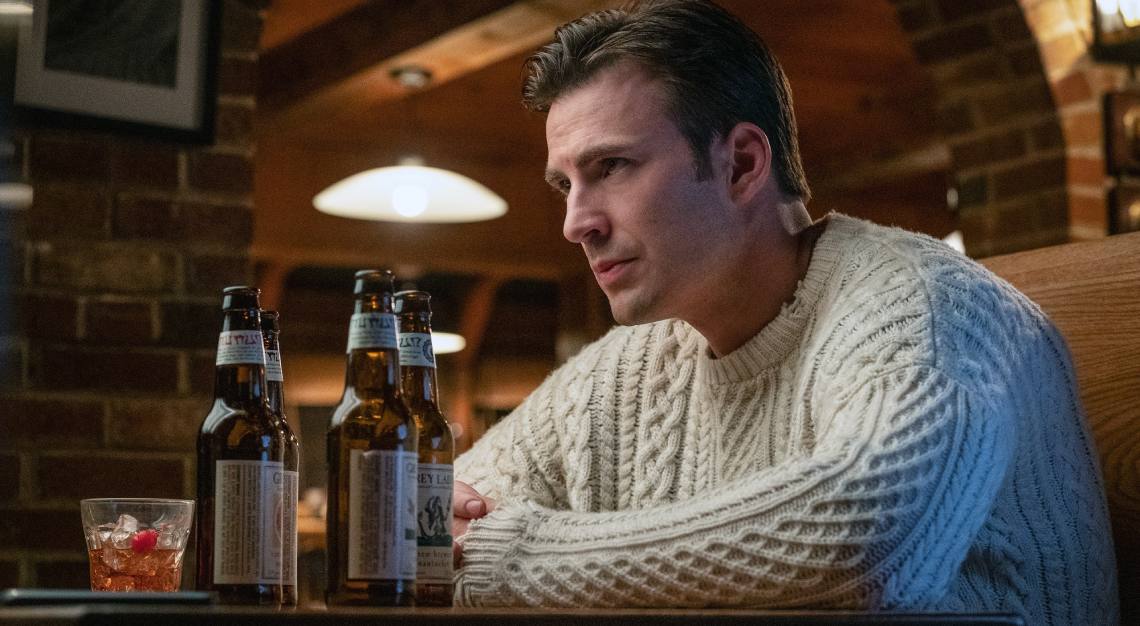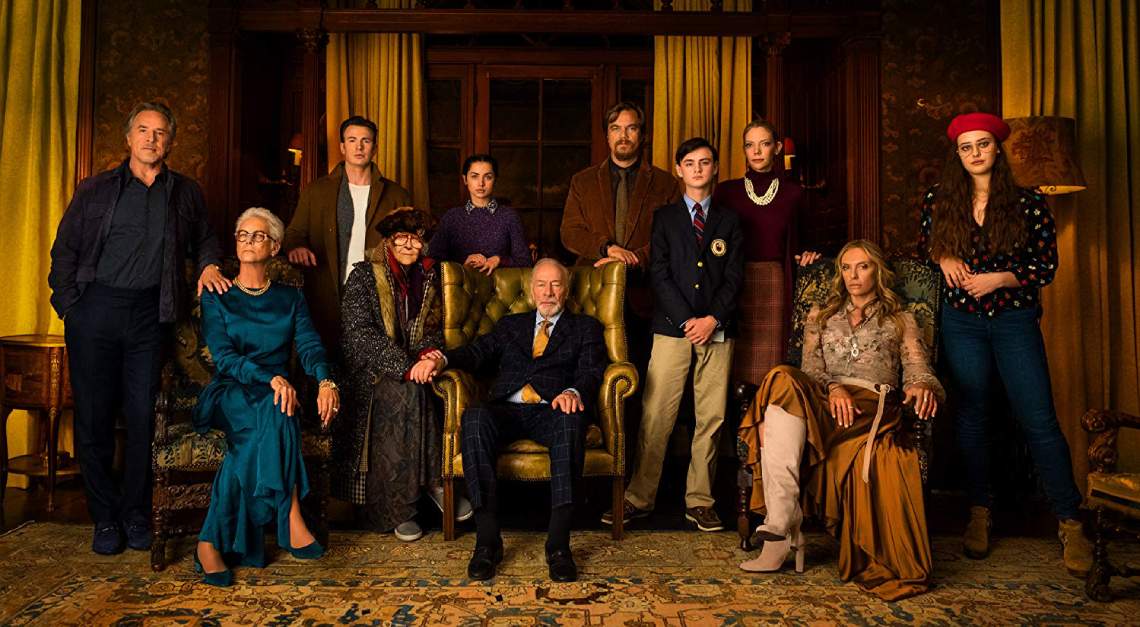 Knives Out
What about: This Oscar-nominated film is quite the stylish whodunnit. Set in a plush Massachusetts mansion, the mystery thriller has visual flair in spades and a well-turned-out cast. Wealthy crime writer Harlan Thrombey (Christopher Plummer) is suitably debonair, but it's his playboy grandson's sweater that has captured everyone's attention. Yes, the Aran Islands style chunky knit donned by Chris Evans inexplicably went viral during the film's run late last year, inspiring memes and commentaries from GQ, Elle and even Newsweek.
Robb Tip: The film's costume designer Jenny Eagen told The New Yorker that the eggshell sweater was specially picked for its "colour of leisure"; in other words, perfect for an après-ski cocktail in front of the log fire.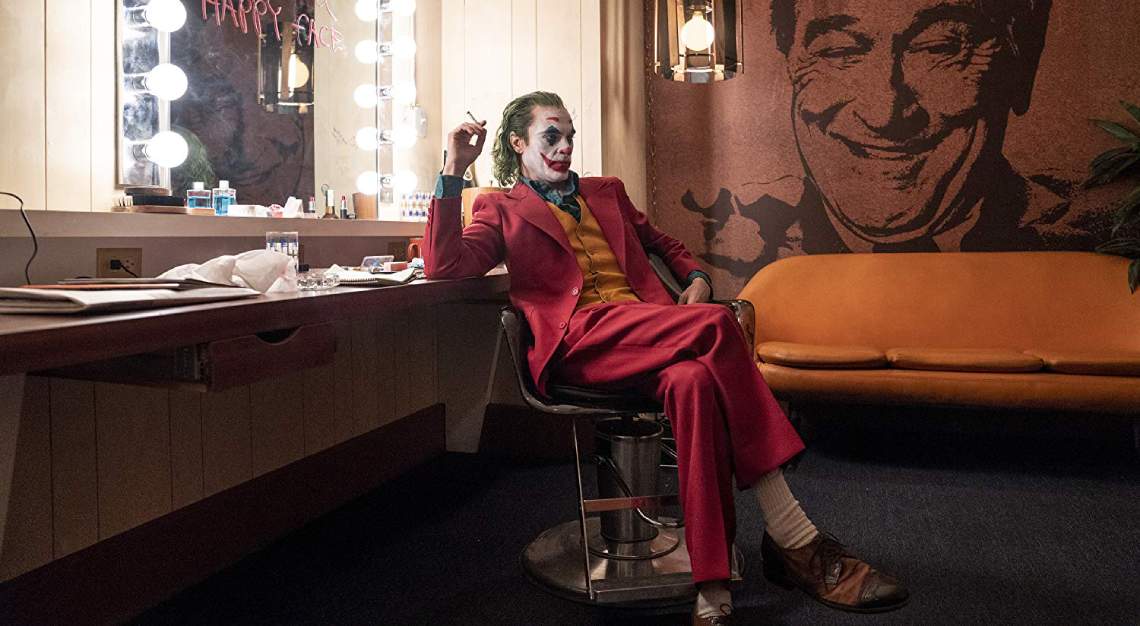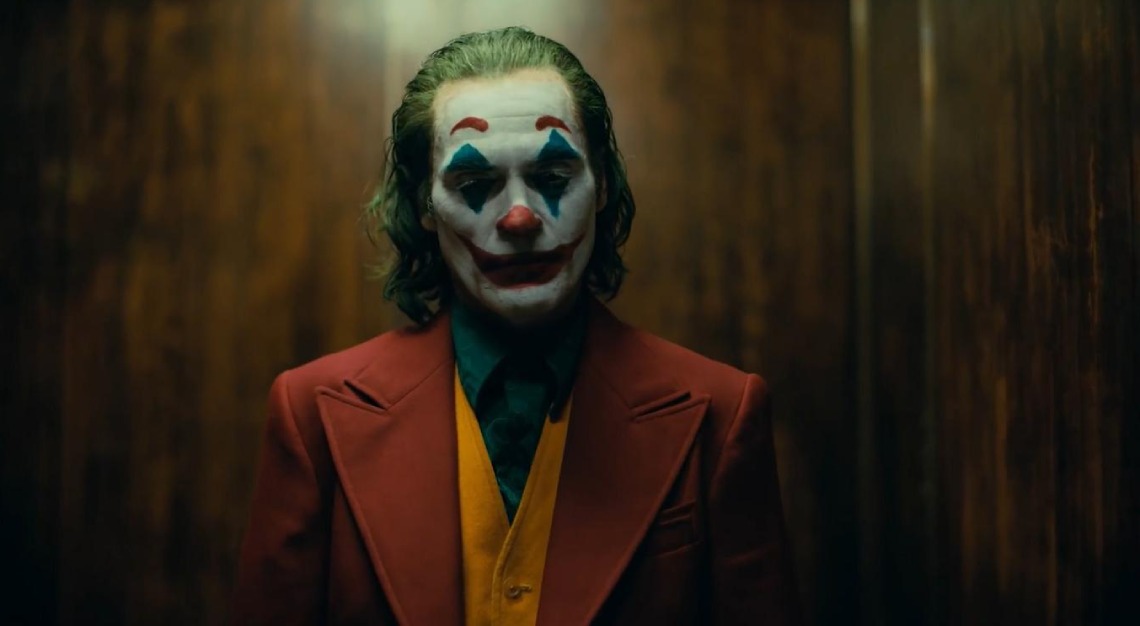 Joker
What about: Todd Phillips' Joker took an often over-the-top comic book villain and grounded him with gritty realism, revealing a glimpse of the man behind the garish makeup. Costume designer Mark Bridges did the same, taking the Clown Prince of Crime out of his signature purple and green, and dressing him in a more muted maroon suit and marigold waistcoat instead. The effect is still striking, but also undeniably dapper.
Robb Tip: Strong colours command attention but are not always easy to wear. Take a leaf from the film's playbook and adapt them to suit you and your lifestyle. Dial down (or up) on the bold as needed.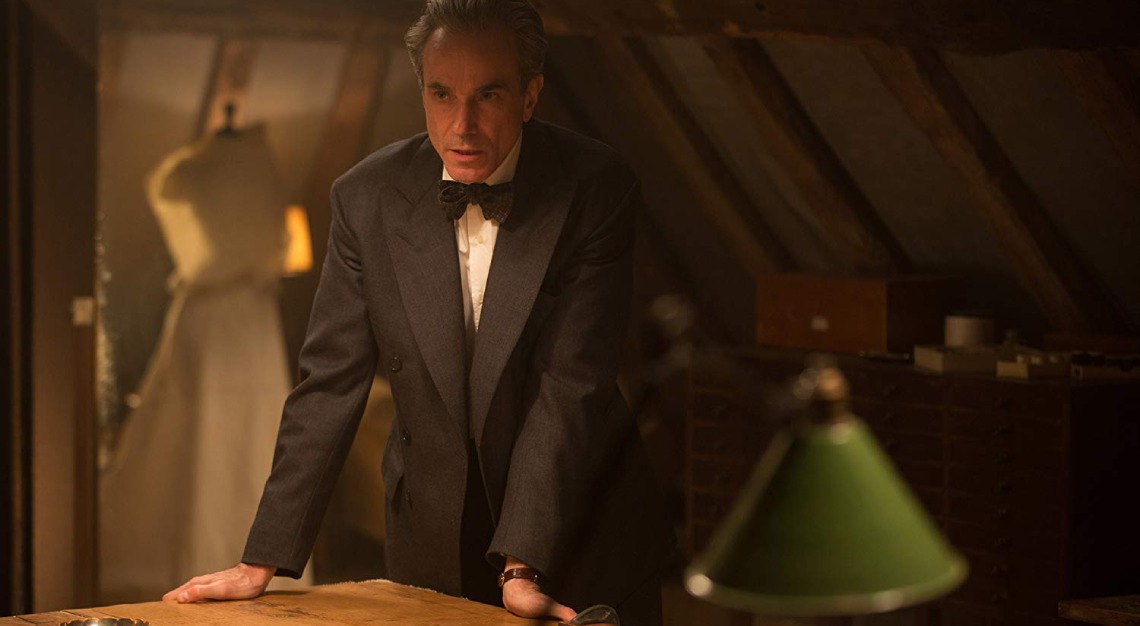 Phantom Thread
What about: In Phantom Thread, three-time Oscar winner Daniel Day Lewis played a couturier Reynolds Woodcock in his last role before announcing his retirement. For his own threads in the film, the famously method actor turned to Savile Row tailors Anderson & Sheppard for a period-accurate '50s wardrobe, even going as far as using a 34-ounce fabric (twice as heavy than usual) in a blue herringbone coat. The impeccable tailoring, no doubt, helped Lewis bring the character to life, and the film received a number of Best Costume accolades, including an Oscar and a BAFTA.
Robb Tip: Every body is different, so off-the-rack won't fit as well as a tailor-made suit will. A good made-to-measure suit will flatter proportions and give the wearer a sharp, tidy silhouette.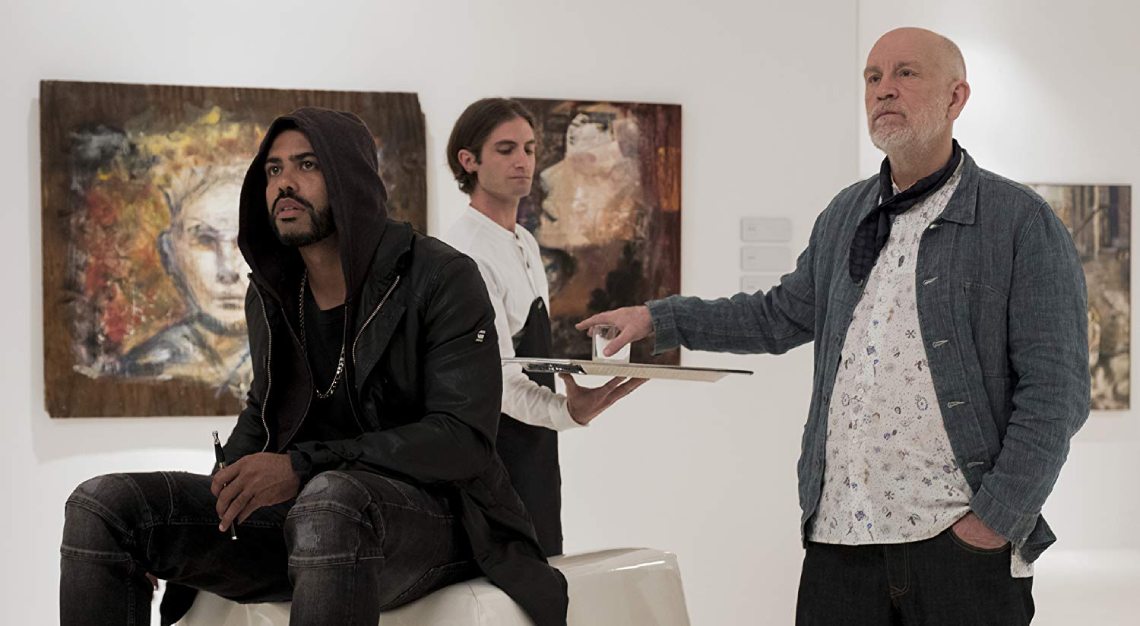 Velvet Buzzsaw
What about: Fashion meets the art world in Netflix's offbeat arthouse thriller Velvet Buzzsaw. The film is populated with image-obsessed, style-conscious characters like lead actor Jake Gyllenhaal's art critic Morf Vandewalt, who wears his sharp outfits with polished pretension. The real style star, however, is artist Piers, played by John Malkovich (who has his own fashion label Technobohemian), with his effortlessly layered looks. Piers wears a series of shirt jackets, beautifully textured and minimally styled. The effect is of an unstructured blazer, refined but relaxed. In a sea of 'Notice Me!' outfits, it's a surprisingly effective understatement.
Robb Tip: The shirt jacket, or overshirt, is an underrated piece of garment. Versatile and comfortable, it's the perfect blazer alternative for the next weekend brunch date. Or perhaps, an art show?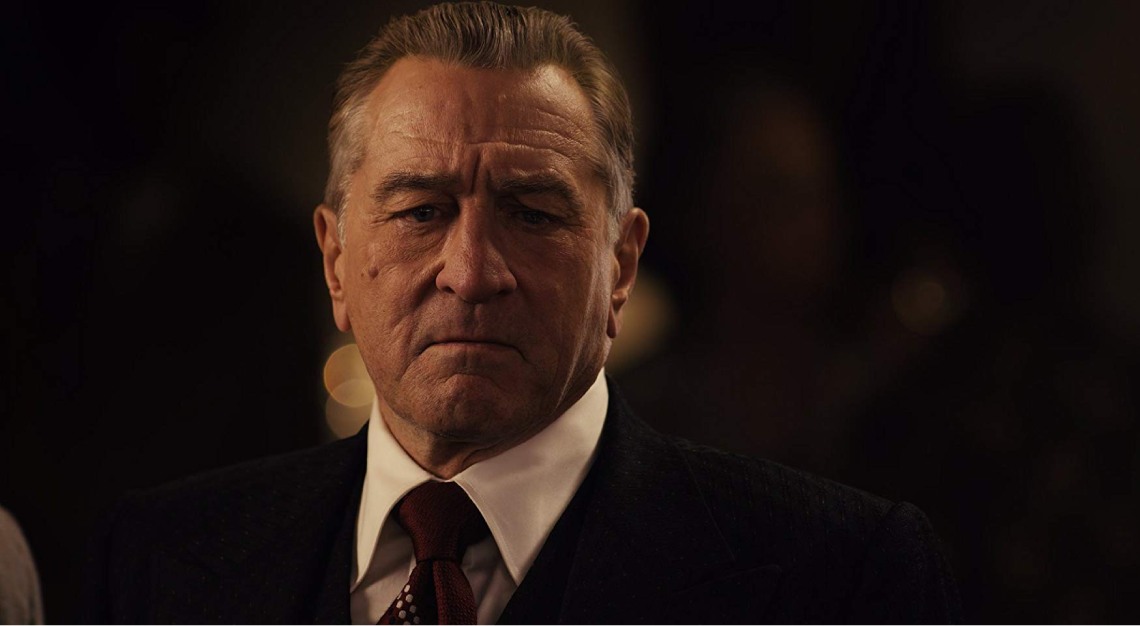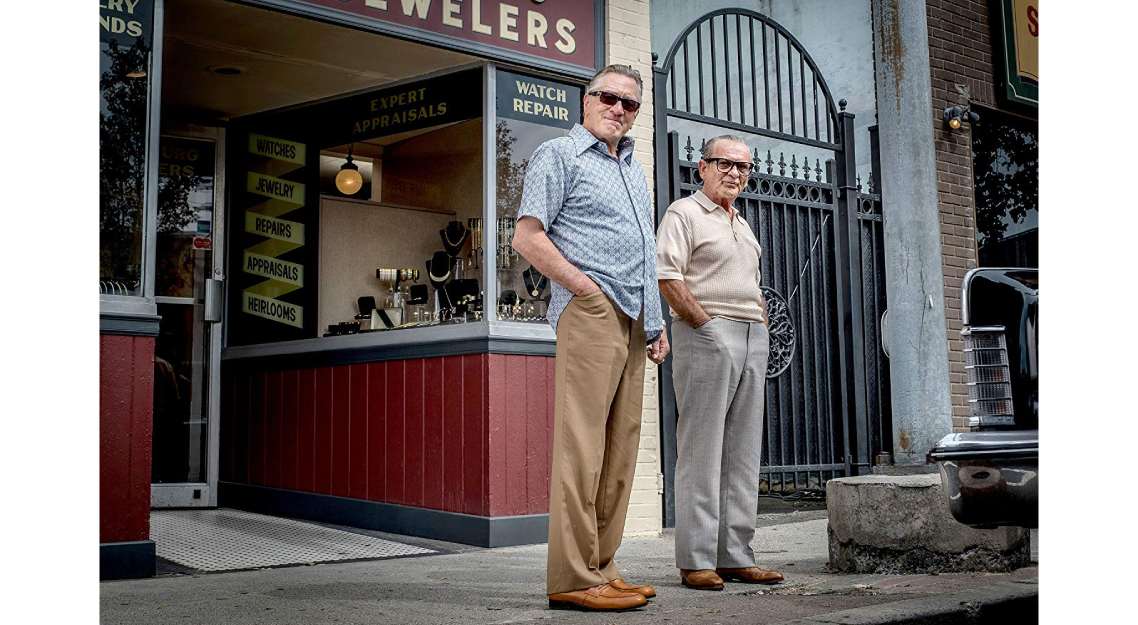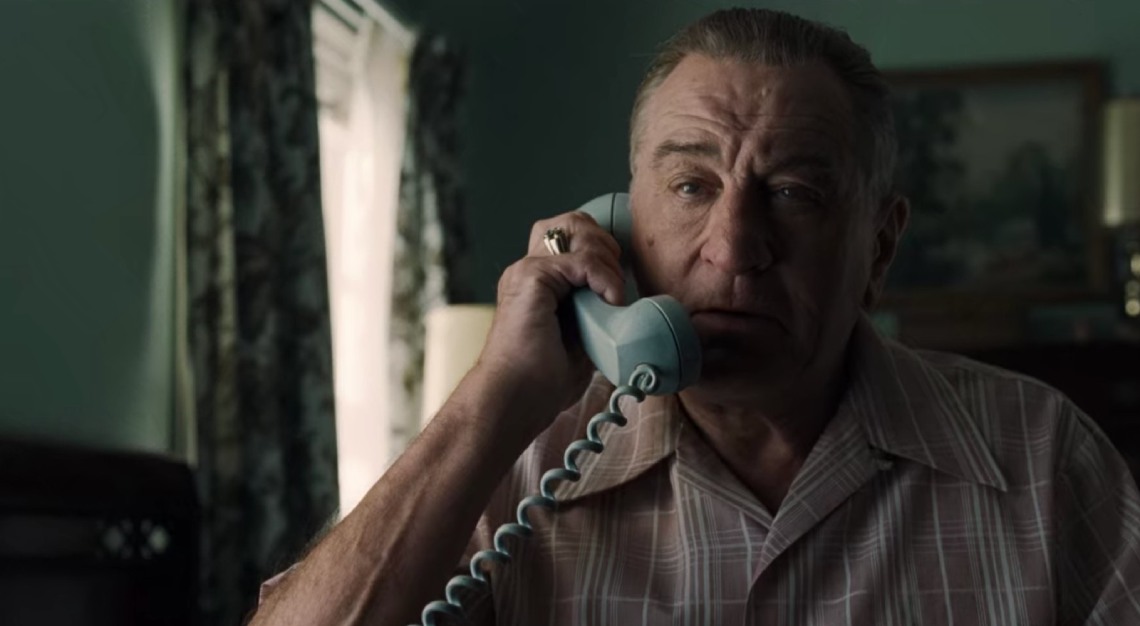 The Irishman
What about: Maybe Martin Scorsese didn't exactly pioneer "gangster chic", but he sure as hell popularised it (Goodfellas, anyone?). In his latest film The Irishman, he worked with costume designer Sandy Powell to create decades-spanning wardrobes for stars Robert De Niro, Al Pacino, Joe Pesci etc. There's significantly less peacocking than Scorsese's previous mobster epics; the team focused on more 'real world', more wearable looks. Suited up, the veteran movie stars are a picture of power and intimidation, but there's a certain louche coolness in De Niro's Cuban collar shirts.
Robb Tip: Even before The Irishman hit Netflix, Cuban collar shirts had been riding a wave of popularity for years, seen on stylish men like Jude Law and Harry Styles. They travel seamlessly from the beach with a pair of Orlebar Browns to a summer wedding under an unlined blazer.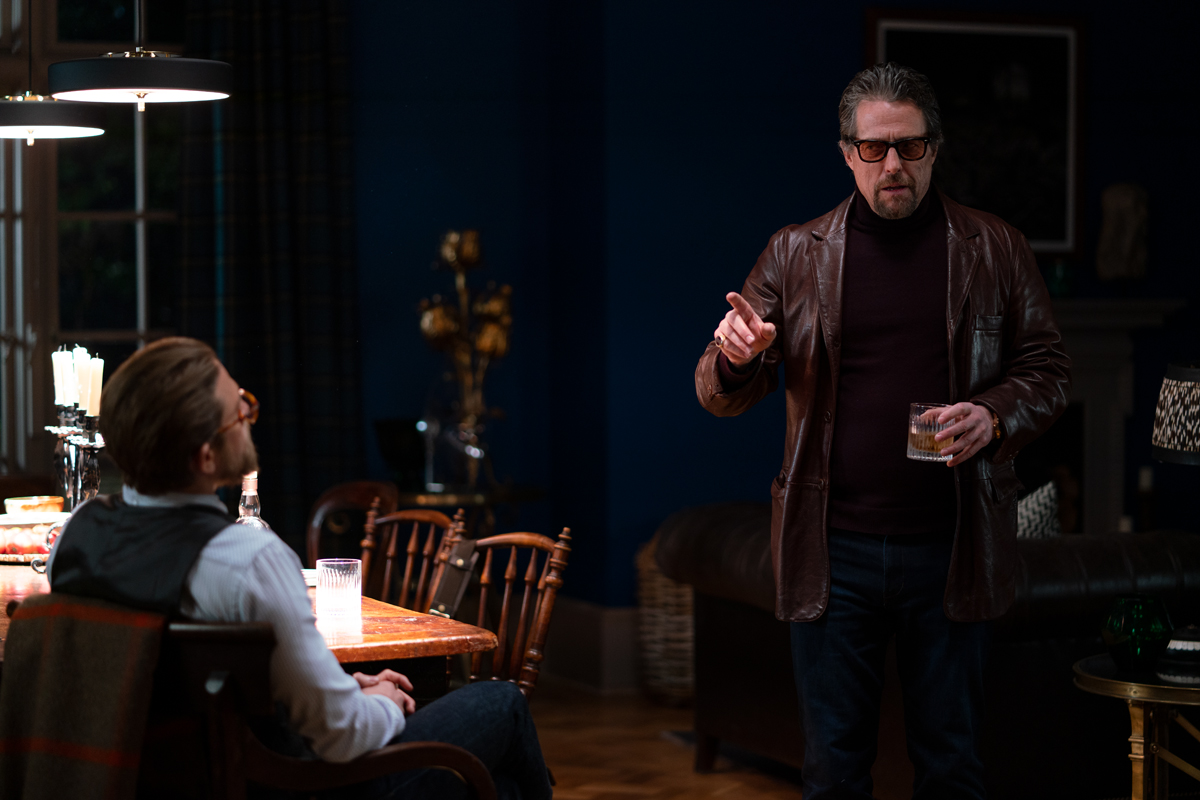 The Gentlemen
What about: Just days into its release and already Guy Ritchie's The Gentlemen is already considered one of the most stylish films of 2020. And there's a lot of style in there. Academy Award-nominated costume designer Michael Wilkinson put Colin Farrell and his posse in custom-made track suits based off English suit patterns, and Henry Golding in a fur-trimmed jacket and leopard Louboutins. But it's Hugh Grant's turn as skeazy Fletcher in a buttery brown leather jacket that's one of the standouts in a film where there's no lack of cool sartorial moments.
Robb Tip: Leonardo DiCaprio also donned the brown leather jacket in Once Upon A Time In Hollywood, but Grant's pairing with a dark turtleneck is sleeker and decidedly less retro. Just lose the red-lensed Ray-Bans he wears, maybe.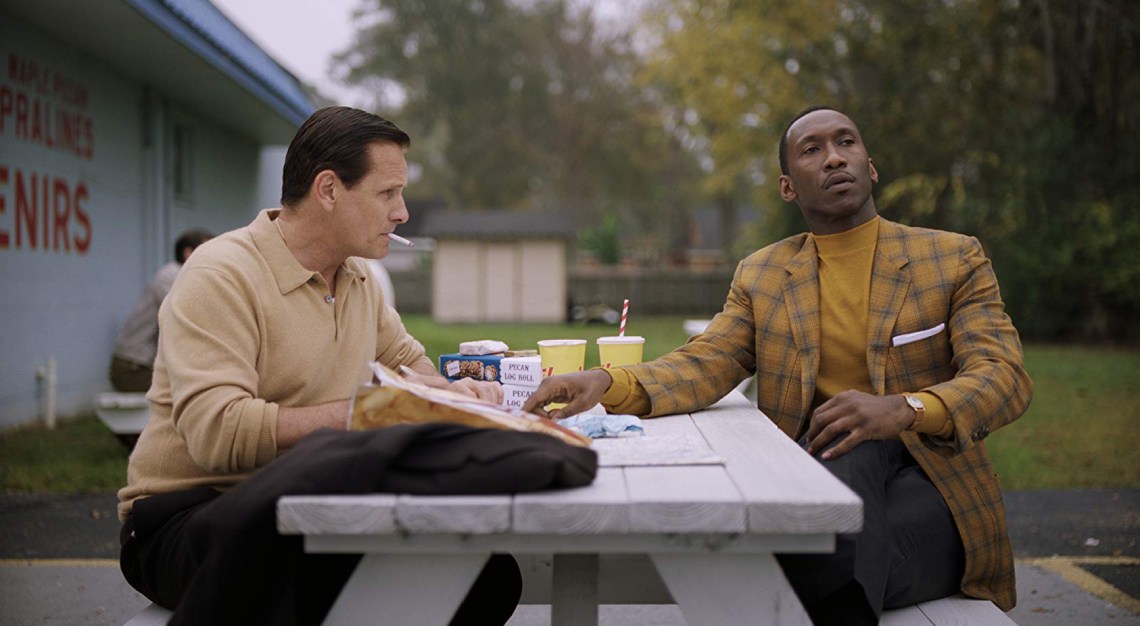 Green Book
What about: Regardless of the controversies surrounding the Oscar–winning film, Green Book is still one of the most stylish looking films of recent years. Set in the '60s, the movie sees Viggo Mortensen's working class Tony Lip in casual American vintage wear. But the true clotheshorse of the film is Dr. Don Shirley, played by Mahershala Ali, a world-class pianist ferried by Lip for his concert tour. Costume designer Betsy Heimann worked with Ali to create outfits that showed how deeply the man cared about how he presented himself to the world.
Robb Tip: When in doubt, dress up, not down. It's always better to be a tad overdressed than looking like you didn't make an effort.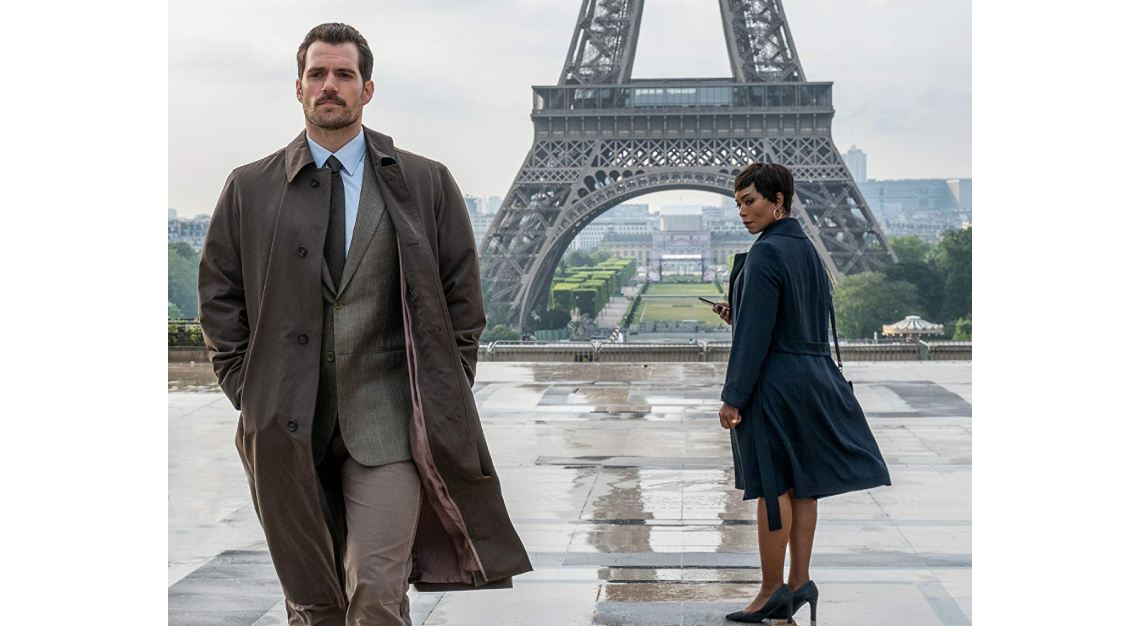 Mission: Impossible – Fallout
What about: Tom Cruise's Ethan Hunt is one of the world's most stylish spies, but CIA agent August Walker (Henry Cavill) just might give him a run for his money. Impeccably suited and seemingly unflappable, Cavill's Walker is literally dressed to kill (read: see the bathroom fight scene with Hunt).
Robb Tip: A great tailor is paramount. Henry Cavill is a big buff guy to say the least, but in his custom suit, you'd hardly notice (unless he's next to co-star Cruise, who's reportedly 1.74m). You'll also have a full range of motion as he did when you fight bad guys. Nothing worse than getting beat up in a bad suit.
The Lighthouse
What about: Robert Eggers' black and white cinematic masterpiece put actors Willem Dafoe and Robert Pattinson in an intense, atmospheric lighthouse, and in beautifully, custom-made lighthouse keeper gear. Designer Linda Muir and her team sourced roll neck sweaters from Ireland, and made the oilskins by hand (Pattinson apparently found them reminiscent of Yohji Yamamoto), but it's in the standard-issue overcoat and suit uniform you see on the poster that the duo looks the smartest.
Robb Tip: A lot of menswear has its roots in uniforms – bomber jackets were originally made for military pilots, for instance. A classic pea coat should capture the sharp elegance of The Lighthouse uniforms without veering into costume territory.