The good, the Brad and the ugly.
The whole thing about a black tie event is that the rules of its attendant dress code are supposed to make it really, really easy to get ready for – for the men, anyway. And yet, despite what feels like millennia of great examples, some guys can't seem to nail the look.
At the 2020 Academy Awards on Sunday night, a lot of the attendees (Tom Hanks, Chris Rock and Oscar Isaac among them) executed standard-issue tuxedos admirably and looked all the better for it. A few guys who didn't don traditional tuxedos still managed to look great (we're talking about you, Timothee Chalamet) because they brought something wholly original to the mix. And then there were the men who showed up in all black and worse, tuxedos that didn't come close to fitting.
A closer look at what made the good looks work – and an examination of some of those that didn't – below.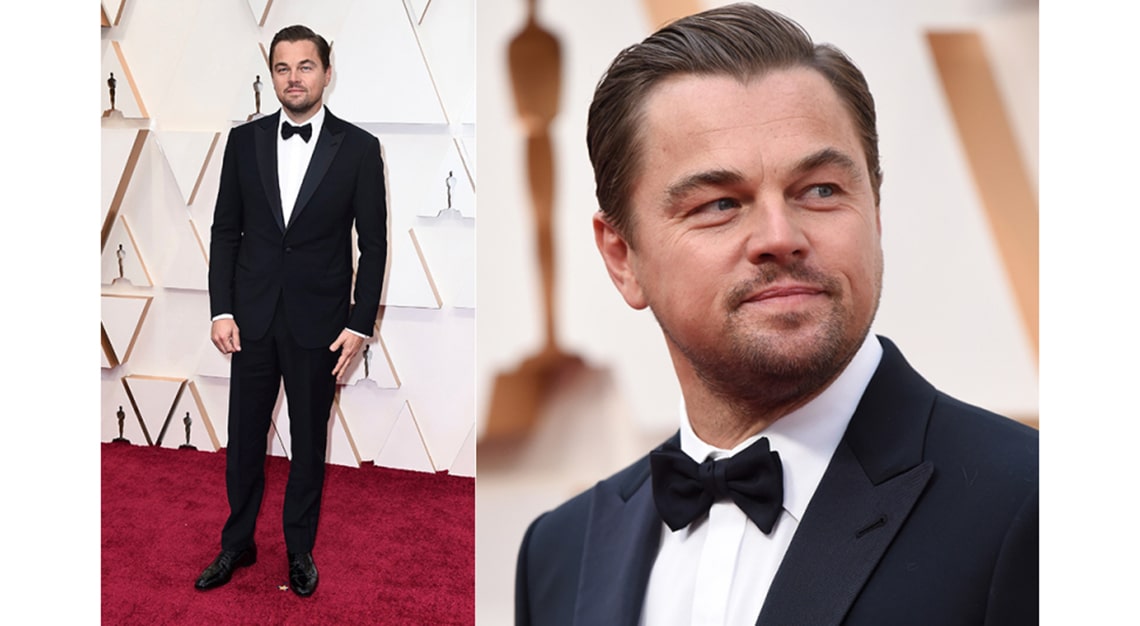 Leonardo DiCaprio
At this point, Leonardo DiCaprio is a red-carpet veteran – which may explain why he looked so sharp at the Oscars. His pin-sharp peak lapel tuxedo made him one of the most elegant-looking men at the award show.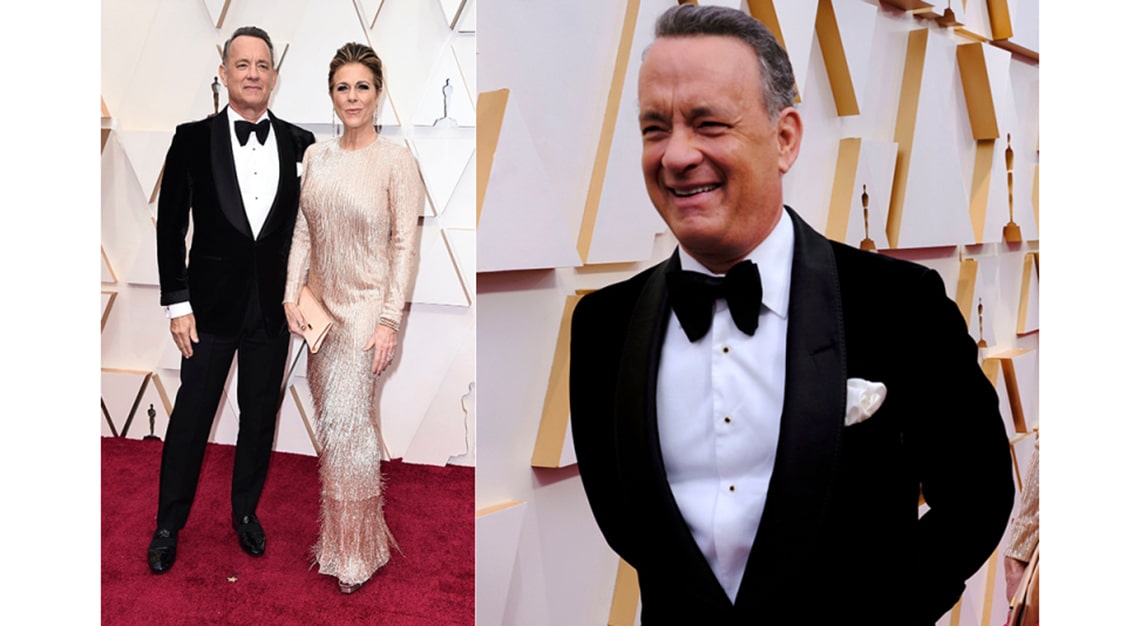 Tom Hanks
Tom Hanks wears a lot of Tom Ford – and honestly, if we were him, we'd do exactly the same thing. Hanks, nominated for his starring role as Mister Rogers in A Beautiful Day in the Neighborhood, was one of the few men to choose both a shawl collar and a velvet jacket – both touches that make a tuxedo look even more special.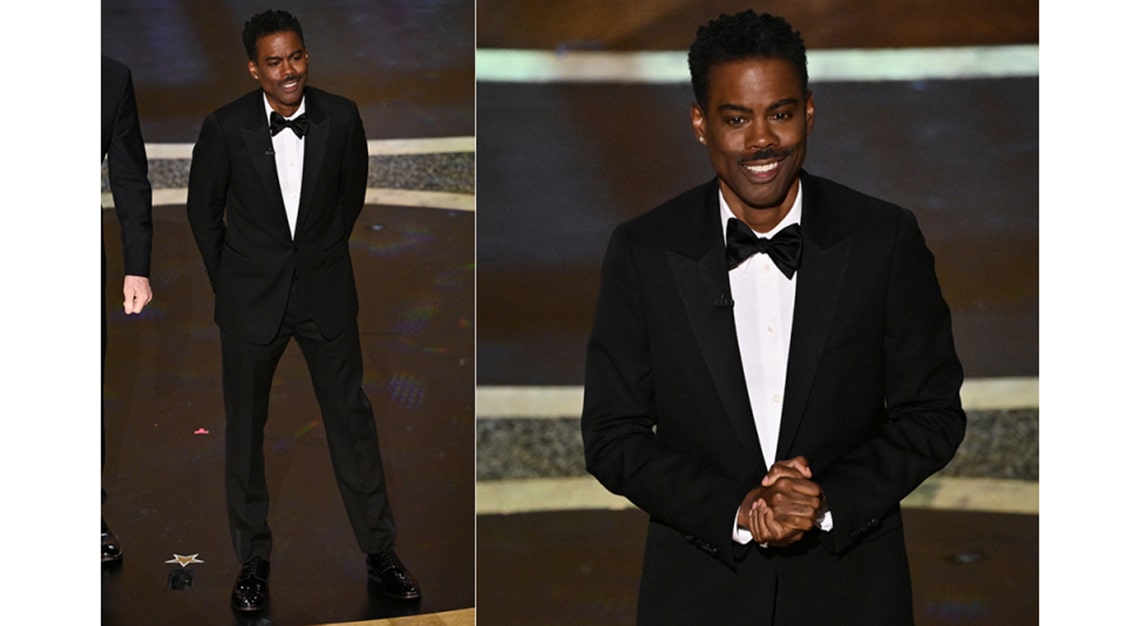 Chris Rock
Chris Rock took the stage with fellow presenter Steve Martin to kick off the show, and while his jokes were funny, it was hard for the sartorially inquisitive eye not to notice the proportions of his tuxedo. An elegant peak lapel and a low button stance on his jacket made him look even leaner than he already is – a good lesson for mere mortals on the other side of the Oscars telecast.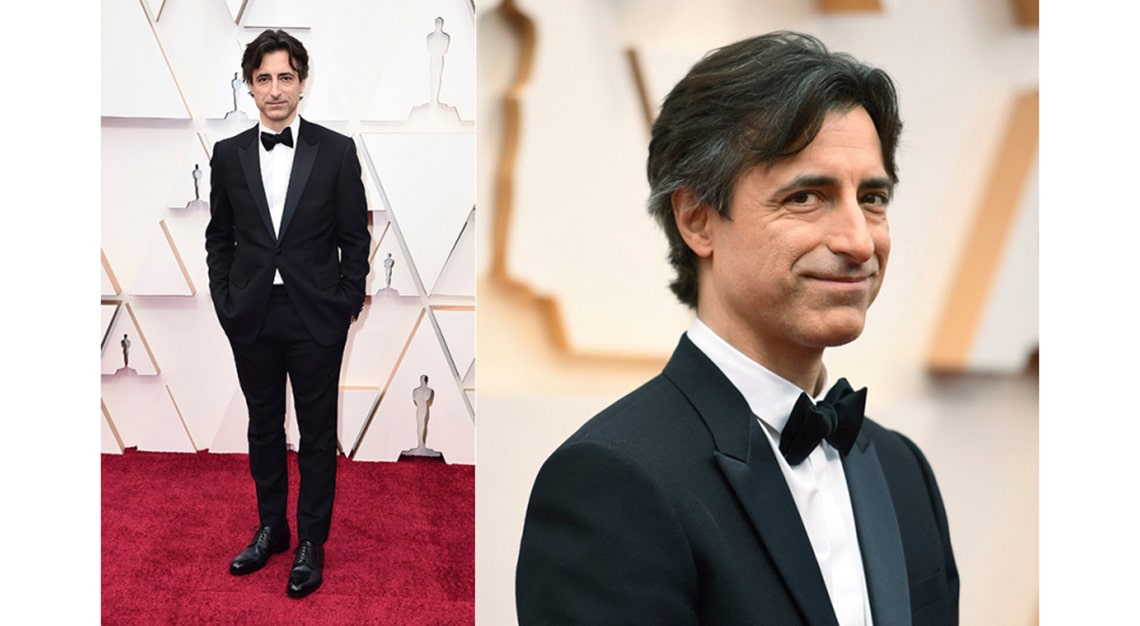 Noah Baumbach
Noah Baumbach, nominated for his Netflix film Marriage Story, also chose a single-breasted peak lapel tuxedo. We wouldn't be surprised if this was the beginning of a formalwear micro trend.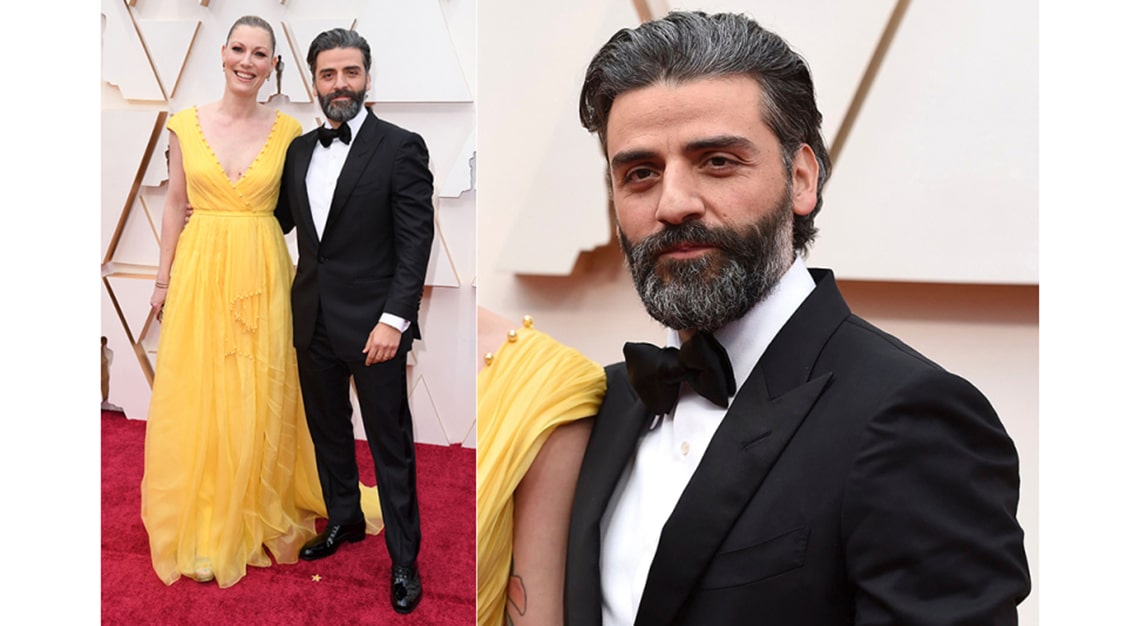 Oscar Isaac
Oscar Isaac accented his Tom Ford tuxedo with one of the sportiest watches a guy can wear, the Omega Speedmaster. Like his beard, it is proof that rugged and refined make a really good pairing.
Alfie Allen
Prince Theon was another rare example of a shawl collar at the 2020 Oscars – and a slim one at that. His head-to-toe Ermenegildo Zegna XXX tuxedo brought a touch of modernity to the lapel shape, which tends to look more classic than peak or notch lapels.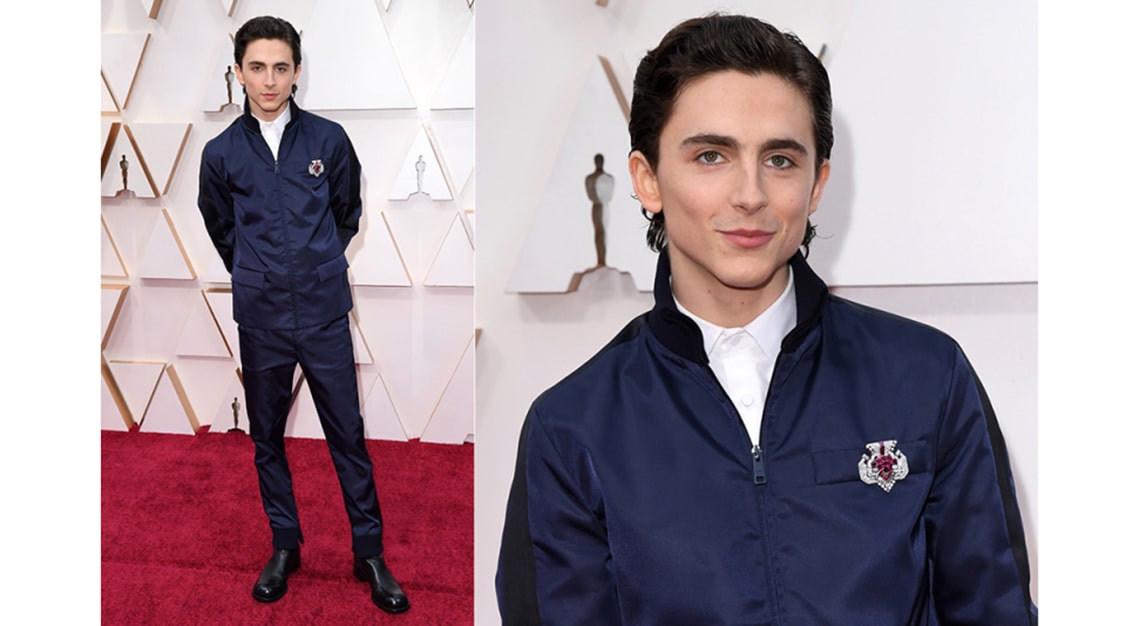 Timothee Chalamet
We never know what to expect from Timothee Chalamet, but this Prada ensemble (accessorised by a brooch made by Cartier in 1955) was a big surprise. The Twitterverse compared it to everything from a valet uniform to what a fancy gas station attendant might wear. It's certainly not for the faint of heart – or those over 30 – but it was still one of the most interesting looks on the red carpet.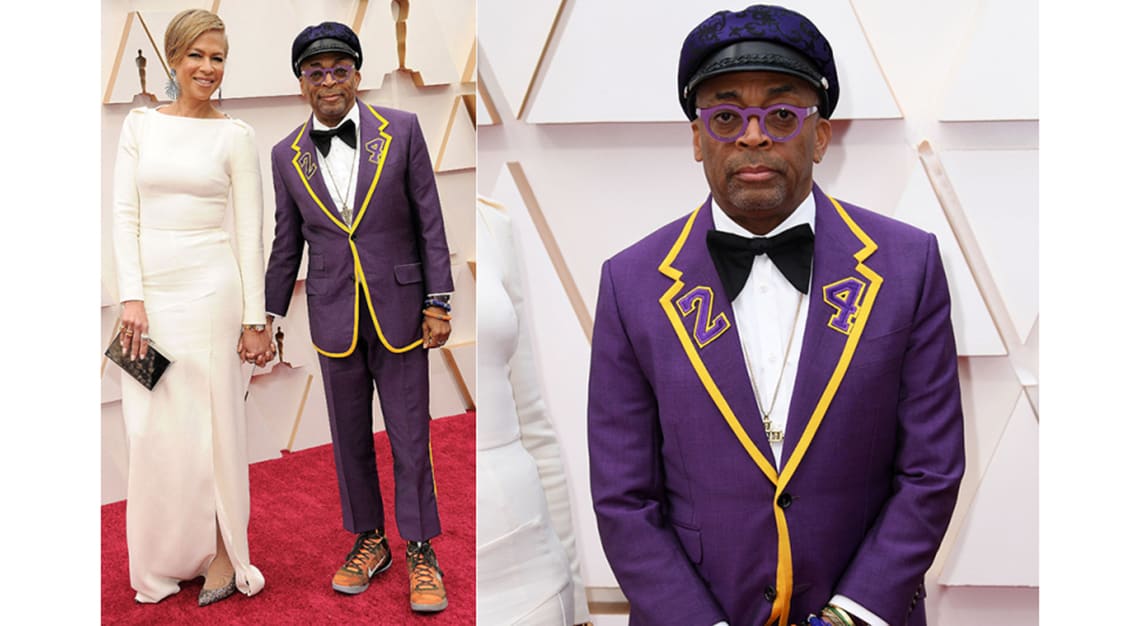 Spike Lee
Famed director Spike Lee wore a touching, tailored tribute to late basketball legend and fellow Oscar winner Kobe Bryant (it was for the animated short film, Dear Basketball). His purple-and-gold custom Gucci suit prominently featured the former Lakers star's number, 24.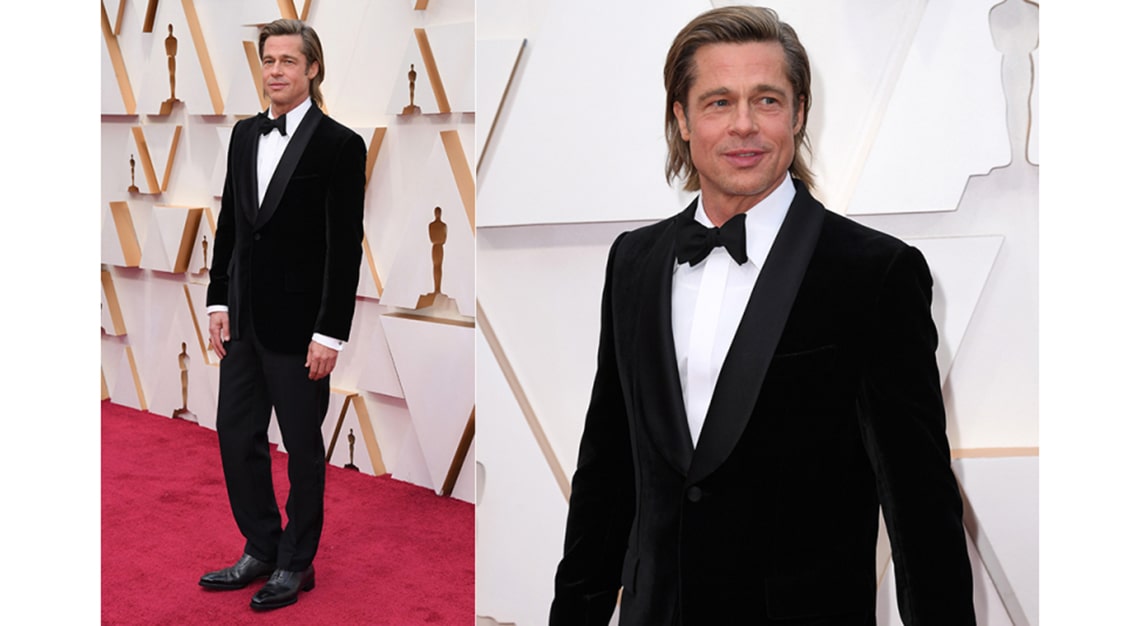 Brad Pitt
Volume might be back, but in the context of a traditional tuxedo, it can tend to look a little odd – especially if, like Brad Pitt, you have a history of wearing custom suits from world-famous tailoring house Brioni. But despite his larger jacket and his ever-so-slightly-too-long shirt sleeves, he looked every bit the winner.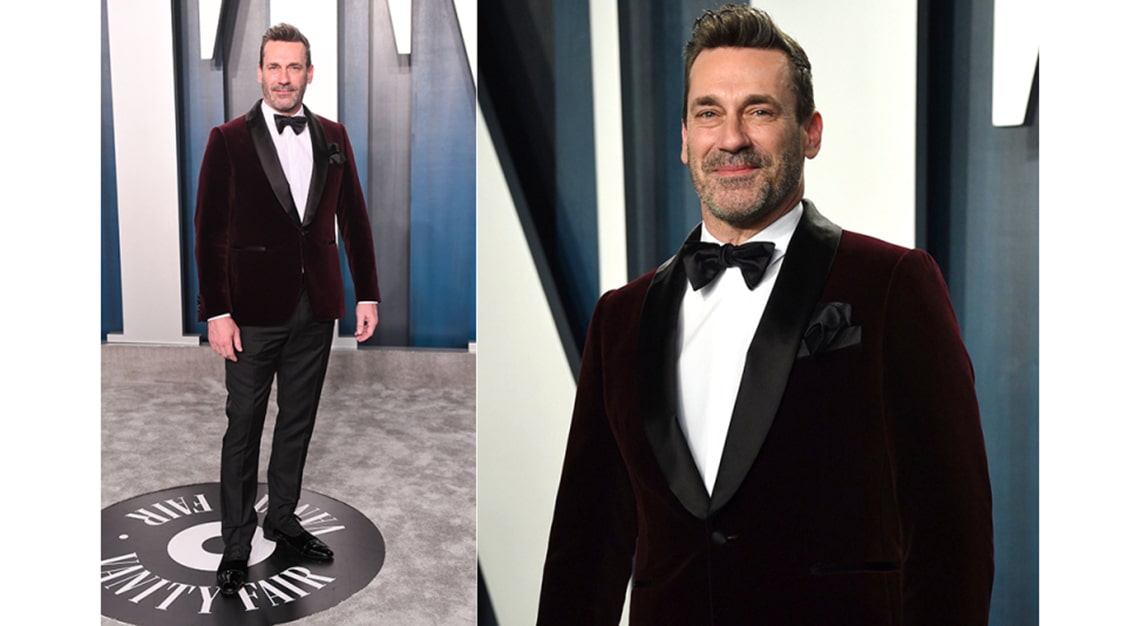 Jon Hamm
Instead of reaching for basic black, Jon Hamm went for a red velvet shawl collar tuxedo at the Vanity Fair Oscars party. In a sea of the darkest shades imaginable, it felt like a regal choice.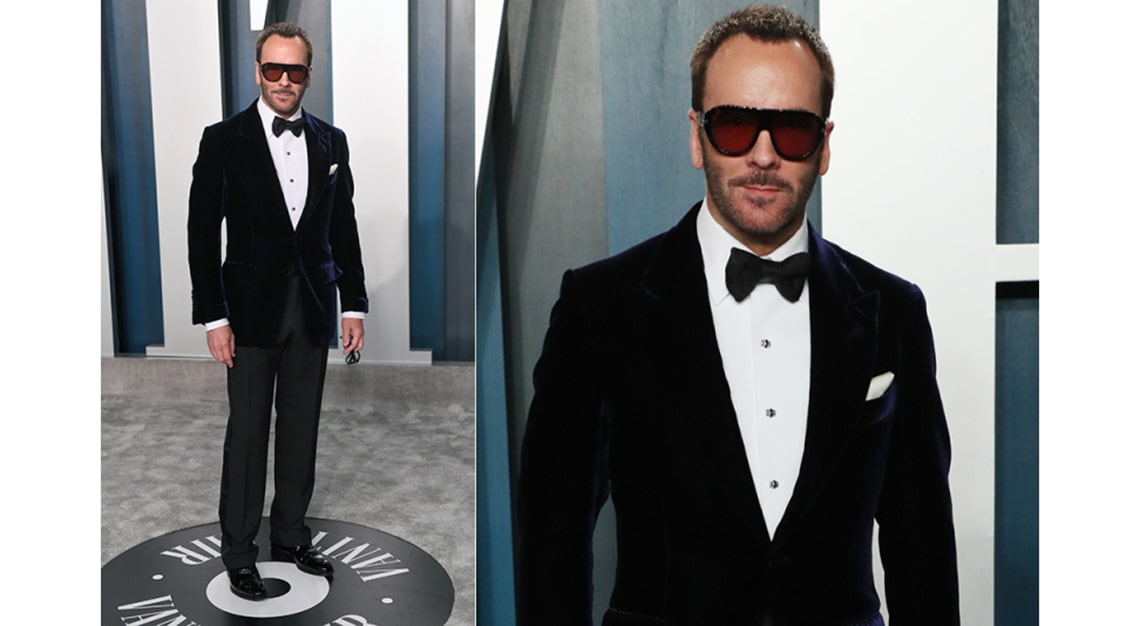 Tom Ford
Tom Ford in Tom Ford. What else is there to say?
Actually, hang on: what we'll say is that his blue velvet peak lapel jacket was one of the most elegant pieces of clothing we saw all night, partially because it looks luxe and still manages to fly well under the radar.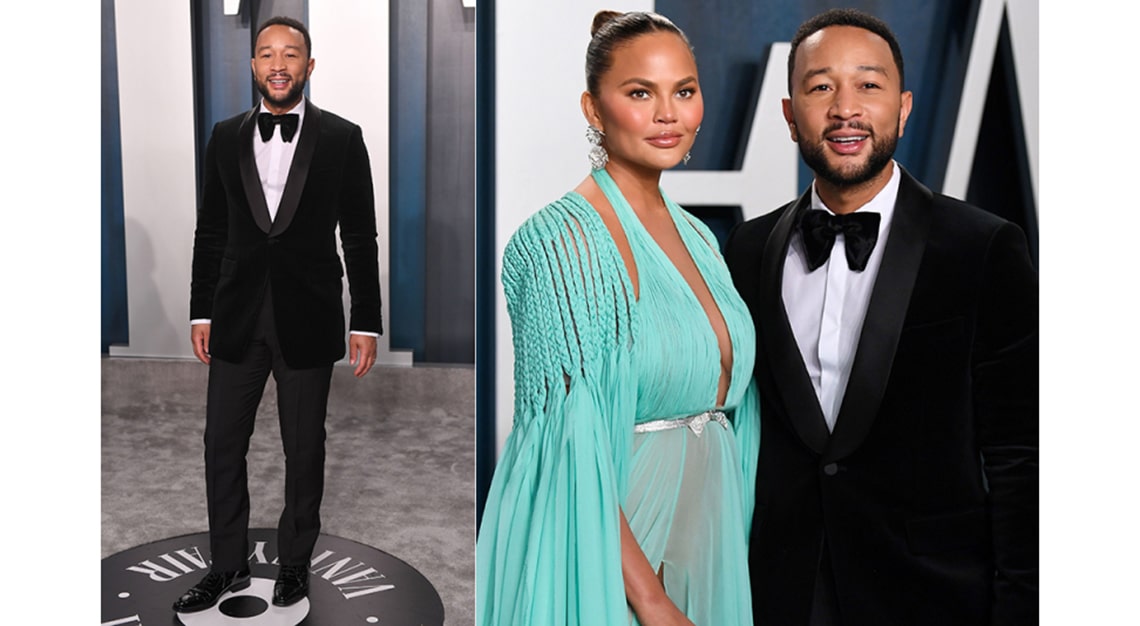 John Legend
Another slim shawl collar came courtesy of John Legend, who wasn't afraid to dispense with the rule that a bow tie should be sized on the scale of its corresponding lapel. His look, courtesy of the sharp minds (and tailors) at Gucci, demonstrated how much fun you can have colouring inside the lines.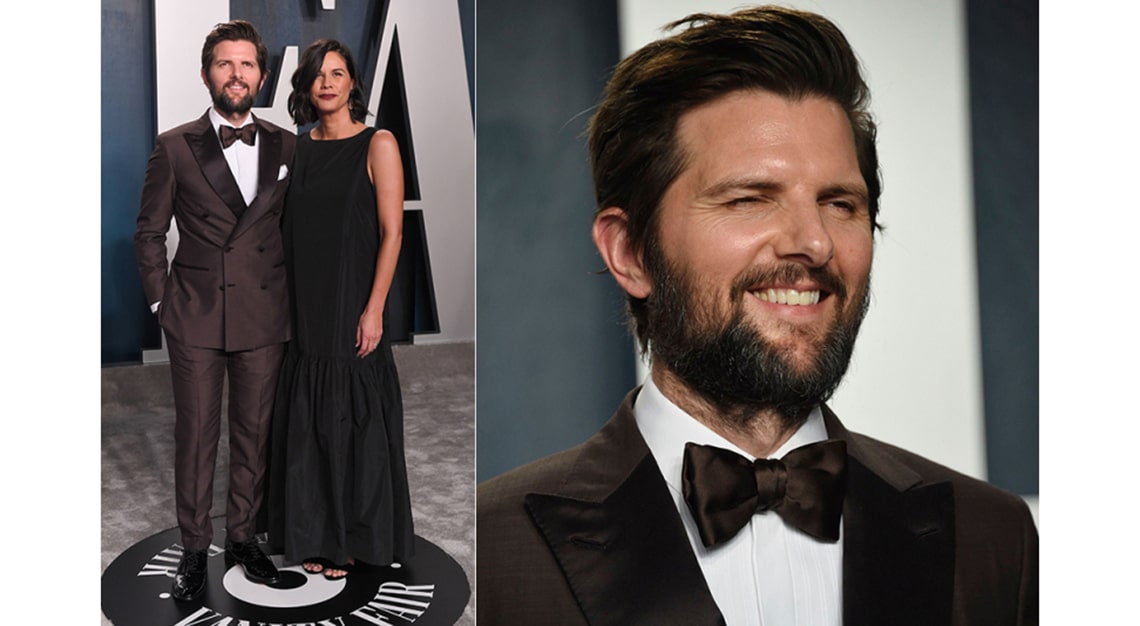 Adam Scott
The actor, and his stylist Ilaria Urbinati, chose a brown double-breasted tuxedo from Brioni. It's not the first time Scott has worn brown formalwear this year, and because of how well the colour highlights the components that make this look special (a hand-tied bow tie, trousers cut just right) we hope it won't be the last.
(Read: Watch him talk about Taylor Swift on Conan.)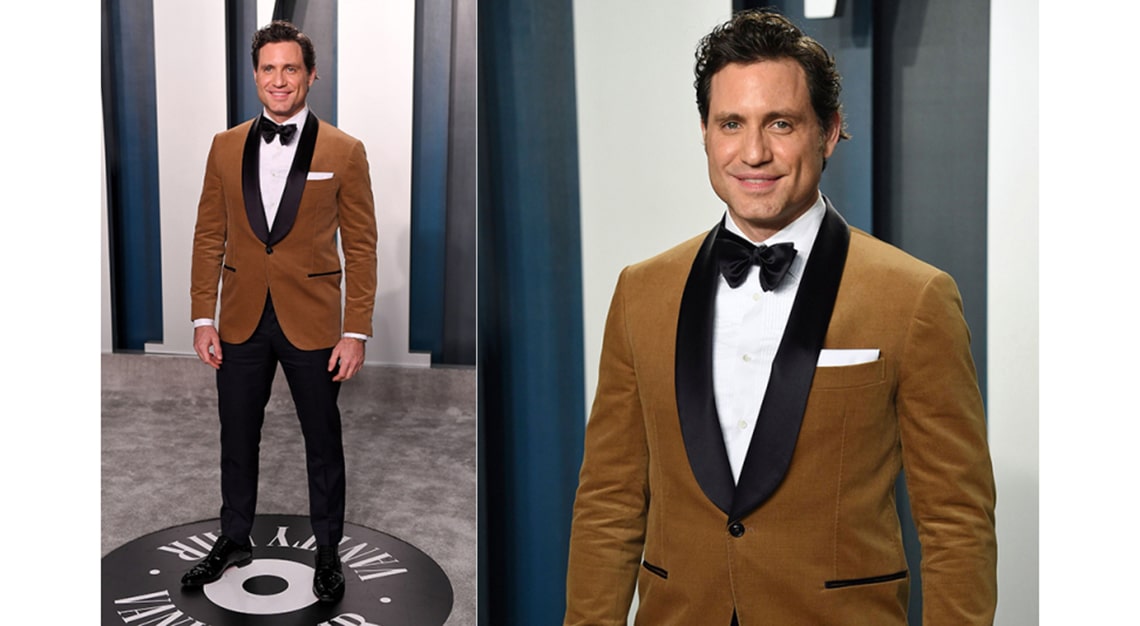 Edgar Ramirez
While the jacket is perhaps a touch short, we can't help but admire actor Edgar Ramirez opting for something outside the black-and-blue colour families.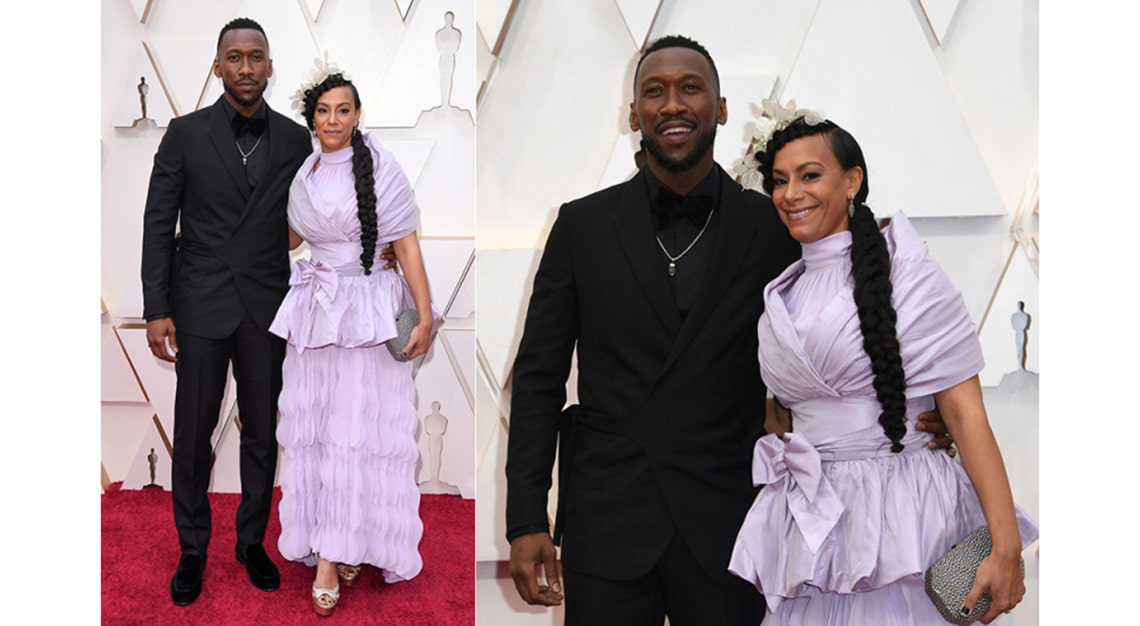 Mahershala Ali
There were a lot of guys on the red carpet who wore all-black everything – jacket, trousers, shirt, bow tie, the works. On a very cool person (like two-time Oscar winner Mahershala Ali) who's wearing a very cool suit (from Ermenegildo Zegna XXX), this still doesn't look as striking as sticking with a crisp white shirt. And when the tailoring is even more traditional, it can look funereal. Still, we have to give the guy props for attempting at something different.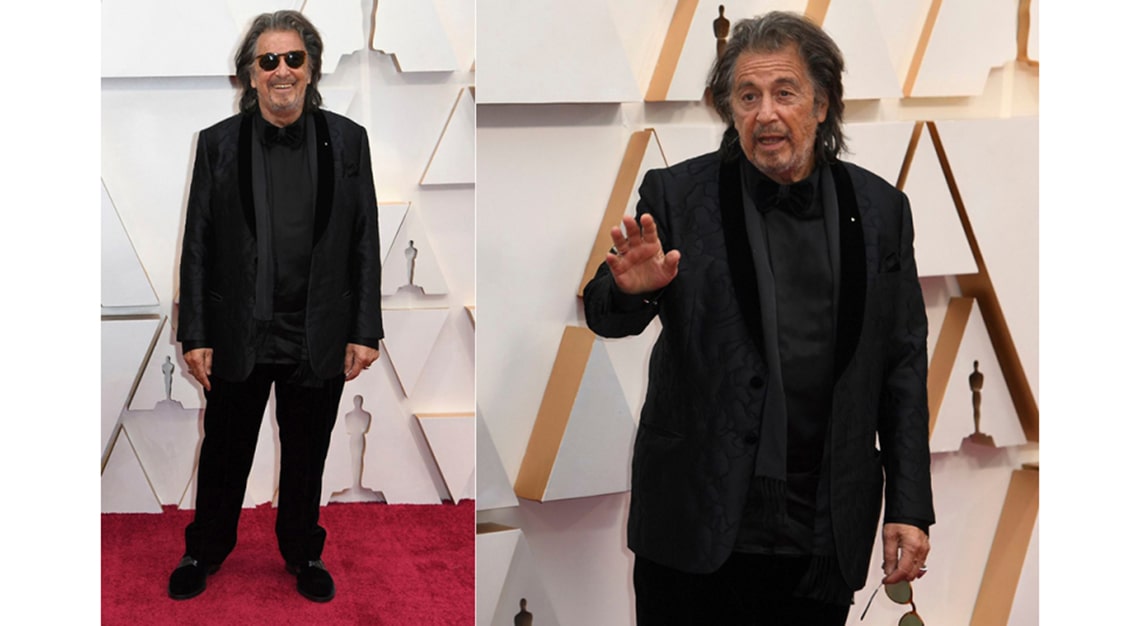 Al Pacino
What becomes a legend most? A suit that fits.