The new model is inspired by a pioneering race car in Porsche's history
Almost 40 years ago in 1984, a Porsche 953 won the arduous Paris-Dakar Rally, which took drivers on a long race across continents from Paris, France, to Dakar, Senegal. Autophiles and motorsports fans may know that the 953 was actually a 911 Carrera SC 3.2 4×4 that Porsche had tinkered with to make off-road worthy. The triumph spurred not just the development of the all-wheel drive in the 911, but also the 959 supercar, which the carmaker unveiled two years later
At the LA Auto Show last week, Porsche unveiled a tribute to the car that started it all: the new Porsche 911 Dakar, a limited-edition model with a production run of just 2,500.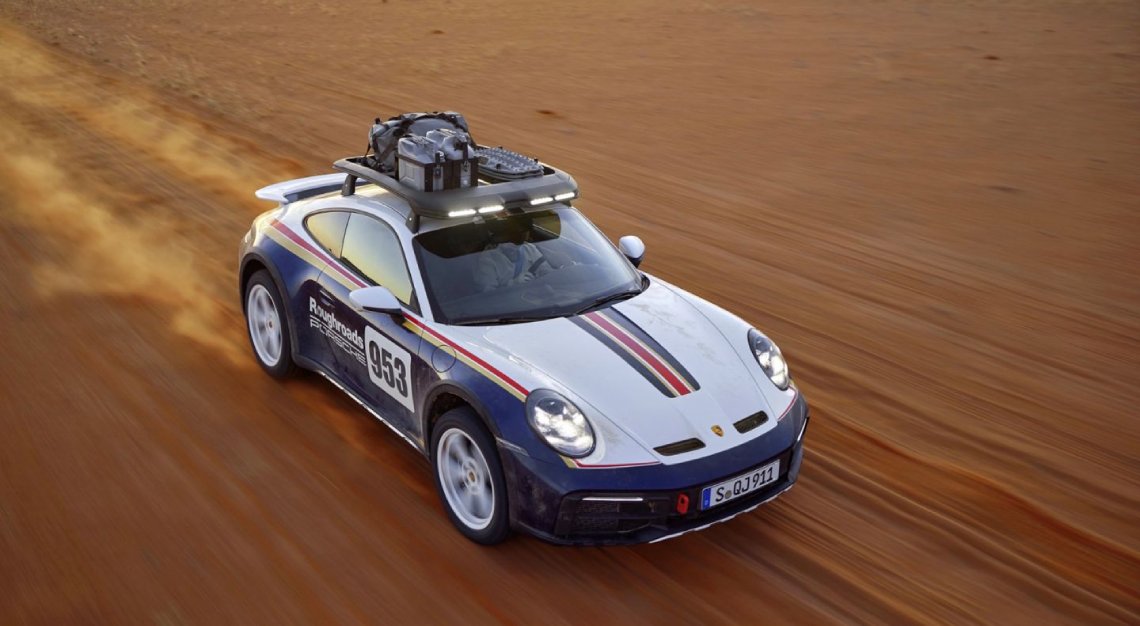 A distinguishing feature of the 911 Dakar is its ground clearance, which is 50mm higher than that of a 911 Carrera with sports suspension. The front and rear ends can even be lifted an additional 30mm with the standard lift system. With a ground clearance and ramp angle similar to SUVs, the car easily conquers ambitious off-road drives at speeds of up to 170km/hr. Go any higher, and the car will automatically lower itself back down to its normal clearance.
Keeping the 911 Dakar on the road (or off-road) are specially developed Pirelli Scorpion All Terrain Plus tyres. With nine-millimetre-deep thread patterns and two carcass plies on both the threads and the reinforced sidewalls, the tyres were designed to perform even on challenging terrains.
Powering the car is a three-litre biturbo six-cylinder engine giving about 473hp. The car is capable of hitting 100km/hr in 3.4 seconds, although the top speed is limited to 240km/hr due to the all-terrain tyres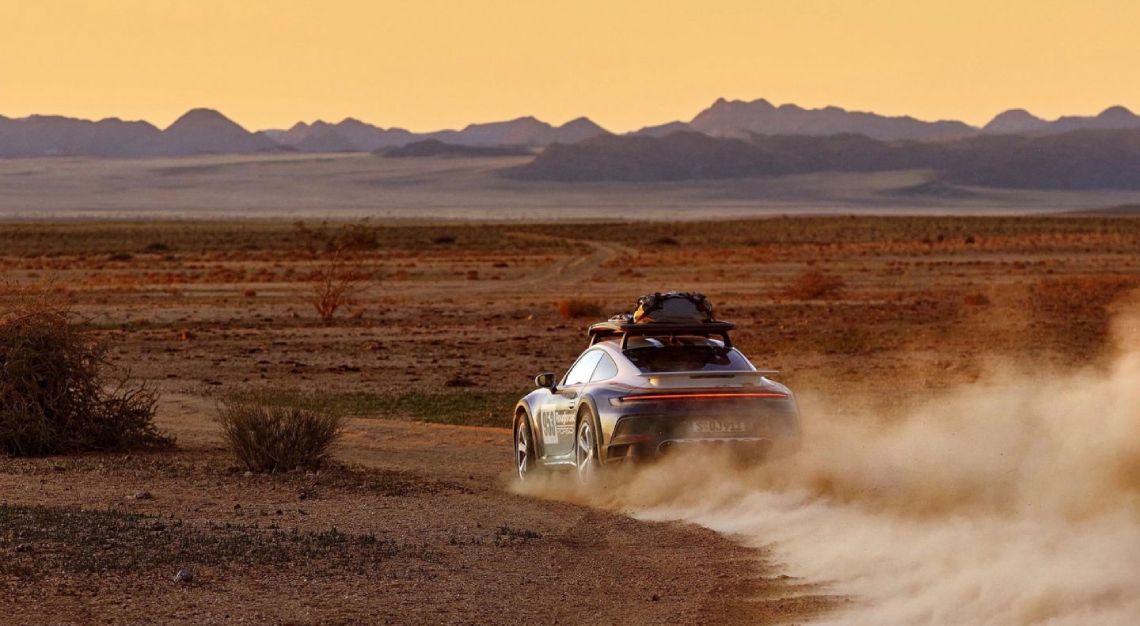 To achieve maximum off-road performance, drivers may choose to use the two new driving modes – Rallye and Offroad. The Rallye mode is a rear-focused all-wheel drive for loose uneven surfaces while the Offroad mode activates high clearance to achieve better traction on difficult terrain and sand. Complementing the driving modes is the new Rallye Launch Control, which makes acceleration on loose surfaces possible and allows wheel slippage of about 20 per cent. Further contributing to the car's speed is its light weight of just 1,605kg, thanks to the lightweight glass and a lightweight battery used.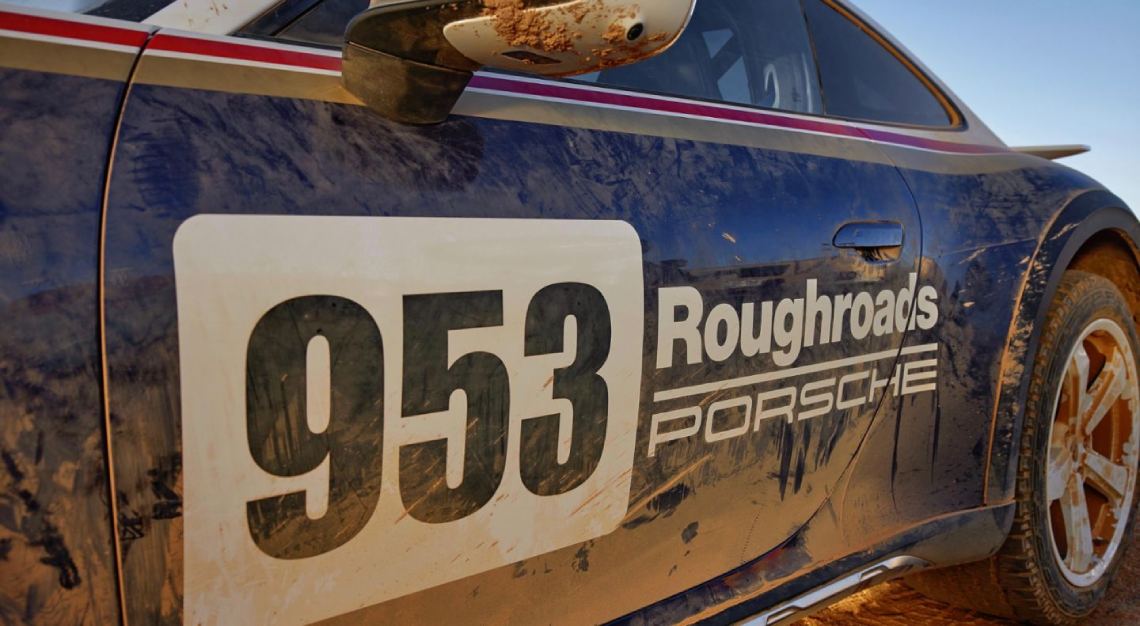 Not just a performer, the 911 Dakar is also quite the looker. The Rallye Design Package offers the option to get the car in a style that echoes the original 1984 Paris-Dakar winner with a two-tone paint finish in white and Gentian Blue Metallic, and rally stripes in red and gold. This is the first time Porsche has introduced bi-coloured paint combined with decorative foiling in a series production. Personalisation can be added in the form of an individual race number on the side of the vehicle – choose any number between 0 and 999. Accompanying the race number is the trademark lettering reading "Roughroads".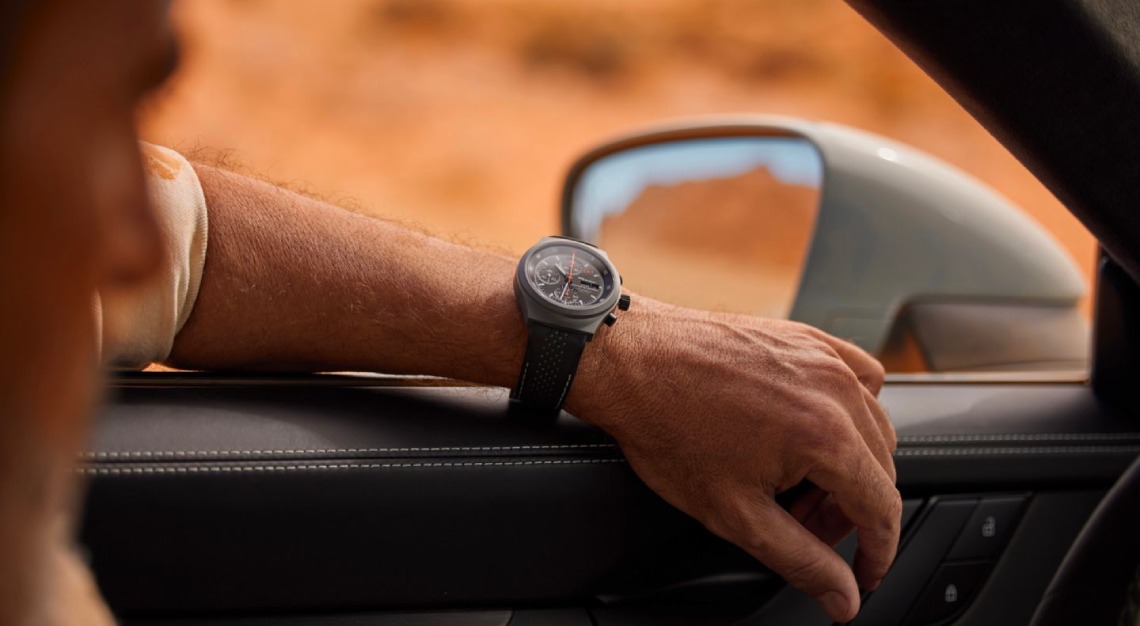 To complete your rallying kit, order the roof rack and a new Design Chronograph that matches the car. The former has a capacity of 42kg to accommodate rallying essentials such as fuel and water canisters, folding shovels and traction boards. The latter comes in two models: the Porsche Design Chronograph 1 – 911 Dakar and the Chronograph 1 – 911 Dakar Rallye Design Edition. Both feature light titanium carbide housing, an extremely scratch-resistant material.