The Range Rover Sport will be available in Singapore late during the fourth quarter of this year
Just because you can, doesn't mean you should, so the famous saying goes. Ah, but good judgement only really matters to average Joes. When you are an exceptional driver (as a stunt driver for the James Bond films surely is) behind the wheel of an exceptional vehicle, the usual rules of success—and risks of failure—simply do not apply
Land Rover recently launched its new Range Rover Sport with a daredevil publicity campaign that saw stunt driver Jessica Hawkins manoeuvre the vehicle in a precarious 17-kilometre journey in Iceland. After crossing a flooded riverbed, a narrow tunnel, and rocky terrain on a 40-degree slope, the drive culminated in the 294-metre long spillway of the Karahnjukar Dam, the biggest of its kind in the world. Here, Hawkins successfully drove against the current of a torrent of water flowing at 750 tonnes per minute. One wrong move, and she would have been swept away into a 90-metre drop to the valley floor below.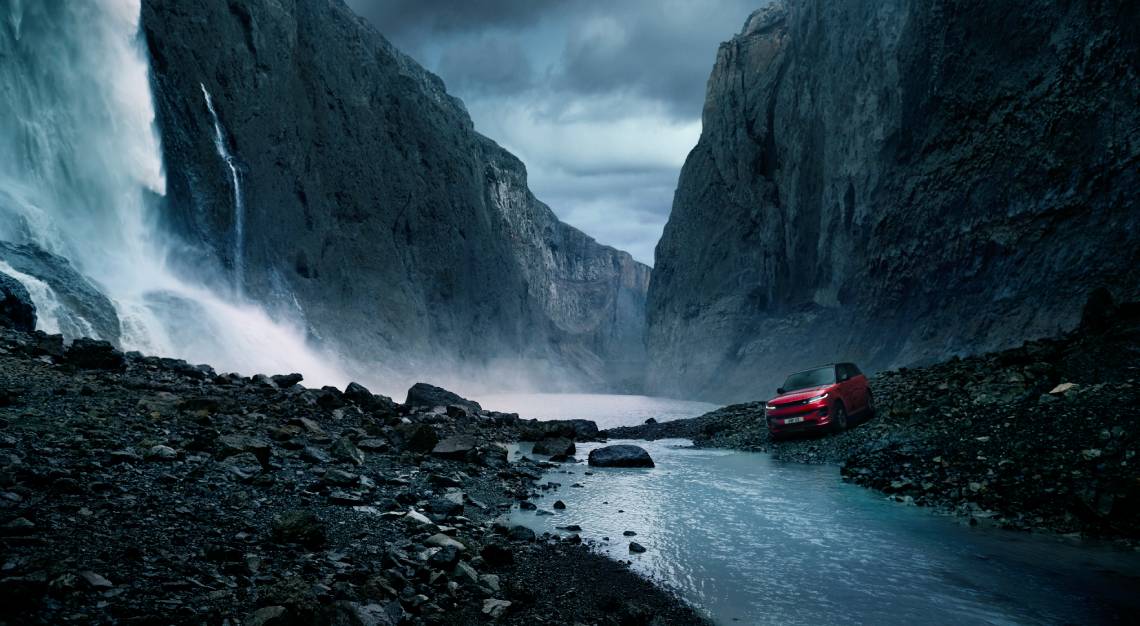 The new Range Rover Sport is the third generation of Land Rover's luxury performance SUV. The carmaker claims that it has the most advanced combination of chassis technologies ever fitted into a Land Rover, thanks to the firm's flexible Modular Longitudinal Architecture (MLA-Flex).
Two six-cylinder extended range Electric Hybrid plug-ins allow for an impressive electric driving range of up to 113km, while keeping CO2 emissions as low as 18g/km. When a little more power is desired, the new 530PS V8 Twin Turbo engine steps in to deliver a sports-car-worthy performance that allows the car to go from zero to 100km/h in as little as 4.5 seconds in the Dynamic Launch mode. Land Rover is planning to make pure-electric propulsion available in 2024 as part of its bigger electrification goal.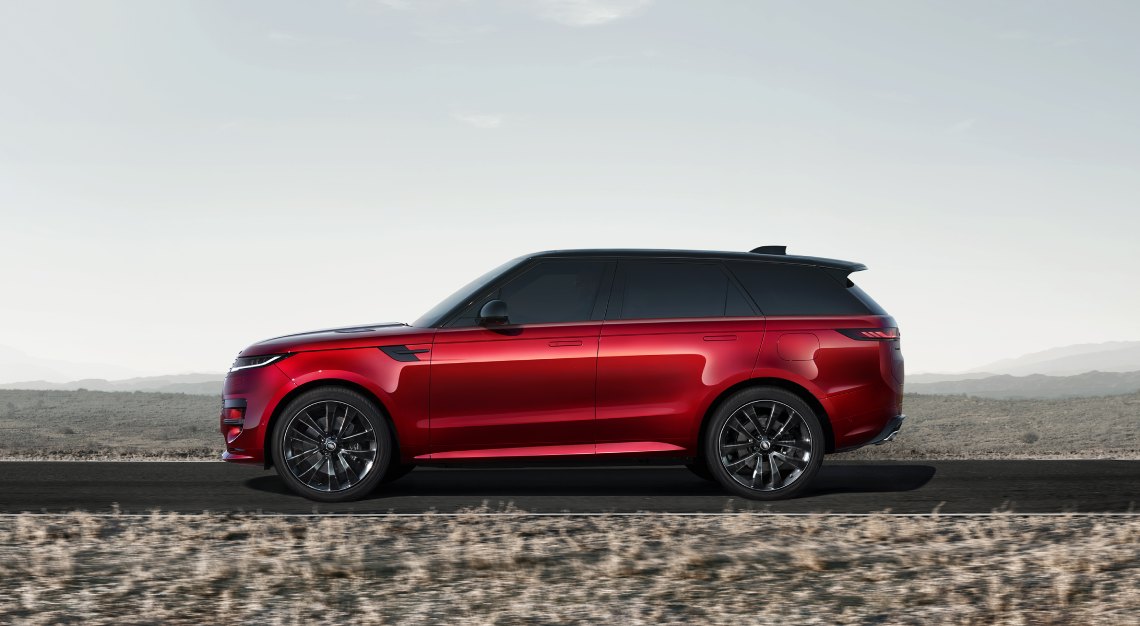 Hawkins' skilful handling of the car in Iceland was enhanced by the new Stormer Handling Pack, which combines four main features—the Dynamic Response Pro, all-wheel steering, an electronic active differential with torque vectoring by braking, and configurable programmes.
The Dynamic Response Pro is a 48-volt electronic active roll control system that can apply up to 1,400Nm of torque across each axle for a whole new level of body control, even when taking on corners. All-wheel steering provides unrivalled agility and manoeuvrability at low speeds, and superior stability at high speeds.
In a first, the Range Rover Sport boasts a switchable-volume air spring design, which Land Rover has named Dynamic Air Suspension. It's an intelligent system that automatically varies the pressure within the air bags to strike a balance between the comfort expected of a Range Rover and the dynamic handling expected of a Sport model. It also monitors the road ahead using eHorizon navigation data to prime the car for upcoming bends.
That's not all. The car debuts a second new driving aid feature: the off-road Cruise Control, which allows drivers to select one out of four comfort settings. The system then takes care of the rest, adjusting speed to adapt to ground conditions, so that the driver needs only to focus on the steering.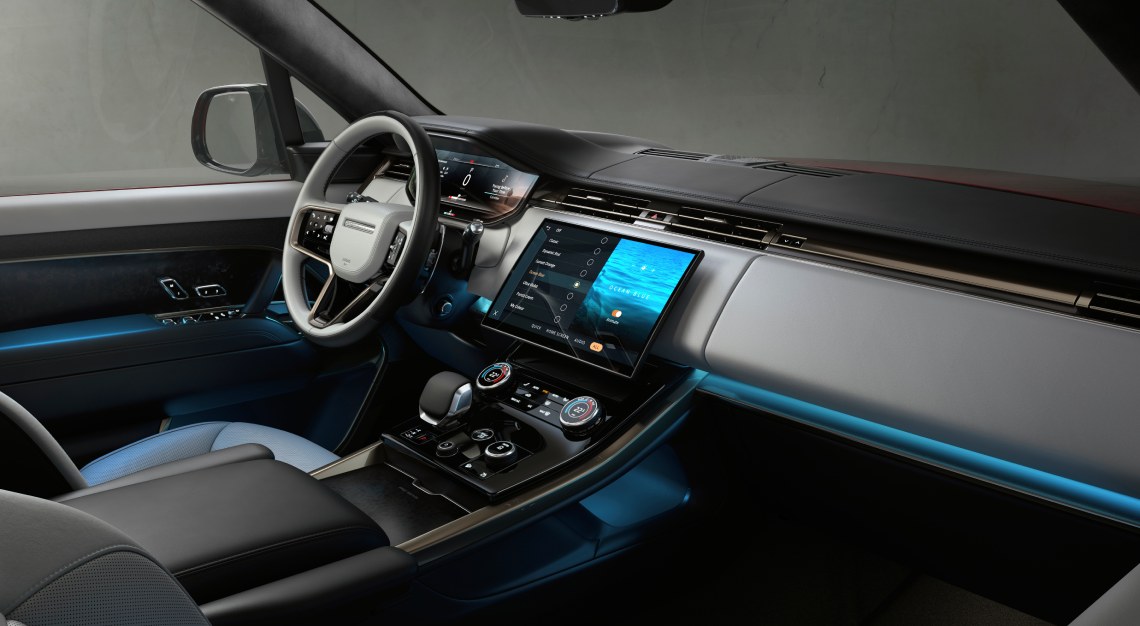 Now comes the fun part. The Meridian Signature Sound System is touted as being the most advanced audio system ever fitted into a Range Rover Sport. Up to 29 speakers and four headrest speakers create personal sound zones for the four main seats, while Active Noise Cancellation reduces the seepage of external sounds into the cabin to achieve the ultimate auditory pleasure in a car.
A high-resolution floating 13.1-inch haptic touchscreen sits at the centre of the dashboard. It's equipped with the award-winning Pivi Pro infotainment system that is capable of controlling everything, from the navigation, to media and vehicle settings. Over time, it learns its user's habits to personalise the in-car experience. There's no need to lift a finger to use the infotainment system; almost every feature can be activated by voice command, thanks to Amazon Alexa, which is embedded within Pivi Pro.
Keeping it all up-to-date is Software Over the Air (SOTA). It's a system that provides updates for 63 electronic modules within the car, ensuring that the Range Rover Sport remains relevant and up-to-date throughout its lifetime.
The Range Rover Sport will be available in Singapore late during the fourth quarter of this year at Wearnes, Land Rover's local retailer.