What's more stylish than a Porsche 911 on the road? A Porsche 911 with a matching travel trunk, of course
Finally, the Porsche 911 has a trunk that befits it. For its first collaboration of the year, Rimowa has sought out fellow German brand Porsche to create the ultimate stylish accessory for road trips, the Rimowa x Porsche Hand-Carry Case Pepita.
The limited-edition trunk, available in only 911 numbered pieces, is sized to fit perfectly into the boot of a 911 – although with its TSA-approved locks, it's also cleared for flying. Rimowa has stayed faithful to its signature grooved aluminium for the body, leaving only the details to hint at the case's unique pedigree.
The most telling giveaway is the Porsche crest proudly sitting front and centre. Four black leather straps, fashioned after traditional hood straps on classic cars, hug the sides of the case. The high-gloss finishing on parts such the handle and the Porsche crest is a subtle detail that will make only true 911 aficionados swoon – the first-generation 911 had a similar silver mirror trim.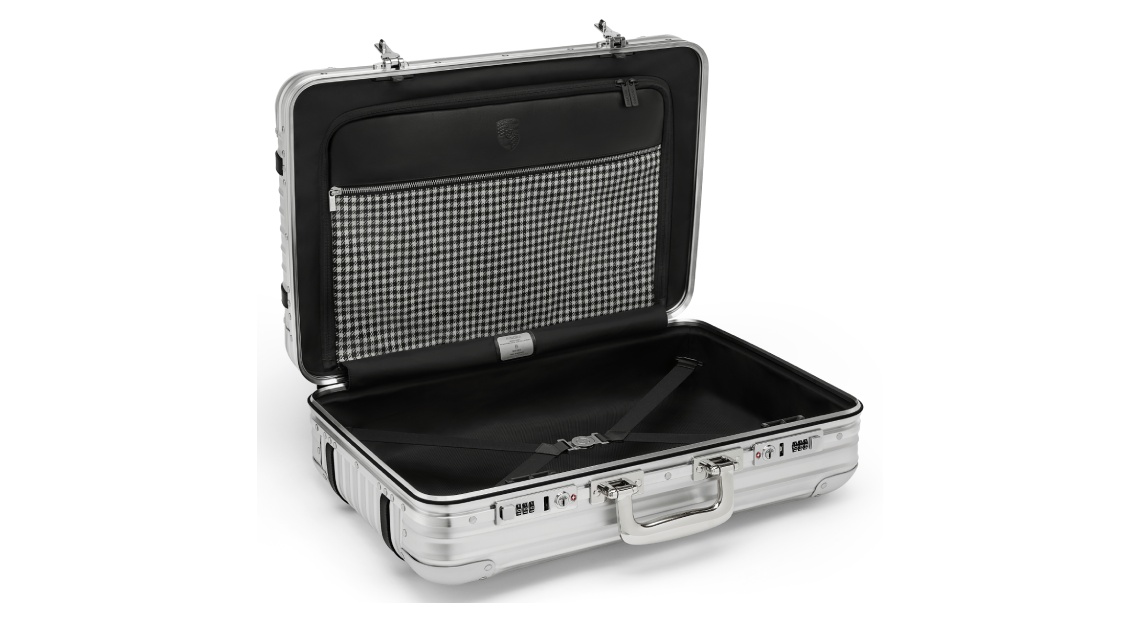 The 911-inspired design aesthetics continue in the interior, where the iconic Pepita fabric that was used for the seats of the 911 has been repurposed as a zipped u-pocket on one side of the case. On the other side is an x-strap, made to resemble a seat belt. Black leather accents, a Porsche crest, and a yellow usage instruction tag complete the look.
A three-piece retro Porsche Pepita sticker set, which can be purchased separately, offers personalisation options for the case. The Rimowa x Porsche Hand-Carry Case Pepita will be available 21 April 2022 onwards at selected Rimowa stores, at Porsche dealerships, and Porsche's online store.