In this year's Best of the Best, we continue to honour the brands and people who have continued to create covetable products, even in the midst of a global pandemic. Here, we have the Rolls-Royce Ghost, the best sedan in our books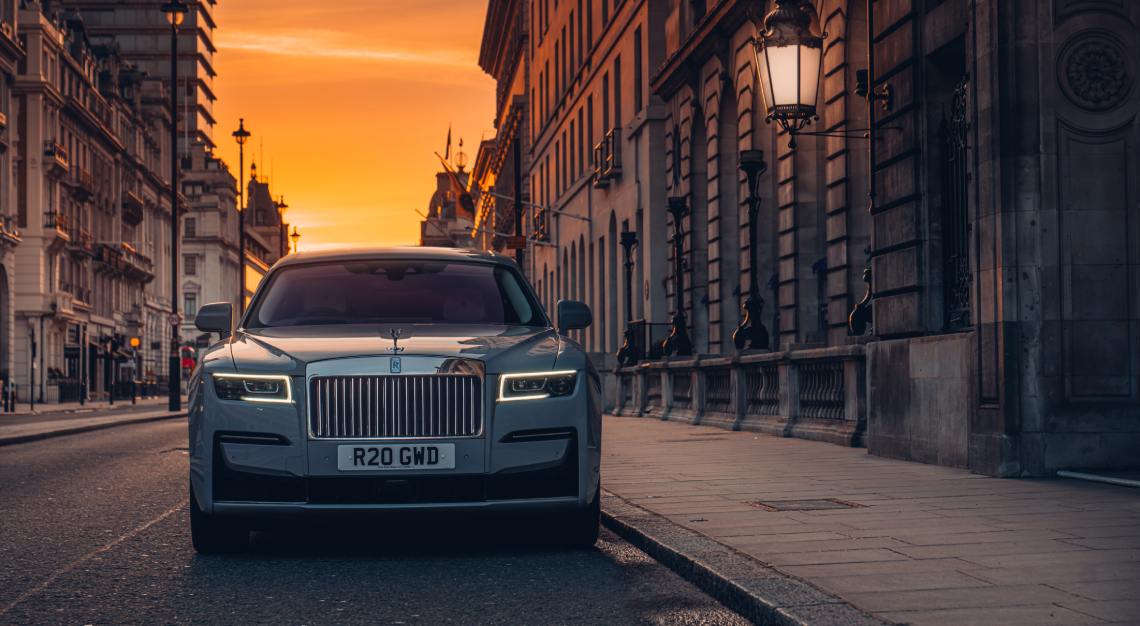 Henry Royce's decree to "take the best that exists and make it better" remains the fundamental marching order for the 117-year-old marque he co-founded with Charles Rolls. And nothing embodies that spirit more than the latest iteration of the automaker's most successful model, the Rolls-Royce Ghost, newly redesigned and re-engineered for this year.
The 2021 Ghost was developed with a pared-down approach the brand refers to as post-opulence, which translates to an exterior devoid of shut lines and a streamlined cabin. But despite the minimalist approach, the Ghost is still visually striking inside and out. One look at the stellar presentation on the passenger-side fascia, comprising six layers of illuminated panelling, as well as the headliner's shooting-star display, and it's obvious that extravagance remains a hallmark.
And so is the magic-carpet ride. With a 6.75-litre twin-turbo V12, this 563hp model is the first Ghost to be built on Rolls-Royce's aluminium-spaceframe platform. While that architecture provides greater rigidity, the 100kg of sound proofing, increased shock absorption (from the new Planar Suspension System's Upper Wishbone damper, a production- car first) and all-wheel steering, plus an eight-speed automatic transmission that uses satellite data to inform gear selection, leaves you with the quietest and most responsive Roller yet. Understandably, it's already our 2021 Robb Report Luxury Car of the Year, laurels on which perhaps even Mr Royce would have been tempted to rest.