The Ruark R410 combines exceptional audio quality, elegant design, and modern convenience into one remarkable package
Now that both style and substance are equal parts the standard in audio systems, the Ruark R410 Integrated Music System presents itself as a worthy contender. The powerful music system is a versatile and comprehensive audio solution that caters to the modern audiophile… who also happens to be a vinyl enthusiast, CD collector, or streaming aficionado. That variety of musical preferences accommodated into one sleek and compact unit.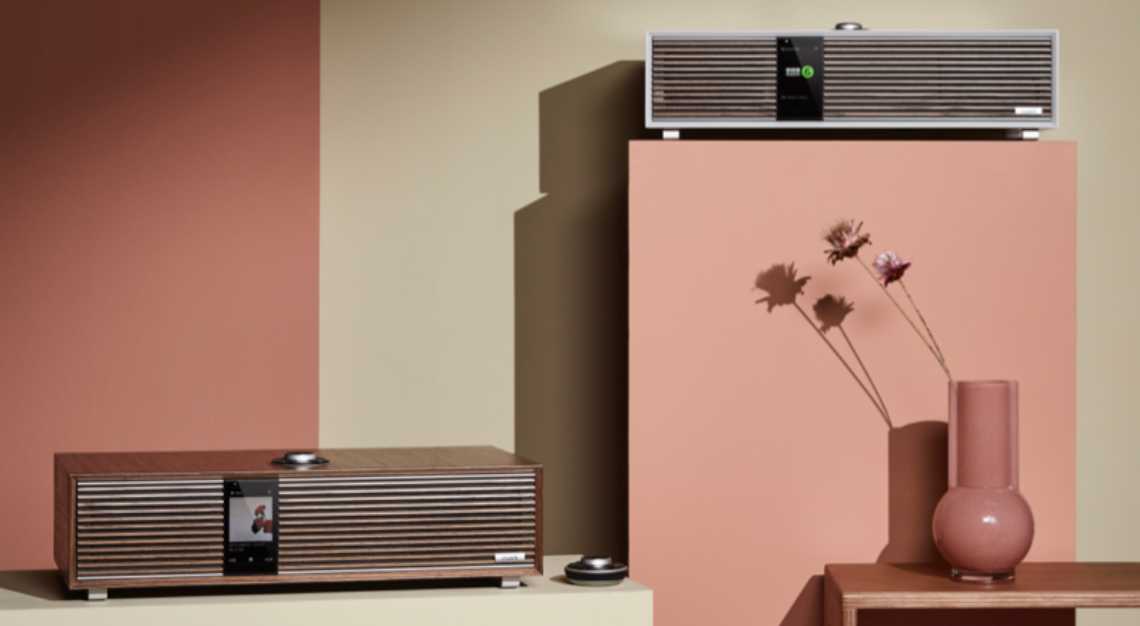 Ruark Audio is no stranger to exceptional sound quality. Equipped with a high-quality Class A-B amplifier, the system delivers rich, clear, and dynamic audio. Especially in the R410, the reflex enclosures have been painstakingly tuned to house new NS+ bass-mid units and combined with the tweeters from the brand's award-winning MR1 speakers.
In addition to traditional playback sources, the R410 is equipped with modern connectivity options. With in-built Apple AirPlay and Chromecast, direct app streaming and multi-room link-ups (an interoperability all future 100 Series models will incorporate) are just that easy. Bluetooth for wireless playback from smart devices are a given, but "mid modern" auxiliary inputs and USB ports expand the compatibility of audio sources. Altogether, effortlessly adapting to an evolving music library.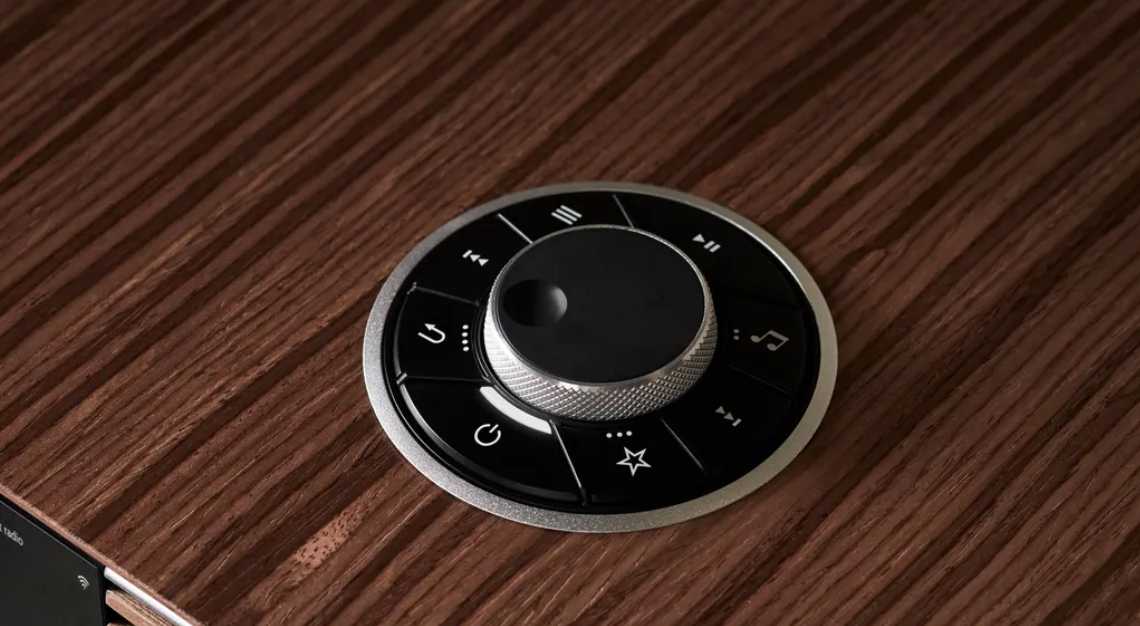 Yet, it's evidently the aesthetic that is one of the player's greater standouts. With a distinct take on seventies-inspired looks, the hand-crafted grille is in fact not slow-growing hardwood, but sustainable woods that are expertly spliced and recomposed. Stylish, with the added benefit of true ecological credentials.
We can't skip over the tactile RotoDial controller, amongst a slew of intuitive, user-friendly interfaces. Complete with a separate rechargeable remote for the convenience of toggling from the comfort of your seat. The all style, all substance construct is truly what makes the Ruark R410 not just a purchase, but an investment.