It's unlikely to ever make production, but the Vision-S is a glorious showcase of all the tech Sony has at its disposal coalescing in one object
It's been happening for a while now, but in case you missed it, a modern automobile is a technology platform. If you wanted to be reductionist about it, you could even call it a smartphone on wheels. Plus, with autonomous driving tech set to take centre stage in the coming decade, it's only going to get more 'techy'.
Which means it makes sense for carmakers to exhibit their wares at the annual Consumer Electronics Show (CES). But while carmakers have been making waves at CES for some time now, we've never yet seen a tech company making a car. Though if you think about it, it's probably only a matter of time until it happened.  
Until now, say hello to the Sony – yes really, that Sony – Vision-S. Let's get the obvious bits out of the way first — it's electric, it's autonomous and has a dashboard-spanning screen with two more in the back (and it looks like the lovechild of a Porsche Taycan and Tesla Model S), as if you'd expect anything different.
However, what the Vision-S does differently is that it integrates the vast array of tech available at the Big S' disposal like never before. And what better place to do it in than a car, the next big technology frontier?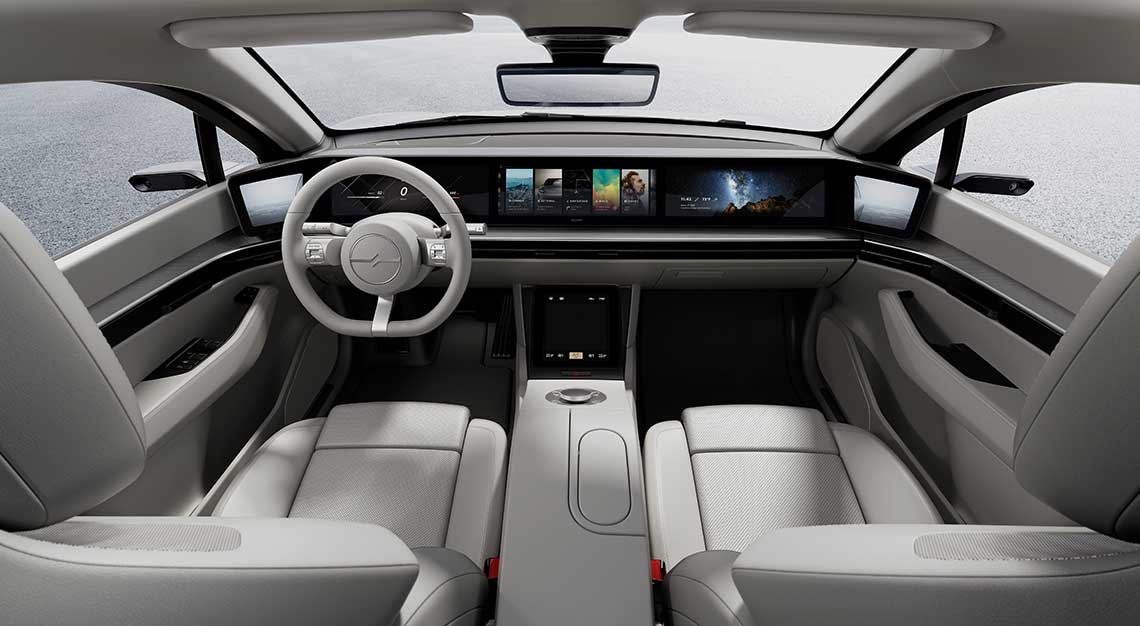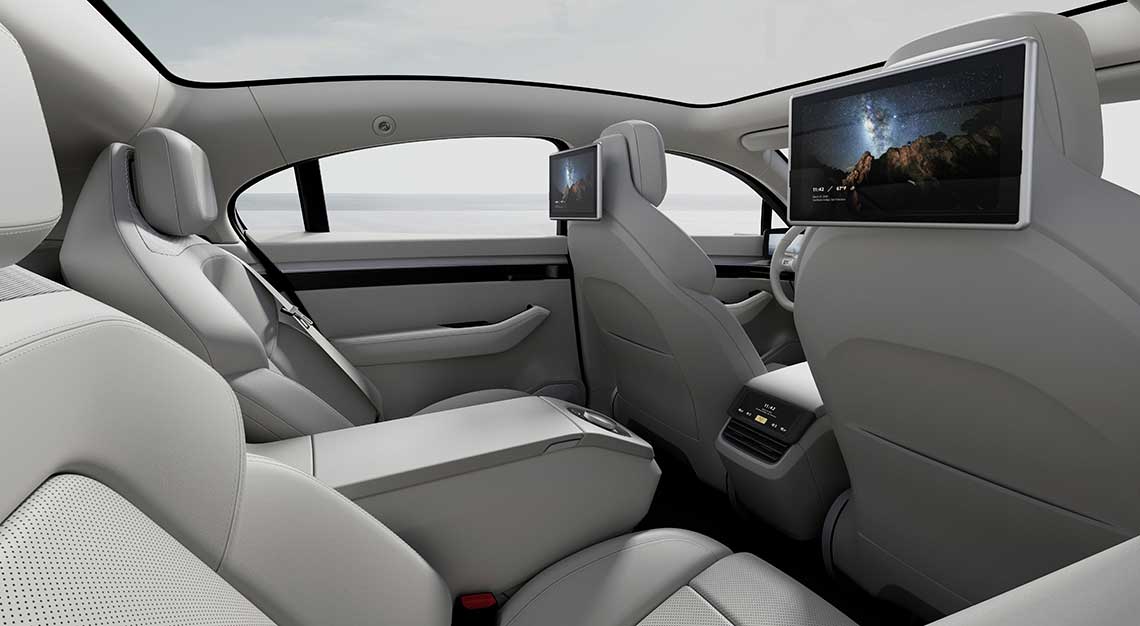 The Vision-S employs something Sony calls the 'Safety Cocoon', which uses the tech giant's camera and imaging hardware/software networked around the car to intelligently monitor its surroundings to prevent accidents. 
This takes the form of CMOS sensors (from its camera division), time-of-flight sensors (from its smartphone division) and solid state LIDAR to better equip the car for both an autonomous driving future and as an aid to human operators. 
In addition to all the above, the Sony concept also promises things like an infotainment operating system connected to the cloud, mobile telephony (we'd be surprised if there wasn't 5G anywhere in there) and an AI virtual assistant. It also goes without saying that audio is a big part of the Vision-S, with its '360 Reality Audio' system's immersive sound via speakers built into each seat. 
Now, while most of the tech that underpins the Vision-S is already available, or will be available in the very near future, and the company could just as easily approach an independent coachbuilder to make the Vision-S a reality, we don't think that's going to happen.
For that to happen, Sony would need to invest billions in a dealership network, after-sales service and parts supply. And if you think that's easy, just ask Elon Musk how difficult it has been to get production levels to where he would want it. 
No, we think the purpose of the Vision-S isn't for Sony to say "we can build a car", but more "we're talking among ourselves, we really are". For years now, the Japanese company has been accused of working in silos, with very little technology transfer between each of its many business divisions, even though there might be beneficial overlaps. 
The LCD technology used on its Bravia TVs could just as easily be employed on its Vaio laptops and Xperia phones, for instance. Or vice versa. 
Of course, Sony has changed greatly since those criticisms were levelled at it, and the Vision-S might just be the reinforcement of that vision. 
The PlayStation 5 is about to be launched this year, and with cloud-enabled gaming via 5G also on the way, the newest blockbuster Sony game might just be making its way to a rear seat entertainment screen near you very, very soon.