The new pop-up attraction at Gardens by the Bay, showcases the enduring romance of the eponymous train in unique and immersive ways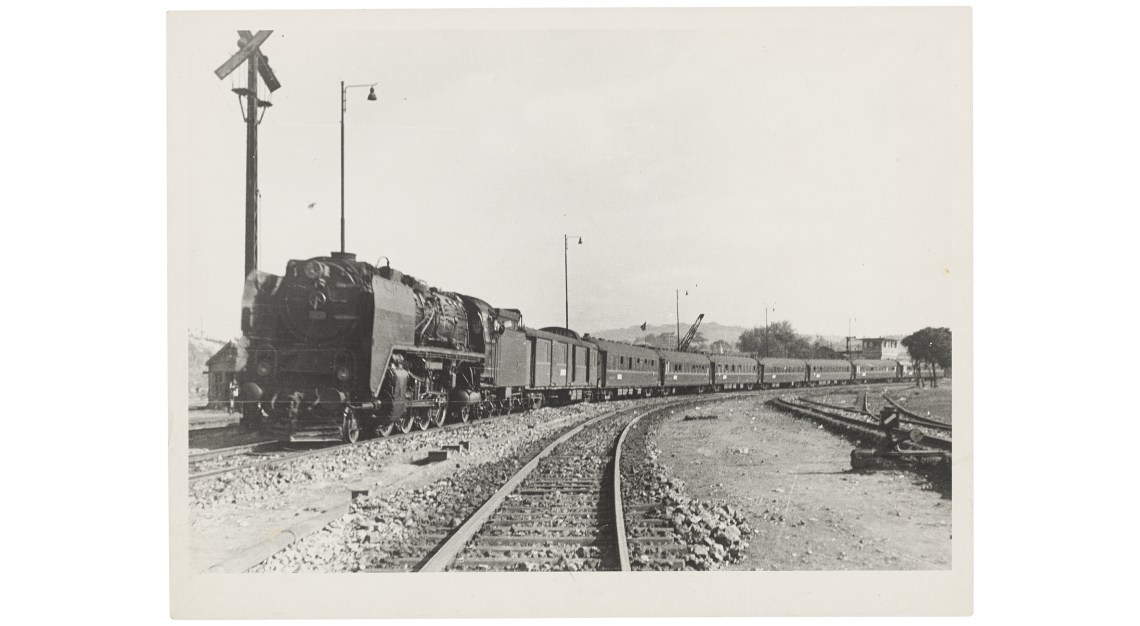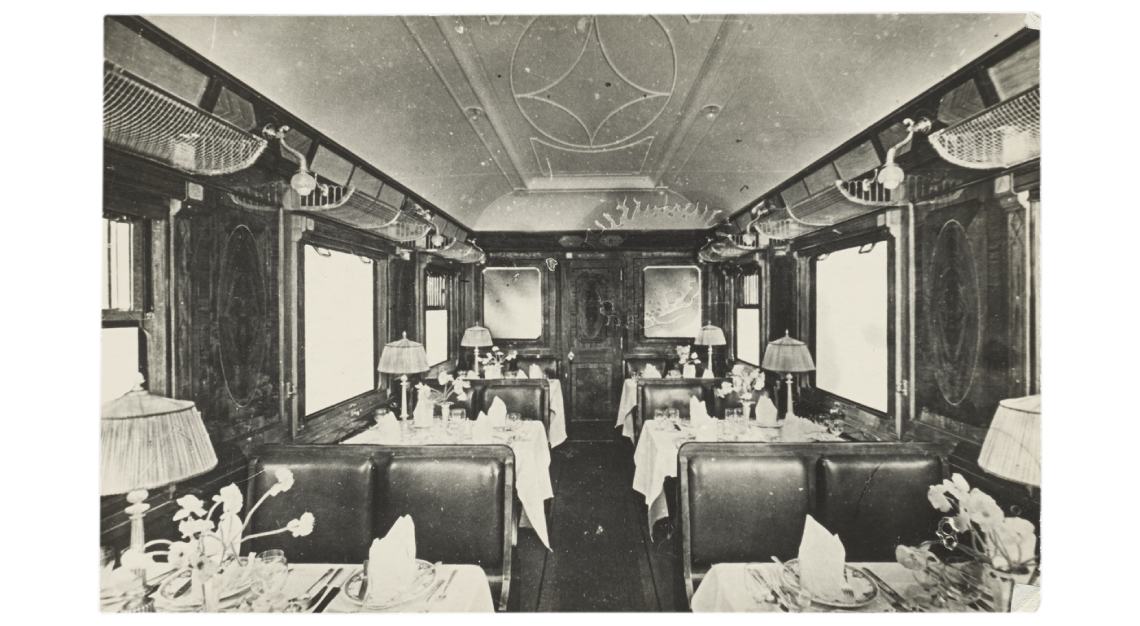 If you belonged to the elite, upper classes of Parisian society back in the days, chances are you'd have been part of the fortunate few to travel across Europe by train, straight from Paris to Istanbul in merely four days – all in the comfort and privacy of your own sleeping compartment, lulled by a rhythmic chugging and the gentle rumbling of wheels on winding tracks.
But this was no ordinary locomotive you'd have been riding on. Intended as an ultra-luxe, long-distance passenger train by Belgian businessman Georges Nagelmakers, the Orient Express – which operated over three quarters of a century, from 1883 to 1997 – was defined by an opulence fit for royalty; so much so that it remains a symbol of luxury travel and timeless refinement even till today. Yet more than being just another lavish mode of transport, its status as a pop culture icon has also been cemented by such notable films and novels, as Agatha Christie's Murder on the Orient Express, Ian Fleming's From Russia with Love and Graham Greene's Stamboul Train.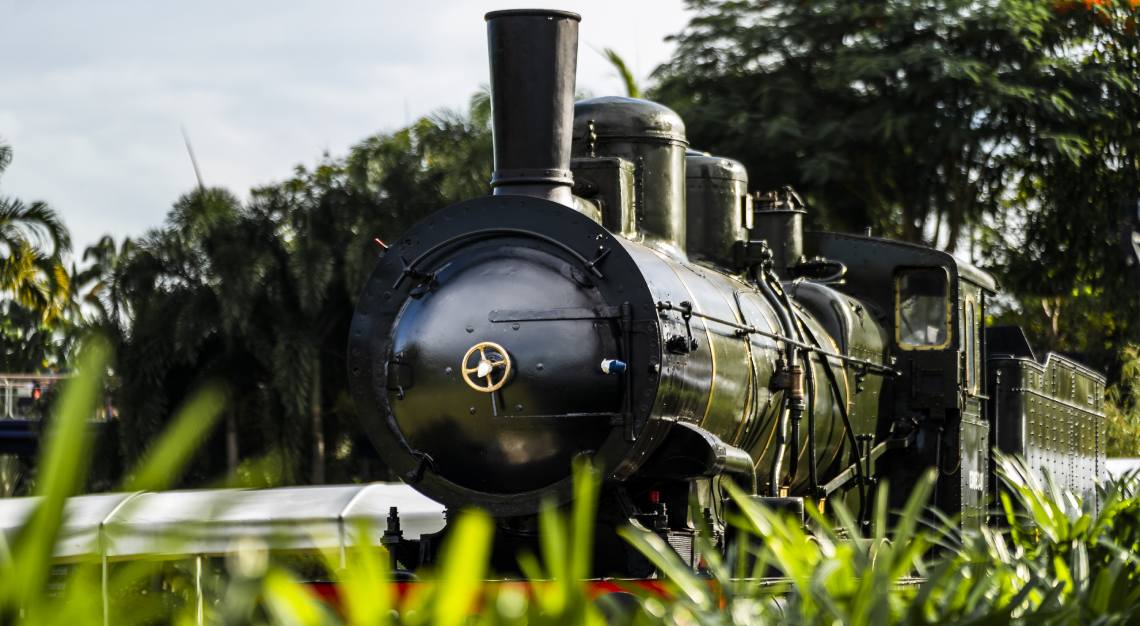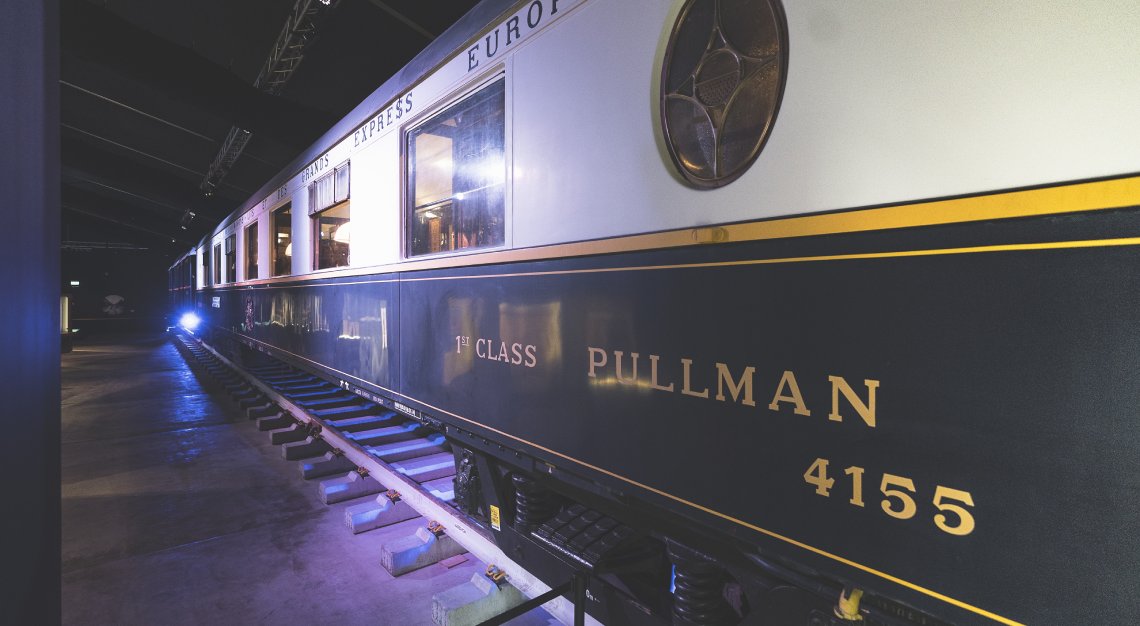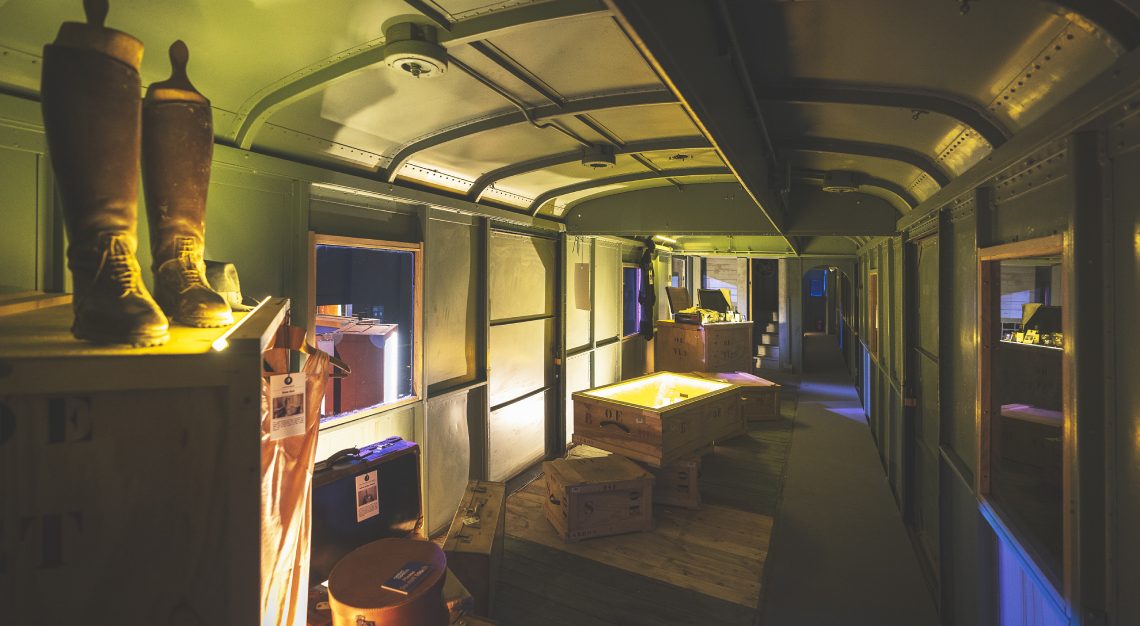 The historic train now makes an appearance (quite literally) in a new pop-up attraction, titled Once Upon A Time On The Orient Express, which takes place from now till 13 June 2021, and occupies a magnificent 2000-sqm exhibition space at Gardens by the Bay's West Lawn.
This marks the first-ever pop-up showcased outside of France, following an initial exhibition in Paris in 2014; and more significantly, the first time that the actual Orient Express carriages have been shipped overseas. These include two original carriages – a 1929 fourgon car used to store luggage and cargo; and a 1920 Pullman car with interiors by decorator René Prou, boasting exquisite Art Deco marquetry inlaid with pewter floral motifs – as well as the original locomotive engine built in France 158 years ago.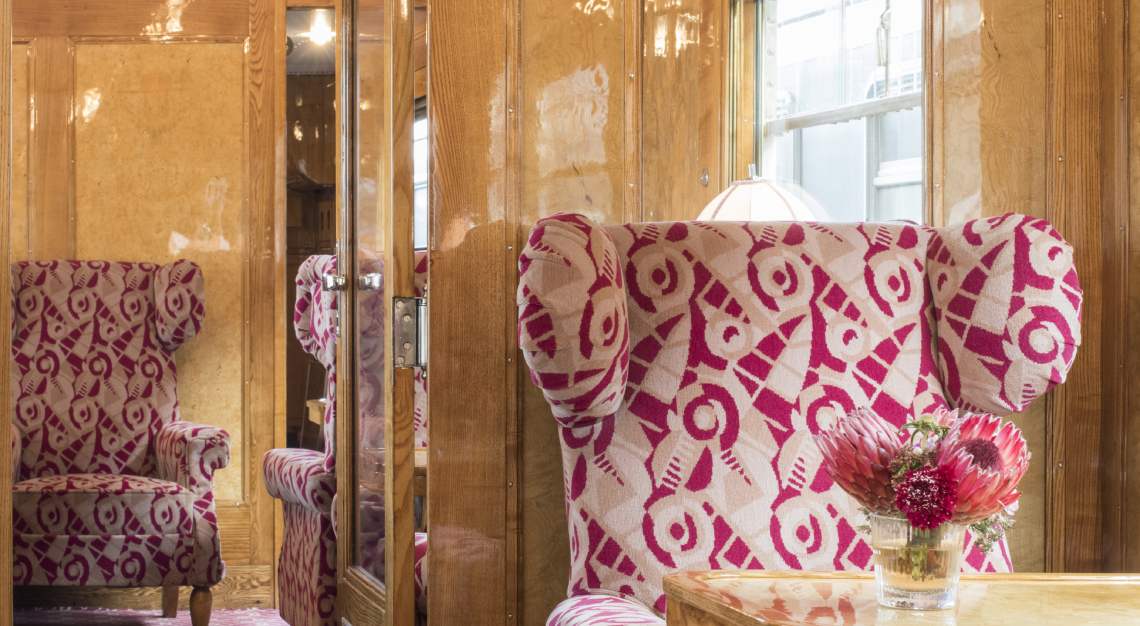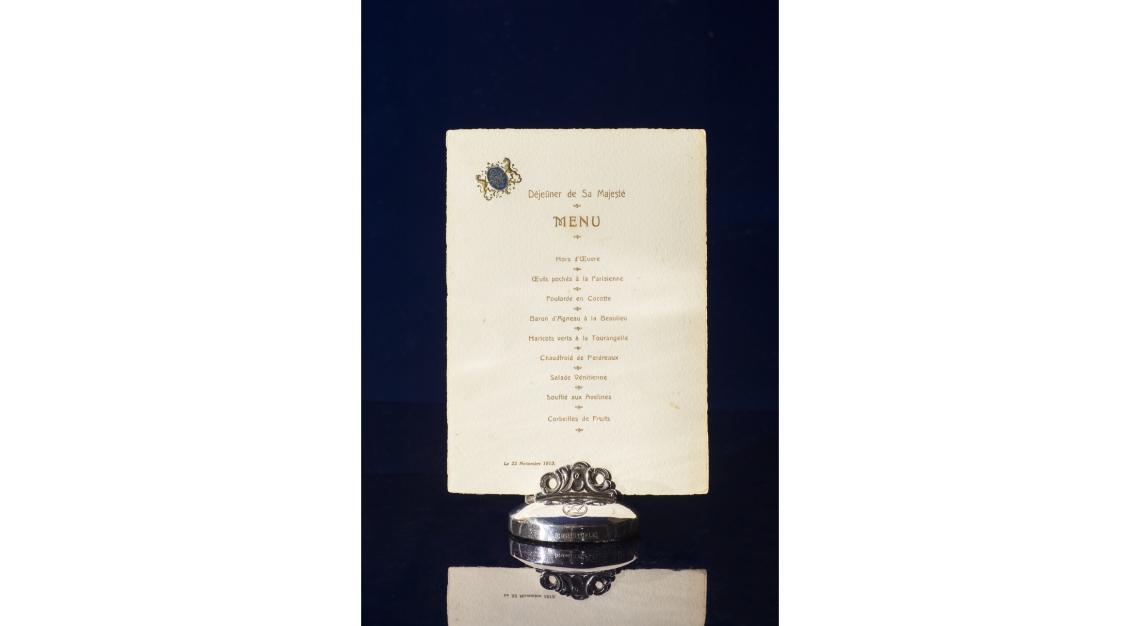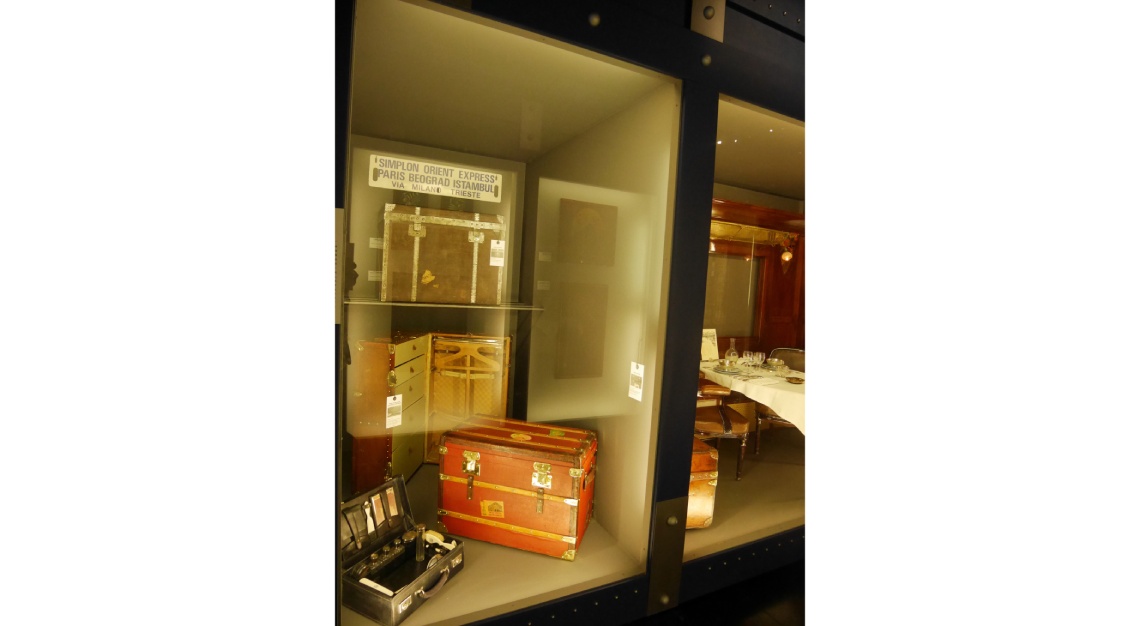 Also up on display are Cordoba embossed leather ceilings, exquisite stained glass windows, Gobelins tapestries, velvet curtains from Genoa, silverware and crystal fine glasses – essentially, all that amounted to the distinct sense of luxuriousness on board the Orient Express; along with over 300 curated artefacts and objets d'art, including archival documents, uniforms, photos, posters, furniture and even vintage Louis Vuitton monogram trunks, that reflect the train's rich heritage.
Other highlights include a pop-up restaurant onboard a replica Anatolia dining car, featuring a menu specially created by three-Michelin-starred chef Yannick Alléno; as well as a 40-seater café showcasing a variety of coffee blends derived from the many stops along the Orient Express route, like Venice and Istanbul.
Claude Mollard, curator and general commissioner of Once Upon A Time On The Orient Express, shares more about the challenges involved when staging a pop-up of this magnitude, and tells us what visitors can expect.
What is the cultural and historical significance of the Orient Express in relation to Asia?
Claude Mollard (CM): The Orient Express was the main [connection] between the East and the West during the 19th century. For the first time, people were able to travel through Europe without stopping at any borders. It allowed English travellers, soldiers, diplomats and more to go to India via Iraq, Iran and the port of Bassora, providing a direct link between Europe and Asia.
This marks the first time the pop-up is held outside of France. What were some of the challenges you faced?
CM: Designing and staging a pop-up like this meant collecting around 300 precious items and documents. We had to restore some of these artefacts to their former glory despite the first lockdown in France. The biggest challenge was to ship the locomotive built over 150 years ago, and the 1920 Pullman car which is listed as a historic monument. They weigh 250 tonnes in total and are some of the heaviest monuments in the world. A special building had to be built to house the pop-up due to the hot and humid climate in Singapore, and it's the first time such a big exhibition has taken place in an equatorial city.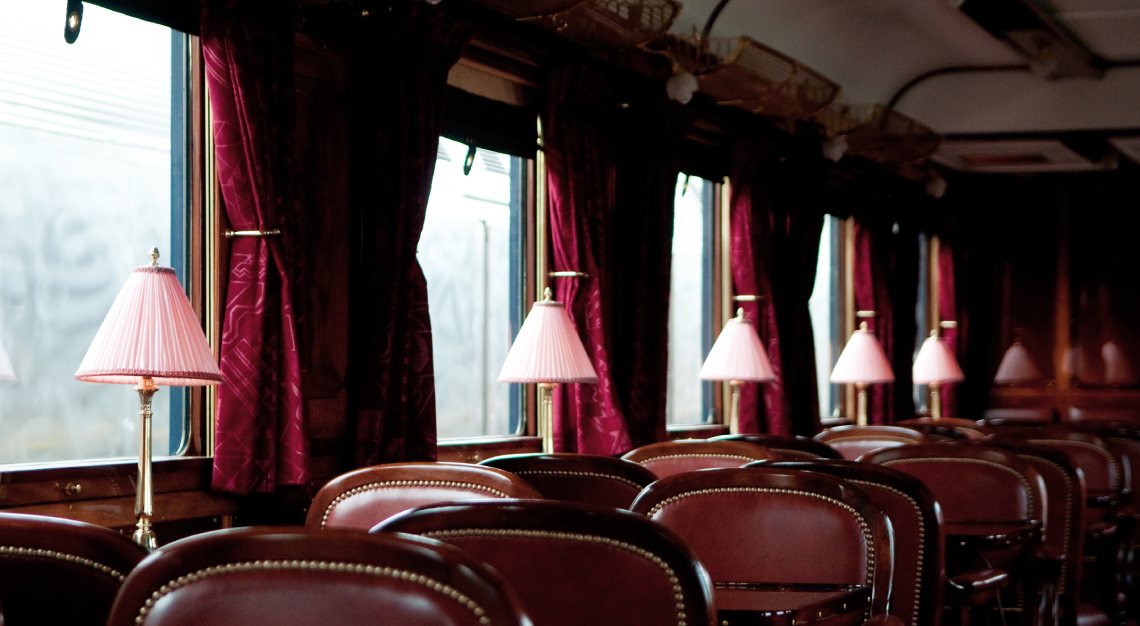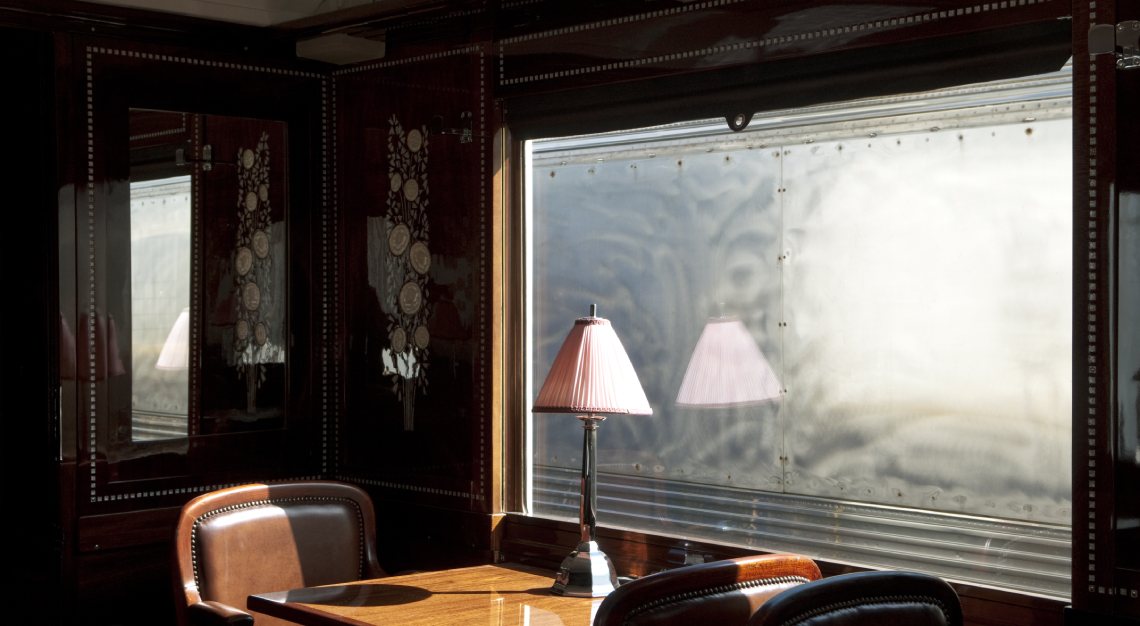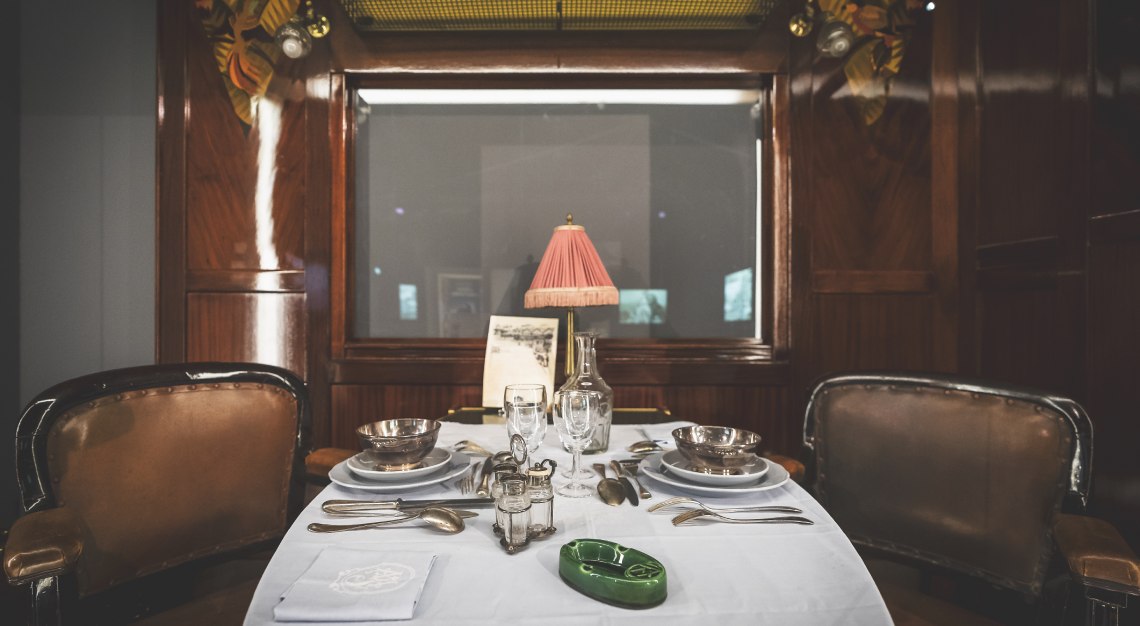 Why do you think people will be attracted to visit?
CM: Both the teams in Paris and Singapore designed the pop-up to be immersive and playful. Visitors are invited to play a role upon entering, [and explore] the relations and interactions that occurred over a century ago. At a time when the world is turning in on itself, I hope the experience will be as refreshing for Singaporeans as it was for us.
What can visitors expect?
CM: The scenography inside the pop-up gives visitors a realistic sense of what it would have been like if the train had come to a stop. Its occupants would have gotten off, leaving behind various miscellaneous items like the cards from an unfinished game, a glass of whisky, cigarettes still smoking in ashtrays… Visitors will discover life on the Orient Express in the '30s in a cinematic way, as if becoming the [actual travellers] who frequented this mythic train and were a part of its history.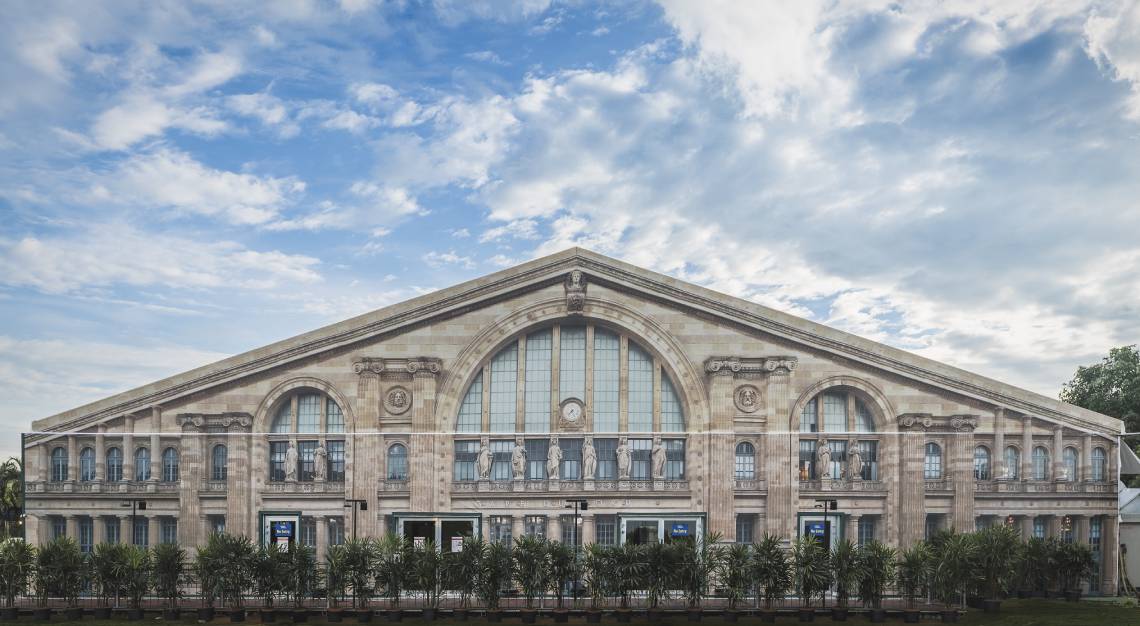 What will visitors be most impressed with?
CM: The key highlight of the pop-up is the recreation of the Gare du Nord (one of six mainline railway stations in France) – it is really impressive. As a visitor enters, he takes his ticket from the train's guichet and witnesses the engine and cars as if he were going to embark on a journey to Istanbul.
What's your favourite part of the pop-up?
CM: Unlike the [previous] exhibition in Paris – where the sleeping cars were placed outside of the museum – we had the excellent opportunity this time around to place the train within the [exhibition space], which serves as a kind of temporary museum, so visitors feel as though they are really in a station.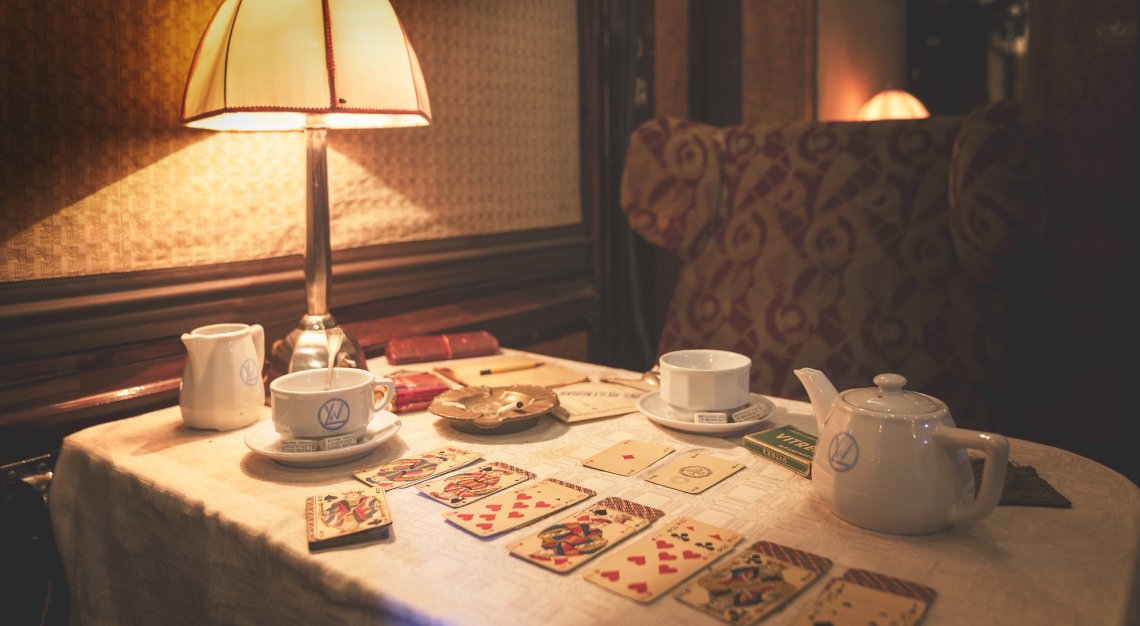 What are some of the artefacts showcased in the pop-up?
CM: The Orient Express was conceived by Georges Nagelmackers as a luxury train. That is why visitors will be able to view décor like René Prou marquetry, restaurant lamps, as well as the silverware used in the dining area. Then there are travel objects, such as the historic Louis Vuitton trunks and garment hangers; we even reconstituted the portable Remington typewriter that the author Graham Greene used on the train while writing Stamboul Train. Visitors will also see numerous film posters inspired by the Orient Express and many other objects related to the history and politics of that time.
How else will the Orient Express, as a brand, continue bringing its journeys to guests – even if they aren't able to travel just yet?
CM: In France today, the Orient Express (the company) rents sleeping cars for two to three days. Beyond France, exhibitions such as this one allow us to continue reinventing the Orient Express (the train) in the 21st-century.
Tickets to Once Upon A Time On The Orient Express are available on Sistic, priced at S$25 each. The pop-up will be around until 13 June 2021