The one-of-a-kind piece is expected to be delivered by the end of this year
Costing a staggering US$1.5 million (S$2.04 million), the Yvel COVID-19 Protective Mask is said to be the world's most expensive face mask in the world to date.
Interestingly, the businessman who placed the order had one extremely specific request. Which was to ensure that it would be "one of the most expensive in the world". What may seem like an overt display of wealth actually comes from the want to do good. In fact, Yvel reports that the billionaire is one of its most loyal customers, and ordered the mask as a way of financially supporting the jewellery house's employees.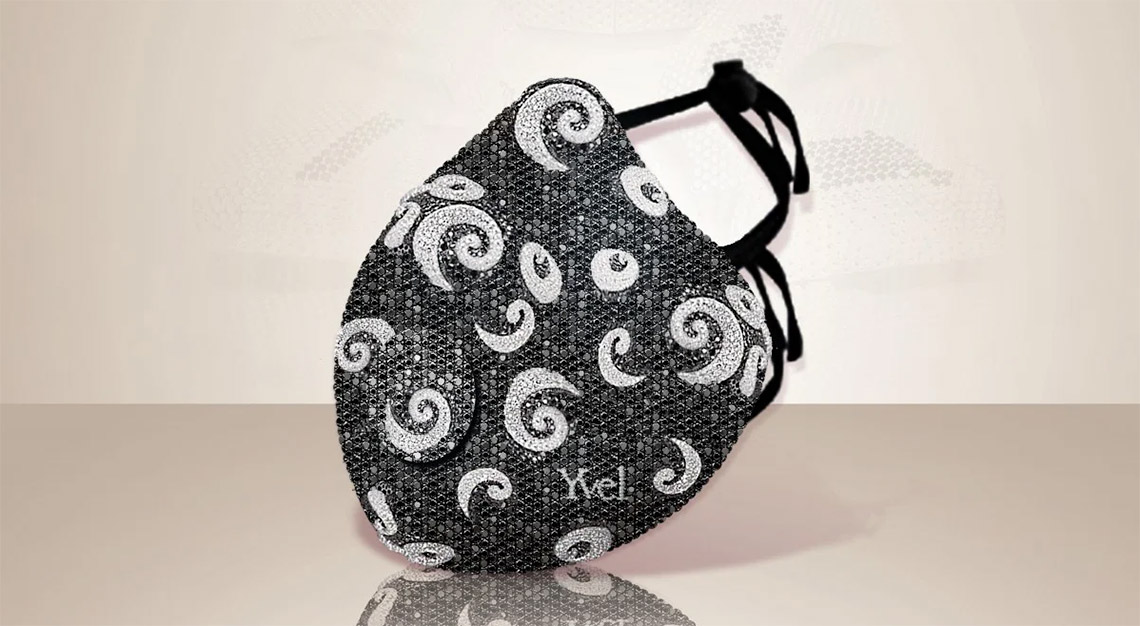 Of course, the challenge was "quite easy for us to overcome", said Yvel's co-founder and designer Isaac Levy. The company is no stranger to such custom projects, having designed custom pieces for numerous A-list celebrities.
Production is underway, and is expected to be delivered by the end of the year. A team of 25 jewellers and diamond setters has been selected to work on this, working in shifts to see to its completion. The mask features 250 grams of 18-carat white gold and will be embellished with more than 3,608 natural black and white diamonds that total 210 carats. 
Aesthetics aside, the mask will meet stringent health standards with the current pandemic in mind, including an N99 filter. In other words, the mask will filter out at least 99 per cent of airborne particles. It goes without saying that it'll be reusable, though how exactly it should be washed and disinfected remains to be known. But with the first vaccine expected in early 2021, it seems likely that the mask will see at least a few months of wear.