In our weekly series, we bring you the latest in luxury news around the world. This week's highlights: Baglietto's new superyacht, China's impact on the luxury market, and Monaco's cabinet of curiosities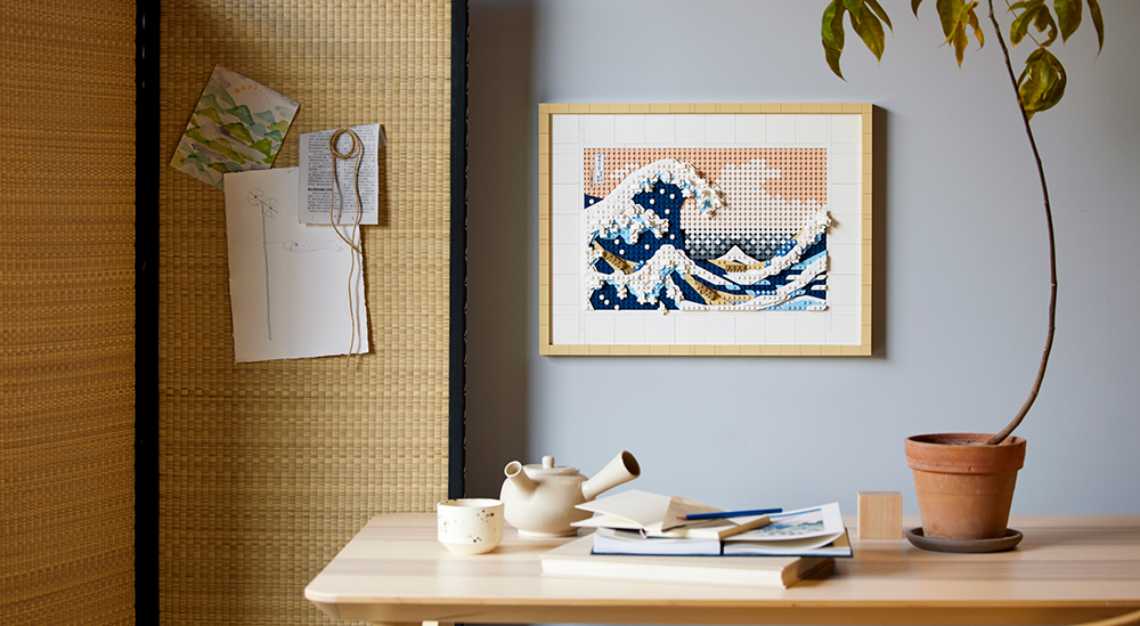 Recreate a US$1.6 million work of art with 1,810 pieces of Lego
Perhaps you're familiar with Japanese artist Katsushika Hokusai and his famed woodprint series, Thirty-Six Views of Mount Fuji (1830 to 1832). Its most celebrated piece, Under The Great Wave off Kanagawa (circa 1831), sold in 2021 for US$1.6 million at Christie's, and Lego is now gearing up to offer a brick version of the work that you can build and display in your home, too. Lego's The Great Wave building set includes 1,810 pieces that colourfully reimagine Hokusai's work as three-dimensional wall art. The artist's original creation is a woodblock print donning ink and subtle shades of beige, white and blue. Its toy doppelgänger turns up the vibrancy a notch with more saturated colours and its signature toy brick texture. Six canvas plates, two hanger elements, a brick separator and a decorative tile with Hokusai's signature make up the package. Once complete, the 20 x 15-inch result can be hung on a wall or set on a shelf next to your favourite books. Your first Toy Pointillist piece.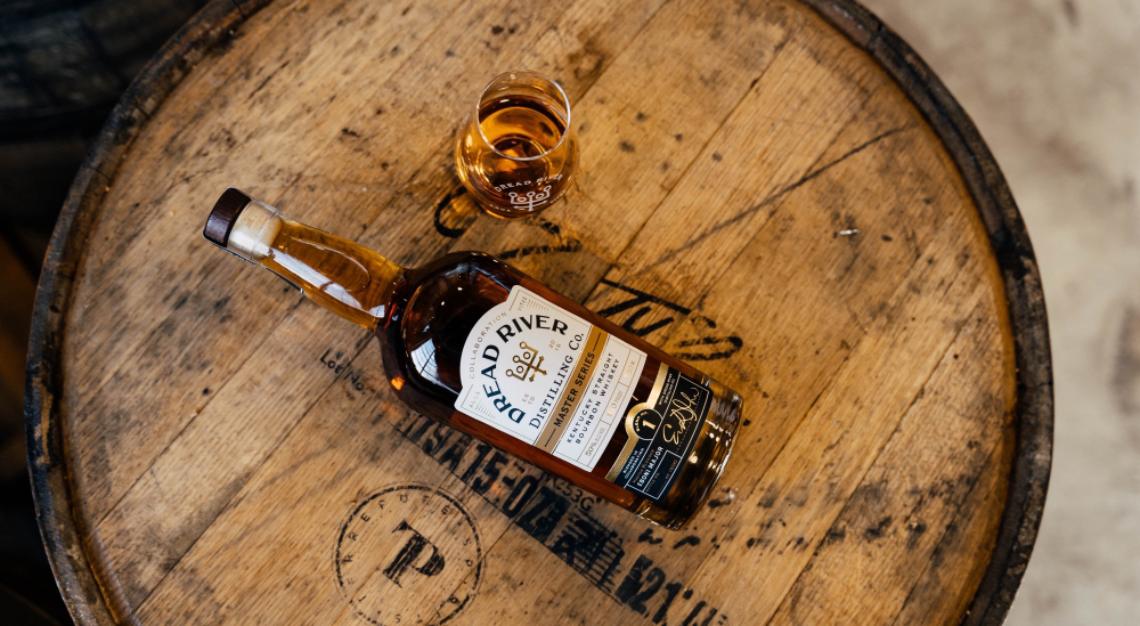 Bulleit's former Master Blender launches her own bourbon
Eboni Major, credited as being the first Black female whiskey blender, parted ways with Bulleit Bourbon shortly after the release of her excellent Blenders' Select expression. She has since launched her first post-Bulleit whiskey called the Dread River Master Series, as part of Dread River Distilling Co., a Birmingham, Alabama distillery that produces its own spirits, including rum, vodka, gin and a flagship bourbon. It's a relatively new operation, and Major brings a long background in food science and whiskey making to the distillery. The new Dread River Master Series is a blend of sourced Kentucky bourbon distilled in October 2017 and January 2019, bottled at 100 proof, and is available now to preorder for US$115 from the Dread River website.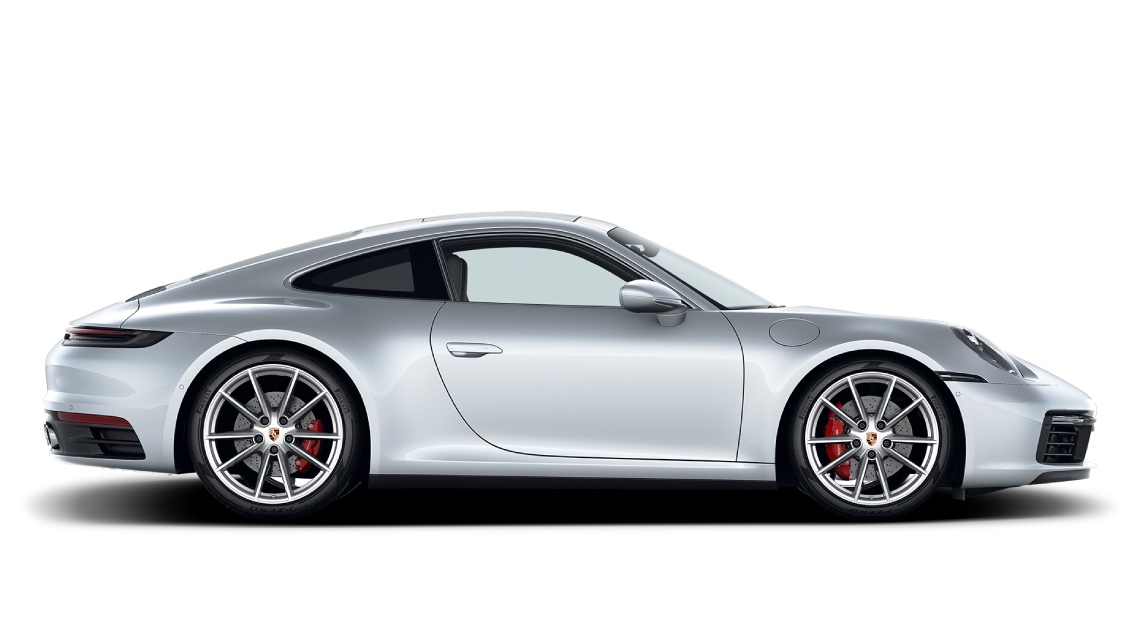 Explore the USA with the Porsche Drive App
Porsche, in an attempt to expand its already impressive market presence and draw a greater number of aspirational consumers, ventured into new territory when it launched Porsche Drive, a vehicle subscription and rental programme managed through a smartphone app. That was half a decade ago, and the service has grown exponentially as far as members and locations offered. Initially operating only in Atlanta, Porsche Drive is now available in 15 cities across the US, including Philadelphia, Houston, Nashville, and Los Angeles. The models currently accessible through the app are the Macan, the 718 Cayman and Boxster, the Cayenne, the all-electric Taycan, the Panamera and, of course, select 911 variants. As for the subscription platform's reach, more than 2,000 people have used it so far. Once approved, members can select a single-vehicle subscription that requires a commitment to the car for a choice of one month or three.
Pricing ranges from US$1,700 (for the Macan) to US$3,200 (for the 911) per month, while the multi-vehicle subscription is a flat fee of US$3,600 for the month activated. The cost also includes insurance coverage, roadside assistance and maintenance.
Baglietto's new 197-foot superyacht brings the outdoors inside
Baglietto Yachts has ended a banner year with the sale of its new 197-foot 60M flagship. The Italian builder previewed the Francesco Paszkowski Design for the press at the Monaco Yacht Show in September 2022. "This model has all the features the market is looking for today, but it also opens new horizons by implementing highly innovative, unprecedented onboard solutions," said Baglietto CEO Fabio Ermetto.
Scheduled to be delivered in 2026, the exterior combines a sharp, traditional-looking forefoot that tapers back into a sleek profile and open stern. There is a purposely seamless appearance to the exterior, designed to blend the interior and exterior. No overhangs, no rough edges. Just a smooth look with full access to the outdoors. Designer Paszkowski took the same integrative approach with the interior. The main social areas like the salon and dining area have floor-to-ceiling windows that open up completely, offering the owners an open superyacht. But at night, these same areas button down to create formal spaces.
The yacht has all the amenities one would expect from a 197-foot superyacht, including a 93sqm beach lounge with a pool, gym, and fold-down sides along the yacht. A staircase leads up to the next level to add another 93 square metres, providing a two-tier space for al fresco dining and socialising.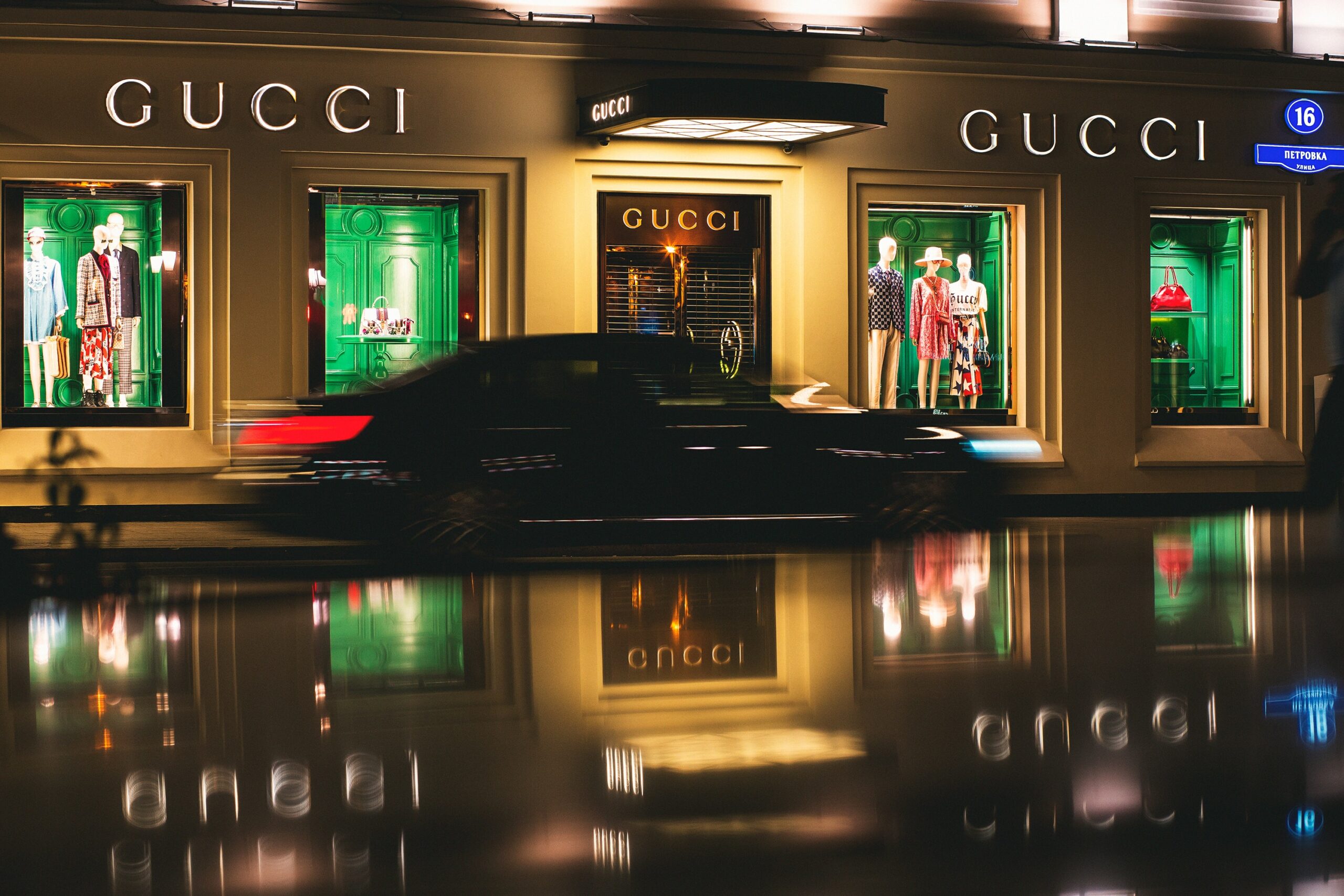 China's newly relaxed COVID-19 restrictions are causing luxury shares to rise
After China announced that it would no longer require incoming travellers to quarantine starting 8 January 2023, among other changes, shares in global luxury-goods groups rose, Business of Fashion reported. Shares in LVMH, the world's largest luxury group, were up 2.7 per cent, while shares in Richemont rose almost four per cent. These companies and other high-end retailers rely heavily on Chinese consumers, and the hope is that fewer restrictions will allow them to engage more fully in the industry.
Currently, China makes up 21 per cent of the world's luxury goods market, which totals US$372 billion. But the country is expected to become the top region for the industry by 2025, surpassing North American and Europe for the top spot. As China emerges from the lockdown, it's competing with the United States and Europe in the luxury market. The US economy is currently cooling off, thanks to high interest rates, while Europe is facing a major energy crisis, both of which give China a leg up as consumers return to stores. A recent McKinsey & Company report showed that while non-luxury fashion sales are expected to rise two to seven per cent next year, luxury sales are likely to increase nine to 14 percent. "China will likely remain a core market for fashion consumption in the long term, with significant untapped opportunities among a customer base whose sentiment for luxury brands in particular is holding strong," the report noted.
A real-life palace in the Spanish Balearic Islands is seeking its next owner
Dating back to 1960, the palatial pad is located in Mallorca's capital city of Palma—and it stands out for good reason. Nestled within the upscale Son Armadams district and built on half an acre of land, the sprawling estate spans five floors and has nine bedrooms and six bathrooms scattered throughout. In the decades since it was originally built, it's been thoughtfully restored to reflect its original grandeur and character. Plus, a number of terraces offer up some of the most eye-catching views in the area, from the sparkling Mediterranean Sea to a 14th-century hilltop fortress known as Bellver Castle or Castell de Bellver.
It is one of the last remaining palaces in Palma, it's asking for €10.7 million. Inside the 1,022sqm residence is a rare combination of history and modernity. Inside, you'll find soaring vaulted ceilings, ornate mouldings, wooden shutters and plaster arches that celebrate peak palace living. Meanwhile, the abode has been brought into the 21st century with a two-car garage, in addition to six extra parking spaces, a large swimming pool and spa and wine cellar. There's also an automatic irrigation system, central heating, air conditioning and a fireplace. The rest of the spread comprises two living rooms, two dining rooms, a kitchen and a library. In terms of the bedrooms, two of them have been outfitted as suites and come with private outdoor space. There's potential for a guest house, too, though it's admittedly in need of a little TLC. Elsewhere, a majestic garden is overflowing with native flowers, palm and fruit trees.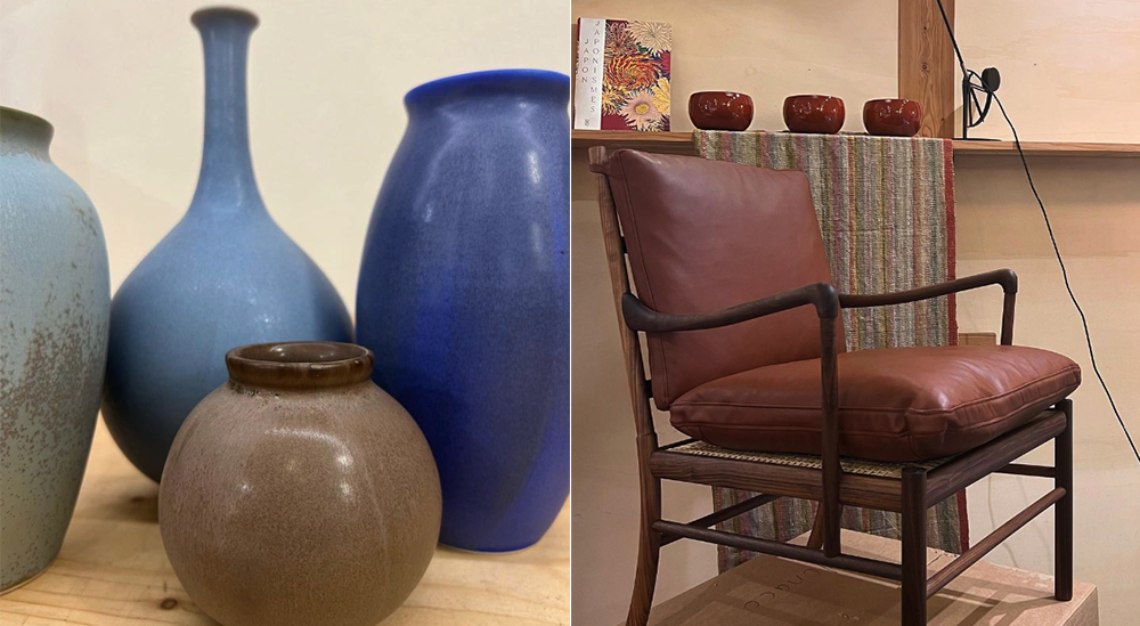 Inside Monaco's cabinet of curiosities
Monaco is a jet-set hub whatever time of year, as its glittery appeal draws visitors, and their yachts, to moor in Port Hercule. Yet just a few minutes' walk away from that marina is a global gathering of an entirely different kind, a shop that brings together the best in the world more successfully than any big-name boutique: Pierre. It's nondescript from the outside, just another lookalike store along rue Grimaldi, that workday strip set back from the seafront full of useful but unremarkable retail.
Step inside, and Pierre is a treasure trove. Previously Monaco's foremost antiques dealership, it is now a concept store with soul, a stark contrast to the sleek, somewhat soulless boutiques so commonplace in Monaco. It comes stocked high with interesting, unexpected luxury goods from across the world, including dishes by Belgium-based Serax, jaunty designs produced in collaboration with chef Yotam Ottologengi; rattan chairs by Parisian brand Maison Drucker; and even timepieces by French watchmaker LIP.