Private spa facilities and stunning urban panoramas are just two of the boxes these charming London boltholes tick
There is no end to the accolades heaped upon London. One of the most famous cities in the world, it is home to countless Michelin-starred restaurants – including the eponymous Gordon Ramsay restaurant and Alain Ducasse at The Dorchester – has a vibrant arts and cultural scene where one can catch world-renowned shows and operas, and an exciting catalogue of iconic museums and landmarks. It is no surprise then, that London's list of luxury accommodations is equally impressive. The Telegraph has come up with a list of the top 10, and we've narrowed it to just five. From Claridge's to The Lanesborough Hotel, here are the best suites to be found in the capital of the United Kingdom.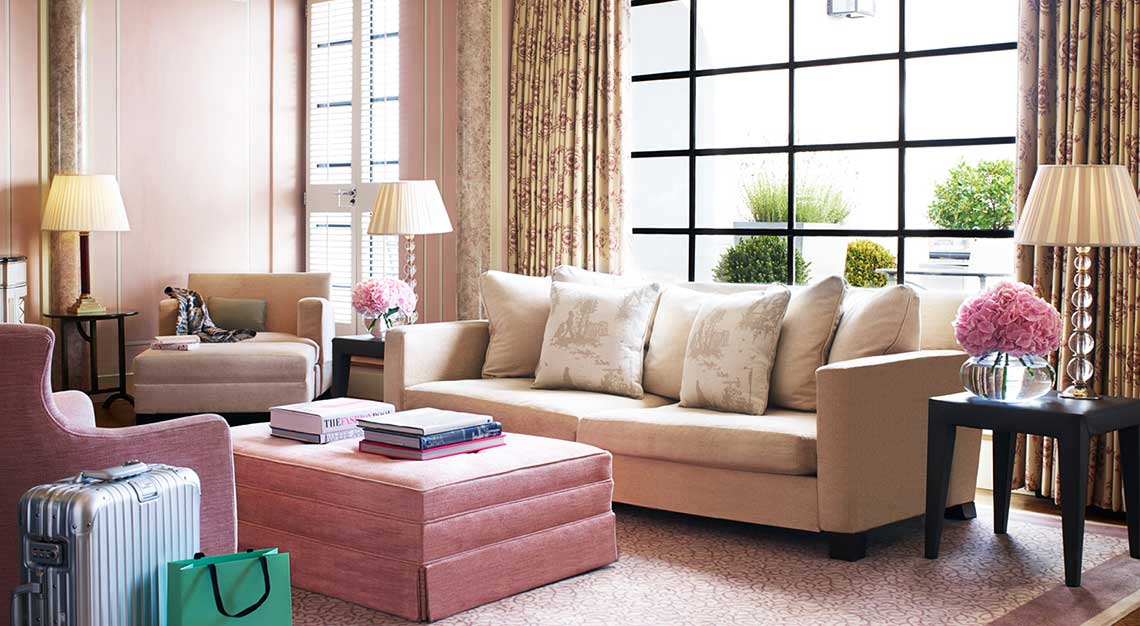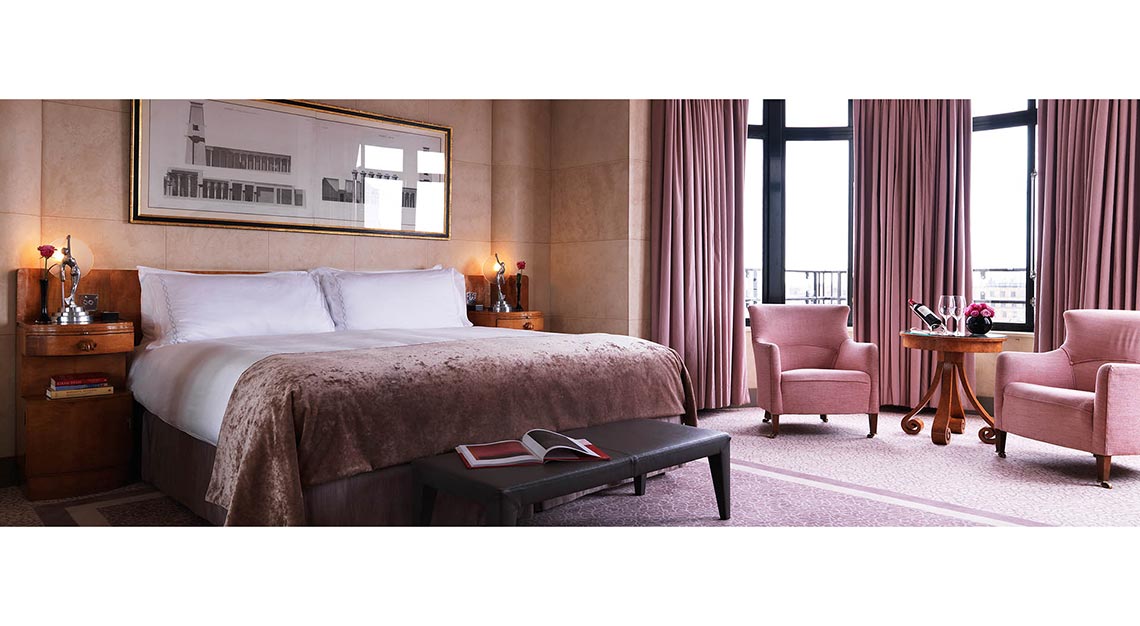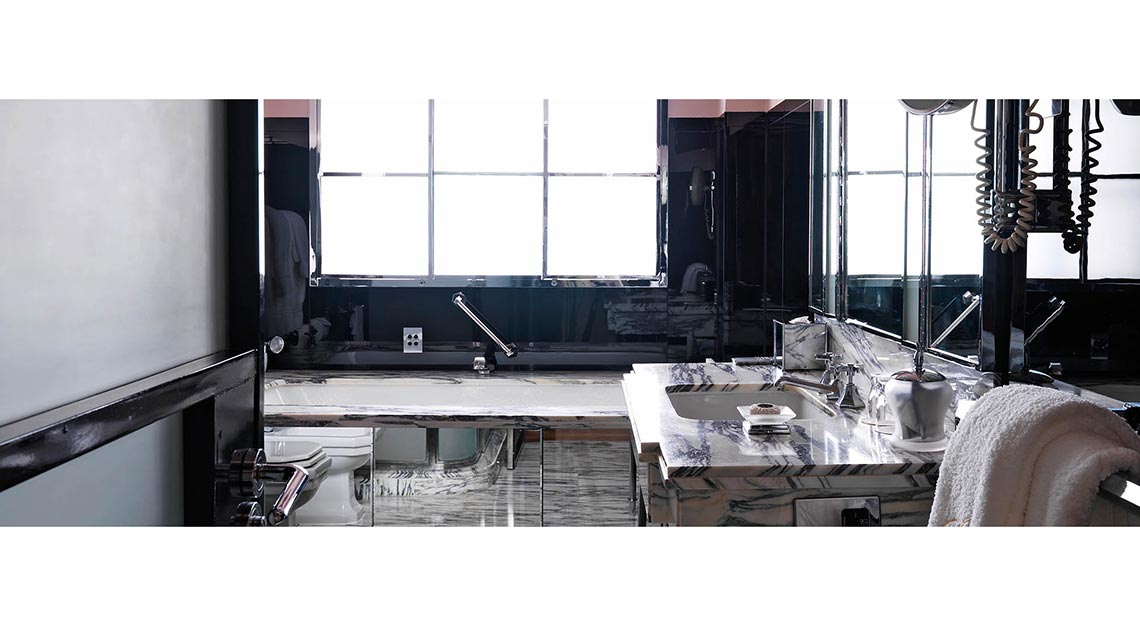 Claridge's
A London emblem of luxury and illustrious history — it has long had ties with royalty — Claridge's art decor-inspired Brook Penthouse is quintessentially English with its gentle tones of lilac and greys set against light oak. The two-bedroom suite boasts all original 1930s fittings, and includes a grand piano that once belonged to English composer, Richard D'Oyly Carte. Up to eight additional neighbouring units can be connected to the 267sqm penthouse, for those with a larger entourage. Private parties can also be thrown on the spacious roof terrace, where a butler will be on hand to see to every need. When the party's over, head to the ensuite bathrooms and kick back in the sunken bathtub with a glass of champagne or two.
Claridge's
Brook Street
London W1K 4HR
United Kingdom
Tel: +44 (0)20 7107 8844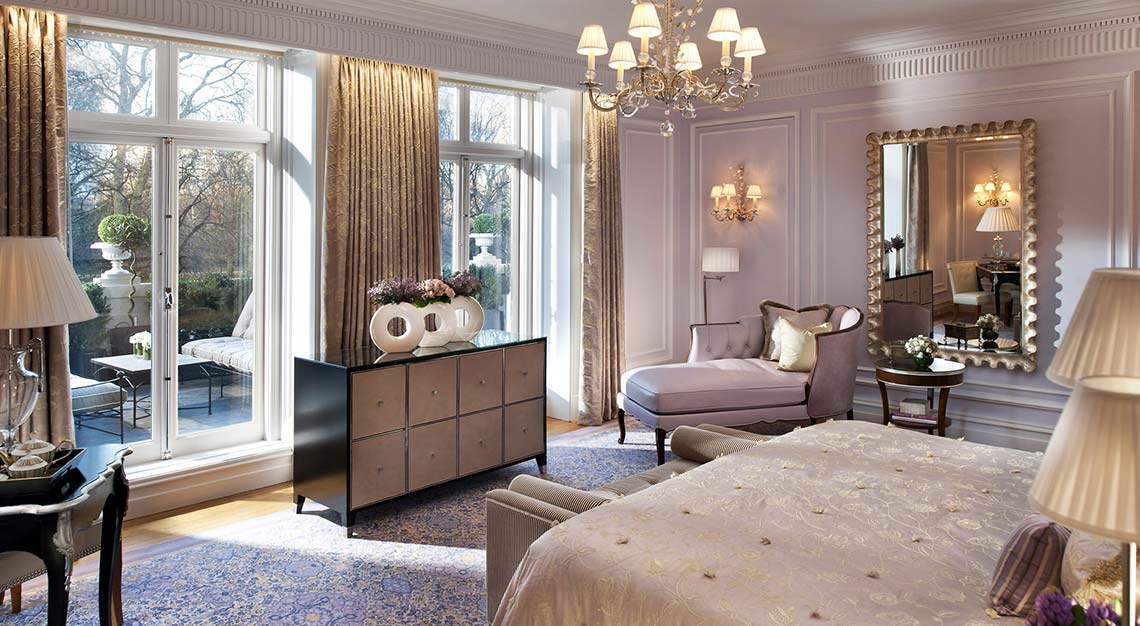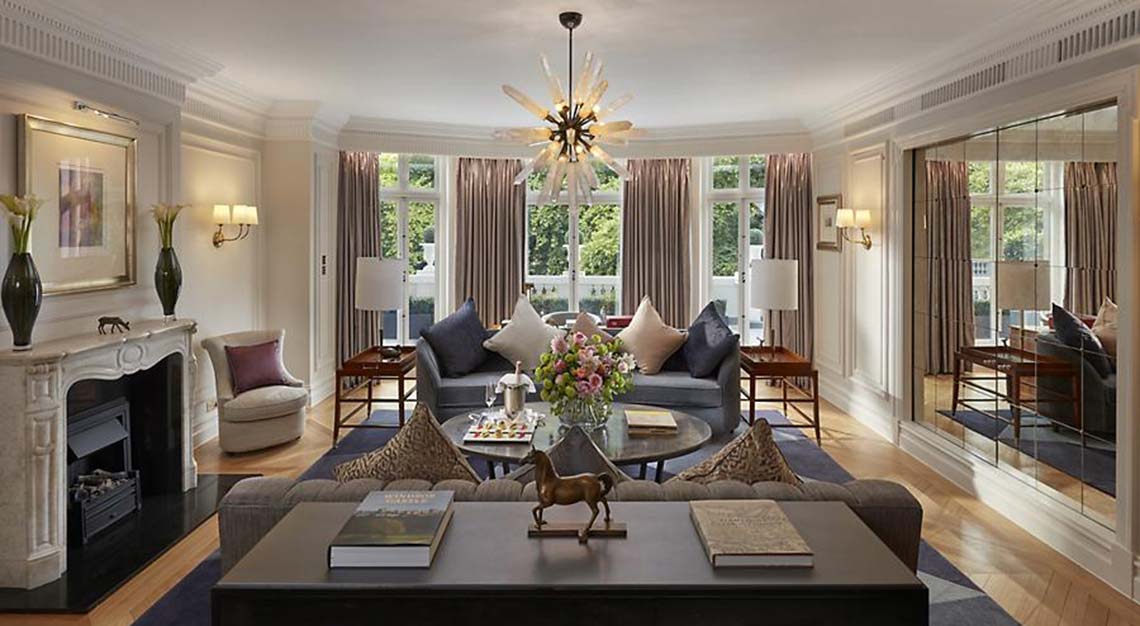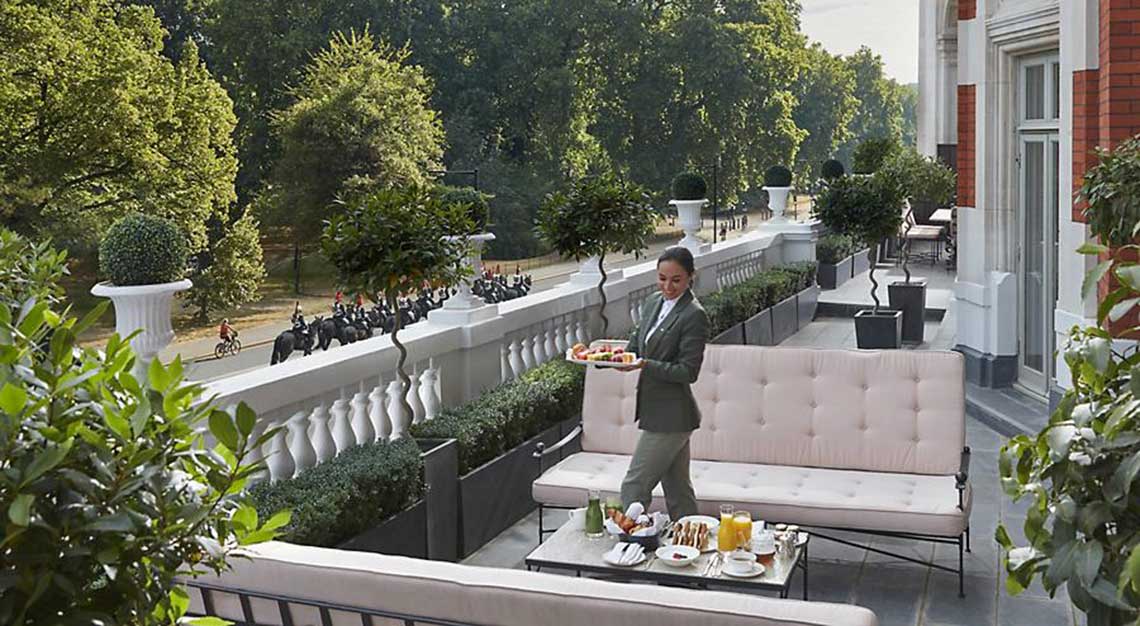 Mandarin Oriental Hyde Park, London
A stone's throw away from Hyde Park, The Mandarin Oriental in London looks right at home on the set of a Victorian film. The historic building is built in Edwardian-style and its stunning red and white façade evokes royal grandeur. The 242sqm Royal Suite sleeps seven in three bedrooms, each with king beds and ensuite bathrooms. Apart from the kitchen and private bar, the luxury accommodation also has its own steam room and butler service.
The contemporarily decorated suite adeptly blends its Victorian heritage with a more modern aesthetic; colours are soothing neutrals and furniture sticks to clean lines but it is the details that convey true luxury. Deep plum Maya Romanoff wallpaper, a custom, double-tiered crystal chandelier, Lalique crystal lights, original 18th-century Chinese paintings and artwork from the famed Halcyon gallery all have a place in the suite. Oh, and that's not forgetting the magnificent views of Hyde Park.
Mandarin Oriental Hyde Park, London
66 Knightsbridge
London SW1X 7LA
United Kingdom
Tel: +44 (0)20 7235 2000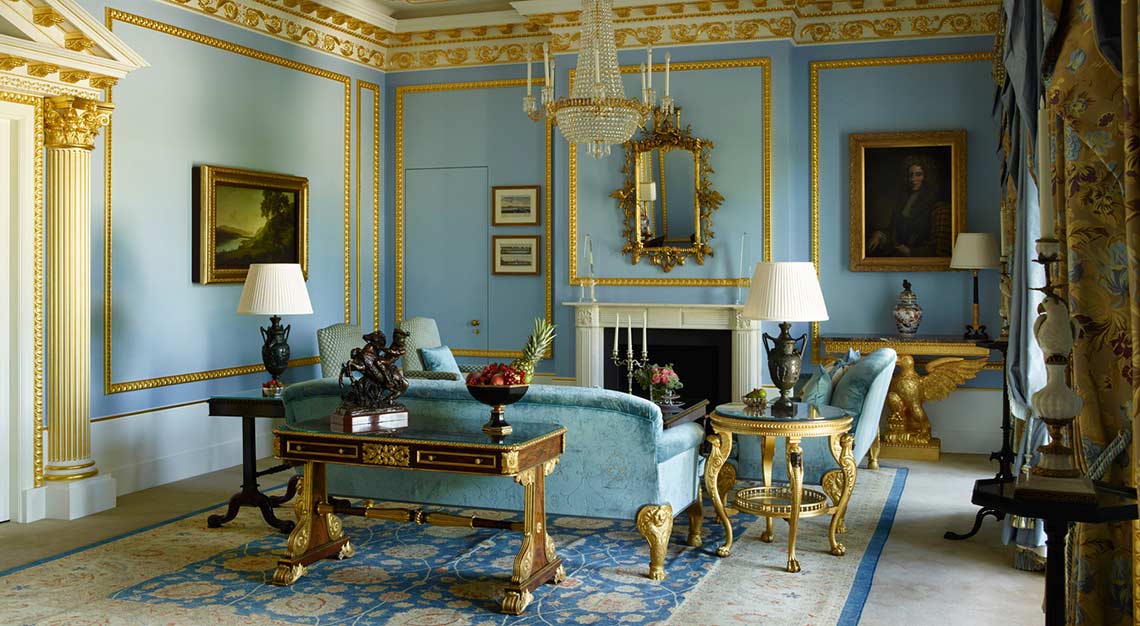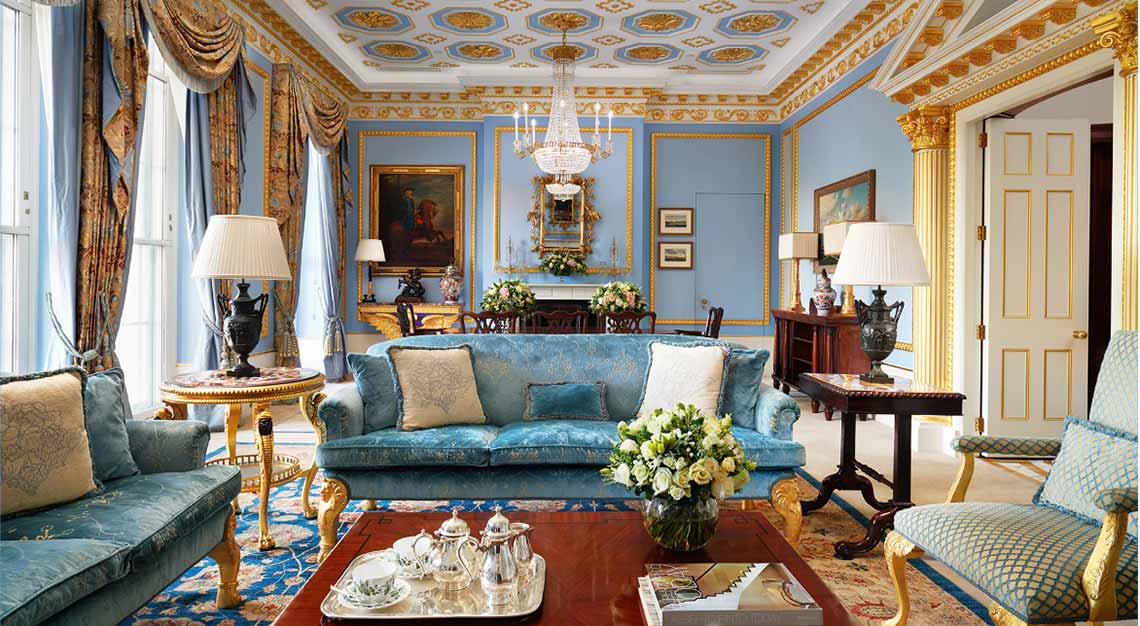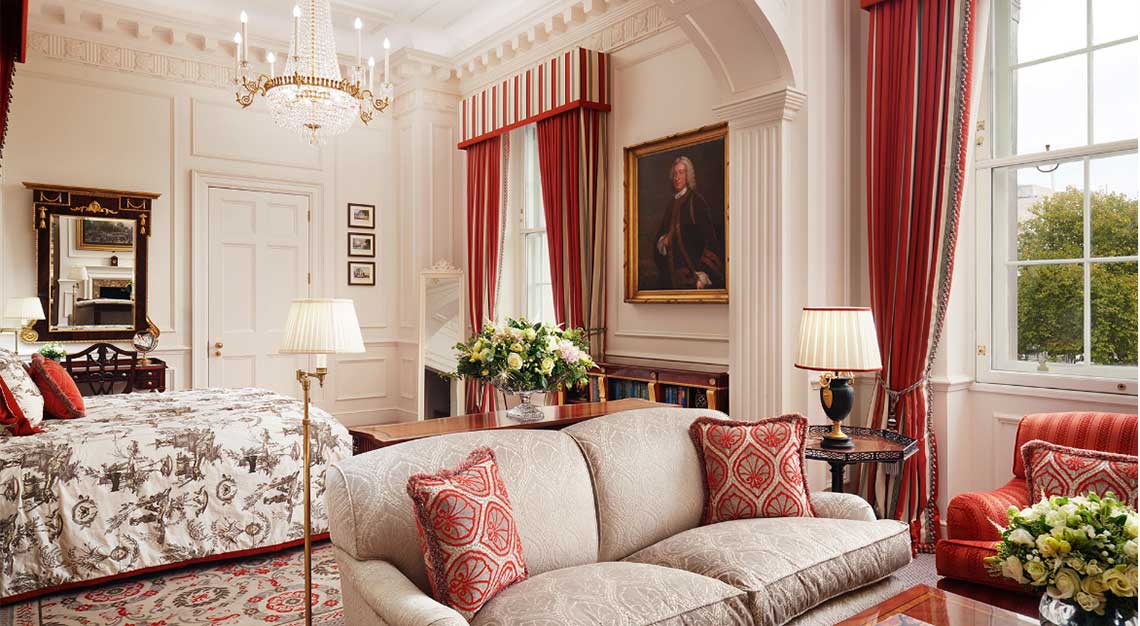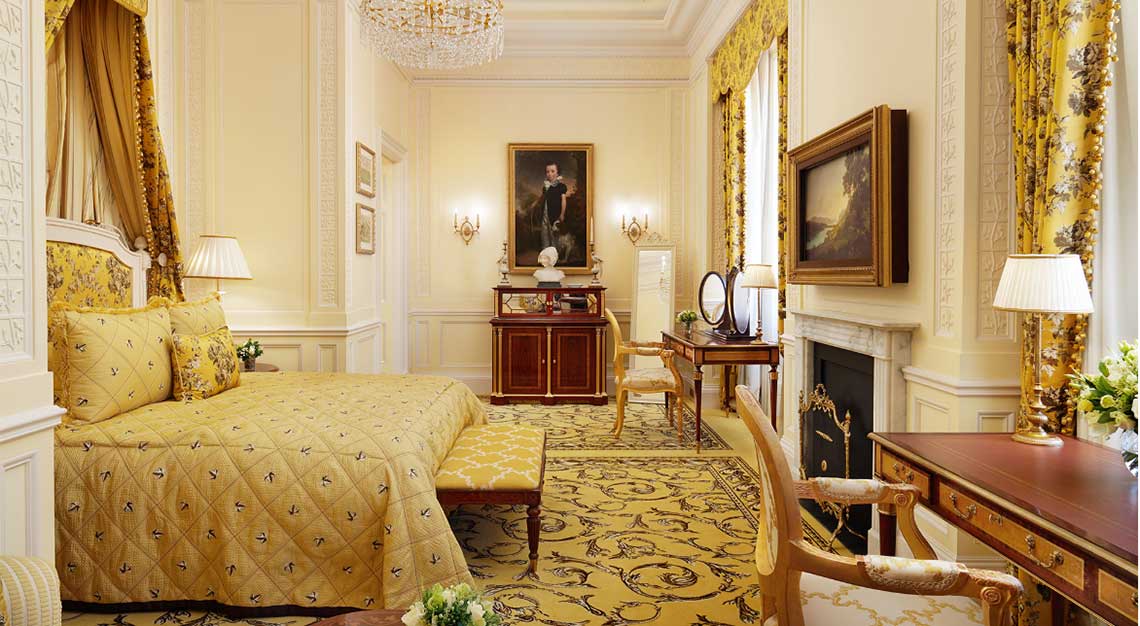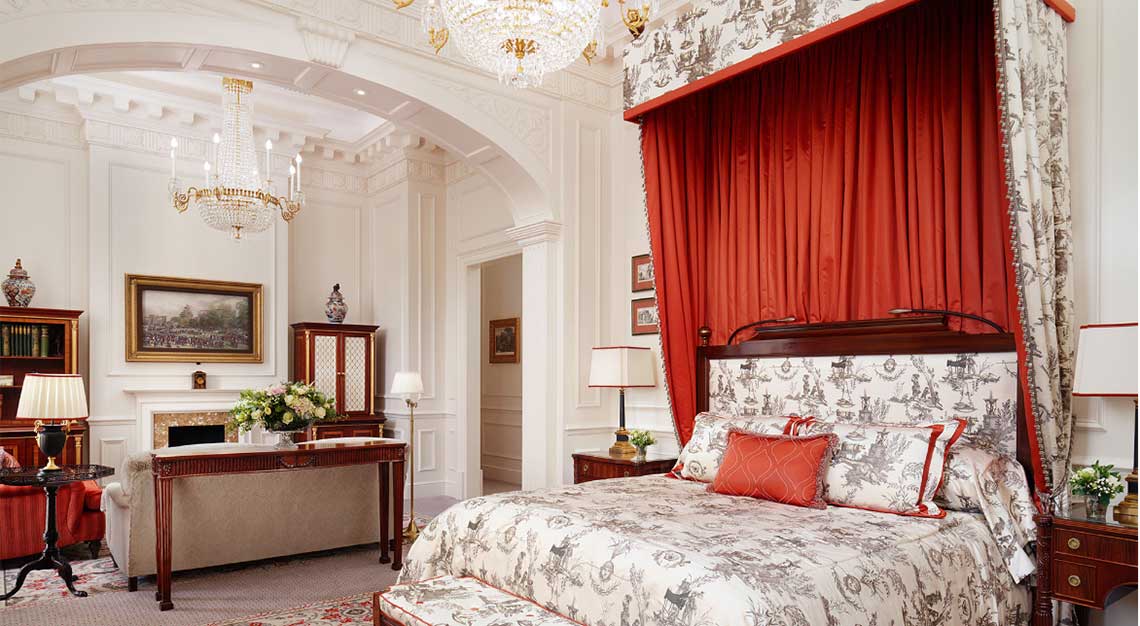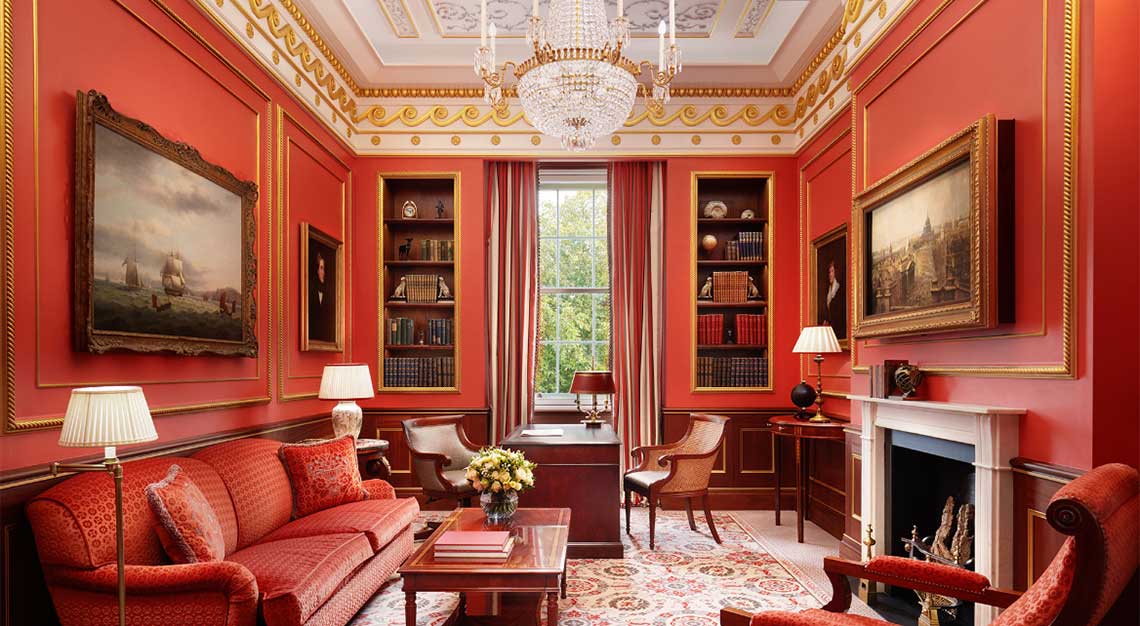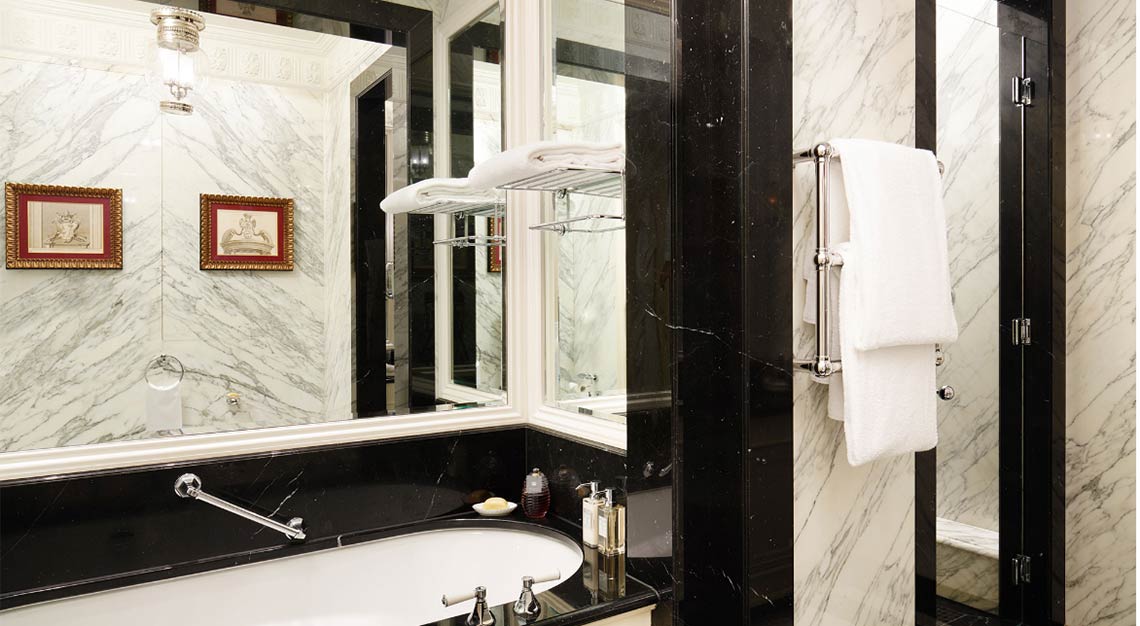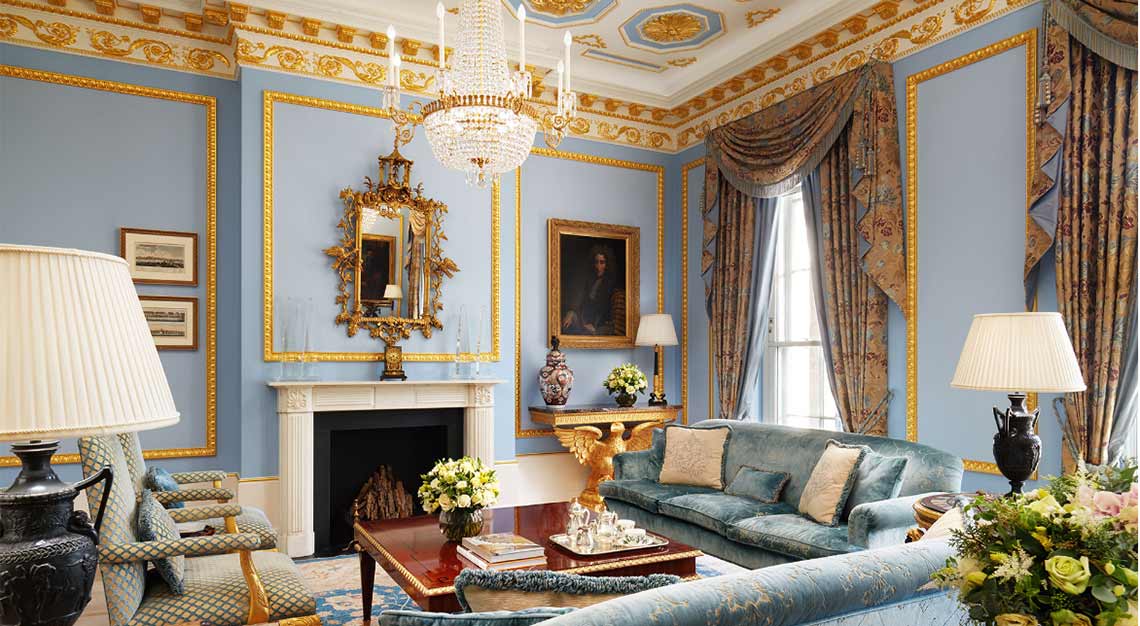 The Lanesborough, London
Overlooking Hyde Park and Buckingham Palace Gardens, the seven-bedroom Royal Suite's impeccable furnishings and sumptuous period decor underscore the hotel's signature Regency style. That's not to say the amenities leave guests in the 19th century. The suite comes with its own galley kitchen, private butler service and spa baths but, more notably, allows room conditions and integrated entertainment systems to be controlled via a state-of-the-art tablet. Of course, it is rare that a stay in a seven-bedroom suite is necessary, and as such, the Royal Suite can be booked in part. If guests do decide to splurge on this truly special residence, a chauffeur-driven Rolls-Royce Phantom is also available as a complimentary service.
The Lanesborough, London
Hyde Park Corner
London SW1X 7TA
United Kingdom
Tel: +44 (0)20 7259 5599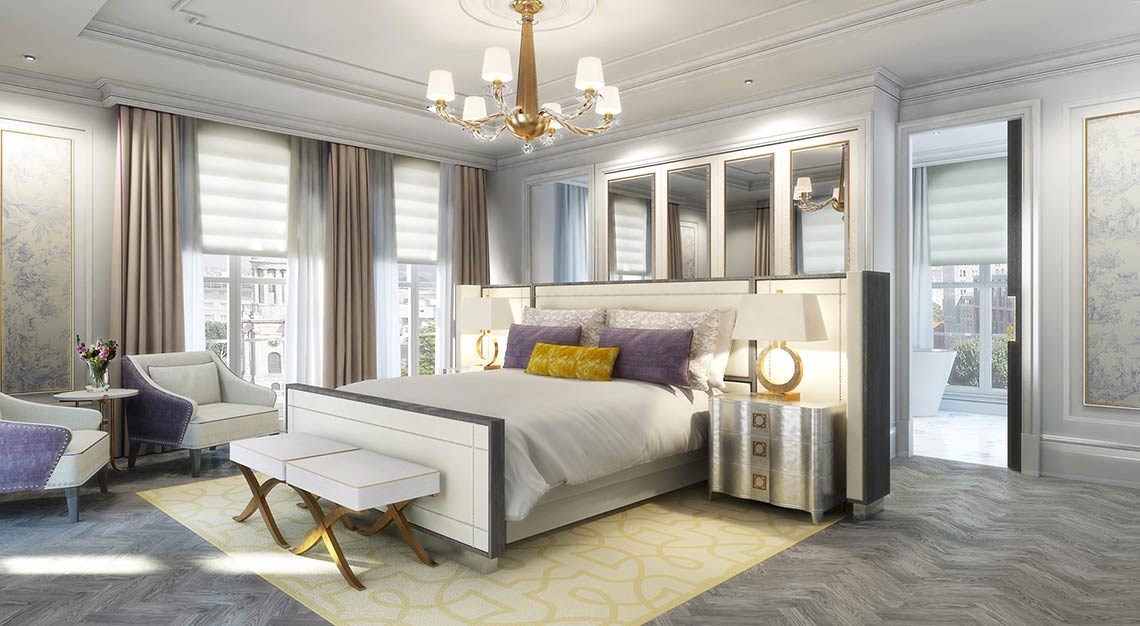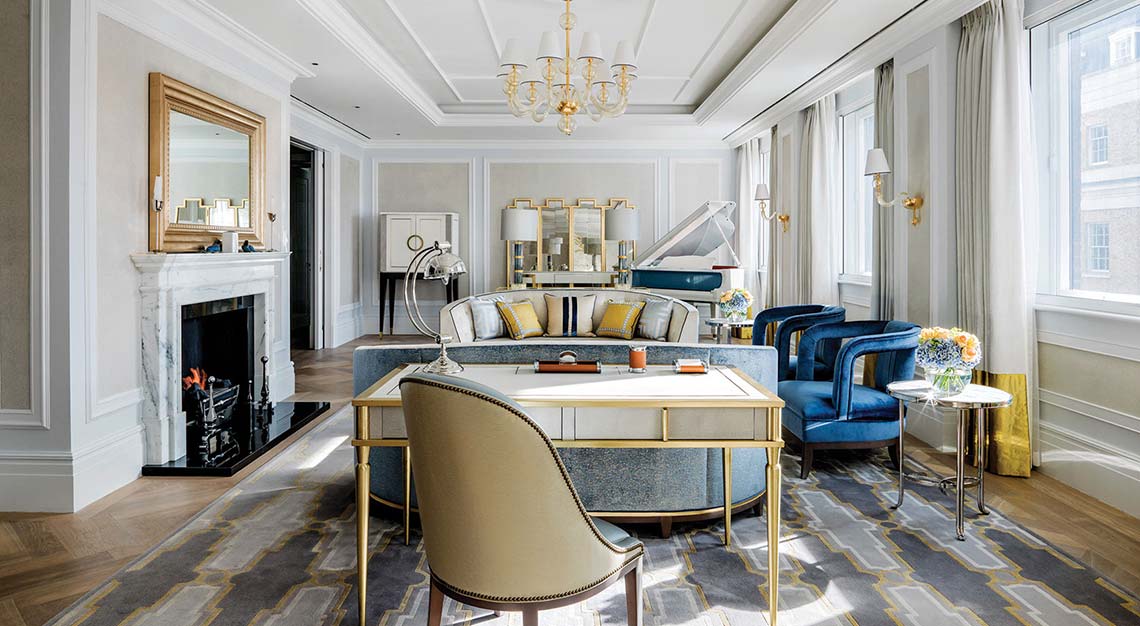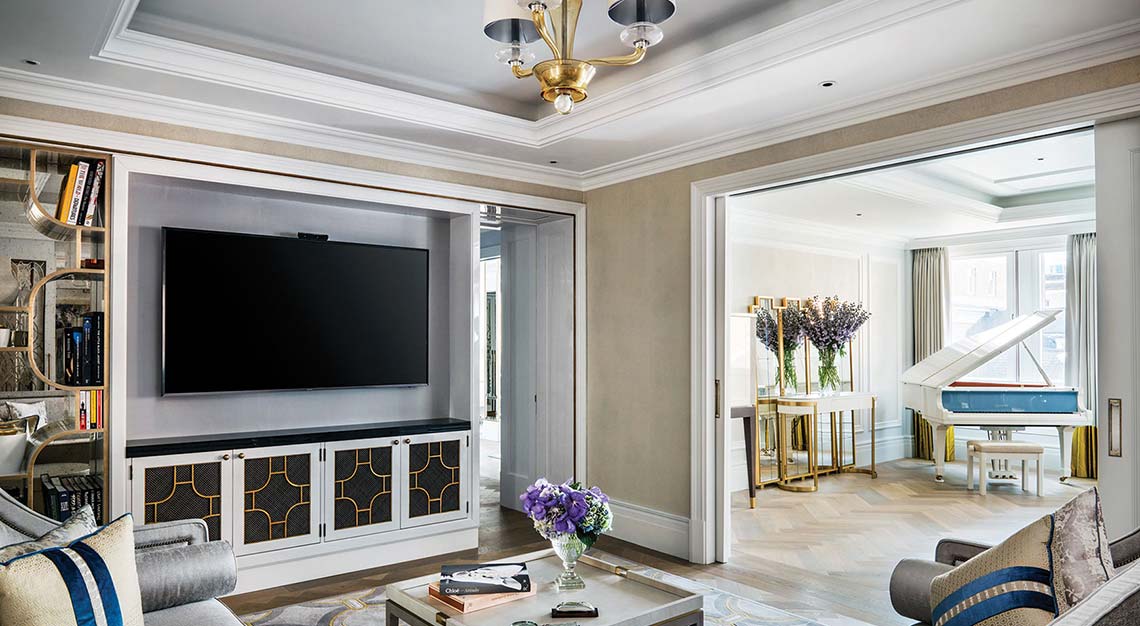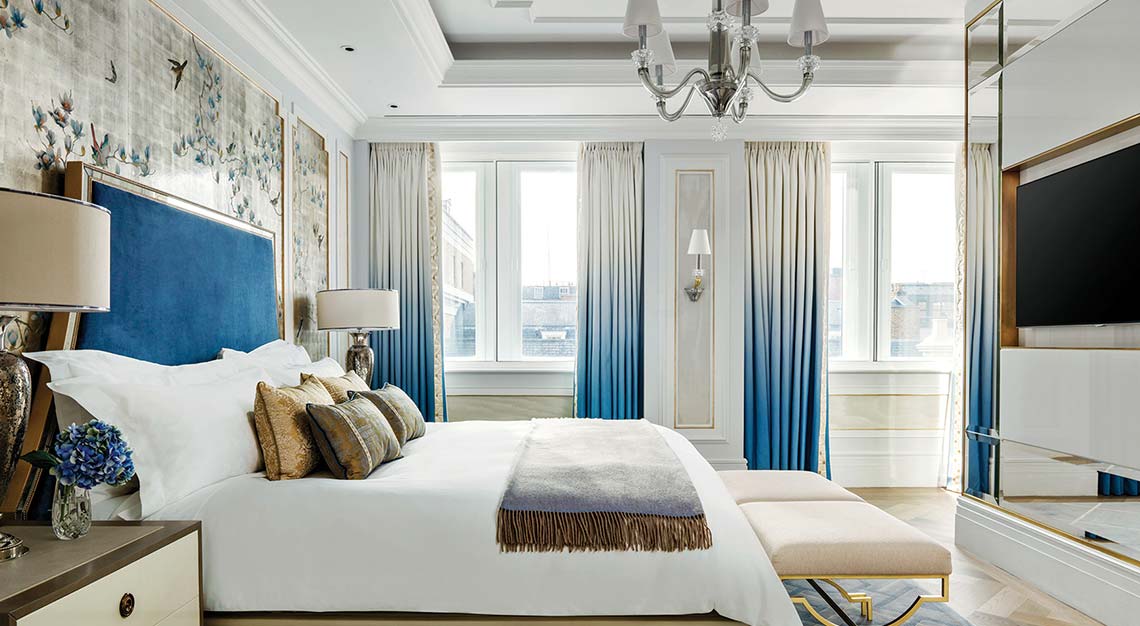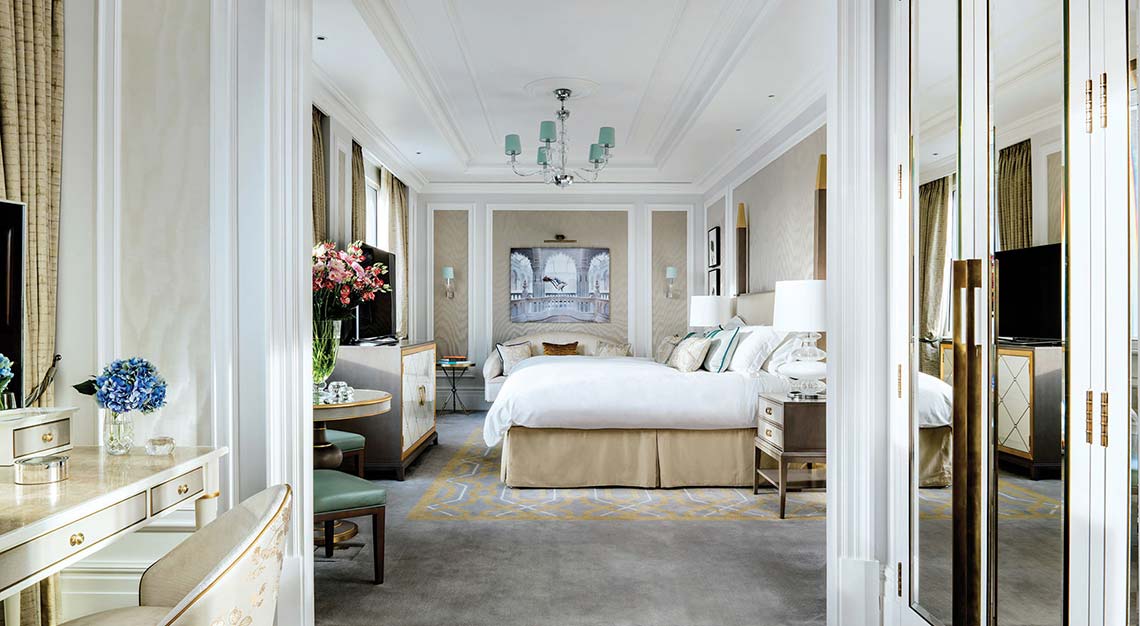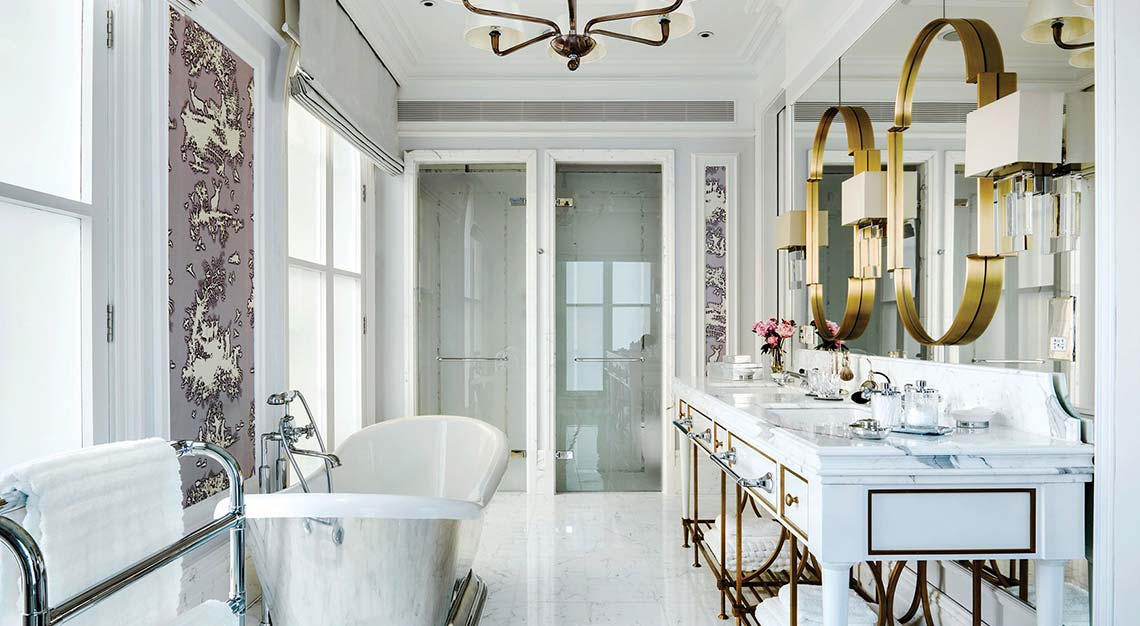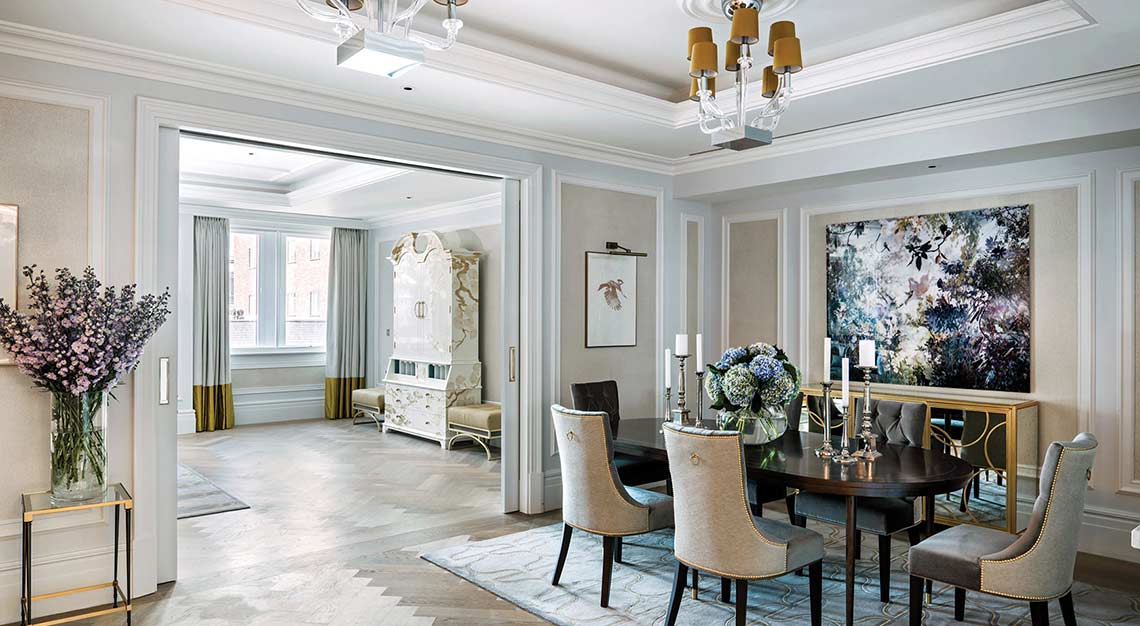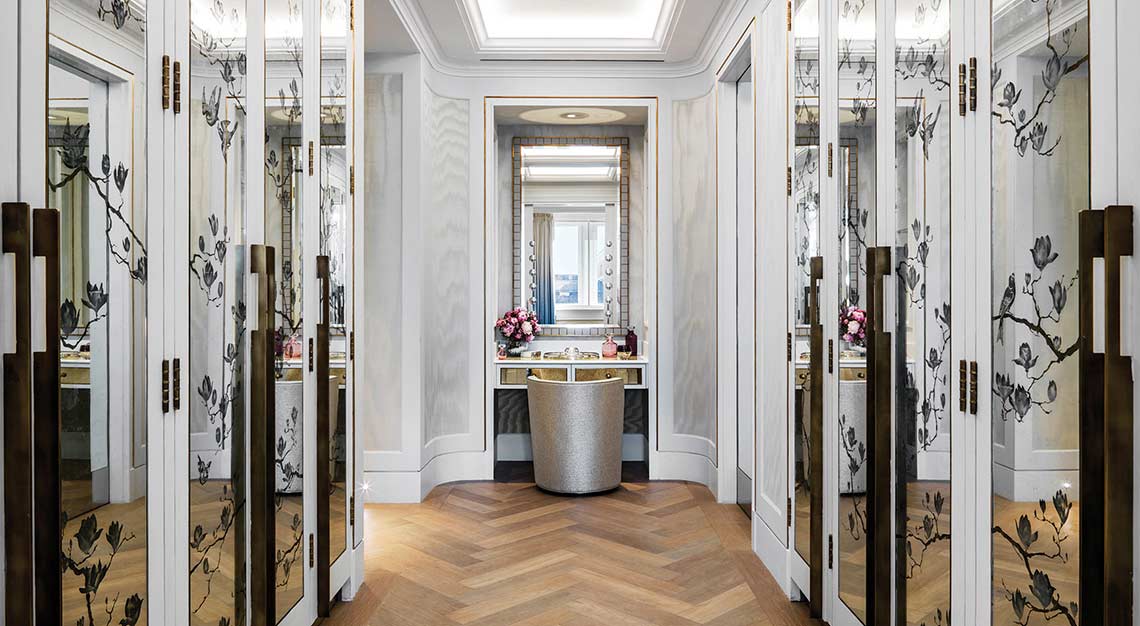 The Langham, London
Elegance and luxury permeate every inch of the Sterling Suite in The Langham, London. Stately and imposing, the beautiful residence has welcomed esteemed guests from literary figures like Oscar Wilde to politicians such as Winston Churchill and socialites like Wallis Simpson. The penthouse can connect to six other adjoining rooms to occupy the entire level, and accommodate up to 12 guests. Besides the stylish décor, the outstanding living room boasts incredible bay windows, bedrooms are done up in ornate materials and the master bathroom's pièce de résistance is a decadent infinity bath. The suite most definitely has everything guests could possibly dream of, but if they're still missing essentials that The Langham has somehow overlooked, a personal butler is just a call away.
The Langham, London
1c Portland Place
Regent Street
London W1B 1JA
United Kingdom
Tel: +44 (0) 20 7636 1000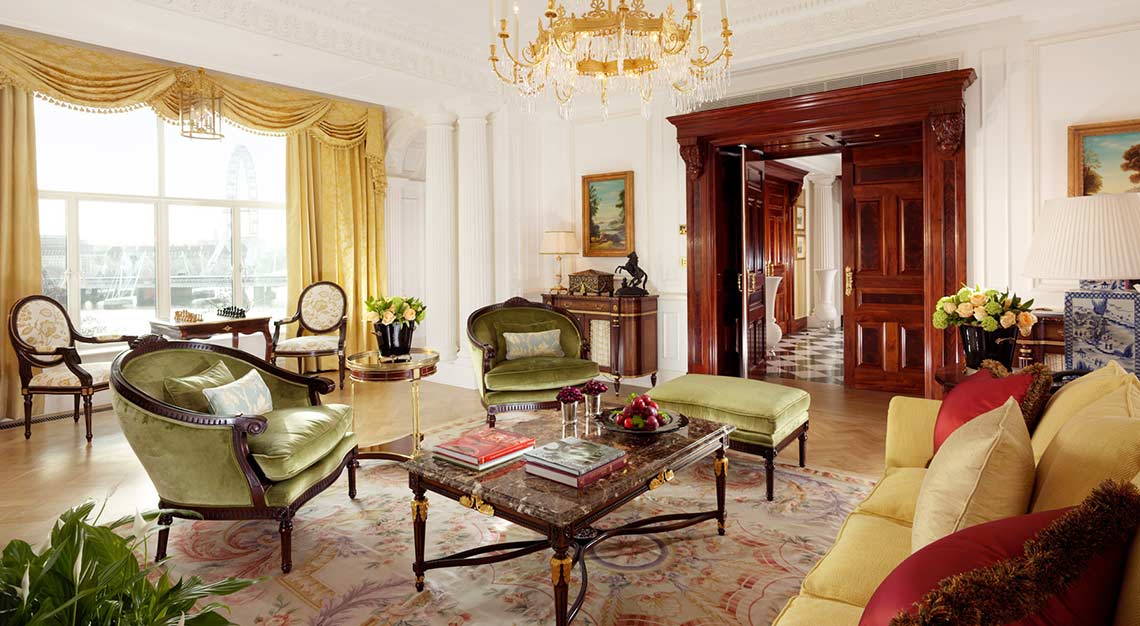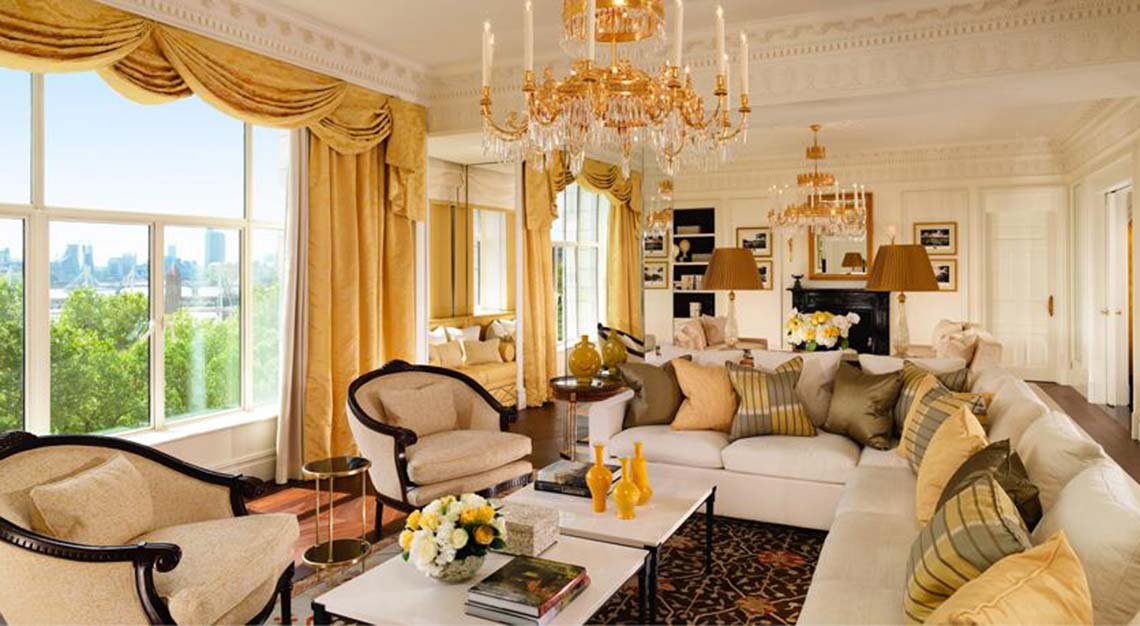 The Savoy
Although most people have come to expect their luxury accommodation to possess breathtaking views, the Royal Suite at The Savoy still manages to be one of a kind. Occupying the entire fifth floor, the suite has rooms that doorways line up with each other. This enfilade arrangement results in eight windows through which a panorama of the River Thames and the London vista beyond can be seen and guests have unobstructed views of Canary Wharf all the way to the Houses of Parliament and beyond. Perfect for business and leisure, the suite offers up the usual 24/7 butler services and an assortment of bedroom, kitchen, dining and sitting areas, but also includes a fully stocked wood-panelled office, multi-room media systems and, if need be, can feature a second guest room.
The Savoy
Strand
London
United Kingdom
WC2R 0EZ
Tel: +44 (0)20 7836 4343