Live out your royal fantasy with this one-of-a-kind nine-day voyage
You may not have been born a monarch, but thanks to this new offering, you'll have the chance to stay in a royal estate just like one.
This week, luxury travel company Abercrombie & Kent unveiled its Royal & Ducal Castles itinerary for Spring 2023. The nine-day tour, limited to only 20 guests, can take you on a historical journey through Britain, stopping to visit famous castles and even spending a few nights in the same dwelling that the region's aristocrats once called home. And you're in luck, since your guide for the adventure will be none other than trip connoisseur Geoffrey Kent, who found the brand in 1962.
Of course, no experience would be complete without a stop at Windsor Castle, the family home of the British monarchy for nearly 1,000 years; on this trip, Kent will help you explore areas usually closed to the public. You can also roam the grounds of Alnwick Castle, the current seat of the 12th Duke of Northumberland and the film set of Harry Potter and the Sorcerer's Stone, Downton Abby and more. Here, you'll enjoy a private tour with a resident who's related to the owners of the historic landmark. If art is more your speed, check out the pink-hued Drumlanrig Castle to view the Duke of Buccleuch's vast collection, including pieces from Rembrandt, Thomas Gainsborough and other great creatives.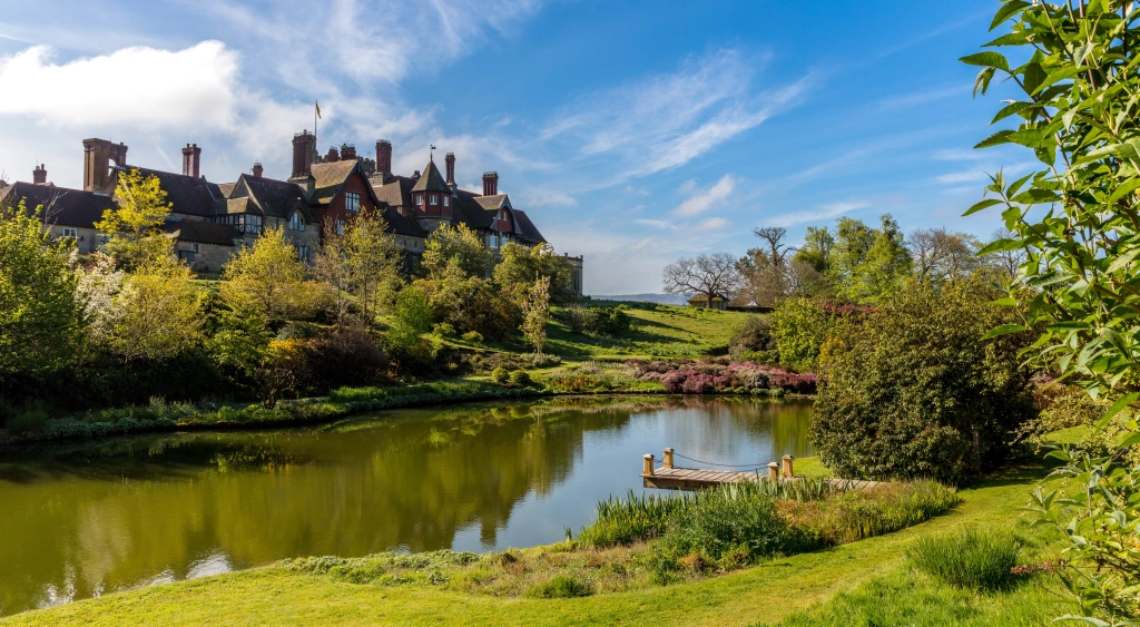 But the castles won't only be for sightseeing. You'll be able to spend four nights at the 18th-century Floors Castle in Scotland as personal guests of the owner, the Duke of Roxburghe. Besides discovering what lays inside the royal digs, you can also partake in a number of activities, including a round of golf, clay-pigeon shooting and fly-fishing.
Outside of exploring landmarks, other experiences on the bill include a thrilling track adventure that lets you get behind the wheel of a BMW race car at the iconic Goodwood Motor Circuit, along with a private polo lesson at the Tudor–style Cowdray House and a personal exhibition match for your viewing pleasure.
"Nothing makes me more optimistic for the year ahead than thinking about my next adventure and I'm most excited about my Inspiring Expedition to the UK in May during Coronation Week when the entire country will be at its magnificent best," said Kent to Robb Report. "On Royal & Ducal Castles, enjoy a taste of life on grand estates and castles, as personal guests of my friend the Duke of Roxburghe. Choose from leisurely country pursuits such as archery, fly fishing, clay pigeon shooting, a round of golf, or try your hand at my sport of choice, polo."
Ready to start your royal tour? There's still time to reserve your slot, as the trip takes place from May 1 through 9.
Rates for the itinerary start at US$140,000 per person.
This article was first published on Robb Report USA