In our weekly series, we bring you the latest in luxury news around the world. This week's highlights: mezza9's final moments, Mr Valentino Garavani's 90th birthday celebrations, the Montblanc Haus opening and more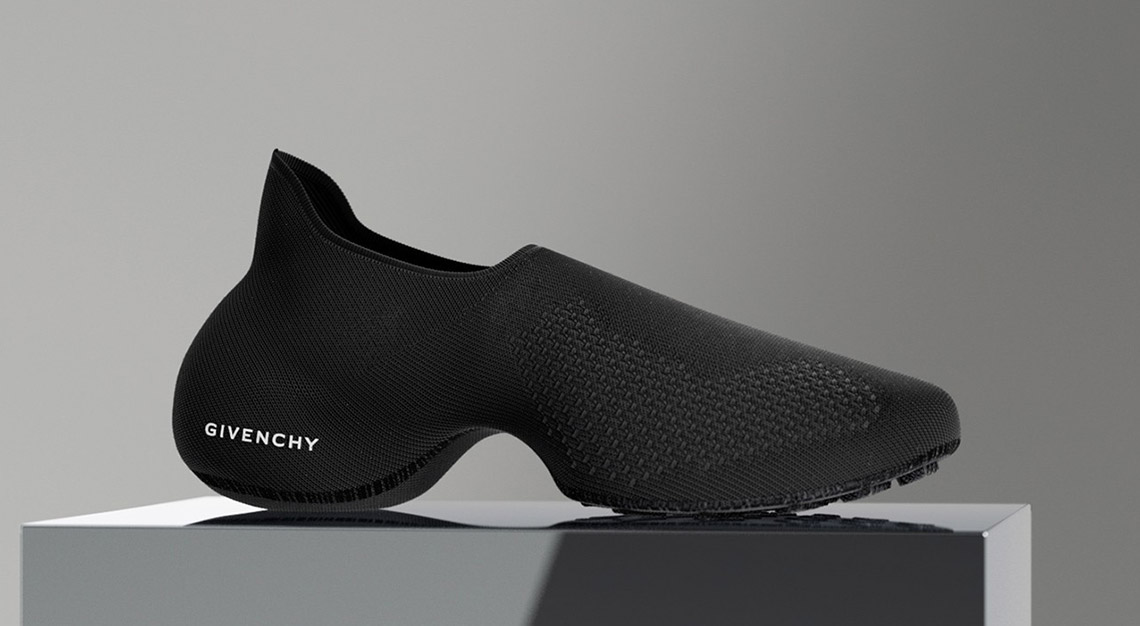 Givenchy's TK360 sneaker is pretty neat
Givenchy's latest TK360 sneaker, designed by the luxury house's creative director Matthew M Williams, is one that is sure to turn heads. Unsurprisingly,  knit sneakers are the in thing this summer, and the TK360 raises the standards with its exceedingly futuristic, unconventional and minimalistic look. Givenchy's sneaker is a total knit construction (yes, even the sole) that creates a comfortable mould around your feet. And, if you would like to make a bolder statement, the shoe is available in shades like acid yellow and camel beige on top of the classic black and white.
The TK360 is available from 1 July and can be yours for S$1,350.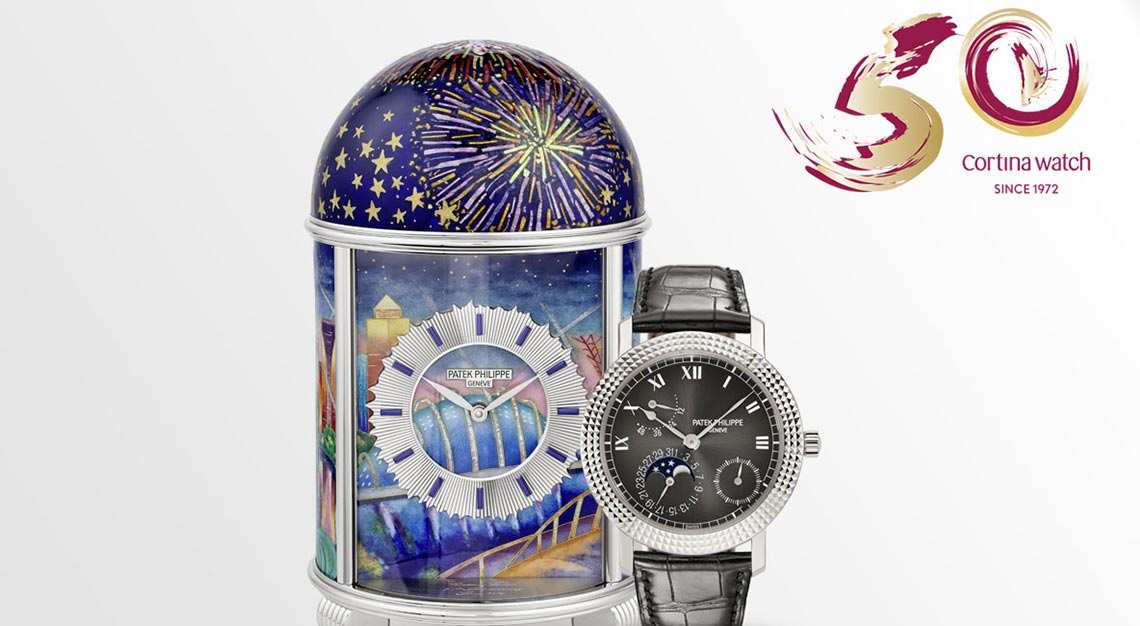 Cortina Watch and Patek Philippe celebrate 50 years 
The Cortina Watch and Patek Philippe partnership has come a long way, and its 50 years worth of watchmaking and craftsmanship is something definitely worth celebrating. To commemorate, Patek Philippe has unveiled two very special and limited-edition timepieces: An exquisite dome clock, Ref. 20145M-001 "Singapore Skyline", showcases some of Singapore's most iconic landmarks, while the elegant Patek Philippe Calatrava Ref. 5057G-010 wristwatch is a familiar new edition of Cortina Watch's 25th anniversary watch Ref.5057R-001. Limited to only 100 pieces, the watch will be available this year. 
Cortina Watch 50th anniversary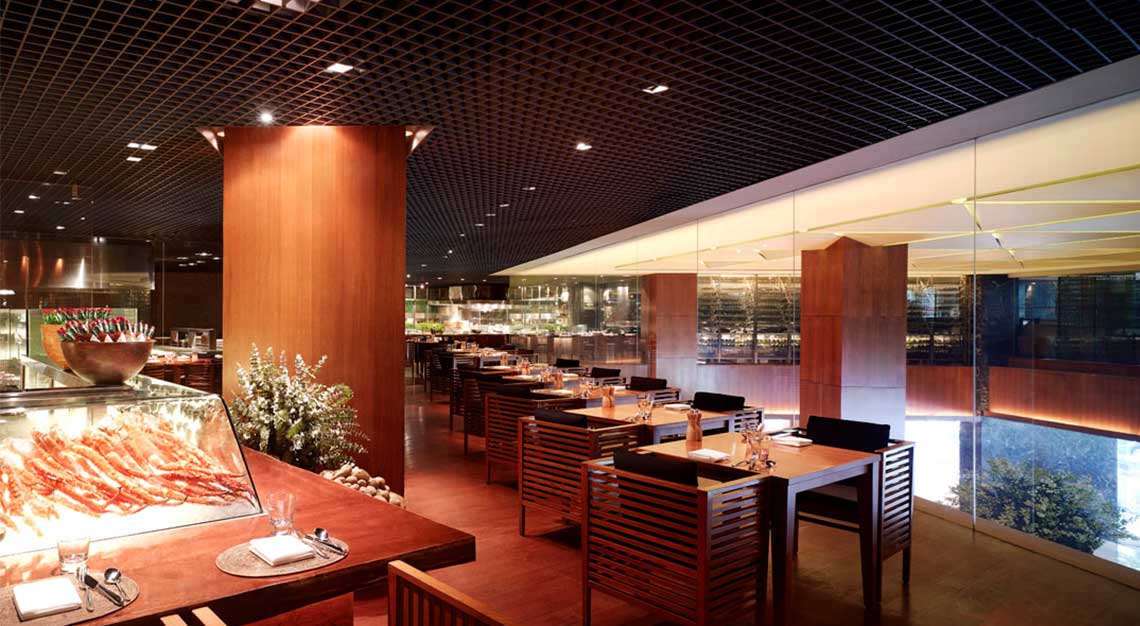 mezza9 is making a lavish exit with its special closure menus
Grand Hyatt's beloved signature restaurant is closing in preparation for bigger, newer things. But until then, mezza9 will be serving speciality menus from now until their closure, so you can savour the very last takes of memorable favourites, like the Whole-Grilled Sea Bass and Full-Blood Wagyu Beef. 
To bid their final goodbye, mezza9 will feature special brunch and dinner buffets, with add-on alcohol packages, on 4 and 5 June. The restaurant's passionate chefs are sure to pour their heart into making this last specially curated menu count, so you should be expecting the most extravagant spread of grill, steam, seafood, Thai, sushi and patisseries yet. Reserve your place here.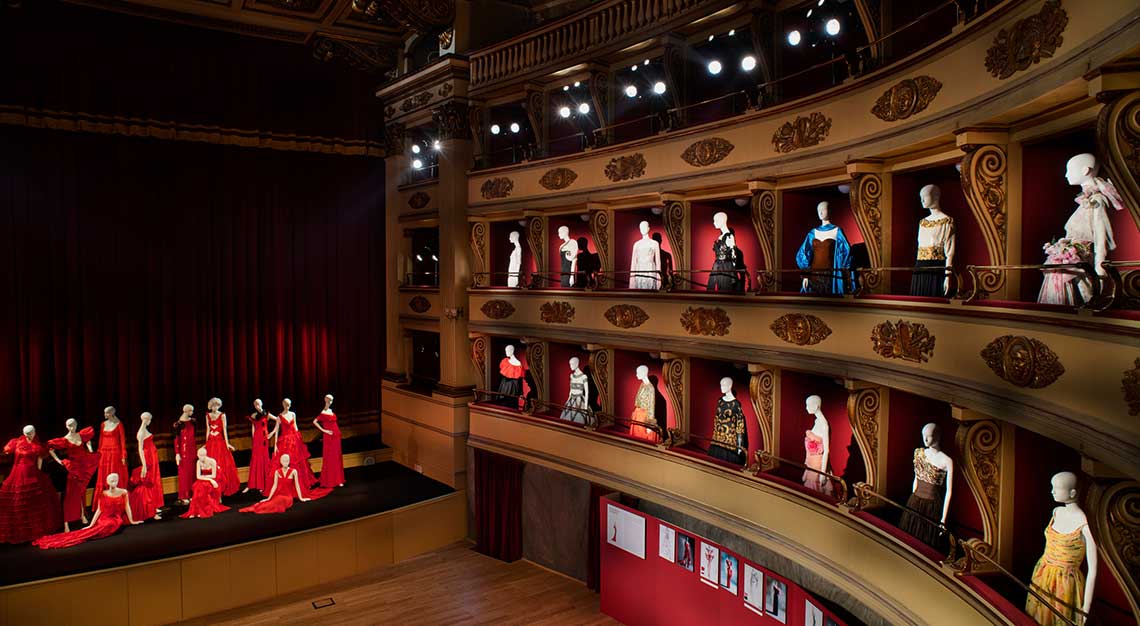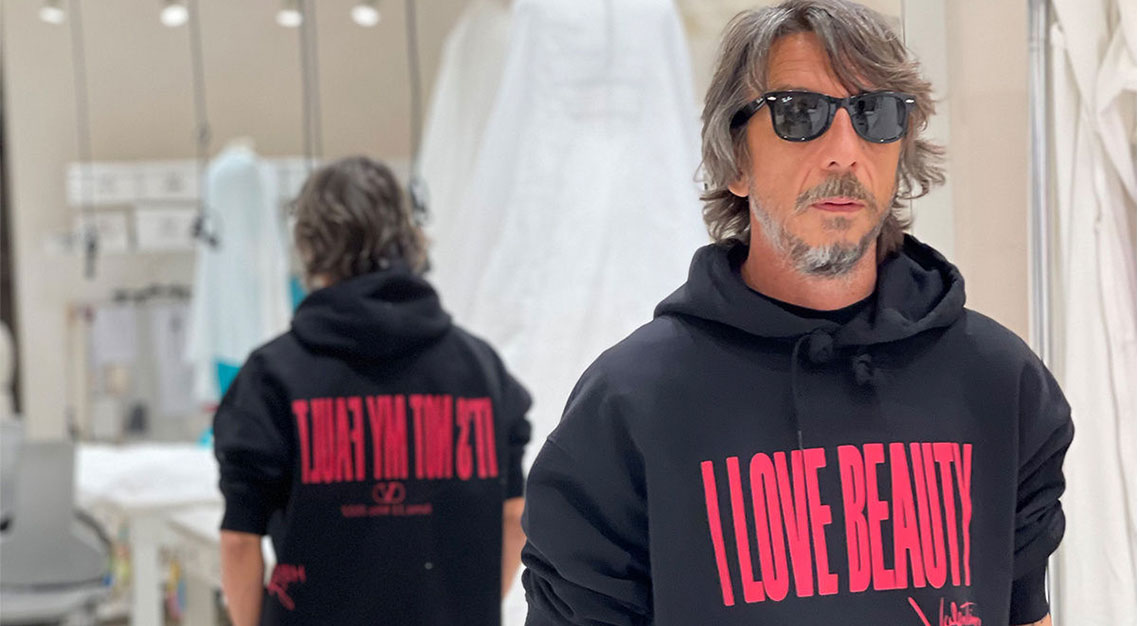 Celebrate Mr Valentino Garavani's 90th with an exhibition and limited-edition hoodie
Valentino Garavani, founder of Maison Valentino and the last emperor of fashion, turns 90. And what better way is there to celebrate than with an exhibition of his works in his own hometown in Voghera? The installation is a showcase of some of Valentino's most exclusive creations throughout his 50-year career, with the designer's iconic red dresses taking the centre stage.
In addition, Valentino has unveiled the Valentino Happy Birthday Mr V. Limited-Edition Hoodie. Printed on the hoodie is the founder's renowned quote "I Love Beauty, It's Not My Fault", an iconic statement that sums up his bold approach to fashion. The hoodie is now available online on the Valentino website.
The Montblanc Haus has officially opened in Hamburg
A momentous occasion for Montblanc—the Montblanc Haus has officially opened in Hamburg, Germany on 10 May. The historic launch saw VIP guests from around the world, including Maggie Gyllenhaal, Oscar Isaac and Peggy Gou, a special menu by Michelin-starred chef Heinz O and entertainment by Joy Denalane and Jamie Cullum. The space honours the story of Montblanc from its very beginning, and a dedication to writing and creativity. In conjunction, Montblanc has also launched the Montblanc High Artistry The First Ascent of the Mont Blanc Limited Edition Five, a fountain pen that unites precious metals and gemstones with skilled marquetry work .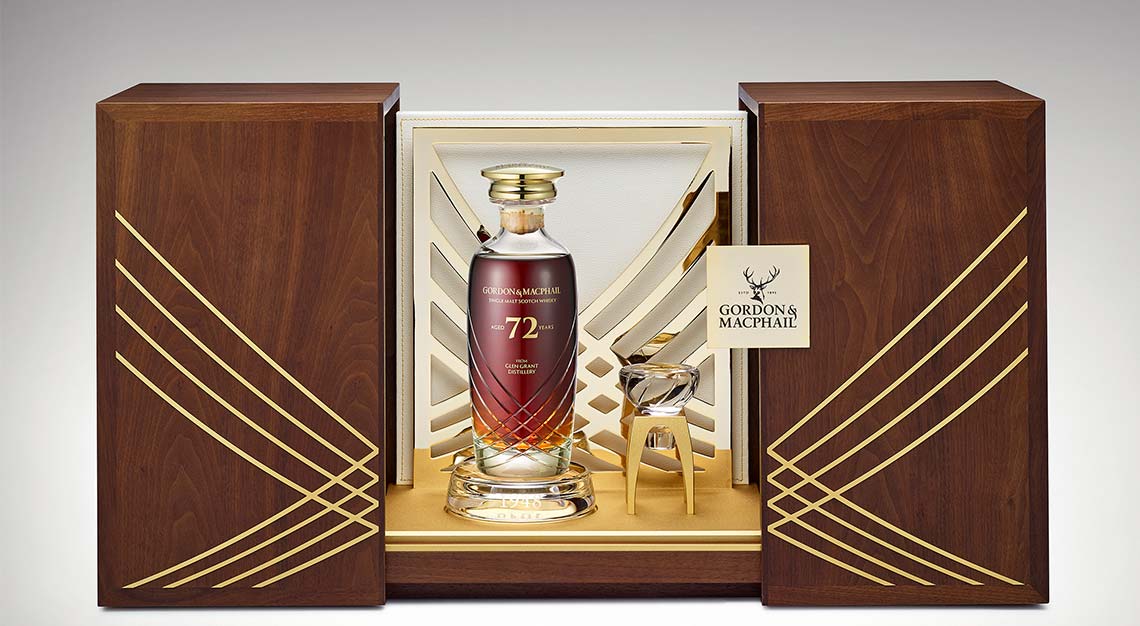 The world's first rare whisky NFT auctioned by Bonham's in Hong Kong
A single bottle of Gordon & MacPhail's Glen Grant 72-year-old whisky was auctioned alongside the painting Year of the Dram and its NFT, in what was regarded as one of the most spectacular auctions of 2022. As the recent winner of Best Cask in the World in the 2022 Whisky Bible, the Glen Grant 1948 is the holy grail of Scottish Single Malts for any serious drinker, connoisseur or investor. Accompanying the remarkable bottle is a painting commissioned by the celebrated South China Morning Post cartoonist Harry Harrison.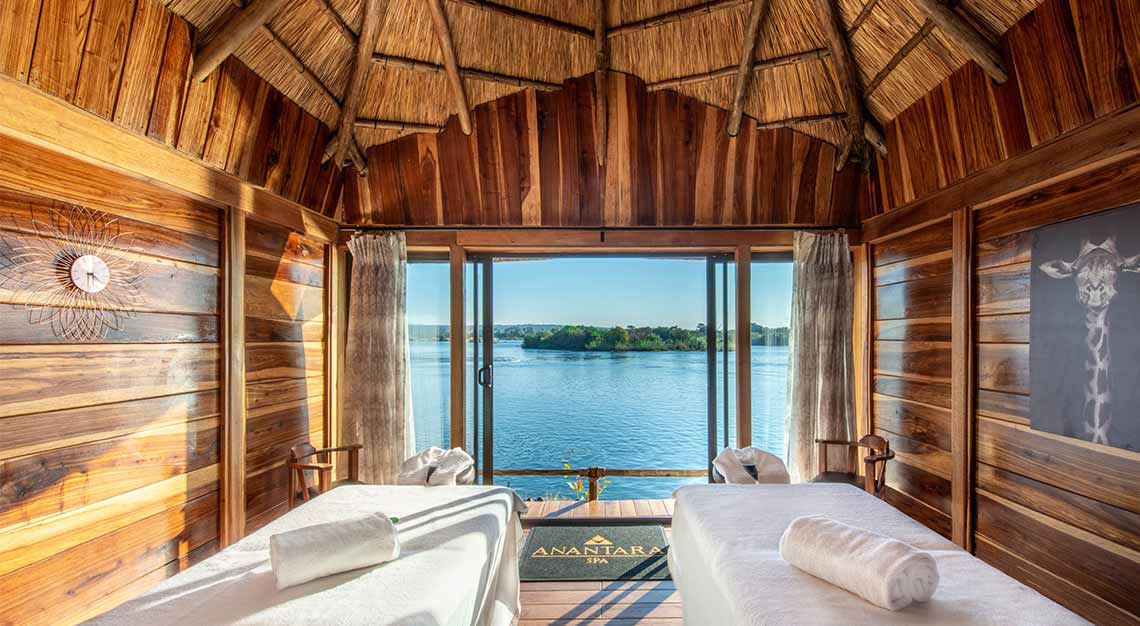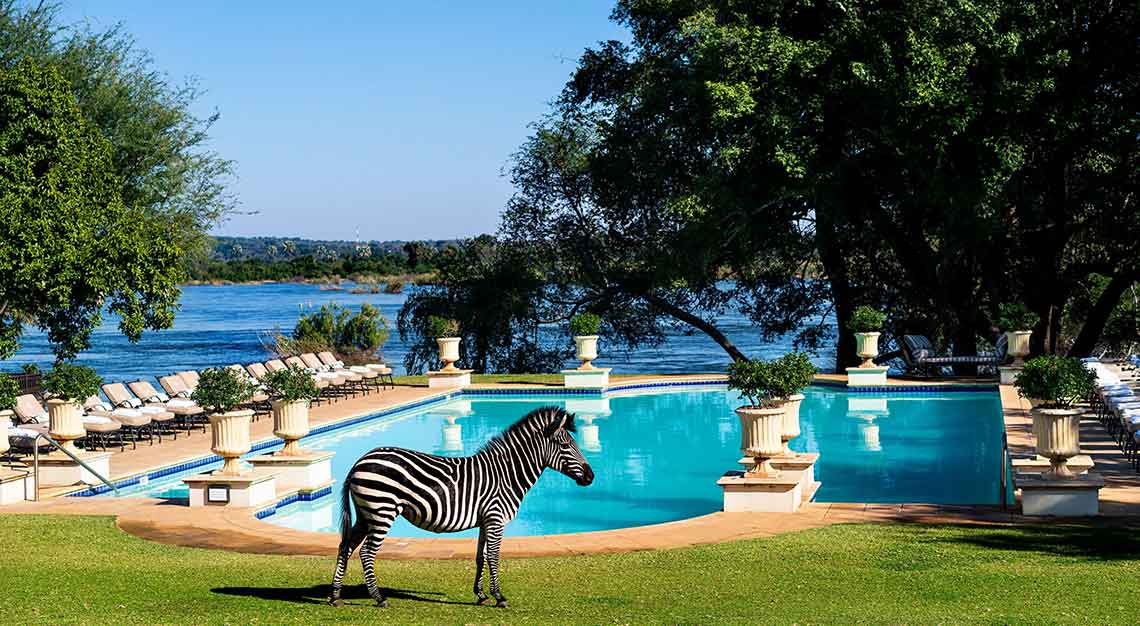 A wellness retreat at the Zambezi River
Hosted by The Royal Livingstone Hotel by Anantara, the three-day Sophrology Sleep Retreat is an opportunity to rejuvenate your senses in an unmatched wellness sanctuary set along the banks of the Zambezi River, with a full view of the Victoria Falls. At The Anantara Spa, expect individual and group sophrology sessions and spa treatments conducted by Ishana Maharaj, a world-class expert in Zambian wellness culture. A signature experience would be the traditional Zambezi massage.
Back in the luxury guest rooms and suites, catch the free-roaming zebras, impalas, giraffes or monkeys from your private balcony. And for the adrenaline junkies, there are opportunities for adventure activities, including whitewater rating, abseiling and hire wire thrills, outside of the resort. The three-day Sophrology Sleep Retreat is priced at US$2,364 per person, and will run from 25 to 28 June 2022.