For a partnership that is less than two years old, the two watch industry stalwarts have already prepared a bevy of thrilling novelties exclusive to the Asian markets.
Singaporeans have been spending a little more time than usual at Paragon shopping centre in recent months, and Cortina Watch's 50th anniversary celebrations might be the reason why.
Marking its Golden Jubilee in 2022, the luxury timepiece retailer kicked the year off with a string of exclusive limited edition watches as well as fascinating exhibitions, the latest of which was the Franck Muller showcase dedicated to the horological wizardry of the Genevan watchmaker.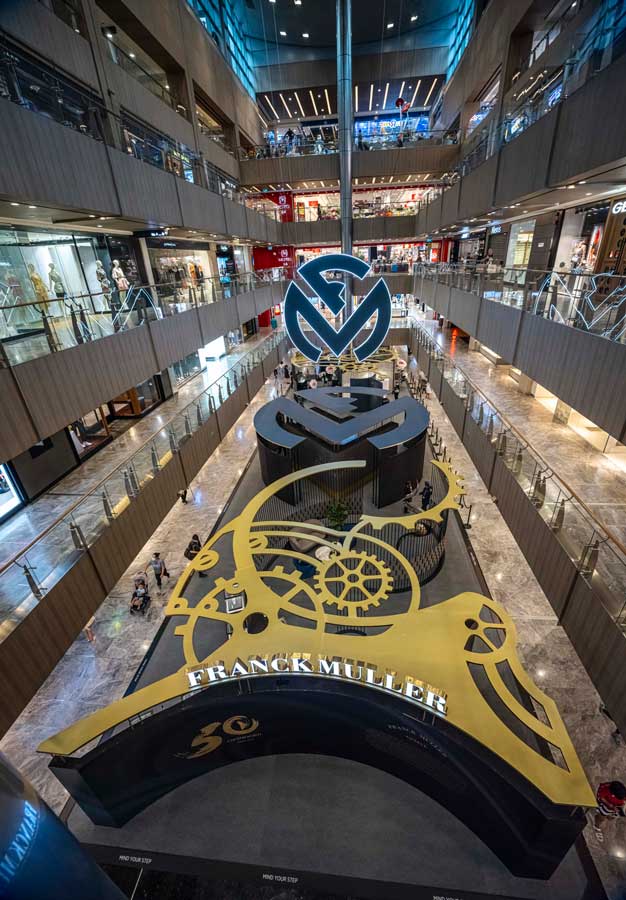 Arriving in town specially for the event was Franck Muller's CEO Nicholas Rudaz. Together with Cortina Watch, he unveiled a thrilling line up of 2022 novelties such as the Vanguard Rose Skeleton Black Diamonds, the new Grand Central Tourbillon collection, a stellar display of Franck Muller Double Mystery models fully gem-set with diamonds and coloured stones.
For this special occasion, however, Franck Muller had also collaborated with Cortina Watch on a very exclusive timepiece, the Vanguard Revolution 3 Skeleton.
This watch commemorates the retailer's 50th anniversary with five distinct variations, each one a piece unique fully paved with choice gemstones. Three are set with baguette cut diamonds with differentiating movement colour tones, one comes with baguette cut rubies, with a final one with baguette cut emeralds.
Robb Report Singapore understands that the emerald model was already sold by day one of the exhibition.
On this special occasion, we sat down with Rudaz as well as CEO of Cortina Watch, Jeremy Lim, to discuss this new but already fulfilling partnership.
Congratulations to you both on this stellar exhibition. How has it been since you embarked on this new partnership?
NR: It's been only 16 months since we've started the collaboration, and most of this time has been through Covid, which didn't make life any easier, but thanks to great communication by video we were able to do many projects together. So we feel there's a new dynamic for the brand thanks to Cortina's hard work. In this short period of time we have been able to do fantastic limited editions and exclusive products because we have a lot of information coming back from the market telling us exactly what to do and how to adapt.
JL: A lot of watch brands take a top-down approach when they introduce new products into the market. But with Franck Muller it's very unique in the sense that they listen to our feedback before the collections are finally created. We, in turn, gather information from our customers to see what their needs are, and we transmit this feedback to Franck Muller.
There is such a feeling of joy and exuberance in the air, here at the event. Lots of colour, lots of bling. Where is all this fantastic great energy coming from?
JL: A lot of Cortina Watch's customers love their bling. But we continue to work very closely with Franck Muller to maintain its brand DNA. It's not because of us that there's all this fun and colour. They've always had Colour Dreams, they've always had Crazy Hours. What we're doing is to enhance the wearability of the products, adapting them to fit Asian wrists.
NR: Yes, Franck Muller was the first to bring colour to luxury watches in our Colour Dreams. Franck Muller was also the first to do playful complications which are still very much appreciated today. After the pandemic, people want to feel happiness and brightness.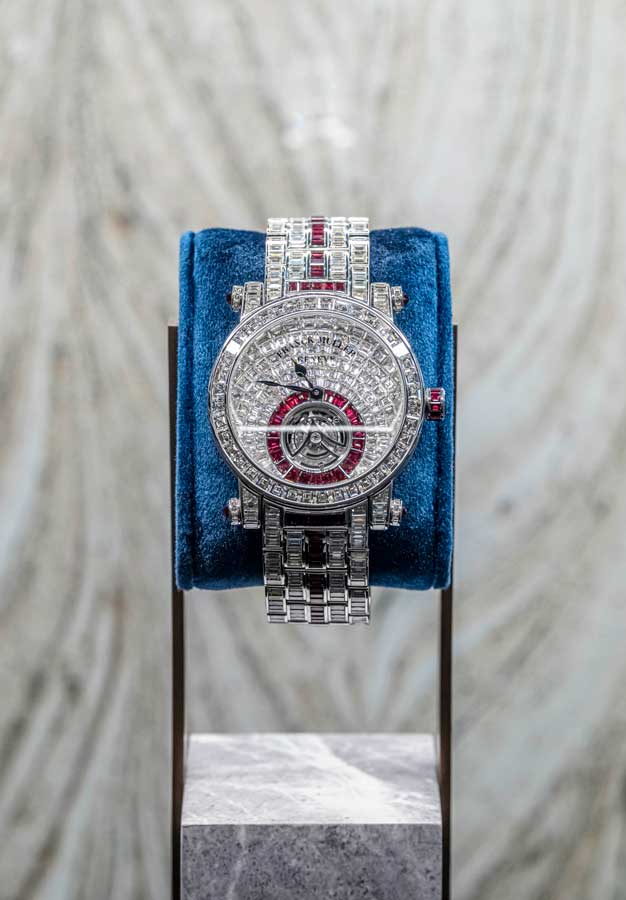 Speaking of colours in luxury timepieces, Franck Muller's wide manufacturing scope enables it to produce movement components in all colours, and very quickly too. This ability offers some natural advantages obviously.
NR: We are very quick in responding to market demands, producing limited editions, because the factory is vertically integrated. We have our own facilities, our own dialmaker, our own components maker… So we can respond very quickly to the market and any requests that may come. This has also made our feminine collections very popular with the ladies. If you look at the choices for ladies today, there is no bigger selection than what Franck Muller can offer. Don't forget that the co-founder of Franck Muller was a diamond setter, so it's been our DNA from the beginning.
Now with the presence of Cortina Watch in Franck Muller's orbit, your distribution network has also grown significantly throughout the region. What are your plans for this market?
NR: I'll be coming here much more often for sure. Cortina Watch has a very different database and a very large and luxurious one. This means that a lot of new people are being exposed to Franck Muller. And the impact of Cortina Watch's marketing strategy goes way beyond Southeast Asia. I have people in the United States calling me to request for the SEA exclusive models such as the Casablanca and the Colour Dreams in carbon. They're doing a great job and we can see the results every day.
Jeremy, how's the general appetite for haute horlogerie watches post-pandemic?
JL: I wouldn't say that there's more or less, even if we do feel that it is more. But I would say that whether post-, pre-, or even during the pandemic, we continue to enjoy a very good run in the industry. Of course there is higher demand, a lot of pent up buying, but in terms of haute horlogerie, the numbers remain more or less consistent. Not because there are no buyers but because brands just can't produce much more. [There's been] A lot of disruption in production.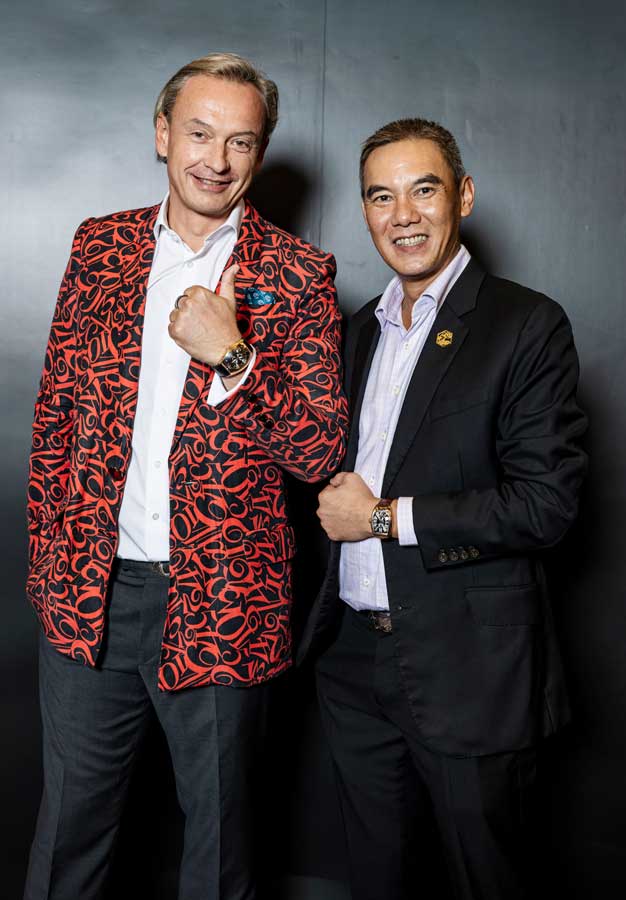 So throughout the pandemic, most brands are still mainly trying to fulfil their production backlog then?
JL: Yes and no. At the end of the day, let's be frank, who in the right mind last year, when everything was still so uncertain, would start creating big watches like this [Franck Muller Vanguard Revolution 3 Skeleton]?
Not at all. It has been a pretty quiet year, with a focus on icons and commercial pieces.
NR: Likewise, I would like to add, who in right frame of mind would buy a distribution company in middle of Covid situation as when Cortina Watch bought Sincere?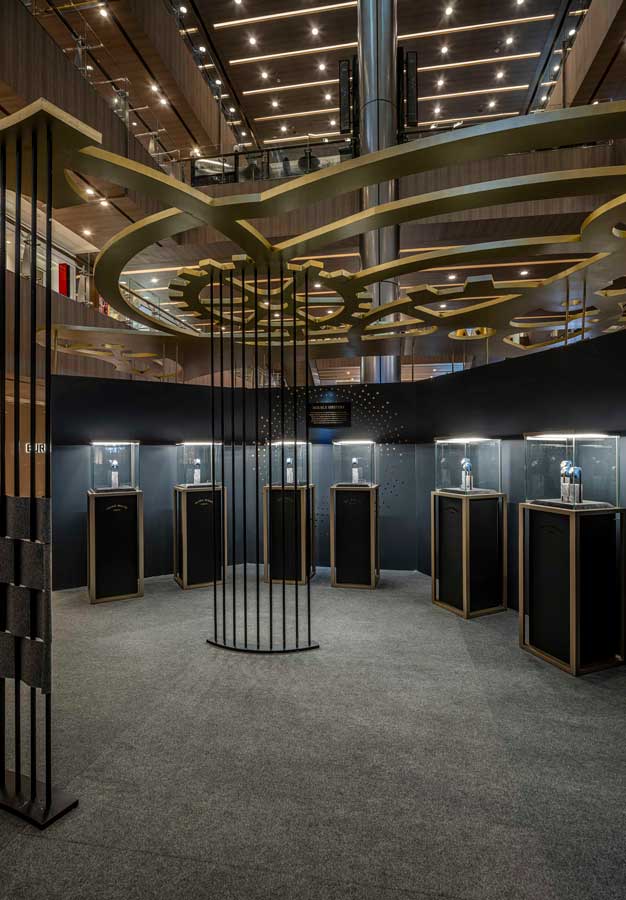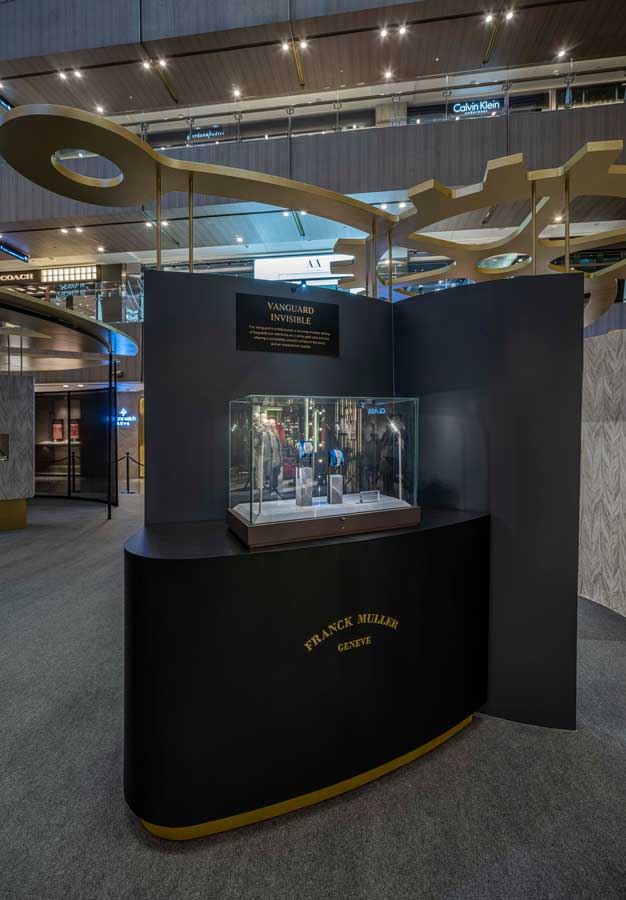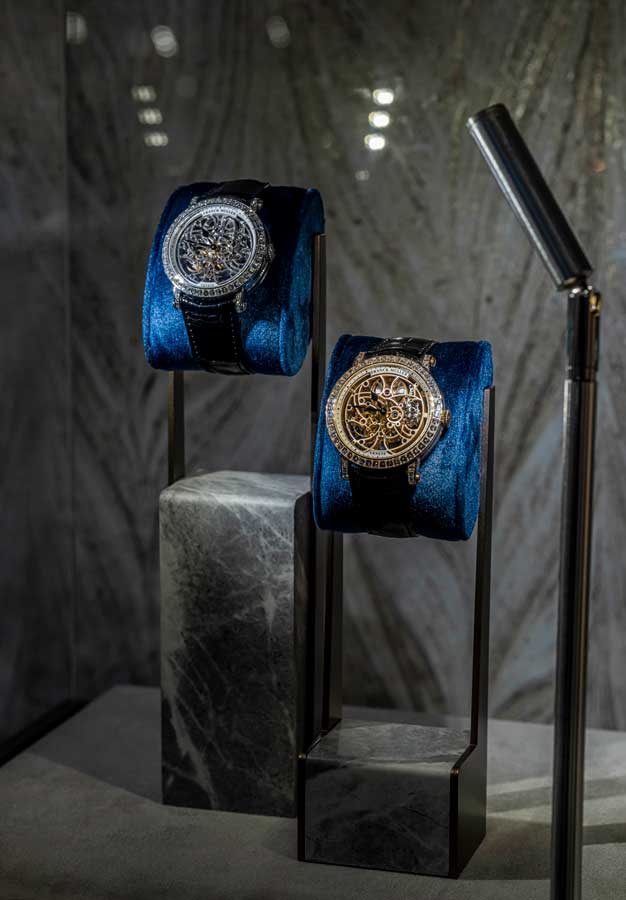 So it's very much business as usual at Cortina Watch.
NR: You have to stay creative. Take risks
JL: You cannot wallow in the situation. So we created a lot of things. And bear in mind, it's not like we can create today, launch tomorrow. A lot of brands try to be a lot more commercial, but they are losing out on their high complications where they actually have the expertise to do. But that's ok, we sell more Franck Mullers. [Laughs]
NR: As independent brand, we don't depend on shareholders, we are willing to take risks, to buy diamonds, to buy gold, even at high prices, and that's the creativity of Franck Muller. A lot of big groups will scale down and not buy anymore diamonds or gold, whereas we are independent. Free and financially strong as well.
JL: A lot of brands veered away from what they can do well.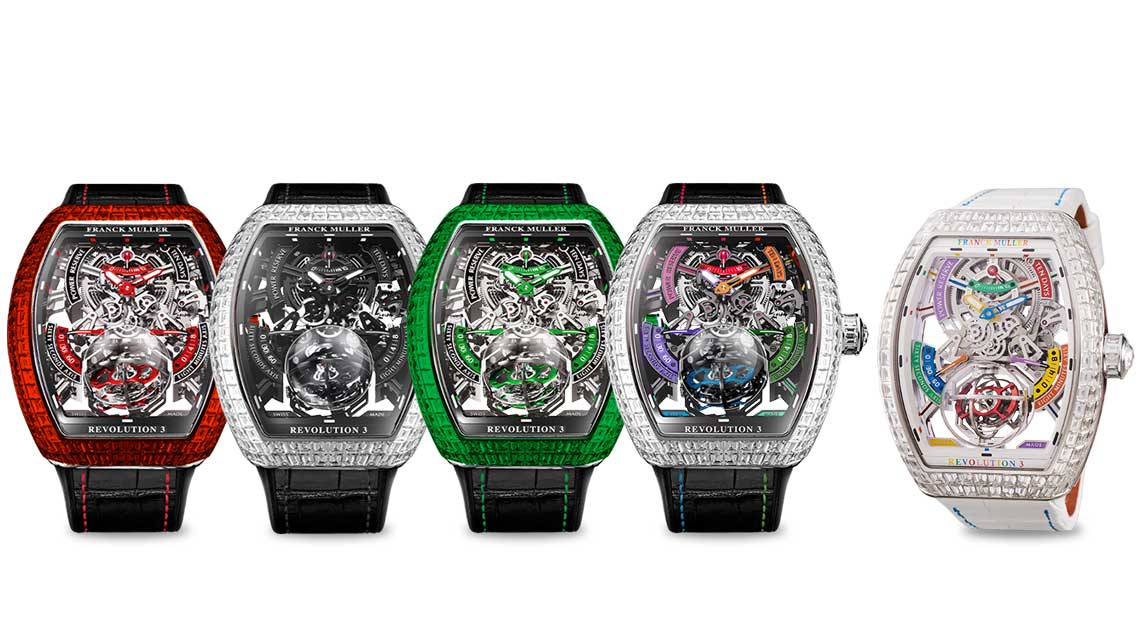 So how did the 50th anniversary collection come about?
JL: When we started working together, we also began planning the 50th anniversary collection, and we didn't want to have too many watches. We also didn't want to work with too many brands. So we chose only eight brands who are able to produce the watches, and of course Franck Muller was one of them. We could have gone the way of 100 piece limited edition of a 20- or 30-thousand dollar model. But that wasn't what we wanted. For the Master of Complications we want the most complicated watch. With diamonds, because without gemstones it wouldn't be a statement piece. And it is a statement, to show that Cortina Watch and Franck Muller are able to produce such watches, and have the confidence to sell such watches.
And this amazing exhibition also underscored the great partnership.
JL: For these five pieces, we do a big exhibition and a big launch, but it's not just about the watches; it's to show our partnership. In a very short period of time, it shows the maturity of our partnership. With Franck Muller we are looking at statement pieces. For every different brand I want their specialty.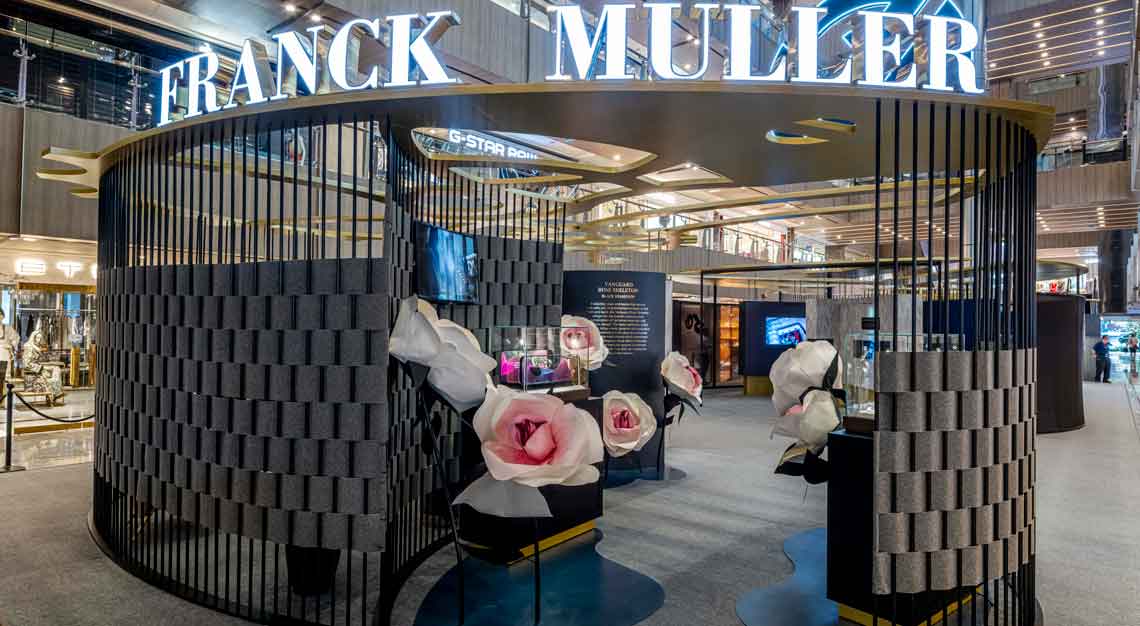 Has it been a smooth creation process, Nicholas?
NR: Yes, it was a very natural process. There is Cortina Watch's natural know-how of the market and our natural know-how of producing such complicated watches, so it all happened very smoothly and naturally. Franck Muller was the first to do the double axis tourbillon, triple axis tourbillon, fastest tourbillon, biggest tourbillon… this is just an evolution of all of that together. We're delighted to produce such a beauty for such a milestone.
And that's what clients want, at this level of luxury, don't they?
JL: Yes, at this level you want to be special, so we want to be able to tell the customer that we can do this, and we make it piece unique, for our 50th anniversary watch, just five pieces. Could have taken the easy way out with just five pieces all done the same, but we just like to make things more difficult for you [Laughs]
NR: [Laughs] Well we are the Master of Complications, so it's ok.