In our

weekly series

, we bring you the latest in luxury news around the world. This week's highlights: Baccarat bets on Rome, b

rew better coffee at home with Bacha x Alessi,

and luxury property markets in New York and Paris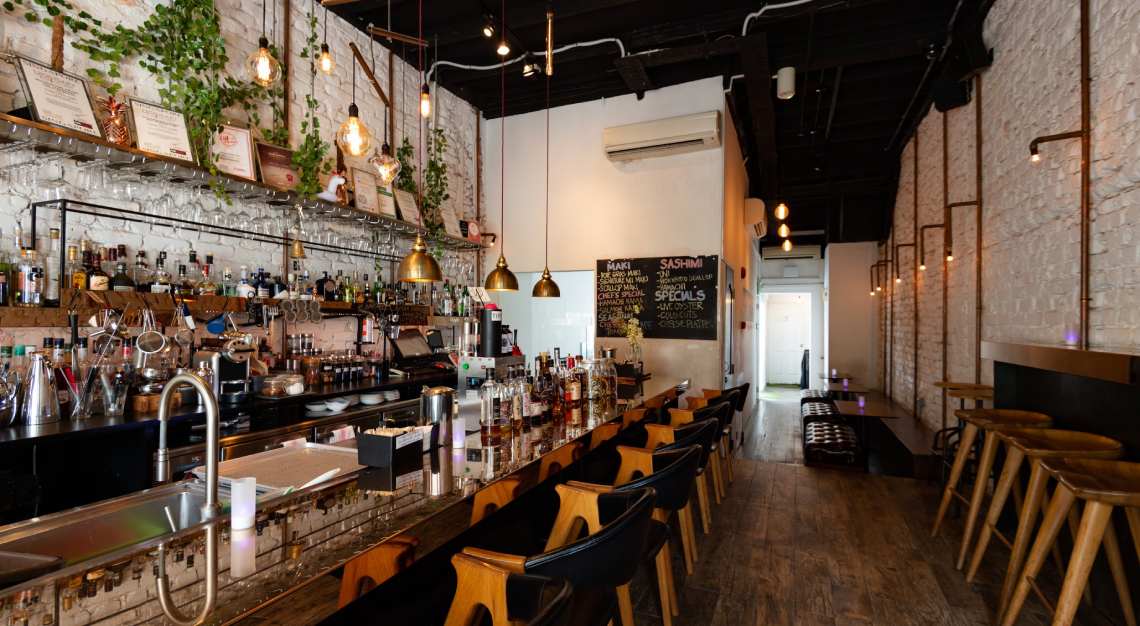 Maison Ikkoku says goodbye at year's end
The 12-year-old cocktail bar and modern Japanese restaurant is having its last run until 31 December 2022. Having shaped Singapore's cocktail scene since 2011, the bar and restaurant ushered in a new age of modernist Japanese-cooking and cocktail-making techniques. It should then come as no surprise that the three-storey Maison Ikkoku has won the hearts of many locals and celebrities, including British-Malaysian actor Henry Golding, who held his big day there. Founder Ethan Leslie Leong shares upon the news of his retirement: "Every party has to end somewhere and I hope to find an artist who is passionate in food and beverage to continue this legacy."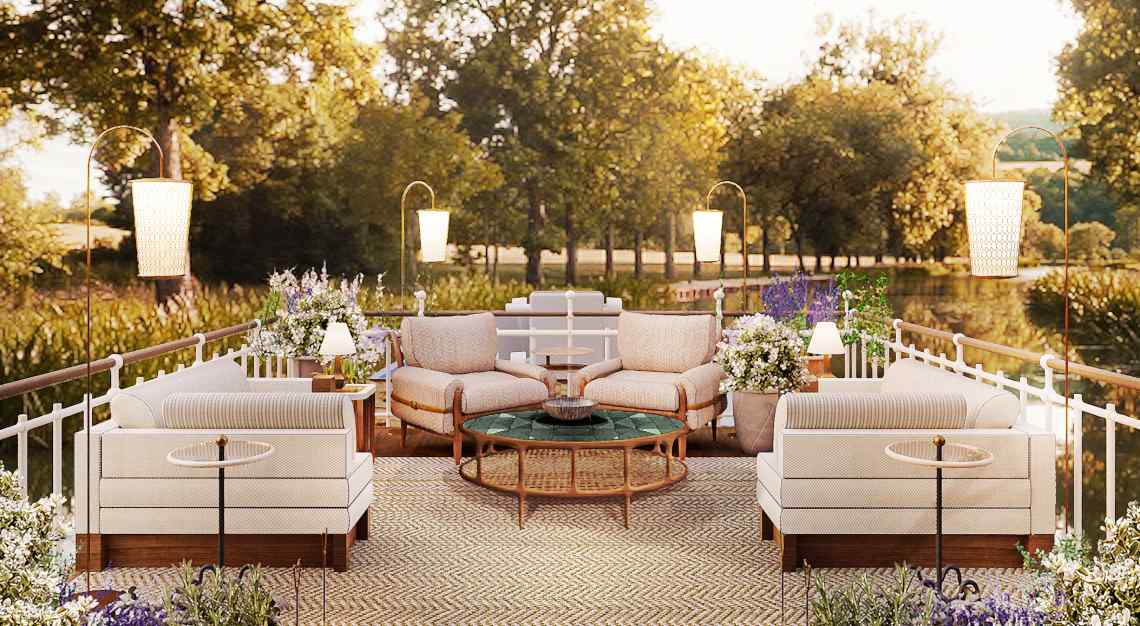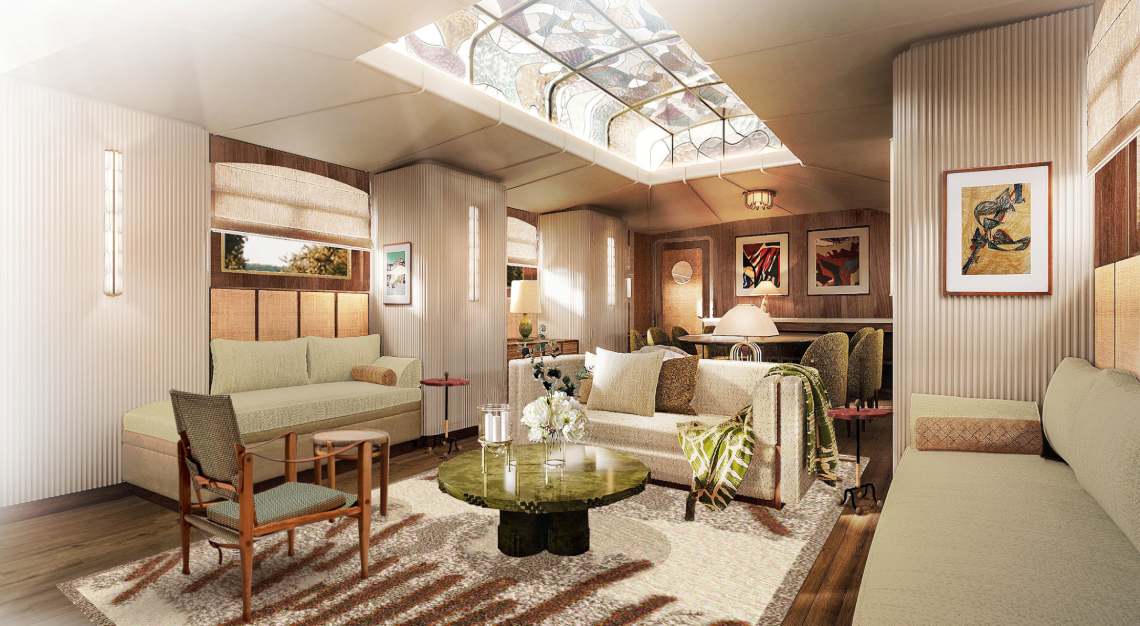 Rediscover Champagne with Belmond's Coquelicot
Belmond stands at the apex of hospitality and is continuing to do so with its latest Belmond boat, the Coquelicot. Expected to set sail from May 2023, Belmond's latest addition joins its French collection to take esteemed guests on a bespoke journey across Champagne.
Designed by the dynamic French duo, Humbert & Poyet, Coquelicot boasts three luxurious double cabins with ensuite bathrooms made of marble. Seek rest and relaxation in its sleek indoor lounge, or head to its impressive outdoor deck for a unique view of Champagne at dusk. Not forgetting the crown jewel, the vessel's top deck houses two seating lounges with an open kitchen and shaded dining space. Framed by local flora, revel in carefree bliss within any space of your choosing.
There lies a certain romance behind its name, too. Coquelicot, French for "red poppy," draws upon its mythological insignia of strength that lies behind a fine, delicate form. It is as much a nod to discovery—the new luxury barge is a sophisticated invitation to voyage past the surface and take a deep dive into what lies beneath Champagne's surface.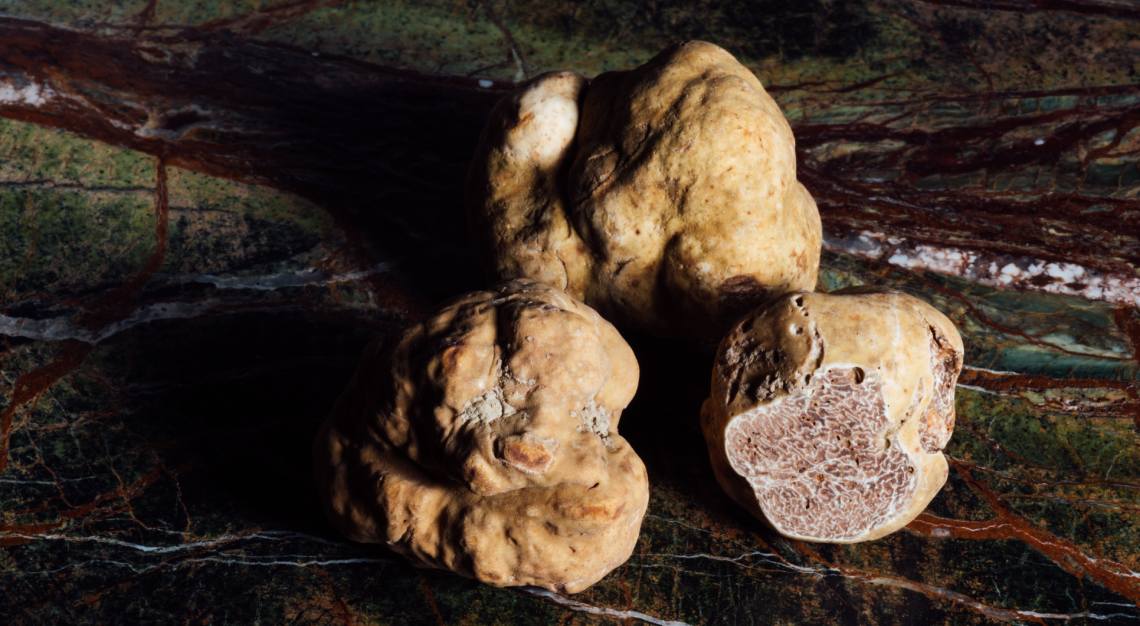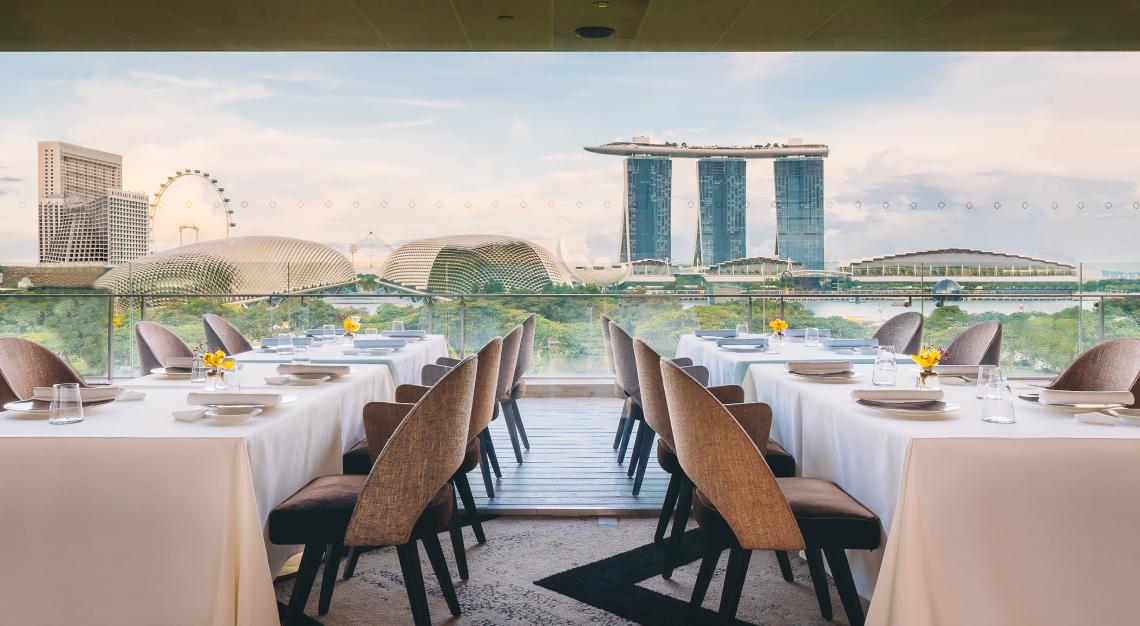 White truffles for a good cause
Michelin-starred Art and the Alba White Truffle World Auction are joining hands this 13 November 2022 to present the annual Alba White Truffle Benefit Dinner and Charity Auction. Held at the National Gallery Singapore, expect the best of Italian fine dining with dishes like the indulgent 32-Egg-Yolk Taglierini, Charcoal-Roasted Venison, and more. Alba white truffle is, of course, featured across the five-course degustation menu.
The exclusive seasonal truffle specimens will be auctioned alongside rare Italian wines from Consorzio di Tutela Barolo Barbaresco Alba Langhe e Dogliani. The evening will round off with an exciting international bid for the final truffle lot, with cities like Doha, Hong Kong and Vienna joining a virtual contest to emerge the highest bidder.
All the proceeds from the silent auction will go to a local beneficiary, =Dreams, a non-profit that empowers children from low-income households and provides after-school support.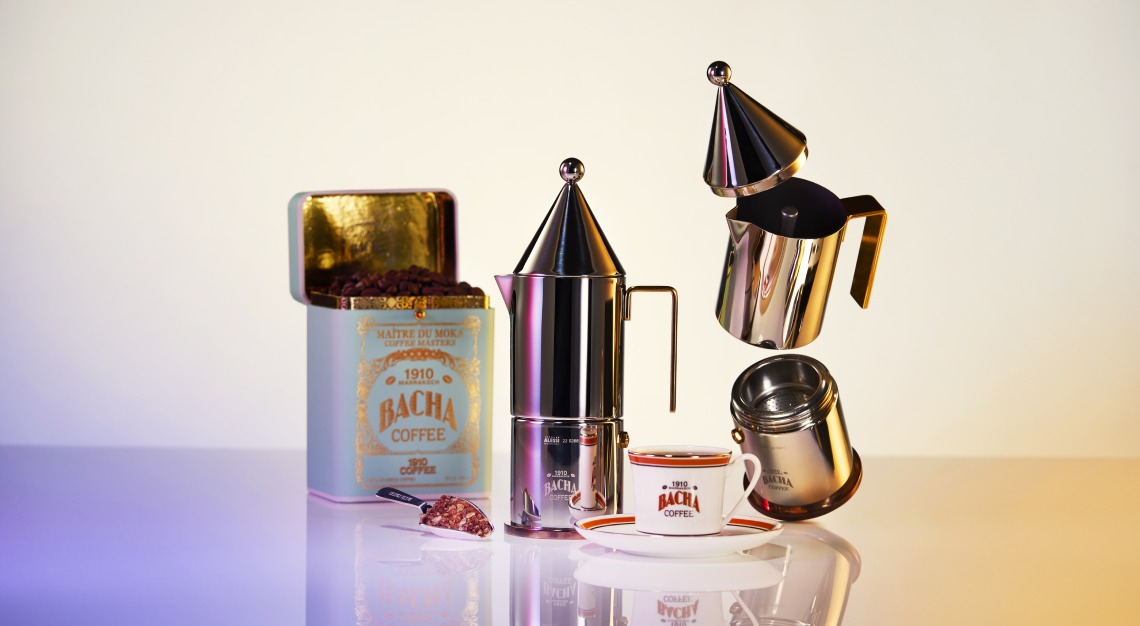 Brew better coffee at home with Bacha x Alessi
Bacha Coffee does not disappoint with its 100 per cent Arabica beans, which you can now brew using the new Bacha Coffee x Alessi La Conica Espresso Coffee Pot. The beautifully designed espresso pot is not just functional, but a timelessly chic addition to your kitchen, too. Made with 18/10 sleek stainless steel, a clean copper bottom and with an exclusive golden handle, the specific selection of materials make sure your coffee brews at optimal, evenly regulated temperatures. Better yet, the chemically inert steel makes sure no other ions seep into your coffee, so you know you're really getting every flavour intended. Yours for S$450.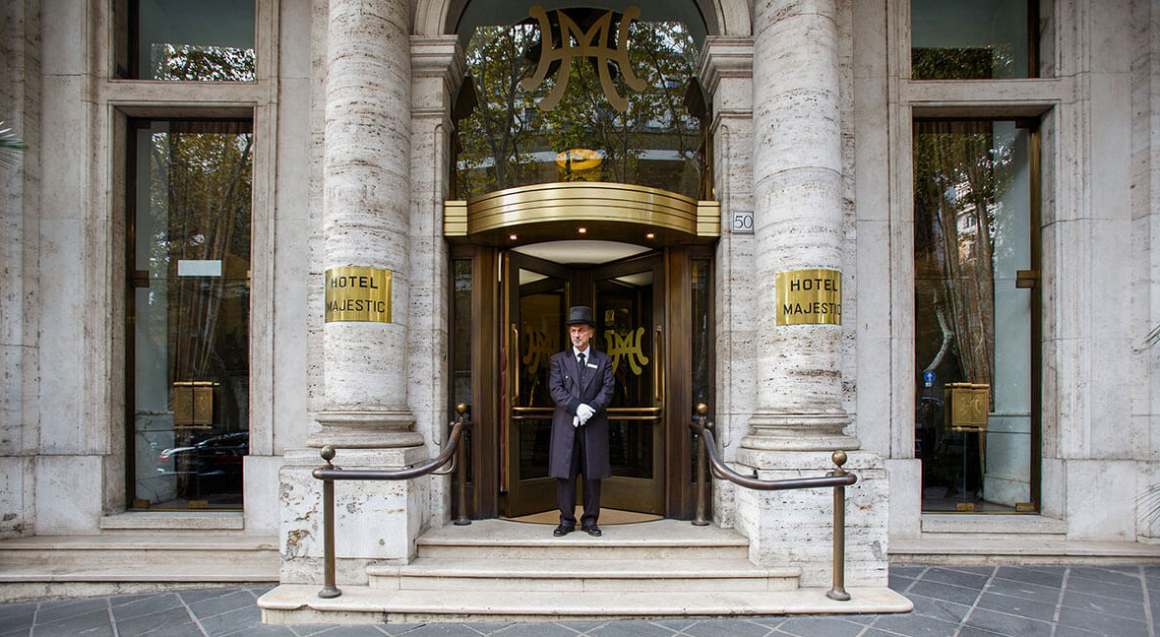 Baccarat bets on Rome
French luxury house Baccarat is coming to the Eternal City. SH Hotels & Resorts and Boscalt Hospitality will be restoring the Italian capital's landmark Hotel Majestic to launch Baccarat Hotel Rome this 2025. The 83-suite hotel will be nothing short of Baccarat's iconic finishes and meticulous design. Baccarat Hotel Rome seeks to raise the bar with its lavish and enchanting facade, touting itself as the ancient city's social and cultural hub with a touch of ultra-luxe hospitality. Live la dolce vita (Italian for "the sweet life") as you dine with a panoramic view of Via Veneto atop the main restaurant's terrace. Guests may also expect an intimate cocktail bar, a full-service spa, and fitness facility.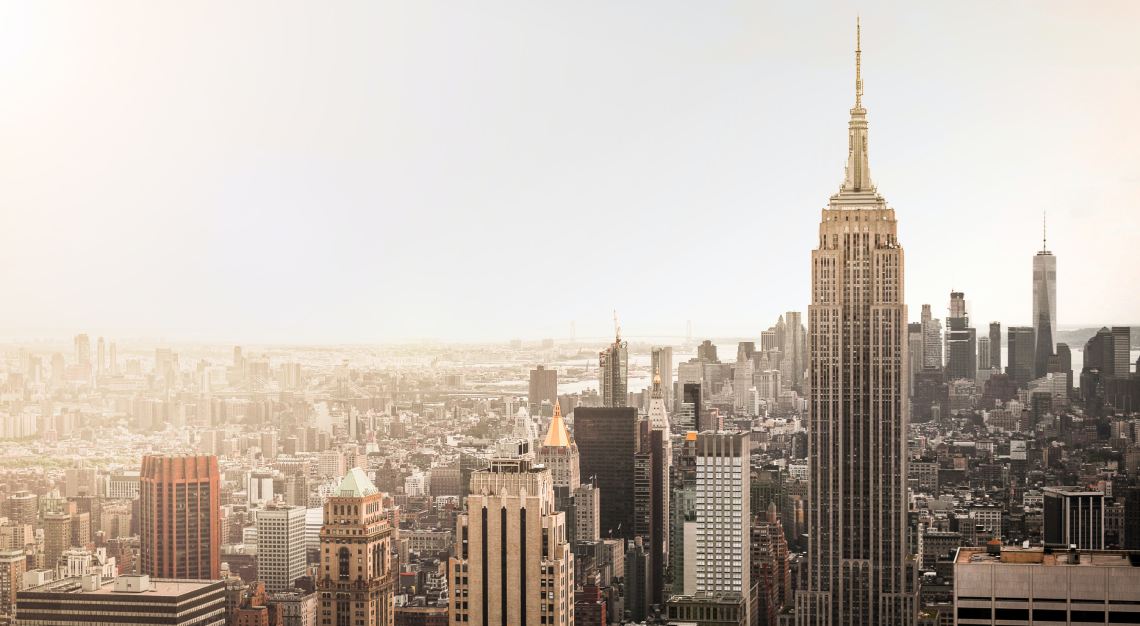 Hit it or quit it: Luxury home markets in New York City and Paris
Manhattan's luxury home market has been seeing declining sales, and Donna Olshan, president of Olshan Realty, blames it on "rising interest rates and a chaotic stock market." To illustrate, The Wall Street Journal reported that a penthouse at 25 Columbus Circle, which was originally priced at US$75 million in 2019, recently sold for only US$40 million, almost halving its initial value.
Where might the New Yorkers be going then? Paris, apparently. Bloomberg recently reported that Parisian luxury property prices are skyrocketing as Americans flock to the French capital looking for homes. Barnes reported that an average prime property (for the uninitiated: ones that go above US$2.9 million) has jumped by nine per cent in the first half of this year. More shockingly, the leading luxury real estate agency has sold more prime Parisian properties in the first half of 2022 than it did in all of 2021 combined. Associate director of Varenne, Hugues de La Morandière, attributes this to the "[big] fortunes" that "were made in the US during the pandemic."