In our weekly series, we bring you the latest in luxury news around the world. This week's highlights: Naladhu Private Island reopens in the Maldives, over 50 countries bans crypto, and Saved NY, a treasure trove in the Big Apple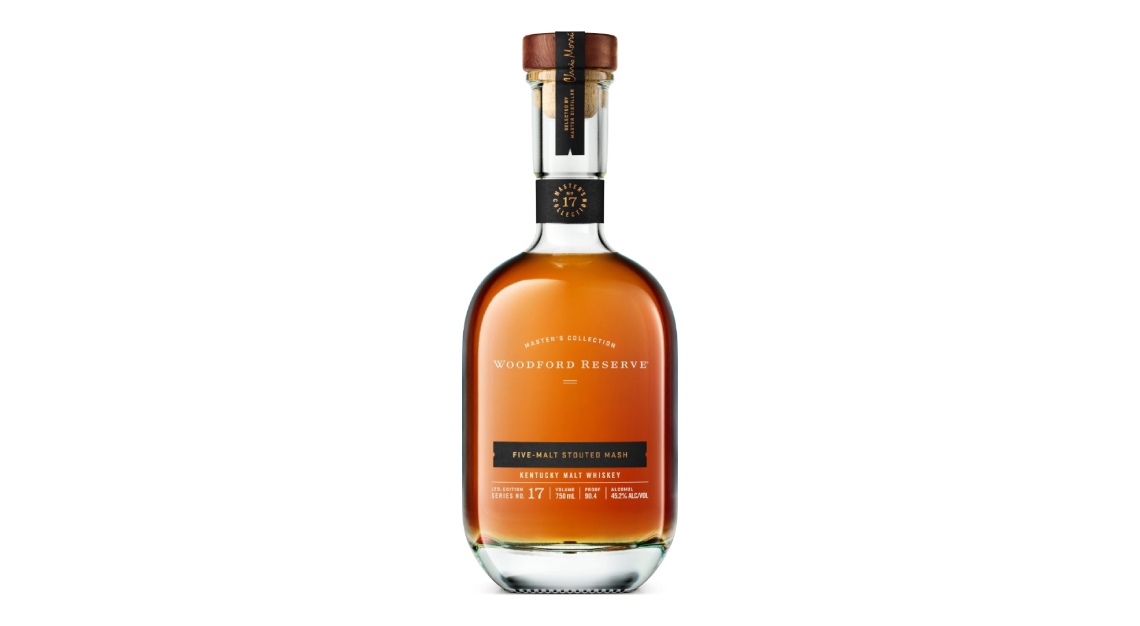 Woodford Reserve's new whiskey tastes like stout
Why you should care: The brand, owned by beverage giant Brown-Forman, was created in the '90s and is well-regarded for its bourbon in particular, but also rye, wheat and malt whiskies. Master distiller Chris Morris and assistant master distiller Elizabeth McCall take great pride in these expressions, touting the "five sources of flavour" that go into the Woodford profile. But they also like to spread their creative wings a bit, and the Master's Collection offers that opportunity. The brand-new Five-Malt Stouted Mash is the 17th release in the series, and requires some explanation.
The inspiration for this malt whiskey came from two things. First, there's Woodford's peripheral Irish ties, namely that the original distillery on the site was made by Irish stonemasons back in the early 1800s, and the fact that the whiskey is distilled onsite in triple pot stills like Irish whiskey. Second, American whiskey is made from what is known as distiller's beer, which is the mash of fermented grains that is subsequently distilled into a spirit and then aged in barrels. This brings us to this singular new release that has more in common with other beer-adjacent craft whiskies than anything you've tried from Woodford before.
The nose is full of dark fruits, espresso and chocolate notes, with an underlying maltiness. Take a sip and the palate expands into rich toasted nut and cocoa notes, with some caramel, banana and, as expected from the name, rich, dark stout beer flavours. This comes from the five malts used in the mash bill for this whiskey – Distillers Malt, Wheat Malt, Pale Chocolate Malt, Carafa 1 Malt and Kiln Coffee Malt. The result is a remarkably stout-like whiskey, but minus the hoppy notes you'll find in some others of this ilk. At 90.4 proof, just like the original bourbon, there is a touch of heat but it's subtle, not aggressive. This is a sipper, not a mixer, and may take some time getting comfortable with, but it's definitely worth a taste if you can find a bottle.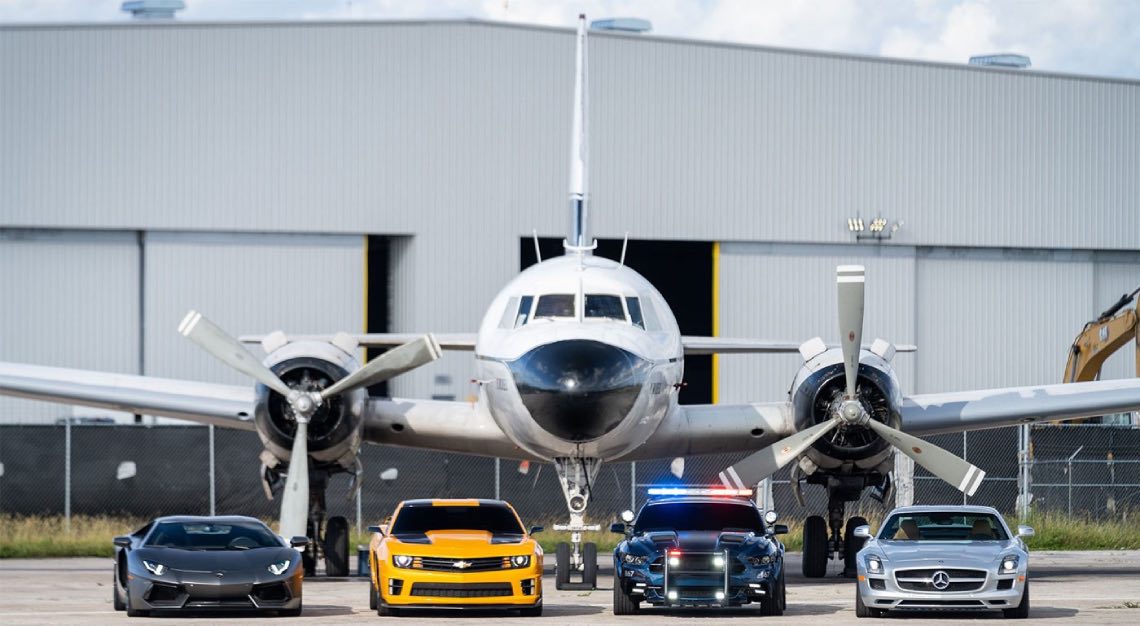 Transformer cars are on sale for US$2 million
Why you should care: Hollywood director Michael Bay teamed up with Miami-based vintage supercar dealership Curated to offer a series of cars that were used in the making of the Transformers series. The collection is headlined by the popular 2010 Chevrolet Camaro 'Bumblebee' and Mercedes-Benz SLS AMG that were both seen in Transformers 3: Dark Side of the Moon, with the latter car iconically driven by Victoria Secret model Rosie Huntington. Other notable cars include the Ford Mustang GT police car based on the Six Generation S550 platform that was used in Transformers: The Last Knight, and finally the 2014 Lamborghini Aventador as seen in Transformers 4: Age of Extinction. The entire collection will come complete with the original movie footage and documentation, and can be yours for US$2 million (S$2.72 million).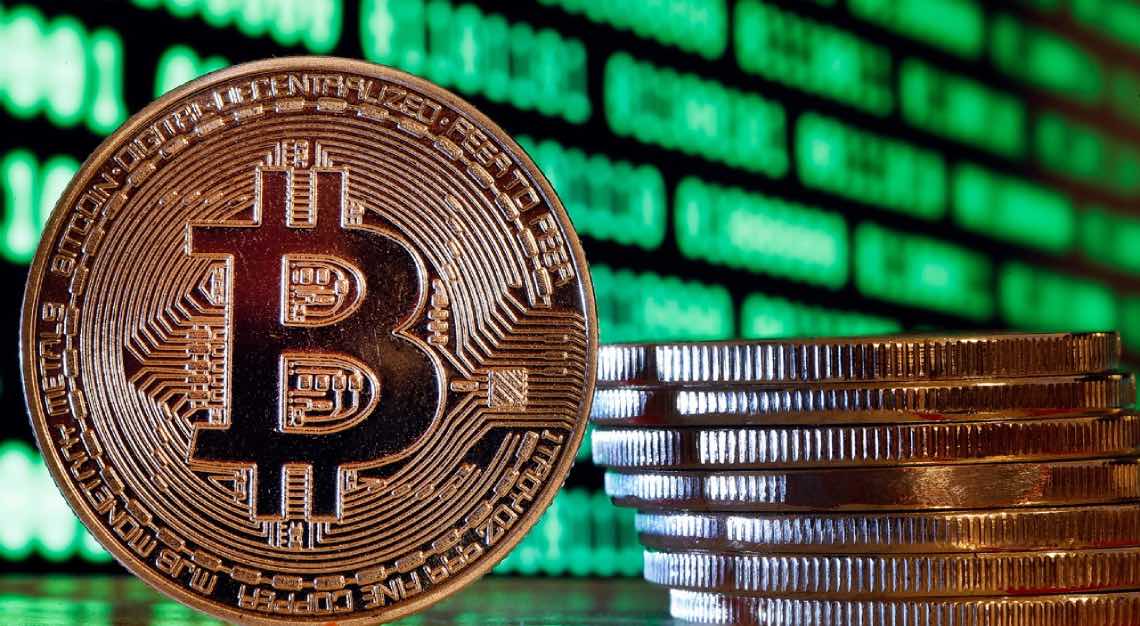 Over 50 countries have banned cryptocurrency
Why you should care: Over 50 countries have issued a ban on cryptocurrency, and nine of them have outlawed the blockchain completely; most of which are from Islam-majority places that consider cryptocurrency against the Islam religion. These countries join China, which placed a ban on cryptocurrency trading in 2017 before proceeding to blocking crypto-mining earlier this year. 21 countries, on the other hand, have not placed any regulations on their crypto industry, including Brazil, Jordan, and Pakistan.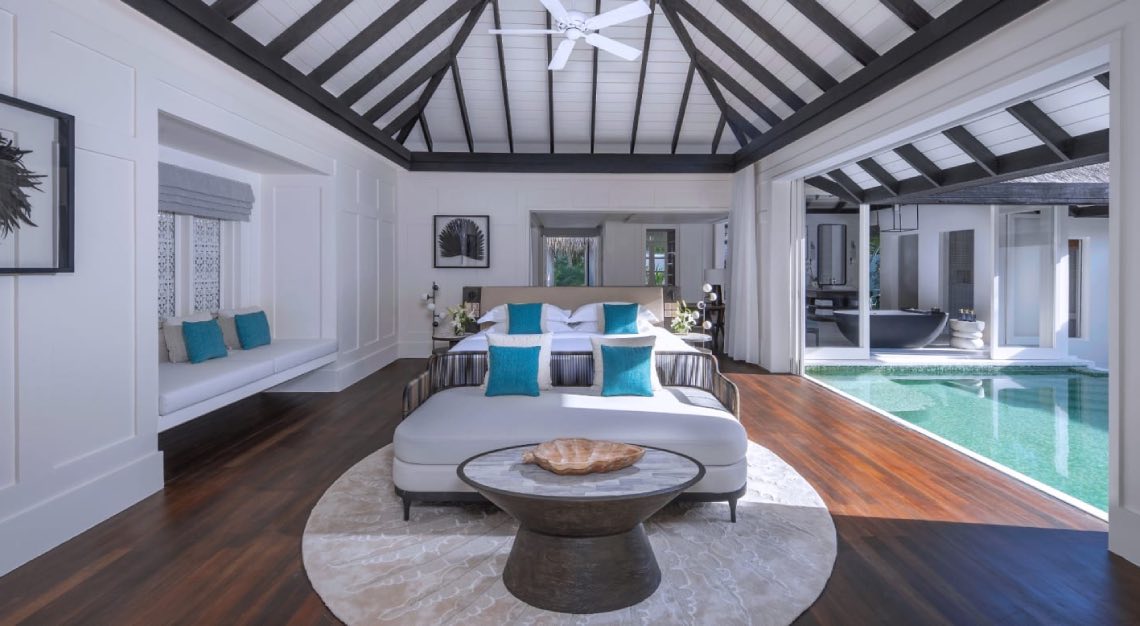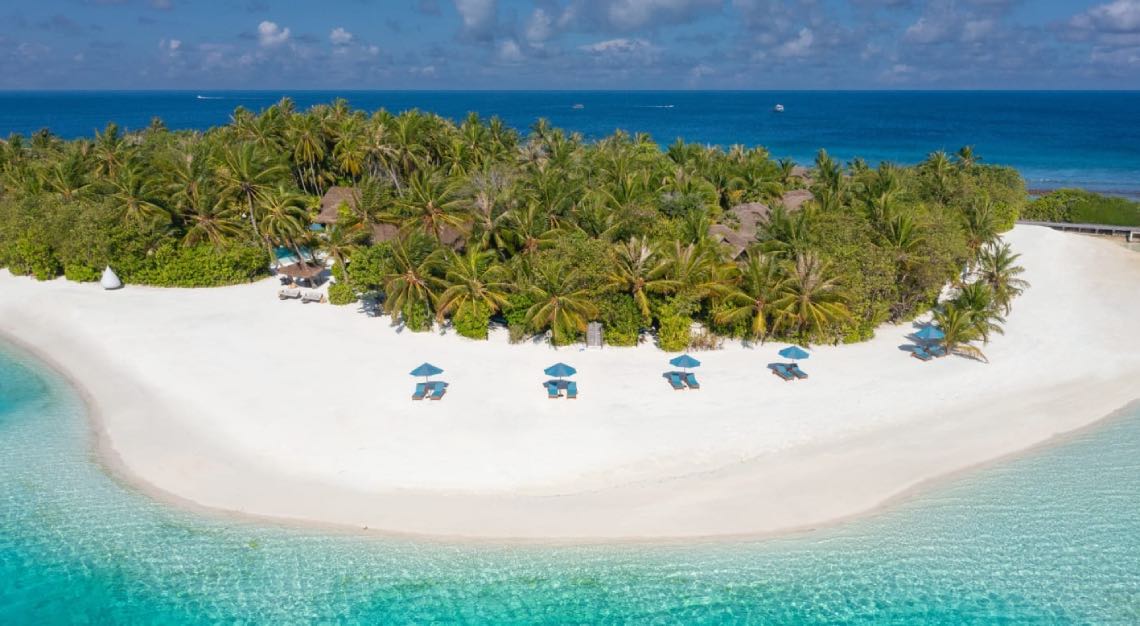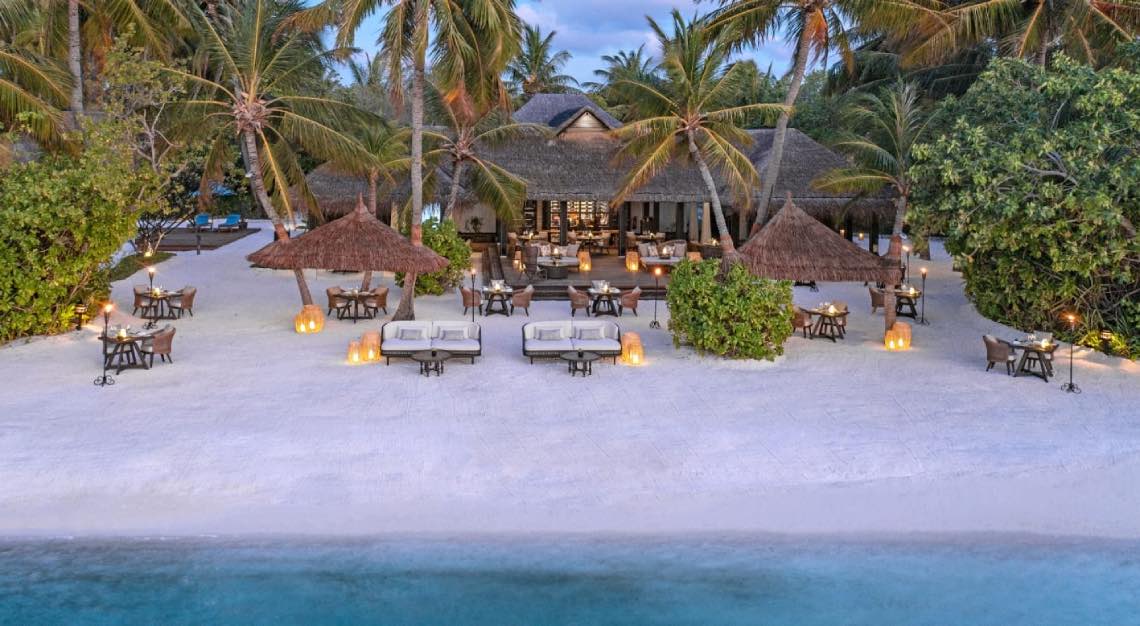 Naladhu Private Island reopens in the Maldives
Why you should care: Naladhu Private Island is the new exclusive contemporary luxury haven in the Maldives, just 30 minutes by speedboat from Malé's Velena International Airport. After a complete redesign by New York-based designer Yuki Yamazaki, the island now houses just 20 'homes', including a contemporary Two-Bedroom Beach Pool Residence that boasts a 20-metre private beach. Guests will now enjoy a cinema under the stars, coral planting, snorkelling trails, and a bar, restaurant, wine cellar and gym that overlook the deep-blue waters.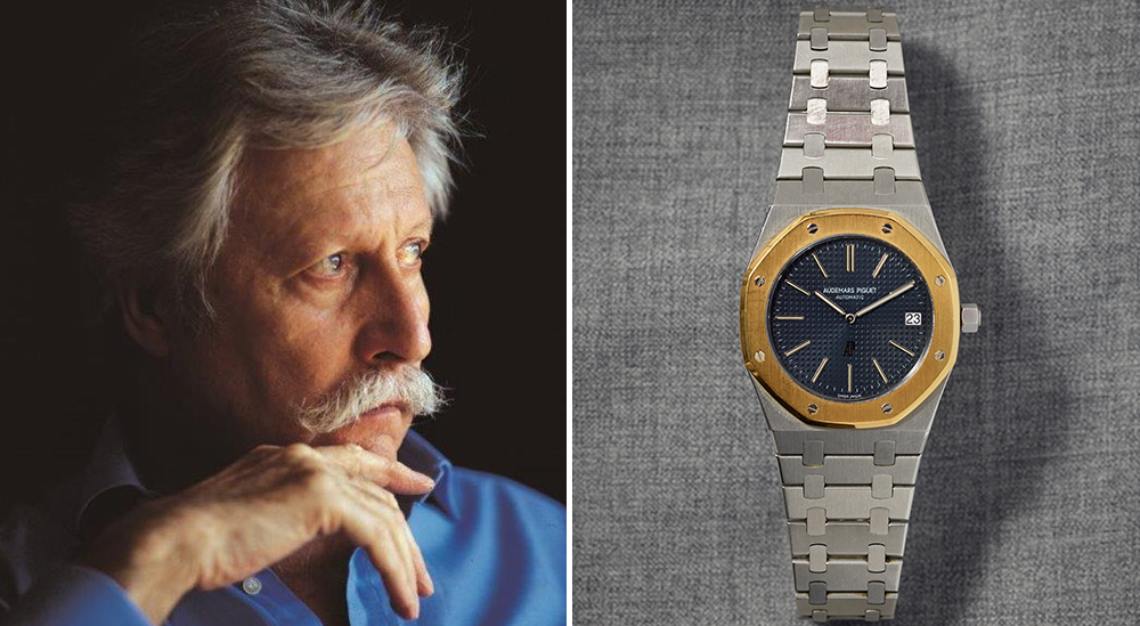 Gérald Genta's Royal Oak and more are heading to auction
Why you should care: For the first time since his death a decade ago, famed watch designer Gérald Genta's private vault is to be opened with some of the treasures within put up for auction, but with a twist. Sotheby's has announced it will offer 100 original drawings from "the Picasso of watchmaking" in spring 2022 with NFT replicas of each physical artwork. Select drawings and watercolours will showcase never-before-seen archive material and multimedia biographical content. You'll even be able to bid on the designer's iconic 1970 sketch for the Audemars Piguet Royal Oak and his original design of the Nautilus for Patek Philippe. The works will be presented in the three-part Gérald Genta: Icon of Time Sale taking place in Geneva, Hong Kong and New York from February through April next year.
The auction dates for your calendars include Geneva from 10 to 24 February 2022, Hong Kong from 10 to 24 March 2022, and New York from 13 to 27 April 2022. A portion of the proceeds from the sales will go towards the Gérald Genta Heritage Association to encourage and reward the next generation of watchmakers.
Following the series, collectors can then be in the running to acquire the designer's personal Royal Oak from Audemars Piguet. Made from yellow gold and stainless steel, the unique timepiece will be included in Sotheby's Biannual Auction in Geneva. The sale takes place in May 2022 and will coincide with the model's 50th anniversary of its release. Also up for auction are four rare oil paintings by Genta at the final sale. Each is said to pay tribute to the Nautilus and Royal Oak references, according to Sotheby's.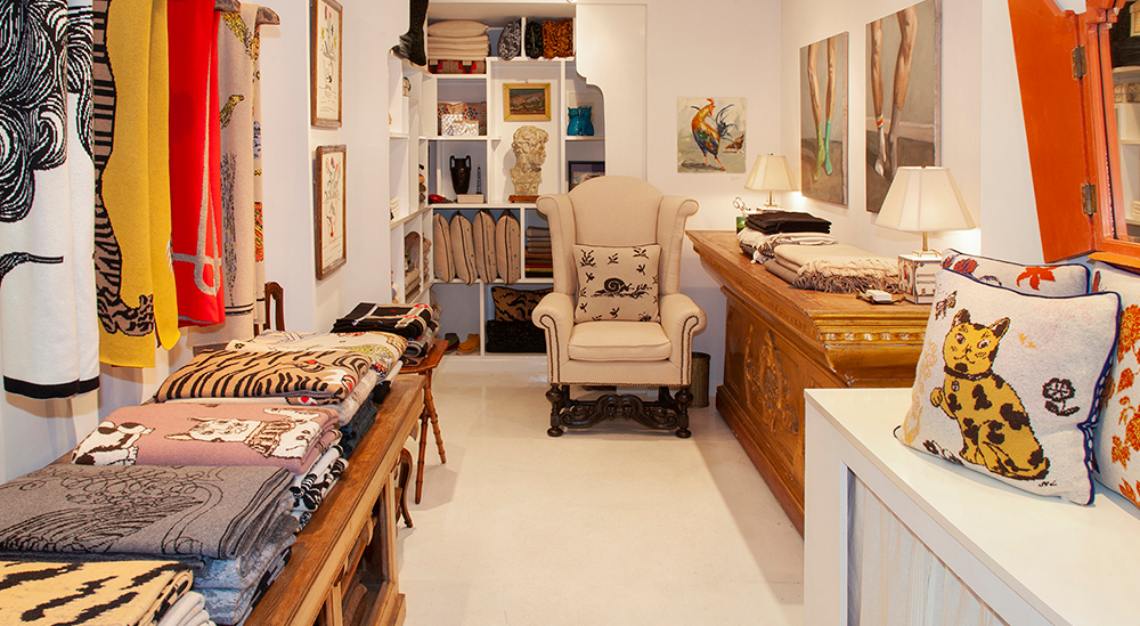 Saved NY, a treasure trove of cashmere and designer goods
Why you should care: The term "curated" has become so overused by store owners and designers that it's now less an adjective than it is self-congratulatory PR jargon. Perhaps that's why, when a retail business is truly curated by a refined, singular eye, it makes a big impression. Such is the case with Saved New York, a small clothing and housewares company situated in Manhattan's Gramercy Park neighbourhood. An Ali Baba's cave of decorative delights, the store is best known for its cashmere but, like all great troves, it also contains plenty of the unexpected.
Founded by artist Sean McNanney, who studied textile design at the Centre for Creative Studies in Detroit and cut his style teeth building sets for Ralph Lauren, the brand debuted in 2015. In addition to the Gramercy shop, Saved also has a store in Williamsburg primarily stocked with furniture. If the Manhattan store is an edited cabinet of curiosities, the Brooklyn store is the fascinating warehouse they pass through before making the cut. Although the stock runs the gamut from whimsical collages to rare antiques, Saved New York has become best known for its handmade cashmere sweaters, scarves, pillows and throws, all of which are designed either by McNanney himself or in collaboration with various well-regarded illustrators, artists and tastemakers.
While some of the designs are subdued, many of the sweaters are wonderfully dramatic (think of something Oscar Wilde might wear on Casual Friday). Although McNanney reports that most men are partial to a tiger-striped crewneck sweater, there are decadently chunky shawl collar cardigans, polos and other classic silhouettes in a range of neutrals. For the more daring, there's an almost floor-length cardigan in a slithering snake print, a sweater vest jacquard-woven with assorted fauna silhouettes and a graphic rooster sweater that puts one in mind of Pennsylvania Dutch country – a piece that reflects of McNanney's interest in American folk art.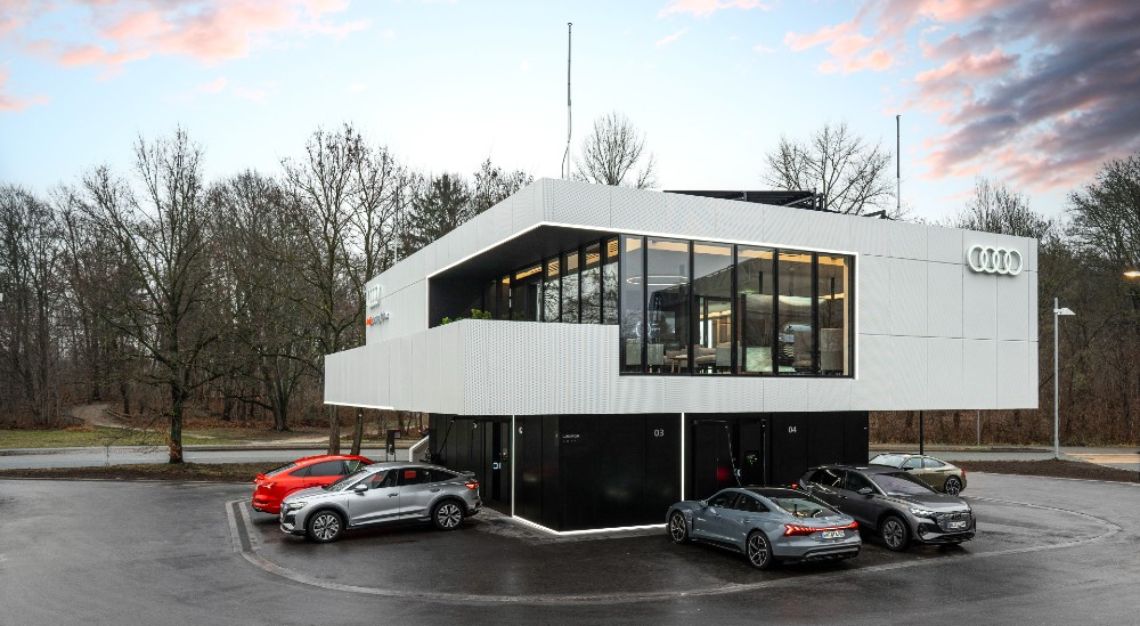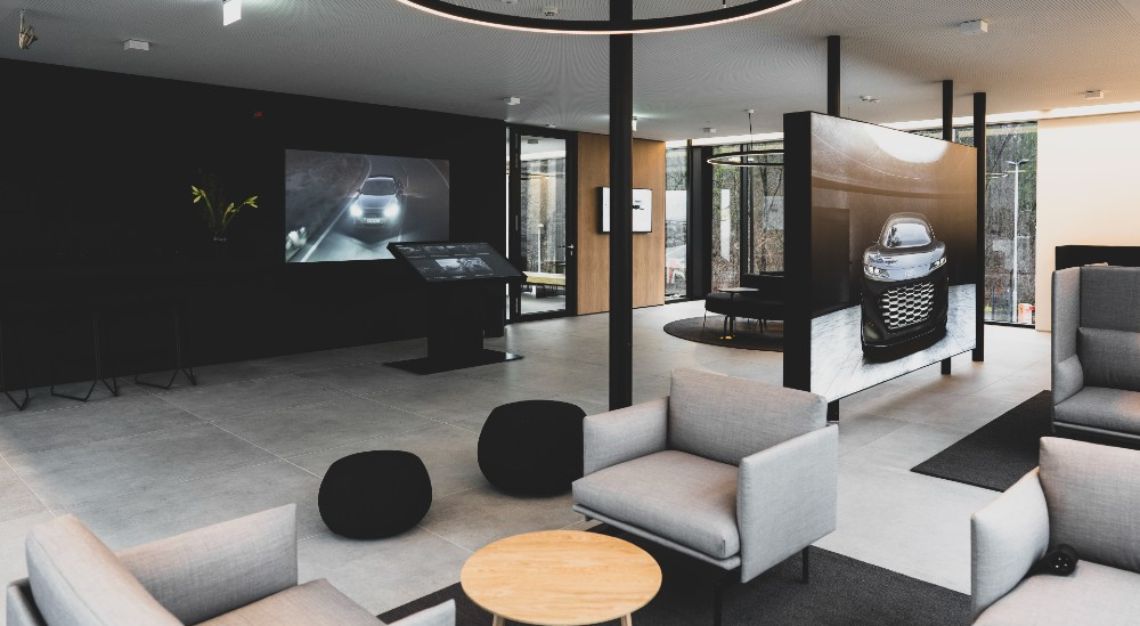 Audi unveils world's first luxury lounge for EV charging
Why you should care: The luxury marque opened what it's calling the world's first charging hub in its home country of Germany this month. Unlike a gas station for EVs, the reservation-only hub features a well-appointed lounge you can relax in while waiting for your battery to top up. The charging concept, which is located in Nuremberg, is part of a pilot programme aimed at making life easier for EV owners living in urban areas, specifically those who don't have their own superchargers at home. The station is equipped with six charging points, which are powered by 2.45 MWh of interim storage and an additional 200 kW of green energy. Audi says they'll each have 320 kW of charging power, meaning they can add 100 kilometres of driving range to the E-Tron GT in just five minutes and charge its battery from five to 80 per cent in about 23 minutes. The automaker expects that around 80 EVs will be able to use the hub each day.
The appointment-only hub includes a comfy waiting lounge upstairs, complete with couches, TVs, WiFi and self-serve coffee and vending machines so you can relax or work while your EV charges. You won't have to worry about your racking up a huge bill while you wait, either. The company says each kilowatt should cost about US$0.35 (S$0.47).
In case you missed it: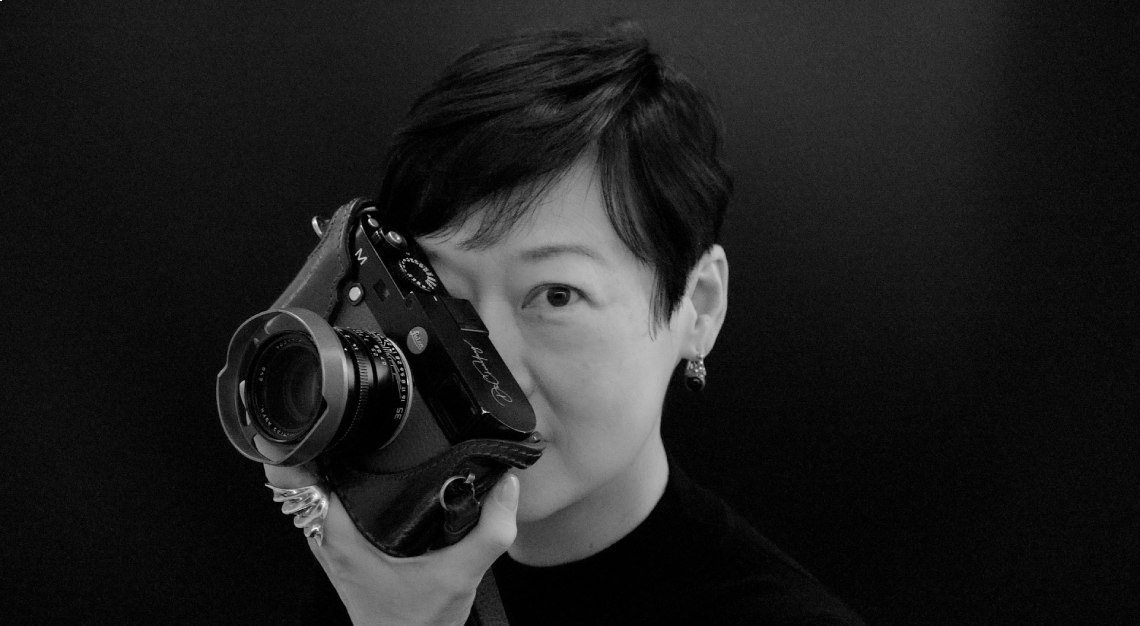 The Man Behind That Portrait is happening at the Leica Galerie until 11 January 2022
Dr Chua Yang, daughter of Cultural Medallion recipient Chua Mia Tee, walks us through her passion for street photography and her debut exhibition, The Man Behind That Portrait.
Events in Singapore: What to do this 23 to 29 December 2021
Happenings this week.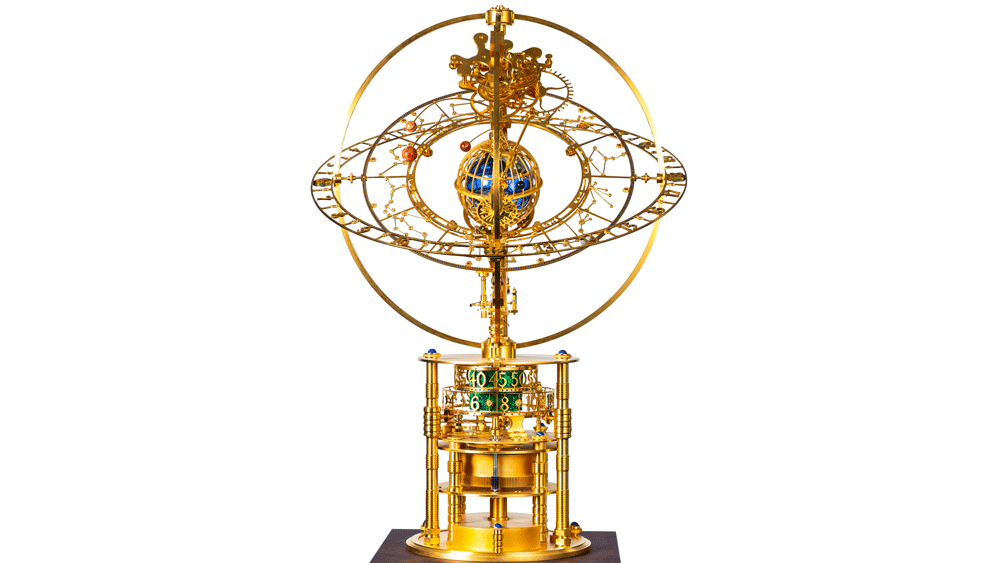 How a former taxi driver became one of the world's most original clockmakers
The story of how Miki Eleta became a world-renowned clockmaker.