Italian chic in China

Hand's up, whoever has visited Bvlgari Hotel Bali. If you loved it as much as we did, then you should make a trip to Beijing, pronto to experience what its latest outpost has to offer. Bvlgari Hotels has built a sleek Italianate oasis inside the heart of Beijing — bringing the minimal lines and dedication to fine materials and craftsmanship of its flagship Milan property to the bustling city.
With a prime location along the banks of the Liangma River, the Bulgari Hotel Beijing is ideal for guests travelling for both business and pleasure. It is nestled in the heart of the business-savvy Embassy District and a stone's throw from the upscale boutiques and swanky galleries of Sanlitun.
The 119-room property in the buzzy new Genesis Community was designed by Italian architectural firm Antonio Citterio Patricia Viel. It's the same firm tasked with bringing each of Bulgari's hotels in Rome, London and Bali to life (Dubai, Shanghai and Moscow will be coming soon).
For Bvlgari Hotel Beijing, the firm set out to create an urban oasis, keeping fine Italian furnishings from the likes of B&B and Maxalto. The Travertine marble is sourced from Italy's best quarries, and plush, Bvlgari-branded accents in a neutral colour palette to give guests a needed respite from the sensory experience of the city below.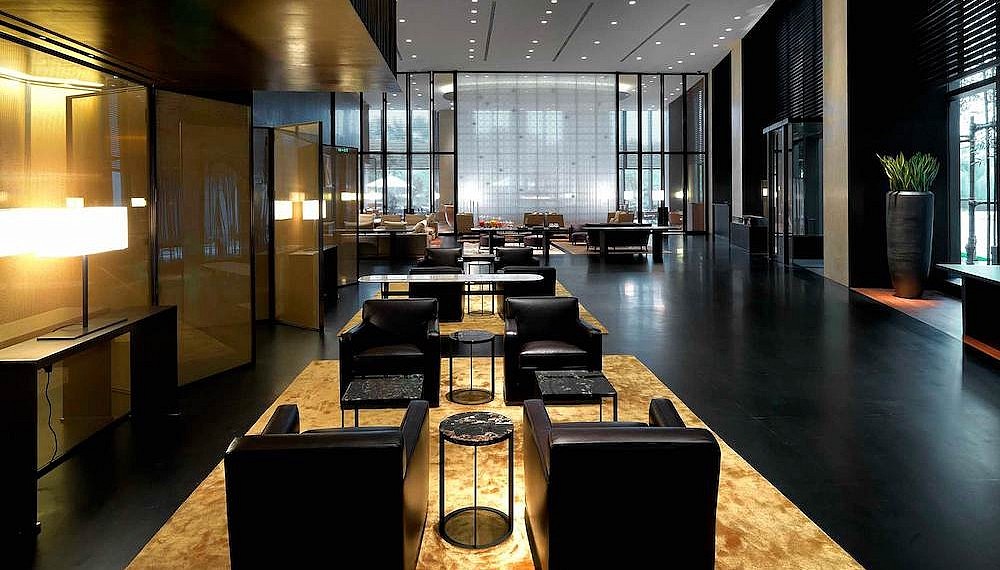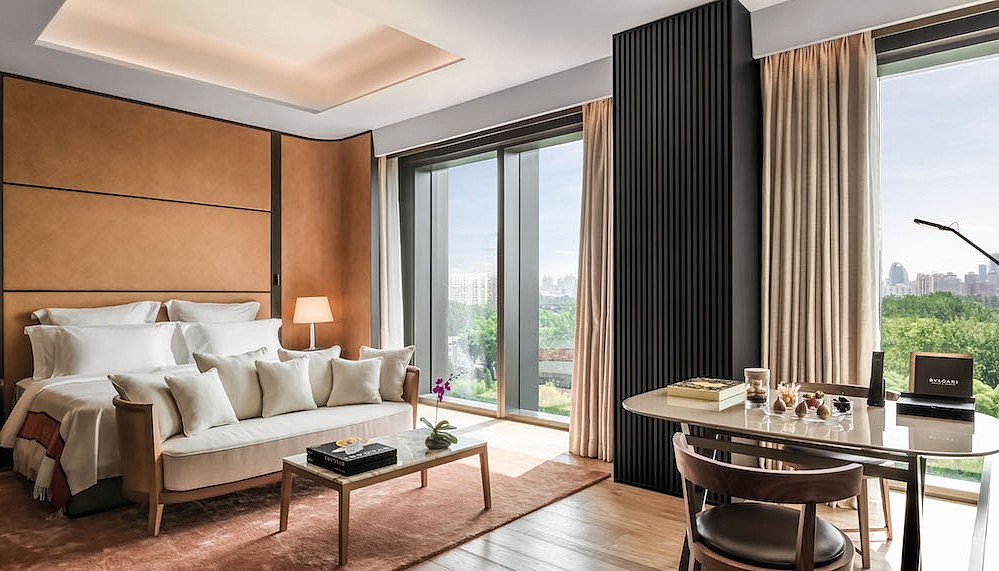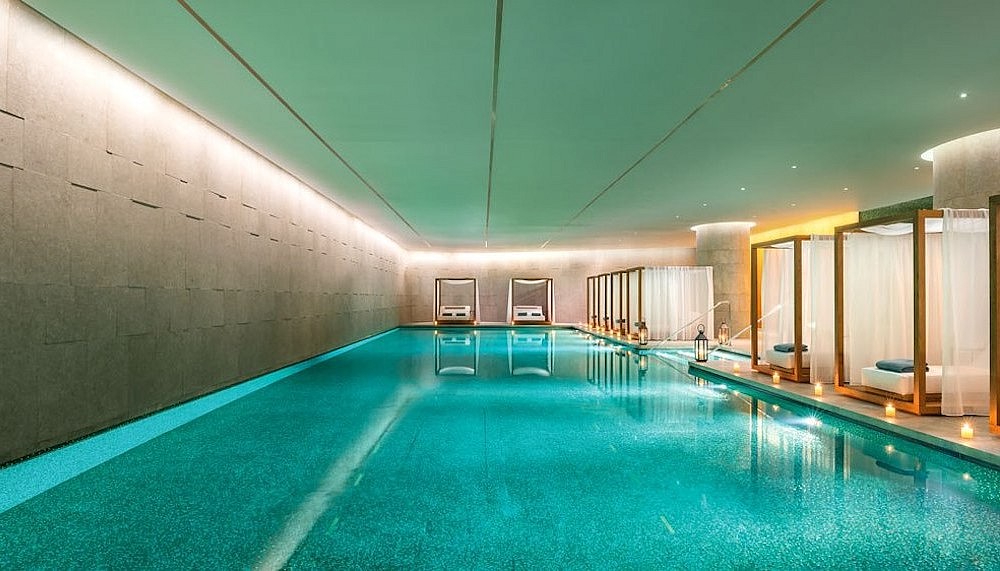 Though all of the rooms and suites are spacious, the 400-sqm Bvlgari Suite is one of the biggest in the city. Here, guests can enjoy views of the river, the Beijing skyline. Enjoy the view of lush manicured gardens from the suite's floor-to-ceiling windows (we suggest soaking up the view from the marble Jacuzzi bathtub — one of the property's best vantage points). And while you're at that, sip on fine wine brought up from the property's stylish Italian-style bar.
Stepping Out
When not out navigating the city in the property's fleet of Maserati limousines, guests can enjoy luxury shopping, Michelin-starred dining, and truly indulgent spa treatments from the comfort of the hotel. The property employs a team of personal consultants who are able to advise guests on purchasing fine art and fashion from the privacy of their guestrooms. Private viewings of Bvlgari's glistening jewellery can be arranged in-suite for guests as well. Once they've treated themselves to a new collector's item, guests can unwind at the expansive spa's indoor pool — designed to invoke a Roman bath.
Once dinner rolls around, guests can then book a table at Bulgari's ever-popular Il Ristorante, where they can enjoy three Michelin-star chef Niko Romito's authentic Italian food.