Take a 100km hike through South New Zealand with an All Blacks captain and Olympic champion for a really good cause
More than just a game, a sport has the power to bring people together, regardless of age, race or gender. In a world often so fractured, it is the important connective tissue that's needed to put any differences aside and to bridge the divide, even for a while.
That's the aim of Challenge New Zealand (30 November to 5 December 2020), your once-in-a-lifetime opportunity to trek through New Zealand's beautiful South Island, alongside sporting legends like former All Blacks captain Sean Fitzpatrick and Michael Johnson, sprinter and four-time Olympic champ. Together with 100 other participants, you will be tasked to raise funds for Laureus Sport for Good, an organisation that uses sport to reduce the impact of violence, conflict and discrimination. It wants to prove that sport can change the world, and this is your chance to be a part of it.
But first, a little insight. Fitzpatrick, here, talks more about the challenge, altruism and how powerful sport really is.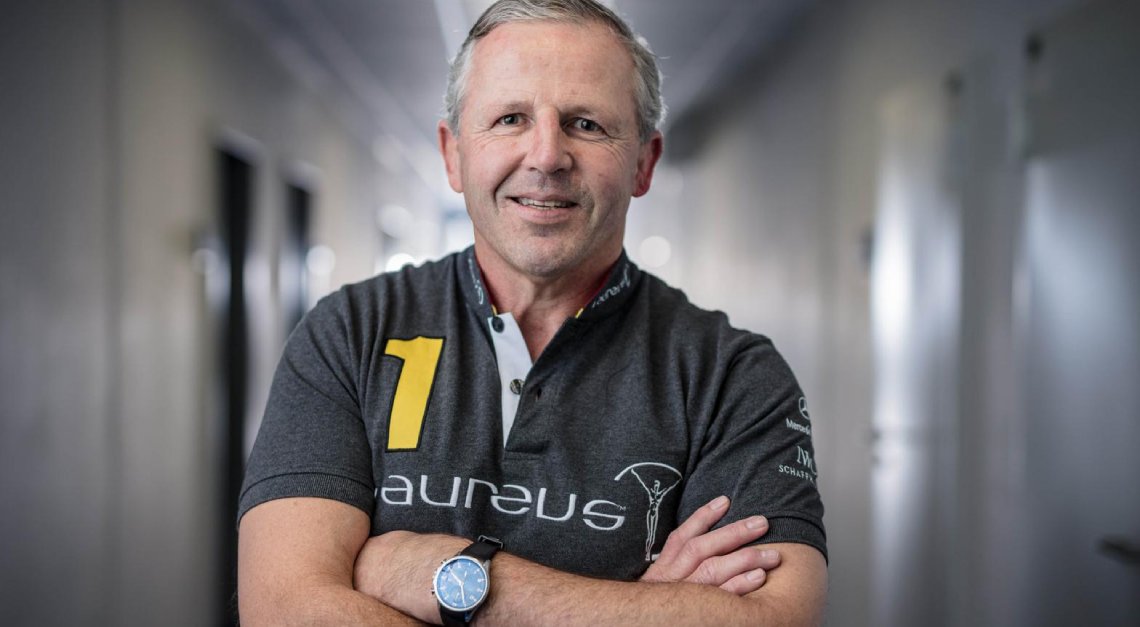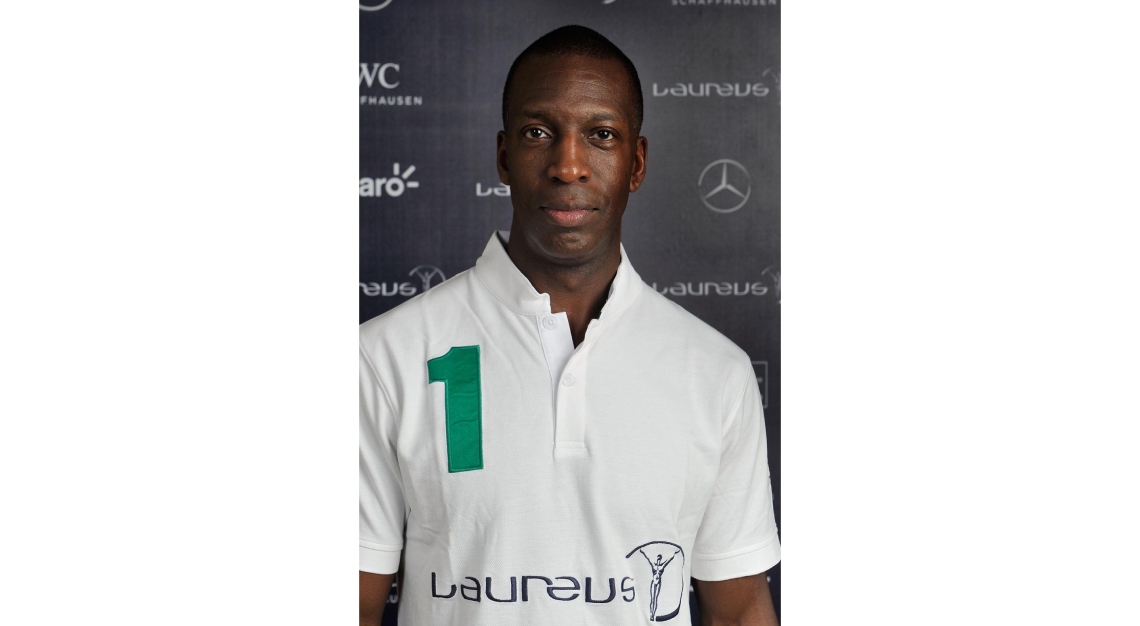 What is Challenge New Zealand?
Challenge New Zealand 2020 is a 100km four-day trek through South Island, New Zealand, to raise crucial funds for Laureus Sport for Good. 100 people come together from different industries, backgrounds and cultures, from many countries around the world, to raise funds for disadvantaged children in sport. We walk for eight to nine hours a day, camp under the stars, meet new people and disconnect from the daily grind. I'll be leading the challenge, with four-time Olympic gold medalist, Michael Johnson.
What drew you to be a challenge ambassador for Challenge New Zealand?
In my role as chairman of the Laureus World Sports Academy, I've seen first-hand the incredible power sport can have in improving the lives of young people. The opportunity to raise funds for Laureus Sport for Good's programmes in the mental health space is one I am excited to be involved in, and what better way to raise funds than by trekking 100km through the stunning Queenstown mountains? It's going to be an unforgettable week.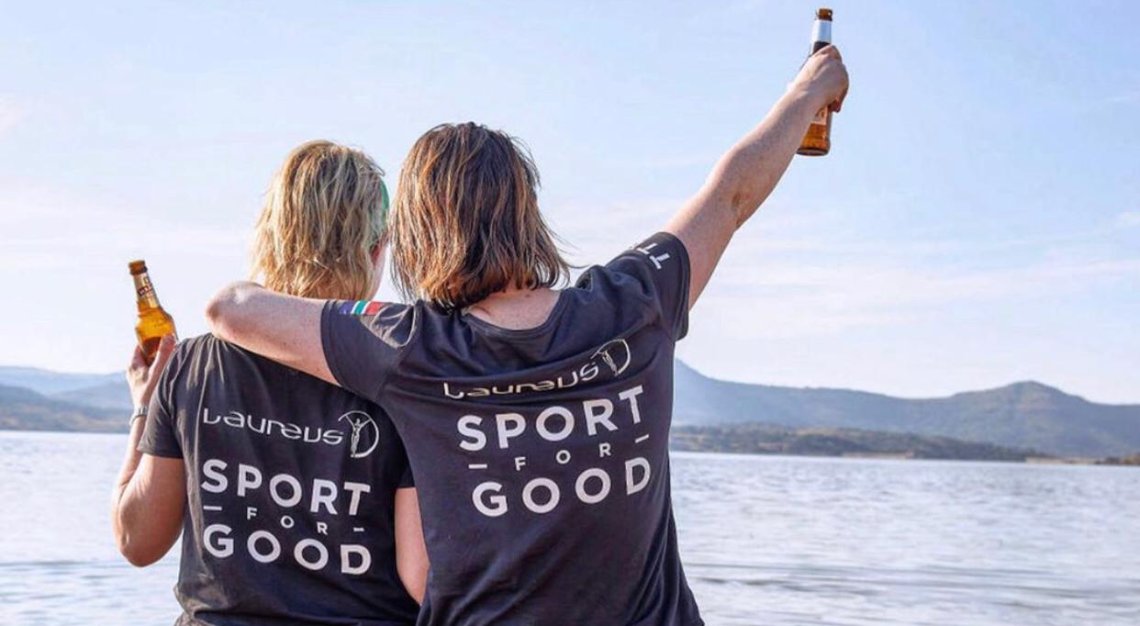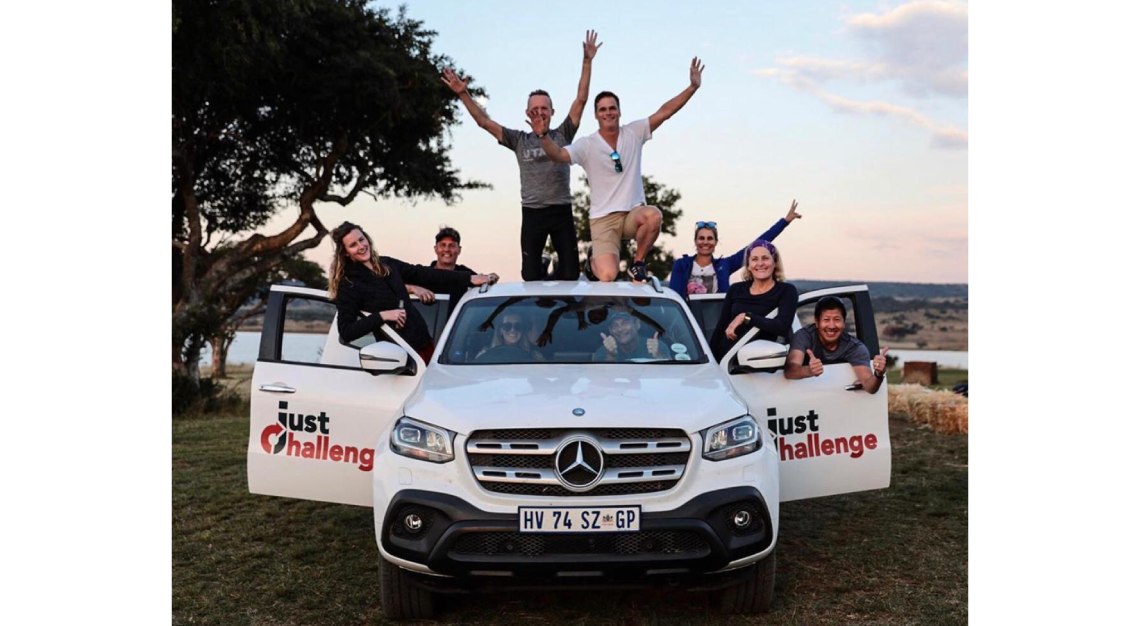 In what ways do you think you'll contribute to this and what do you hope participants will take back from this?
Myself and fellow Laureus Academy member Michael Johnson are looking forward to meeting the 100 wonderful participants, sharing stories about our careers and our experiences visiting Laureus programmes around the world. Sport has given me so many memories and friends for life, and I'm confident that Challenge New Zealand participants will feel those same benefits from this once-in-a-lifetime experience.
What are your favourite things about New Zealand and the South Island in particular?
As my home country, I have a long list of things I love about New Zealand. If I was to list a few highlights, I would say the South Island and Queenstown, in particular, is home to breathtaking scenery, wonderful and welcoming people, delicious food and of course, the world class Central Otago Pinot Noir.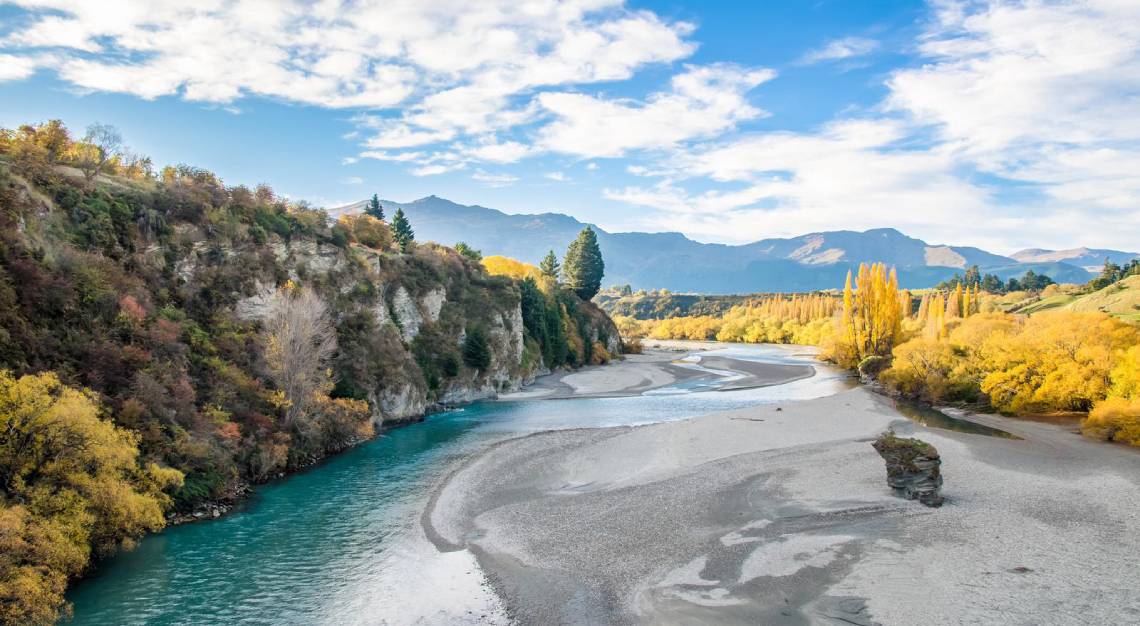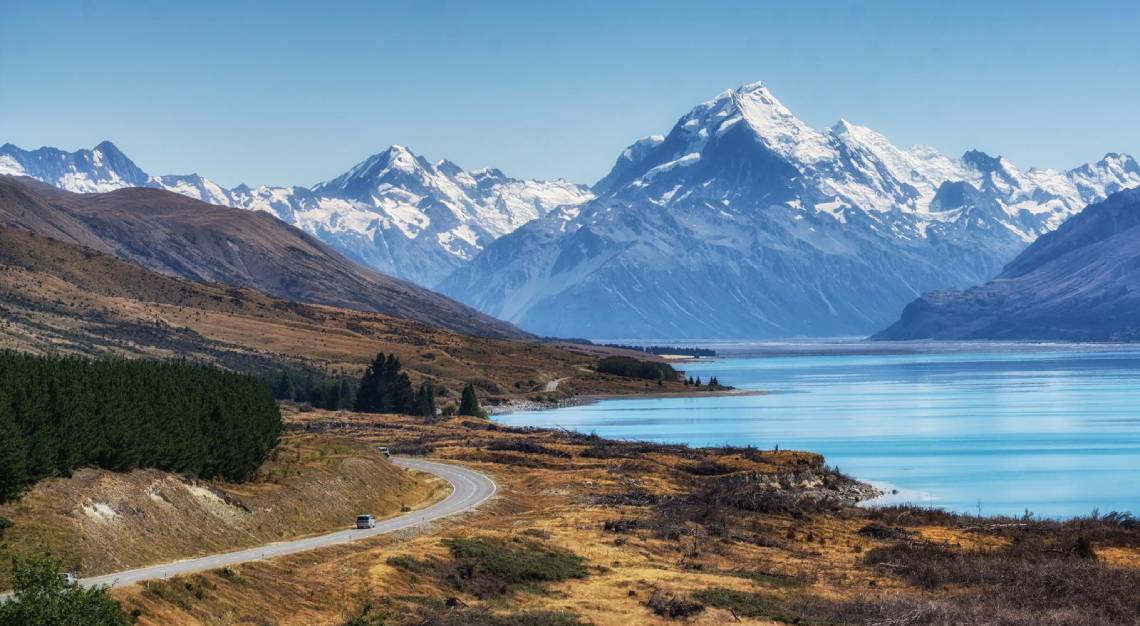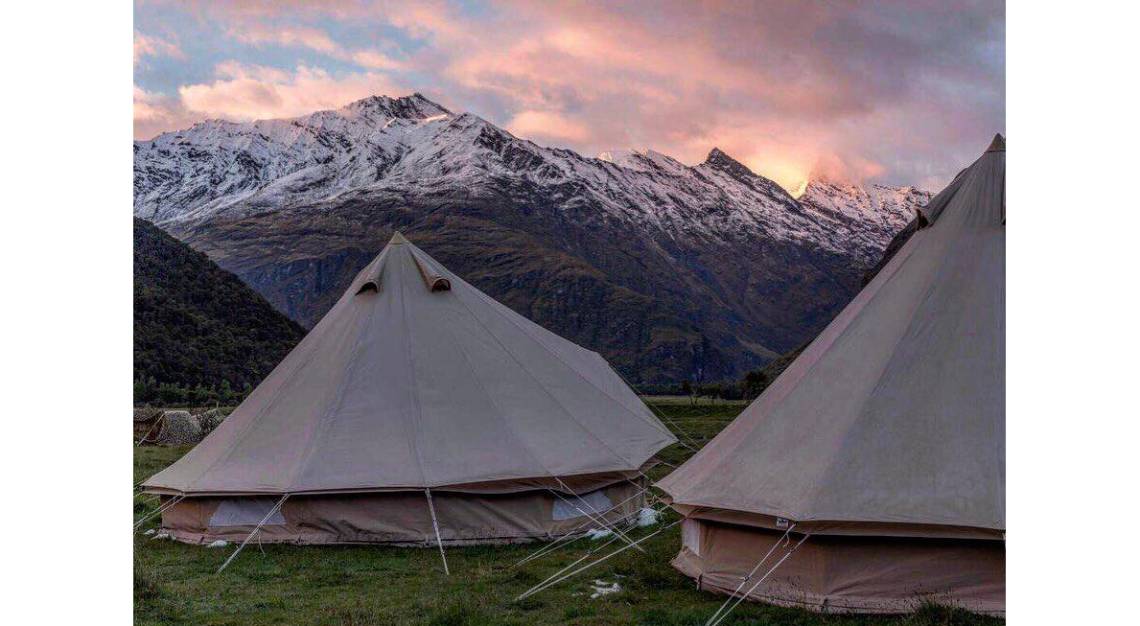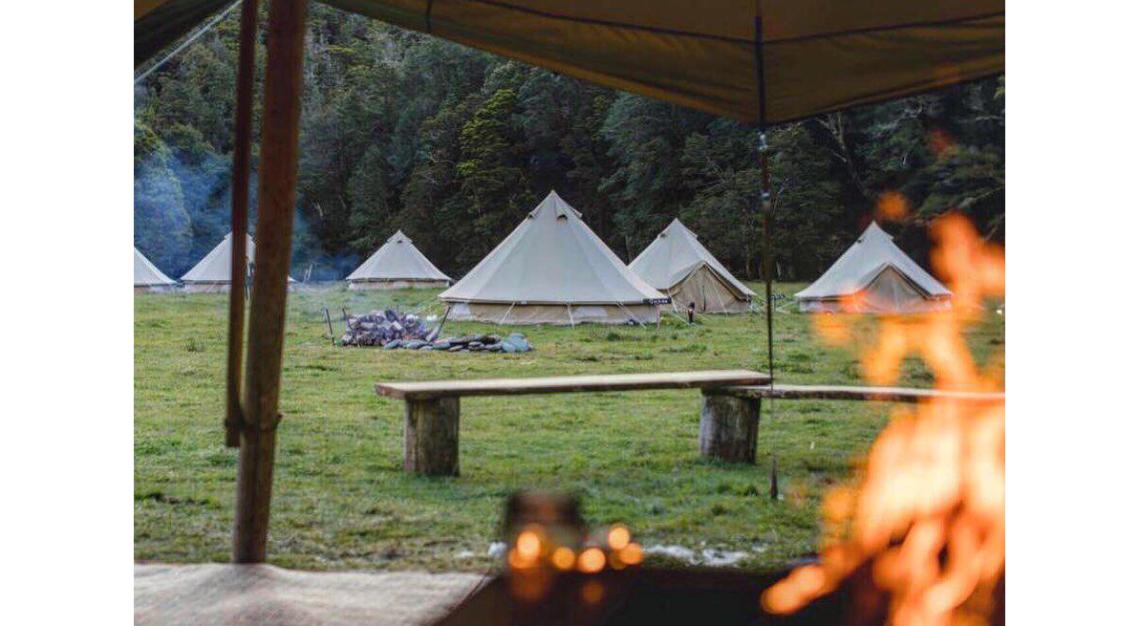 What's the one big thing to look forward to on this trek?
Firstly, I'm looking forward to helping to raise as much money as we can to support the life-changing work of Laureus Sport for Good. I've also spoken to Bryan Habana and Brian O'Driscoll about their experiences of Challenge South Africa last year, and their best memories from the trip were the conversations they had with participants, the camaraderie, the fun and the friendships formed. Laureus believes that sport unites us, and I'm looking forward to Challenge New Zealand being a brilliant example of that.
How does the power of sport end violence and discrimination?
Standing on stage at the very first Laureus World Sports Awards in 2000, Nelson Mandela said: "Sport has the power to change the world… the power to inspire… [and] to unite people in a way that little else does. It speaks to youth in a language they understand."
20 years on, we are still seeing proof of Mandela's words in the 200-over programmes Laureus Sport for Good supports in 40 countries. Sport is the tool to engage with young people. It's a leveller and an educator, instilling hope and discipline in young people, regardless of race, religion or background.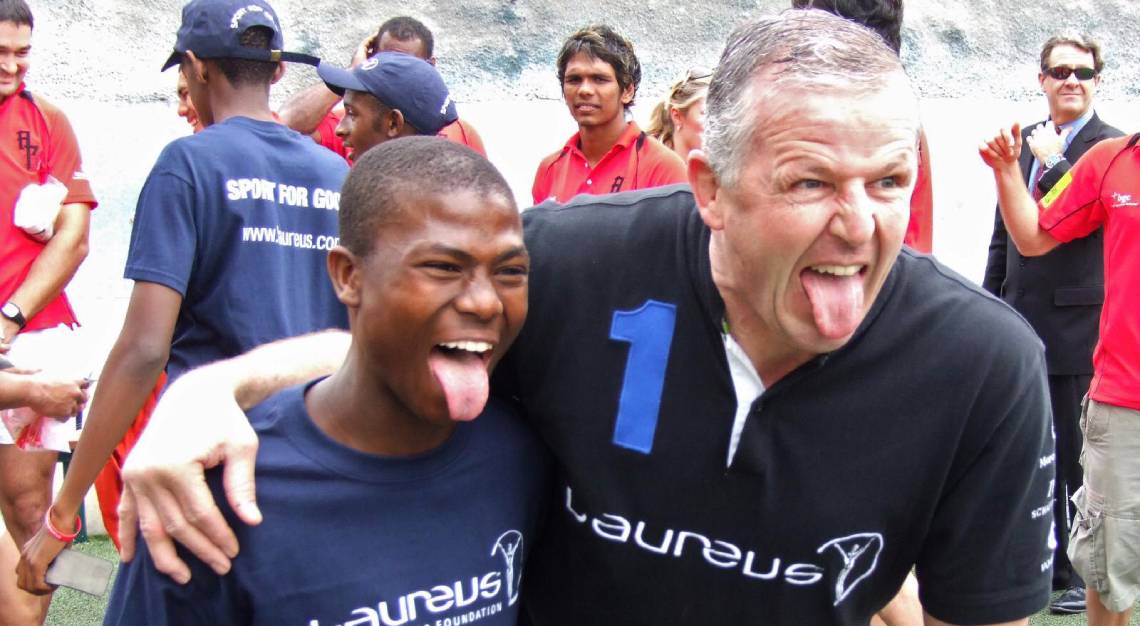 On the topic of helping others, do you think there is such a thing as altruism? Why?
I've been fortunate enough to meet selfless individuals from programmes Laureus supports around the world and I've seen altruism in action. There are people out there volunteering their time to help improve the lives of young people who have nothing. There are stories of coaches who have dropped everything to instil hope and inspire the next generation. Those people are an inspiration to us all.
What was your last act of kindness?
I was brought up with the values of respect and kindness and I've tried to live my life with those values in mind every day, and [that is] something I have passed on to my children. Kindness costs nothing and can make a real difference in people's lives.
How can we make this world a better place?
I think we can make this world a better place by working together. Throughout my rugby career and in my time as a Laureus Academy member, I have experienced the benefit of collaboration and teamwork. Sport has the power to unite, inspire and instill hope, and the programmes Laureus Sport for Good supports are great examples of working together to make the world a better place.
Challenge New Zealand
Entry fee: US$3,950 (Approx S$5,500)
Includes: Food, accommodation, transfers, medical support, guides, porters, activities and a final night celebration. Flights, visa and insurance not included.