As countries begin to lift their restrictions on domestic and international travel, we can unstopper our sense of wanderlust and let our imagination take flight again. But what form will luxury travel take in a post-pandemic world?
Amidst the chaos wreaked by the emergence of the COVID-19 pandemic, many best-laid travel plans were swiftly laid to waste. By March – according to a survey conducted by data content specialist Blackbox – 89 per cent of Singaporeans had been forced to cancel their holiday travel plans. In true Singaporean spirit, however, it hardly dampened their love of travel: a subsequent poll conducted in late May revealed that 55 per cent were looking forward to travelling overseas again – far more than dining out or sending their children back to school. But the question remains: after such an enormous shake-up, how extensively has the pandemic changed our approach to luxury travel?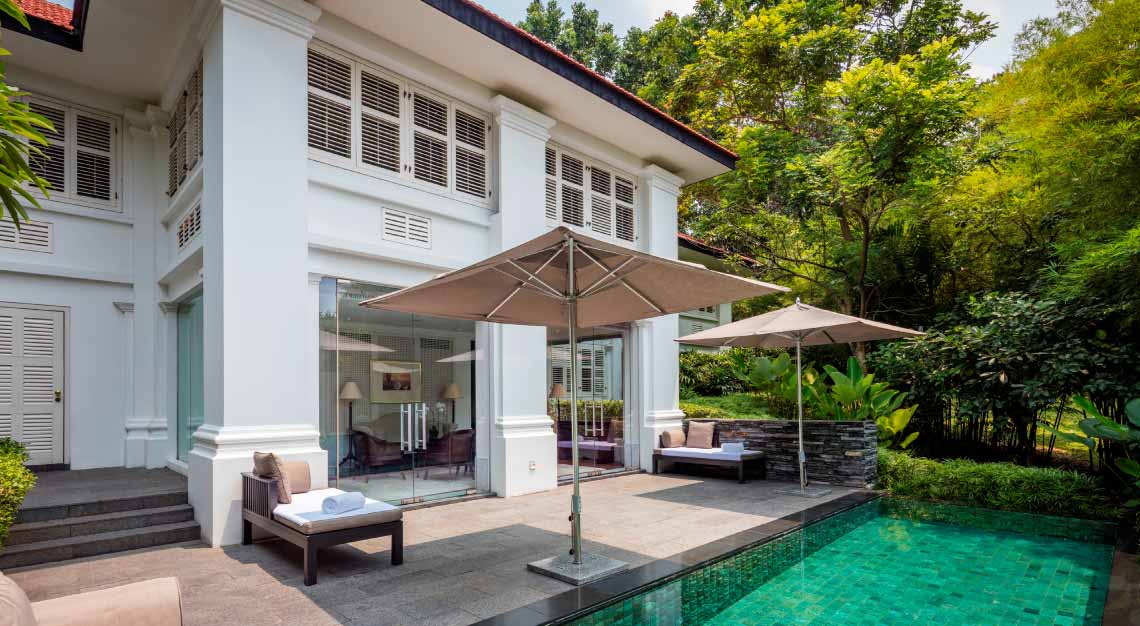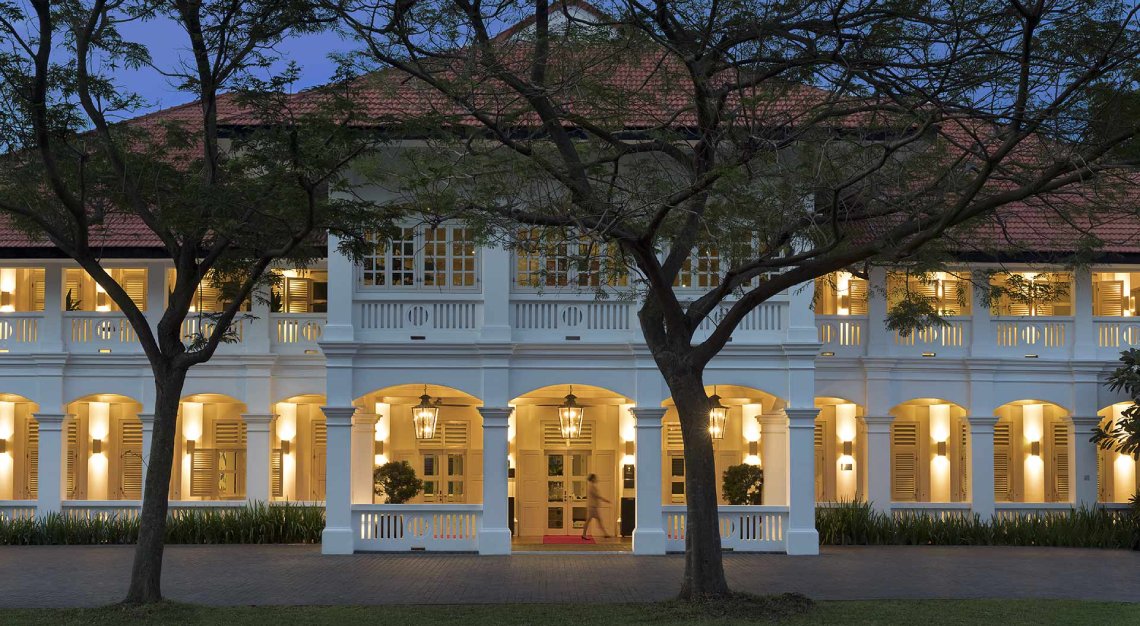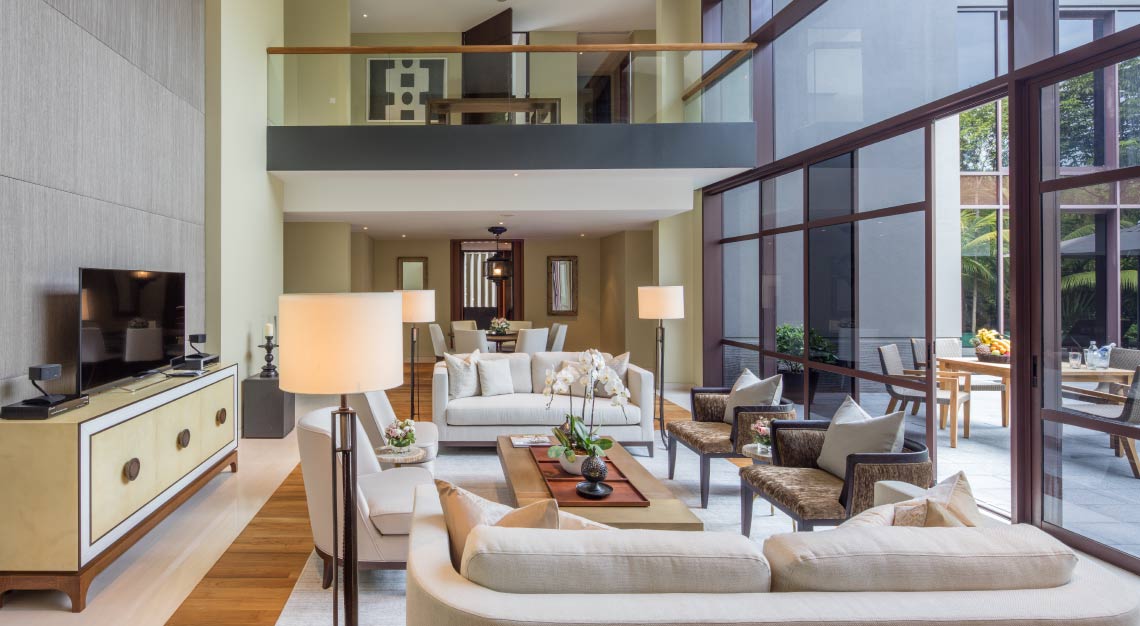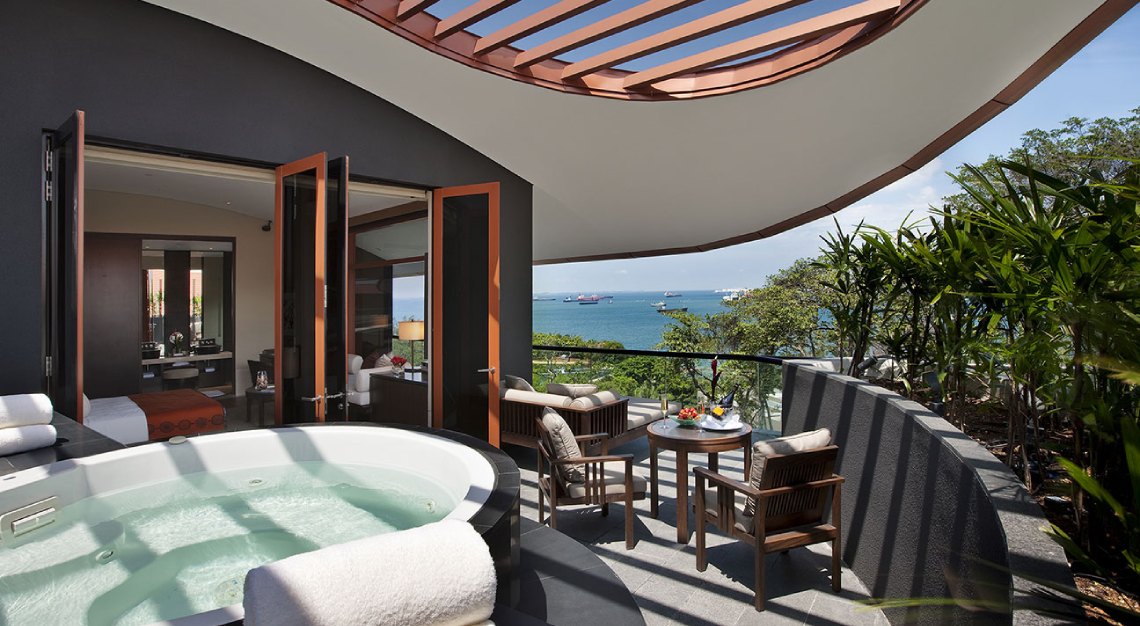 A Home Run
When taking their first, tentative steps outside, will travellers prefer to start small and work their way up? A look at the initial signs of recovery in China's domestic air travel figures suggest that there's an eagerness to get going – a sentiment we may well mirror in Singapore. A recent assessment by travel analytics company ForwardKeys found the number of issued air tickets has reached over 50 per cent of what it used to be at its equivalent point in 2019, with commercial centres such as Guangdong, Zhejiang and Shanghai proving most popular.
"I believe there will be two groups of travellers in the rebound phase," predicts Linda Petrie, managing director of Petrie PR. "We will see a first phase of early adopters or more adventurous travellers who will travel as soon as restrictions are lifted, and those who will remain more conservative, preferring to wait to resume travel in the next phase. Domestic travel, as we've already seen in China, will accelerate, and Asia-to-Asia travel within a close proximity of one to three hours will form the most important travel bubble within the region, as well as local staycations."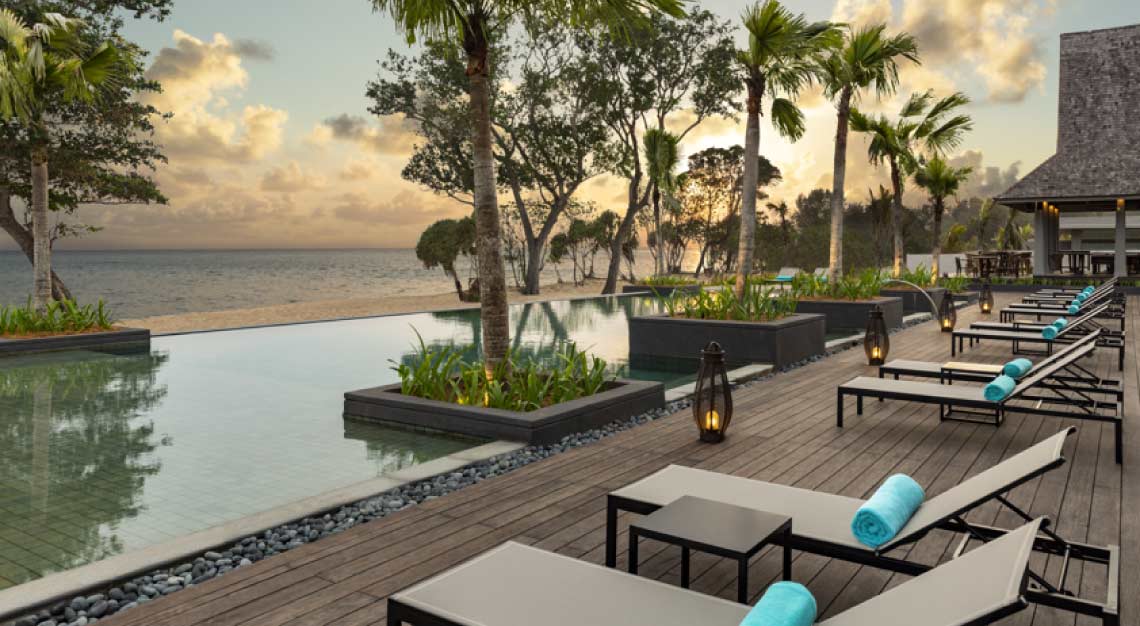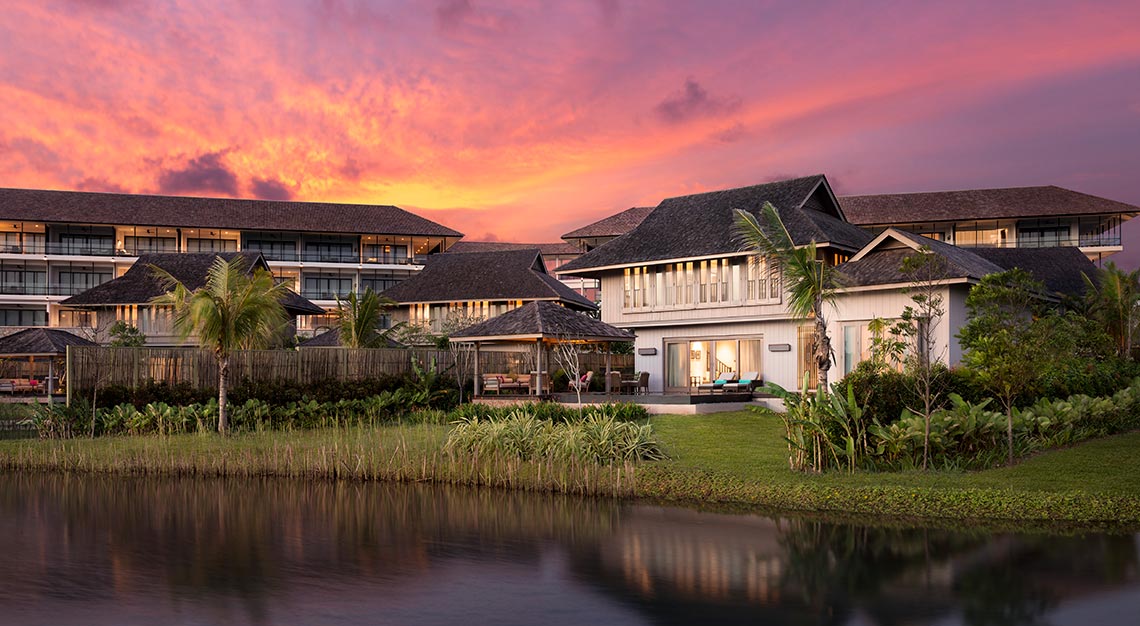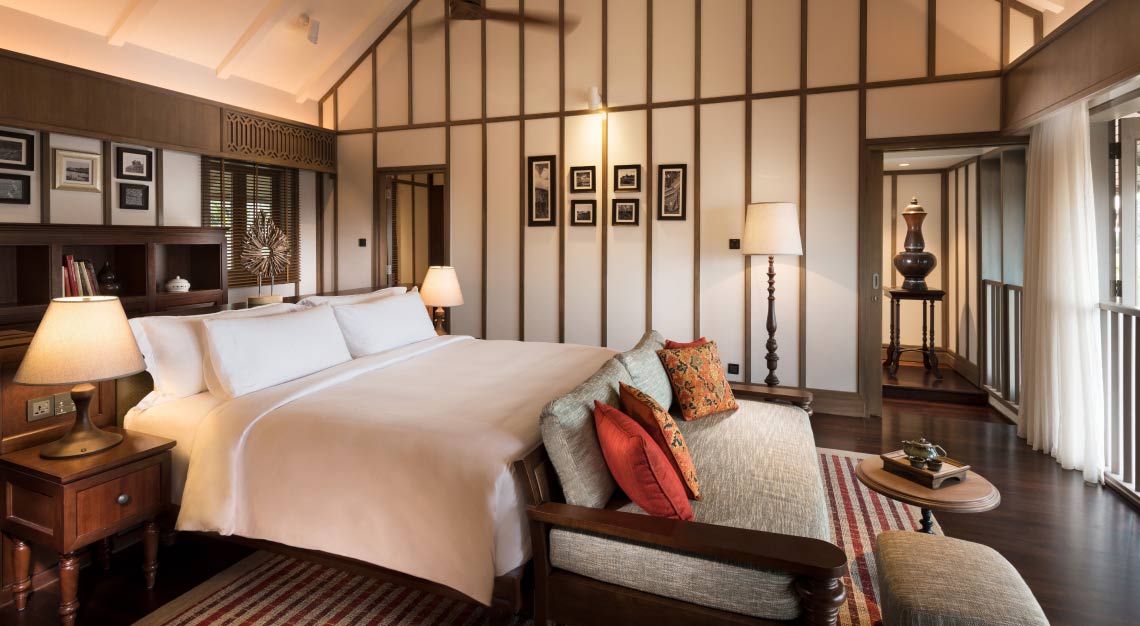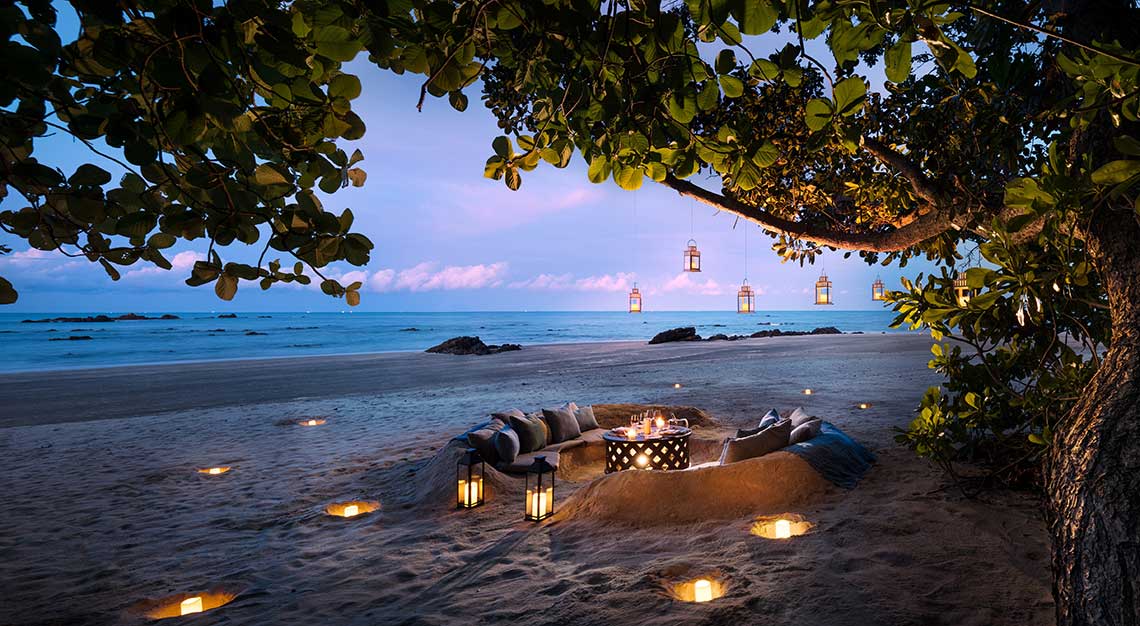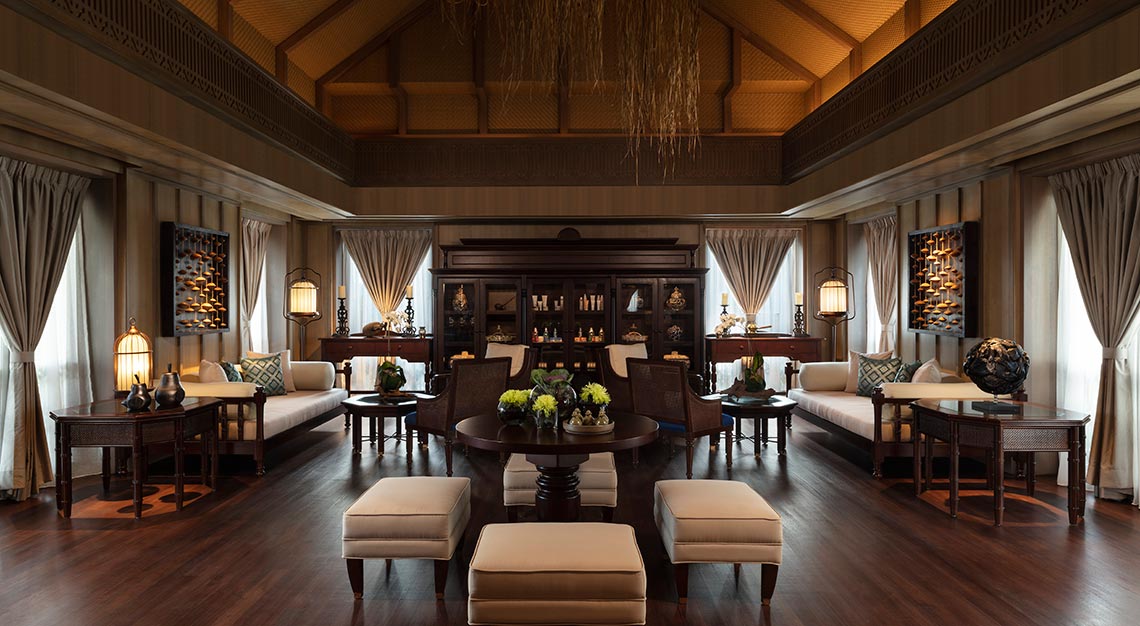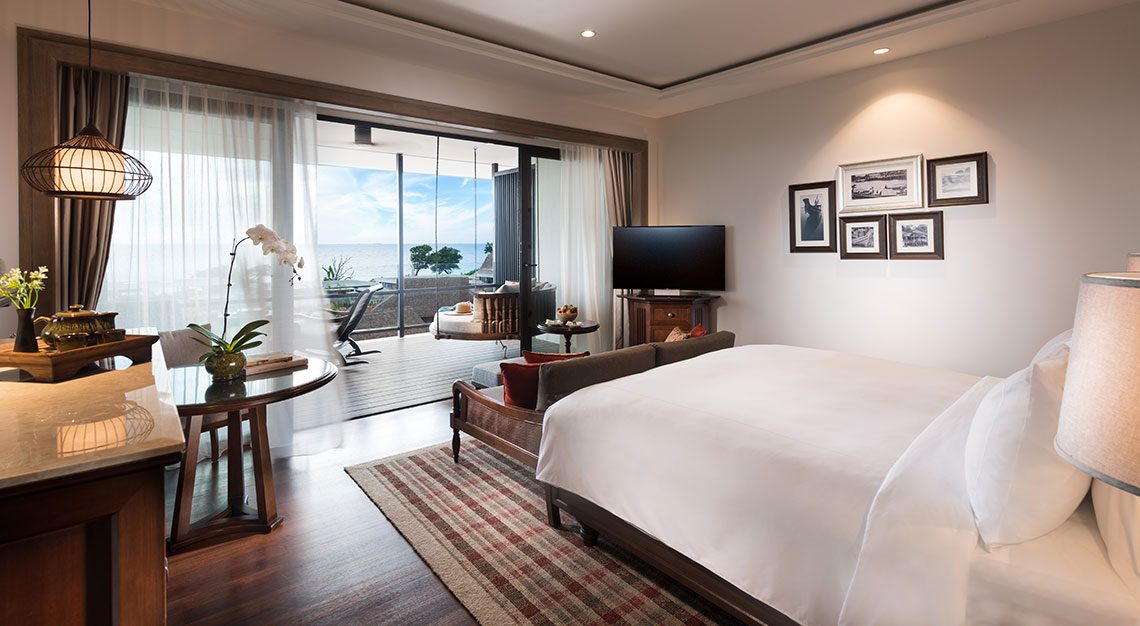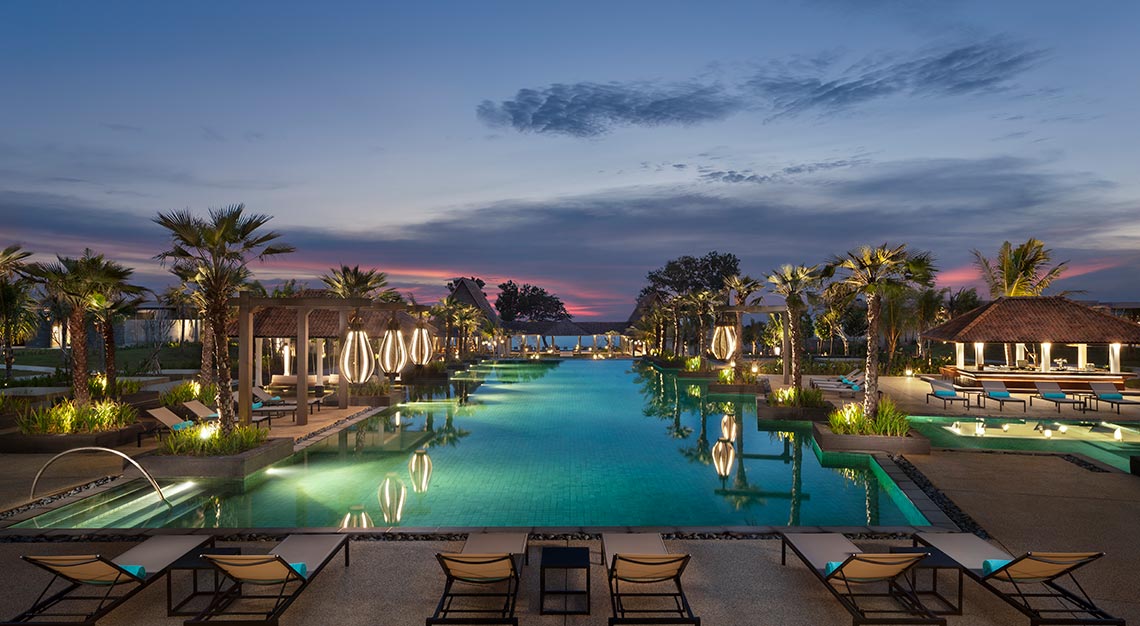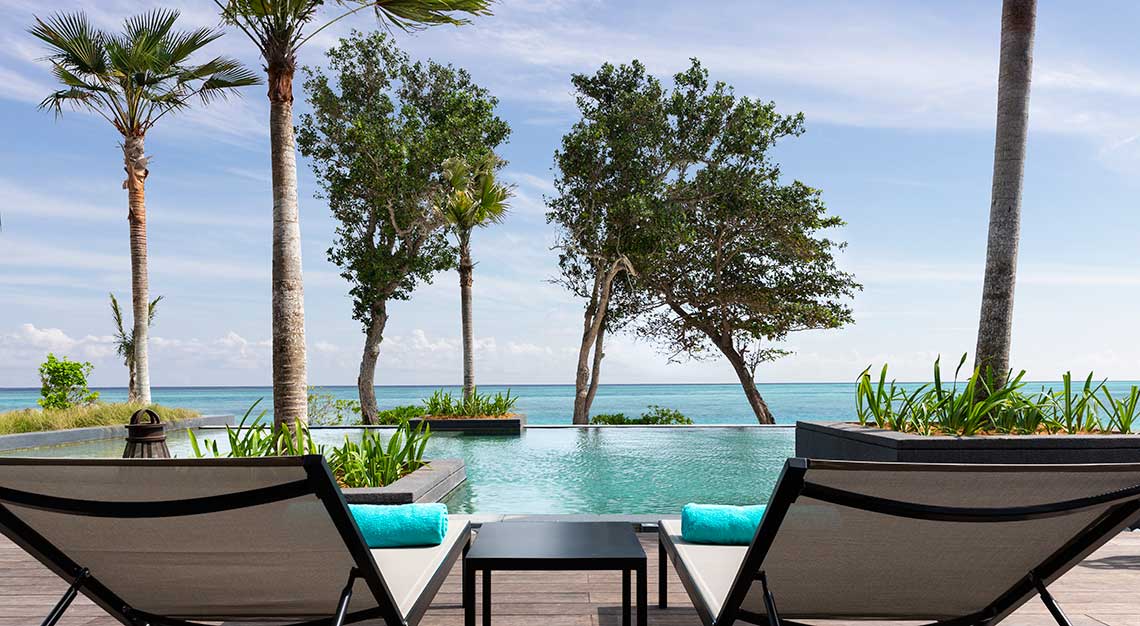 As international travel depends on bilateral agreements between two countries – some may impose bans on other countries until case numbers drop drastically – it's highly probable that Singapore will have to rely on inbound travellers.
Fortunately for vacation-hungry Singaporeans, there's no shortage of luxury hotels within the country, and just outside of it, too. Take for example The Fullerton Singapore, Capella Singapore and Raffles Singapore, which are all open for staycations. Those averse to flying commercially, but wishing to leave Singapore, can also consider nearby resorts on the coasts of Malaysia and Indonesia, such as Anantara Desaru Coast Resort & Villas, One&Only Desaru Coast, The Sanchaya or The Residence Bintan. Private islands such Bawah, Cempedak and Nikoi are also ideal.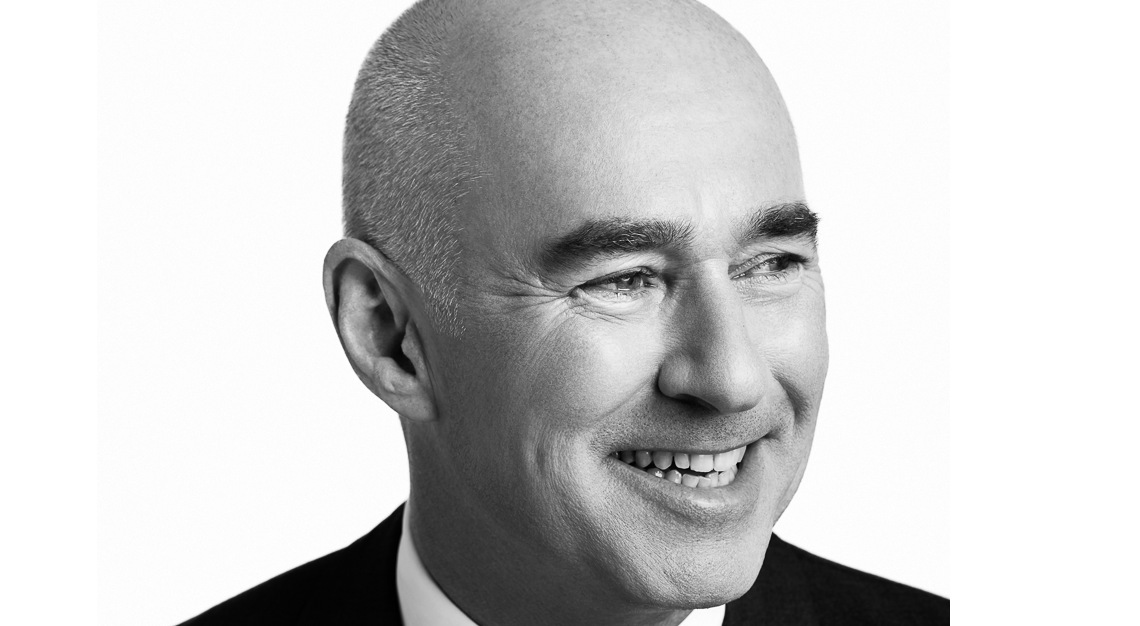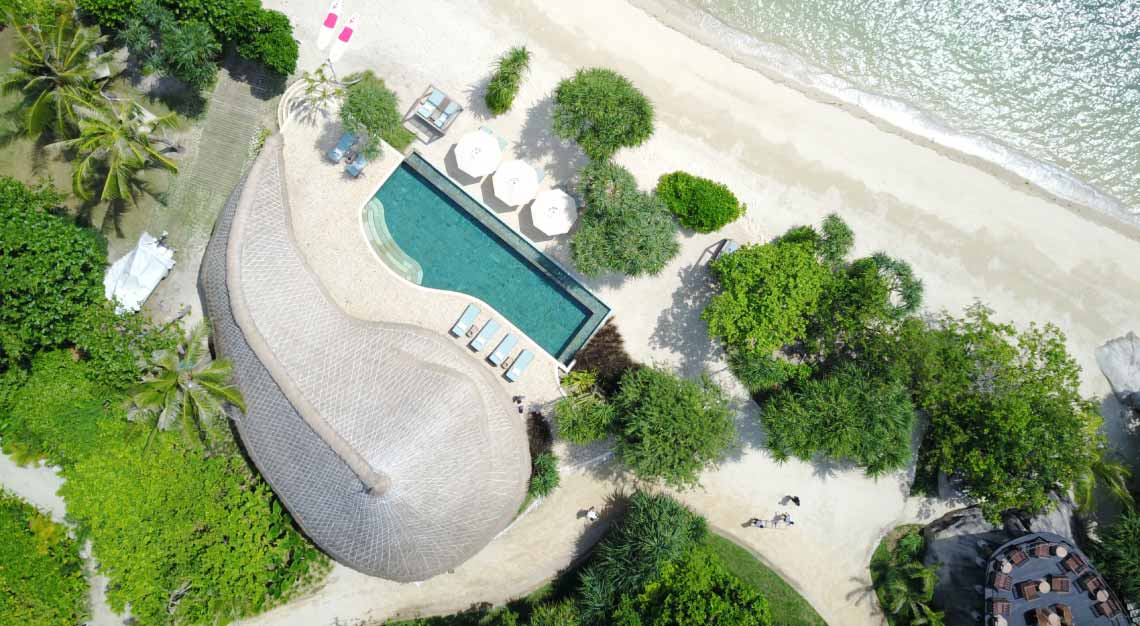 "People are going to want to get away from crowded places, so private islands close to Singapore will be very attractive," opines Andrew Dixon, co-founder of Cempedak and Nikoi, whose islands lie off the east coast of Bintan, Indonesia. 
On the flip side, Christine Galle, managing director of Heavens Portfolio, a marketing and communications agency for luxury wellness companies, feels that the urge to travel may push Singaporeans a little further than expected. She says: "I don't think they'll stay closer to home. If you keep people too long within their circle, they're eager to do the opposite, so I believe they'll resume travelling sooner than we think."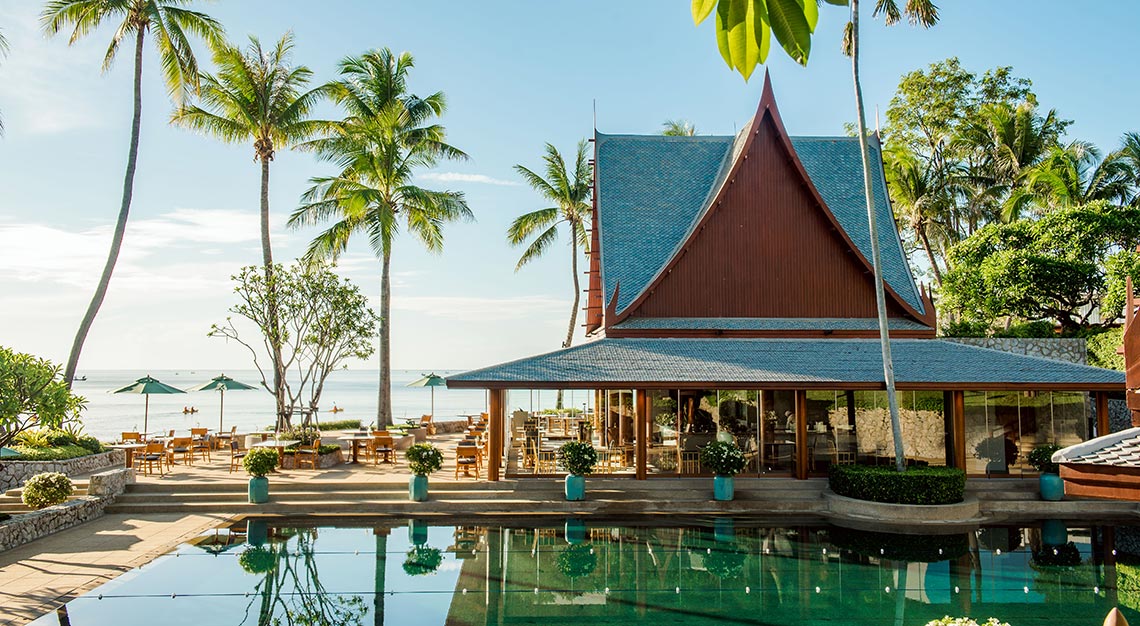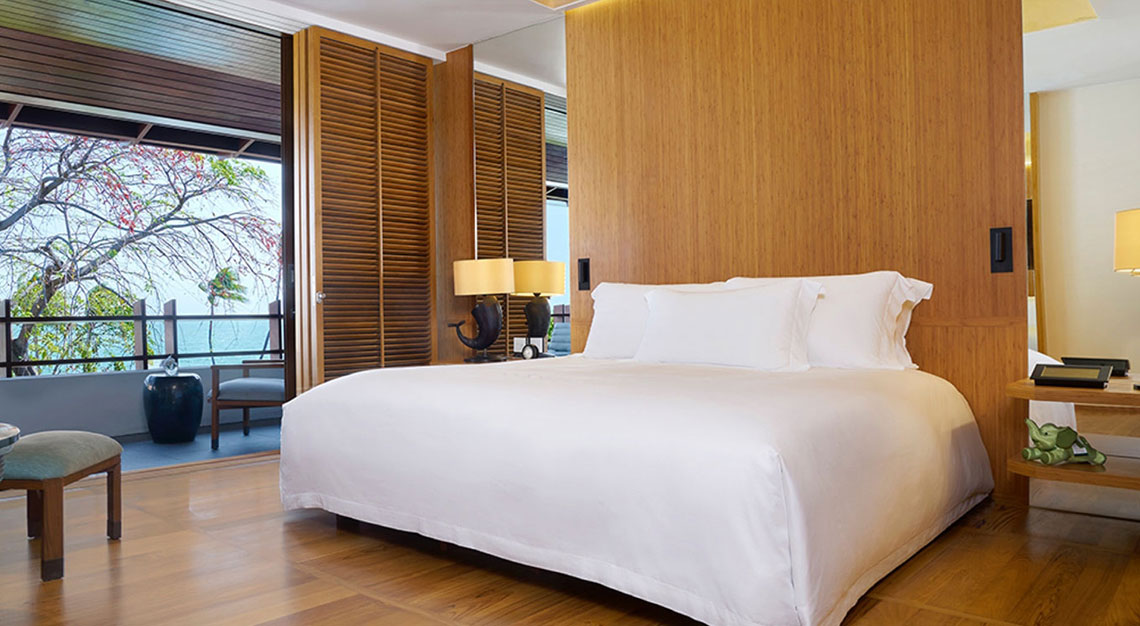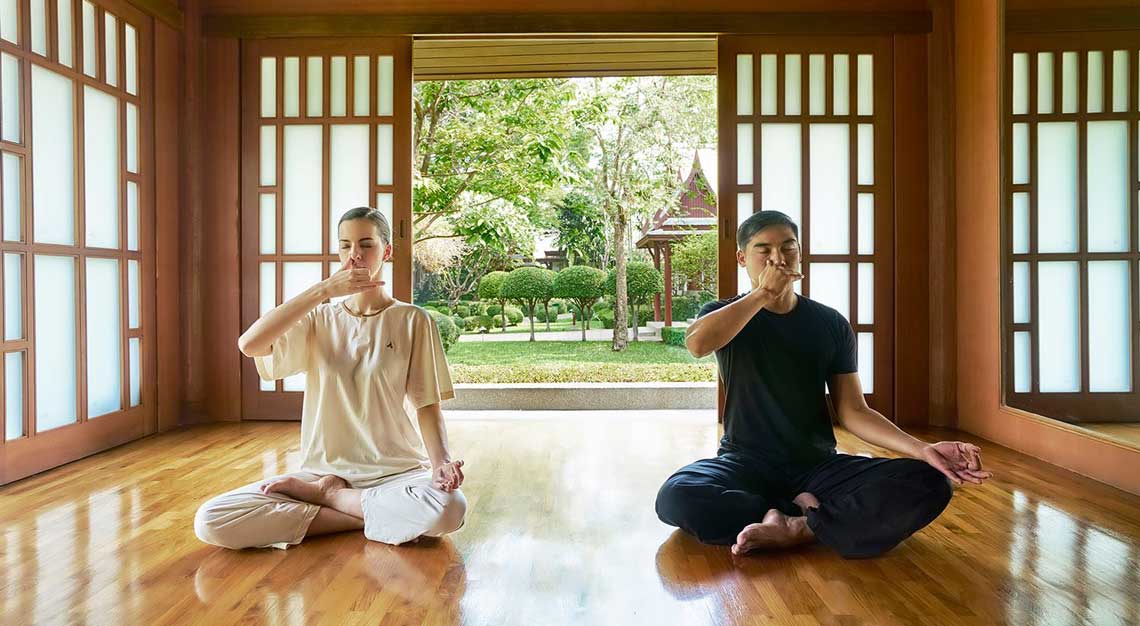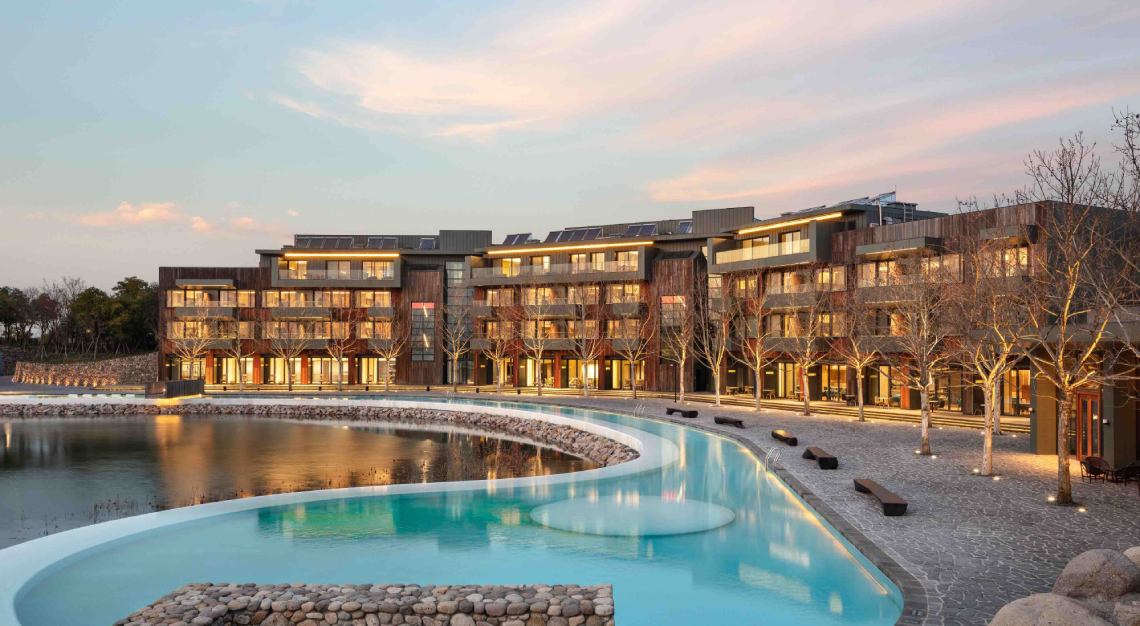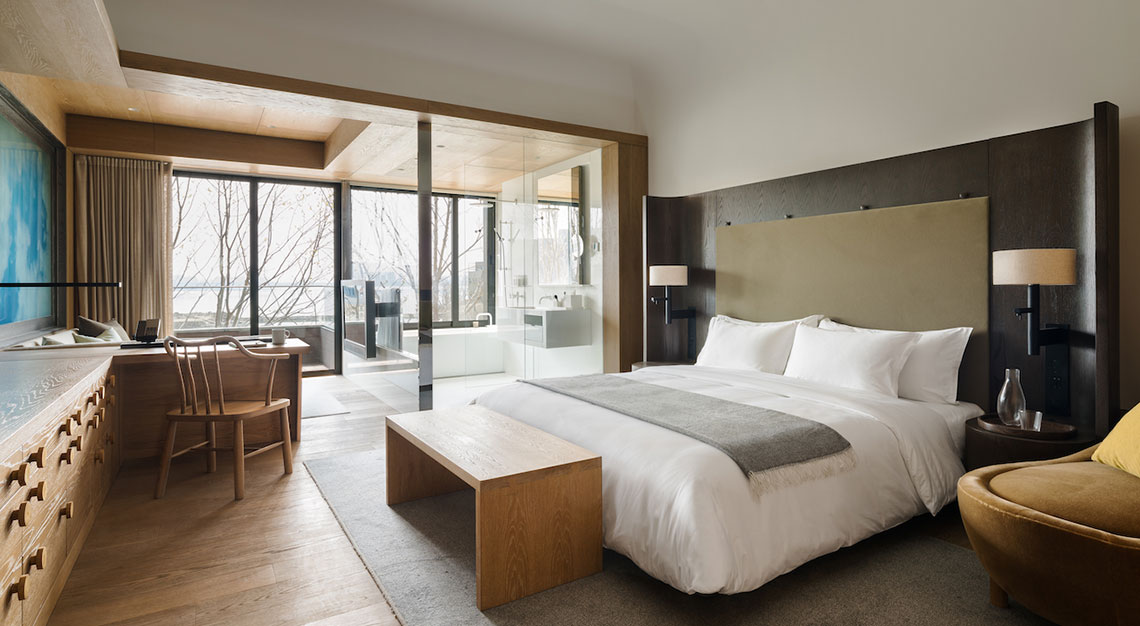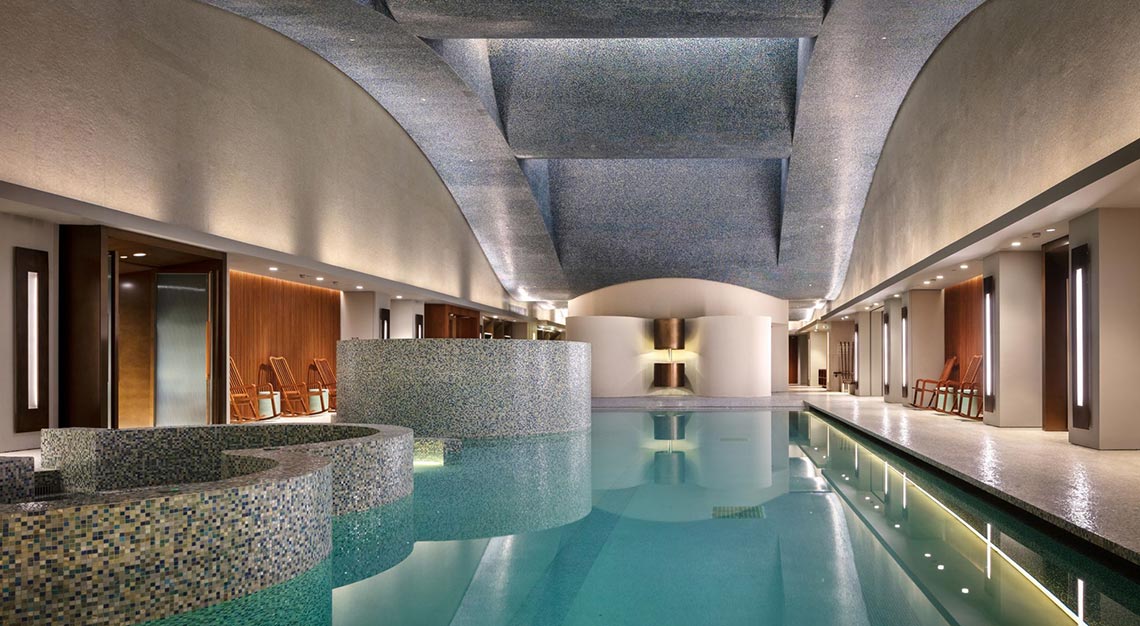 Protect and Serve
With anxiety over our health at an all-time high, it seems entirely appropriate that wellness-focused retreats will examine strategies to fortify guests' immune systems. While advising that spas should be careful about over-promising and under-delivering immunity-targeted treatments, Tricia Bannister, founder of Expand Wellness Consulting and Health Coaching, highlights that existing treatments are already good immune boosters. "You might find more emphasis on traditional Chinese medicine (TCM) and holistic wellness-based treatments such as acupuncture, chi nei tsang or shiatsu. These treatments, by nature, address immunity and can also target and boost the respiratory system."
A dynamic educational approach, in Bannister's view, works best. "I firmly believe there will be more focus on teaching personalised nutrition, self-hypnosis and meditation. As opposed to a passive spa experience, we would see a more interactive one where there is education on self-care and support from a health coach, or a TCM or naturopathic doctor." Luxury spas, she adds, will also have to take their guests' respiratory hygiene into account. "Air quality will be key and we should see the continued emergence of halotherapy and clay or charcoal rooms that naturally purify air."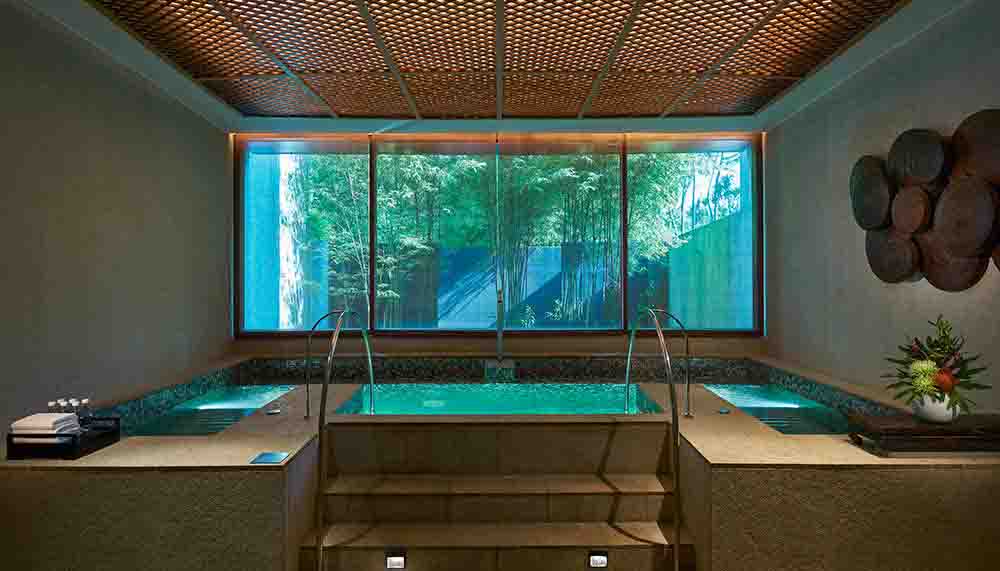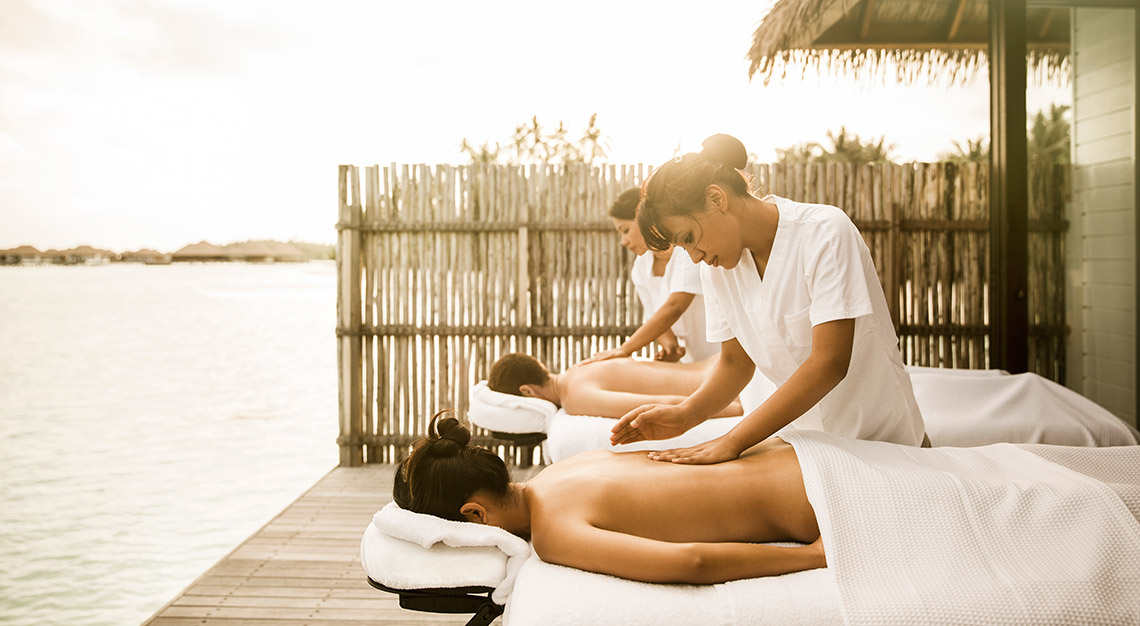 Local wellness group Como Shambhala Urban Escape has launched a platform that offers barre, Pilates and yoga classes. While such an initiative isn't new by any standard, wellness consultations – including nutrition, life coaching and mindfulness – can now take place via one-on-one Zoom calls, even after government regulations have been fully lifted.
"What this crisis has cost us is also our mental health," points out Andrea Seifert, associate director at The Mango Agency. "I foresee an increase in integrated offerings that centre on mindfulness and building resilience, and new, holistic programmes that address the link between our emotions and our bodies. Medi-spas and health farms that combine the wisdom of ancient practices like TCM and Ayurveda with thorough diagnostics utilising modern medicine and technology like gut biome analysis, blood testing and DNA testing will continue to grow in popularity as we realise that health really is wealth."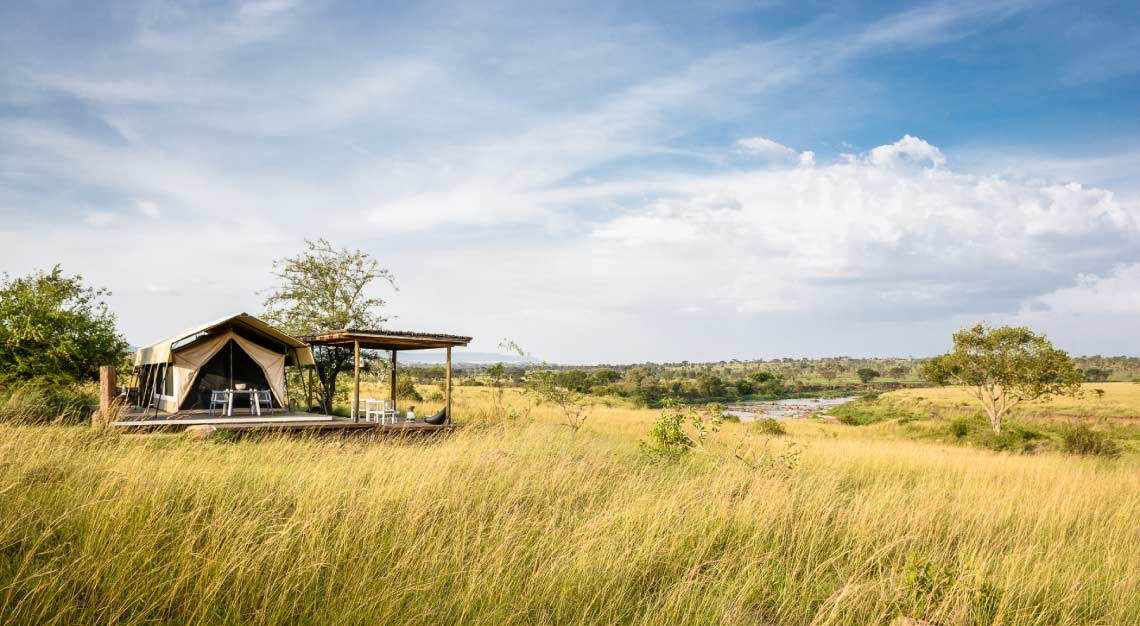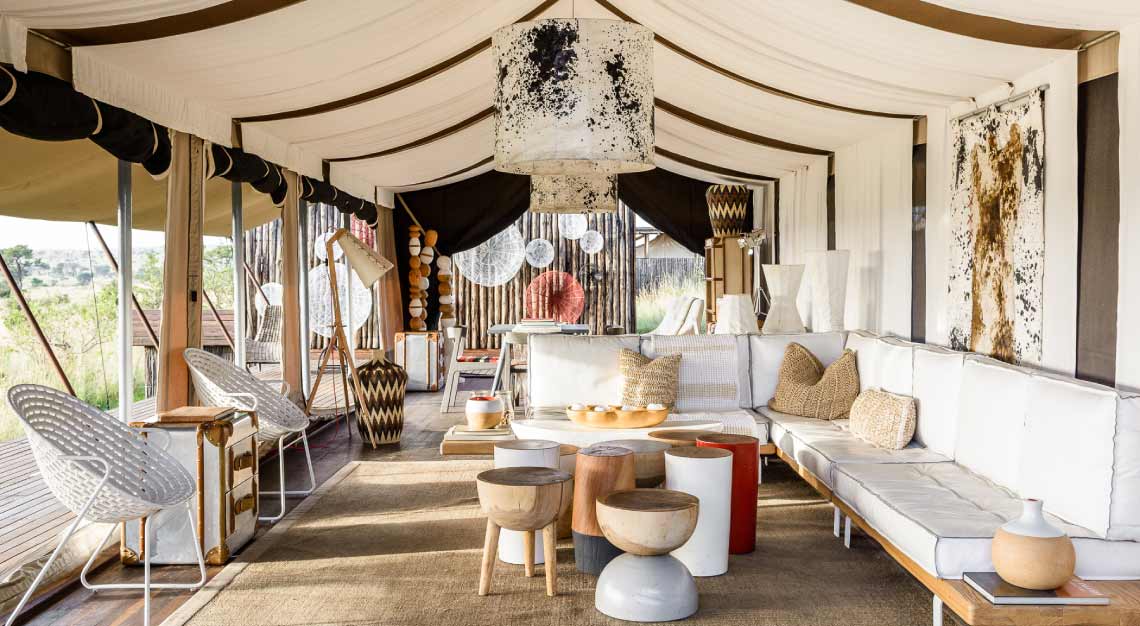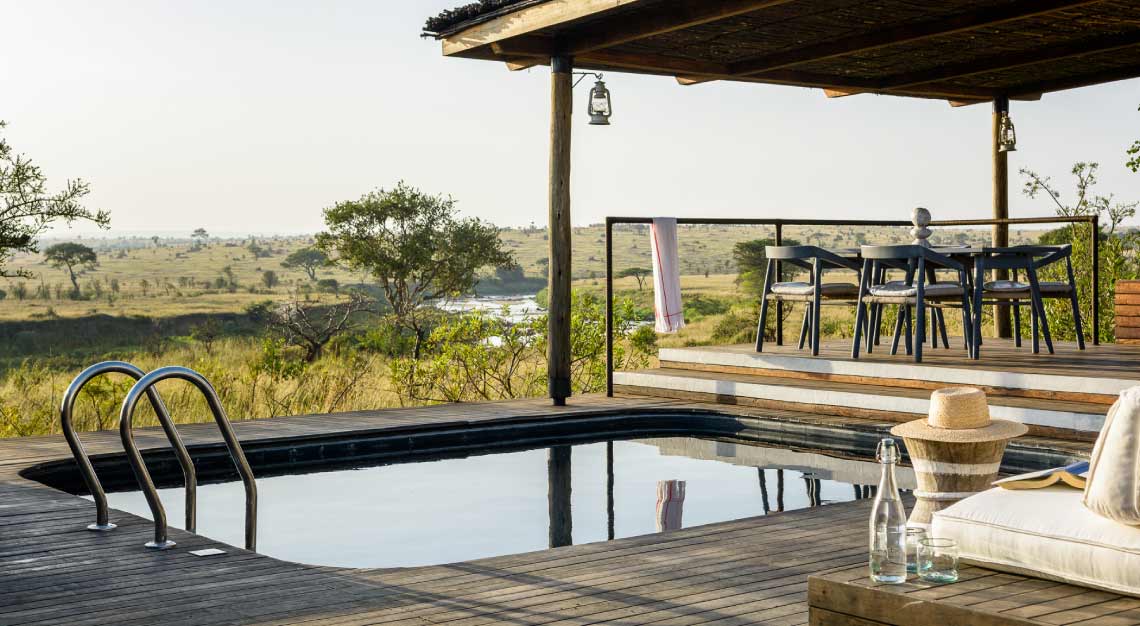 The Space Between Us
Having realised just how precious privacy is, travellers will inevitably eschew conventional high-density hotels – even when vacationing in large groups – in favour of resorts and lodges that offer single- or low double-digit accommodation options. 
"We're anticipating an increase in demand for anything to do with 'private' – from planes to villas or private islands. Some hotel operators who do not have a private villa set-up are already thinking about creating small clusters of rooms that can be privatised," notes Galle.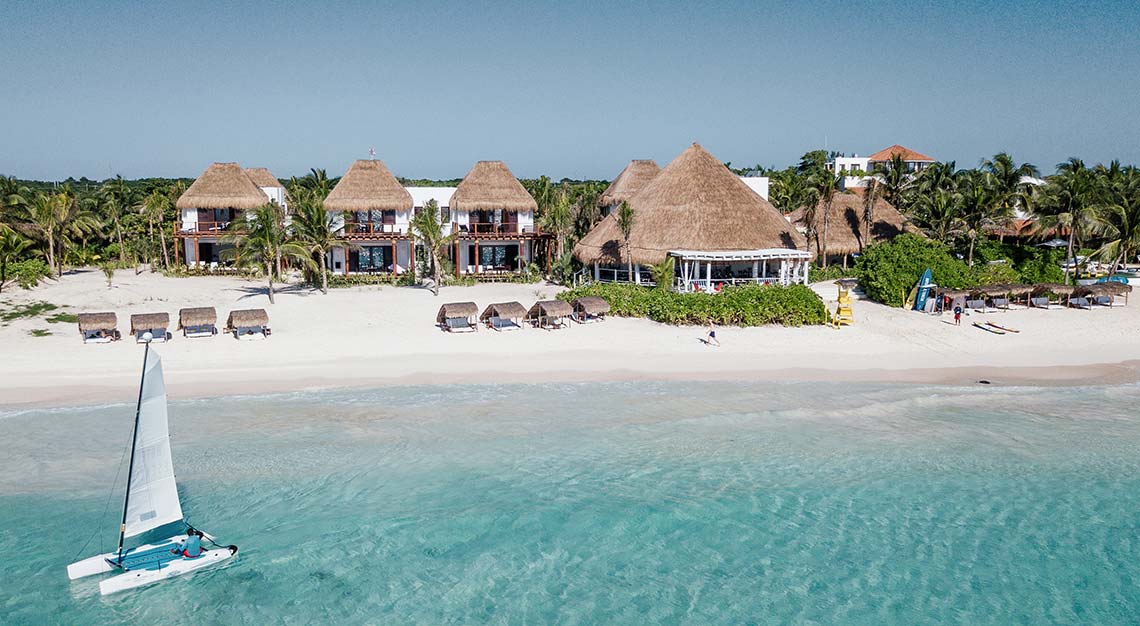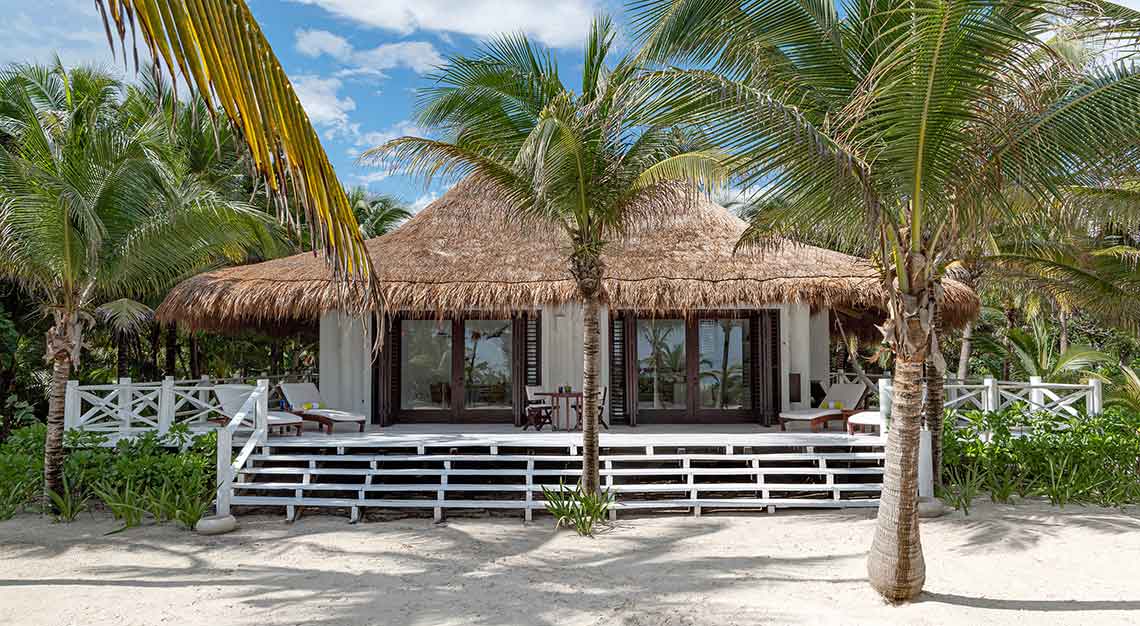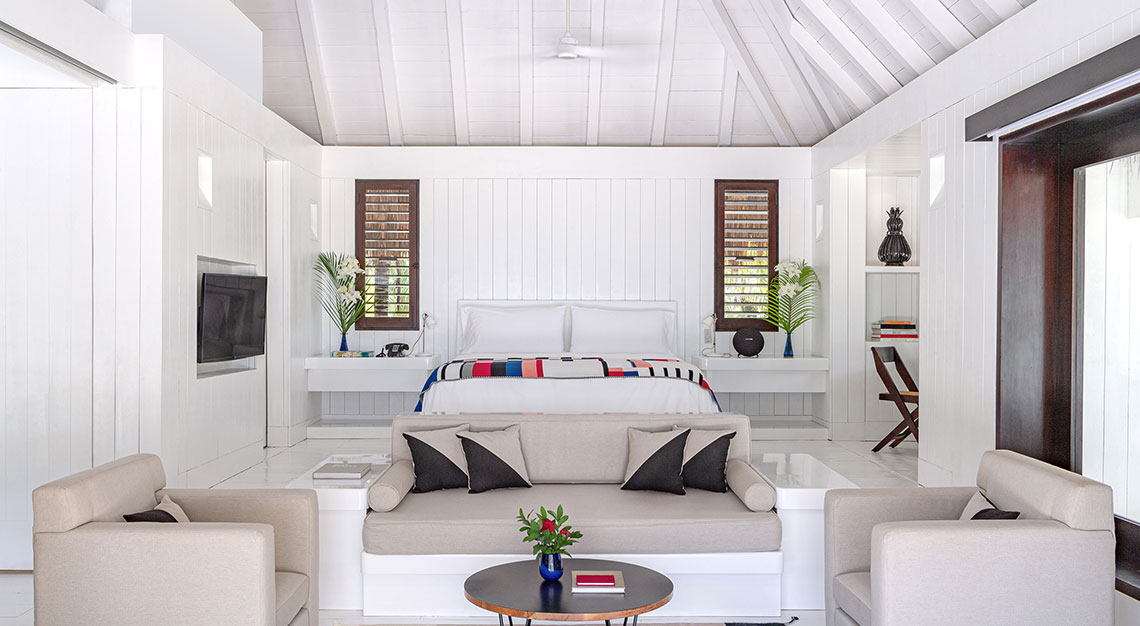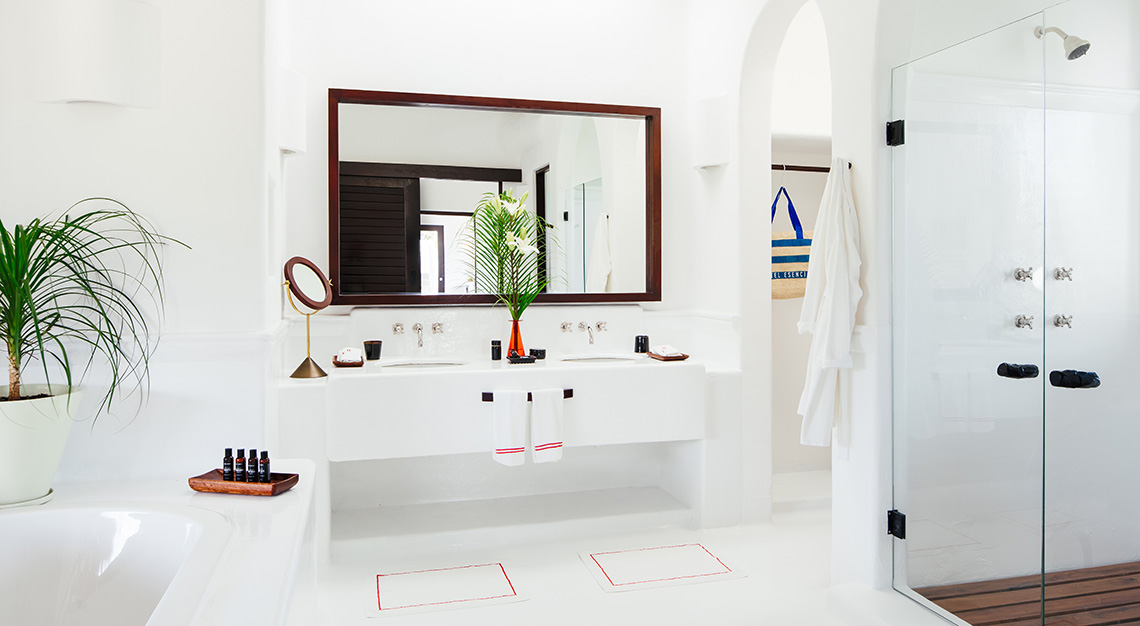 Bawah Reserve in Indonesia's Anambas Islands, for instance, has fitted Elang, one of its six private islands, with six cliffside lodges, a clubhouse with a saltwater infinity pool, restaurant and spa. Guests can opt for a total buyout of Elang and need not set foot on the main island for the duration of their stay. On Mexico's Caribbean coast, Hotel Esencia's Presidential Suite comes in the form of a bungalow that sits on its own 2,787sqm independent property, crowned with a private beachfront: a potent cure for serious cases of cabin fever.
Likewise, Seifert forecasts a noticeable swing towards recreational solitude. "In the era of social distancing, the more secluded, the better. With experts predicting the luxury sector will be the first to bounce back in travel, discerning guests will seek out spaces in which they can sequester in absolute comfort and cleanliness."
Country Roads
"For the next year or two, there will undoubtedly be more of a focus on rural destinations," affirms Julia Perowne, founder and CEO of Perowne International, which specialises in international media relations, sales, marketing and consultancy. 
"This isn't new, but rather, it's accelerating an existing trend. People use nature, wilderness and space as an antidote to our busy, increasingly urban lives. Fundamentally, people are also realising that with new technology, they can be as effective working from home as they can be from a central office."
A retreat to the countryside or a hard-to-access location has the potential to be an incredibly therapeutic, back-to-basics experience.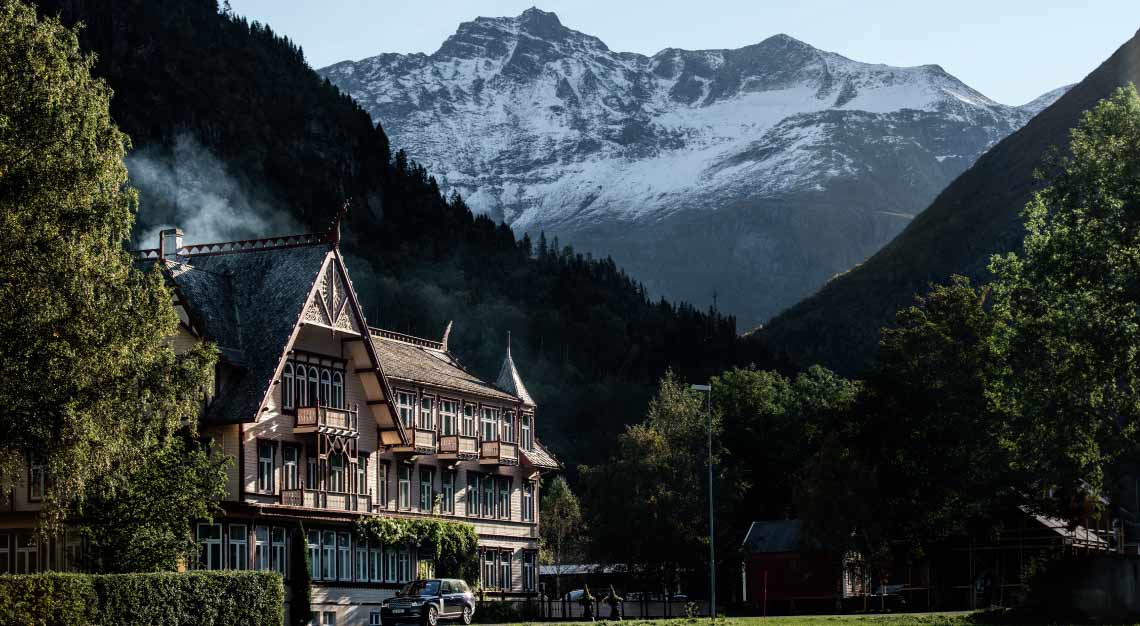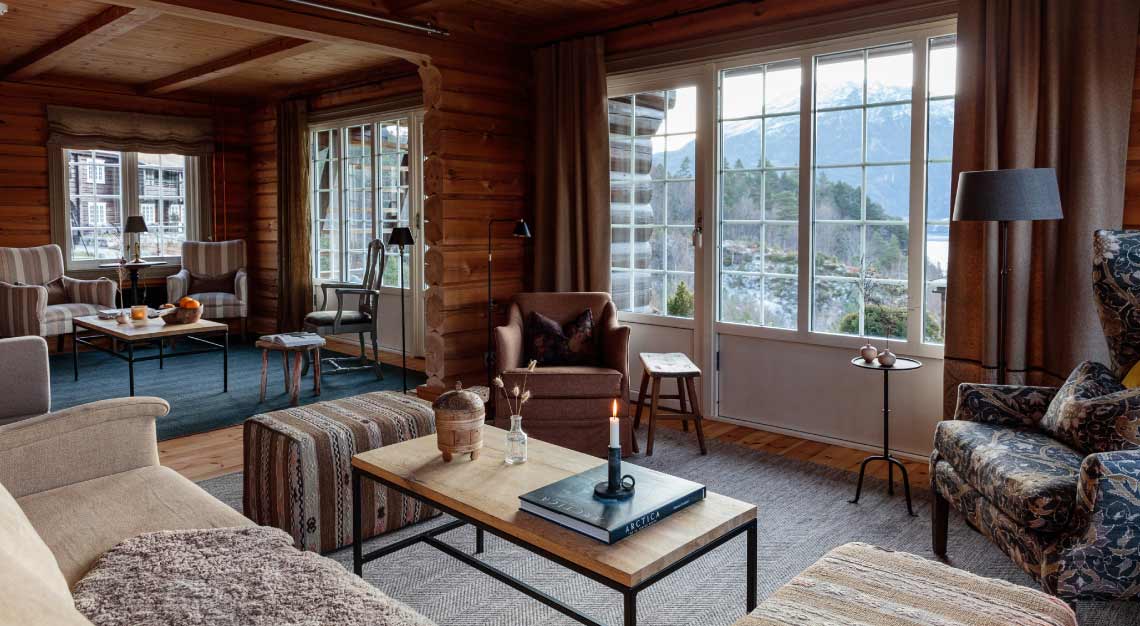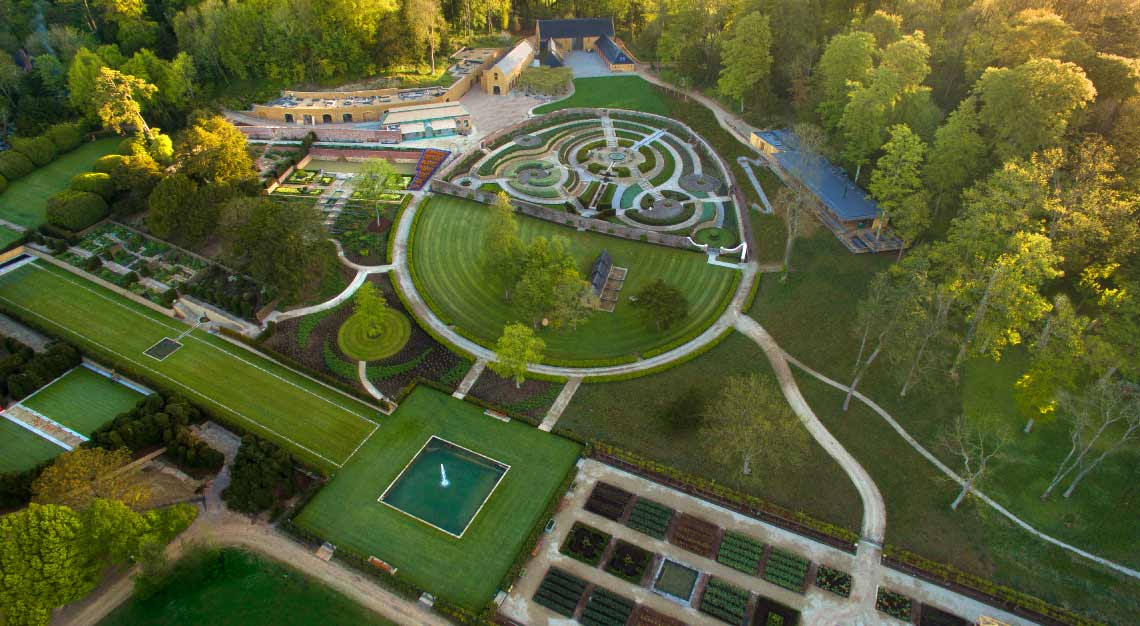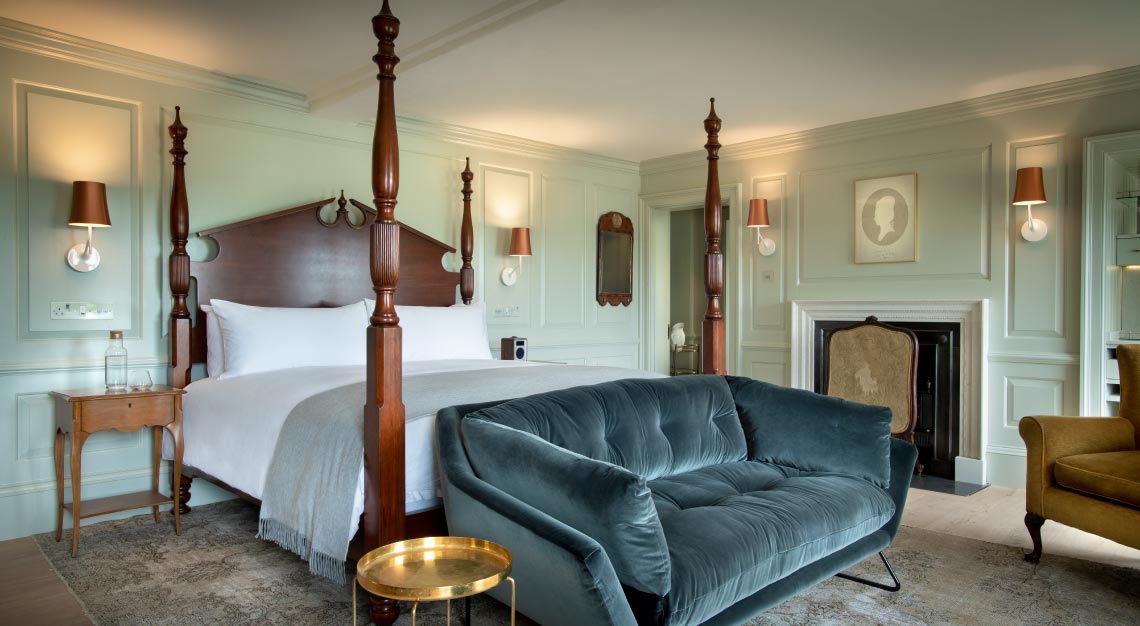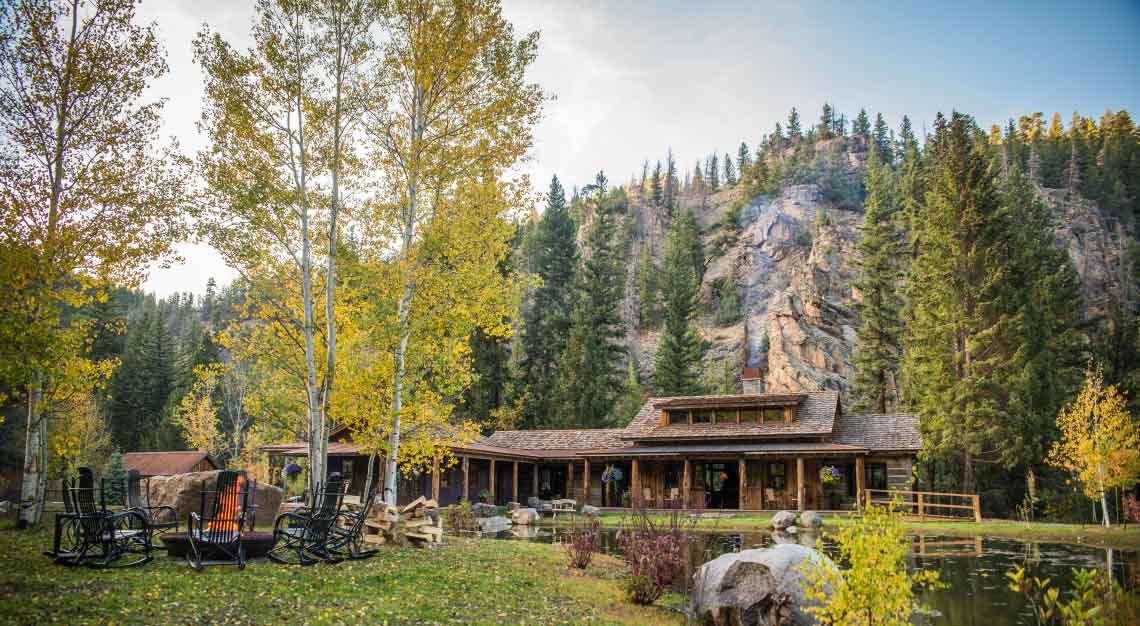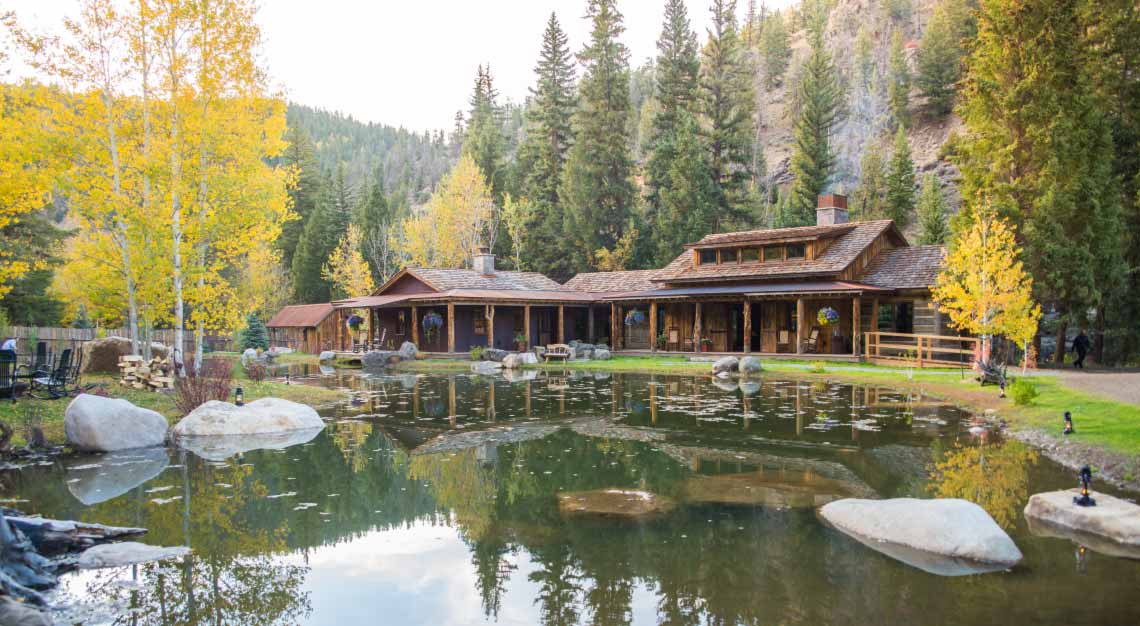 The Newt in Somerset – a beacon of idyllic English country living – offers garden tours, tasting sessions of its farmyard cheeses and cider, and lessons from its resident beekeeper, while activities at New Tree Ranch in California include biodynamic farming and flower picking. 
62°Nord's four properties in Norway are set in even more rugged and sweeping environments, providing opportunities for wildlife sea safaris, fjord tours and hiking.
Does this mean that we can expect urban hotspots to fall quiet as luxury travellers make a beeline for the great outdoors? 
Not for long, says an optimistic Amar Lalvani, CEO of Standard International, the parent company of Standard Hotels and the Bunkhouse Group. "A vaccine will be found and cities as destinations will thrive again. COVID-19 didn't eliminate the desire for arts, culture, live music, restaurants, shopping and nightlife. It just made it less safe – and less enjoyable – for a period of time. So the demand remains and we will see it return robustly when we get to the other side."