Life's a beach
After a massive revamp last year, Trisara resort in Phuket relaunched as a Pool villas-only resort. The extensive renovation saw the refurbishment of its pool villas and addition of new villa categories, a spa, an innovative farm-to-table restaurant, and the introduction of unique personalised services. While the right thing to do is to just chill by your private pool and enjoy the serenity of the surroundings, provided by the forest canopy of the resort's 'managed jungle' setting, there are good reasons to step away from your villa.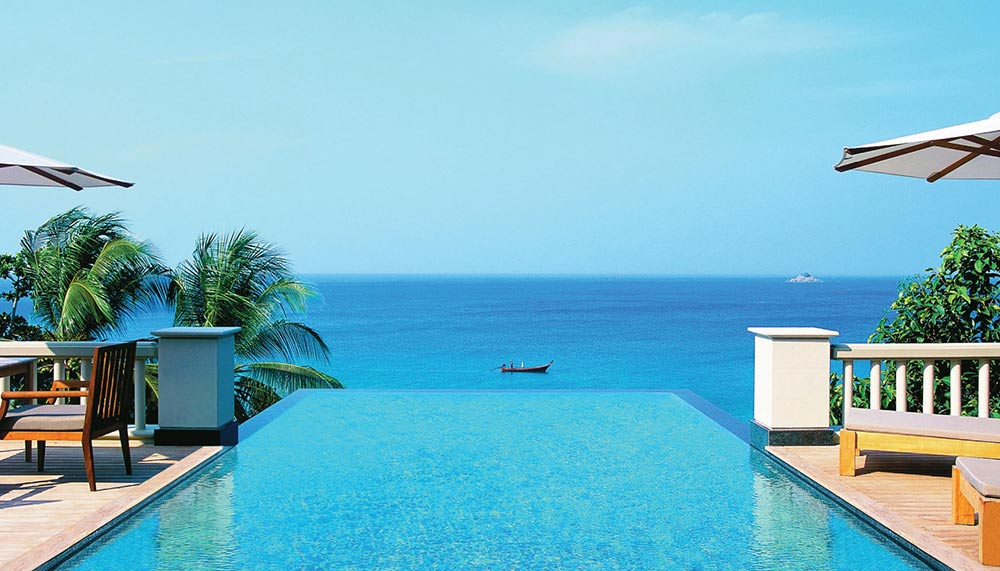 Spend a morning at Pru Jumpa
Trisara's commitment to sustainable practices is most commendable, and extends to it having its own farm Pru Jumpa located at a nearby plot of land. Guests are encouraged to visit the farm, to see the wide variety of vegetables, herbs and fruits grown there. The farm also raises free-ranging poultry and other animals. All the produce from the farm will end up on the plates at the resort's famed restaurant Pru, after some very creative preparation by resident chef Jim Ophorst.
Savour the produce in the evening at Pru restaurant
Understanding the provenance of what end up on our dinner plates does bring the dining experience to a different level. It helps too that talented young chef Jim Ophorst at Pru is full of ideas about what to do with the great produce coming out of Pru Jumpa. Take the humble cauliflower, for example. Fed full of the veg whilst growing up in Holland, he was determined to find a way to make it more palatable. The result? Cauliflower stem cooked in brown butter, sliced thinly carpaccio-style and served with a bone marrow sauce, foraged mushrooms and sardine powder for a dish that is packed with flavours.
While at Trisara, we had the opportunity to sample dishes from Le Du, one of Bangkok's top restaurants.
Put that selfie stick away
With a production studio right at the resort, guests won't need to worry about getting those perfect holiday snaps. For a fee, Dden's team of media experts including photographers, videographers and directors will help guests capture and re-tell their vacation experiences. You'll be able to relive and share those precious moments through a professionally produced photo book or video, a perfect parting gift when you leave the island.