The newest addition to TWG Tea's Haute Couture Tea Collection is a delightful tribute to the brand's 10-year anniversary and its journey from East to West
It's been 10 years since TWG Tea was founded in Singapore and the luxury brand's Tea Salons and Boutiques can now be found at 70 international locations in key fashion capitals around the world. Not only is TWG Tea famous for its vast selection of teas, signature tea accessories, and tea-infused sweets and savouries, the brand is also the premier tea supplier to high-profile hotels, restaurants, international airlines and gourmet epiceries.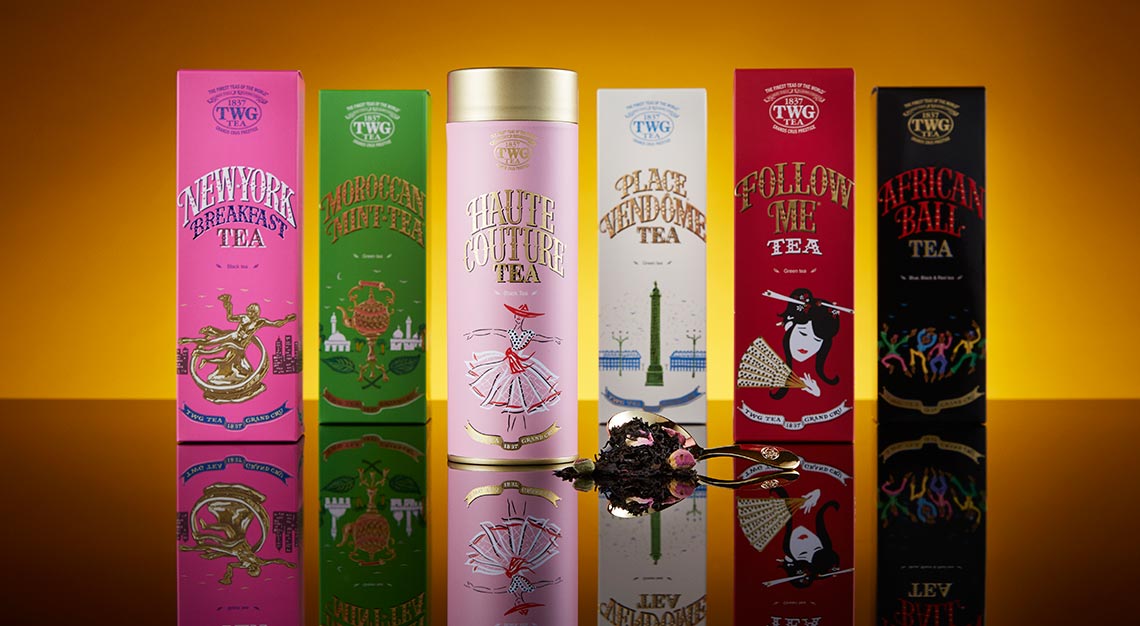 With that in mind, what better way to celebrate its milestone decade than with the release of the brand's 100th handcrafted tea blend? Carrying notes of caramel and rose in a black tea blend, Haute Couture Tea (S$40) joins TWG Tea's Haute Couture Tea Collection as an expression of a fleeting moment and an ode to the brand's journey from East to West. It's also a quaint reminder that the brand was the first in the world to associate tea and fashion through the Haute Couture Tea Collection. Even today, it continues to mirror the seasons, introducing trendsetting tea creations four times a year.
"With the Haute Couture Tea Collection, we wish to appeal to modern tea drinkers with innovative and trendsetting creations that make tea more than just a traditional beverage," explains Maranda Barnes, TWG Tea's co-founder and director of business development.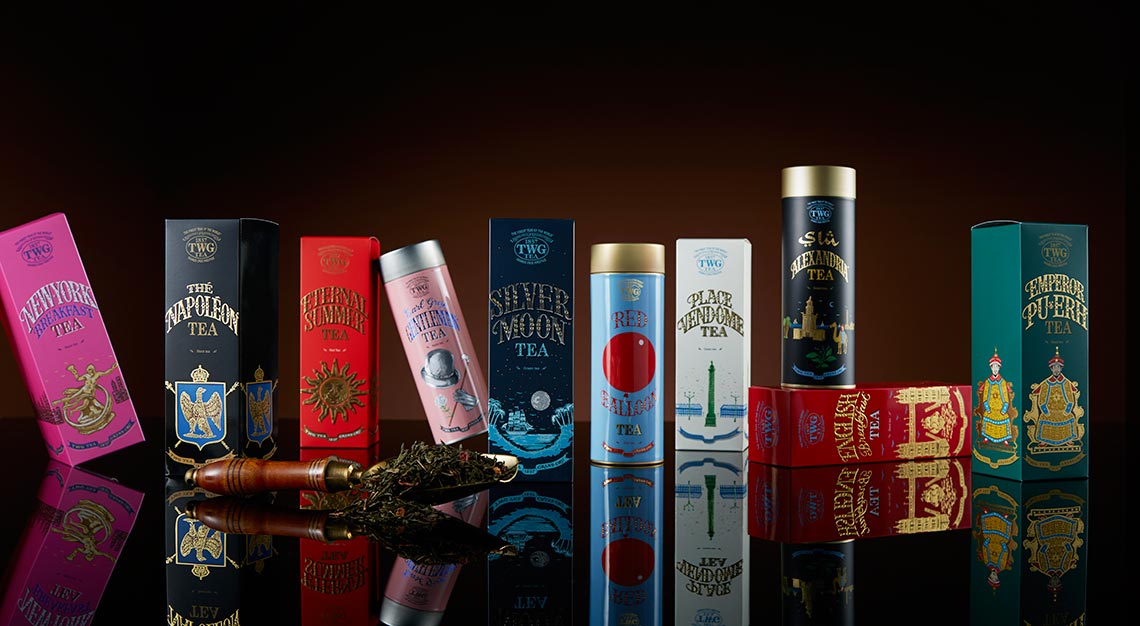 "We draw inspiration from the colours and styles of each season, as well as cultures that have resonated with us on our travels, to create an unexpected, fashionable encounter in the teacup. Our packaging acts as a canvas for our luxurious blends, incorporating touches of gold and silver, splashes of vibrant hues and fluorescents, as well as whimsical illustrations, which were unheard of before in the tea industry."
Beside its obvious visual appeal, Barnes points out that the new Haute Couture Tea has — like a real haute couture garment — been thoughtfully and painstakingly created.
"We focus on exciting customers with unique and appealing flavour combinations. Taha Bouqdib, our president, CEO and co-founder, is also our tea innovator and master tea blender. He works like a perfumer, blending tea, fruits, flowers and spices to create unique and imaginative combinations.
Embodying the luxurious and trendsetting style of haute couture, the Haute Couture Tea is artfully blended with fine roses from the south of France and luscious notes of caramel that perfectly enhance the sweetness of this exquisite blend."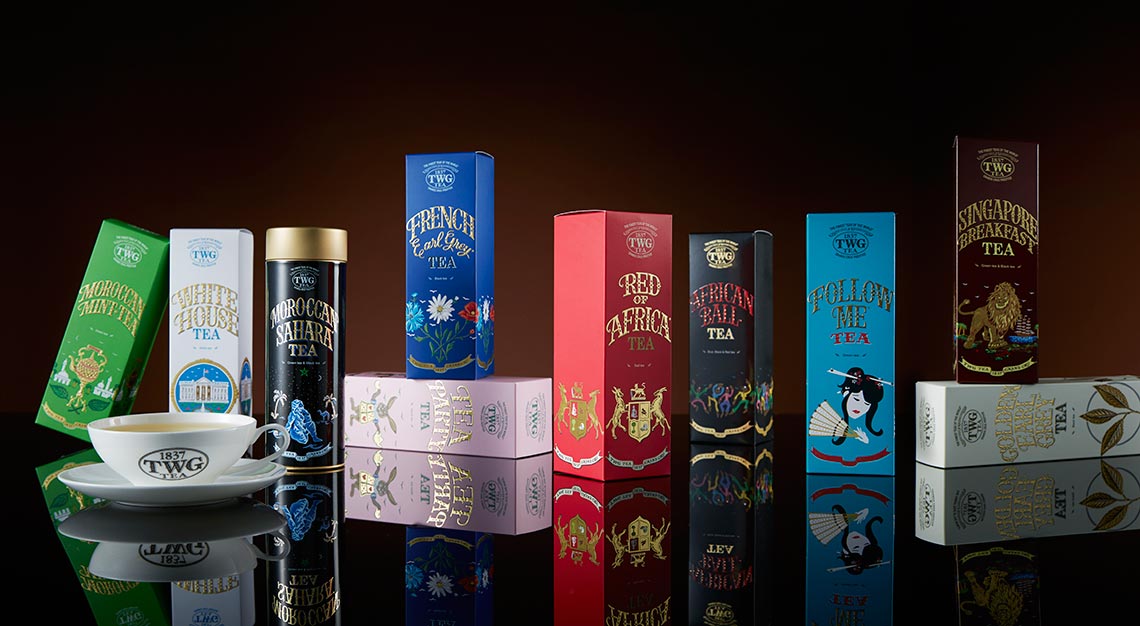 This occasion marks a proud moment for the brand, which has expanded to 19 countries and is distributed across 42 countries. "From day one, we have been a brand born in Asia for a global audience," says Barnes.
"Ten years on, we pride ourselves on being recognised as a luxury tea brand all over the world — one that is associated with a luxurious, stylish lifestyle, and makes our customers feel special at a price that remains accessible." As for the next decade to come, there are plans to inspire customers with luxurious tea creations that preserve the passing of each moment.
She relates, "For the past decade, we have been a brand that continuously seeks new ways to engage our customers in an industry heavily steeped in tradition, especially on the technological front. We recently launched our new global omni-channel e-commerce platform and by-invitation-only membership programme, offering customers an immersive digital TWG Tea experience. We look forward to continuing our brand's culture of innovation and limitless creativity to remain at the forefront of the industry, sharing a culture of tea appreciation and the finest tea experiences to tea lovers around the world."