Delving into the enchanting history behind these beloved talismans of the world
It began, as all classic Van Cleef & Arpels pieces have, with a story – this time, of a four-leaf clover that went on to establish itself throughout the world as an icon of luck and an emblem of the maison.
Jacques Arpels (the nephew of Van Cleef & Arpels' co-founder, Estelle Arpels) was an enthusiastic collector who habitually gathered four-leaved clovers from the garden of his house in the French commune of Germigny-l'Eveque. As a way of encouraging his staff never to give up hope, he would present these clovers to them, accompanied by the well-known American poem Don't Quit.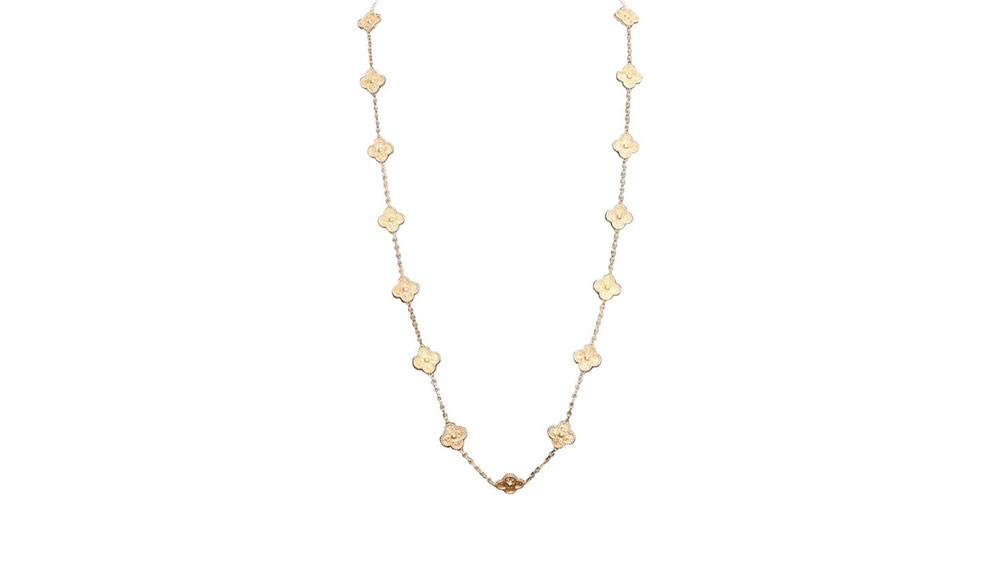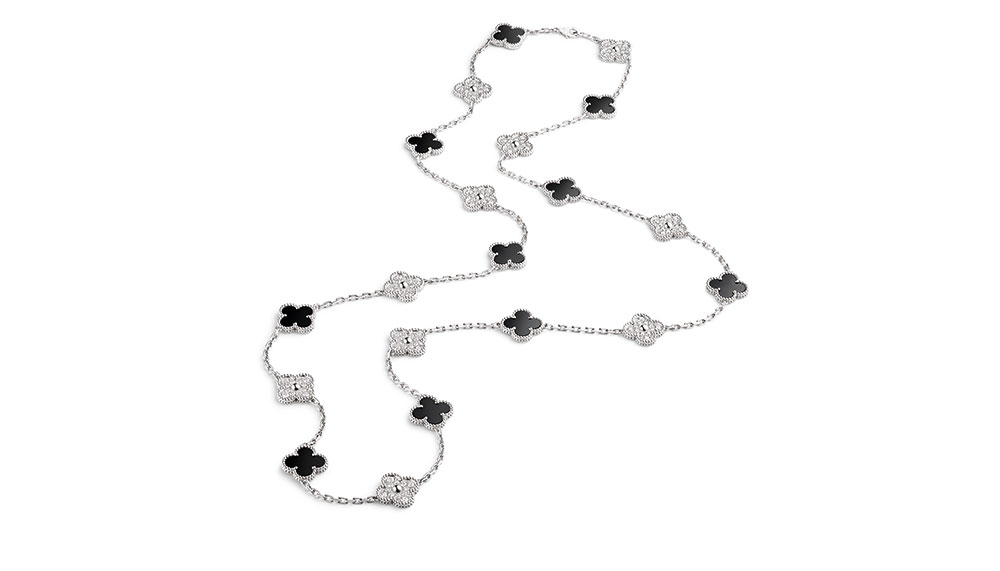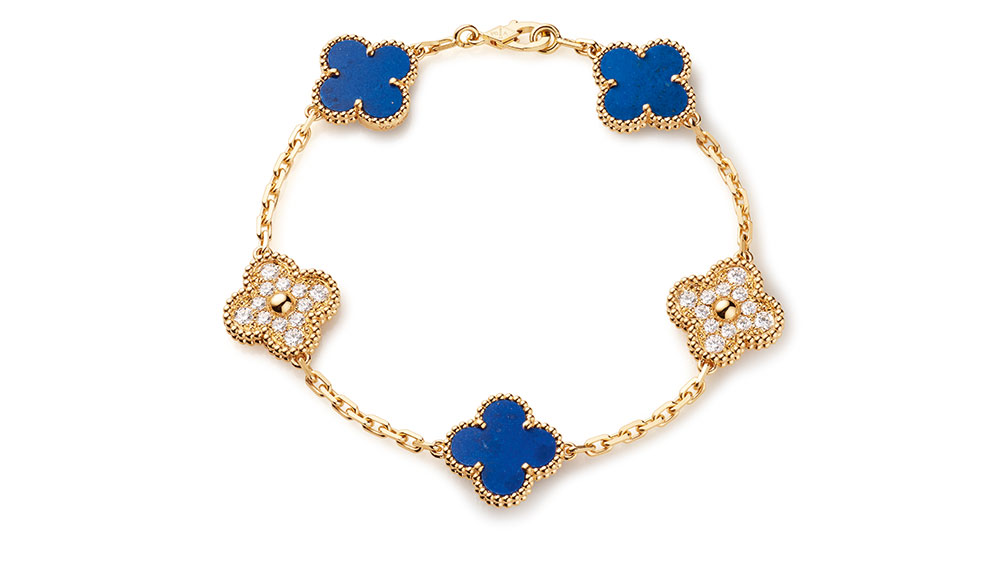 Although the four-leaved clover had already made its first appearance in Van Cleef & Arpels' records in the 1920s, it wasn't until 1968 that the maison took inspiration from this traditional talismanic symbol to create its first Alhambra long necklace. Composed of 20 clover-shaped motifs in creased gold, all of which came delicately edged with golden beads, the necklace stood as a harmonious token of luck – one that became an immediate success as part of the Paris La Boutique range.
An instant hit at 22 Place Vendome in Paris – the maison's historic address – and at its boutique on 774 Fifth Avenue in New York, the Alhambra collection's bold combinations of materials, colours and stylised forms held enormous appeal.
Lovers of fine day jewellery in the 1960s and 1970s fell fast for its fluid silhouette and combinations of vivid or sun-like colours, all of which could be effortlessly stacked and displayed around the neck or wrist. At the same time, the Alhambra collection remained powerfully evocative, conjuring up an imaginary world of travel and exotic scenery, with nods to far-flung influences from the Far East, Japan, China and India.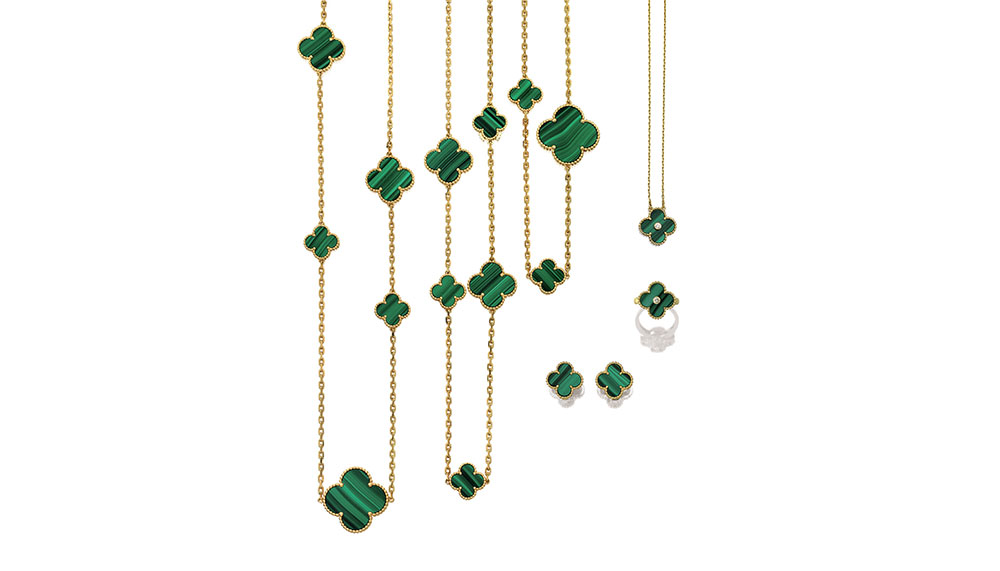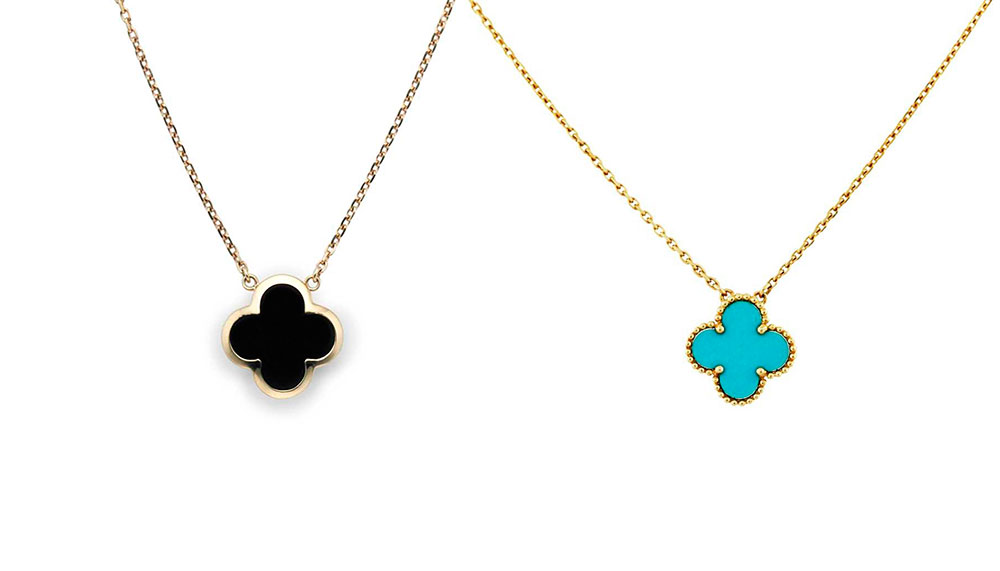 As Nicolas Bos, president and CEO of Van Cleef & Arpels, relates, "The Alhambra long necklace captured the spirit of the age and introduced new ways of wearing jewels in everyday life. Fifty years later, it stands as a reference that has profoundly influenced the history of jewellery."
The Alhambra collection's impressive 50-year history owes a great deal to the technical expertise behind Van Cleef & Arpels, which has enabled its constant renewal over time. Not only has it taken on a broad palette of natural materials and adopted a variety of symbols, colours and different-sized motifs, but the collection is also notable for its use of hard stones, as opposed to precious gems.
Although the first Alhambra long necklace was crafted from yellow gold, by the early 1970s – when both fashion and society were in the throes of revolution – Van Cleef & Arpels had already introduced variations with malachite, lapis lazuli, onyx, and turquoise. This was followed by even bolder and more complex renditions such as white and grey mother-of-pearl in the 1980s, blue agate and rock crystal in the 1990s, and Sevres porcelain and letterwood as recently as 2012.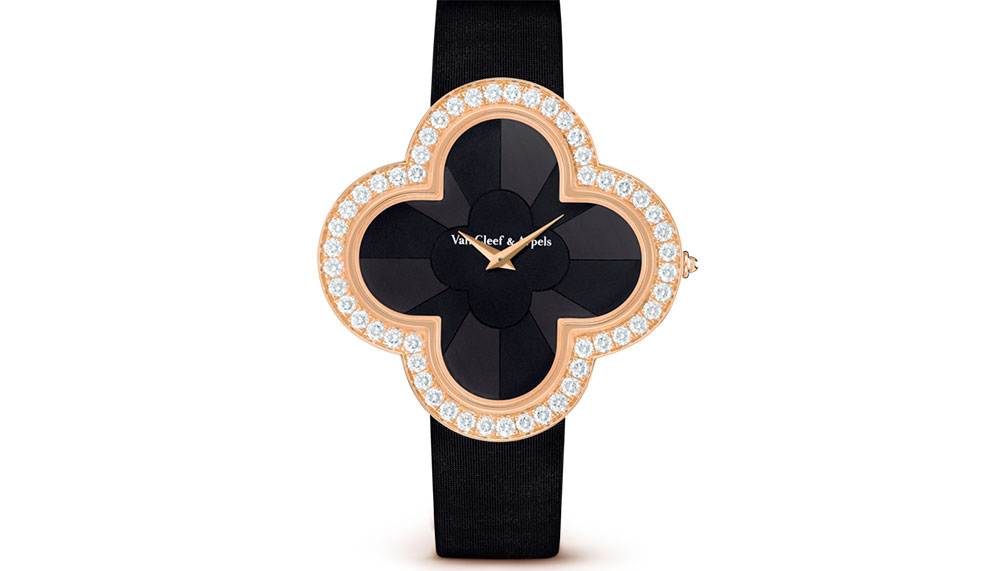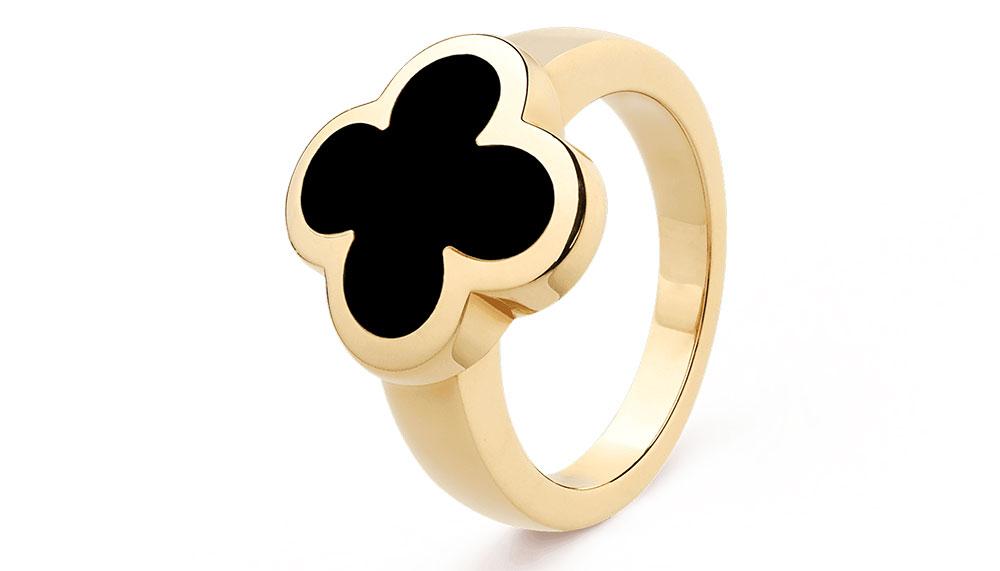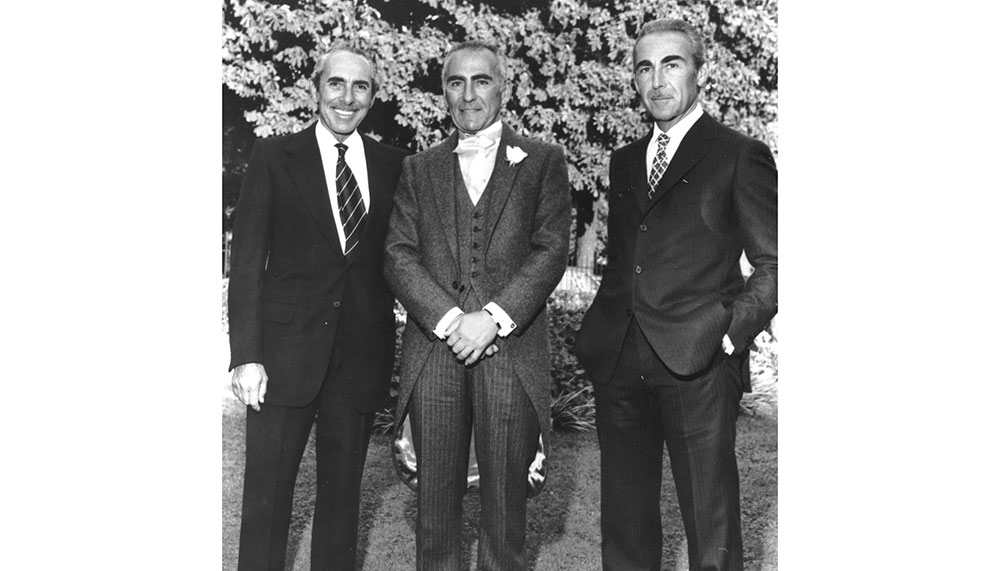 Over five decades, it has remained a genuine and much-coveted icon of jewellery due to its tactile, talismanic qualities, appearing layered and wrapped in a myriad of gleaming rows on celebrities and sophisticates. Francoise Hardy, for instance, was photographed in 1974 wearing two Alhambra long necklaces, while Romy Schneider sported one single, elegant strand in the Michel Deville French comedy, Le Mouton Enrage (shown left). It was often spotted on the ever-discerning Princess Grace of Monaco at public and private engagements throughout the 1970s, helping to transform the Alhambra long necklace into an even more emblematic creation for the ages.
The Alhambra collection requires the expert skills of lapidaries, jewellers, stone-setters and polishers. No fewer than 15 successive steps of selection, crafting and quality control are required to produce an enduring, iconic jewel from the most beautiful and highest-quality materials, which makes the release of its exceptional new models all the more impressive.
Unveiled in celebration of the 50th anniversary of the Alhambra long necklace's creation, a Vintage Alhambra long necklace and bracelet (accompanied by Magic Alhambra earrings) embellished with pink gold, grey mother-of-pearl and diamonds enriches Van Cleef & Arpels' permanent collection.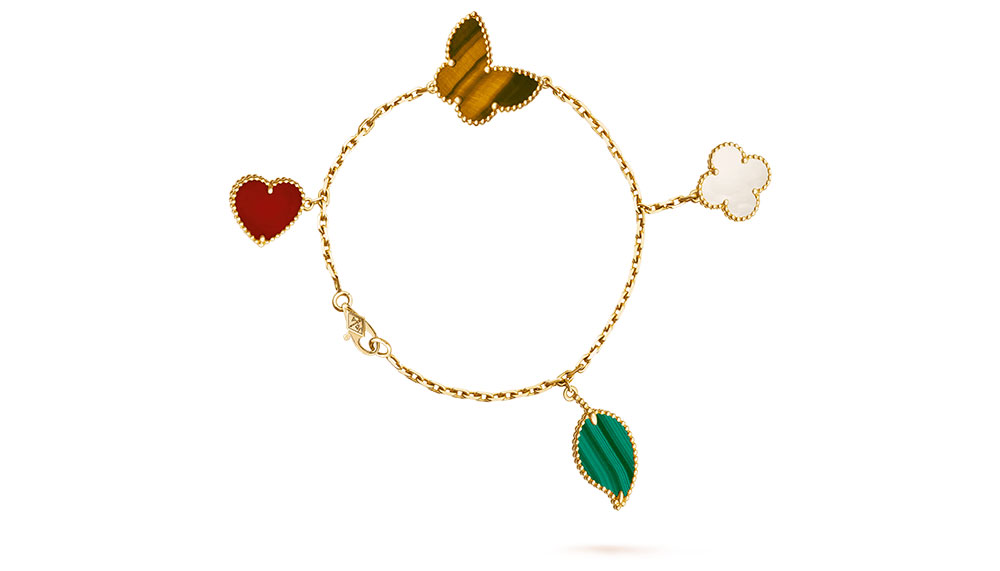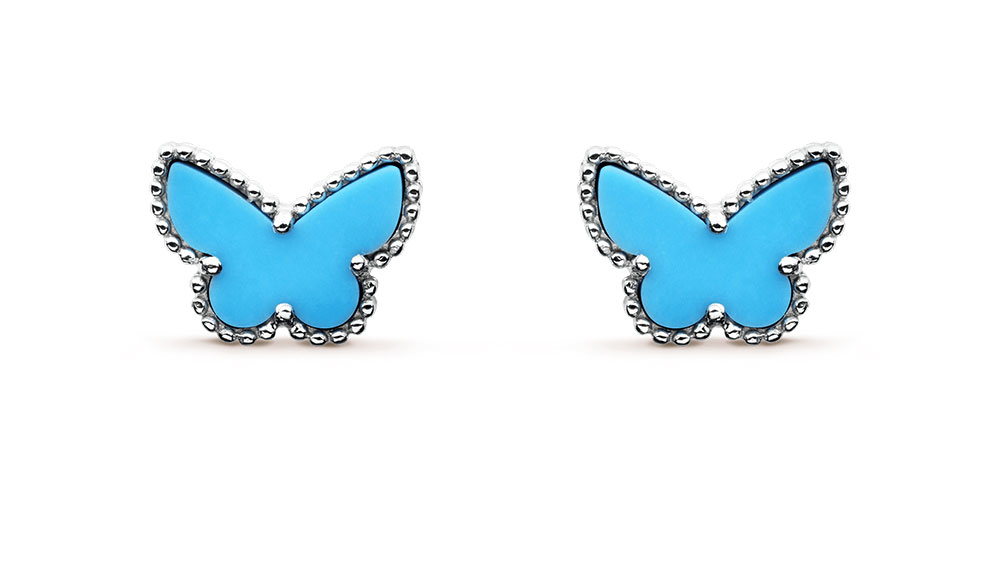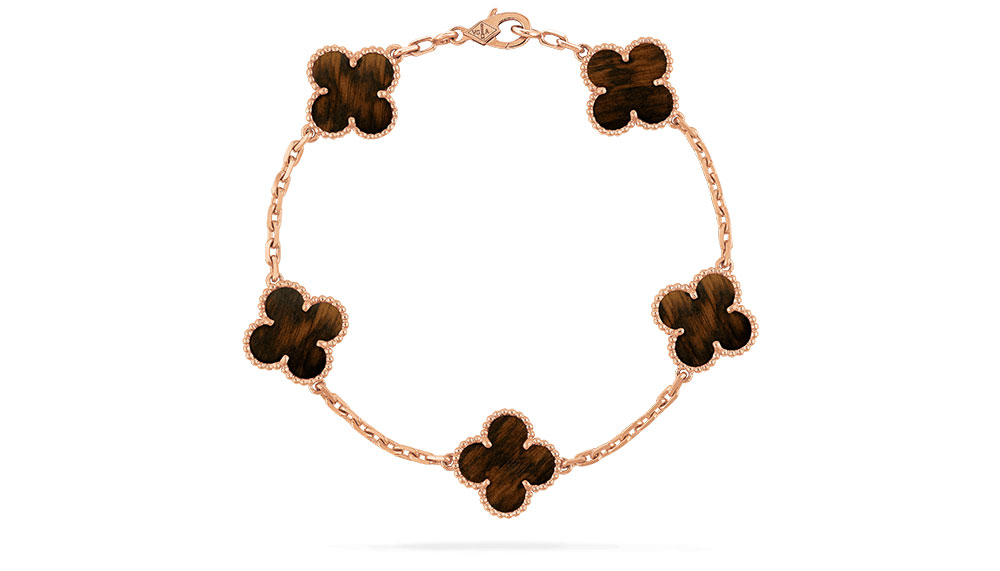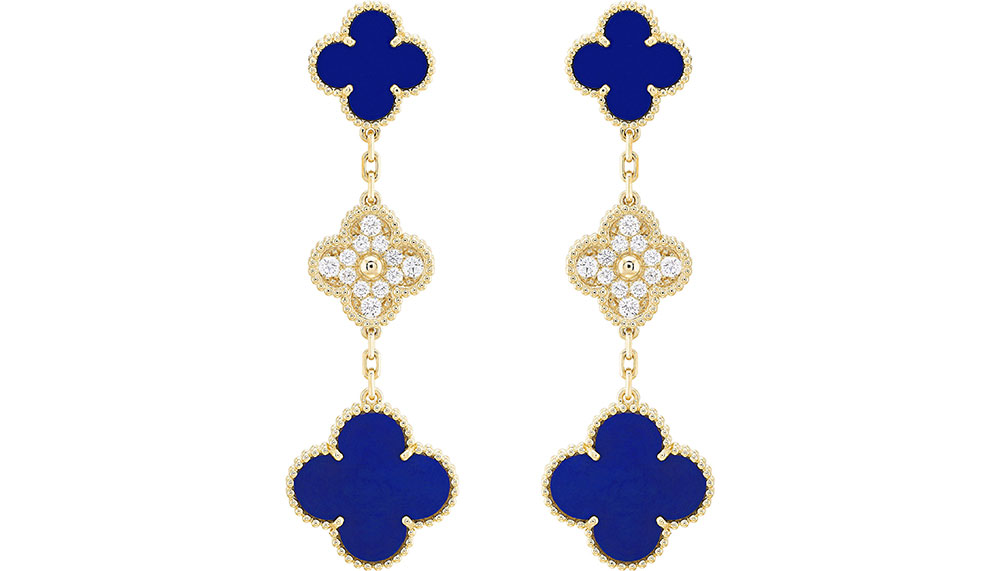 Similarly, the Vintage Alhambra long necklace and bracelet also comes in striking combinations of onyx, diamonds and white gold; yellow gold, lapis lazuli and diamonds; and yellow gold and rock crystal. The motifs are adorned with a delicate beaded contour in keeping with the original piece's aesthetic, and in homage to the lavish palette of materials displayed in the Alhambra collection over the years.
The mother-of-pearl and hard stones are treated in exactly the same way as diamonds – meticulously cut and polished to reveal their splendour – while melted gold gives form to beaded settings and is then hand-finished by jewellers. A gold case's prongs can be delicately set to be united with a motif, while on Vintage Alhambra motifs with diamond paving, stones of different diameters are placed in a grain setting to highlight a golden bead. The openwork honeycomb structure, which displays the brilliance and lightness of the necklace, is also included in a final polish which reveals the luminous beauty of this unforgettable piece.