These Swiss, French and Japanese maisons are turning the notion of high jewellery over its head with an emphasis on design, coloured gemstones and intricate craftsmanship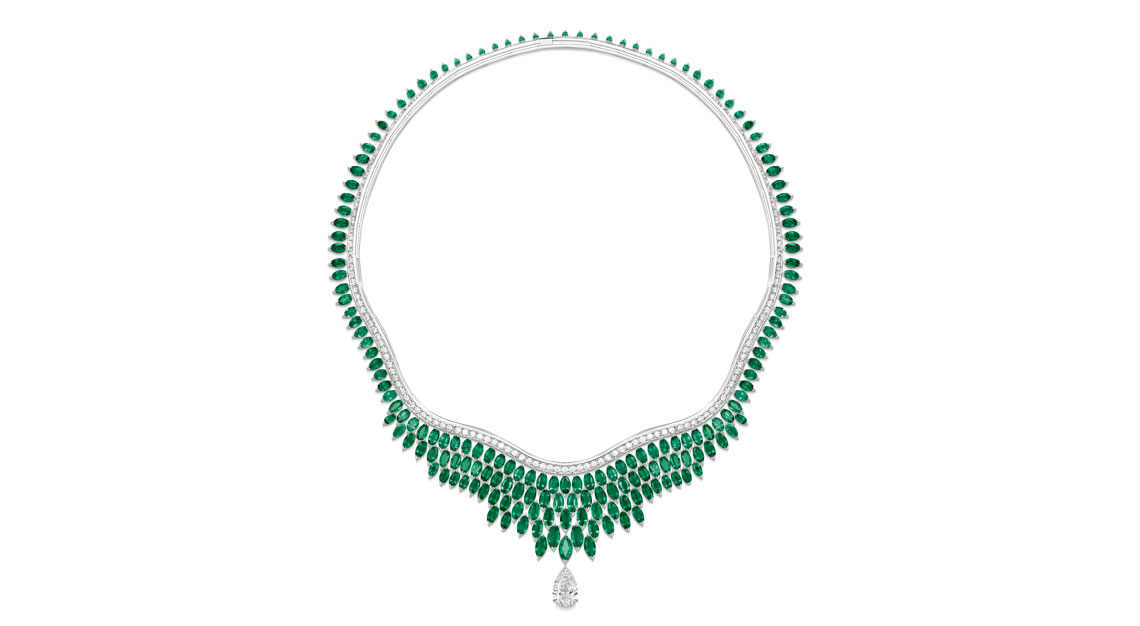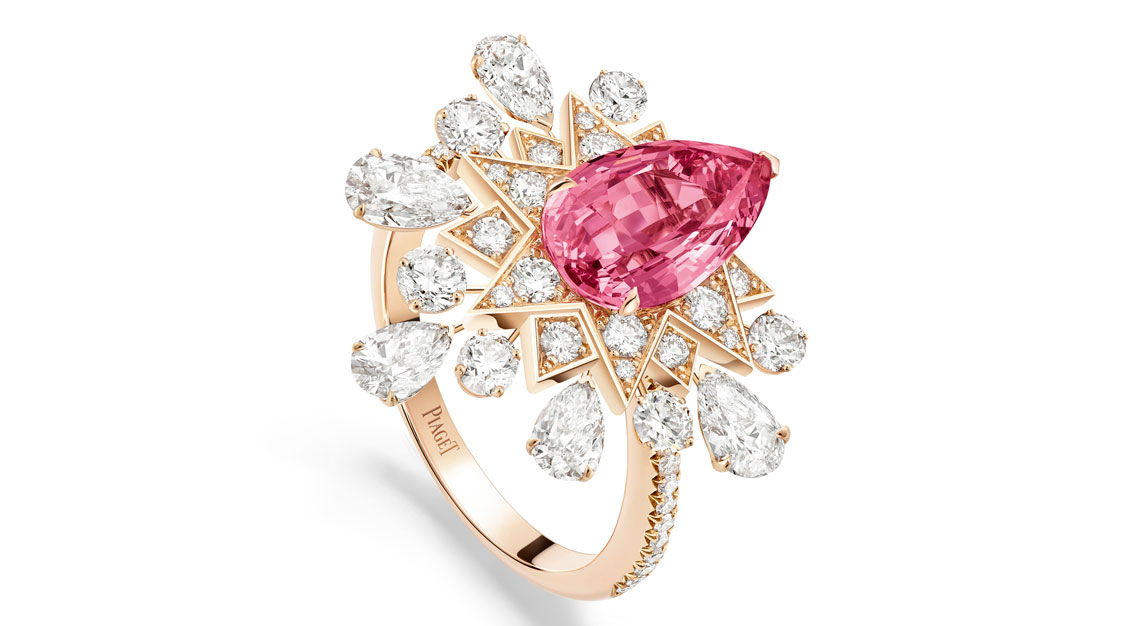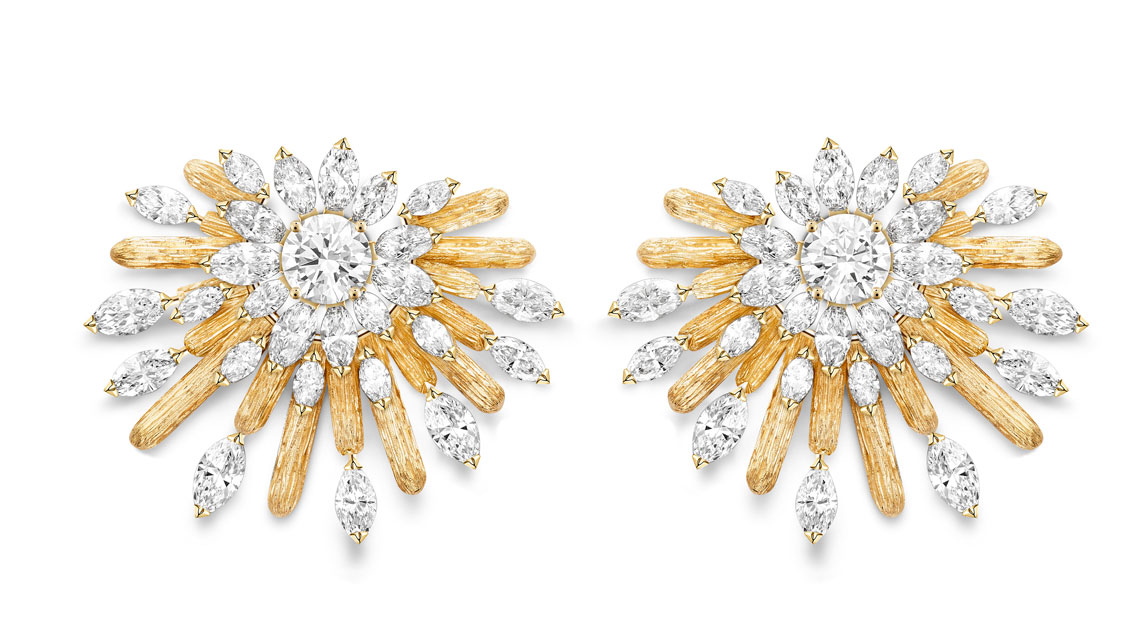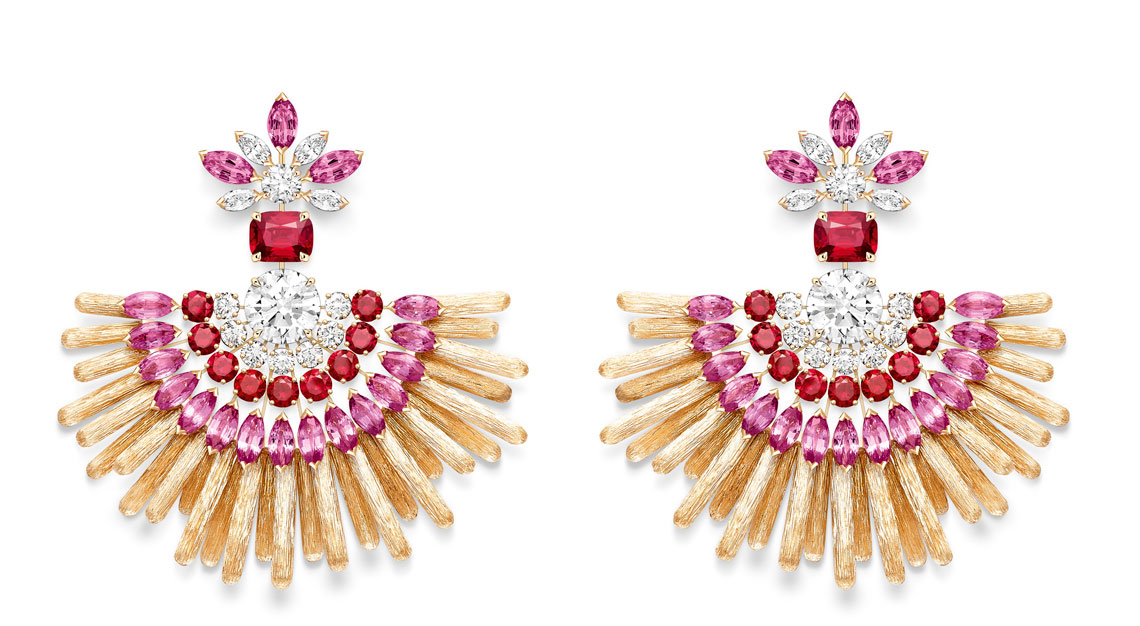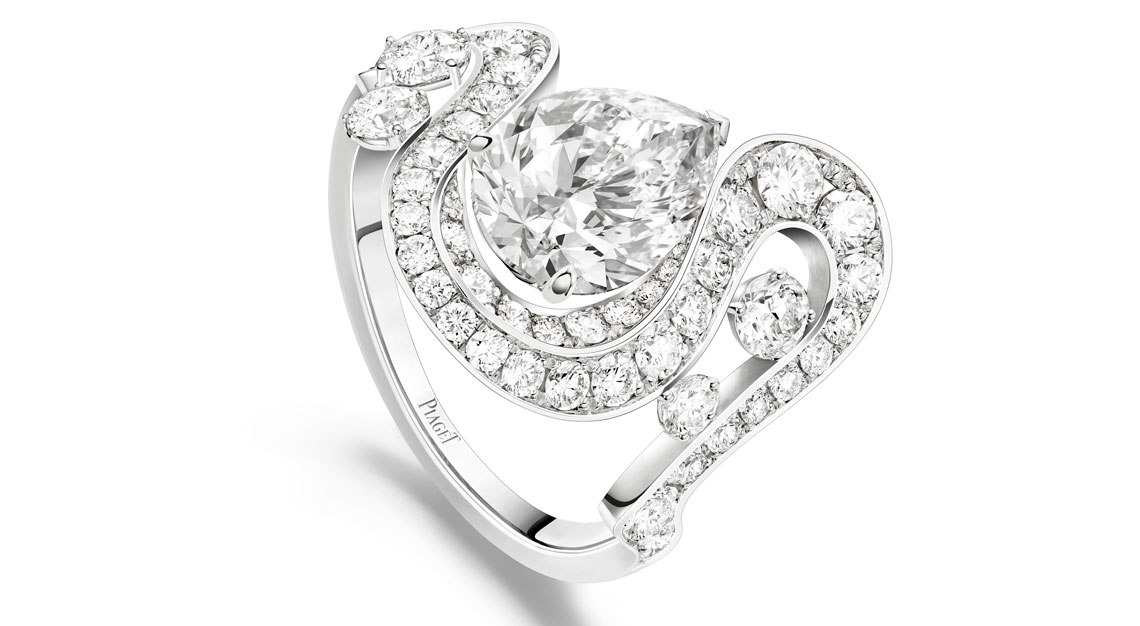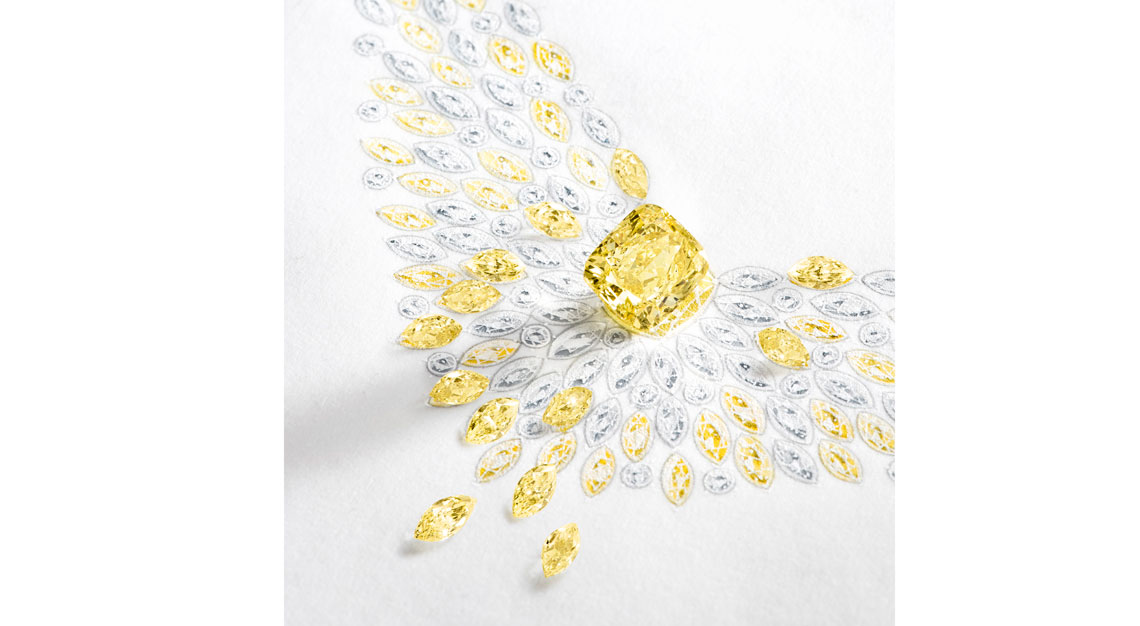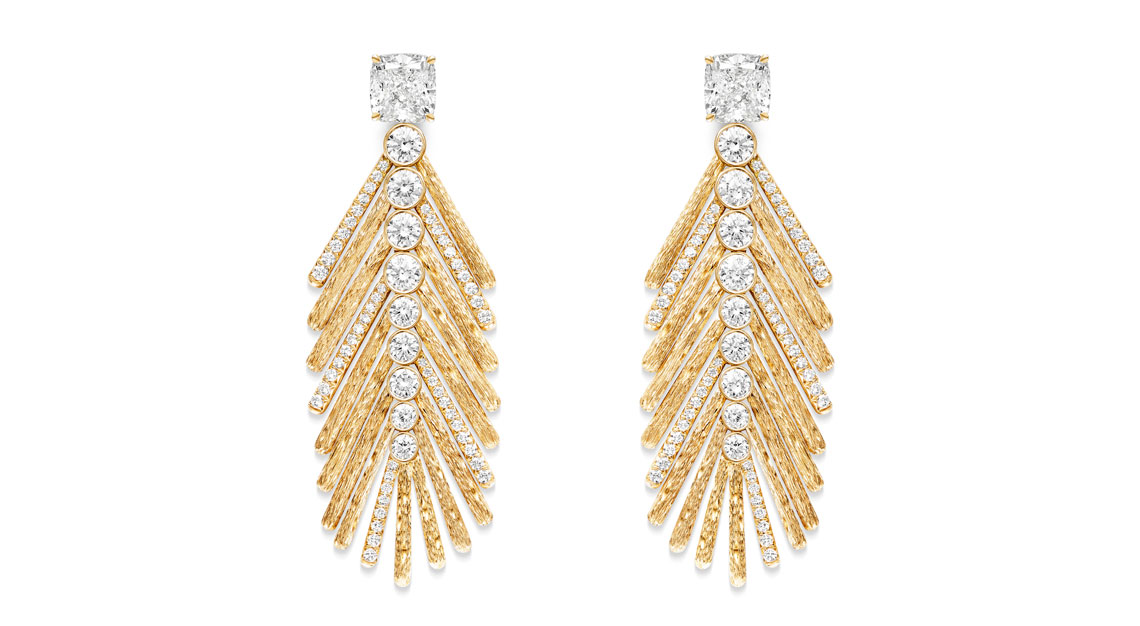 Piaget
In the past couple of years, Piaget has undergone an image reinvention, and has sought to seek inspiration from the joys of life for its high jewellery collections, starting with the Sunny Side of Life back in 2016. Piaget has showcased a singularly cheerful style in recent years, marked by its use of marquise-cut diamonds, asymmetric designs, goldsmithing, as well as an audacious play of colour that never fails to put a smile on the beholder's face.
This vivaciousness is once again explored in the Golden Oasis, its latest collection of high jewellery that showcases the evolution of its journey. This time, the focus is on larger and rare stones, and the results are spellbinding.
A repertoire of yellow diamonds, blue sapphires and green emeralds can be seen alongside sapphires of all hues, pearls, mandarin garnets and more.
The Golden Hour suite features a vivacious combination of yellow and white diamonds basking in the spotlight. In the centre, a rare and vivid yellow diamond weighing 6.63 carats, instantly draws you in. It took the gemmology department an entire year to source for all the stones in this necklace. The challenge laid in finding stones of similar hues and complementary sizes – a difficult feat, indeed.
The collection itself is split into three chapters: Play of Light, Desert Minerals and Native Bloom. The third chapter houses the Luxuriant Oasis suite, where a luscious diamond and emerald necklace steals the show. The brand took over a year to find the perfect marquise-cut emeralds for this piece, and the craftsmanship is nothing short of spectacular. It's made to be worn and enjoyed, as the necklace, despite its seemingly stiff-looking construction, is so wonderfully articulated. It hugs the curves of the neck and sits as if made of silk.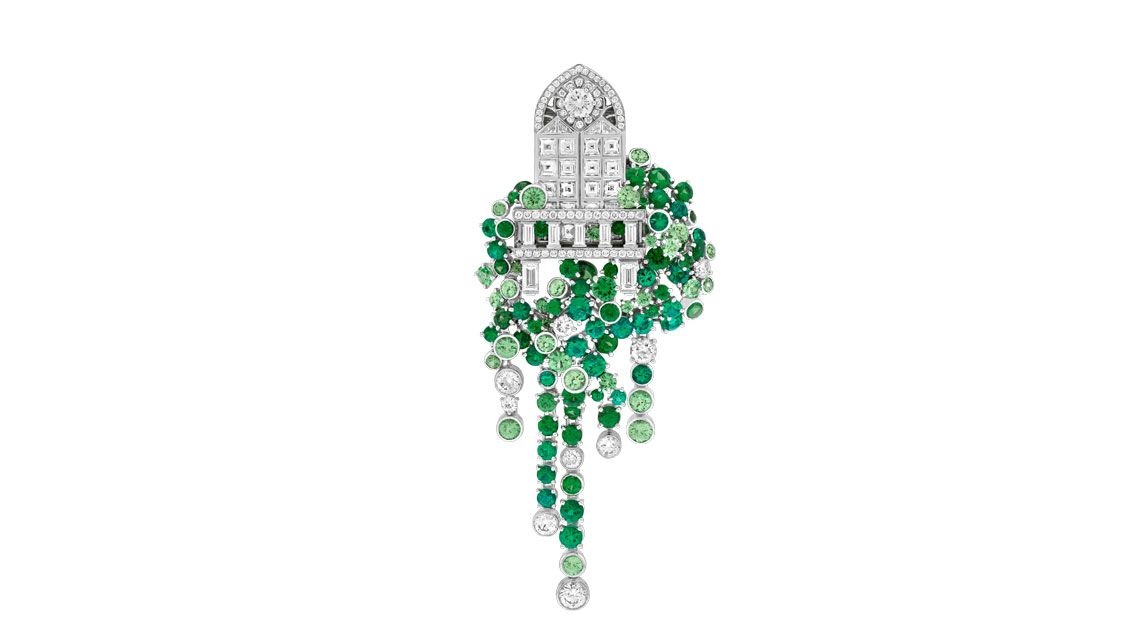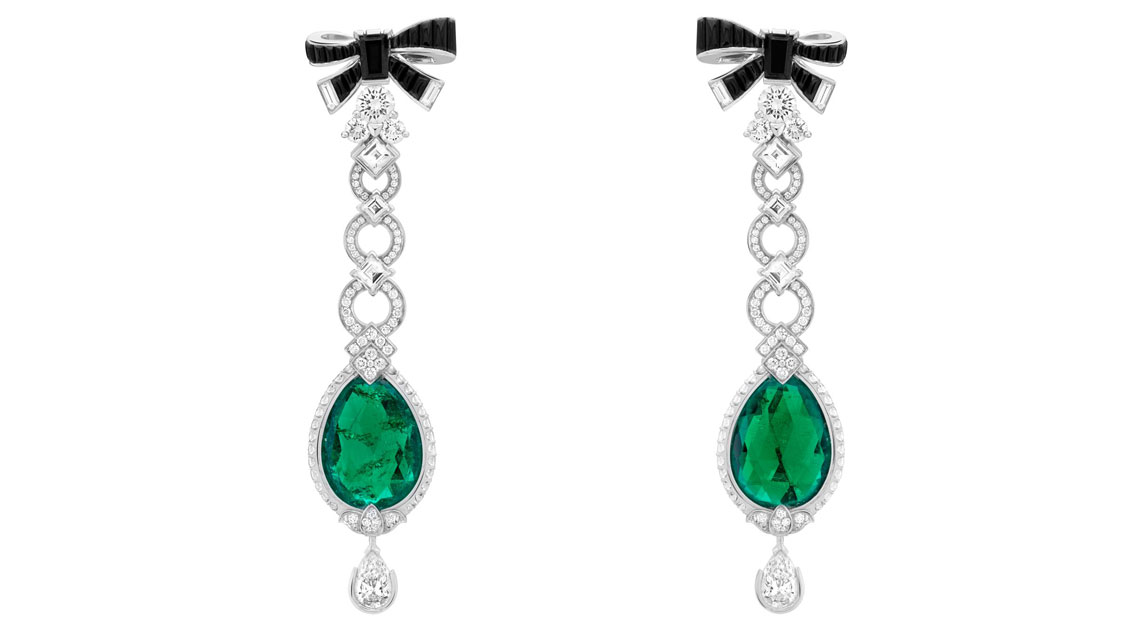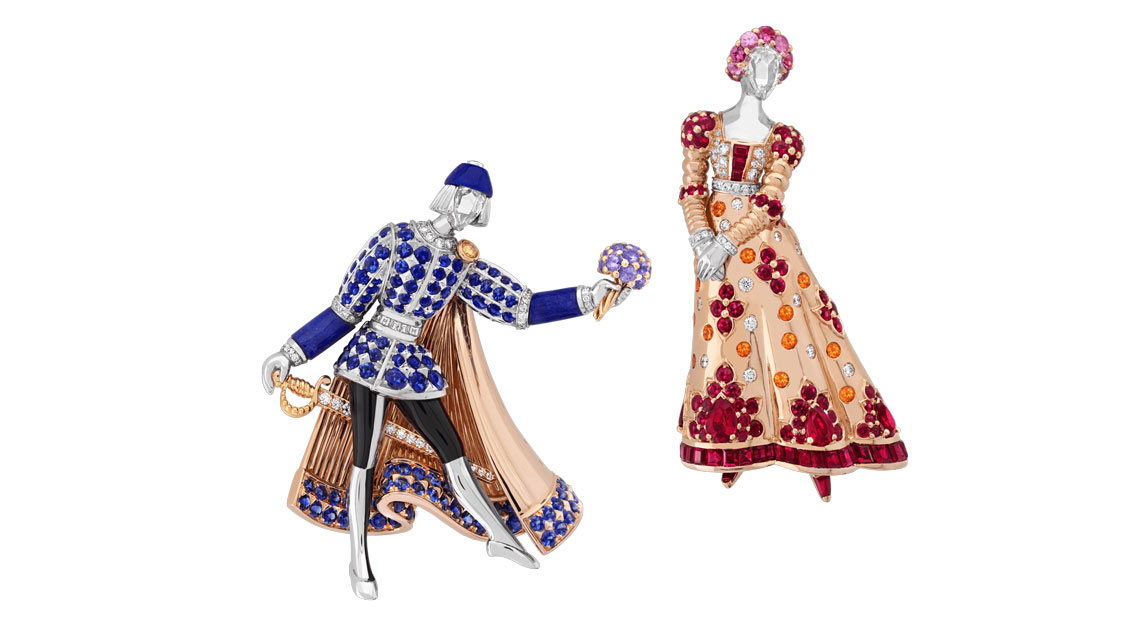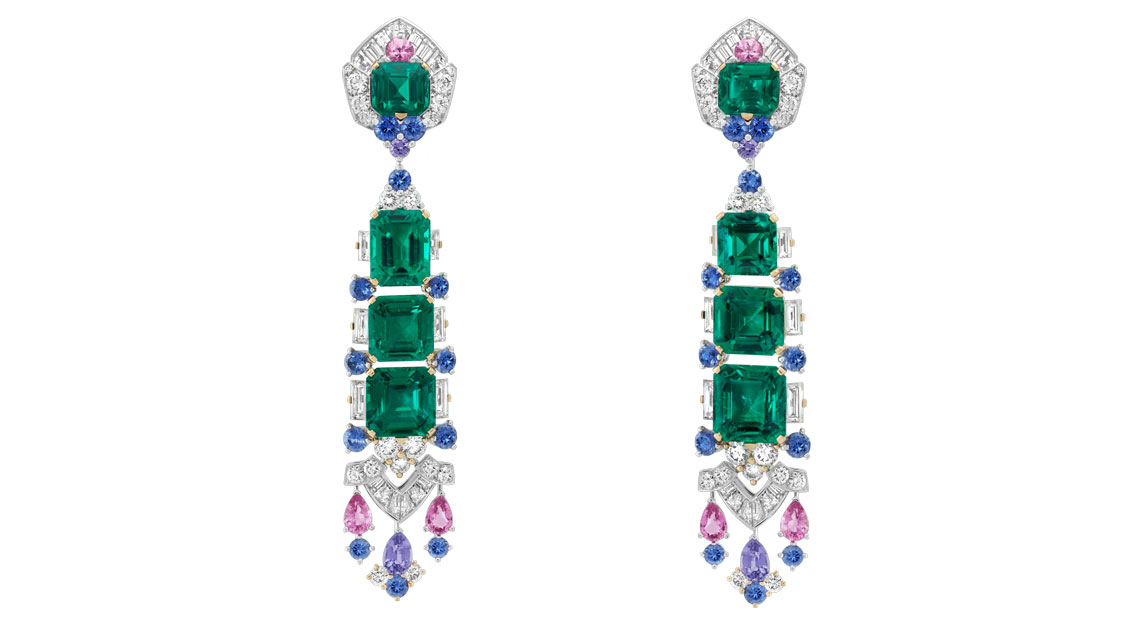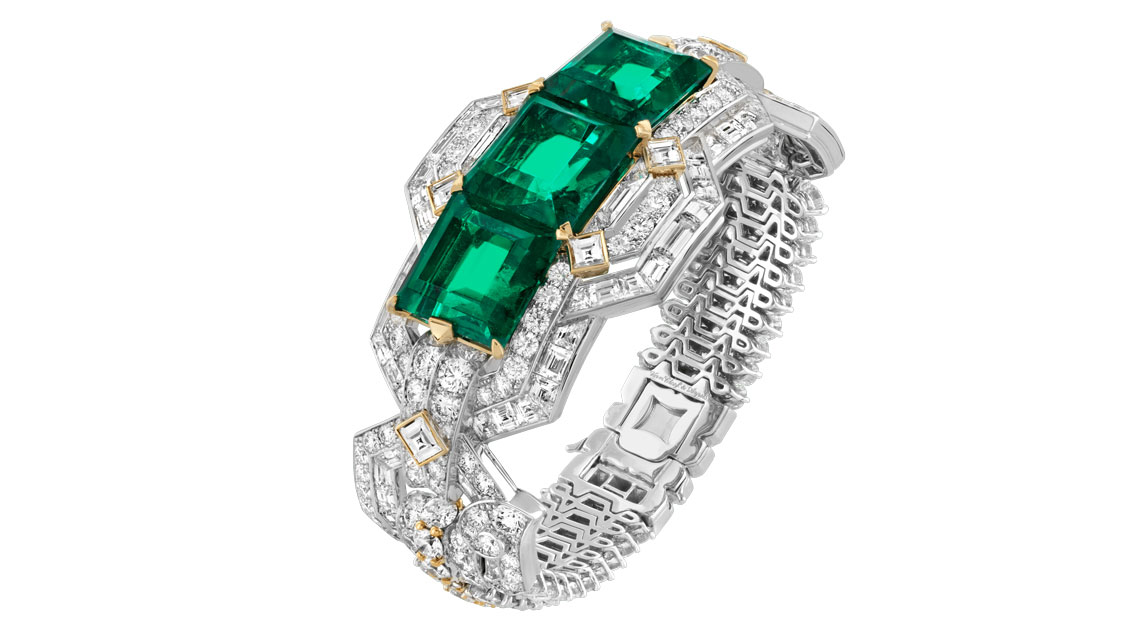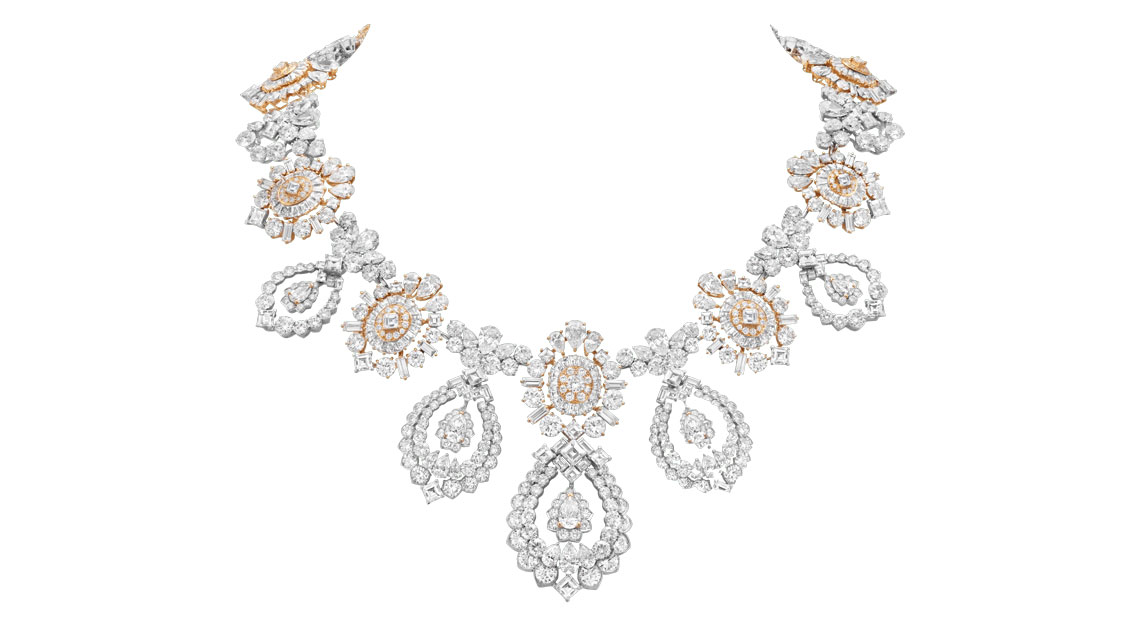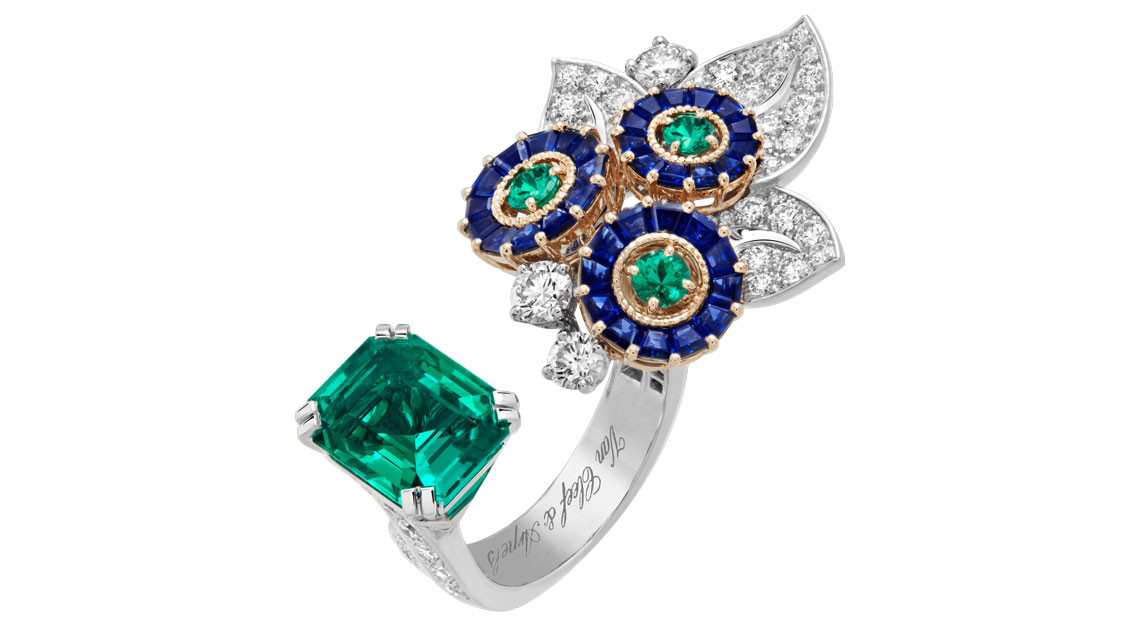 Van Cleef & Arpels
I have to admit that when I first heard that Van Cleef & Arpels was looking towards Romeo & Juliet (admittedly my least favourite Shakespearean production) for inspiration for its second 2019 high jewellery collection, I was slightly apprehensive. But I've learnt never to underestimate the French jeweller, and I was not mistaken.
The collection, which features over 100 pieces, can be divided into three main themes: love, architecture and costume. The city of Verona is a major protagonist, as is the fashion of the Renaissance era. The family's feud, too, takes centre stage, with colours of blue and red representing the Montagues and Capulets respectively. When the couple is brought together, a shade of mauve can be seen, along with green, the colour of hope.
This can be seen in the Romeo and Juliet clips, where the fully articulated silhouettes of the two lovelorn protagonists are delineated in blue and red respectively. Romeo holds a bouquet of flowers towards his lover, the only part of the two clips wrought in purple sapphire. And the clips are only sold as pair, so as not to separate the lovers.
But what really tips the scale is the incredibly rare and exquisite stones in the collection. The Lover's Path bracelet is a diamond-studded, geometric cuff that seeks to emulate the couple's journey. Its highlights are the three rare Colombian emerald-cut emeralds
 weighing 14.17 carats, 13.71 carats and 11.90 carats. While the piece is wrought in white gold, the prongs surrounding the emeralds are hewn out of yellow gold, further emphasising their mesmerising green hue.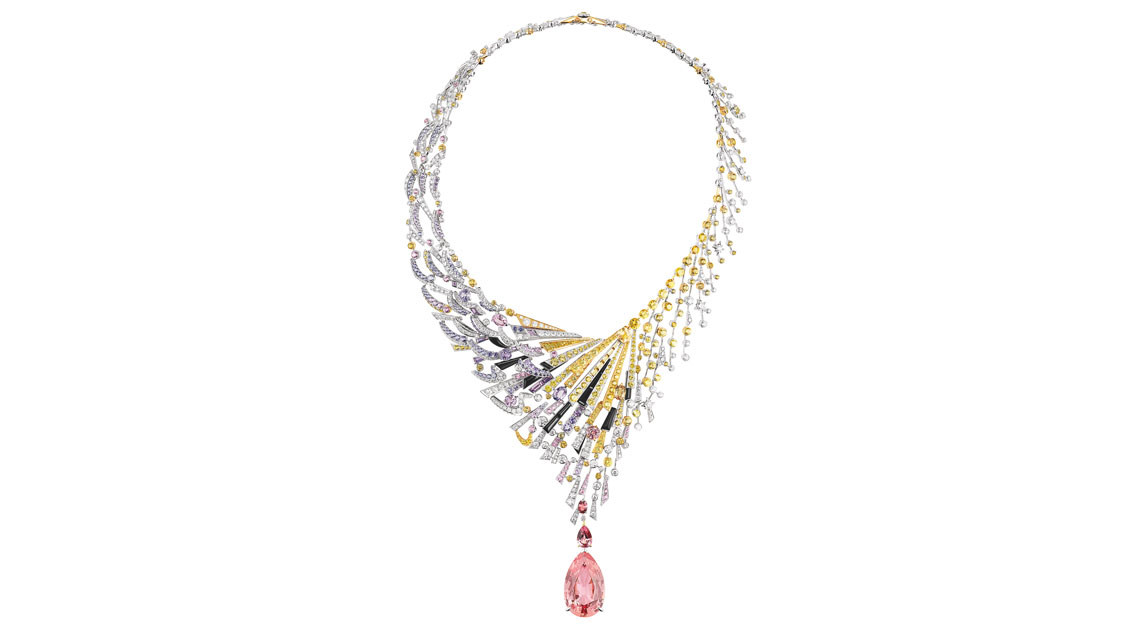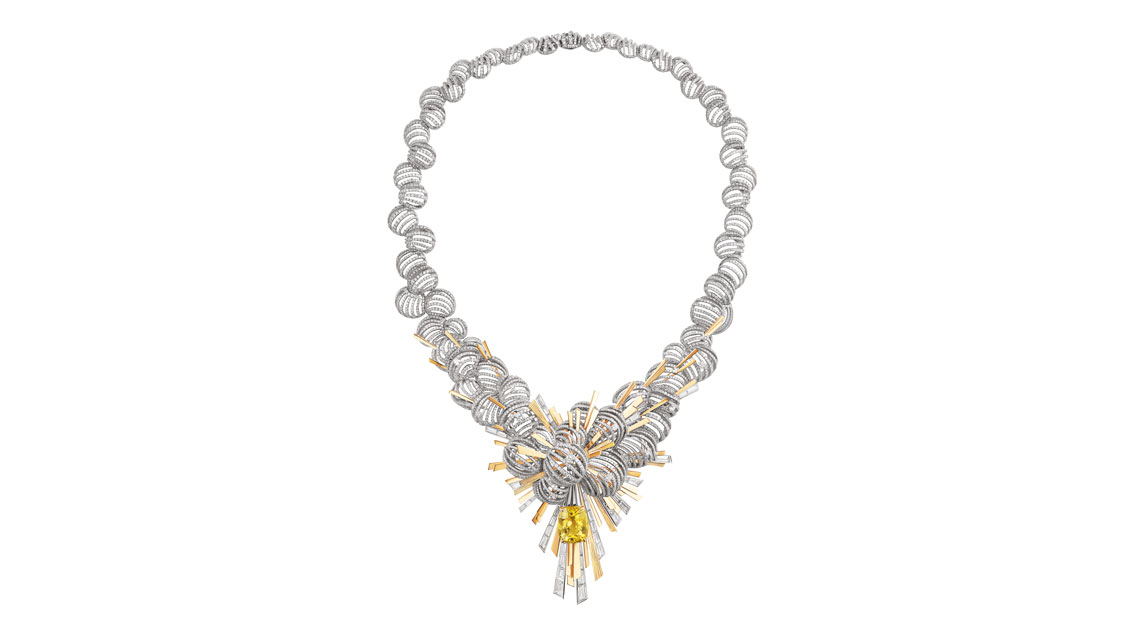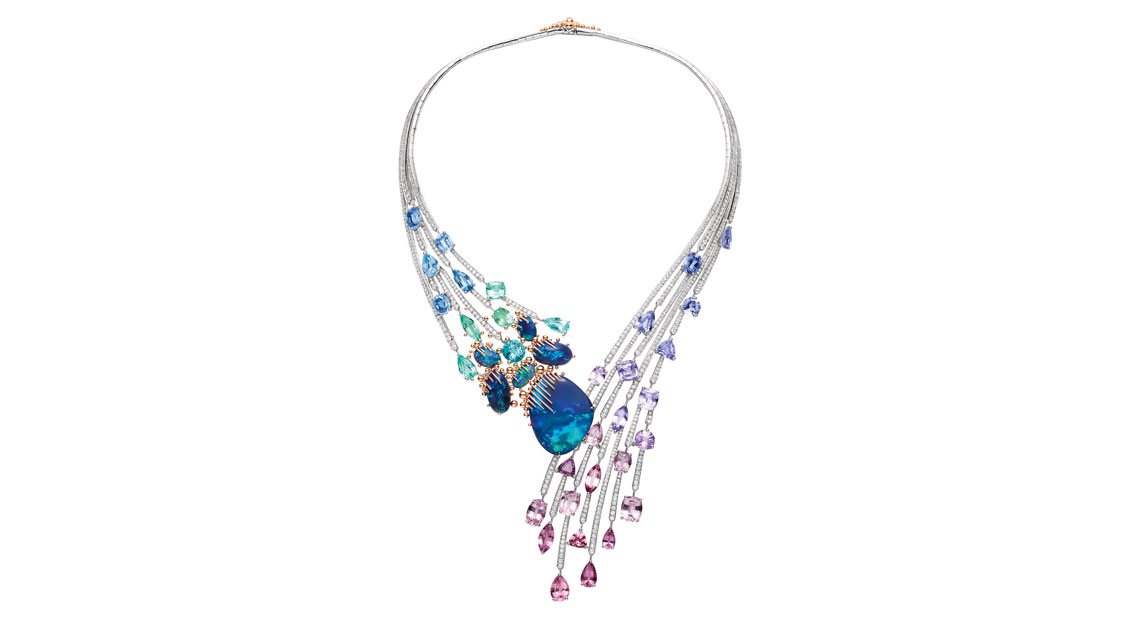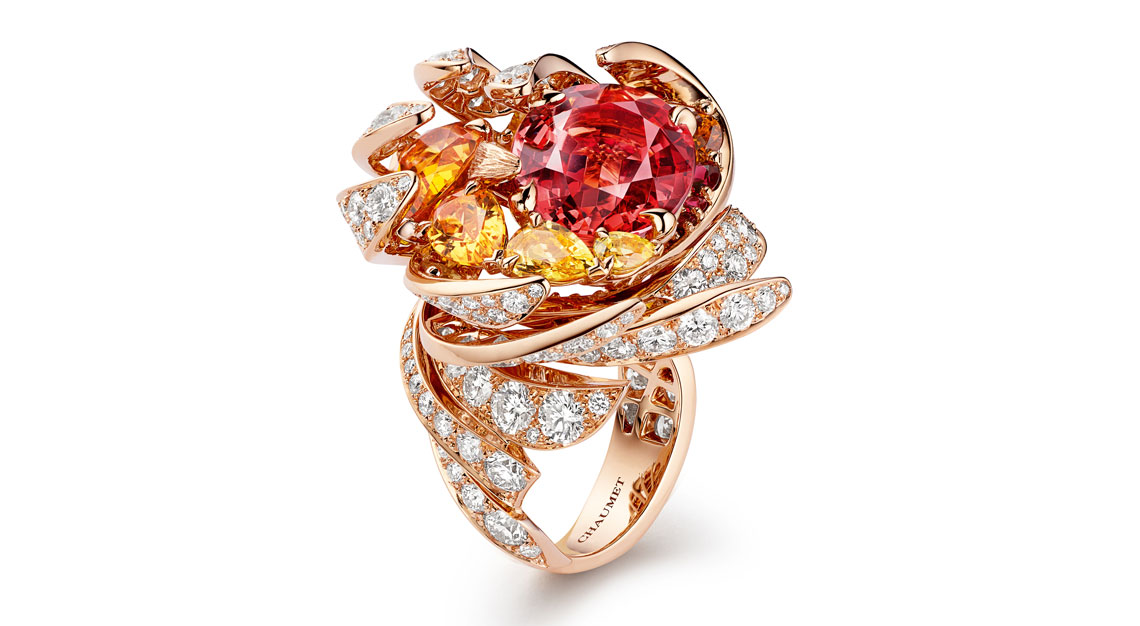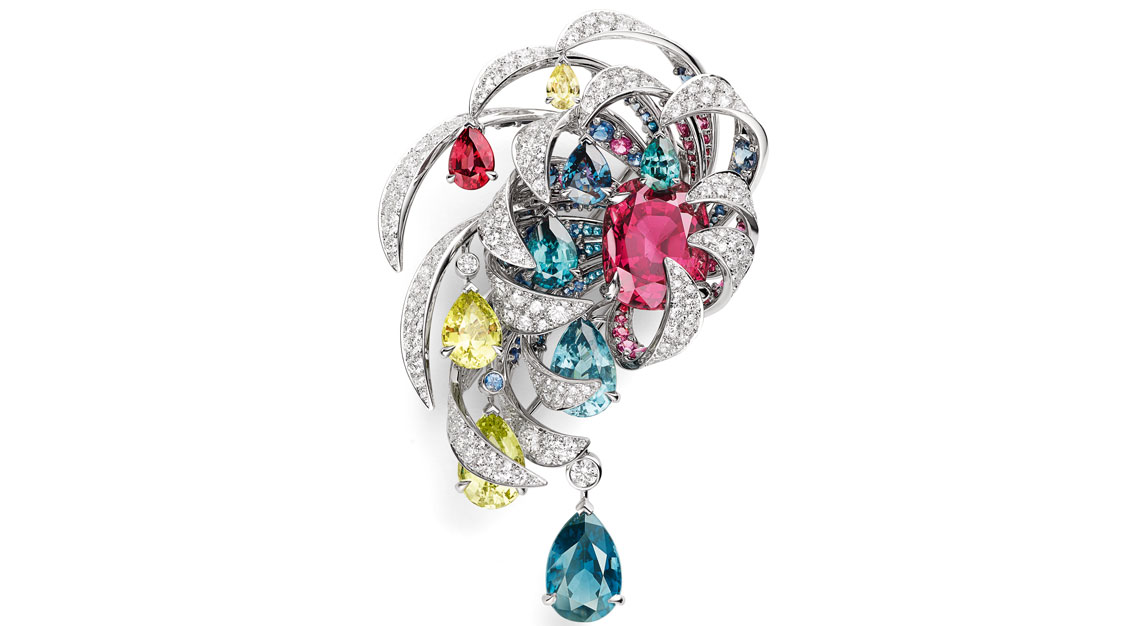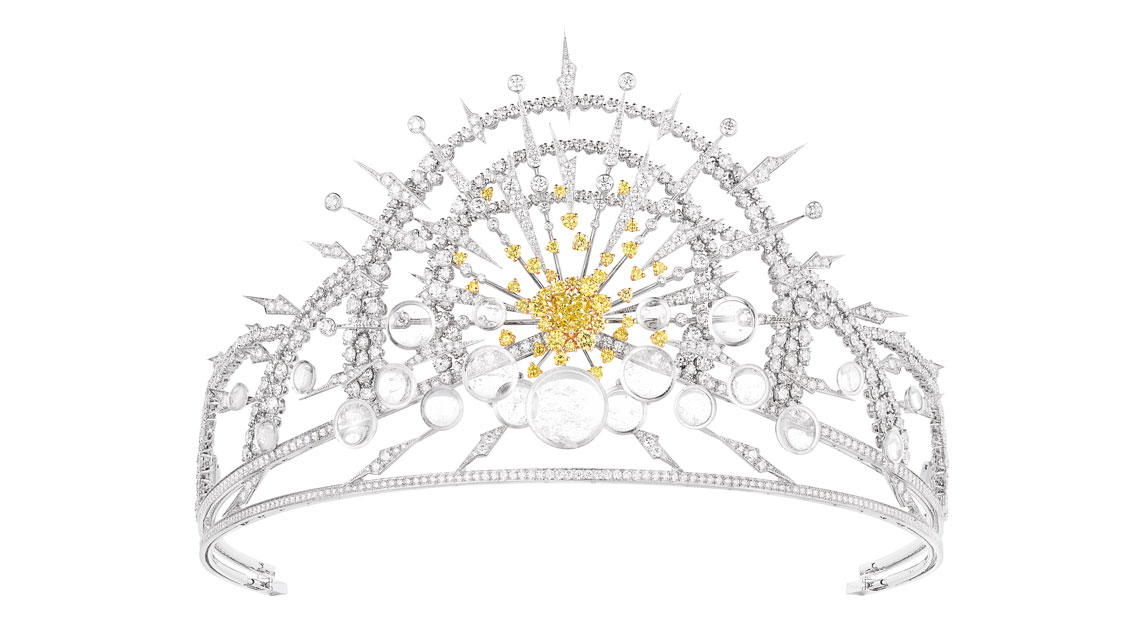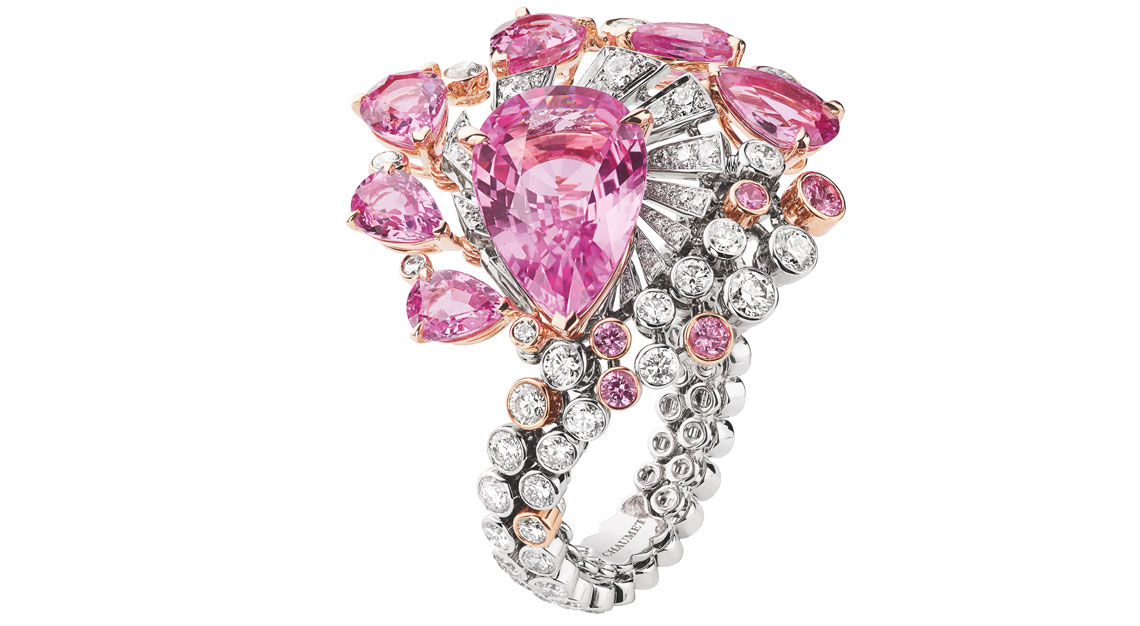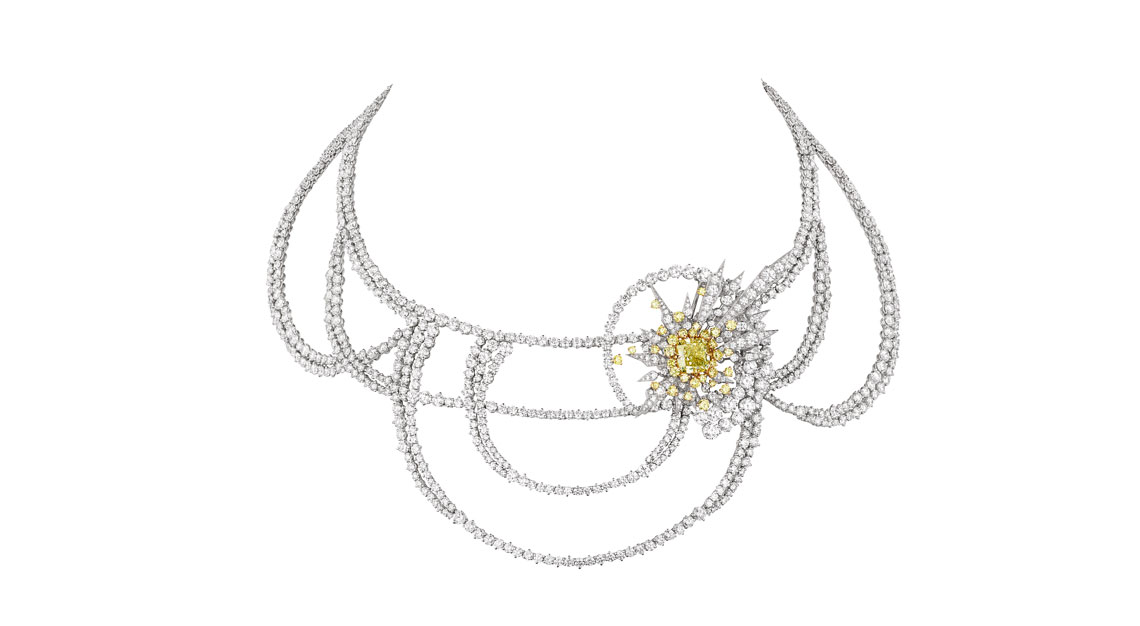 Chaumet
There is a dilemma that many jewellers, watchmakers and fashion houses with weighty legacies face: how do they reconcile their heritage with innovation and modernity? The course is never simple, but those that get the formula right are far and few in between.
Among these would be French jeweller Chaumet. For a brand that has its roots in the 19th century, the brand has, in recent years under the umbrella of LVMH, successfully refreshed its ethos with new campaigns and collections that pay homage to its legacy, without being weighed down by it. This can be seen yet again in Les Ciels de Chaumet, its latest high jewellery collection.
Meaning the Skies of Chaumet, the collection harkens to the jeweller's love for nature, and visits the glories of the skies through a three-pronged approach, nature, art and symbolism.
What struck us instantly was the use of unusual coloured gemstones that have only started making their appearance in high jewellery in recent years. You won't find the expected blue sapphires, emeralds and rubies here. Instead, the hero suite of this collection highlights a very rare and exquisite 37.68-carat imperial topaz (also the most expensive necklace in this collection).
The Lueurs D'orage necklace emulates that moment when the dark clouds part to allow the sun to peek through. Spinels and sapphires, punctuated by lightning-shaped onyx, segue into the lightness of the sun that's represented by yellow sapphires. This is not a necklace you'd wear to work – or even a cocktail party for that matter – but despite its stature and opulence, it does not seem heavy or rigid at all. Chaumet's refined craftsmanship shines through, with an openworked concept and the use of different shaped stones to convey a sense of modernity. Of course, this stone is detachable as well, and can be worn in several ways for different occasions.
Then, we have the Passages, which takes its cues from the mesmerising effect of a shooting star. The star of this piece is undoubtedly the irregularly shaped black opal, weighing 29.4 carats. The rays of the shooting star are punctuated by multi-coloured Paraiba gems and diamonds of differing cuts.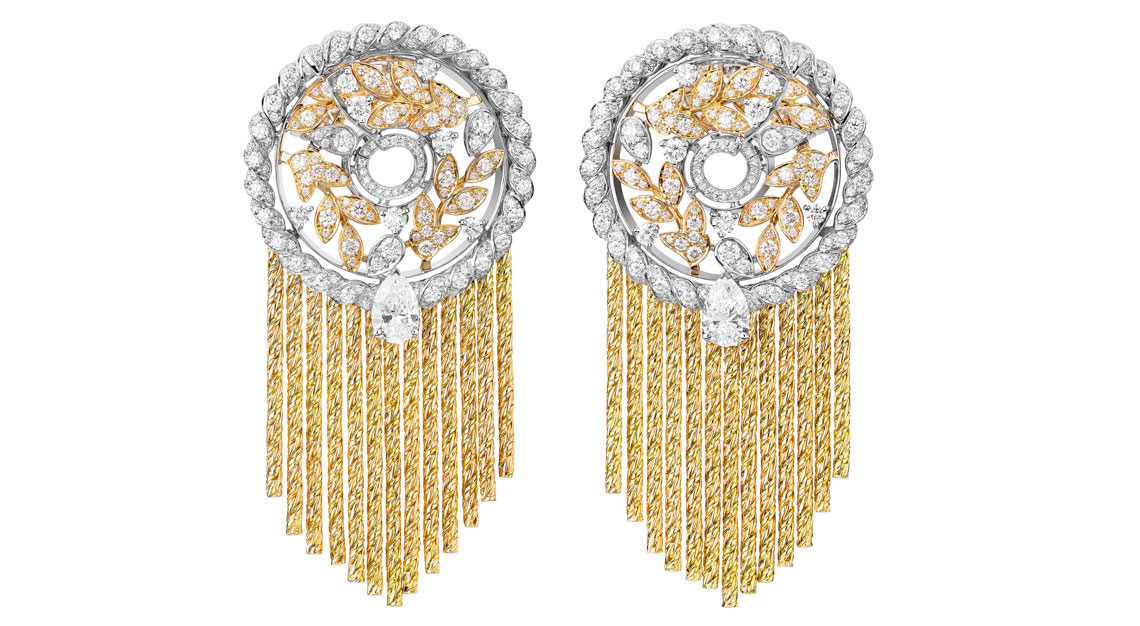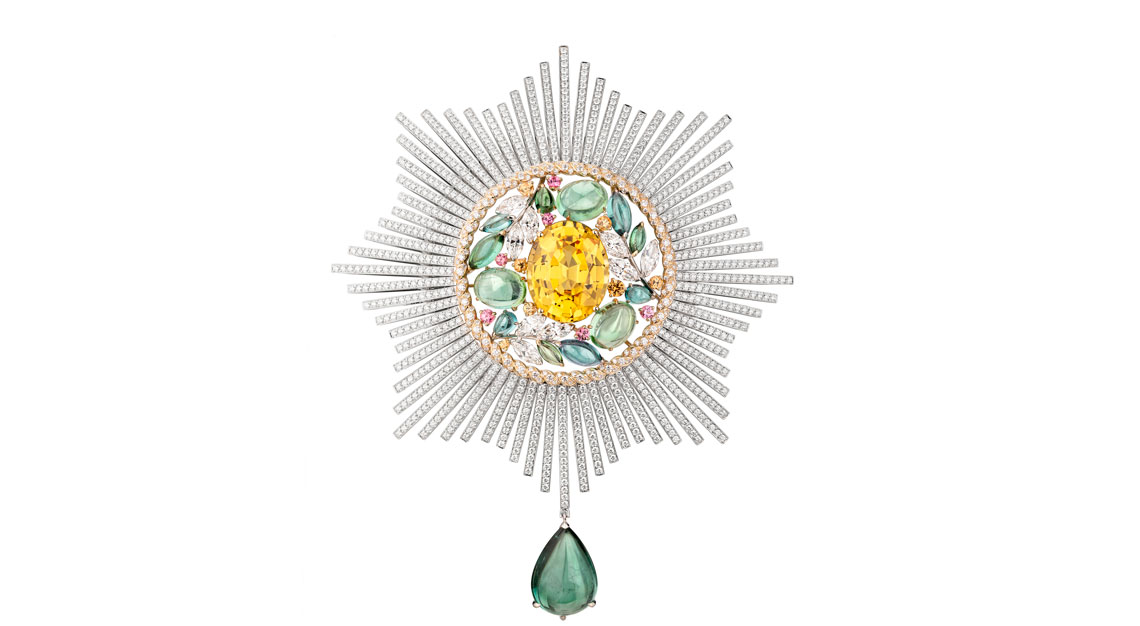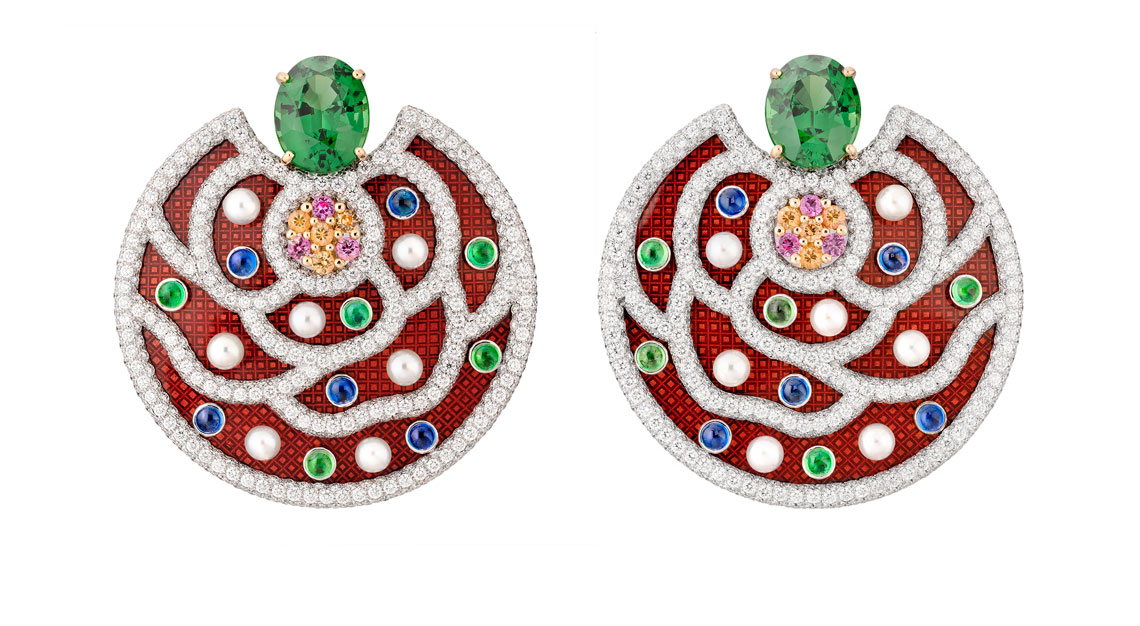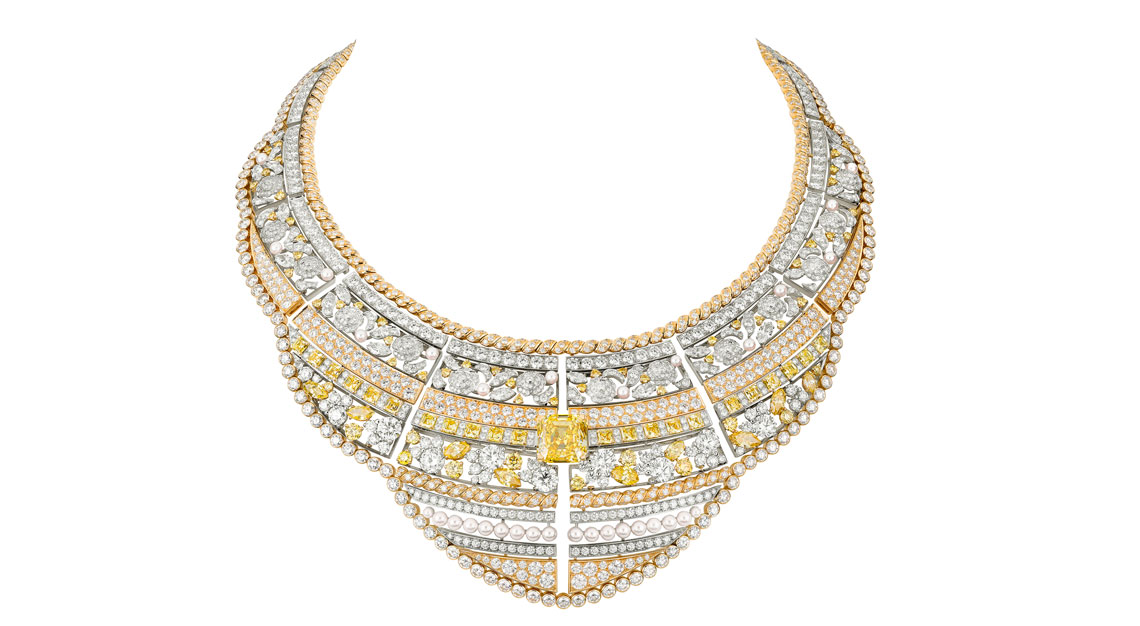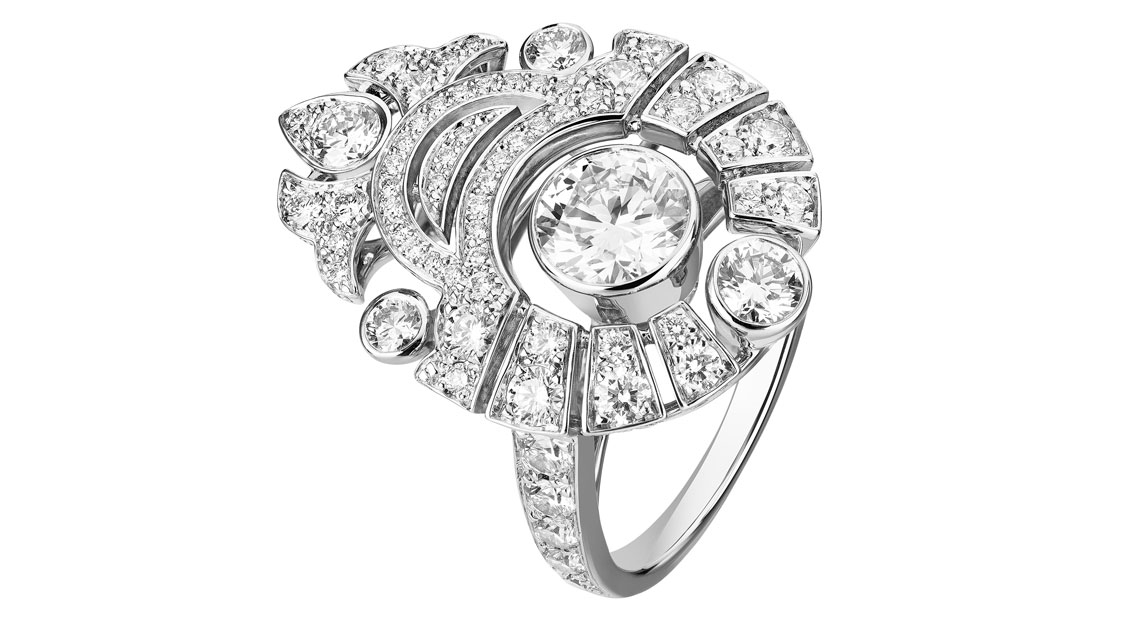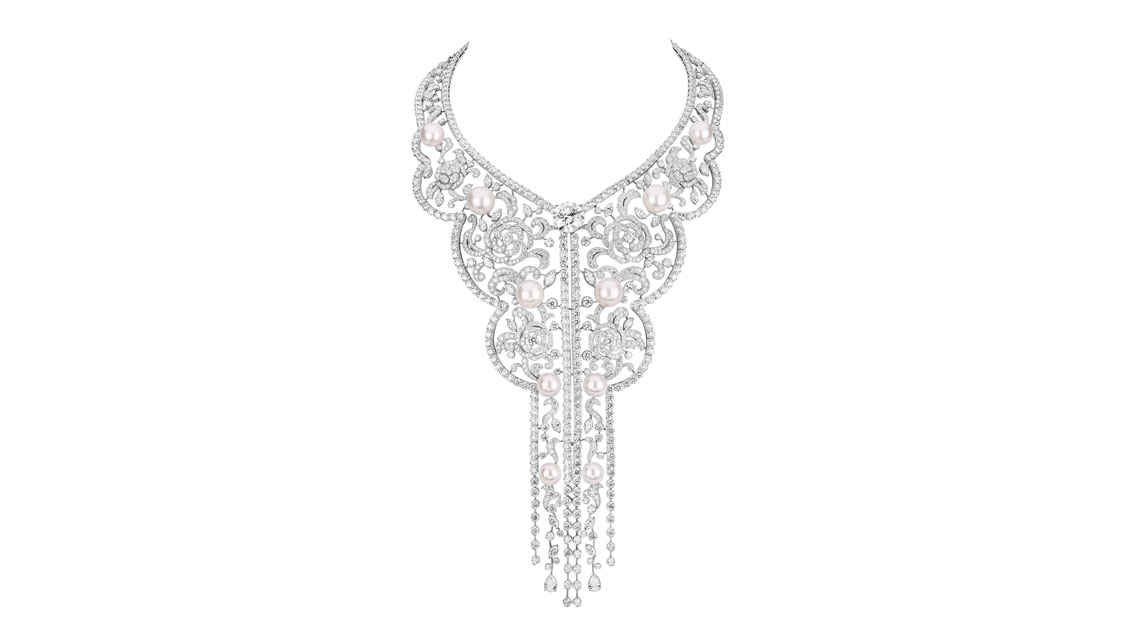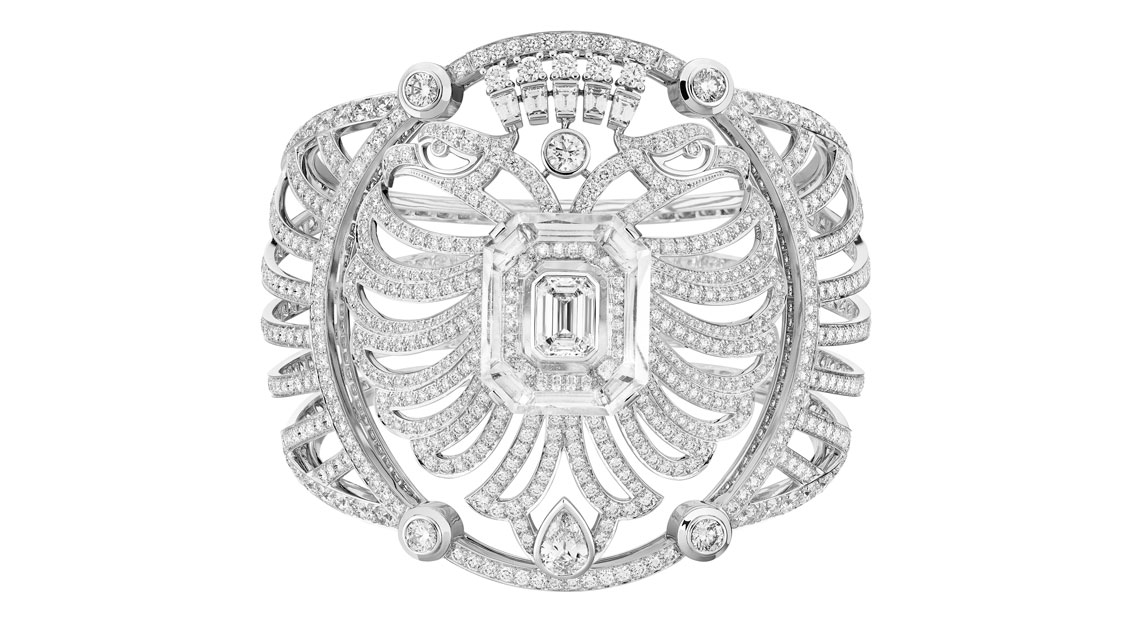 Chanel
Chanel's modus operandi for its relatively young high jewellery line is to dig into the archives of Gabrielle Chanel's well-documented life, and zoom in on one particular aspect. As soon as one wonders what next, Chanel surprises us. This time, the French maison has based the collection on Russia, but prefaces the storytelling by letting us know that Gabrielle has never been there.
What's the link, then? Well, it's not as tenuous as it sounds. The collection is inspired by Gabrielle's "Parisian dream of Russia", and her various personal and professional links to the country. Le Paris Russe de Chanel collection is divided into several chapters, and there are many recurring motifs that pay homage to her creativity and the country's riches as well.
We start with the Aigle chapter, where the two-headed eagle motif has two meanings: it's a symbol of power in Russia, and is also an animal dear to Gabrielle. The Aigle Cambon has a strong imperial influence, and showcases the maturity of the craftsmen at Chanel's high jewellery studio. It's hard to see in the picture above, but the diamonds are set in prongs that have been fixed onto a sizeable piece of quartz, not a stone you'd see very often in high jewellery.
It's a difficult endeavour, given the delicate nature of quartz, but Chanel's craftsmen and designers have successfully managed to convey an element of lightness, freedom and light through the open-worked swirls of the diamonds.
Two influential personalities also feature in this collection: one of Gabrielle's lovers, grand duke Dimitri Pavlovitch, and her good friend, the grand duchess Maria Pavlovna, who introduced her to the beauty of Russian embroidery.
Upon the grand duchess' urging, Gabrielle established a workshop specialising in Russian-inspired embroidery and create several collections that featured these crafts.
The embroidery can be seen in many of the pieces of the collection, such as the Roubachka suite. Named after the traditional Russian jacket, the necklace is an interplay of textures and colours. They bring together Chanel's signature braiding technique with layers of pearls, white and yellow diamonds of different shapes and sizes, each row representing a unique embroidery technique. The overall effect is that of an haute couture jacket brought to life, centred around a majestic yellow diamond.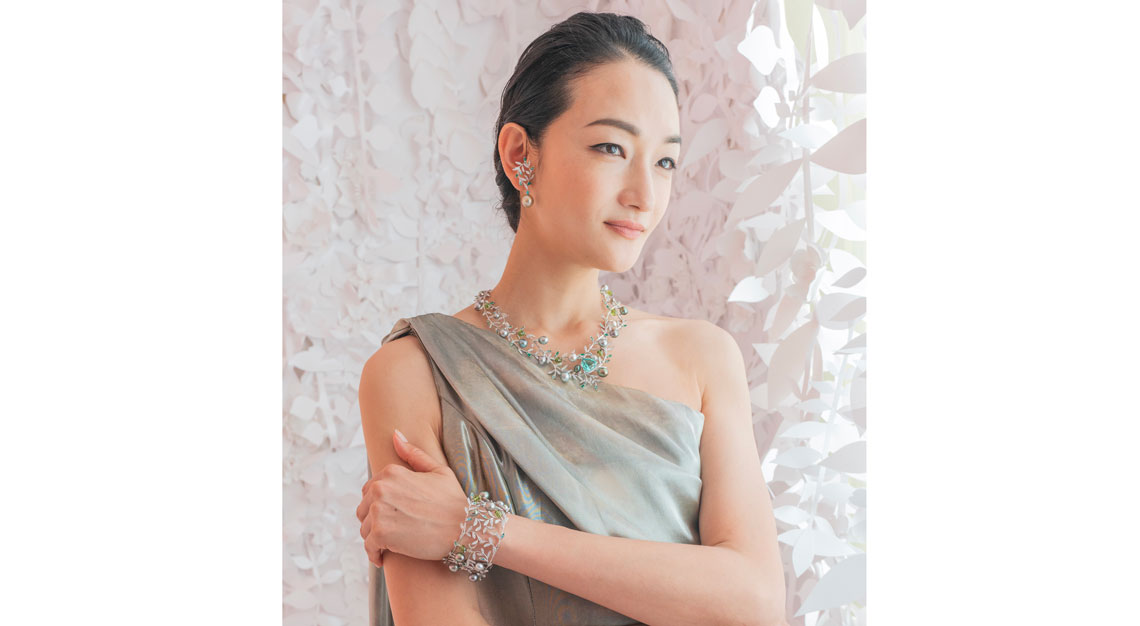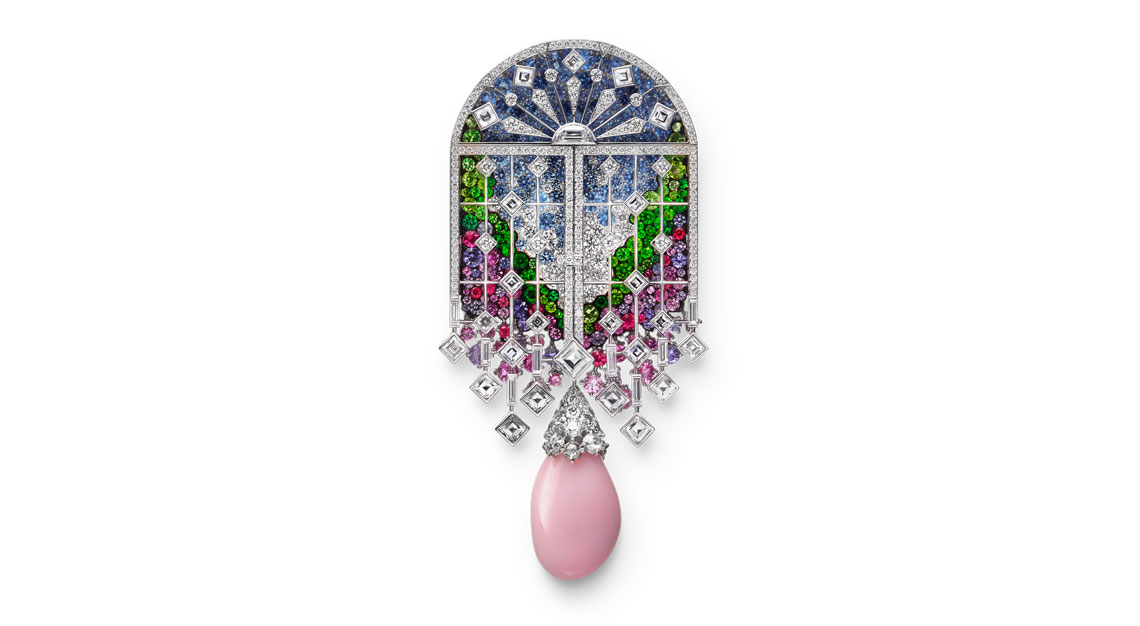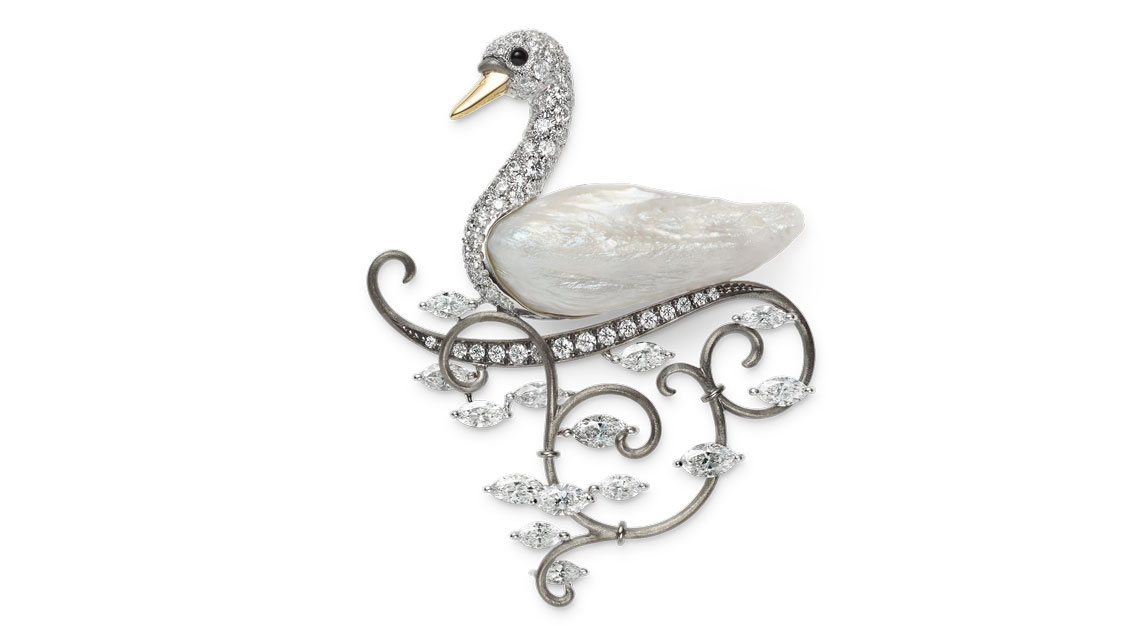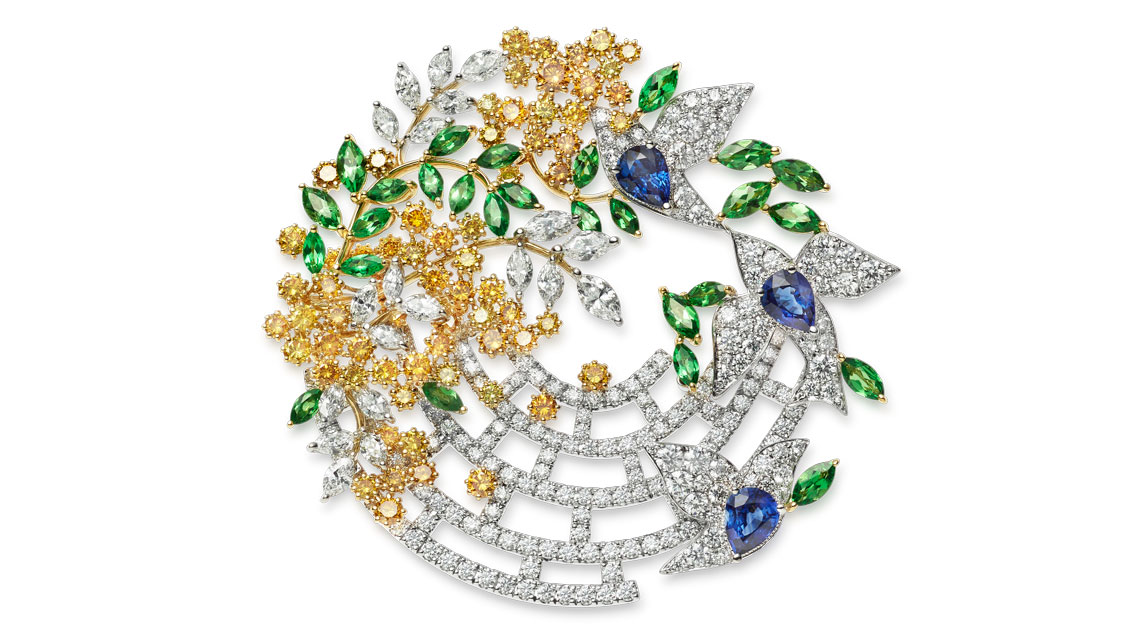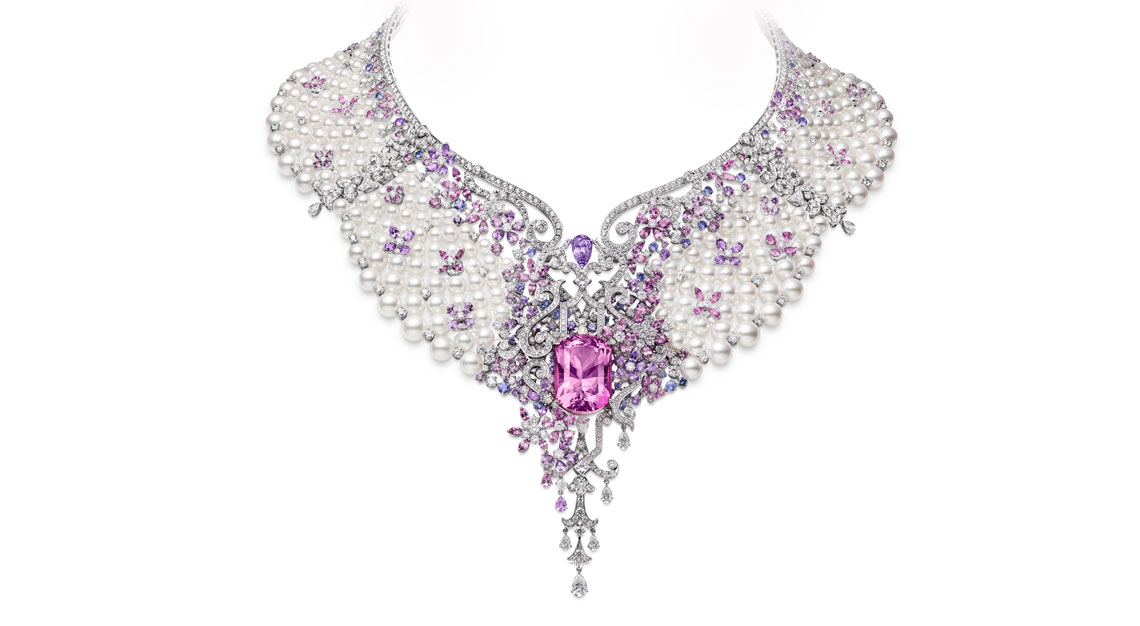 Mikimoto
Mikimoto might be known for its pearl jewellery, but this year, it wants to shift the focus to a smorgasbord of coloured stones, with the launch of its Jardin Mysterieux collection. Here, it relies on a host of brightly coloured gemstones to cultivate this garden-inspired collection, which takes it cues from royal Parisian lawns.
The piece de resistance is the collection's namesake necklace, an elaborate creation studded with Akoya cultured pearls and flowers festooned with sapphires, spinels, tanzanites and diamonds. This purple and pink piece also highlights a 37.94-carat morganite.
At first glance, the creation is ultra feminine and even classic in its design, but the execution and attention to detail reveal that Mikimoto is focused on taking its traditional pearl jewellery to younger audience. This can be seen in asymmetric execution where the flowers seem to be growing at random, emulating nature's whims and fancies.
Of course, it being Mikimoto, there are plenty of splendid pearls in the collection. But what really caught our attention were the natural ones. A couple of brooches feature conch pearls – pretty, pink stones that are among some of the rarest and most exquisite peals in the world. Unlike other pearls, conch pearls cannot be harvested, making the appearance of two such pearls in this collection very special.
Another natural pearl that caught our attention was the oblong, natural freshwater pearl that doubles as the body of the whimsical Swan Brooch.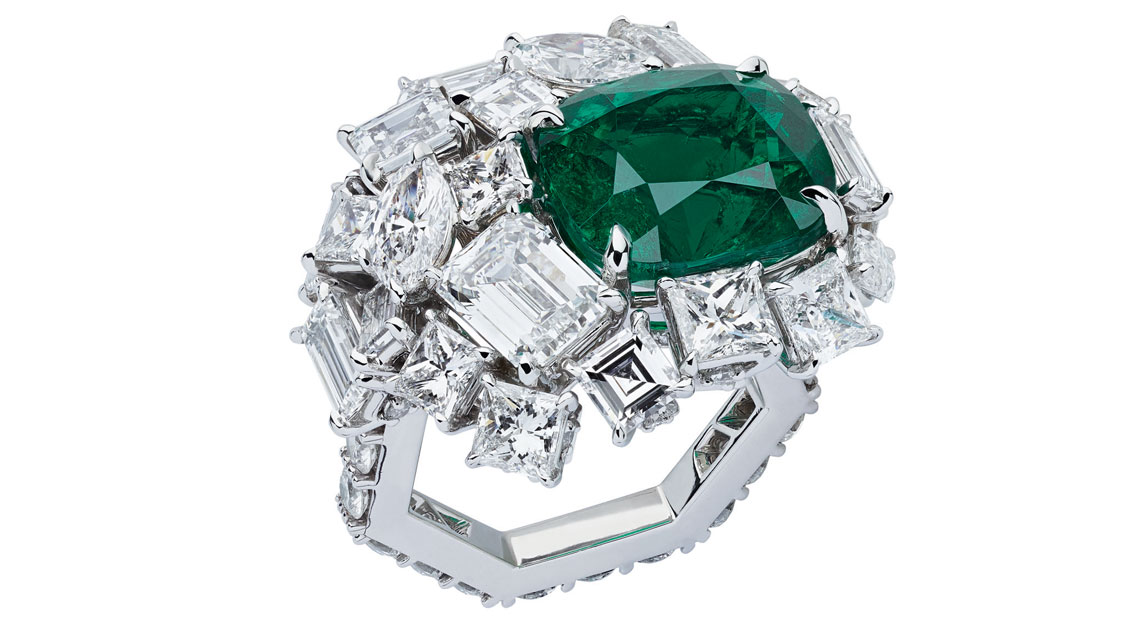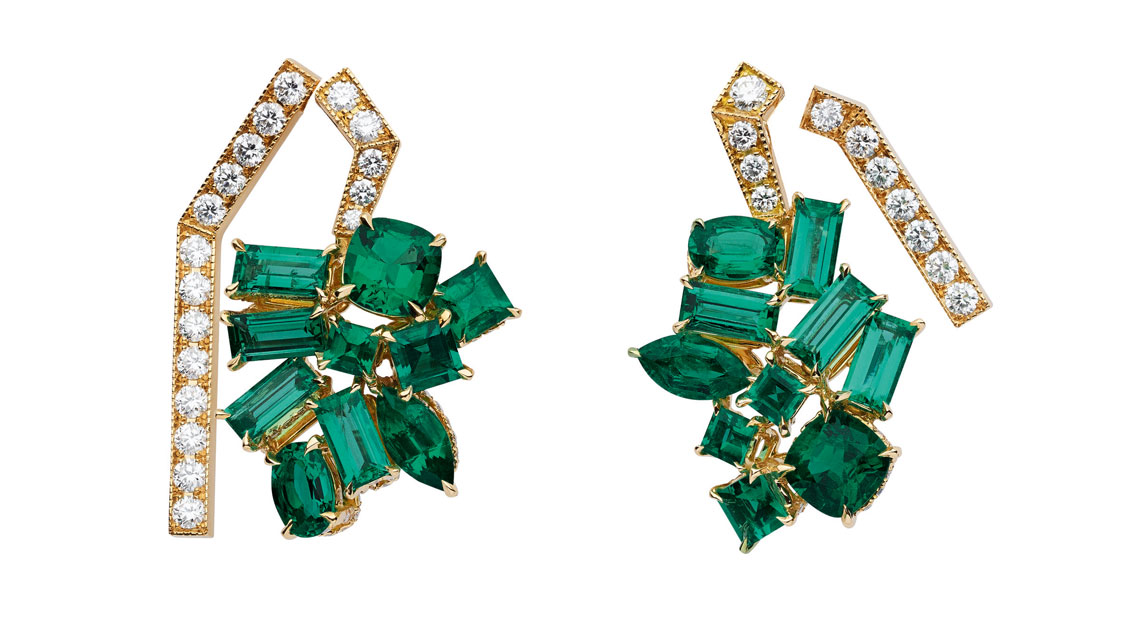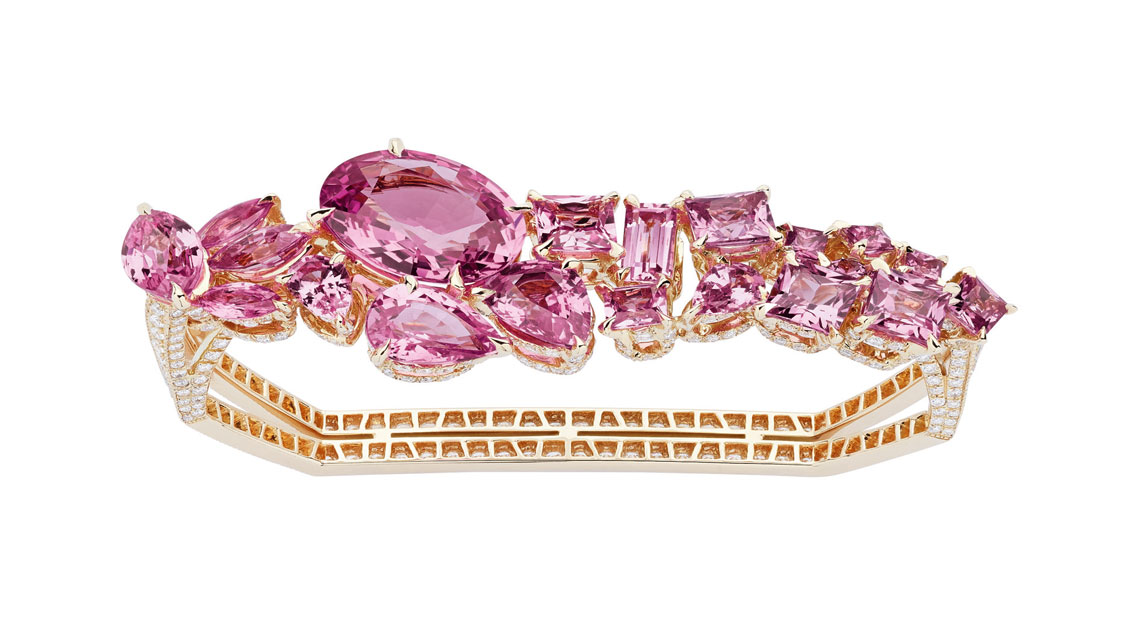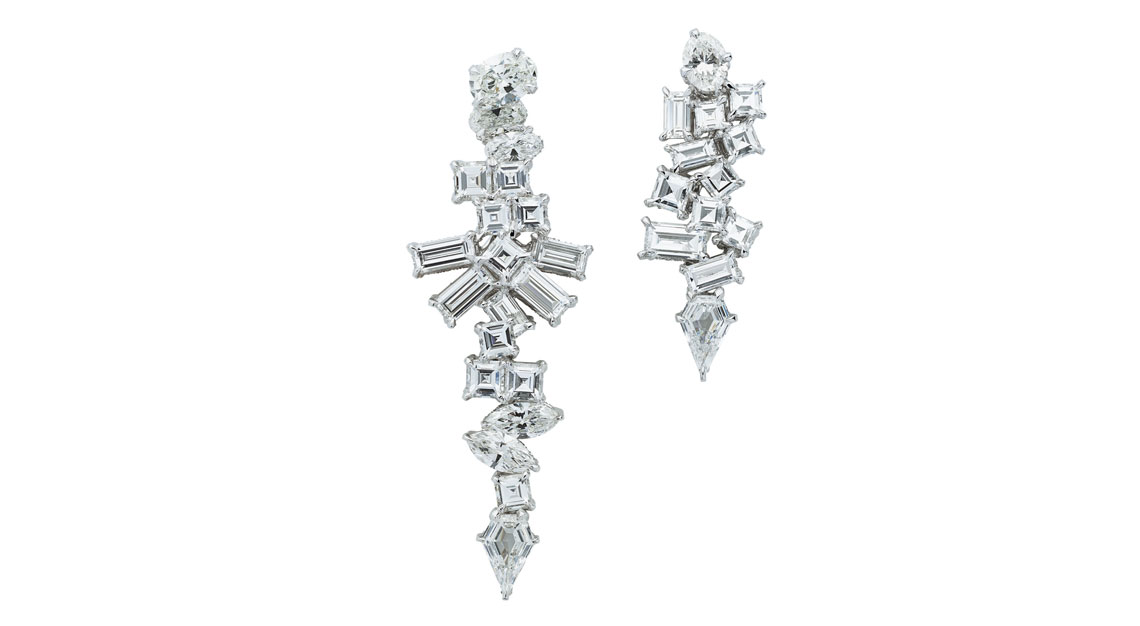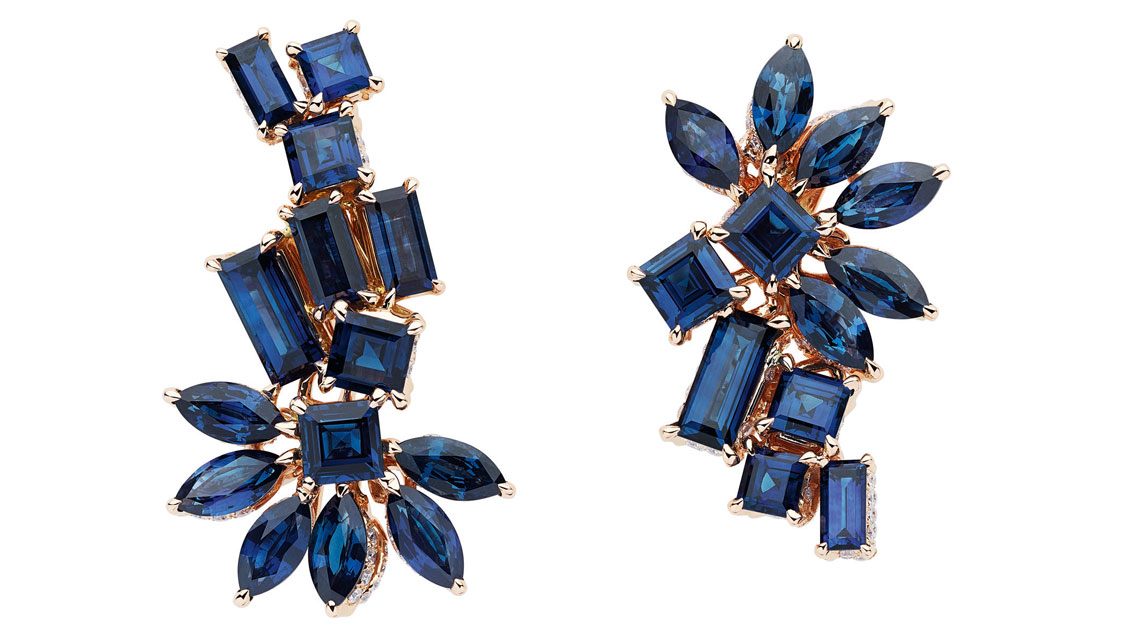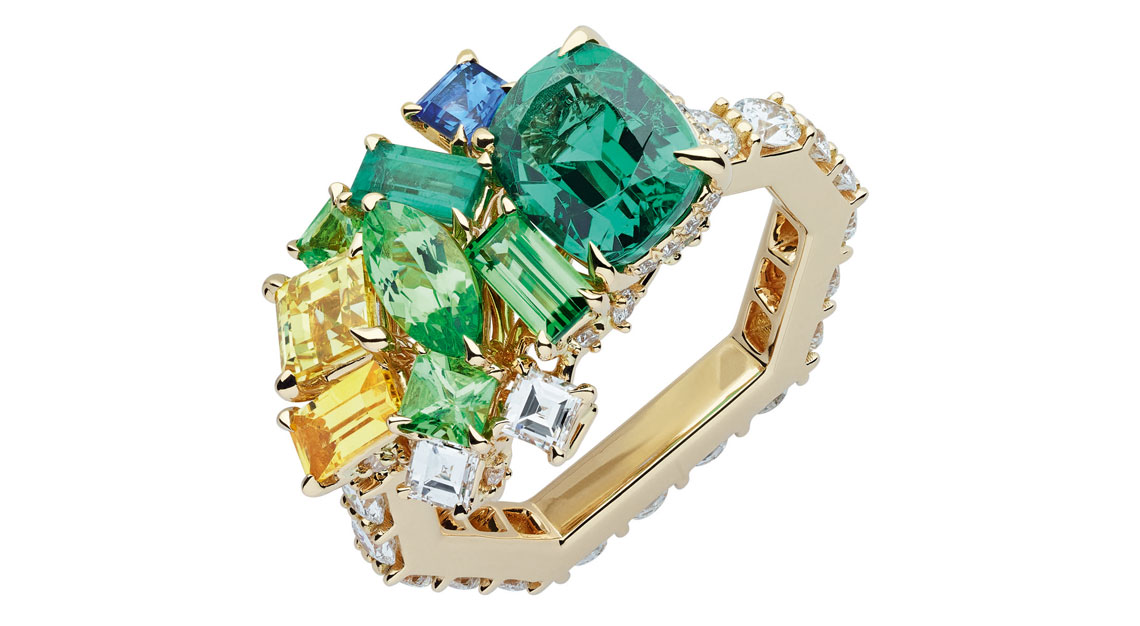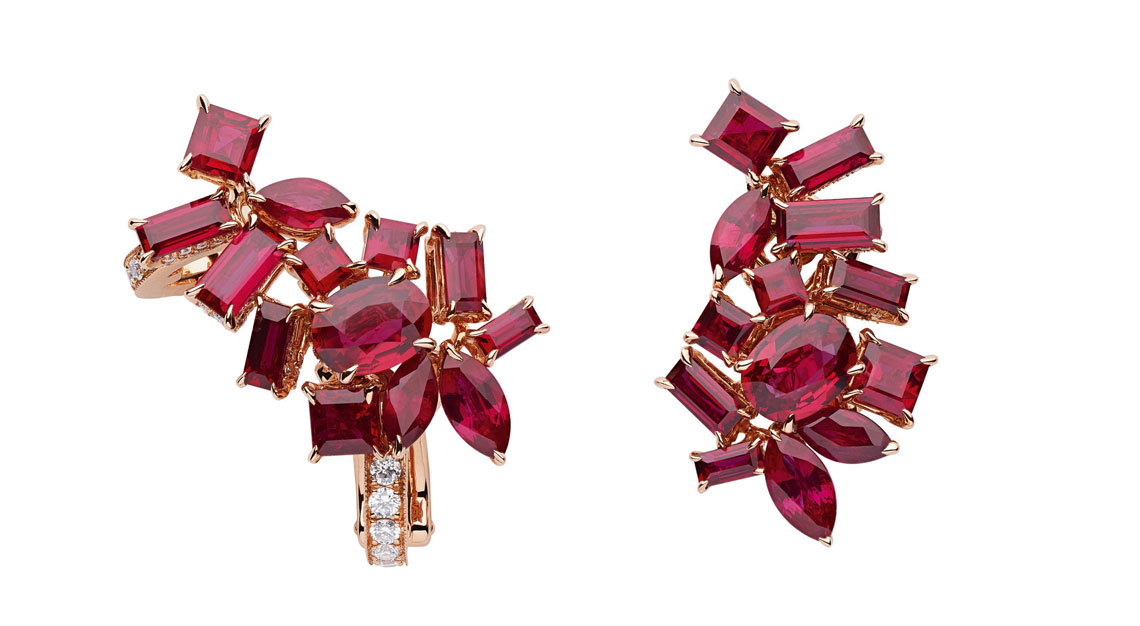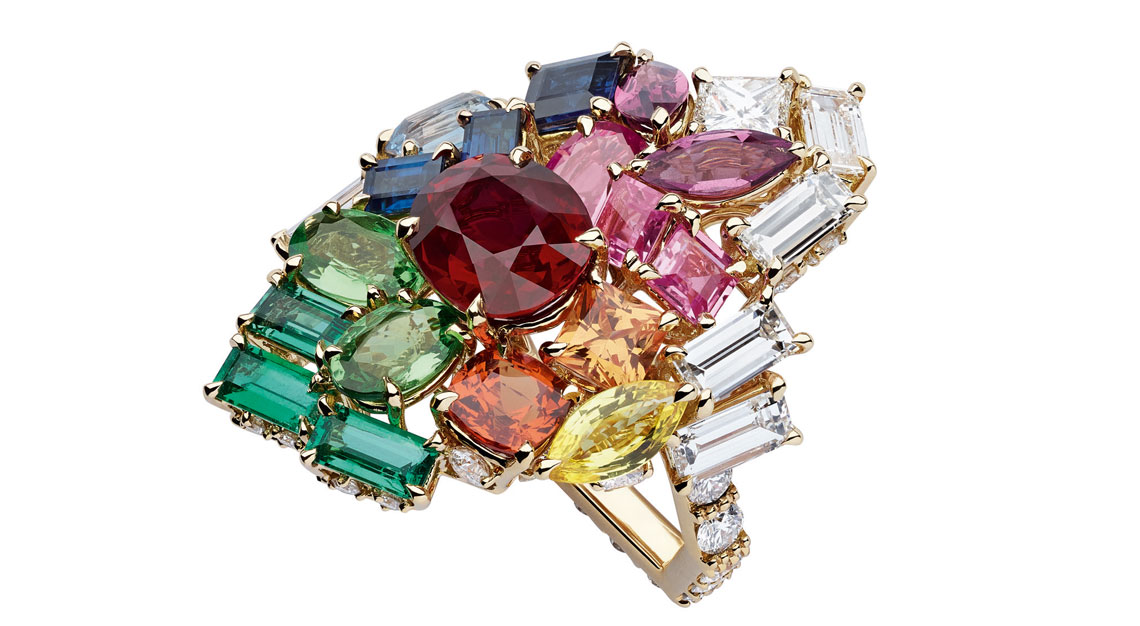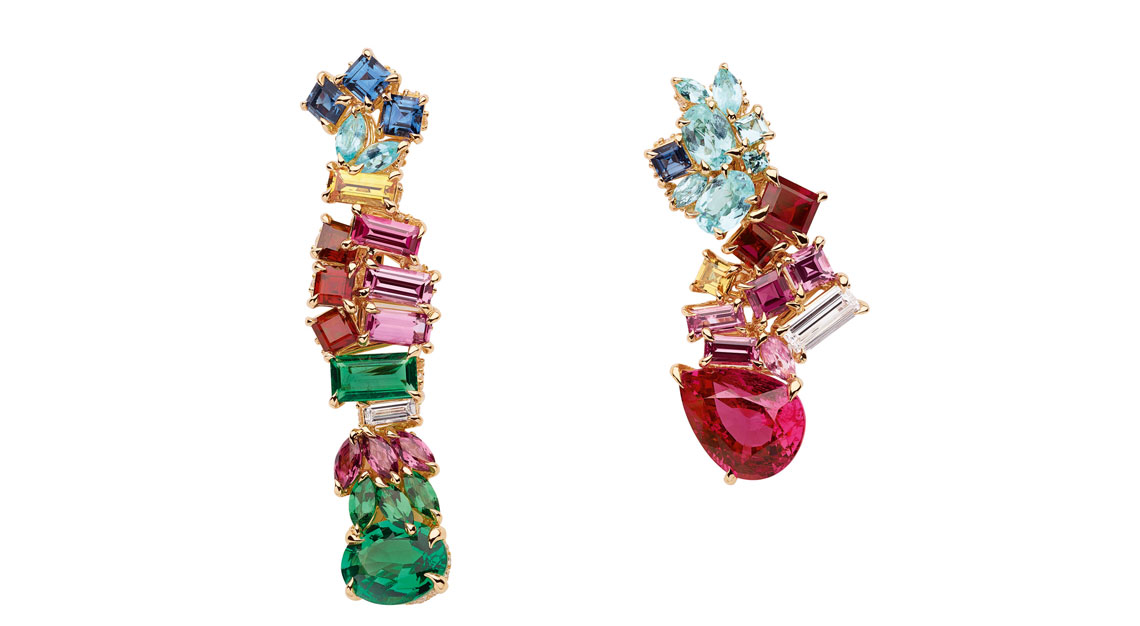 Dior
We've come to expect the unexpected with Dior high jewellery, and its 20th anniversary collection, Gems Dior, is no exception. Designed by creative director Victoire de Castellane, the collection is an exuberant ode to this milestone. This time, there is no overt influence from Paris, Palais de Versailles or even nature, which have long been recurrent themes for Dior's high jewellery lines. Instead, it's a heady cocktail of colour, colour and colour. And all in candy tones that look good enough to eat.
This is its most extensive high jewellery collection to date, with 99 individual pieces. There are three main themes within the collection – monochrome, gradient and polychrome – and the focus is truly on the gemstones. As the name suggests, monochrome features different shaped and sized stones of the same hue. The bold and vivid tones of sapphires, rubies and emeralds have been used for this line, and the effect is mesmerising. Linked by barely any metal, the stones come together in a deliberate manner that eschews convention.
On the other end of the spectrum is polychrome, where contrasting coloured gemstones find harmony in tension. This clash of colours makes for striking conversation pieces, and also emphasises de Castellane's uncanny ability to find perfection in imperfection. Case in point: none of the earrings in the collection match. Even the rings feature off-centred focal stones.
This play in shape, size and positioning is truly what de Castellane does best, and Gems Dior is a worthy accolade of Castellane's vision, all while remaining true to the spirit of Dior.