wood and watch

It looks like it belongs on the set of an Avatar film, or perhaps to the elves from Lord of the Rings — a two-metre tall, seed pod-shaped, exquisitely finished wood sculpture. It is, in fact, a watch cabinet, and it came from Ireland — specifically, the Joseph Walsh Studio.
If you were at all familiar with Joseph Walsh's catalogue — and you might be, as his work of late has frequented fine art and furniture exhibitions around the world — you would recognise his signature style of elegant, organic shapes that is present in this creation. A Piece of Time was first showcased in New York City at an exhibition by the American Irish Historical Society, it is a unique method for the display and storage of an extensive collection of horology.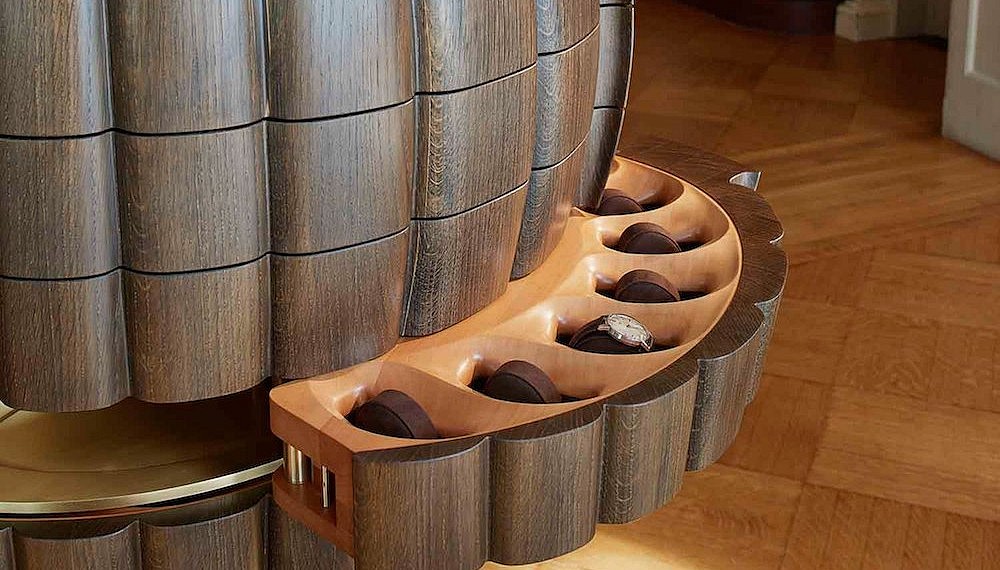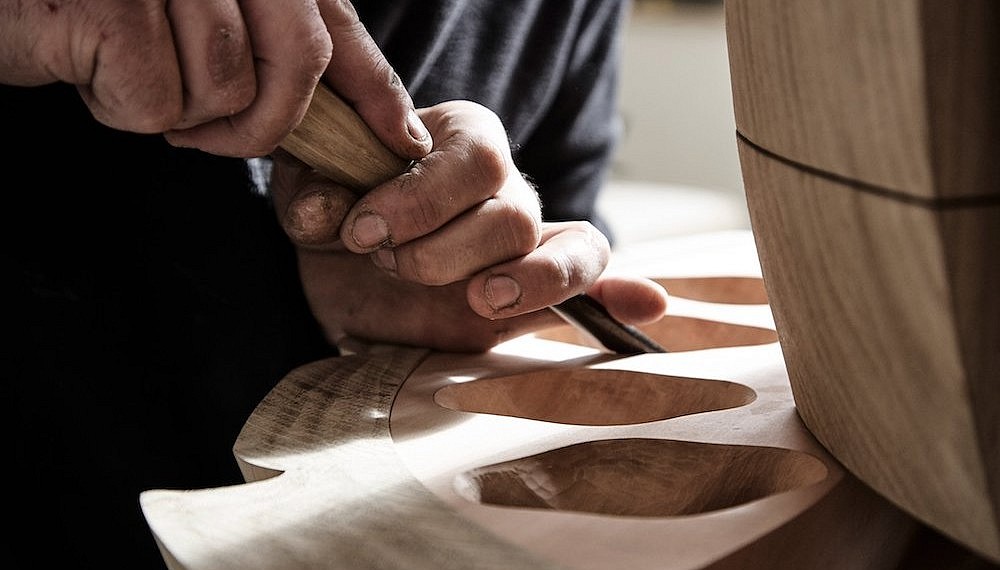 Made out of oak and pear wood, its 22 suede-detailed drawers has room for 108 watches. The intricate inner mechanisms are made out of bronze, and was inspired by and meant to complement the timepieces it safeguards.
And for the final flourish, a bench that looks to have been grown rather than carved flows around the cabinet, allowing one to peruse the collection at leisure.