The world's first Six Senses urban property treats guests to a nourishing experience, physically and emotionally
Lay your eyes on the facade of Six Senses Duxton for the first time and you'll notice that it's a far cry from the brand's other luxurious sanctuaries found across the globe, both design and size wise. The property, after all, occupies a row of conserved shophouses — meaning that any form of restoration would have to comply with strict guidelines.
"The space constraint meant that we weren't able to deliver the concept of 'barefoot luxury' that Six Senses has always been synonymous with. But this isn't a negative because many other elements that align with the brand's core values already exist within the building," says Murray Aitken, general manager of Six Senses Duxton.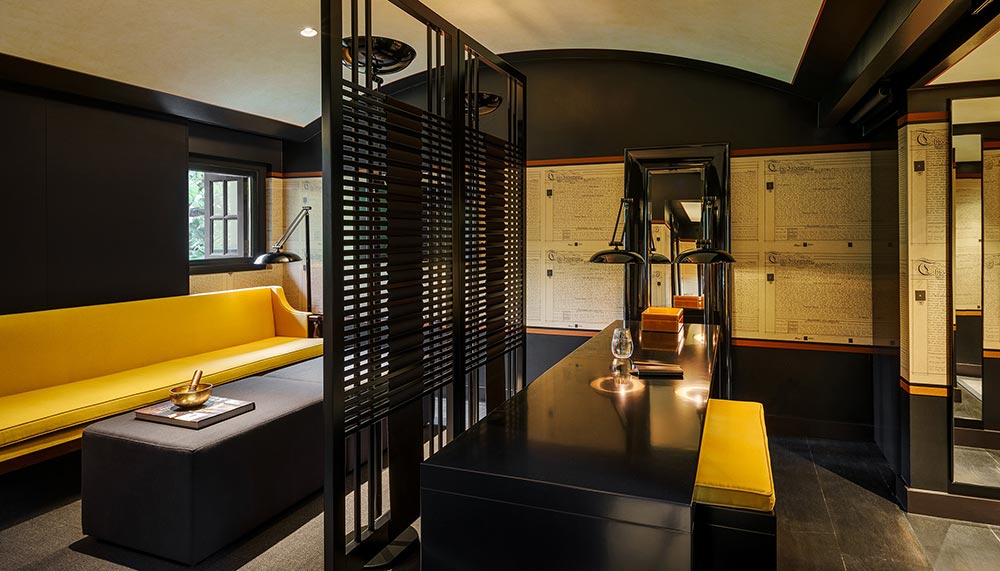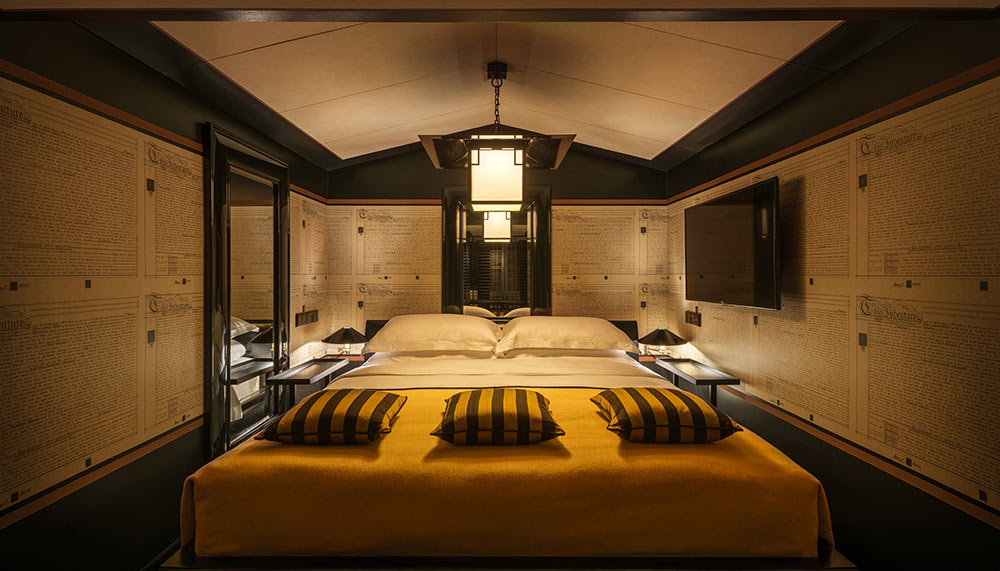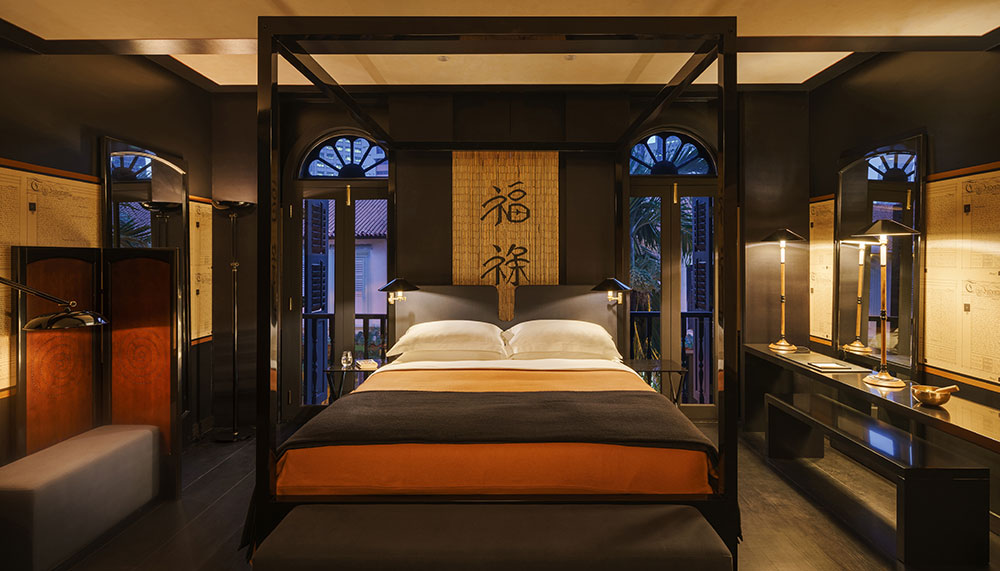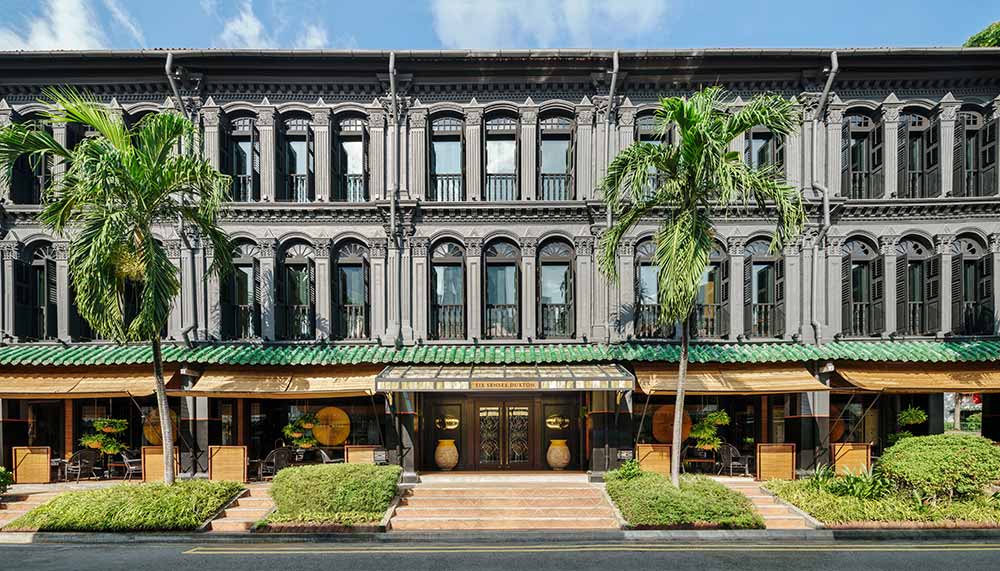 Guests are taken on a sensory journey upon entering the 49-room boutique hotel, thanks to the eccentric work of British designer Anouska Hempel. Don't expect bright and airy spaces, you'll instead be acquainted with bold hues of black, gold and yellow. Adding to that are large golden fans, Chinese screens and wallpaper crafted from an 18th century indenture from Hempel's personal collection. It's a lot to take in, so be sure to give your eyes time to adjust to the various elements.
Black lacquered wood and glass are used to further divide common areas on the ground floor. These 'private compartments' are designed to resemble opium dens that were once prevalent in Tanjong Pagar during the late 1980s. Quirky yet elegant, each 'den' makes a unique venue for a casual business meeting.
Unless you're easily put off by dim lighting, you'll find the ambience at the lobby tranquil and relaxing. Before I'm led to my room, a staff plays a life-size singing bowl while I stand in it (you read it right), and the ringing lulls me to a mild state of hypnosis. Can't get enough of the singing bowls? Each room comes with a (much smaller) bowl, allowing you to ring it as you please.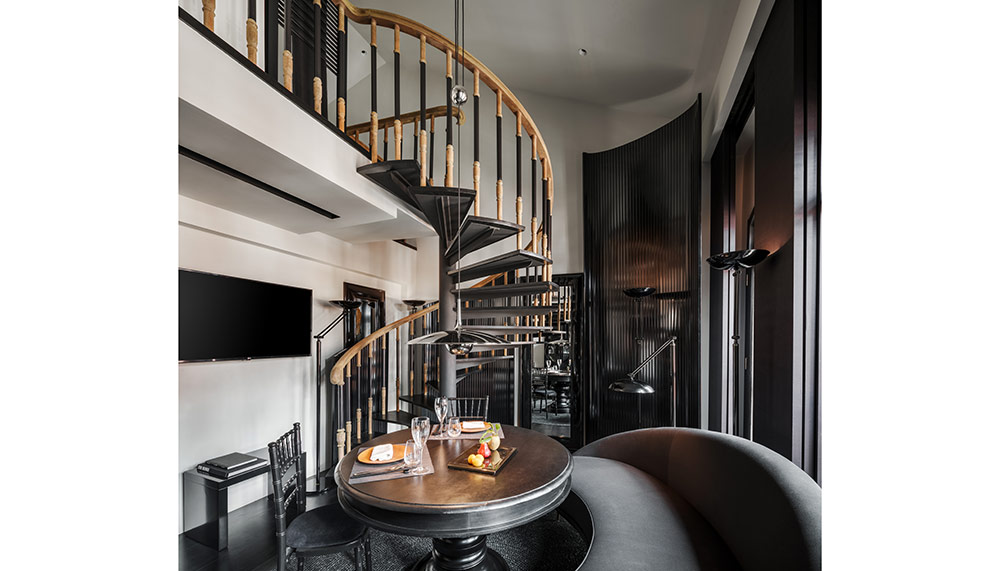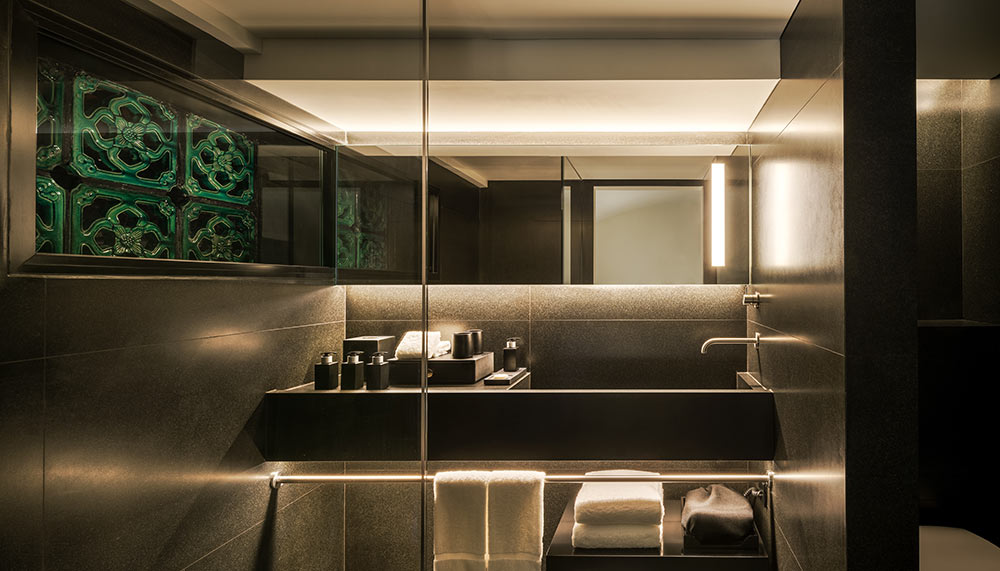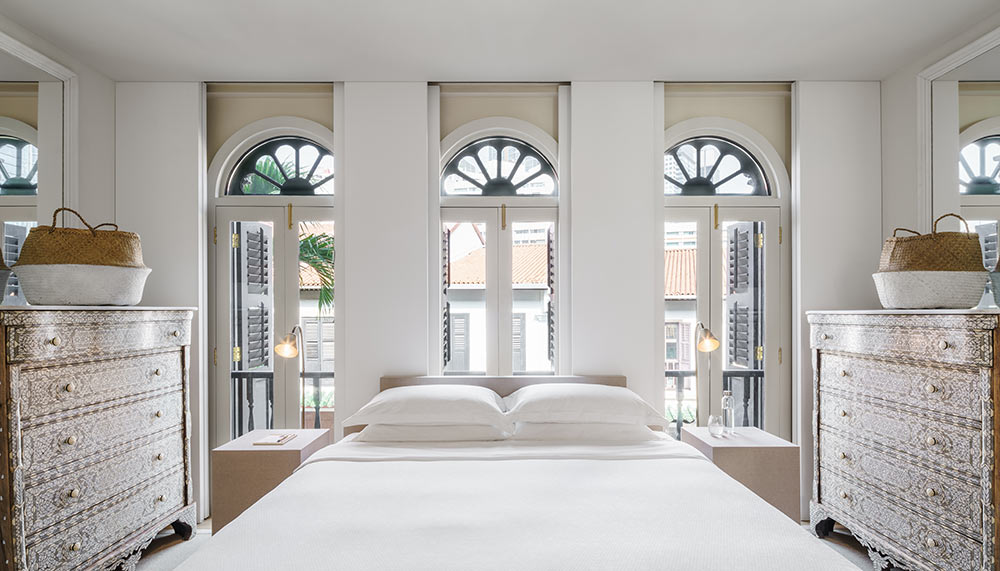 My accommodation for the night is the Duxton Duplex Suite, the only two-storey suite out of the eight themed suites in the property. Here, the loft concept is given a classy spin through monochrome decor and dark wooden furnishing, including a restored spiral staircase that leads to the open-plan bedroom and bathroom. Granted, Hempel's harmonious blend of furniture and decorative items is worthy of mention, but this had compromised the room's already scarce space.
In this dimly-lit 41sqm suite there are also at least four black floor lamps, a full-length mirror, another half-length mirror resting atop the minibar counter and two large wooden panels in the living area. With the sheer number of furniture cramped together in such close proximity, the tall or clumsy are better off selecting another room or suite.
But when sustainability comes to play, Six Senses Duxton certainly checks all the boxes. You won't find plastic straws or water bottles anywhere in the property. The hotel produces its own sparking and still filtered drinking water, provides biodegradable toothbrushes, uses refillable amenity dispensers and pampers guests with Naturalmat organic mattresses to ensure a good night's sleep. Craving for a snack? The minibar will surprise you with its extensive stash of locally produced tidbits and beverages that you'll rarely find in other hotels in the city.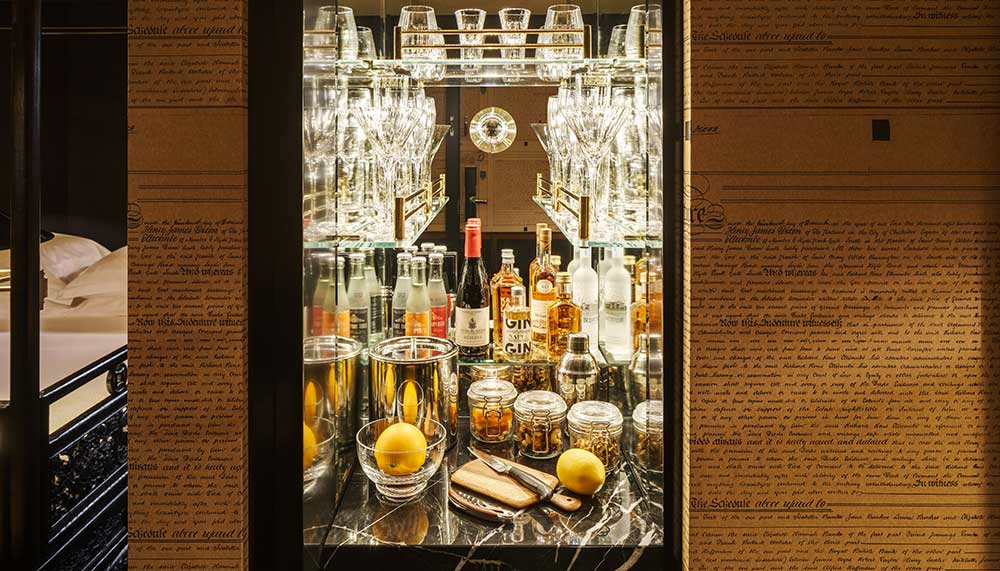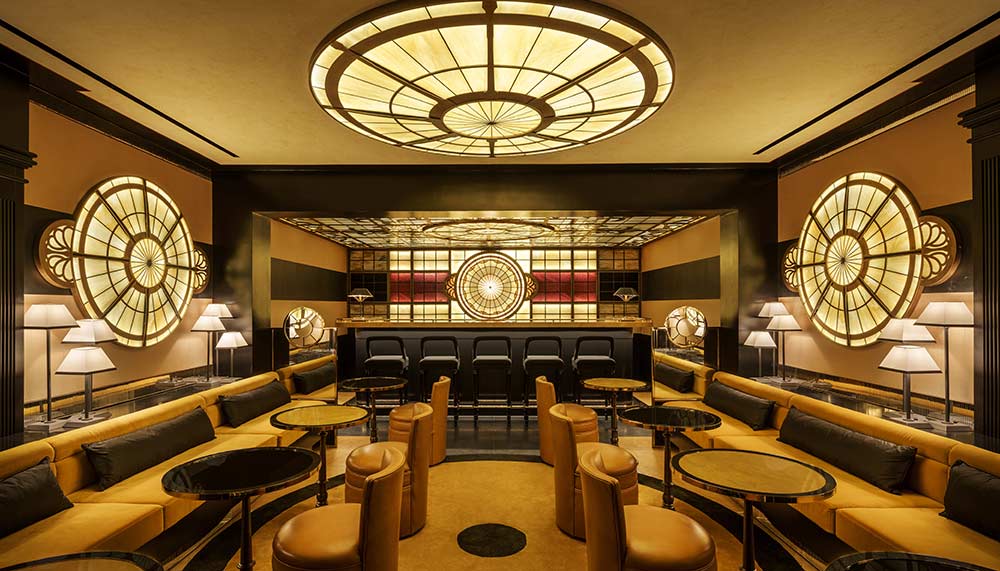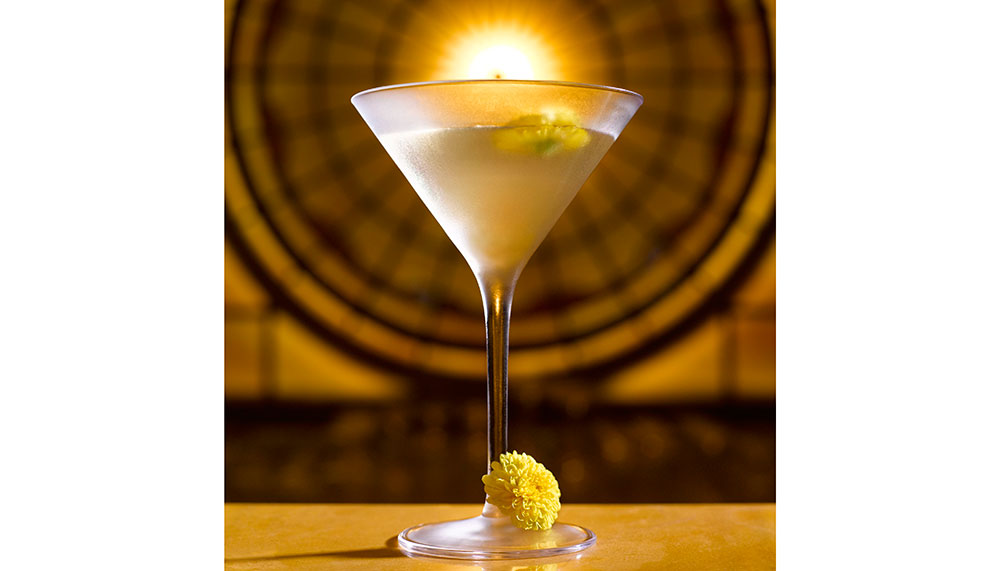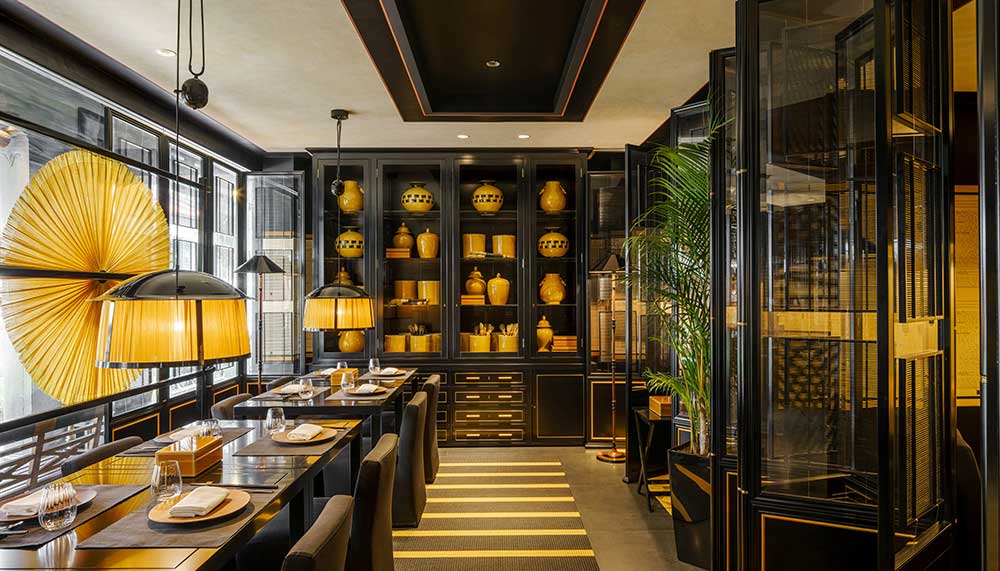 While there isn't a spa or swimming pool, Aitken says "[Those two facilities] are a very small portion of wellness. We care about how you eat and sleep, and how our staff can emotionally connect with you to recharge your mind and body," Aitken further explains. That said, you can enjoy both of them at Six Senses Maxwell — a two-minute walk from the Duxton property — when it opens at the end of the year.
Not one to do things by halves, Six Senses Duxton ensures its wellness offerings also support local businesses in the community. The hotel partners a traditional Chinese medicine (TCM) physician (whose dispensary is just a stone's throw away) to conduct in-house consultations for guests. I had a fruitful consultation with professor Zhang Mao Ji, who addressed my health concerns and assured I have a 'strong' immune system. My slight gripe is that I had hoped to experience the consultation in a proper TCM dispensary in the hotel, but it's still being given its final touches.
Apart from offering TCM consultations, you can also opt for yoga sessions, tea appreciation classes and heritage and culinary tours to further immerse yourself in the city's rich culture.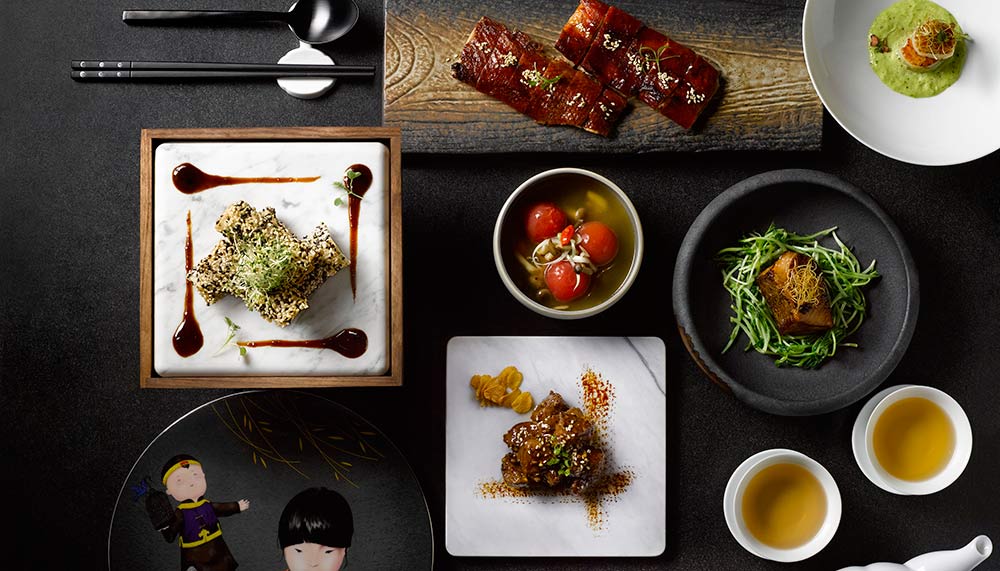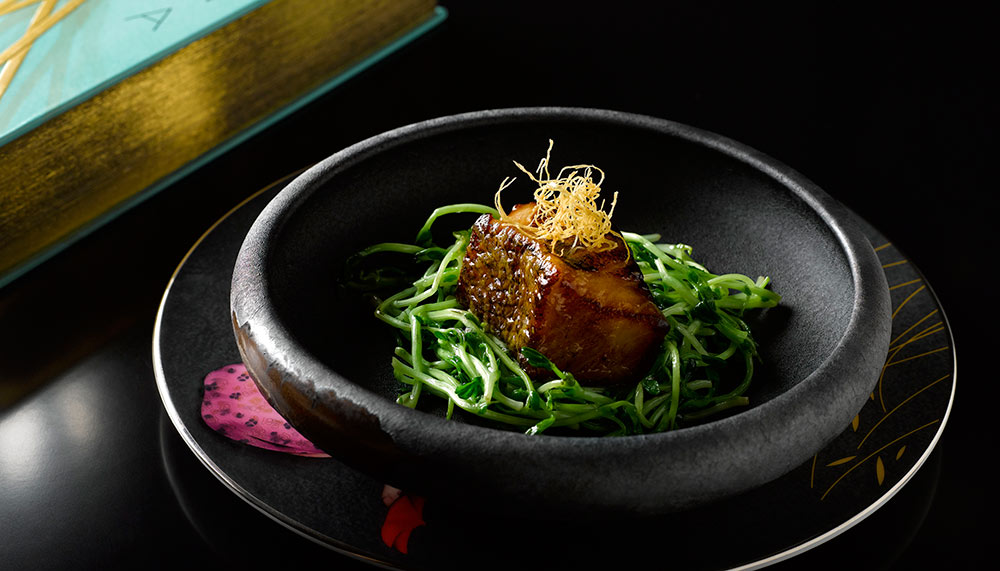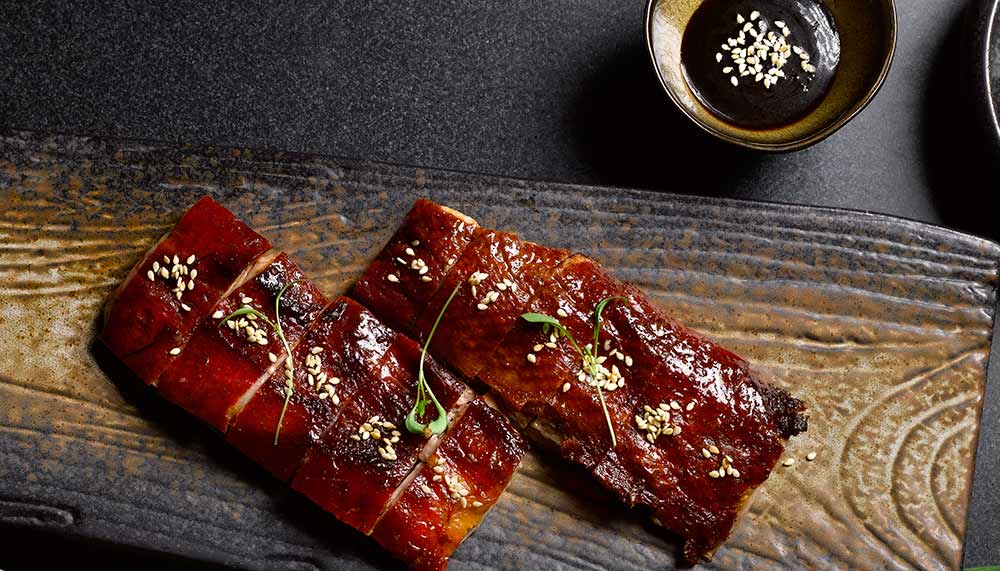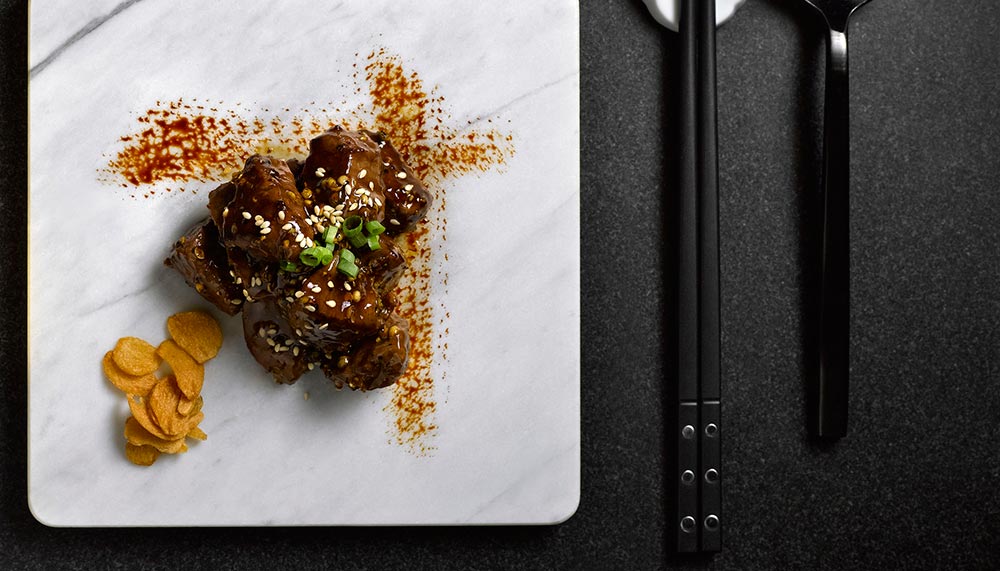 To end my evening, I head to Yellow Pot, the hotel's lone restaurant that also doubles as a bar. An intricate stained-glass ceiling above the bar counter exudes an elegant old-world charm to my liking. For a refreshing herbaceous take on a cocktail, I'd recommend the Escape to Kaifeng, a concoction that infuses house-made chrysanthemum cordial with Tanqueray gin. I anticipate some buzz at the bar since it's a Friday evening, but surprisingly, it's just me with my tipple. I'm not complaining, as peace and quiet is exactly what I need to conclude a thoroughly hectic week.
For dinner, I tuck into some delectable Chinese cuisine, relishing dishes such as Wok-seared tenderloin, braised white cabbage, steamed Kuuhlbarra barramundi and my personal favourite, roast duck, which left me hankering for more sublime, crispy duck skin. The stir-fried mee sua is not to be missed either.
Six Senses Duxton fits the bill for overseas guests who wish to experience the most out of Singapore's heritage without having to compromise on comfort. I, for one, as a local, see its unique appeal as a respite away from the humdrum of the city. Your desire to get an authentic local experience can be fulfilled here — as long as you don't mind stumbling across a few shortcomings. 

Six Senses Duxton
83 Duxton Road
Singapore 089540