You can't leave Singapore just yet, but these luxurious hotels and resorts (along with their unbeatable deals) will help ease your travel blues for now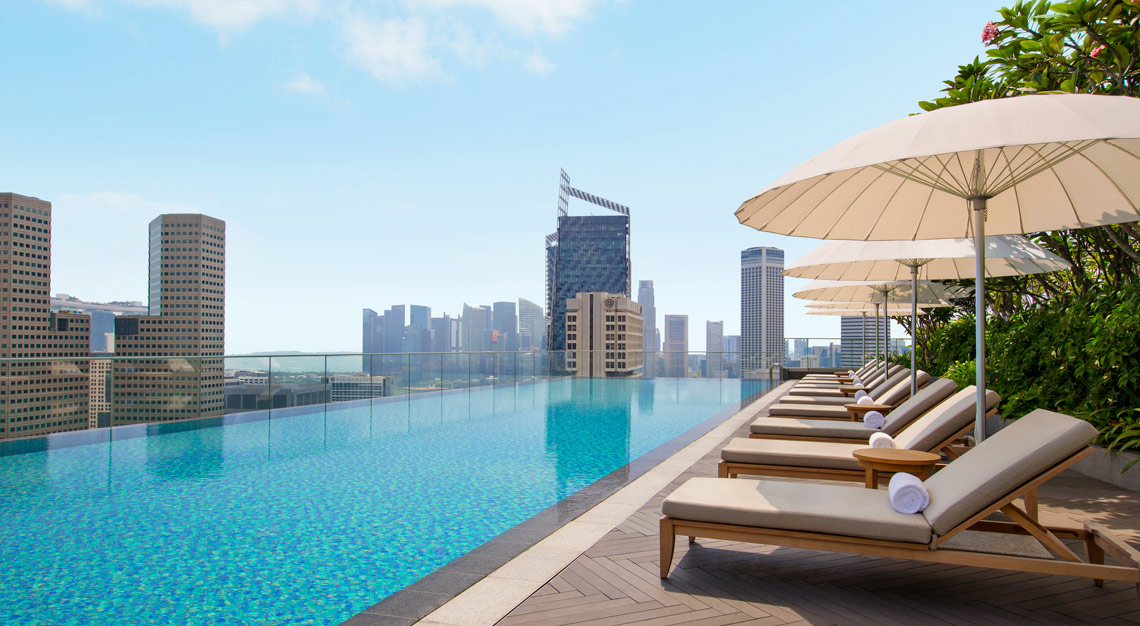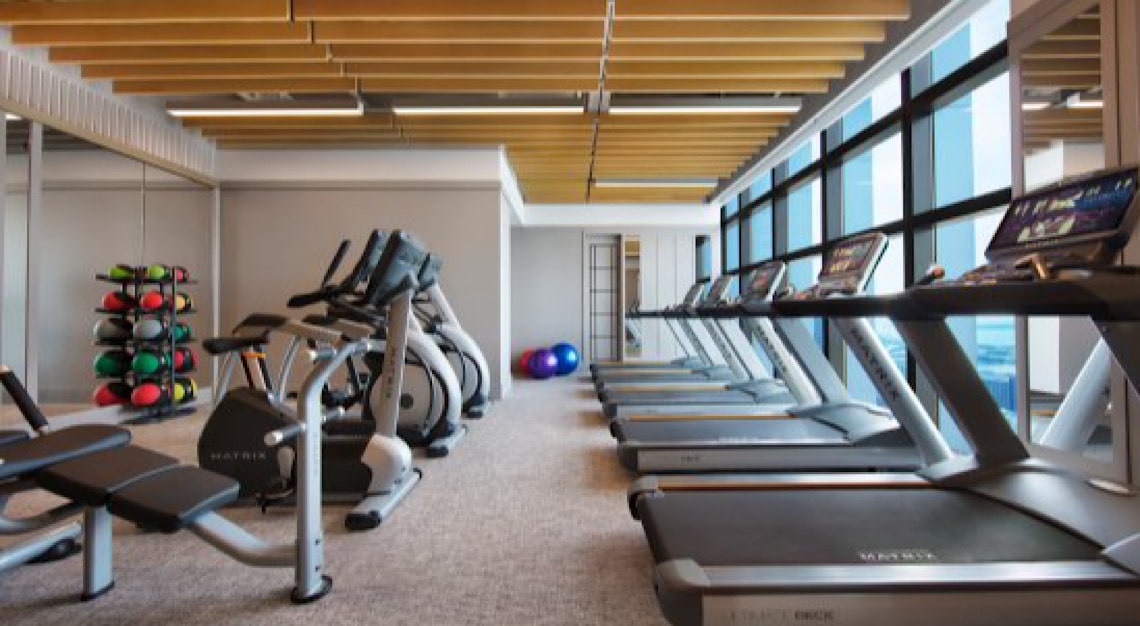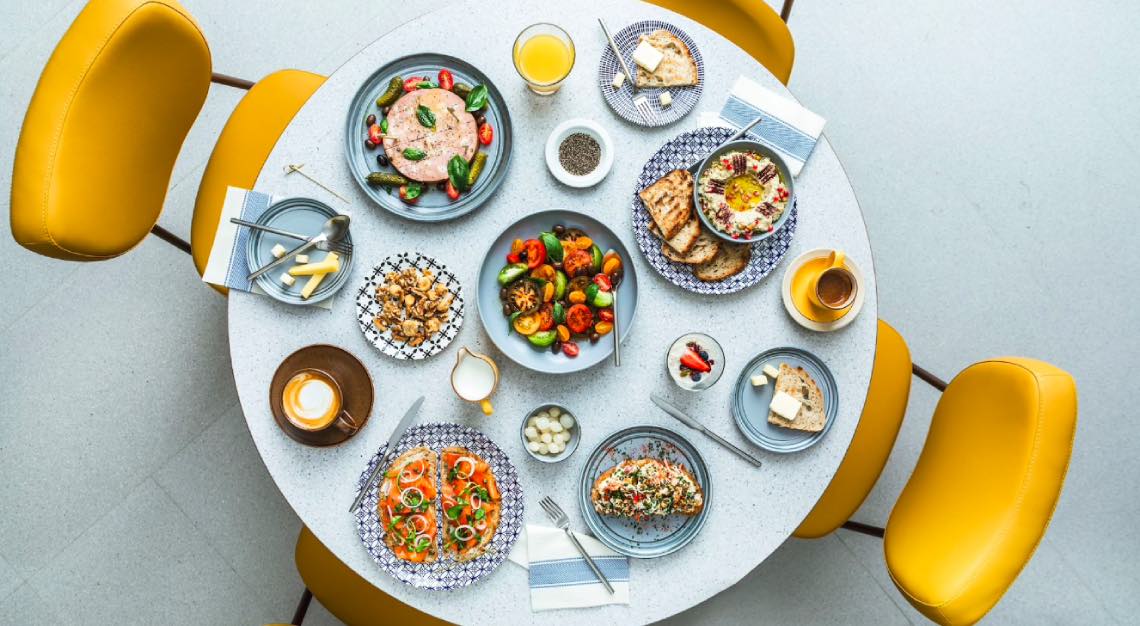 Andaz Singapore
Why we love it: Andaz Singapore may be a city hotel, but it has so much to offer that guests may be tempted to stay in and enjoy its facilities. Take for example the five concepts on Alley on 25 – which will have you hopping from one restaurant to another as you sample their signature dishes. Then, there's also Mr Stork, the roof-top bar which offers stunning views of the city. If you'd like to enjoy your drinks in private, just get cosy in one of its teepees.
Facility updates: Check in at 3pm and check out at 12pm. The pool (open from 8am – 9pm) can accommodate just up to 20 guests at any one time. Pool usage is capped at an hour per guest per stay, and slots are open for booking 72 hours before your check-in date. Additional slots can be made after checking in and are subject to availability. The gym is closed until further notice.
Robb tip: Enjoy as much as 20 per cent off if you stay a minimum of 10 days. This includes a 20 per cent discount off à la carte orders at Alley on 25 or in-room dining, 15 per cent off laundry services and the illusion of an actual getaway. Valid for any room and until 22 December 2021.
Do also consider the Mahjong & Champagne Experience, which gives the local table game an indulgent twist. Anyone can become an expert in the game after six hours in an Andaz Large Suite, two and a half hours of which are spent under the tutelage of a mahjong master. And the Champagne? It's a bottle of Delamotte, complete with a platter of sweet and savoury snacks for three. This experience runs until 31 December 2021. More details here.
Andaz Singapore
5 Fraser Street
DUO Tower
Singapore 189354
Tel: +65 6408 1234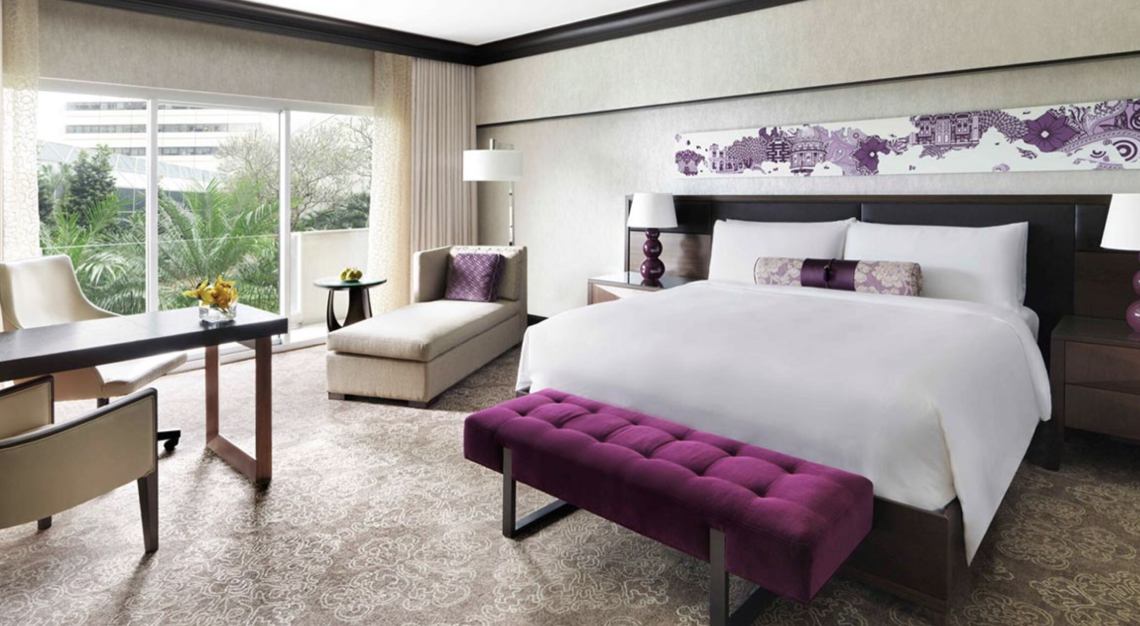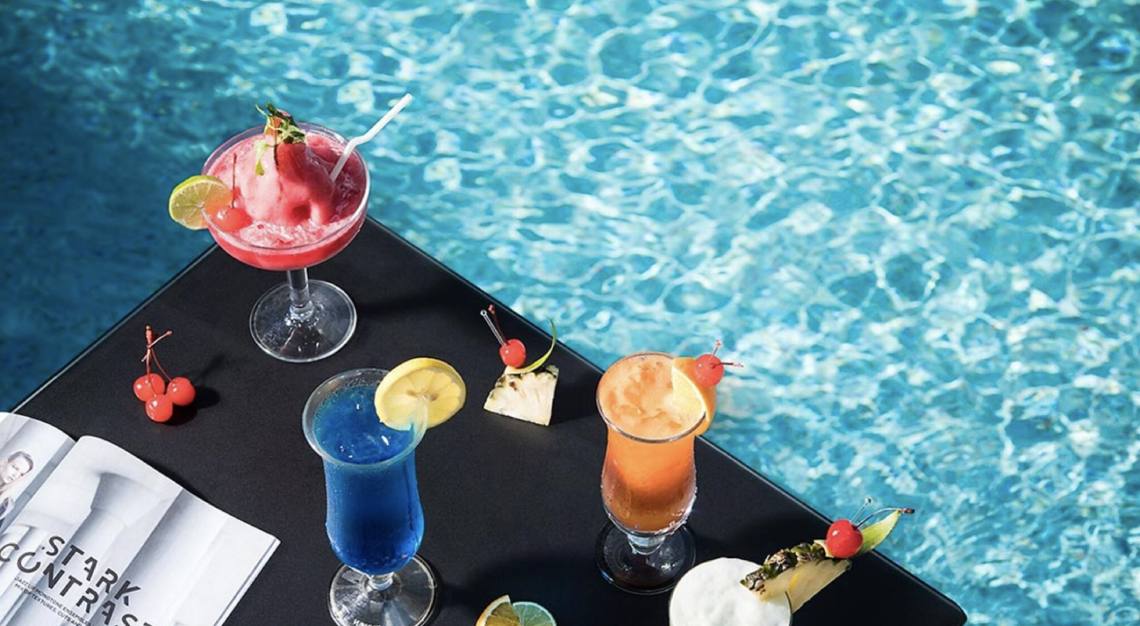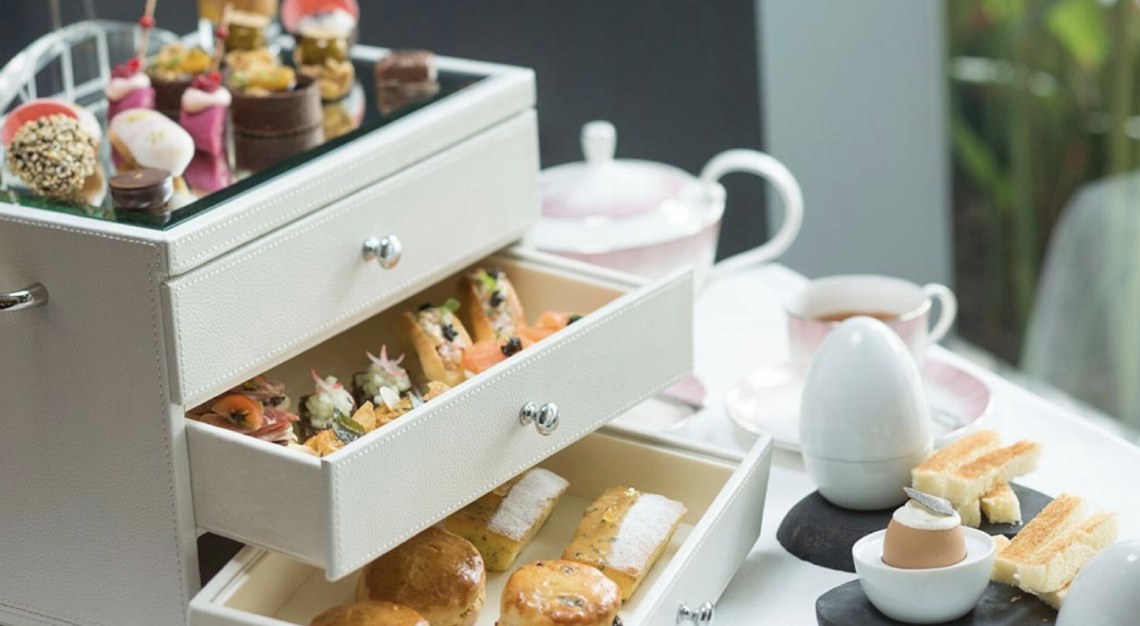 Fairmont Singapore
Why we love it: Located in the heart of town with breathtaking views of the Marina Bay skyline, you'll be surrounded by the best shopping and dining options. Fairmont also offers a comprehensive dining experience – from the fresh Japanese cuisine at Mikuni to its famous high tea spot, Anti:Dote, end your night at The Eight over a cocktail during their happy hour.
Facility updates: Check in at 3pm and check out at 12pm. The two outdoor pools are open from 7:00am to 7:00pm (Sun to Thu) and 7:00am to 8:30pm (Fri & Sat). The fitness centre, spa facilities and spa treatment services are permitted for fully vaccinated guests only. 
Robb tip: Calling all gents here, this is the perfect opportunity for you to have some personalised time with your pals. The Mancation package, specially curated for you to have a relaxing getaway with (or without) your buddies, you'll be able to enjoy a bespoke line of activities: special access to Truefitt & Hill, a Me-Time spa treatment, Glenmoragie and Ardbeg whisky tasting at Anti:Dote, and a booze-filled dinner with a view at Skai. You'll also be waking up to breakfast at Prego. It's S$549 (for one) or S$908 (for two), and available until 30 November 2021.
Fairmont Singapore
80 Bras Basah Road
Singapore, 189560
Tel: +65 6339 7777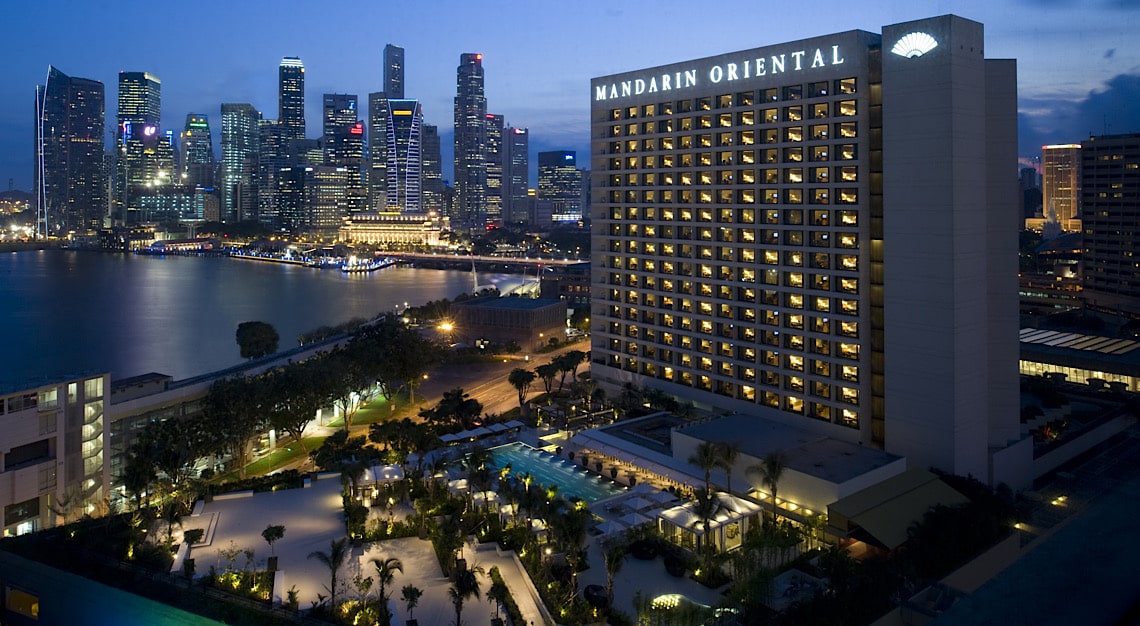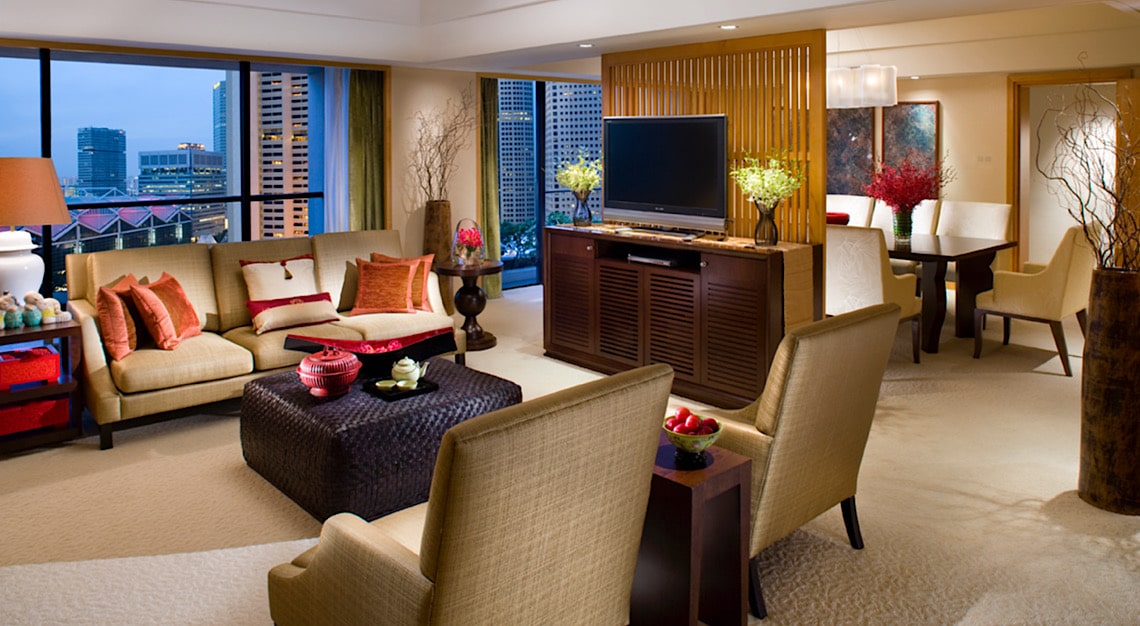 Mandarin Oriental, Singapore
Why we love it: Mandarin Oriental Singapore isn't just home to Morton's – one of the best steakhouses in the city. The five-star luxury hotel is also a hotspot during the F1 night races due to its convenient location in the heart of the city. This means waking up to inimitable views of the skyline, which few of its counterparts can offer.
Facility updates: Check in at 3pm and check out at 12pm. The pool is open from 7am – 7pm. Access is limited to two hours and one hour per guest, per day respectively. Bookings are required, and can be made by emailing them here.
Robb tip: Book yourself a Staycation by MO (from S$399 per night) and enjoy S$100 hotel credit at the spa, breakfast, a complimentary bottle of sparkling wine and even early check-in and late check-out. You could also book a minimum of three nights and enjoy the third night for free; starting at S$369 per night.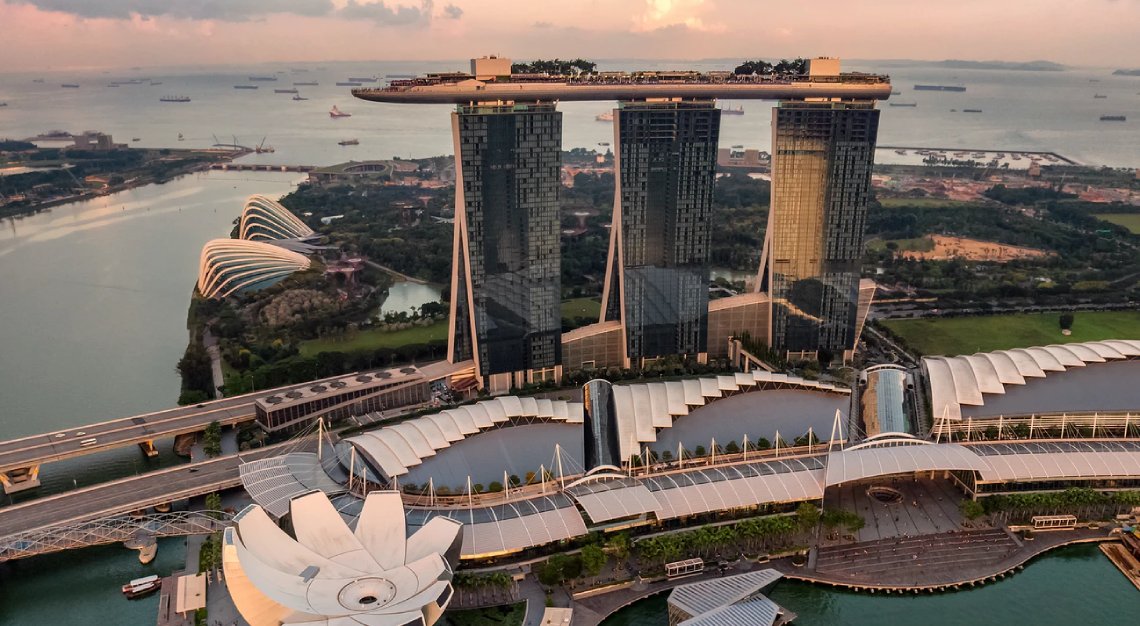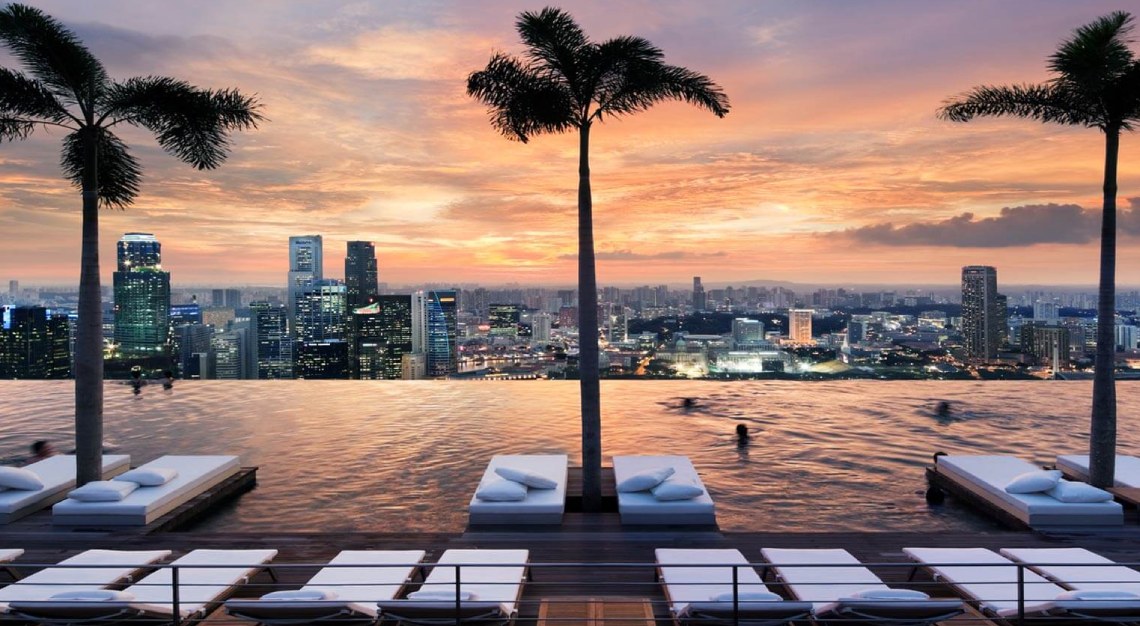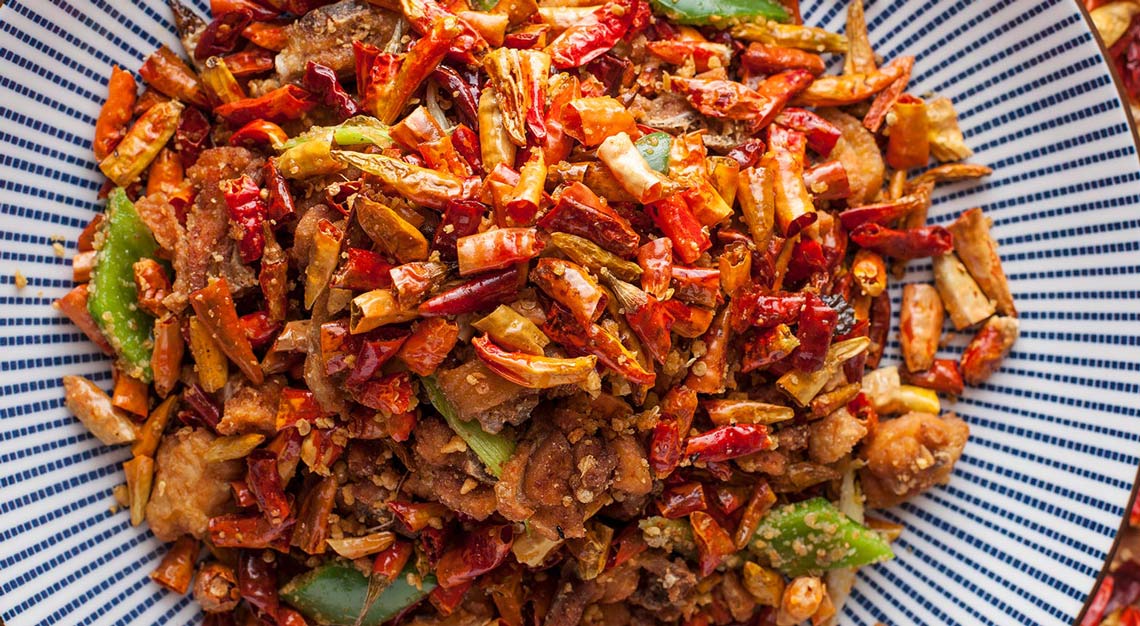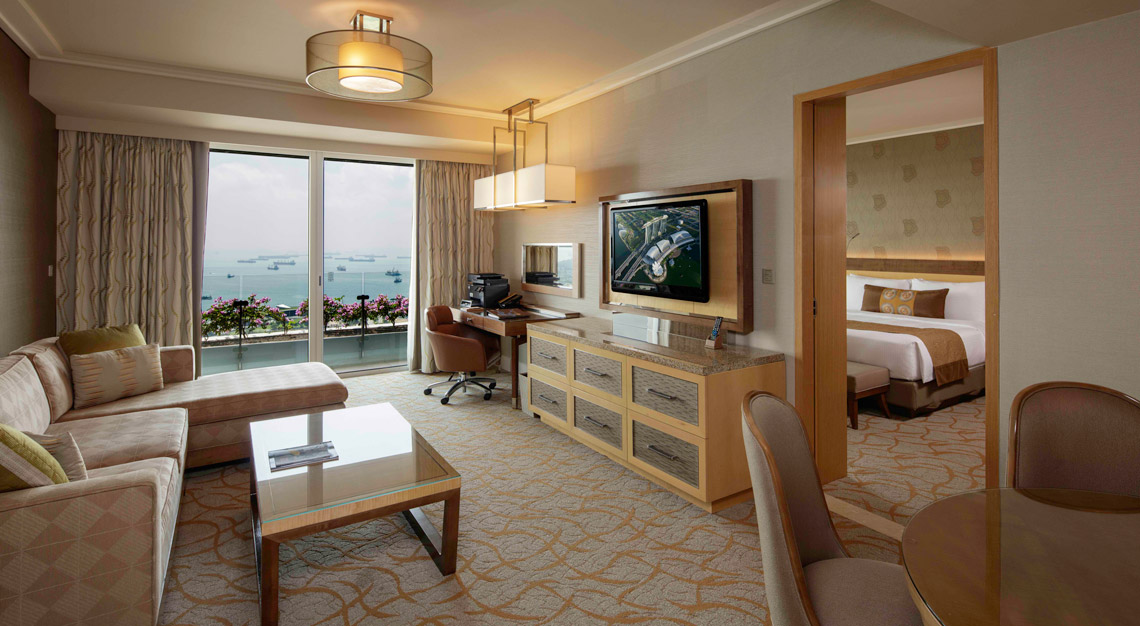 Marina Bay Sands Singapore
Why we love it:  Arguably one of Singapore's most iconic landmarks, Marina Bay Sands really has it all – a smorgasbord of shopping, dining and entertainment options with capacious rooms and suites to boot. But the best part about spending a couple of nights in the hotel is the liberty to indulge with a clear conscience, all thanks to its extensive sustainability efforts.
We recommend setting aside 75 minutes during your stay for an intimate guided group tour of the Marina Bay Sands Sustainability & Art features. Look out for seven large-scale art installations located within the hotel created by internationally lauded artists, and learn how the building's architecture has been imbued with sustainable features. It'll be a lot of walking, but you'll get to view the luxury hotel through a different lens at the end of it.
Food, of course, has a critical place in the hotel's sustainability efforts. In the same vein, celebrated restaurants like Mott 32 are serving up plant-based dishes like Crispy 'Chicken' with Szechuan red peppercorns, dried chilies, cashew nuts and Salt and Pepper Squid Coconut Meat with crispy baby corn. The former is easily a crowd favourite – especially if the spicy, numbing flavour of Szechuan peppers is right up your alley – while the latter has proven to be a delicious, crunchy starter that will have you hankering for seconds (or thirds). If coconut meat is truly going to be a thing, the restaurant has set the benchmark rather high.
Have Chinese cuisine for lunch and upon sundown, head for Gordon Ramsay's Bread Street Kitchen in The Shoppes at Marina Bay Sands. Plant-based dishes like Impossible Pizzeta and Smoked Burratina with pomegranate jam, almond streusel, truffle dressing and lavosh are highly worthy of mention, and the Banana Sticky toffee pudding with vanilla ice cream, to say the least, is scrumptious and enjoyable. Though you'll never go wrong with Ramsay's traditional Fish and Chips either; depending on the season, the restaurant serves various types of fish throughout the year.
Head to the 57th floor to enjoy a bird's-eye view of Singapore on the Sands SkyPark Observation Deck, or take a dip in the world's largest infinity pool (best enjoyed in the evening for stellar night time city panoramas). Dining hotspot Lavo is on the same floor if you're feeling a little peckish or simply thirsty for some cocktails.
Facility updates: Check in at 3pm and check out at 11am. The pool is open from 6.30am – midnight, and has a maximum capacity of 45. Guests are limited to an hour per day, and slots must be booked through SMS upon confirmation of room reservation. Due to an overwhelming number of bookings, there's a high chance you won't be able to secure a slot, but speak to the concierge and they'll do their best to help. The Banyan Tree Fitness Club is currently closed until further notice.
Robb tip: Look no further than a stay in one of the suites. Starting at S$1,584.55 a night, you may enjoy breakfast at Spago, complimentary afternoon tea and drinks at Club55, 24-hour butler service and a round-trip limo transfer. Other perks include complimentary Banyan Tree Spa massages for two, if you book the Merlion or Straits Suite.
Marina Bay Sands
10 Bayfront Avenue
Singapore 018956
Tel: +65 6688 8888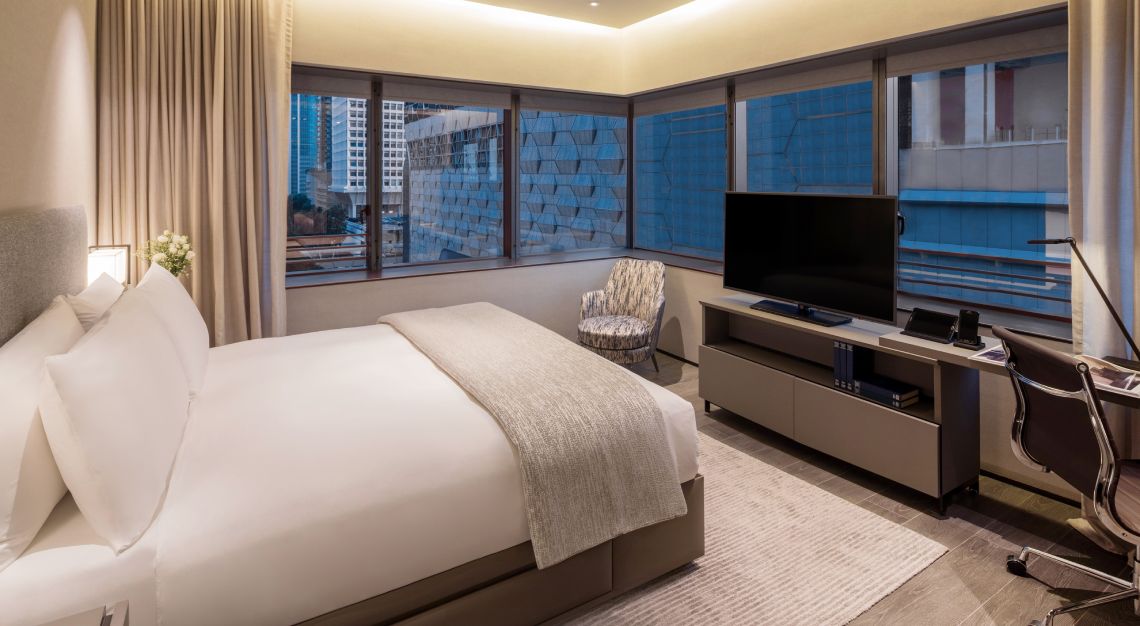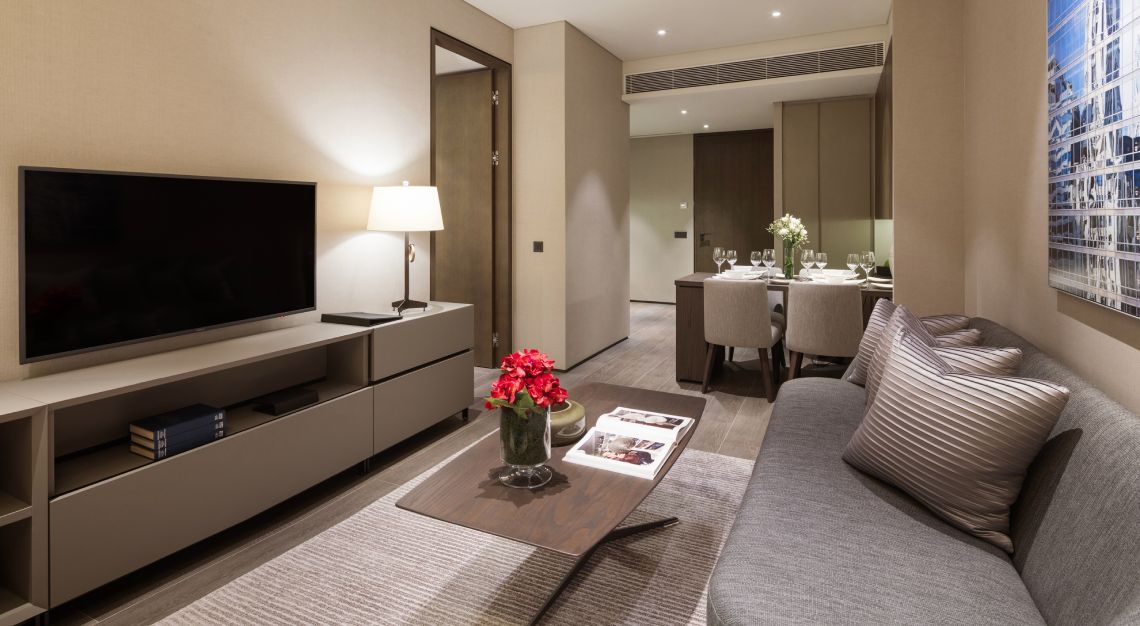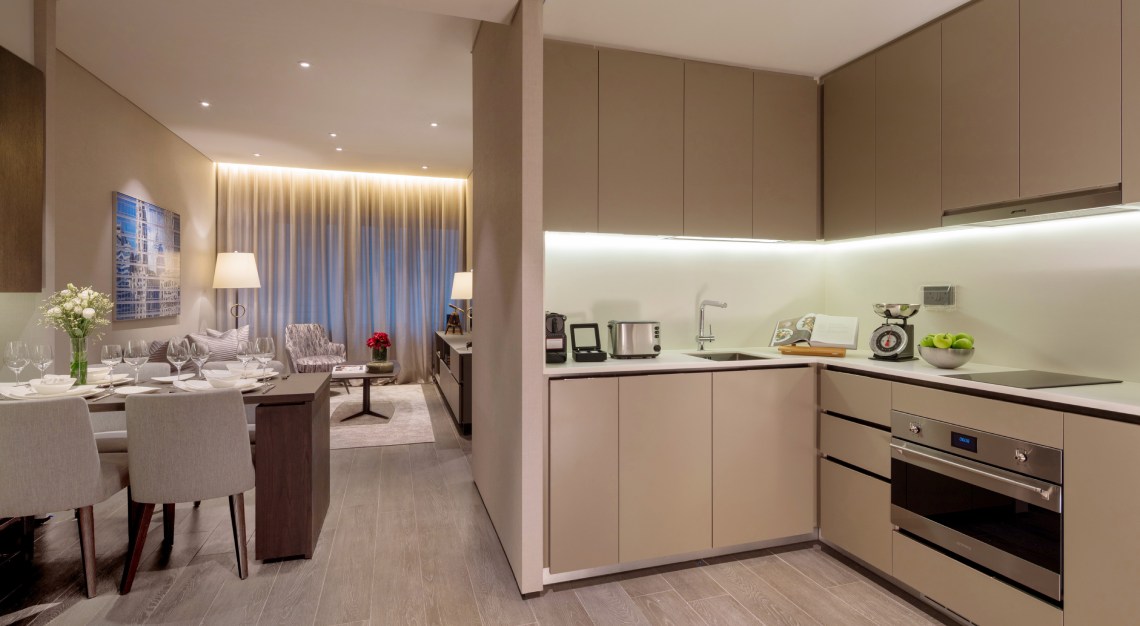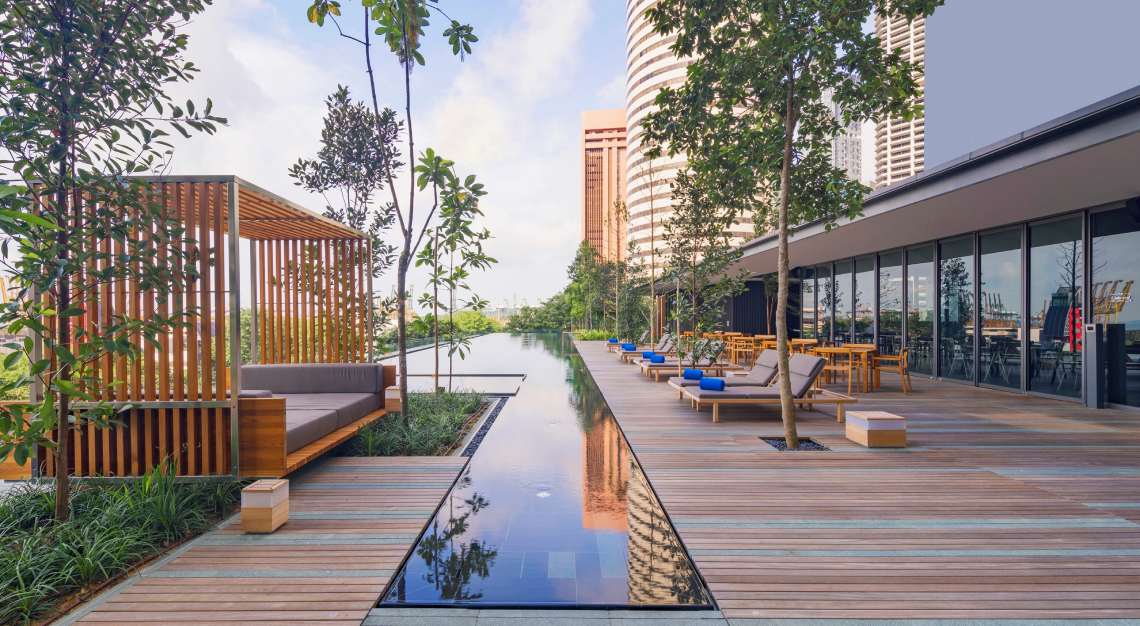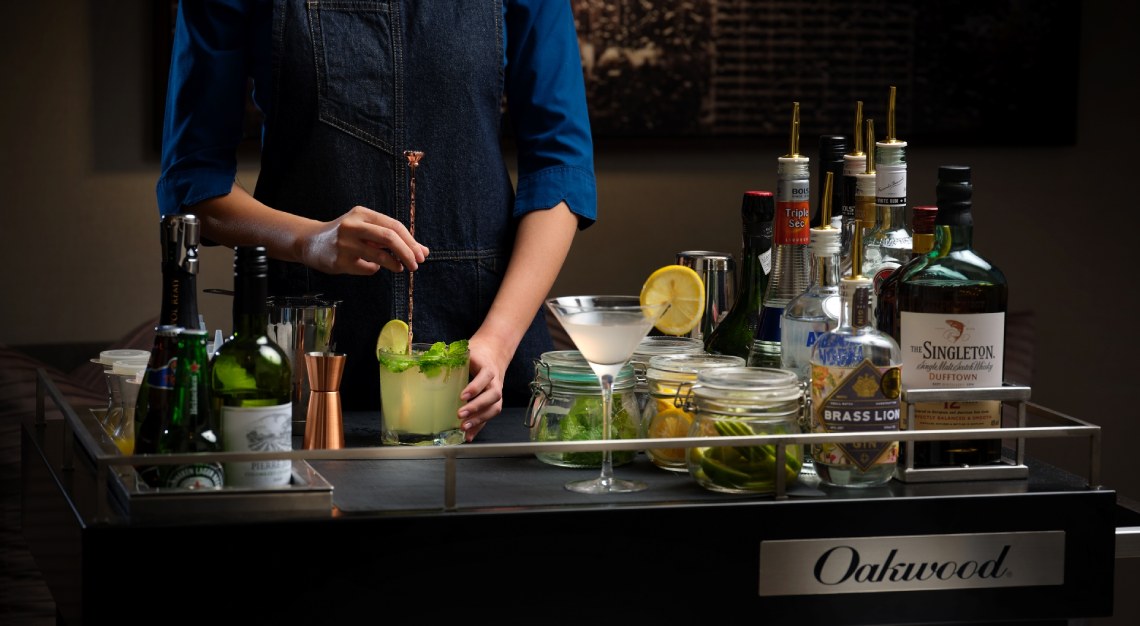 Oakwood Premier AMTD
Why we love it: Forget the typical hotel stay for a bit. Oakwood is perfect if what you want is the five-star hotel experience with all the benefits of feeling like you own the place. Meaning to say, a luxury, self-catered flat that's complete with panoramic views of the harbour, a fully equipped kitchen (you'll get your Smeg oven, stove, rice cooker, dishwasher and more), housekeeping and of course, an attentive concierge service. Plus, it's pet-friendly, if you're willing to pay the extra fees: a one-time cleaning fee of S$100 and a S$21 pet levy fee per night.
Robb tip: Set in the middle of the CBD, its collection of one- to two-bedroom apartments is about as "business executive" as accommodation can get – chic, urban minimalist with warm pastels and loads of open-plan living space. Also set within OUE Downtown, where fitness is a thing (the mall's founder loves cycling), Oakwood's Bike & Chill package makes plenty of sense. Available for at least a night, you can take your pick of apartment (the 58sqm One-Bedroom Premier Apartment is a good size for two) and enjoy S$70 dining credit or complimentary bikes to ride at leisure. Cycle to Gardens by the Bay and stop for gelato at Mylo's, or take it further to Marina Barrage to watch the sun go down; all the good cycling spots are easily accessible from Oakwood.
Once you're all cycled out, take a dip in the outdoor infinity pool, where there's a jacuzzi, sun loungers and food service. Then order in a massage from The Outcall Spa via the Oakwood app, which is also your window to grocery deliveries, room service and anything that you might need from the concierge, be it extra towels or a boozy treat from the Oakwood Mobile Bar. If the food at Oakwood isn't up to your liking (they do, however, make a delicious Codfish Hor Fun), OUE Downtown is more than just fitness centres; there's Venue by Sebastian by the former chef of Ember as well as Takayama, a kappo-style restaurant that shouldn't disappoint.
The Bike & Chill package is available until 31 December 2021.
Oakwood Premier AMTD
6 Shenton Way
07-01, OUE Downtown 1
Singapore 068809
Tel: +65 6812 6000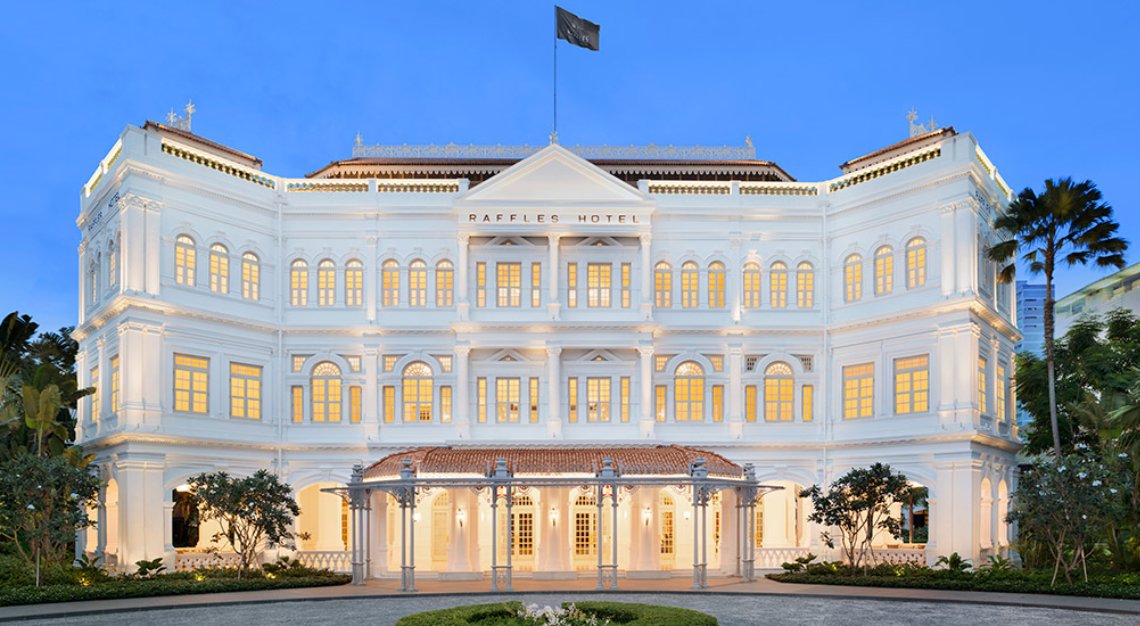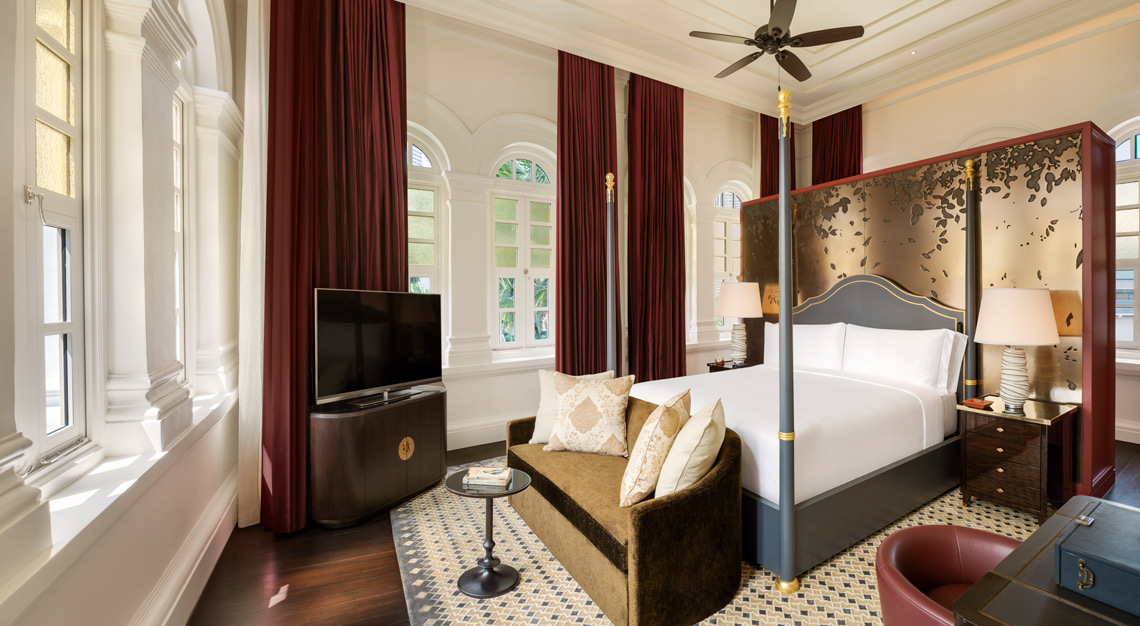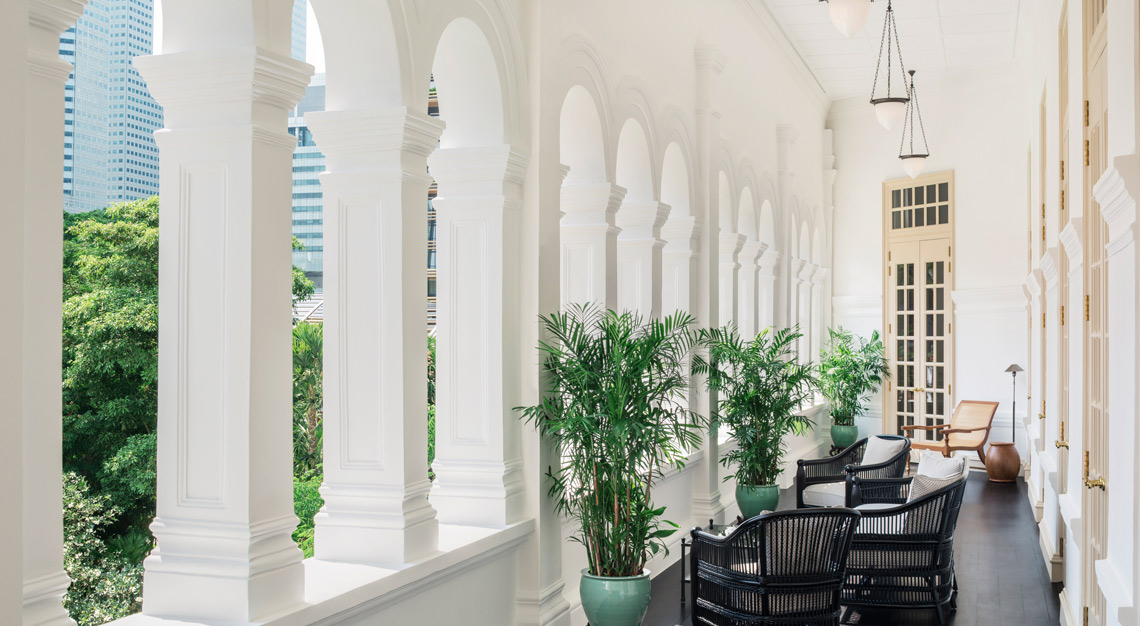 Raffles Hotel Singapore  
Why we love it: Birthplace of the iconic Singapore Sling, Raffles Hotel has a storied history. The heritage building still maintains its old-world façade, but has been blessed with a modern touch following extensive restoration work last year.
Facility updates: Check in at 3pm and check out at 12pm. For the 24-hour pool (open from 7am – 7pm), each guest is limited to a 90-minute slot per day, which can be reserved by scanning a QR code upon arriving at the hotel. A maximum of 16 people can be inside the pool at any one time, with a further 24 people by the poolside. The gym is closed until further notice.
Robb tip: Until 19 December 2021, enjoy a weekend stay at one of the suites for S$1,050 for the night. Your stay will include brunch at Osteria BBR by Alain Ducasse, free-flow booze, a welcome Singapore Sling, history tour and 15 per cent off all things at the hotel.
Raffles Hotel Singapore
1 Beach Road
Singapore 189673
Tel: +65 6337 1886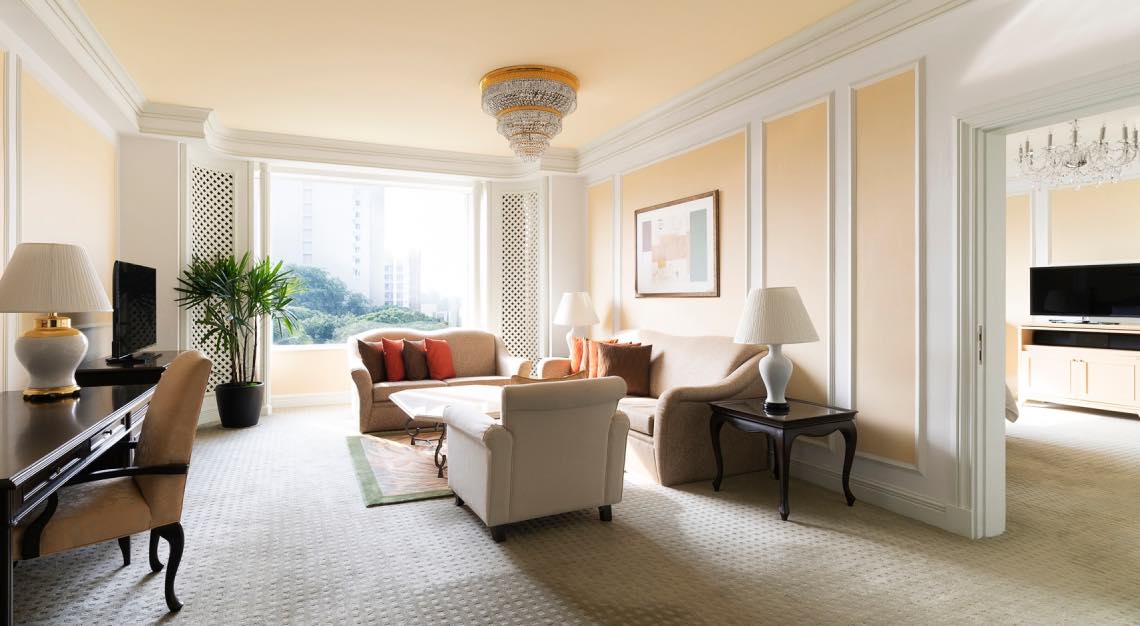 Shangri-La Hotel, Singapore
Why we love it: We have to admit that Shangri-La Hotel Singapore is home to one of the most beautiful hotel club lounges in the city with stellar views to boot. Furthermore, dining options are aplenty here; get your Italian fix at Waterfall Ristorante Italiano, hawker fare at the Lobby Lounge and Chinese cuisine at Shang Palace. And before you call it a day, head down to Origin Bar for locally inspired cocktails.
Facility updates: Check in at 12pm and check out at 3pm. The pool operates from 6am – 7pm, and has a maximum capacity of 50 guests. It operates on a first-come-first-served basis and are unlimited usage. Reservations can be made at the reception desk. The gym is closed until further notice.
Robb tip: Enjoy a Valley Wing Escapade for Two until 30 November 2021. For a starting price of S$628 a night, you'll get daily S$100 dining credits, breakfast at The Summit Room, unlimited booze and an afternoon tea session at the Valley Wing Lounge. Toss in an extra S$88 for a garden picnic, something romantic to do on a good day perhaps.
Shangri-La Hotel Singapore
22 Orange Grove Road
Singapore 258350
Tel: +65 6213 4398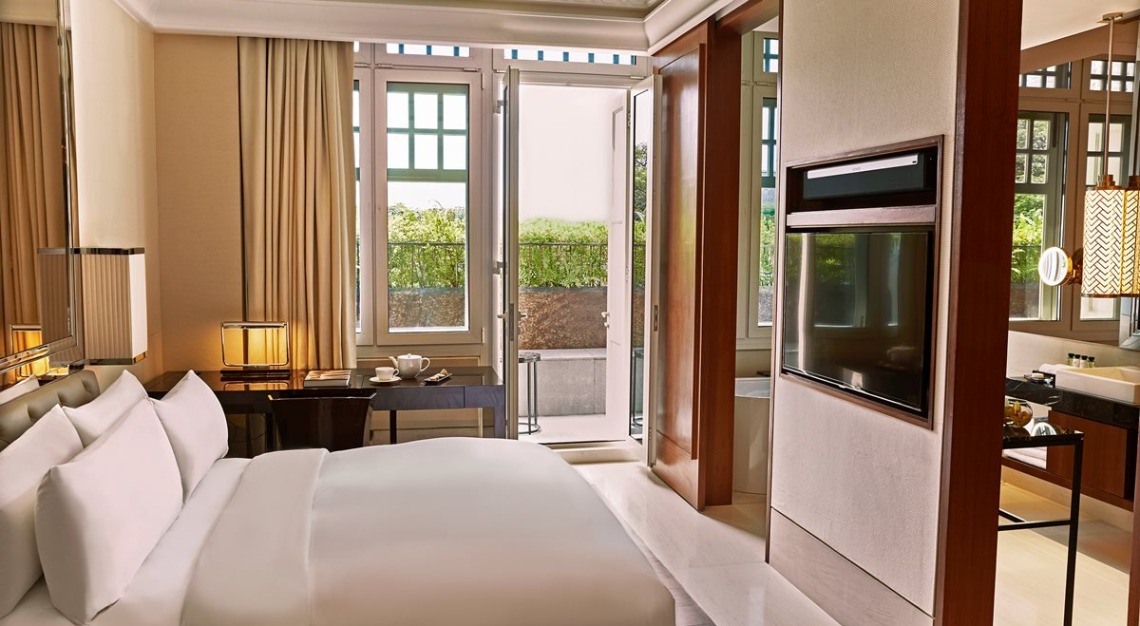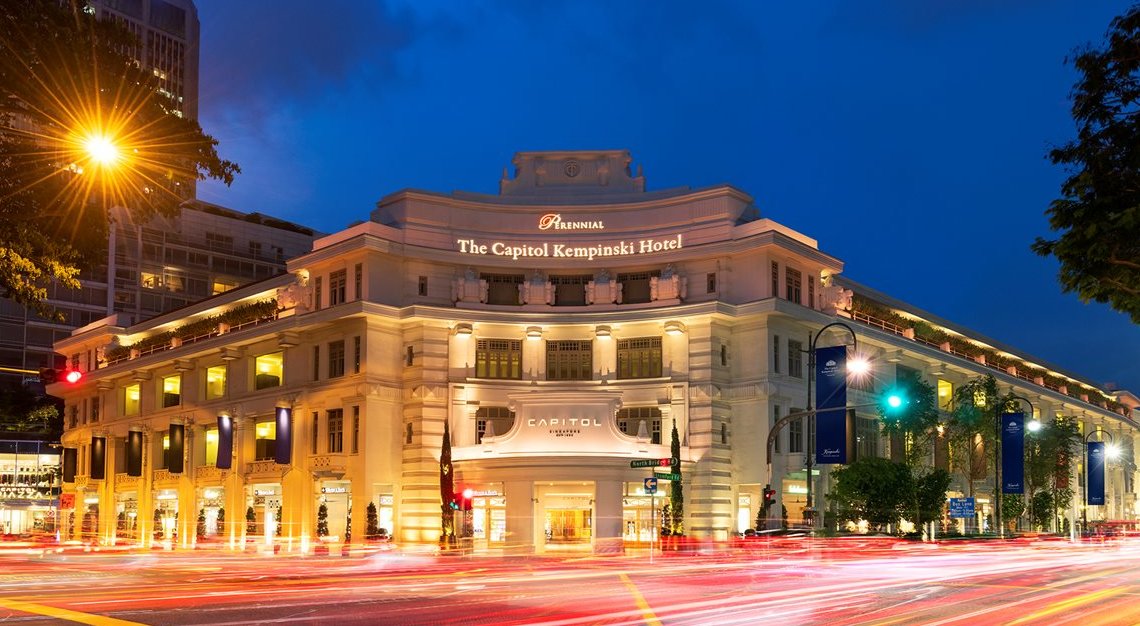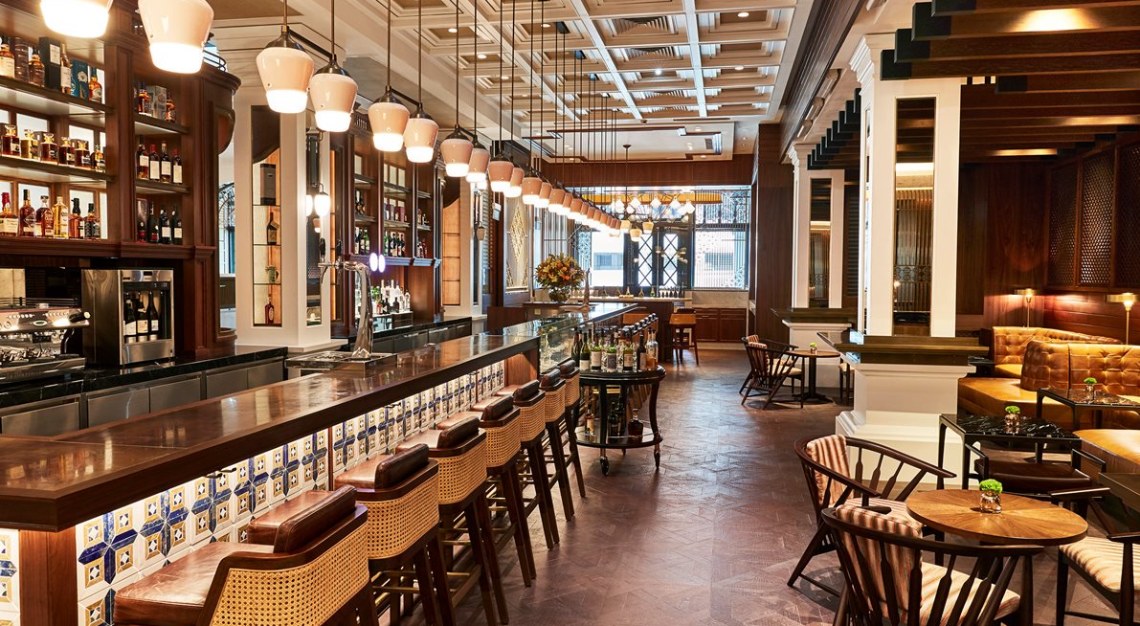 The Capitol Kempinski Hotel Singapore
Why we love it: Based in the heart of the city and set within the '30s of the Capitol Building, The Capitol Kempinski Hotel is an elegant grande dame that has luxury at its core. The original architecture has been fused with modern flair to create a luxury retreat in the civic and cultural district, while there are plenty of nooks and corners within the space to ensure that you are thoroughly entertained throughout your stay.
Facility updates: Check in at 3pm and check out at 12pm. Both the main pool and gym are temporarily closed for renovations, but the hotel has arranged for alternative facilities located within the complex for guest usage. Reservations are taken upon arrival at the reception. Each guest can use the pool (open from 8am – 8pm) for 90 minutes per day, and just five are allowed in the pool.
Robb tip: Enjoy a romantic stay for two at the Heritage Suite. For S$3,088 a night, the Romantic Epicurean Soiree includes welcome Champagne and chocolate-dipped strawberries, in-room breakfast, a five-course set dinner at 15 Stamford by Alvin Leung and 20 per cent off food at 15 Stamford as well as the restaurants at Arcade @ The Capitol Kempinski. Valid until 31 December 2021.
The Capitol Kempinski Hotel Singapore
15 Stamford Road
Singapore 178906
Tel: +65 6368 8888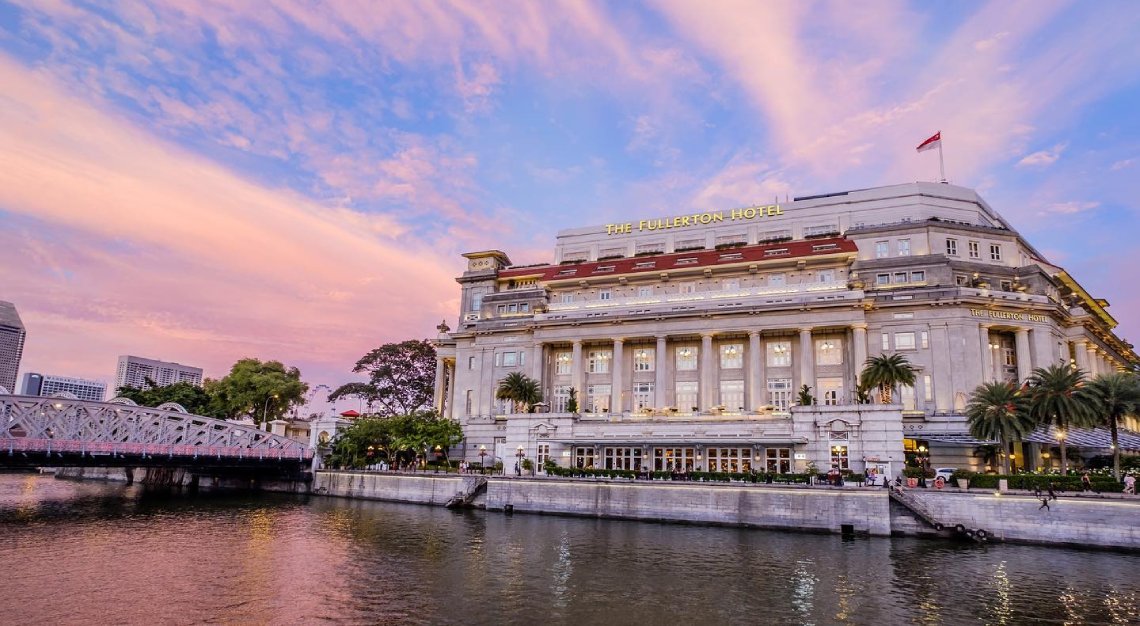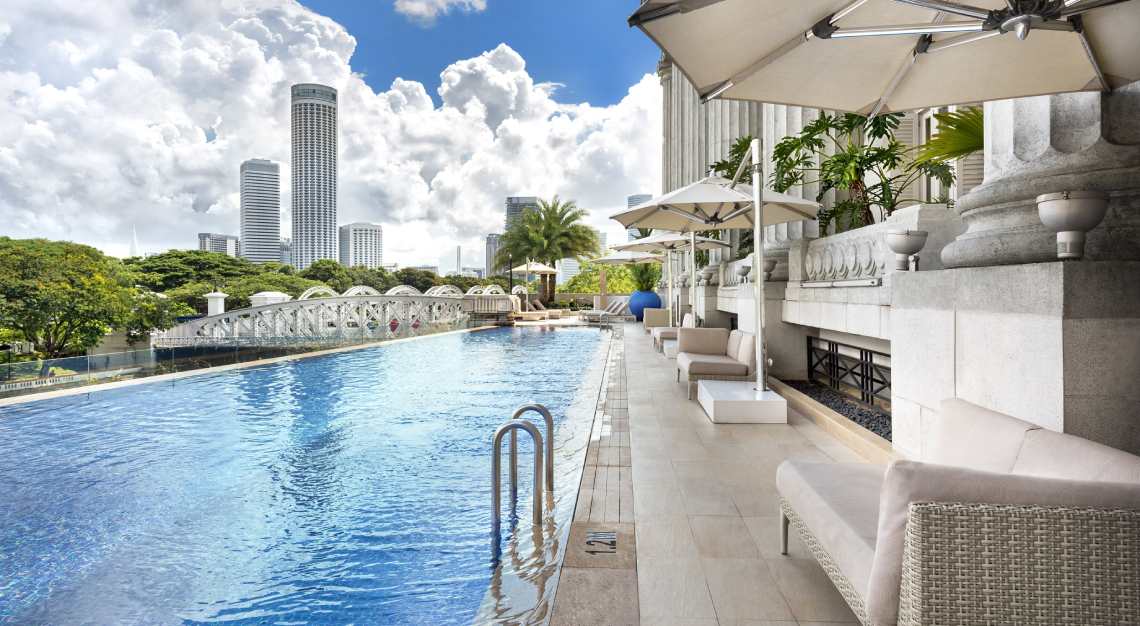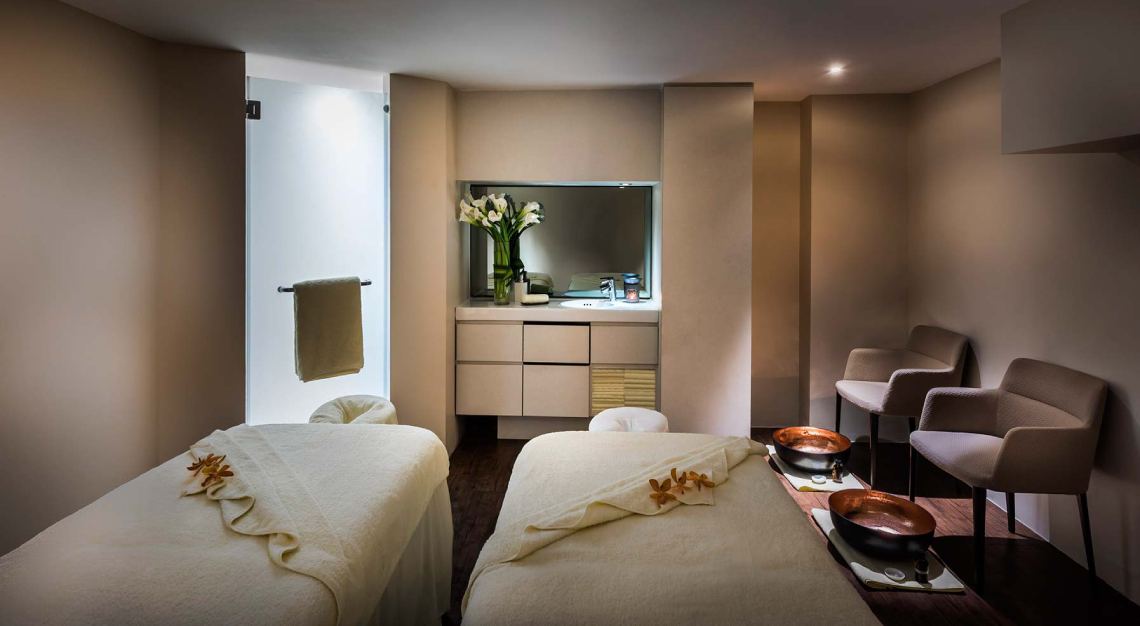 The Fullerton Hotel Singapore 
Why we love it: The hotel's one of our national monuments, having been built in 1928. Plus, the ex-national post office is a neoclassical gem amidst the contemporary skyscrapers in the city. For those who love afternoon tea, The Courtyard serves classic English sets that come with unlimited top-ups. A gluten-free afternoon tea set is also available.
Facility updates: Check in at 3pm and check out at 12pm. Pool usage is limited to 90 minutes per facility, per guest, per day. Guests have to select their slots via a pre-arrival form. The infinity pool allows a maximum of 24 at any one time the operating hours are from 7am – 10pm. The gym is closed until further notice.
Robb tip: Of all the deals available, Suite Compliments come with a second night on the house (this applies to The Fullerton Bay Hotel as well) for every suite booking you make. The package also comes with Straits Club privileges, which includes a Chandon breakfast and evening cocktails, and 50 per cent off your second treatment at The Fullerton Spa (Monday to Thursday). Valid till 30 December 2021.
The Fullerton Hotel Singapore
1 Fullerton Square
Singapore 049178
Tel: +65 6733 8388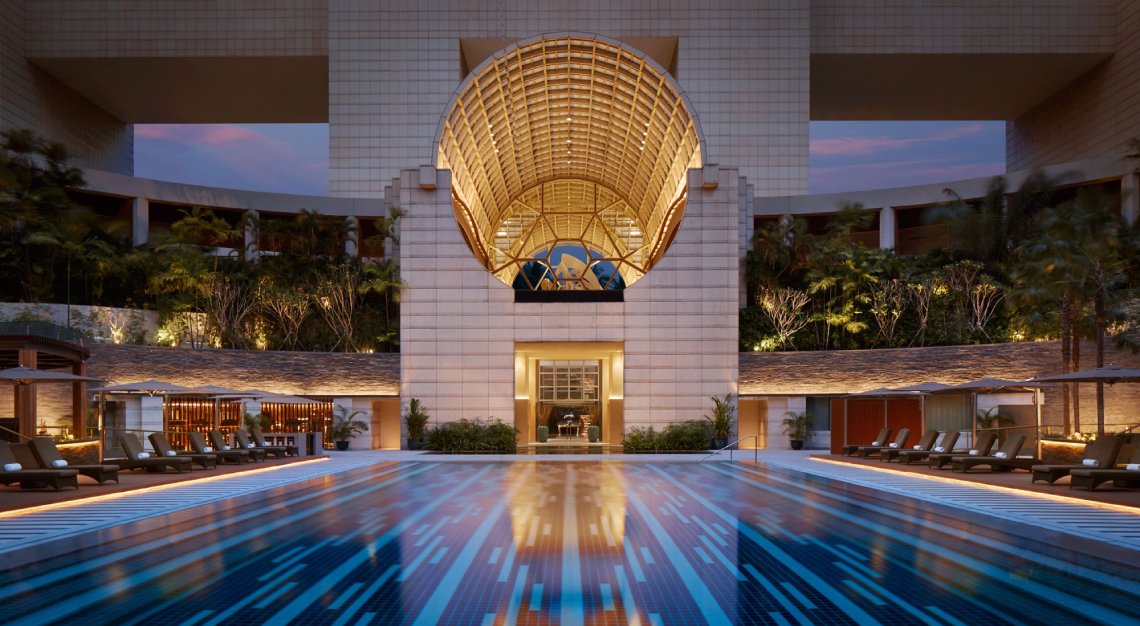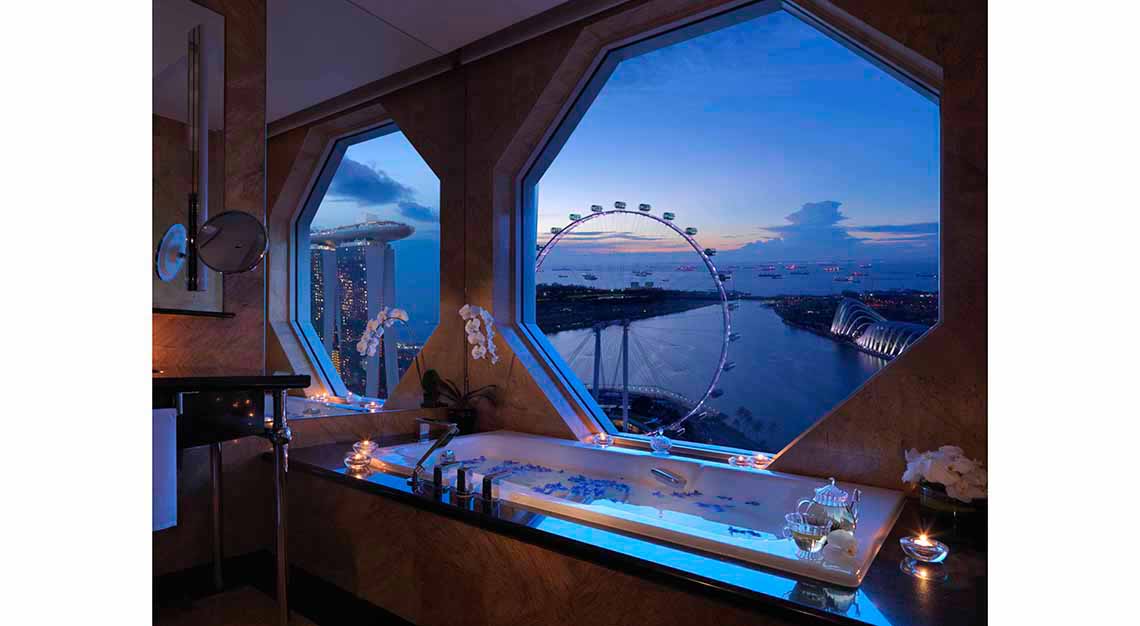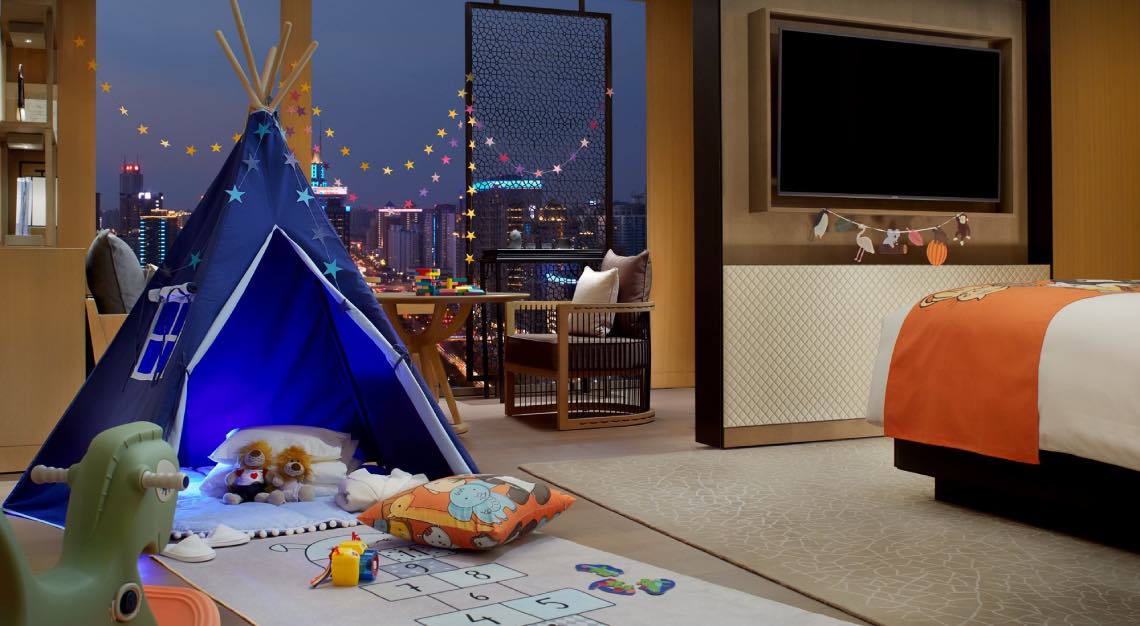 The Ritz-Carlton, Millenia Singapore
Why we love it: The hotel offers stunning views of the metropolis' skyline. You'll also find an extensive art collection that's displayed throughout the walkways and welcome lobbies.
Facility updates: Check in at 3pm and check out at 12pm. The pool is open from 7am – 9pm. Reservations are made upon booking confirmation – each guest can secure 120-minute slots for the pool and is capped at 23 guests at any given time.
Robb Tip: Those with children should opt for the Ritz Kids Night Safari deal. Cultivate the spirit of the great outdoors (without having to sacrifice the indoors) with your kids as they receive edible amenities, a passport, activity book, lion beanie and discovery map where they can earn stamps to redeem ice cream. They can also go 'camping' in a sleeping tent that will be pitched in the room. Valid till 28 December 2020, with each night starting from S$550.
The Ritz-Carlton, Millenia Singapore
7 Raffles Ave
Singapore 039799
Tel: +65 6337 8888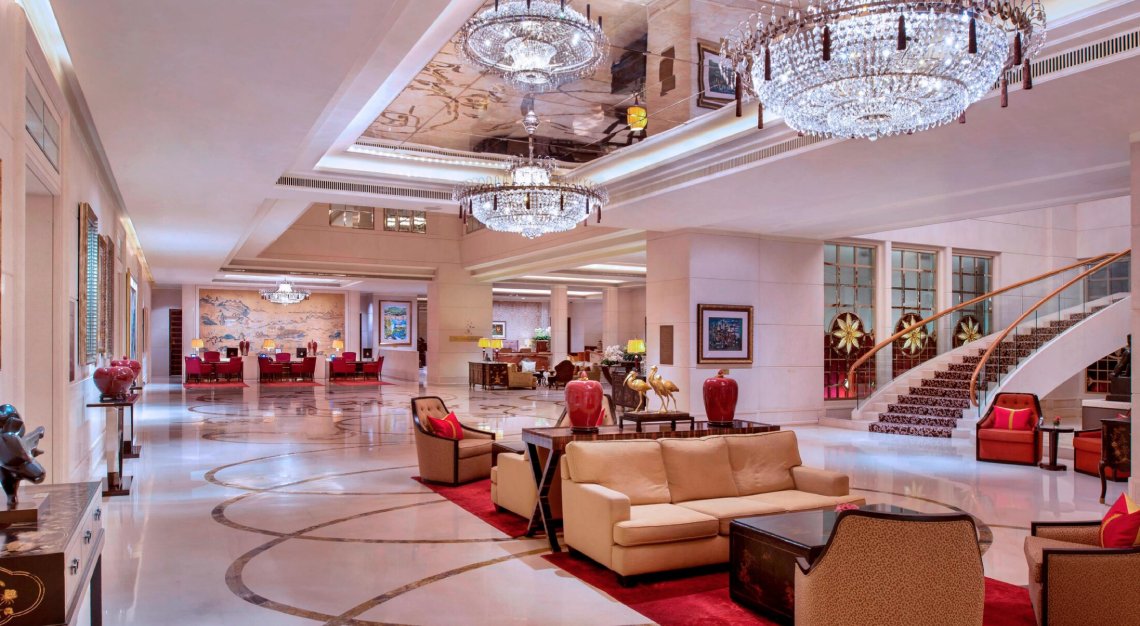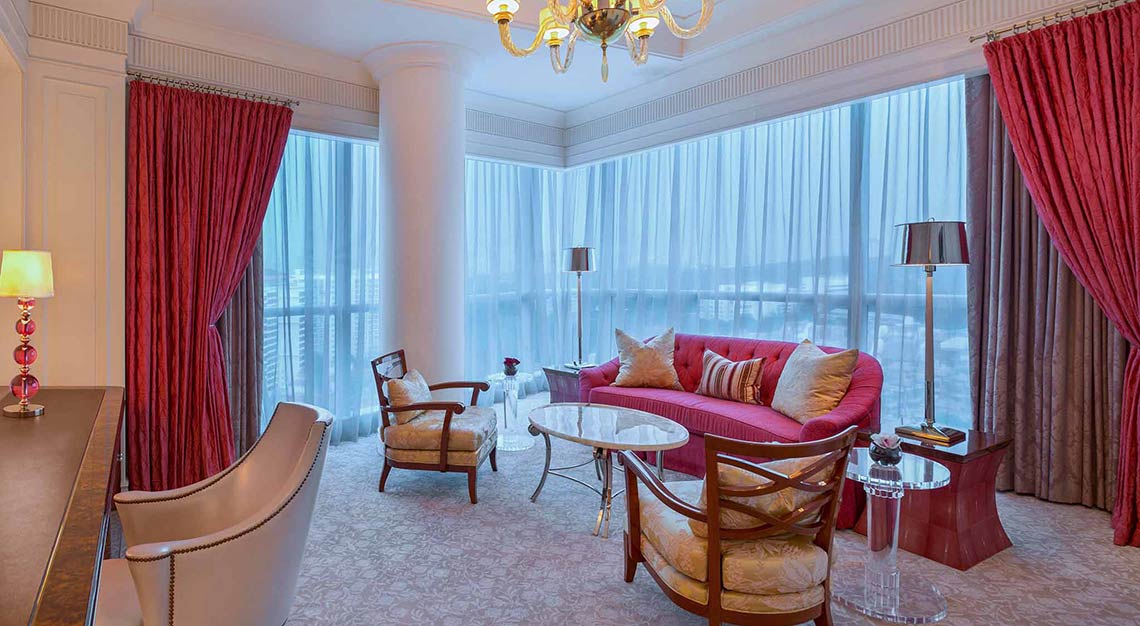 The St. Regis Singapore  
Why we love it: This is probably the closest we'll get to experience New York without having to set foot in the city. It's also home to Brasserie Les Saveurs, one of the best French restaurants in town.
Facility updates: Check in at 3pm check out at 12pm. The pool is open from 7am – 7pm. Pool slots (one hour) have to be pre-booked through the Butler Service Desk, and just 15 slots are available each hour. The gym is closed until further notice.
The St. Regis Singapore
29 Tanglin Road
Singapore 247911
Tel: +65 6506 6888