The little red dot is filled with chic weekend homes that are perfect for a quick vacation. Here's where to find them.
One doesn't always have to stay in a lavish, private resort to decompress. Plenty of boutique hotels in Singapore check all the boxes when it comes to offering quick, tranquil getaways. The best part about a staycation in the city? These hotels are mostly right smack in the city, and are usually situated not more than a 30-minute car ride away from where you live. Count on these 10 urban sanctuaries for a memorable, fun-filled stay that should leave you impressed and rejuvenated.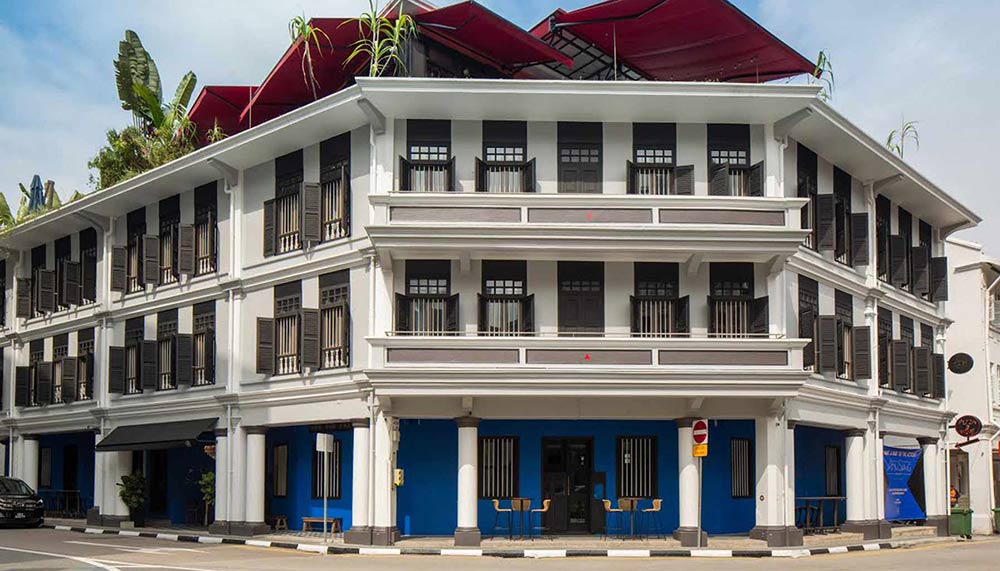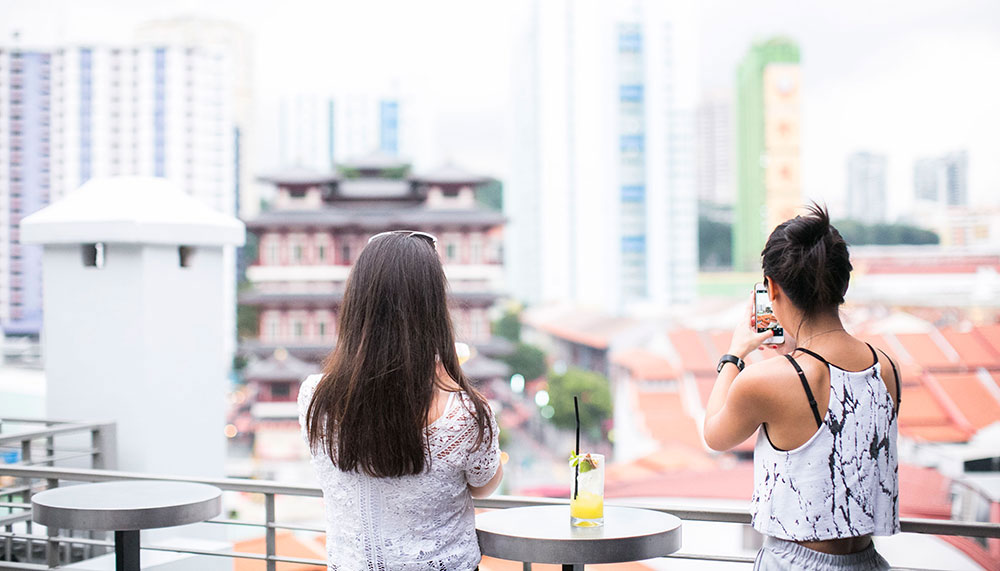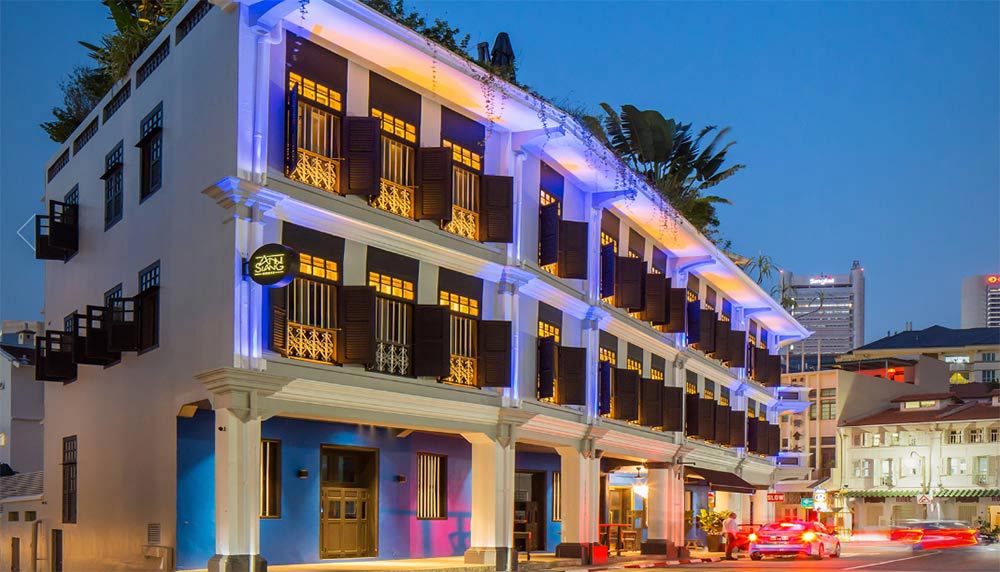 Ann Siang House
The Ann Siang House is a fashionable and restored shophouse set in the heart of Chinatown. We recommend getting out to know the city better, either through food (you'll be surrounded by hawker centres and top notch restaurants) or one of the hotel's cultural workshops and guided tours. But should vegging out be preferred, the rooms are fitted with Hypnos Firenze beds (one of the most comfortable in the world) and white noise machines upon request.
Robb Tip: Music enthusiasts should check out White Label on the ground floor. It is one of Singapore's coolest vinyl stores that doubles up as a bar.
Ann Siang House
28 Ann Siang Road
Singapore 069708
Tel: +65 6202 9377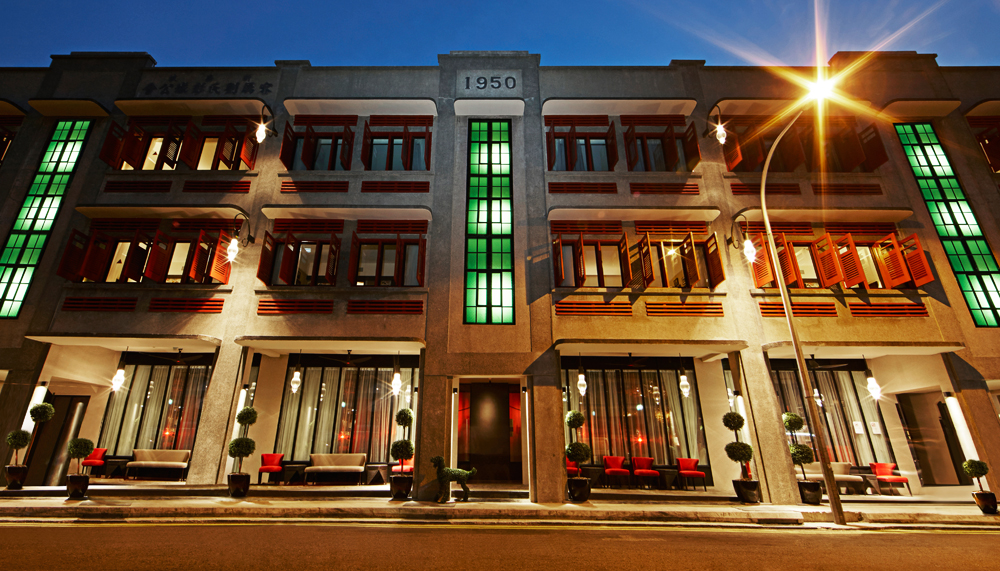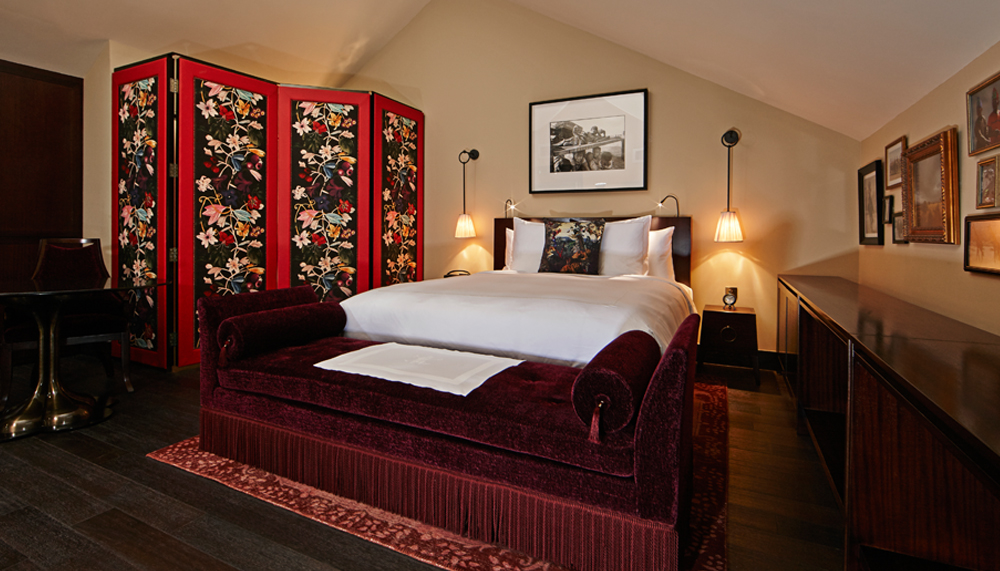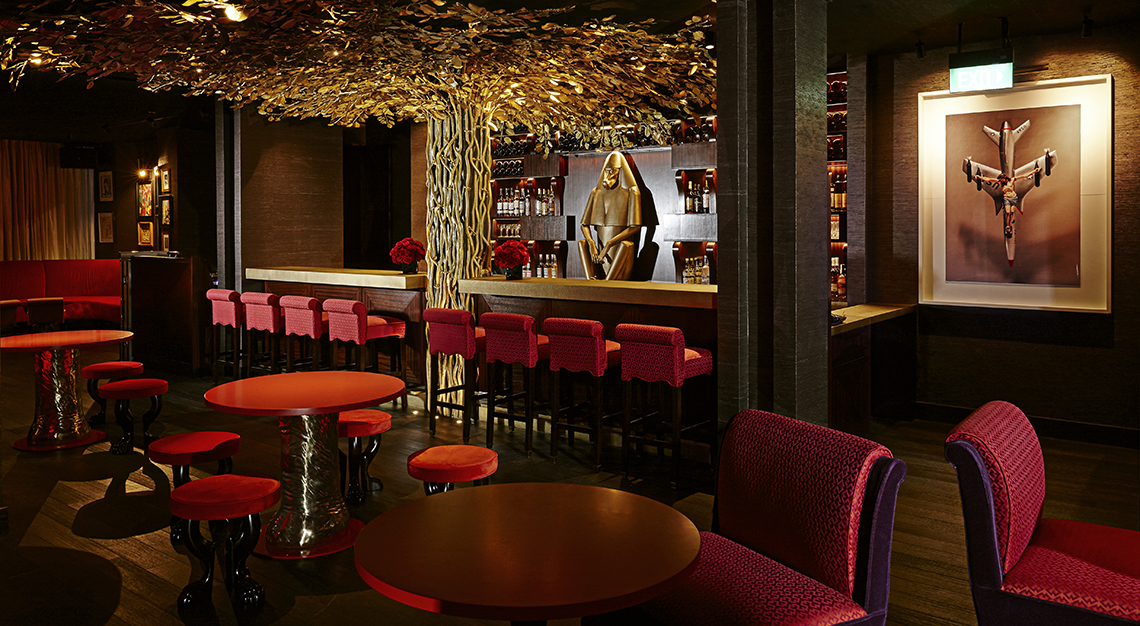 Hotel Vagabond
Entrepreneur and avid polo player Satinder Garcha brought in Hotel Vagabond last September, the first of Garcha Hotels, which he founded with Harpreet Bedi in 2015. Located in the colourful neighbourhood of Kampong Glam, it retains its original charm with an art deco facade and veranda, and is the first in Singapore to offer an Artist-in-Residence programme. Writers, poets, musicians and more from all over the world are welcome to apply for residencies for as long as two weeks.
Robb Tip: Hit up the Whiskey Library for a dram or two. It is claimed to be one of the world's best and is home to 1,000 rare and unique whiskeys.
Hotel Vagabond
39 Syed Alwi Road
Singapore 207630
Tel: +65 6291 6677
KēSa House
Opened to the public just two months ago, KēSa House is a 60-room boutique hotel sitting along the buzzing street of Keong Saik. The property was built around the concept of flexible living, with communal spaces available for guests to mingle. Guests will also be well-fed by one of the hotel's six eclectic restaurants and bars. We recommend Olivia Restaurant and Lounge for a piece of Barcelona and slice of cheesecake (really).
Robb Tip: Order some groceries and invite a sous chef to cook up a meal in the hotel's fully-equipped shared kitchen.
KēSa House
55 Keong Saik Rd
Singapore 089158
Tel: + 65 6958 1588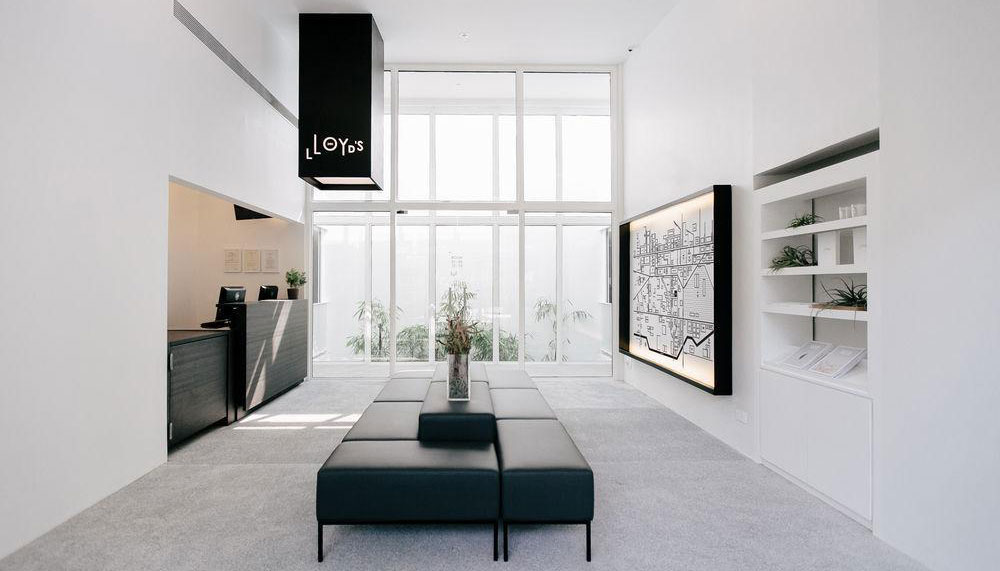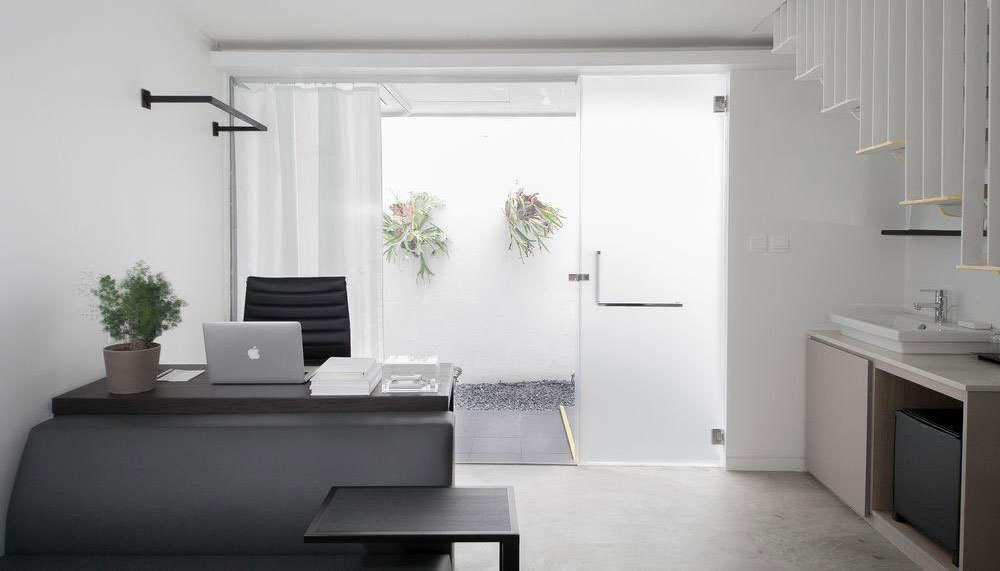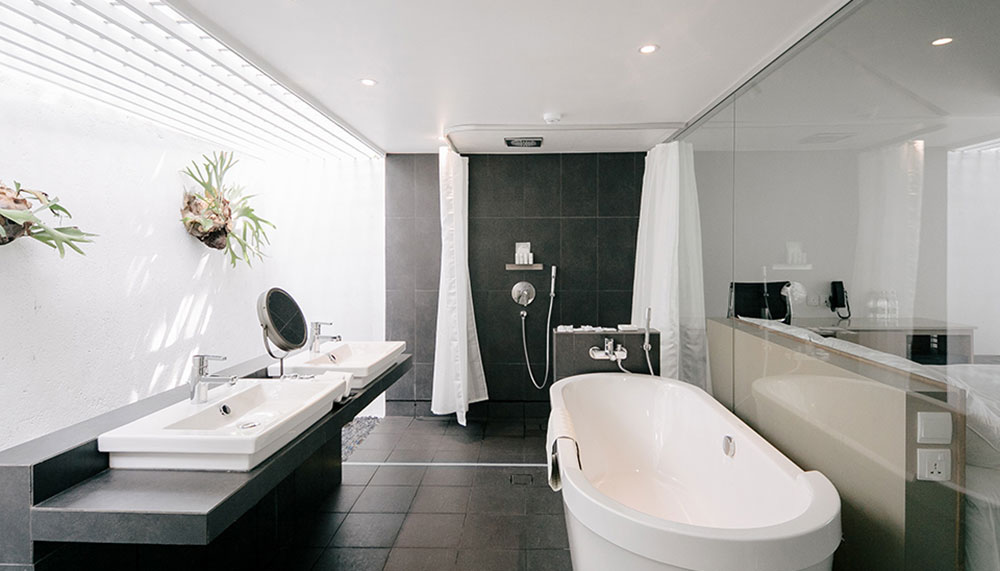 Lloyd's Inn
True to its name, the 34-key, cottage-like boutique is a minimalist's dream. Forget art pieces or fancy furnishing hanging about. The bleached walls and achromatic furniture will move you just the same. Clean architecture, austere decor with a nod to nature, Lloyd's Inn is the perfect place to do a digital detox. Every room comes with an outdoor bath or shower, or both, adding to the oasis vibe. Cleansed and need something to do? While the compound is void of bars or restaurants, shopping haven Orchard Road is just around the corner.
Robb Tip: While the afternoon away with a book in hand on one of the hotel's cosy sunbeds that overlook lush tropical foliage.
Lloyd's Inn
2 Lloyd Road
Singapore 239091
Tel: +65 6737 7309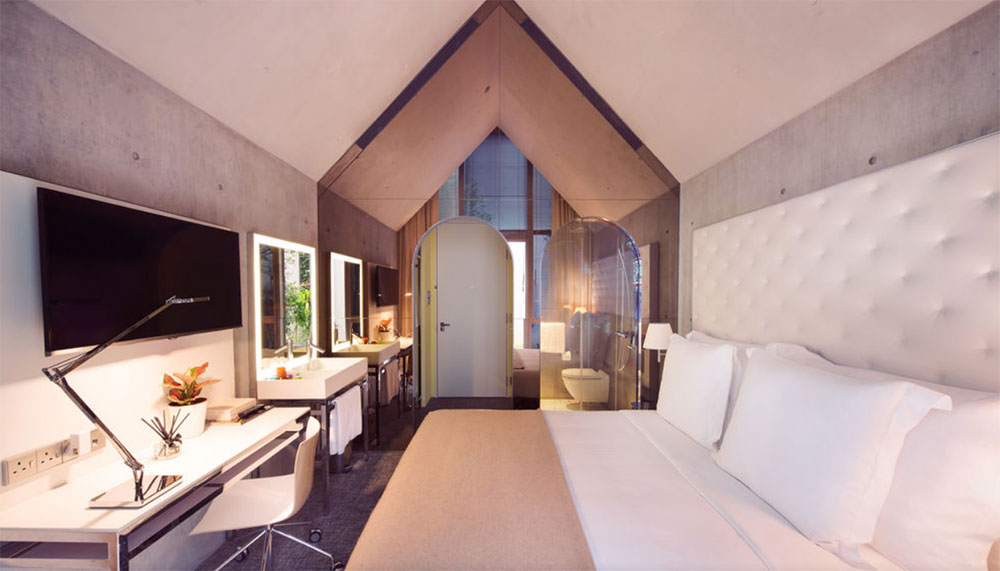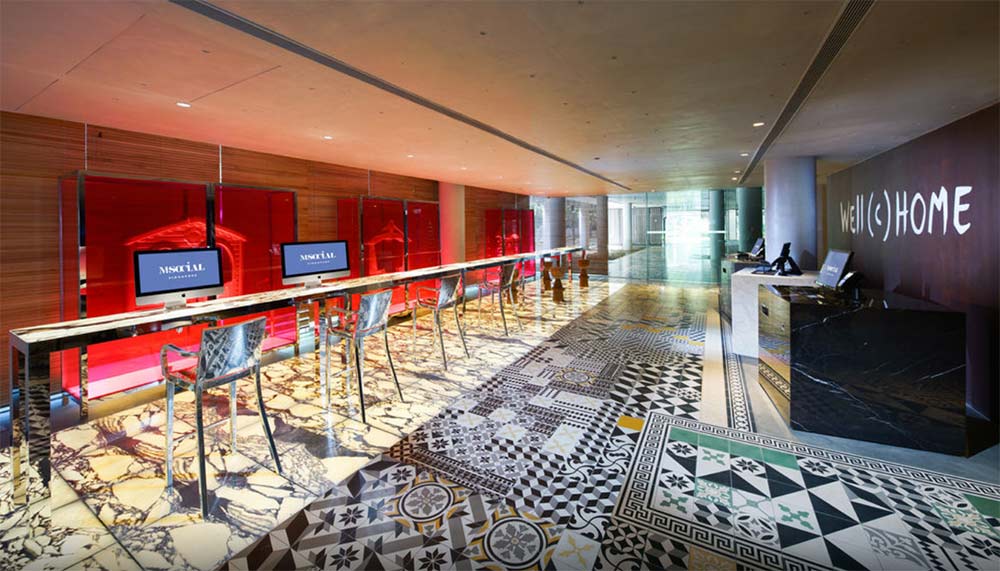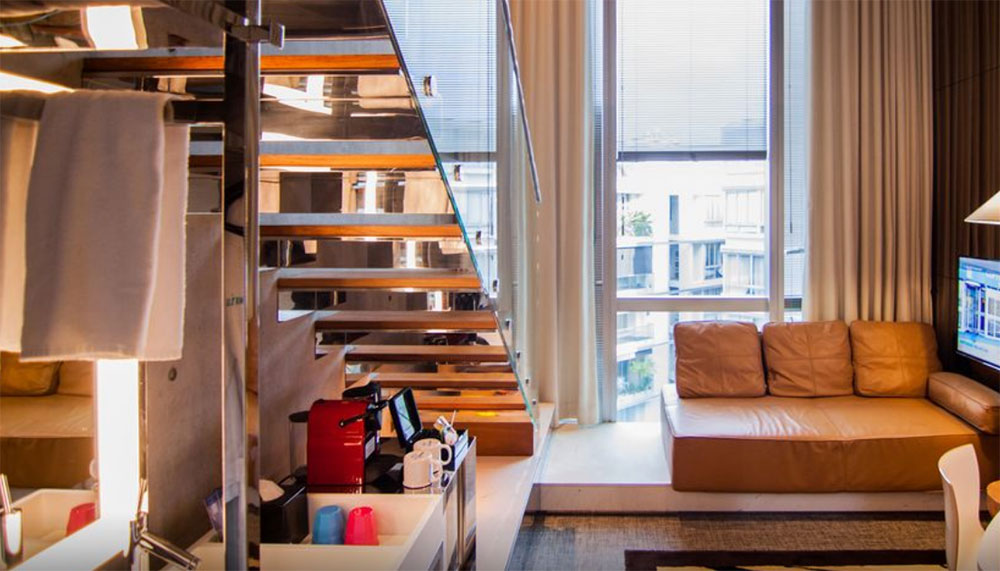 M Social
Meet Aura, your trusty robot butler. After check-in at one of the self-service stations, Aura will usher you to your room, and will be right with you if you need a towel or more bottles of water. In the mornings, he'll be there to guide you to breakfast, where another robot chef awaits to make your eggs — scrambled or sunny side up. Food aside, we really like M Social's avant-garde and lofty rooms, all thanks to Philippe Starck. The rooms also come with a smartphone equipped with unlimited calls and data, along with a city guide.
Robb Tip: Order the hotel's signature cocktail. Bacon-infused whisky is mixed with Drambuie, honey, homemade ginger syrup and apple wood smoke.
M Social
90 Robertson Quay
Singapore 238259
Tel: +65 6206 1888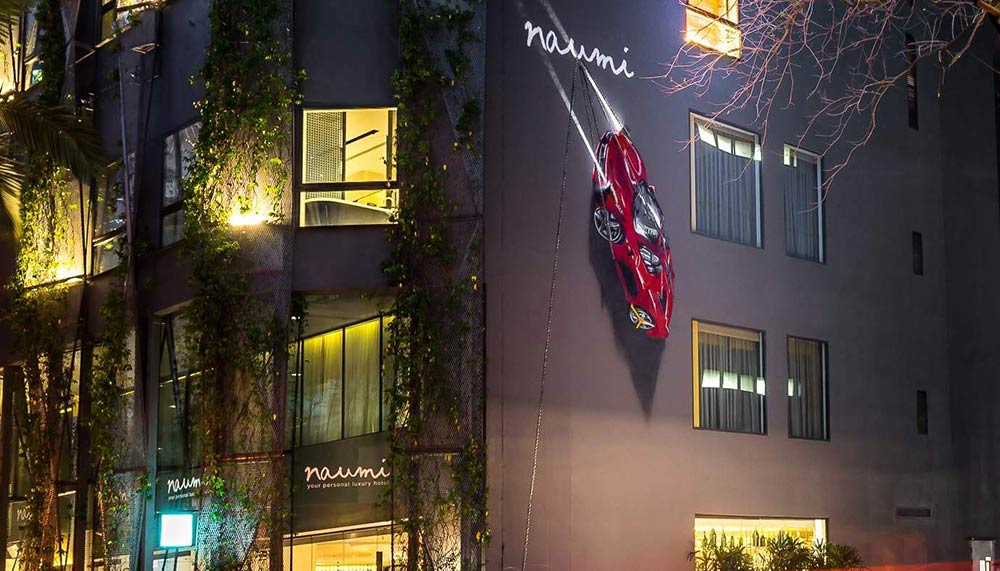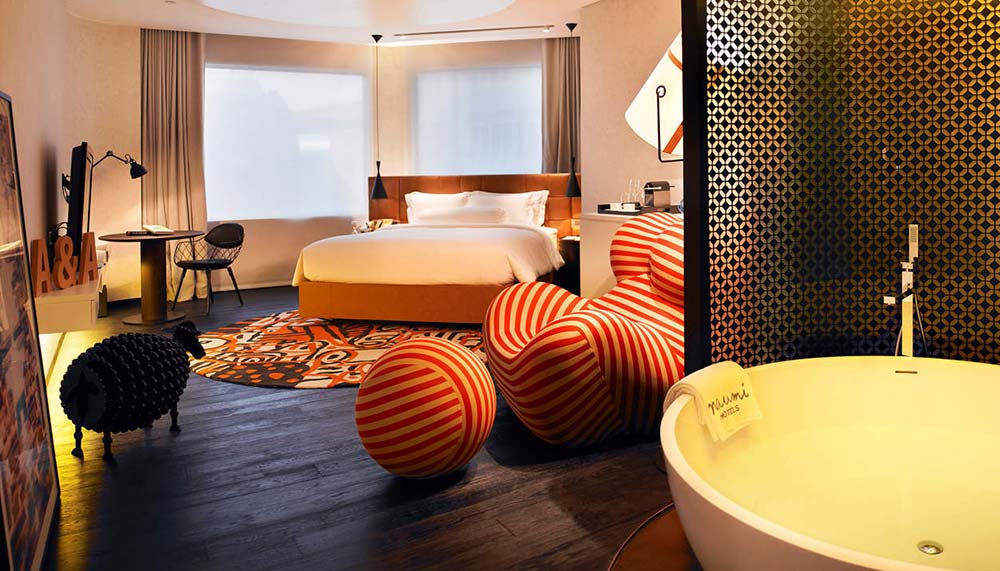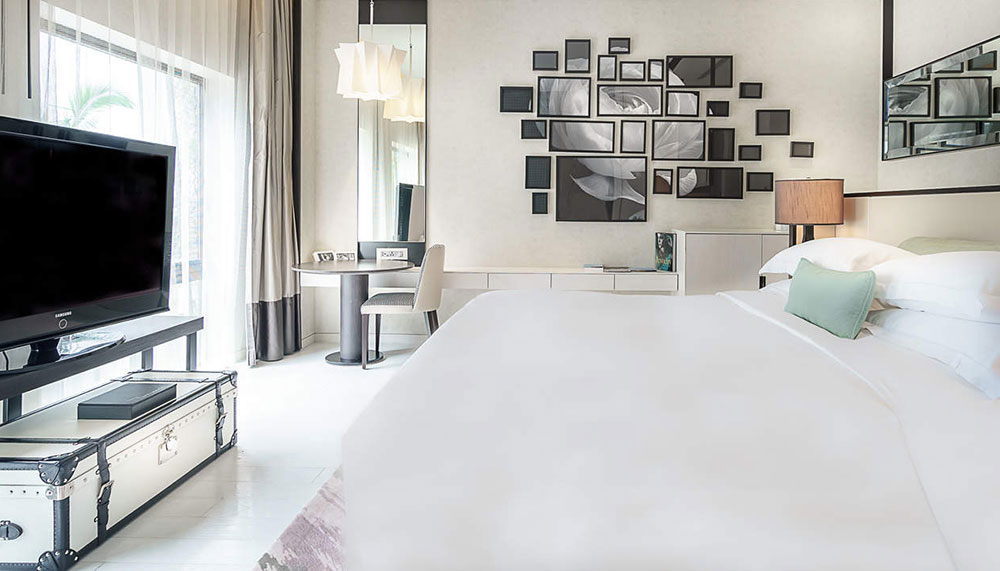 Naumi Hotel Singapore
Outfitted in steel origami decor and an urban plant art installation, Naumi is a swanky eight-storey boutique hotel equipped with a rooftop bar and pool. The corridors feature moving artwork and messages that will welcome you to its world; you'll find an international art collection, featuring commissioned artworks like Jonathan Adler's hippo installations. However, the highlight of the hotel are its two suites: The Eden and Nirwana suite, a colourful and funky Andy Warhol-inspired room, and the Gabrielle & Camellia suite decked in monochrome. The latter is inspired by none other than style icon and avid art collector Coco Chanel herself. If by chance you don't get your sufficient dose of art here, museums and galleries are just a stone's throw away.
Robb Tip: Love art? Plenty of museums and art galleries nearby. But don't leave without taking a dip in the hotel's rooftop infinity pool overlooking the city skyline.
Naumi Hotel Singapore
41 Seah Street
Singapore 188396
Tel: +65 6403 6000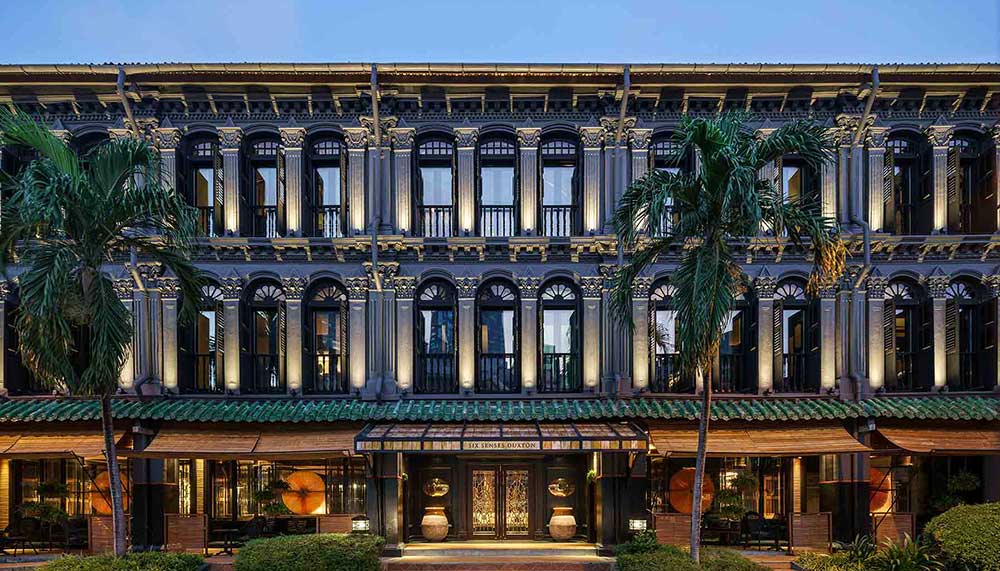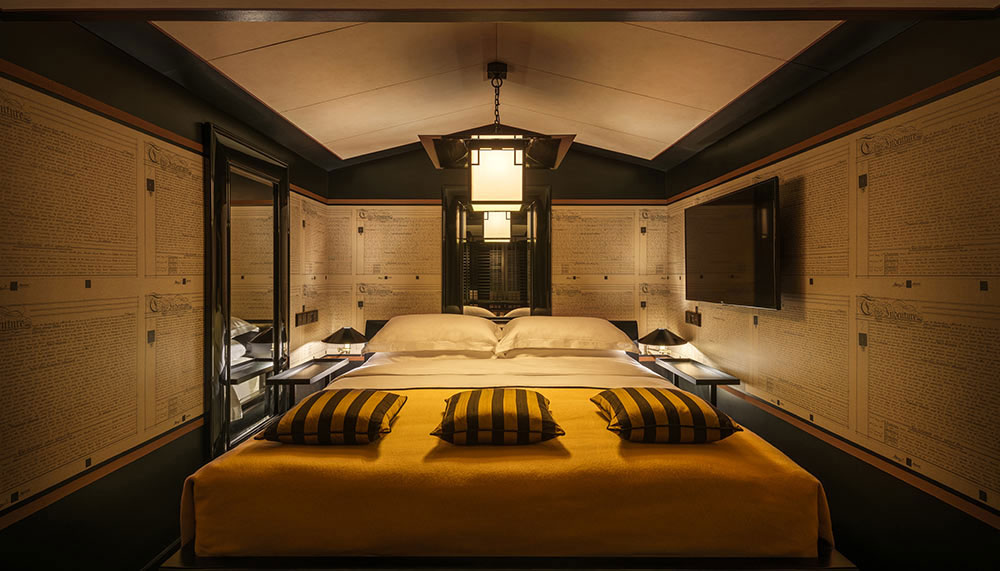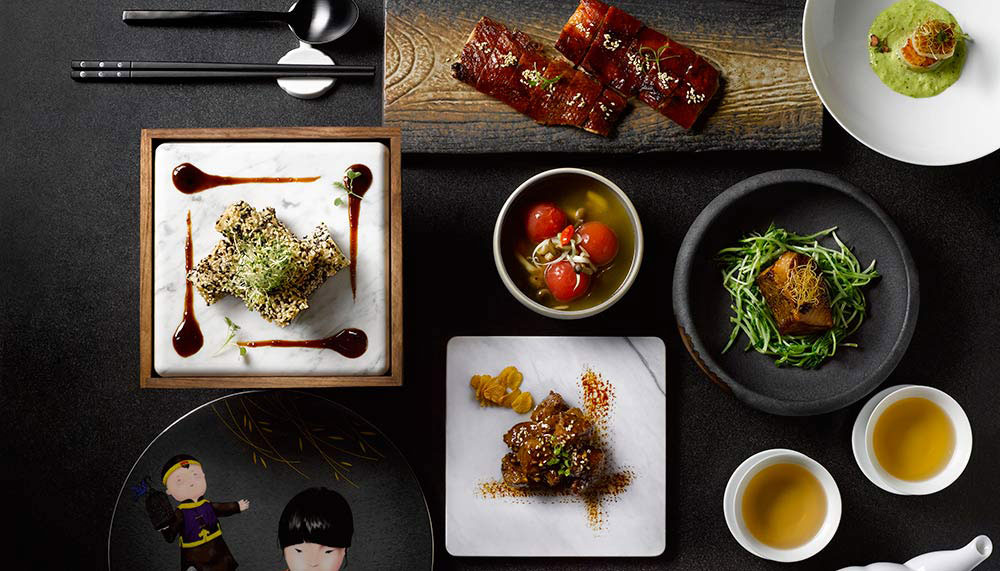 Six Senses Duxton
Welcome to Six Senses Duxton, the group's first urban property. Although a far cry from the brand's beachfront resorts, guests will still find it a healing visit. There's in-house yoga, a traditional Chinese physician on site and contemporary Chinese grub offered at Yellow Pot.
Robb Tip: Morning yoga is complimentary and is done at a park just behind the hotel.
Six Senses Duxton
83 Duxton Road
Singapore 089540
Tel: +65 6914 1428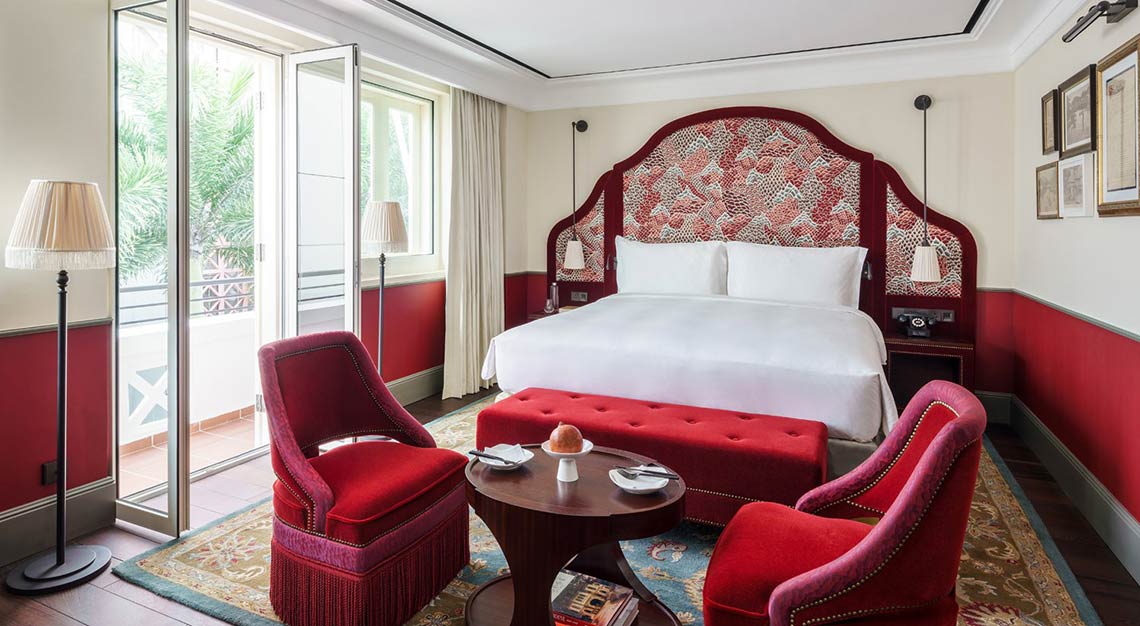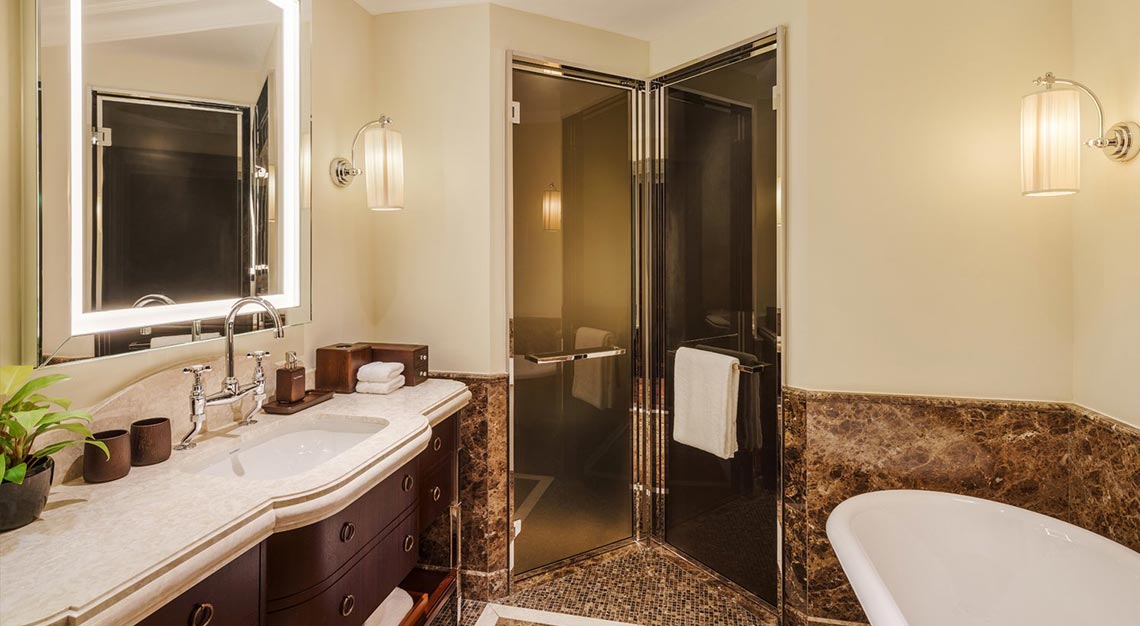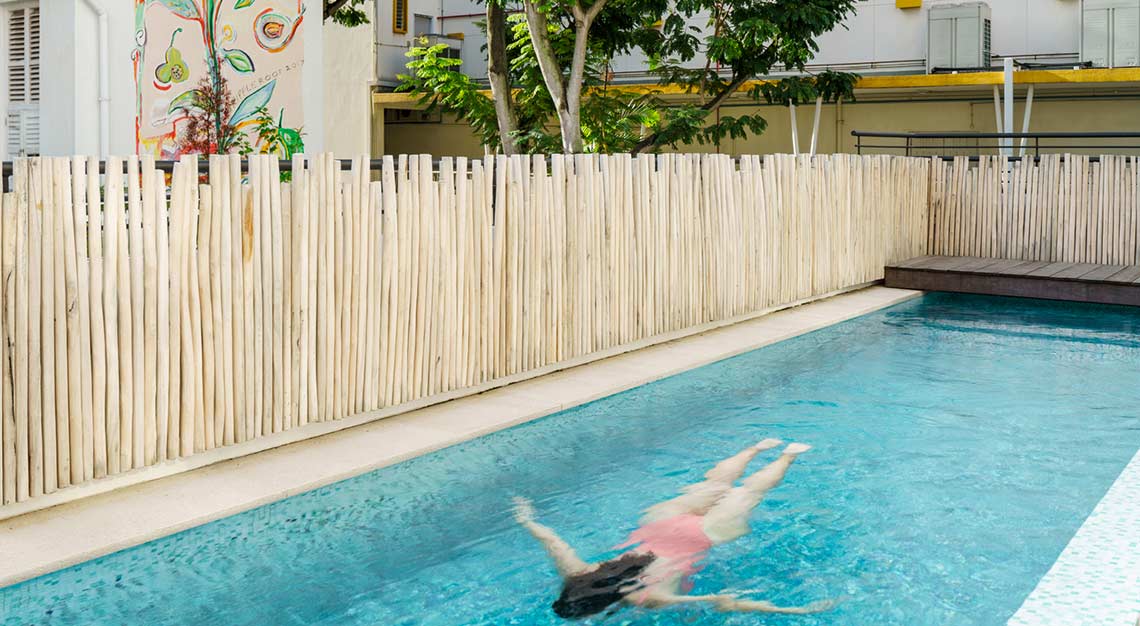 Six Senses Maxwell
Just a mere five-minute walk from Six Senses Duxton, the 138-room hotel occupies a colonial-style 19th century heritage building. The restoration of the building is helmed by Parisian architect and designer Jacques Garcia, whose artistic portfolio spans properties such as Hôtel Costes Paris, The NoMad New York City and L'oscar London.
Robb Tip: Tuck into organic grub at the hotel's edible rooftop garden and bar, Max's Rooftop.
Six Senses Maxwell
2 Cook Street
Singapore 078857
Tel: +65 6914 1400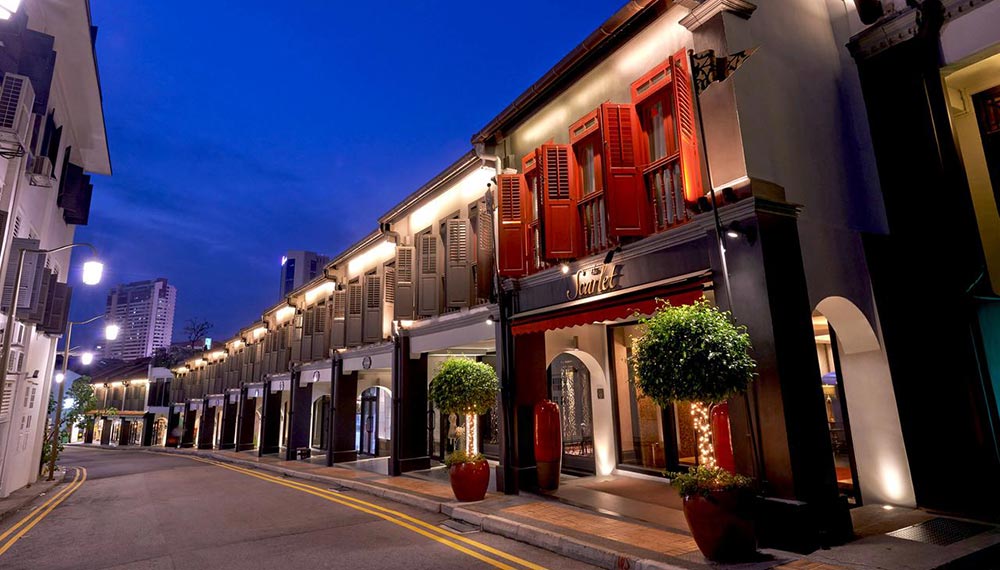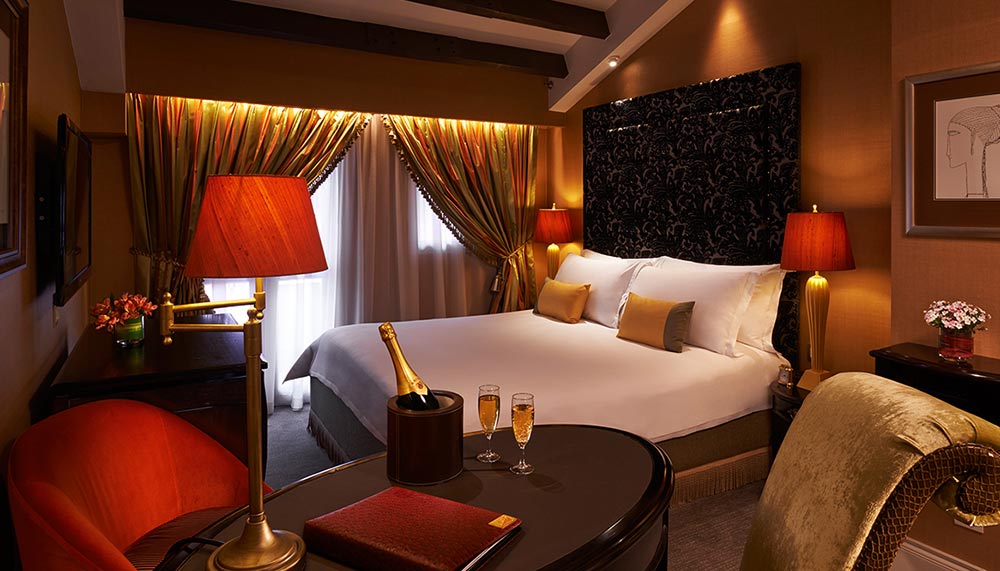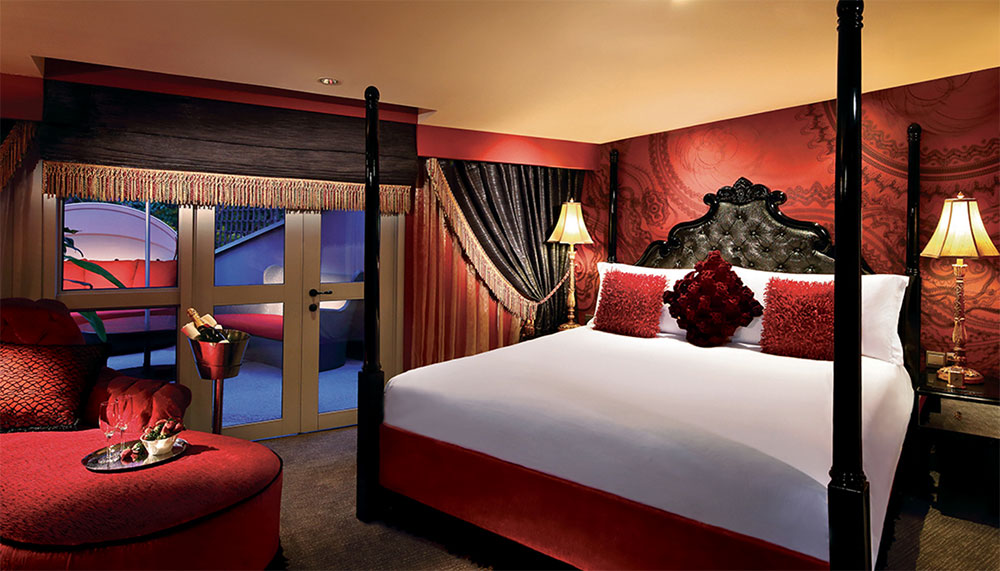 The Scarlet Singapore
A veteran in the luxury boutique scene, the hotel remains chic and playful with its jewellery-inspired palettes. All the rooms are sensual and cosy, but if it's an extra special weekend, we recommend the Passion Suite; it comes with a private outdoor jacuzzi terrace. The hotel is also kitted out with a gym, open-air jacuzzi and an authentic northern Italian restaurant, Casa Tartufo. You'd love its signature thin egg noodles topped with shaved black truffle.
Robb Tip: There are plenty of good restaurants and bars around. We recommend checking out Native on Amoy Street for some of the most creative (and locally inspired) cocktails in the city.
The Scarlet Singapore
33 Erskine Road
Chinatown
Singapore 069333
Tel: +65 6511 3333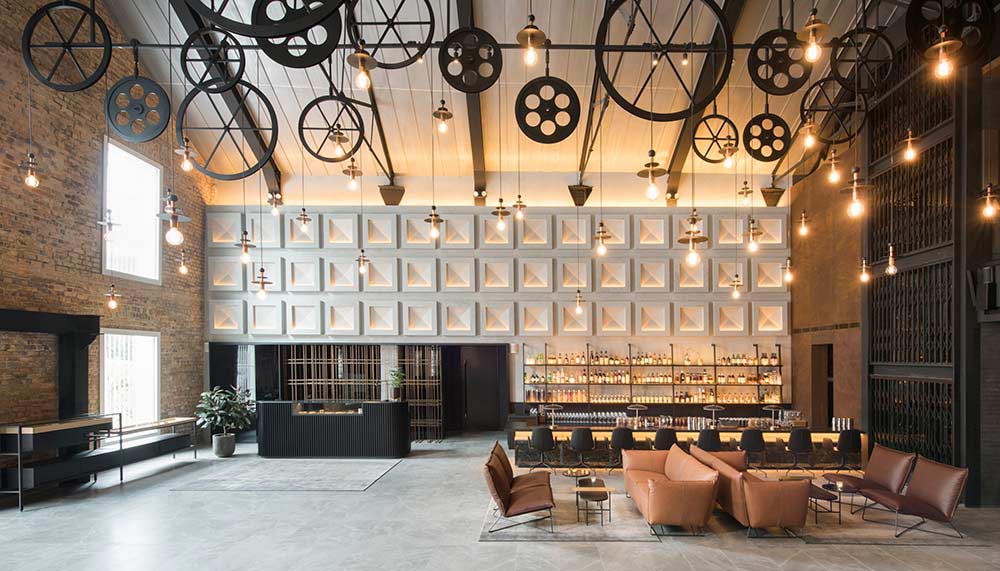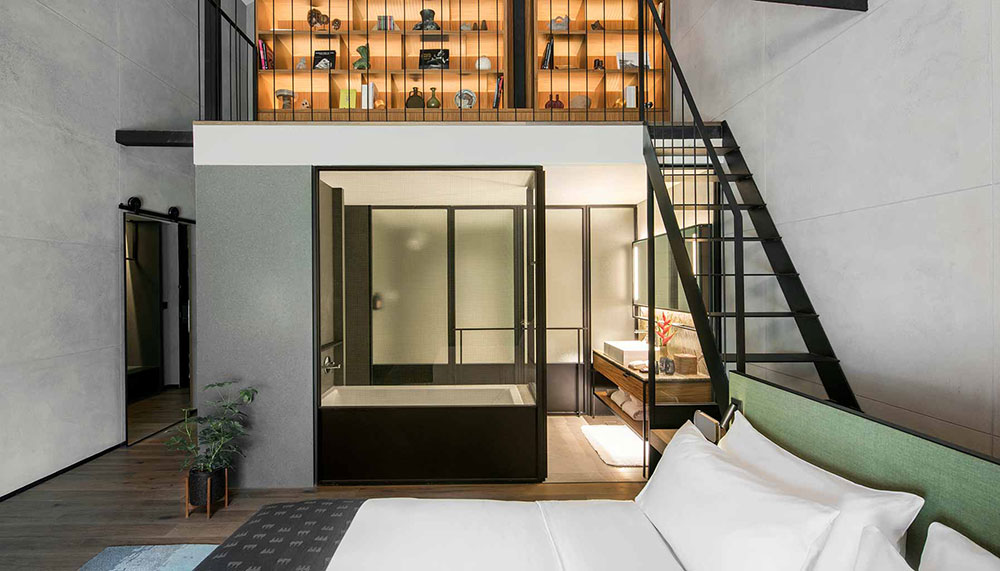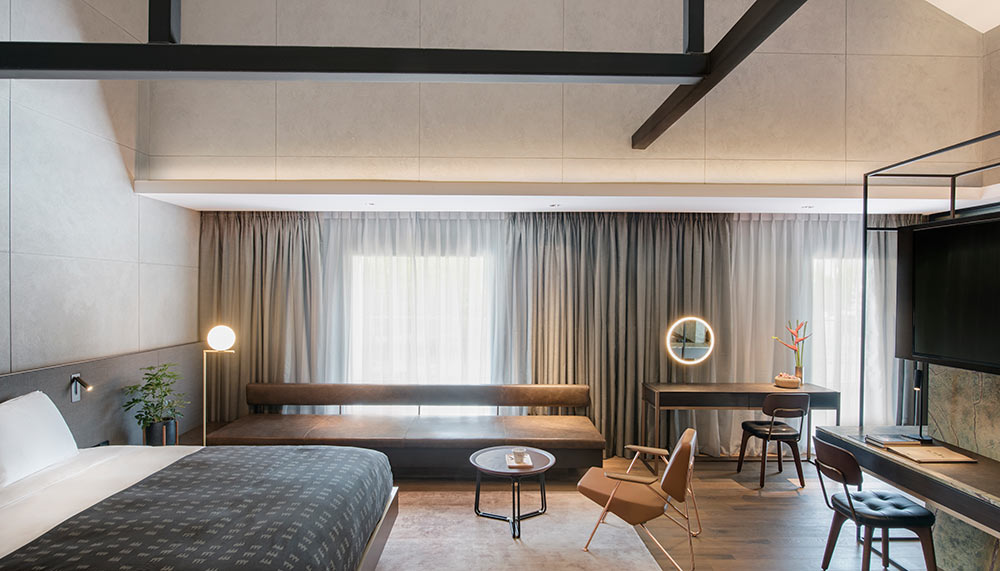 The Warehouse Hotel
Located by the Singapore River on Robertson Quay, what used to be a warehouse for spices and distillery is now a space of architectural novelty and hip interior design. The 37 rooms and suites each sport its own character, but we highly recommend the River View Suite on the second floor. Even more private than the other rooms, it is the largest in the hotel, and is fitted with all you need: a super king-sized bed, bathtub and spacious living area.
Robb Tip: Po, the in-house restaurant, serves Ice Cream Popiah, a unique Taiwanese dessert that involves peanut brittle, coriander and pineapple, taro and peanut gelato. Sounds peculiar but hey, it's good.
The Warehouse Hotel
320 Havelock Road
Robertson Quay
Singapore 169628
Tel: +65 6828 0000