Following the US$2.1 billion deal, Donatella Versace will stay on as creative director of the brand
Proceeding Versace's debut of its Spring 2019 Collection, rumours regarding Michael Kors nearing a potential acquisition of the Italian luxury house started swirling.
On 25 September, an announcement by Michael Kors Holdings Ltd made the news official — an agreement has been reached for total of approximately US$2.12 billion (S$2.93 billion) to procure all of Gianni Versace S.p.A's outstanding shares. Alongside this news, it also announced that its name change to Capri Holdings Ltd.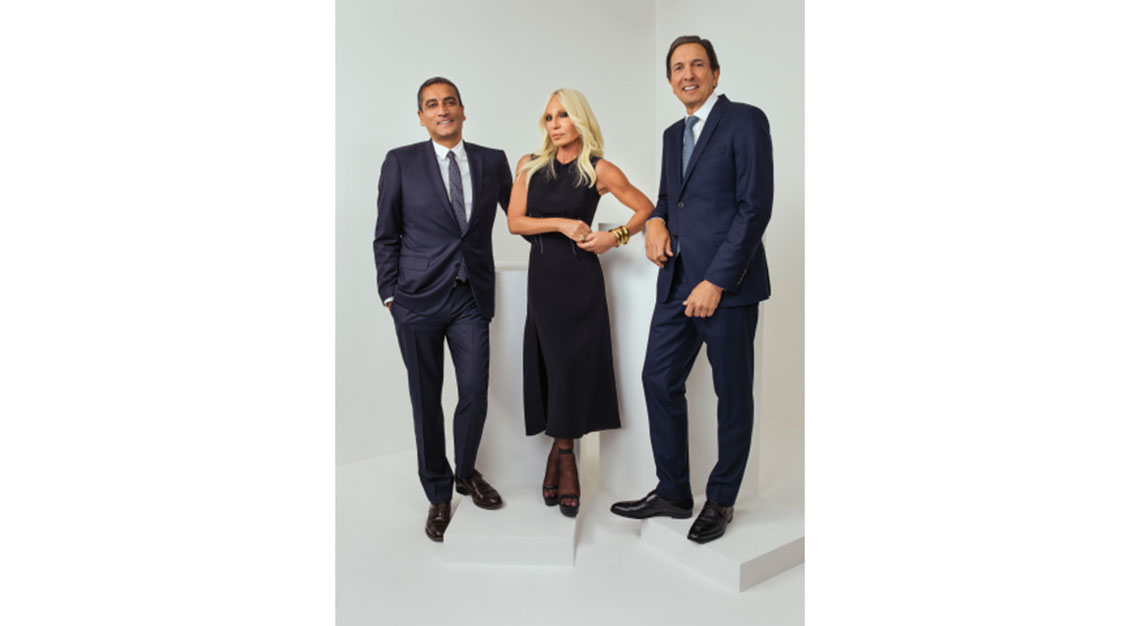 A year ago, Michael Kors also bagged Jimmy Choo in a $1.2 billion (SS$1.66 billion) contract as part of its move to become a multinational fashion conglomerate, in an effort to rival and secure its ranks among the industry's biggest players like LVHM and Kering.
Of Different Worlds
The recent move was not without its fair share of controversy, galvanising an influx of backlash from fashion critics and devoted fans alike. Many took to social media leaving comments on Donatella Versace's Instagram paging, pleading with the creative designer and sister of the founder to not sell the brand. Some even threatened to boycott the brand if the procurement occured.
Unsurprisingly so, when it comes to brands' identities and the spaces they occupy in the fashion landscape, Michael Kors and Versace share little to no similarities — the former is associated with affordable luxury and American conventionality and the latter, its DNA rooted in Italian exclusivity and luxury fashion.
Lauded by many to be the epitome of Italian glamour and fashion and under the belt of founder Gianni Versace, the brand is renown for bold, ornate baroque prints, Andy Warhol-inspired pop art body-con pieces and the gold-toned Oroton dresses, to name a few.
These very same designs made reappearances in the brand's Spring 2018 collection in light of Gianni's 20th death anniversary, dedicated as a tribute to the late designer by Donatella, who inherited the brand after his passing.
What Does The Future Hold For Versace?
In terms of its strategic business plan for the long-term development of the brand, Capri Holdings  has pledged to grow Versace to $2 billion (S$2.76 billion) in revenue globally and expand its global retail footprint by approximately 200 stores, while accelerating the online sales and enhancing the brand's marketing.
Versace's management team will remain under the leadership of CEO Jonathan Akeroyd. In response to the opposition against the sale, Donatella reassured her fans in an Instagram post, confirming that she will still play a key role in the future development of Versace.
Donatella will continue to oversee creative direction and possess full artistic control at the Milan-based fashion company, while the Versace family (older brother Santo and daughter Allegra) will become shareholders in Capri Holdings Limited.