Diners are paying top dollar for bespoke experiences that involve less decision making and a higher surprise factor
In 2016, prestigious Japanese restaurant, Nobu, announced its "Ultimate Omakase" at Caesars Palace in Las Vegas, selling seats for a whooping USD$1,000 (S$1,300) per head. Helmed by celebrity chef, Nobuyuki Matsuhisa, the two-hour affair was open to just eight lucky individuals who got to share a counter with the culinary master as he dished out surprise plate after plate of top-grade sushi and sashimi. While the proceeds were donated to charity, it must beg the question — what makes someone fork out the big bucks for a meal that ultimately has no guarantees?
Loosely translated as "to entrust", a traditional Omakase meal is distinguished by its use of the freshest seasonal produce and its ability to adapt from day-to-day. There is no prior knowledge of the menu offered and the progression is entirely designed by the chefs, and usually served by them as well. Given its long-standing existence, it seems like this loss of control and submission to a higher culinary power is something that diners crave. Premium ingredients aside, the element of surprise and high-level of customisation seems to add a notion of excitement to the dining experience.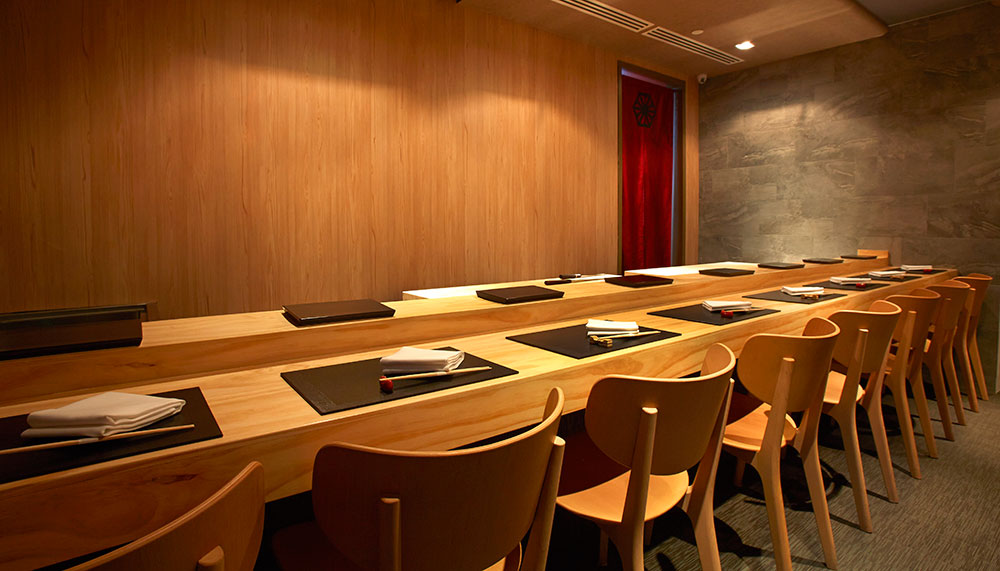 Omakase in Japanese Cuisine
Shoukouwa, one of three Japanese restaurants in Singapore with two Michelin stars, offers a traditional Omakase concept. The 14-seater restaurant only serves two food menus — Miyabi and Hana — and there is little else to perceive if you have never dined there before.
Edina Hong, group director of Emmanuel Stroobant Group, which owns Shoukouwa and Saint Pierre, explains the allure of the dining concept. "What's good about Omakase is that you're tasting the right products at the right time, and these products are curated by the chef. A specific fish may be leaner in summer but fatter in winter and we might only showcase it during the winter season."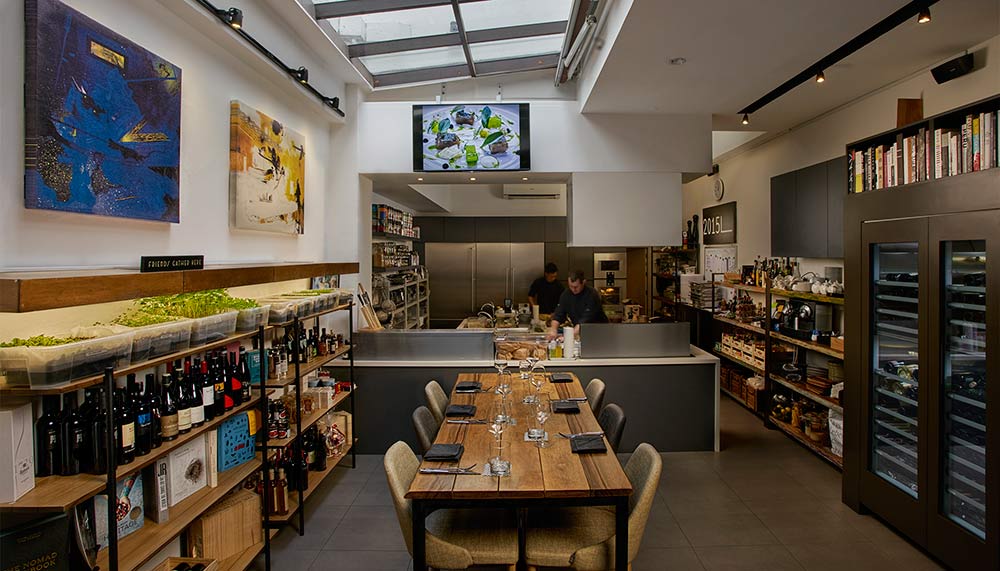 Crossing Cultural Grounds
The Omakase concept has been transported and shared widely with the world, even permeating certain variations of Western cuisines. For Stephan Zoisl, Austrian chef-owner of Chef's Table by Chef Stephan Zoisl, he wanted a concept that would challenge the boundaries of professional cooking. "Chef's Table is meant to be a think-tank, a daily ongoing thought machine about cooking. As there is no menu, we are not limited by any rules or types of cuisine. There are no seasons that we have to follow or history that we have to obey. It's total freedom of cooking," he explains.
Zoisl's 34-seater restaurant is as close to Omakase as any Western restaurant can get. Everything from the thoughtful layout of the dining room to the every-changing menu echoes classic Omakase sensibilities. He even goes as far as to have his culinary team serve the food, insisting that it is the best line of communication between the back and front. "It's key to the experience. And the only ones who know what is on the plate are the chefs. It would be too time consuming to pass it on to our front-of-house team, as not every table gets the same food," he says.
Often, the metaphorical blindfold makes Omakase a gamble and a huge exercise in trust, especially when each meal is priced in the hundreds. However, there is still a small element of personalisation where Zoisl's customers can axe certain unfavourable ingredients. "We customise the menus accordingly to the guests' dietary restrictions, as well to the ingredients that they don't want to eat. Everything is done on the spot in the kitchen," Zoisl says.
And the purpose of such an arduous endeavour? "The biggest goal and philosophy at Chef's Table is this: No signature dishes, no repeated dishes. Every dinner should be a different experience," Zoisl says.
And you can't put a price on that.