The award-winning chef with a larger-than-life personality sizzles in his second act, as Mark Lean discovers
Kolkata-born chef Gaggan Anand has the same mobile number with the SIM card he bought at a 7-Eleven store when he first landed in Bangkok over a decade ago. It would be an understatement to say that much has changed since then. The self-professed rock n' roll-loving chef with former restaurant, Gaggan, topped Asia's 50 Best Restaurants list for a four-year stretch and earned two Michelin stars.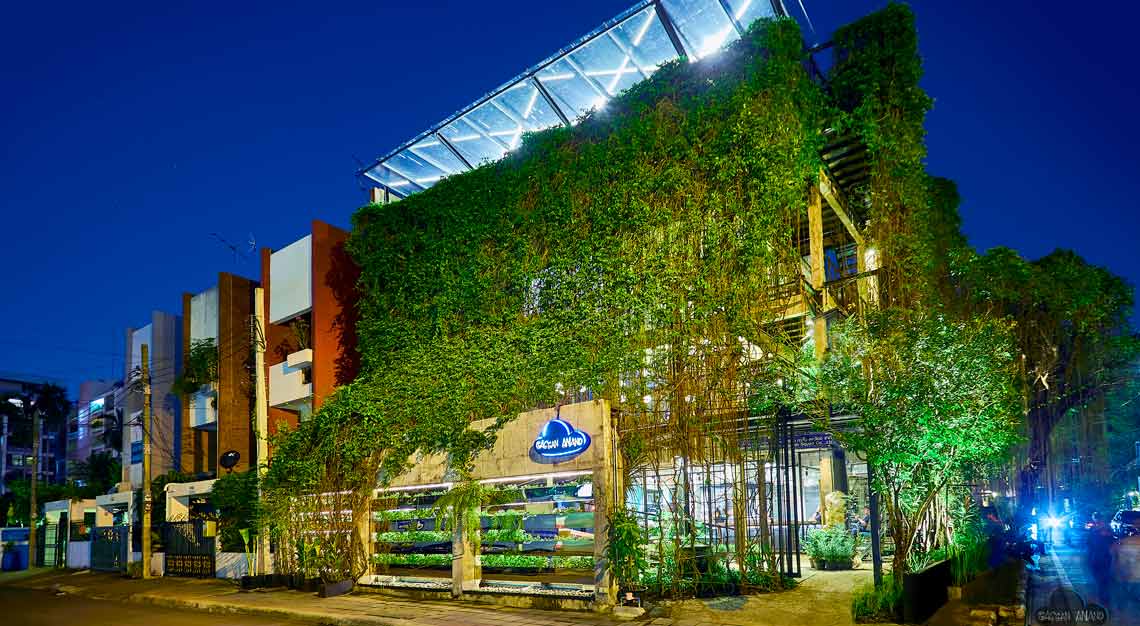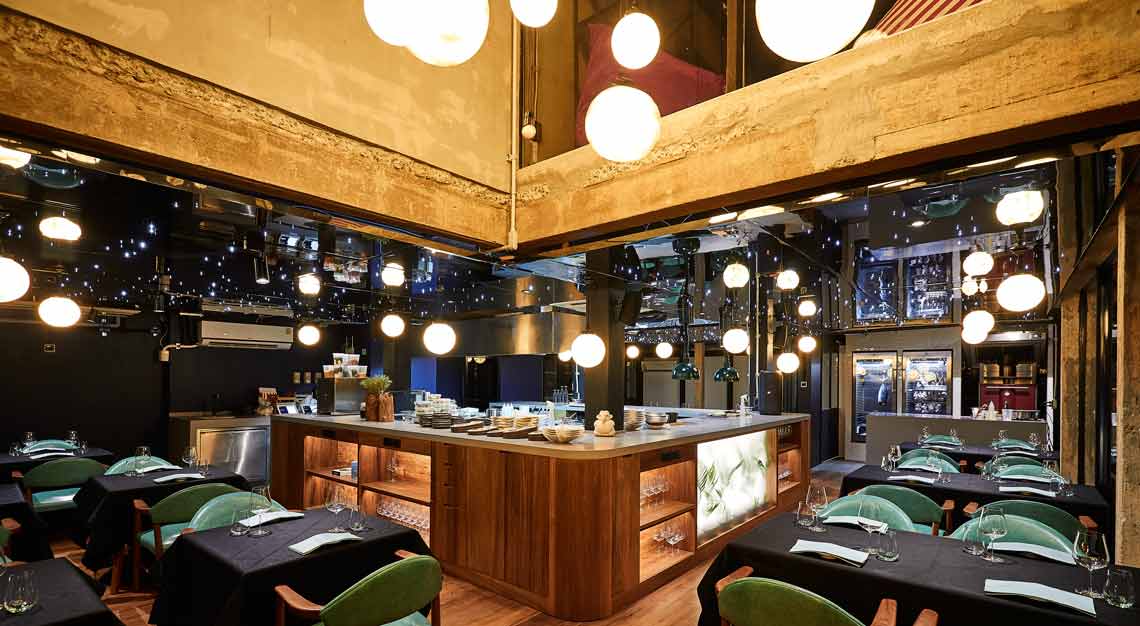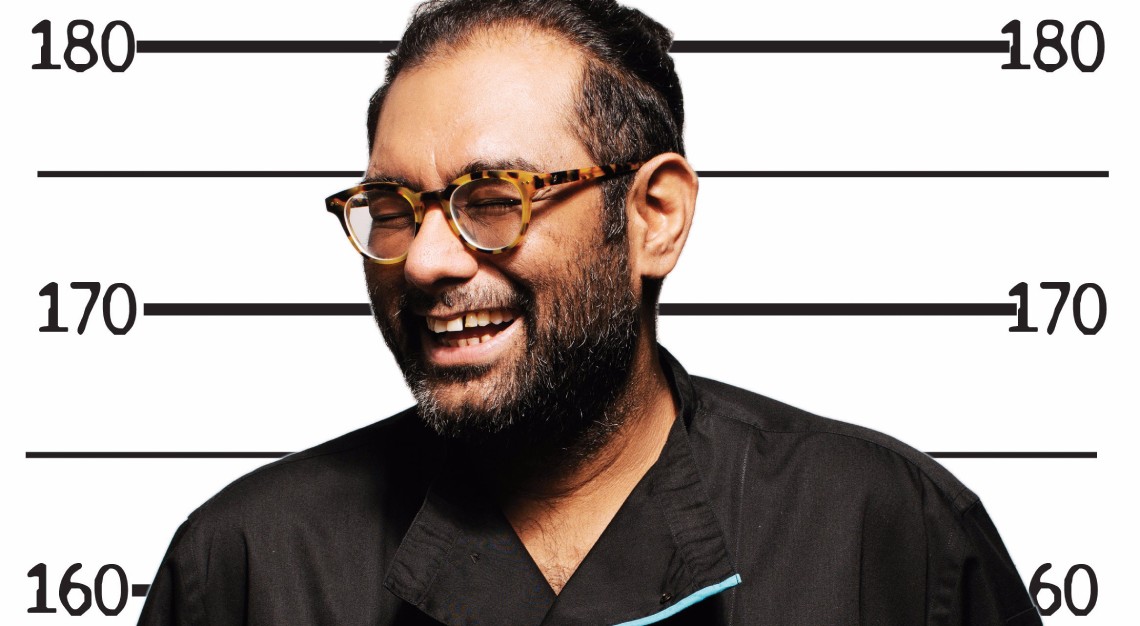 Now at the age of 41, Anand is settling in together with his team of 65 at his latest venture, Gaggan Anand Restaurant, located off a side lane on Sukhumvit Soi 31. It's as if the dramatic events of the past few years: the accolades, the fame, the appearance on Netflix's Chef's Table, and the subsequent closure of Gaggan are mere footnotes for Anand as he introduces the 25-dish menu at his new restaurant. According to Anand, the menu changes monthly, and a dish might not be served twice. He believes that using mostly local produce is essential to maintaining a region's ecosystem. So he will work with what's available in Thailand, according to what's in season.
With a little more grey hair, a wife and a young daughter, Anand is essentially still the same man. Much of his personality is stamped onto the dining experience. This includes a pre-dinner questionnaire that's emailed to diners a couple of days prior – expect to be asked about one's preferred rock band, fashion label, and Kama Sutra position.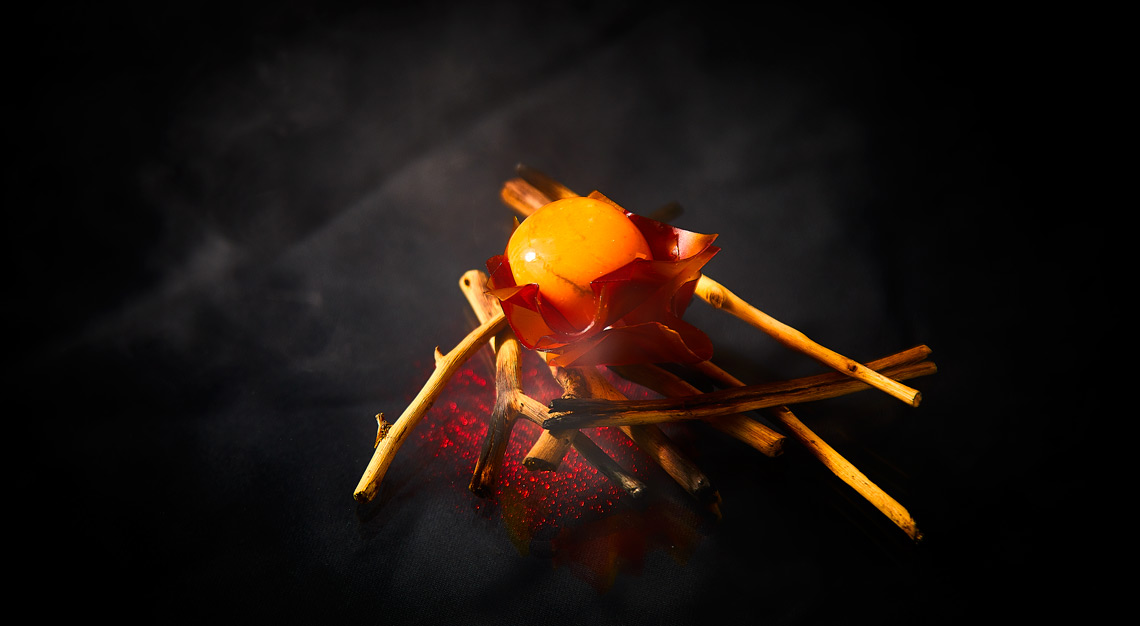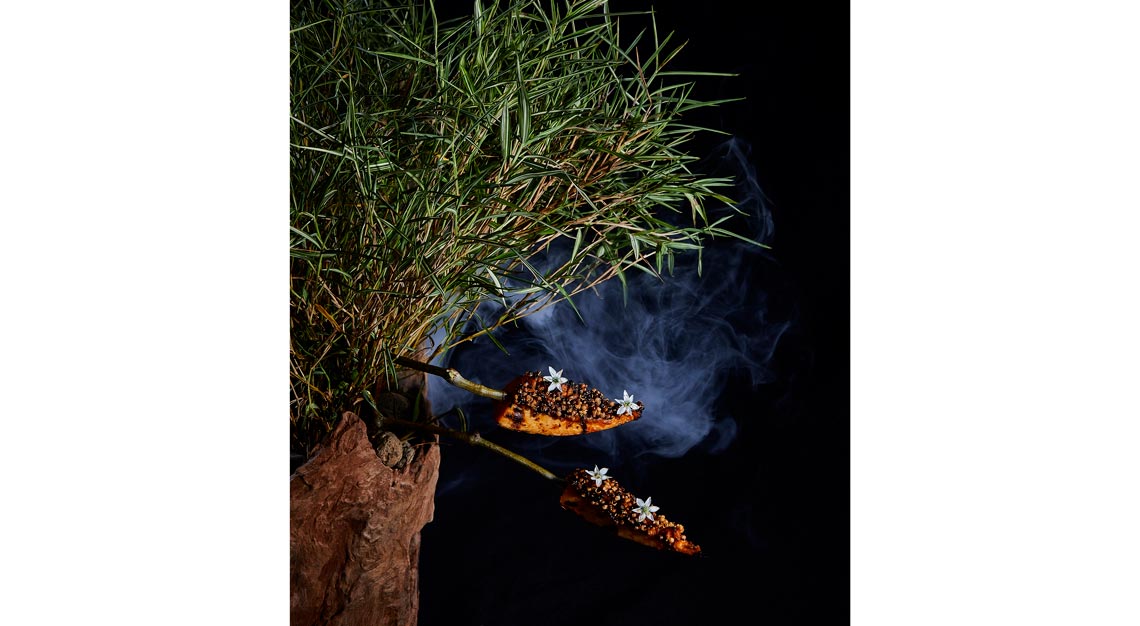 At the THB12,000 (S$538) per head, G Spot, the highly coveted 14-seat chef's table, Anand is both host and chef. The food is served with a selection of natural wines. It cleverly mixes the greatest hits from 2010 to 2012 at his former restaurant (including the Exploding 'Egg' made from yoghurt and hints of cumin) with newer and fresher inspirations from Japan (fish served on a bed of autumn leaves; just eat the former), and Thai street food (bamboo shoots barbecued with crispy rice) presumably inspired by late-night snacking with his team, washed down with shots of whisky.
Anand, now better adept at layering nuances, has gone back to basics. As he once said, "food has to taste like food." Diners can expect both creativity and brilliance from the El Bulli alumni without any of the funky overhang that was present during the middle years of the former restaurant.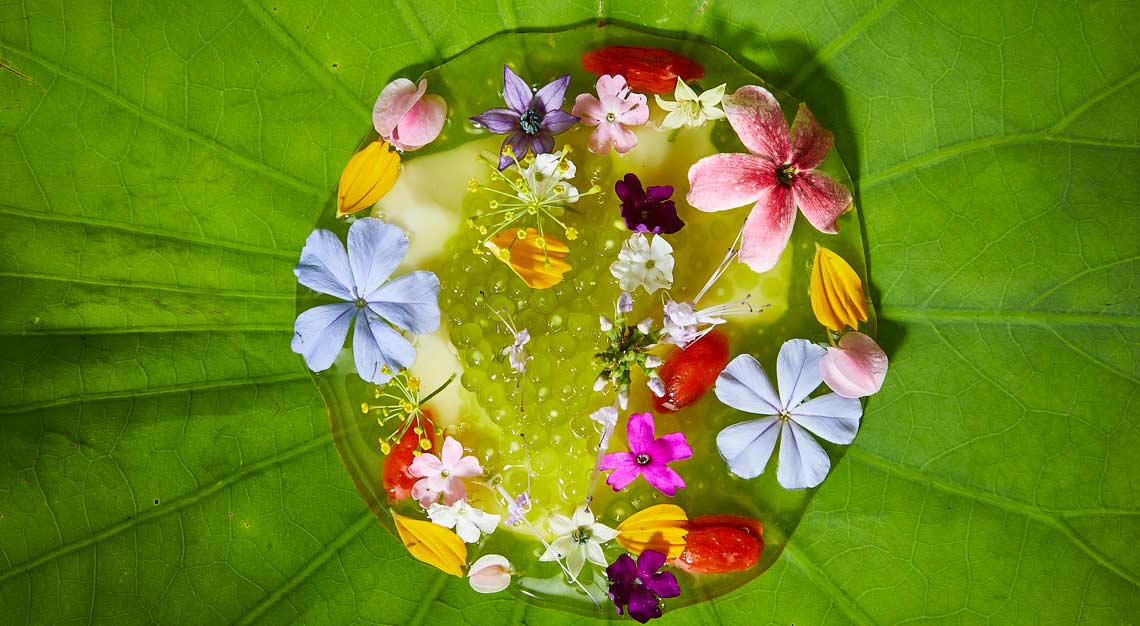 The new menu, presented in his signature emoji format, riffs on Indian staples such as light-as-air samosas and bite-sized dosas, along with Australian lamb that Anand – a Hindu by birth – convincingly transforms into melt-in-the-mouth wagyu (if one closes one's eyes and stretches the imagination a tad). Desserts are a partnership with his El Bulli brother-in-arms, pastry chef Makito Hiratsuka, who works with Thailand's fruits and flowers. Hiratsuka comes up with fresh and light creations, including a custard apple and chilled black bean paste dish.
The same 25-course menu is served upstairs at Arena G (THB8,000 / S$358.52). There is also the option of the eight-seat private table for high spenders (with a minimum spend of THB120,000 / S$5,378). Gaggan Anand Restaurant takes reservations for only 50 diners a night. One imagines that Anand's mobile phone with the 7-Eleven-bought SIM card will keep ringing. And its culinary rebel owner will keep on rocking and rolling.