Parent company LVMH has officially made its foray into the world of fine dining. Here's what you can expect
From fashion to food. From steamer trunks to sated bellies. From runways to restaurants. I can go on, but you get the drift. Louis Vuitton is looking to conquer the fine dining world when it opens its first restaurant on 15 February.
The restaurant will occupy the top floor of Maison Osaka Midosuji, Louis Vuitton's newest four-level flagship in Osaka, Japan, which opened on 1 February. Even before it welcomed its first guests, Maison Osaka Midosuji already made headlines for its structure designed by architect Jun Aoki, who designed the building to mimic the sails of a traditional Japanese cargo ship.
Called Sugalabo V, the open-kitchen fine-dining restaurant will only be open for dinner, and serve Japanese-French fusion fare. While the usual table seating layout is offered, there's no doubt that most will request for a seat at the chef's table.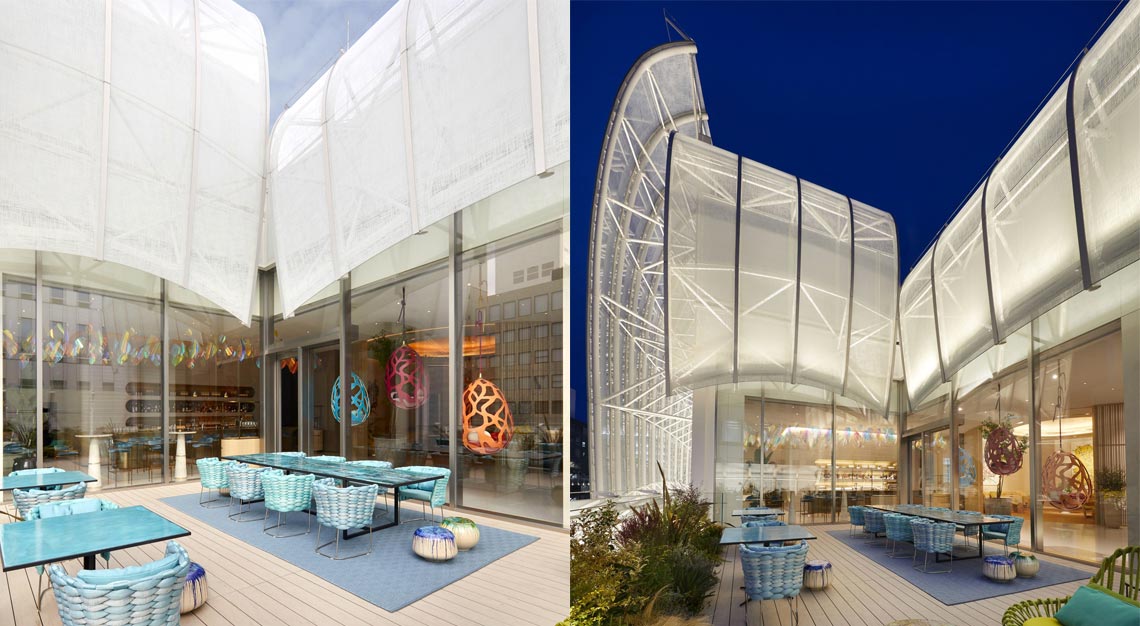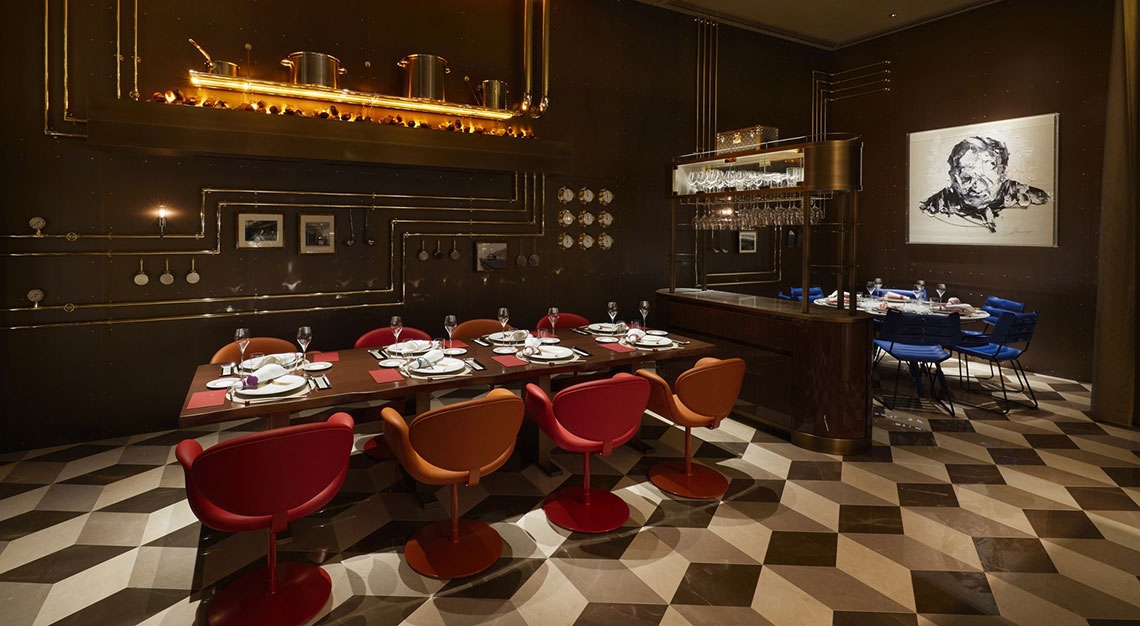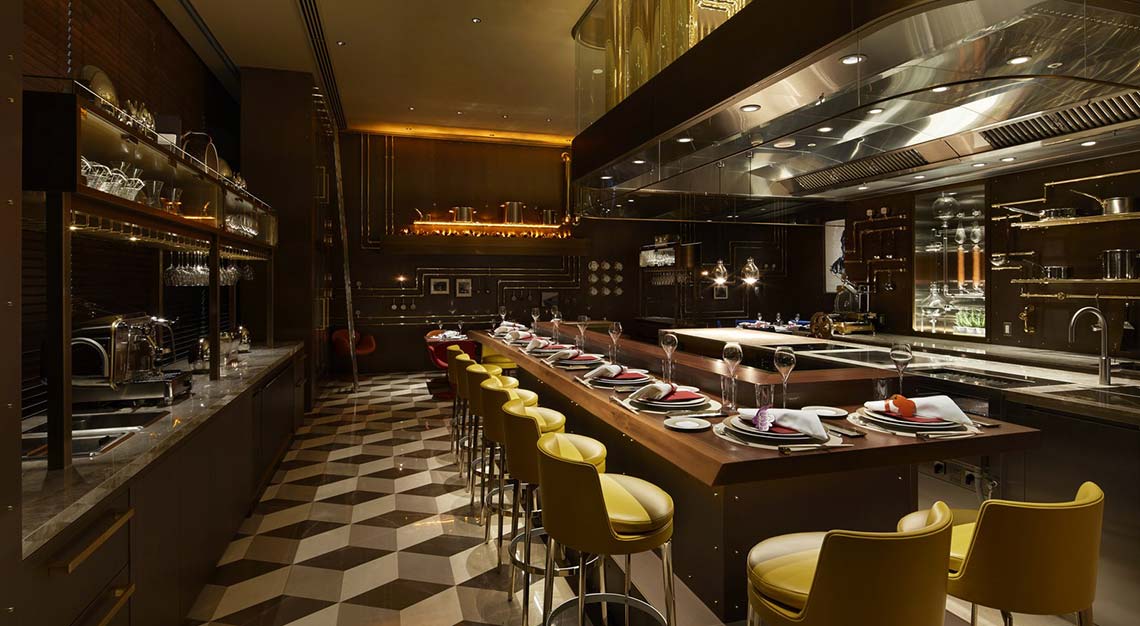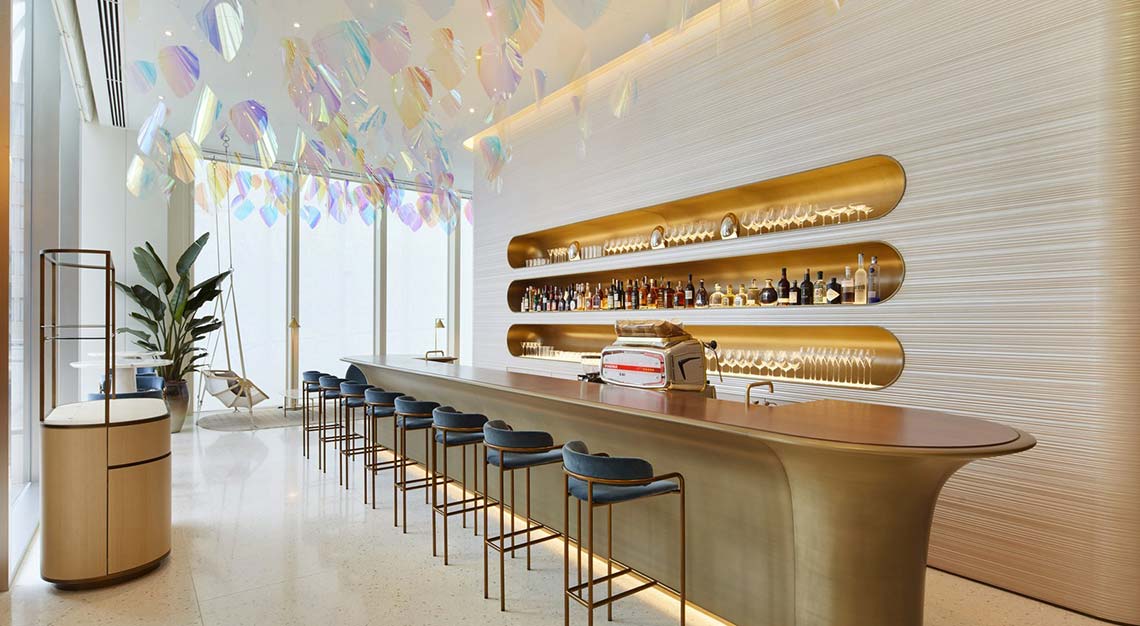 If the restaurant name rings a bell, that's because the kitchen will be helmed by chef Yosuke Suga – the man behind 20-seater Sugalabo in Tokyo, which claimed the 47th spot in Asia's 50 Best Restaurants list in 2019.
Next to Sugalabo V, you'll find a café, simply called Le Café V, which has indoor seating, along with an outdoor terrace and bar. Both establishments are decked in hues of cream, gold and burnt mint.
Missing the monogram? While you won't find it imprinted on floors, the wallpaper, or your salmon – thankfully – you'll enjoy it in the form of tableware. Japanese designer Tokujin Yoshioka, who formerly collaborated with the brand on its Objets Nomades collection of travel-inspired furniture, has designed a charger plate specially for the restaurant. We're not sure if the plates will be available for sale downstairs, but with enough requests, the French fashion house may just agree to releasing a limited edition.