Go with the flow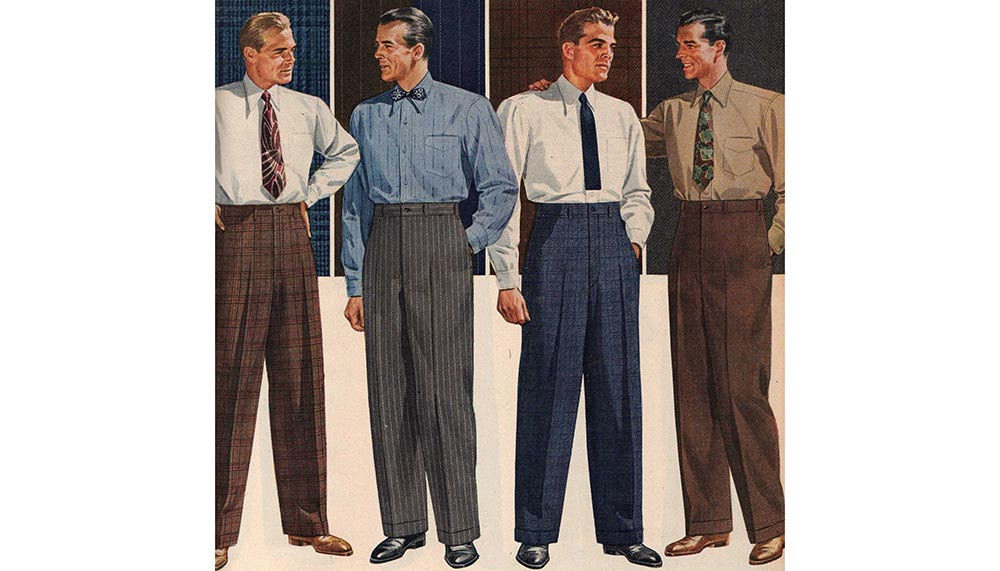 There was a time when fashionable trousers came in one silhouette only: skinny. As with all trends – and skinny pants have had a long reign since Raf Simons introduced the skinny suit in the 90s and Thom Browne took over the world with it – they must come and go. In its place now are wide legged trousers, the billowy heirs incumbent.
The past few years have seen roomier trousers storm the catwalk as a deliberate statement. Traditional heritage houses have adapted the silhouette to fit both the casual and formal demands of their customers. Today, Ermenegildo Zegna's approach by Alessandro Sartori continues a legacy that creatively reconstructs menswear icons for a contemporary wardrobe. His Fall/Winter 2017 collection opened on an intentionally casual note: a white jacket and turtleneck worn with luxurious cashmere sweatpants. Further in the collection were relaxed and wide-set trousers in a variety of quilted finishes and vibrant colours.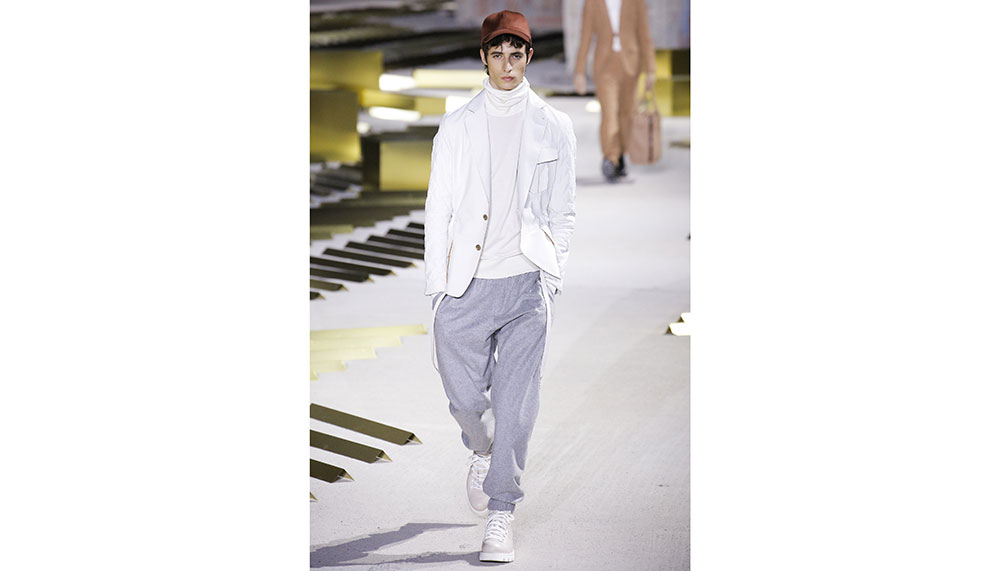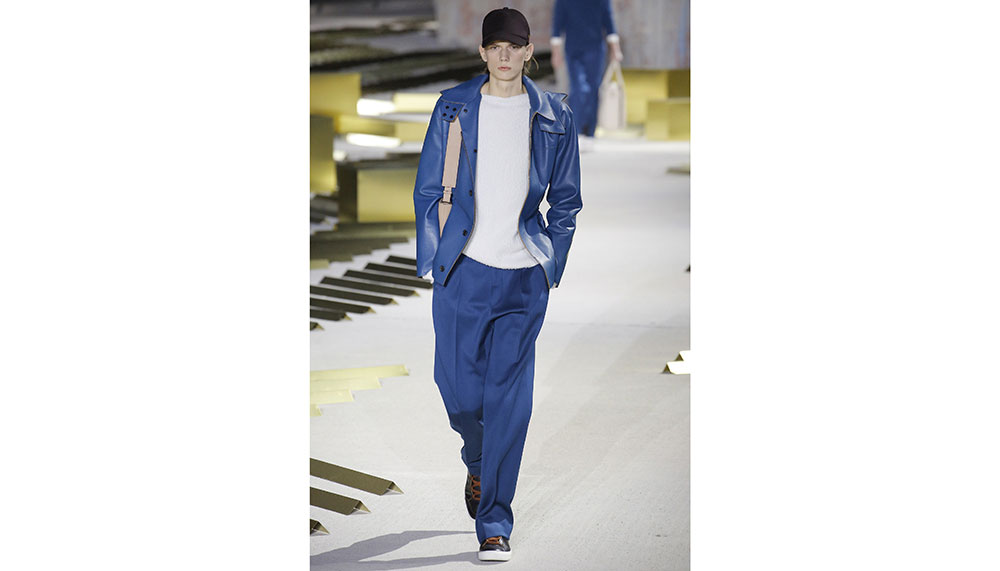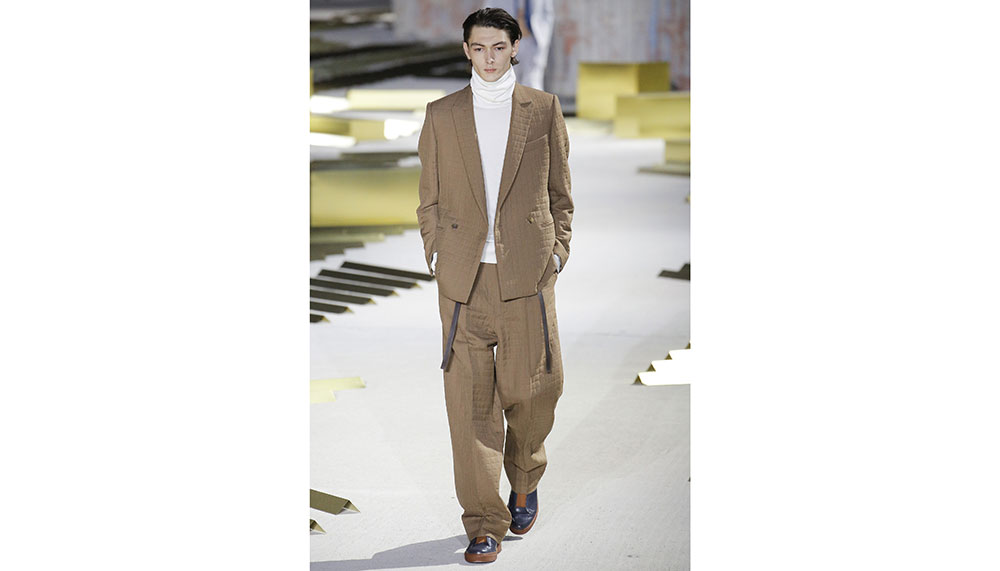 Giorgio Armani has, similarly, been a lifelong proponent of soft tailoring, extending his gentler silhouettes to include wide legged trousers. His assured aesthetic made an appearance in his Fall/Winter 2017 runway as suits that perfectly balanced a classic silhouette and fit while allowing a relaxed freedom.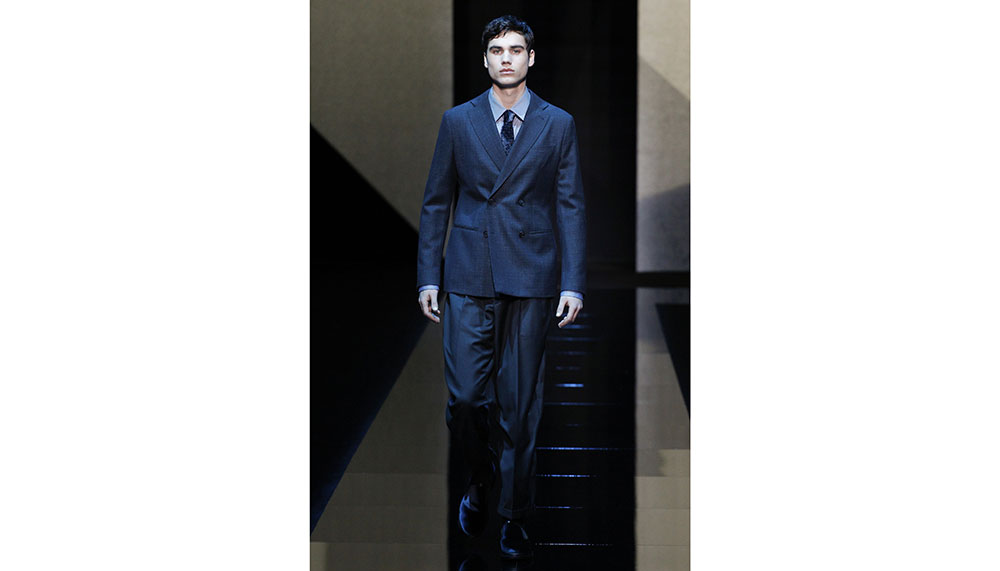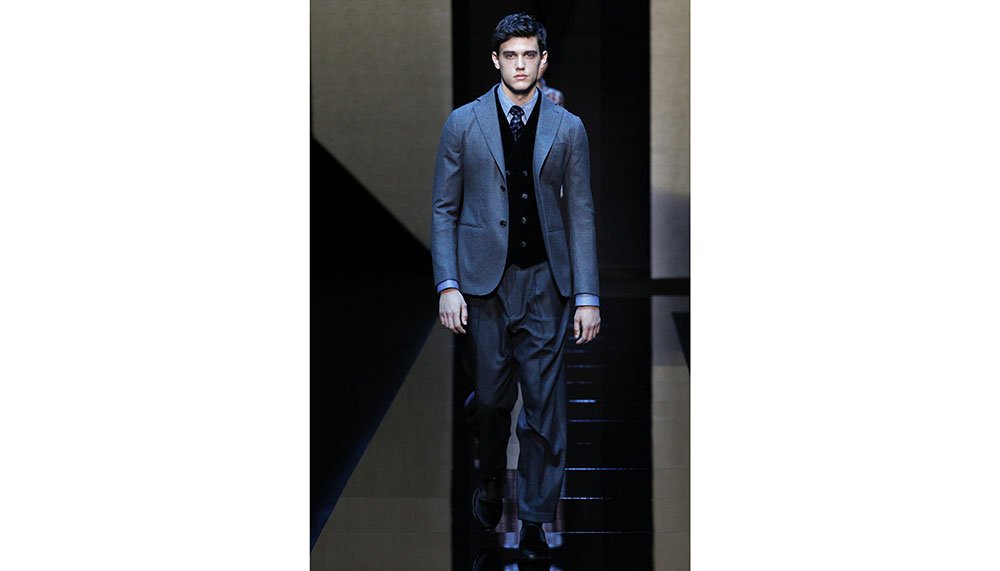 Even menswear mainstays like Hugo Boss have taken the wide-legged trouser trend head-on. Under recently minted chief brand officer Ingo Wilts, the German house's legacy has loosened its popular suits up to better encompass modernity. Its traditional tailoring still manages to cut a striking silhouette while incorporating oversized pants that wear further from the body.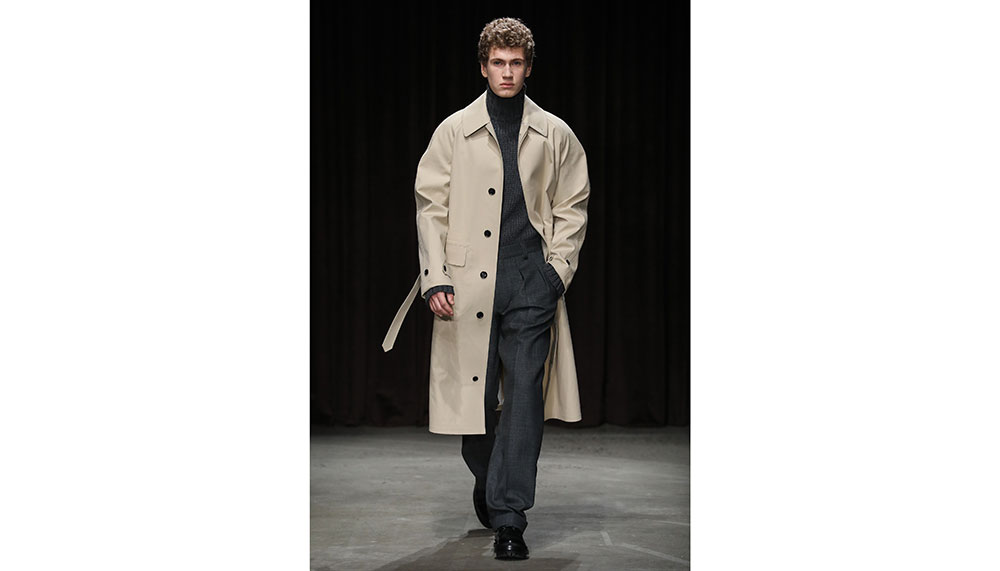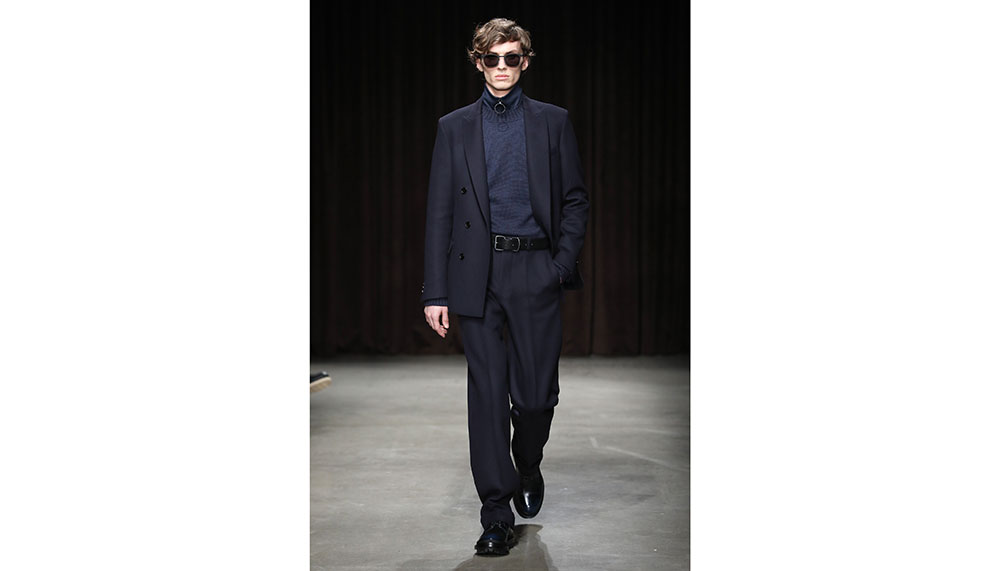 If you're still dubious about the fashionable credentials of a pair of wide legged trousers, consider that many of the most influential and trendsetting designers in menswear are embracing the style.
Kim Jones of Louis Vuitton, for instance, showed one of the most convincing cases for this new silhouette in his Fall/Winter show. Look beyond the Supreme-branded collaboration products, and you'll find a collection inspired by the downtown sensibilities of New York artists from the 80s and 90s. The fluid tailoring reflects the current state of menswear: a demand for suits, jackets and trousers that represent creativity and freedom in addition to business and formality.
At Dior Homme, Kris Van Assche's oeuvre of high fashion-meets-urban street style culminated in a collection that aimed to bring the suit to a younger man. To that end, he harked back to 90s subcultures, and eased up his tailoring to include blouse-like shapes and pants.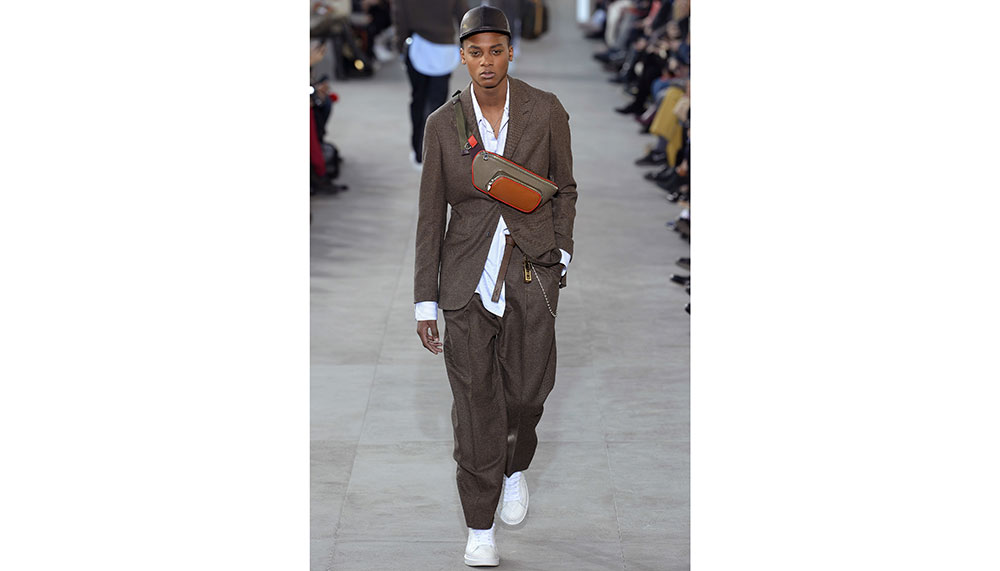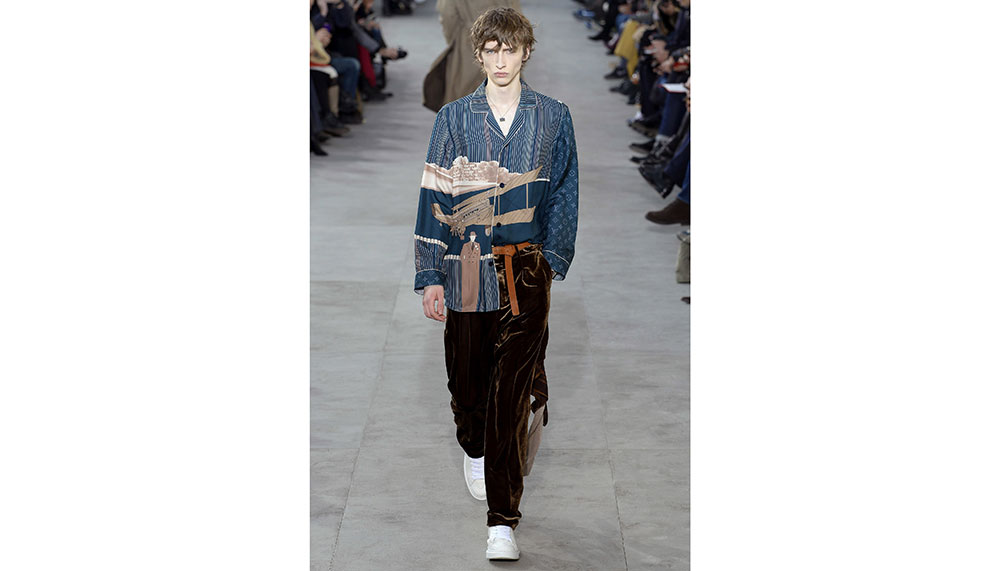 But after a decade of skinny indoctrination, how does one wear these antithetical trousers? Be guided, simply, by proportion. If you are wearing wide legged trousers, keep your upper half fairly fitted. That means shirts with a closer cut and more body-hugging fit. As for jackets, look for slim silhouettes or belts that can carve a more defined shape. If you want to take the fluid silhouette to its maximum, then commit to the look and pair billowy trousers with equally oversized shirts and jackets. We like Dries Van Noten's effortless method of layering an oversized sweater over a fitted shirt to create a slouchy yet relaxed effect.