As wolf numbers bounce back, resorts are rolling out ritzy wolf-watching programmes that offer a different kind of safari experience
Who's afraid of the big bad wolf?
For more than a century, khaki-clad gadabouts have roamed Africa, spending small fortunes in hopes of spotting the big five. But, increasingly, affluent adventurers have their sights set on another, elusive wonder of the natural world: Canis Lupus.
For the first time this season, the Four Seasons Resort and Residence Jackson Hole in Wyoming is partnering with the Yellowstone Safari Company, founded back in 1991, to offer one of the world's priciest wolf-watching packages.
Their US$16,000 Day With The Wolves Experience begins with a private lift for you and up to five of your closest friends in a multi-million-dollar Pilatus jet to Livingston, Montana. After touching down, guests are transferred to a luxury SUV for a scenic cruise through Paradise Valley—home to celebrities like Michael Keaton, John Mayer and Jeff Bridges.
The hunt begins upon arrival at Yellowstone's north entrance, which unlike other entrances, is open year-round. However, winter is the best time to see the park's wolves, because their prey is feeding at lower elevations, even along park roads. The contrast of the wolves' dark winter coats against the fields of white snow also helps. The all-day tour, led by an expert naturalist guide, includes all meals and libations.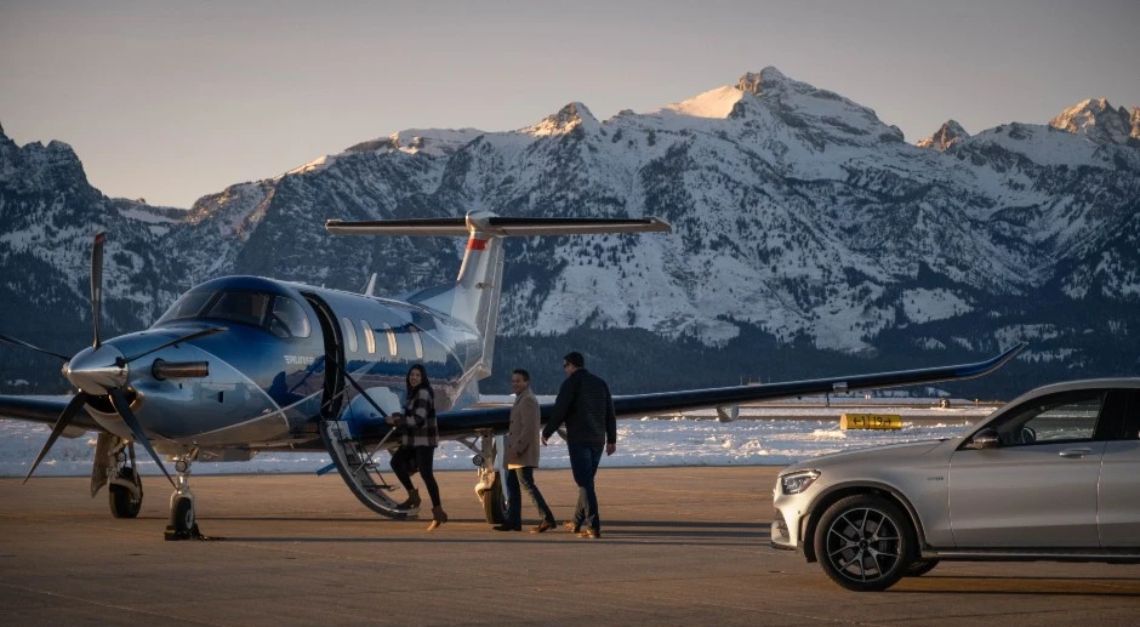 Why now? Experts say that with wolf numbers on the rise there has never been a better time to hit "a howl in one."
According to the 2022 Wildlife Comeback Report, gray wolf numbers have increased by nearly 2,000 per cent since the 1960s when they were nearly extinct. They've also been reintroduced to Yellowstone National Park where wolf watching is starting to become an official sport, according to Nathan Varley, founder of Yellowstone Wolf Tracker.
And while anyone with a US$35 park pass can cruise Yellowstone hoping to catch a glimpse of the wolf parade, you'll have to shell out the big bucks to hire a wolf whisperer like Varley.
"Simply put, we know where to go," explains Nate Udd, another expert and Yellowstone Safari Company guide, who says some of his clients believe wolves are spiritual creatures capable of communicating with them. "Do they have telepathic powers?" he's able to ask with a straight face. "I mean, I can't say for a fact that they don't."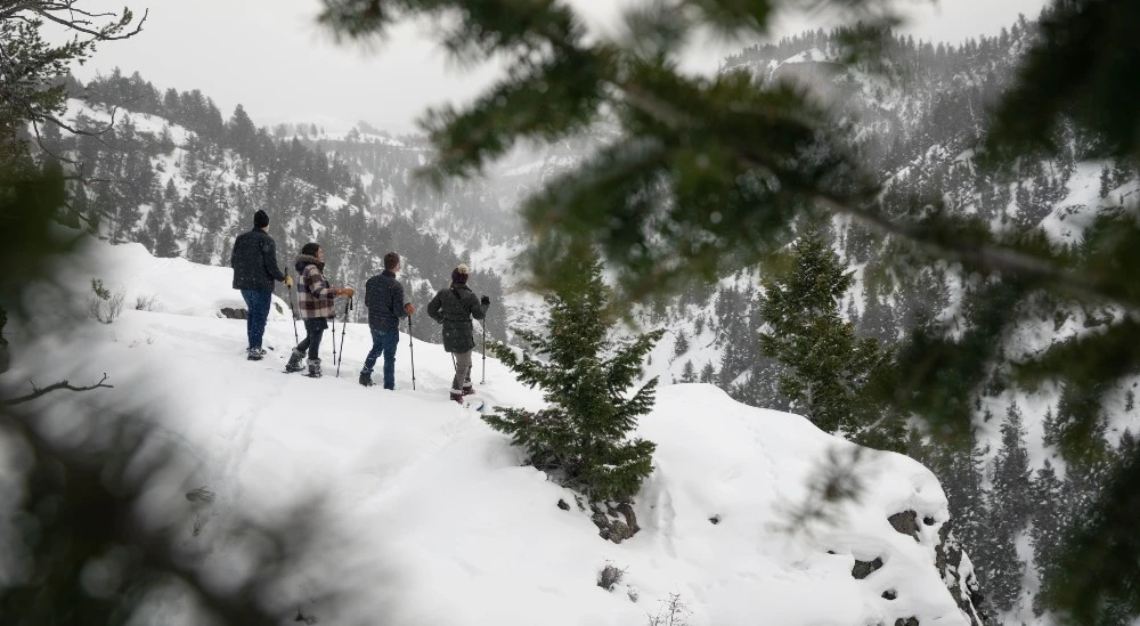 If you're trying to lower your carbon footprint, fly commercial into Bozeman and book a room at Sage Lodge, where rates start at US$399 per night. This four-star property—which for Montana reads more like a five-star property—launched its wolf watching packages in 2021, in partnership with Varley.
The Lodge saw so much interest in wolf tracking that it recently hired its own in-house guides. A private wolf-watching tour for two starts at US$950.
"We can really cater the adventure to the guest," says Justin Robbins, general manager at Sage Lodge. "Some guests might want to spend the entire trip viewing one pack of wolves at one location, and others might be up for exploring further within the park to seek out other viewing possibilities."
If you'd rather stay in Bozeman, reserve a room at the Kimpton Armory Hotel Bozeman, where rates are US$299 per night. Its private wolf-watching tours for two start at US$895 and will have you back in town in time to take advantage of the property's tony rooftop bar, Sky Shed.
Of course, if you want to be the leader of the pack, Norway offers one of the world's most lavish ways to sate your lupin lust.
Located roughly 1,600 kilometres north of Oslo, Wolf Lodge is the world's northernmost animal park and offers three deluxe master suites. It only hosts wolf watchers approximately 15 times a year, with a two-night minimum stay that will set you back US$52,330 per person. The area's two local airports can both accommodate private jets
"An all-inclusive stay at Wolf Lodge is one of the most exclusive, highly coveted experiences in the whole Nordic region, and is priced accordingly," the property boasts. "Kindly consider the ultra-exclusive nature of this experience before reaching out to us."
The Lodge can get away with that kind of talk, because, unlike wolf watching in Yellowstone, sightings in this fenced-in enclosure are 100 per cent guaranteed. Its resident wolves do laps around the camp and are conditioned to "enjoy" human company (cue Dances with Wolves)
But frolicking amongst fanged friends in a remote polar park isn't for the snack-sized members of your family. Guests of Wolf Lodge must be at least 18 years old. We also recommend avoiding the full moon.
This article was first published on Robb Report USA