Sip Not Shoot
As the urban legend goes, lady luck shines on the person who finds a worm in their shot of mezcal. This simply isn't true. That squiggly thing at the bottom of your glass isn't a worm; it's actually larvae.
But rest assured you won't be finding larvae in your drink today. In the past, marketers added larvae to bottles of mezcal as a gimmick for people with more bravado than sense.
Mezcals are now typically artisan spirits. Any good liquor store in the city would be horrified at a customer's request for a worm in the fine mezcal that they carry today.
What Is Mezcal?
The word mezcal comes from mexcalmetl which means "cooked agave" in the Nahuatl language. In modern parlance it refers to a subcategory of smoky agave spirits generally made in the Oaxaca region of Mexico.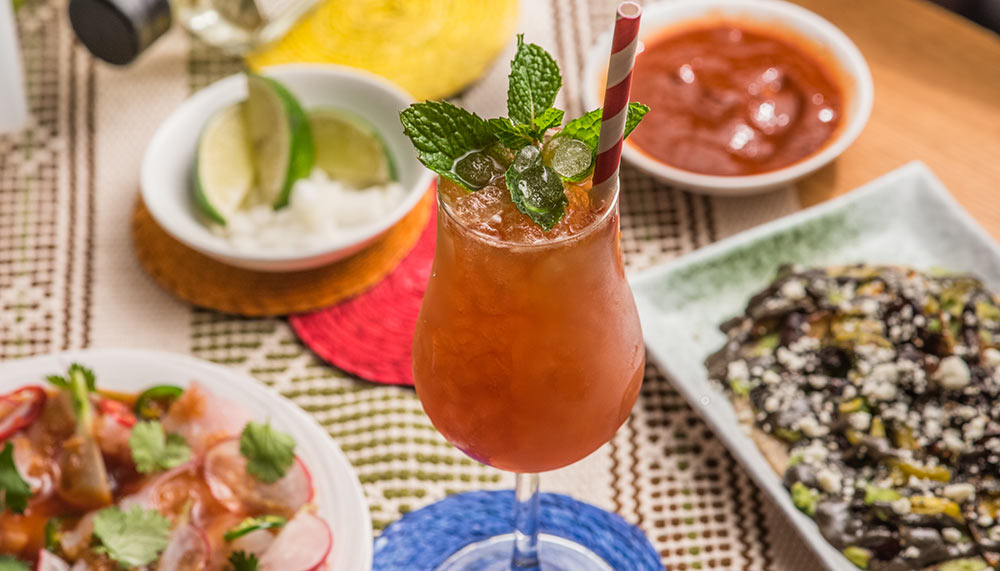 While tequila is only made from a single agave varietal – Agave Tequilana (or blue agave), mezcal can be made from any one of over 200 different agave species. Espadín is the most commonly cultivated agave varietal for mezcal today, but mezcal made from wild agave varietals such as Tepeztate, Tobalá and Mexicano are also available.
Bartenders adore the variety that mezcal provides. Peter Chua, co-head barman of Junior, explains: "Mezcals are made from a wider variety of agave species and usually in a more rustic style. This gives mezcals a wider vocabulary of flavours than tequila as different species of agaves carry over different blueprints of flavours. On top of that, flavours also differ due to the production method of a specific brand of mezcal."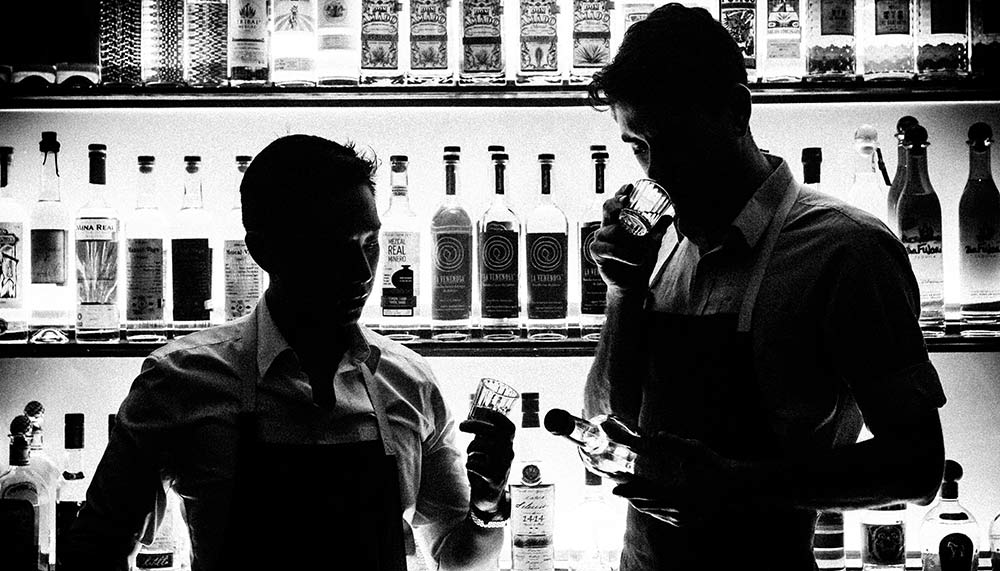 Perhaps as a result, mezcal cocktails are now found at many of the top bars across the world.
Junior, an exclusive bar 10-seater bar in Singapore, carries a cocktail named Raicilla When I See Ya. It's made with La Venenosa Costa de Jalisco, a smoky and grassy agave spirit, passion fruit shrub, fino sherry and topped with mint.
ABV, a World's 50 Best Bar in San Francisco, serves a version of Quicksand with mezcal, cherry liquor and dry curacao. There is also La Botana, a sweet-salty and spicy concoction with mezcal, juice, brine and beer.
Many aficionados also like to savour a good mezcal neat. Like wine, the flavours of a mezcal are influenced by terroir. Generally, higher altitude mezcal produced in the mountains are drier and smoother with a subtle aromatic nose. Meanwhile, lower altitude mezcal produced in the valleys are fruiter with a more complex and spicier palate.
"Mezcal is very terroir-driven, it's absolutely appropriate to talk about mezcal like you would wine," explains Nat Harry, spirits buyer at Cask in San Francisco. "Every batch is different. The soil types vary. Fermentation is natural, using wild yeasts. And each distiller has his own style."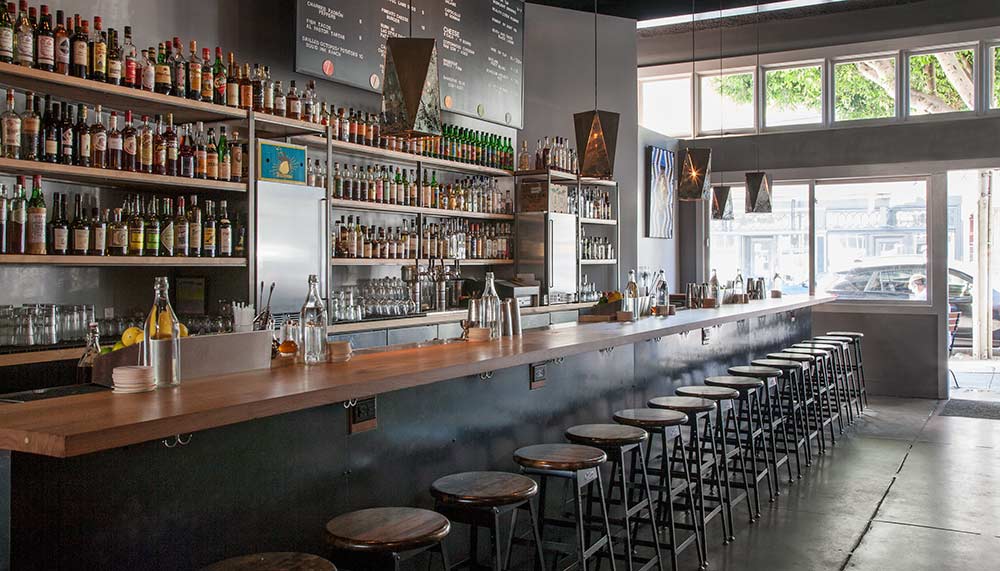 Del Maguey, a mezcal brand famous for its single village bottlings, is a fine example of mezcal that embodies terroir. "I know Ron Cooper (the founder of Del Maguey) and have met his producers," says Ryan Fitzgerald, owner of ABV. "He is a legend and arguably created the entire category with his selection of mezcals produced in remote Oaxacan villages. I respect the way he treats them and their traditions and culture. He's always been outspoken about how important it is to protect the cultures and traditions of mezcal production."
In the vein of tradition, try having mezcal the way it is done in many mezcalerias in Mexico – savouring it neat from a shot glass with a slice of orange on the side. Thinking of salt, lemon and a shooter? Leave that for the cheap tequila. If you fancy letting the pros do the mixing, here are six bars – two each in Singapore, San Francisco and Mexico City – that are not to be missed.
Singapore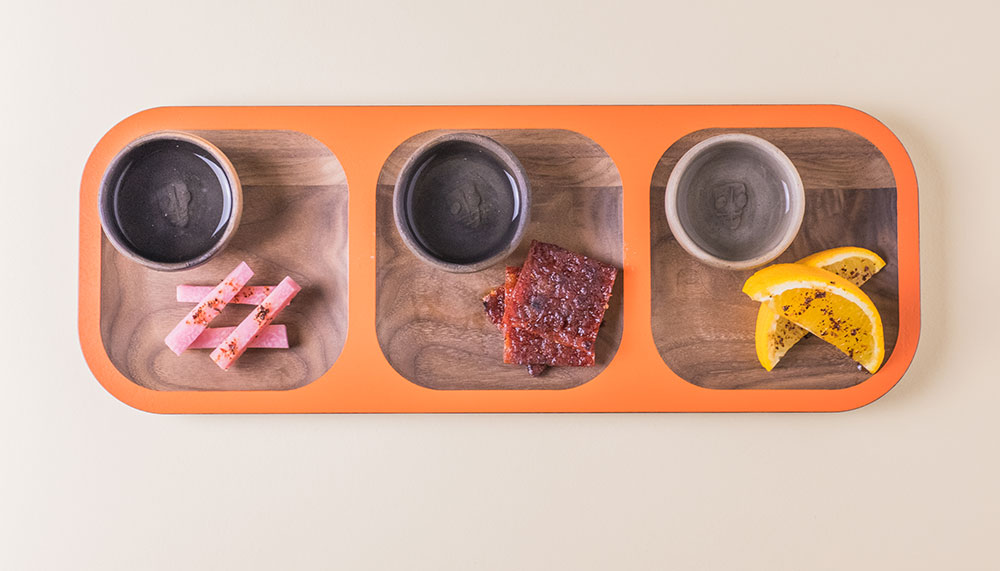 Junior
The bar has a selection of over 100 bottles of fine tequila, mezcal, and other Mexican spirits. Feel free to choose, or let the house do it for you in a curated tasting flight. You can also request any spirit to be made into one of three different cocktails at the bar. But blink and you'll miss it, because Junior is a revolving concept bar that changes every six months. Go soon for your fix.
Junior
43 Tanjong Pagar Road
Singapore 088464
Tel: +65 8121 1462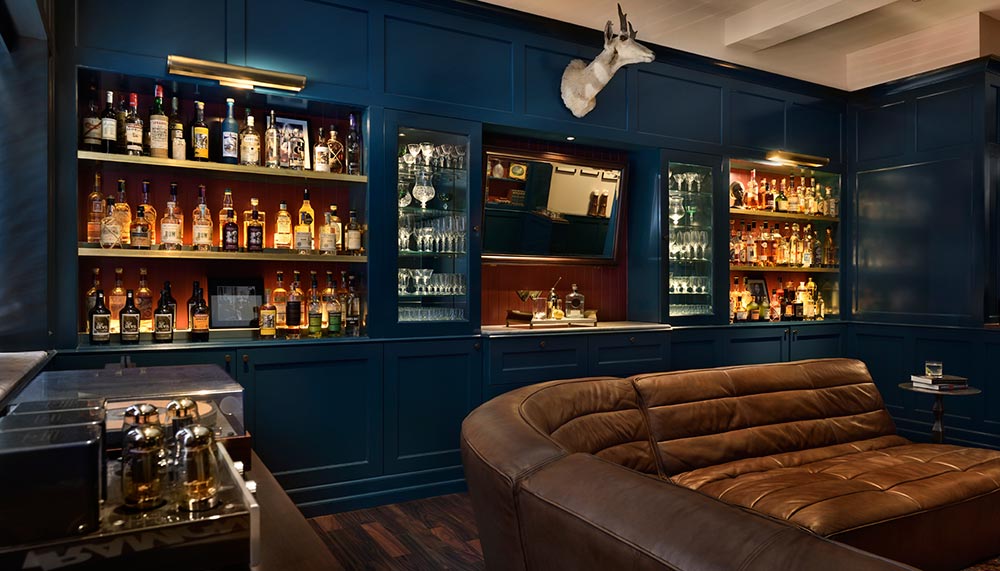 The Proof Flat
The Proof Flat is the bar enthusiast's dream living room. Lush sofas luxuriously compliment a strikingly modern turquoise interior. Surrounding the room is the best collection of cocktail and bar liquors to be found anywhere in the world. This second floor serves as a retail and education outlet for Proof & Co, the company that supplies the top bars in Singapore. It carries close to 50 different agave products including 26 different mezcals sourced from various parts of Mexico.
The Proof Flat
43A Hong Kong Street
Singapore 059682
Tel: +65 8228 0113
San Francisco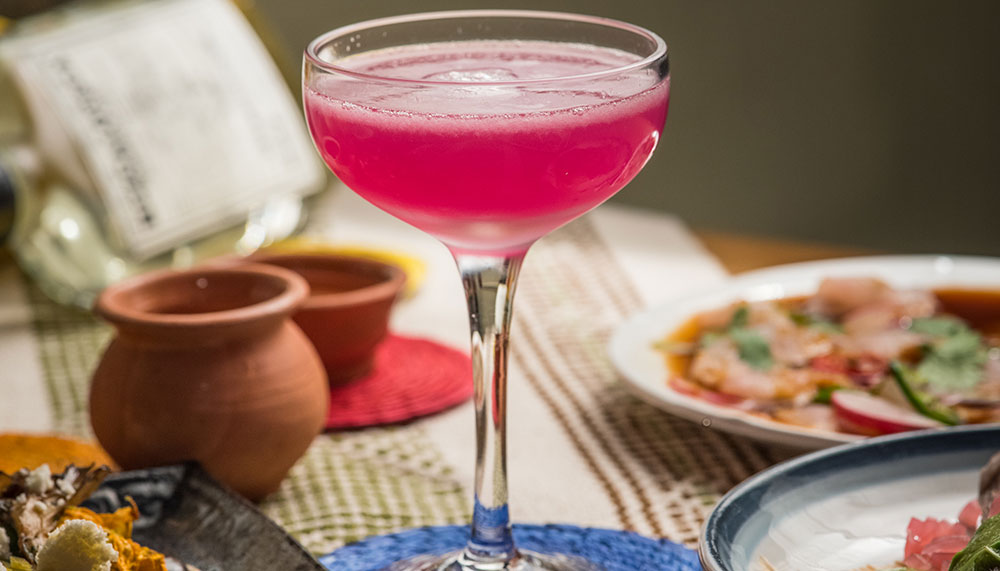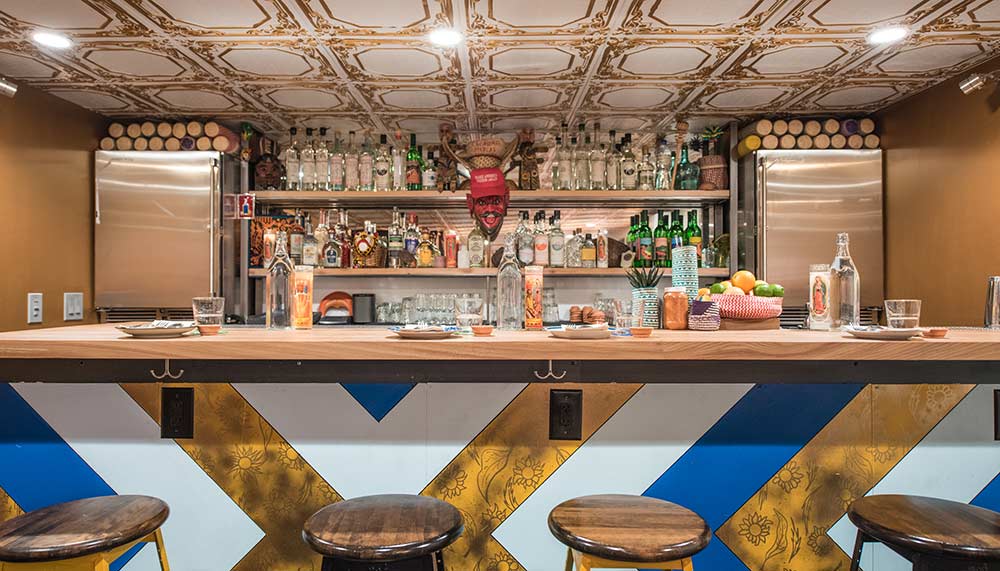 ABV
ABV is one of the top bars in San Francisco and consecutively listed on The World's 50 Best Bars. It's an insiders' spot where you often find visiting bartenders and industry folk grabbing a drink.  Those in the know may have had the opportunity to catch the tequila and mezcal "pairing" dinner at its sister establishment Over Proof recently. It carries a few mezcal cocktails on the menu, and an extensive range of Del Marguey mezcal.
ABV
3174 16th Street
San Francisco
California 94103
United States
Tel: +1 415 400 4748
Cask
One of the best collections of agave spirits in the city with knowledgeable staff. They recommend Nuestra Soledad, a brand with mezcals with bottlings from five or six different villages, as a great way to start exploring terroir. Also try Rey Campero and its second label Herencia as well as Mezcal Vago. For a splurge, try a bottle of El Mero Mero's wild Tepeztate Mezcal. All labels recommended are family-owned distilleries. Cask also hosts an agave club with six releases per year.
Cask
7 3rd Street
San Francisco
California 94103
United States
Tel: +1 (415) 424 4844
Mexico City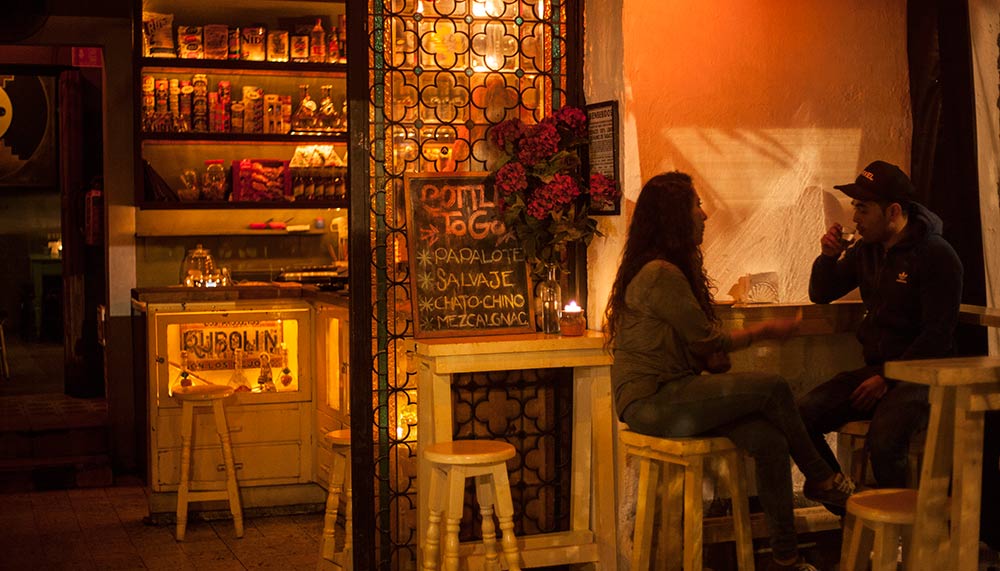 La Clandestina
Immerse yourself in a raw and intimate mezcal experience at La Clandestina. This modern mezcaleria presents an intriguing and ever-changing menu of non-labelled mezcal. You're guided through your choices by comparing the region of production, the agave varietal and taste profile. A great way to sample differences in terroir and varietal. La Clandestina also produces mezcal under its own labels Enmascarado and Milagrito del Corazon.
La Clandestina
Alvaro Obregon 298
Col. Condesa, DF
Mexico
Tel: +52 55 5212 1871
Licoreria Limantour
Arguably the best cocktail bar in Mexico City, it's ranked 14 on the World's 50 Best Bars List with award-winning bartender Jose Luis Leon at the helm. The cocktail menu is sophisticated with local twists aplenty. Sit back and chat with the staff who will help you navigate through the menu. Seasoned bar hoppers looking for something different will find ordering off-menu items and customisations a pleasure there.
Licoreria Limantour
Avenida Alvaro Obregon 106
Roma Norte
06700 Mexico City
Mexico
Tei: +52 55 5280 1299