the good earth
At an elevation of 2,134m above sea level, Amangani enjoys glorious repose in the majestic landscape of the Grand Teton mountain range, a subrange of the Rockies. Here, in Jackson Hole, Northwest Wyoming, you find yourself plugged into nature like you've never known before.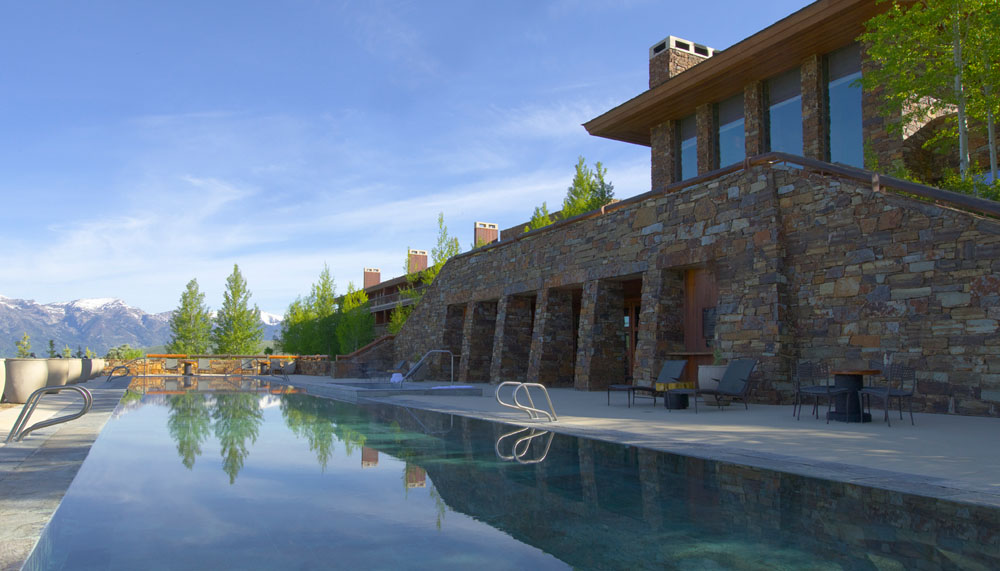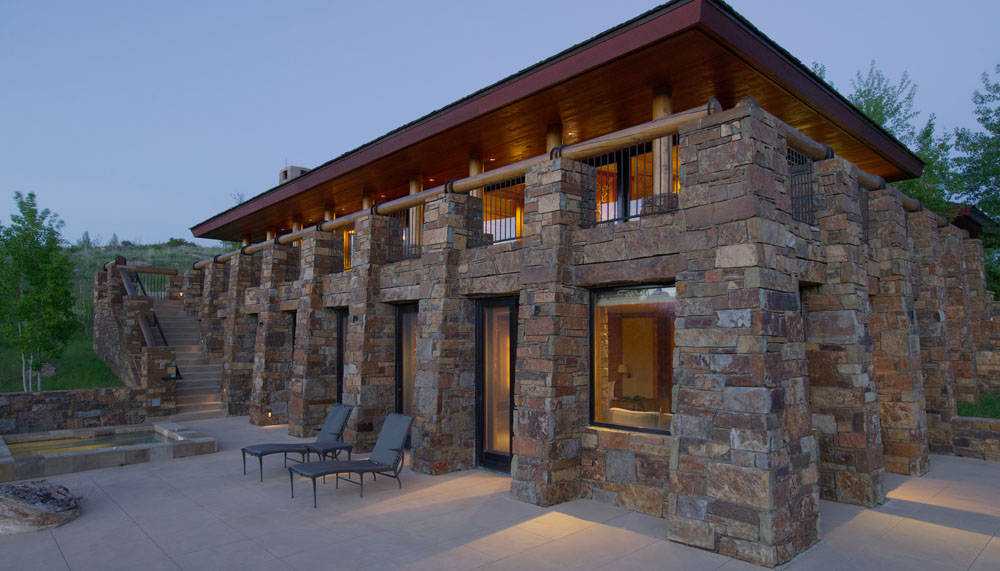 "This is my cathedral," says Andrew Whiteford, one of a half-dozen resident naturalists at Amangani and a Vermont native who visited Jackson Hole 11 years ago for its skiing and never left. He's referring to the surrounding country of Jackson Hole which is 97-per-cent national land, a process kick-started by John Rockefeller in 1927, who began acquiring land with the vision of preserving its natural beauty. The Rockefeller family eventually donated hundreds of hectares back to the US government to be gazetted as a national park.
On a wildlife excursion, Whiteford demonstrates a keen knack for spotting traces of wildlife, such as a coyote's paw print and black bear scat among the sagebrush. And then, with almost prophetic accuracy, we arrive at a perfect spot where a young black bear is placidly munching on berries. In under four hours, the route uncovers a moose grazing among the willows, a bald eagle soaring against the majestic mountains, groups of playful elk, sprawling beaver lodges and a giant bison herd within paces of our vehicle. "Nature has a way of humbling you, and you begin to feel a sense of belonging to the entire ecosystem," Whiteford says.
Here at Amangani, that sense of nature nurtures the urban-weary traveller. The resort's name is a portmanteau of the Sanskrit word meaning 'peace' and the Shoshone Native American word meaning 'home'. In the mornings, a deep rolling mist streams through the valley, while winter brings up to 500cm of snow, blanketing the landscape with dazzling whiteness.
Within the resort's 40 beautifully appointed and spacious suites (starting at 45sqm) and four homes, one even finds a calming auditory ambience such as the flute music of Native American Keith Bear – a recall of Jackson Hole's history when it was a destination for fur trappers, mountain men and the intrepid David Edward Jackson who became one of the first white men to spend an entire winter in the valley two centuries ago.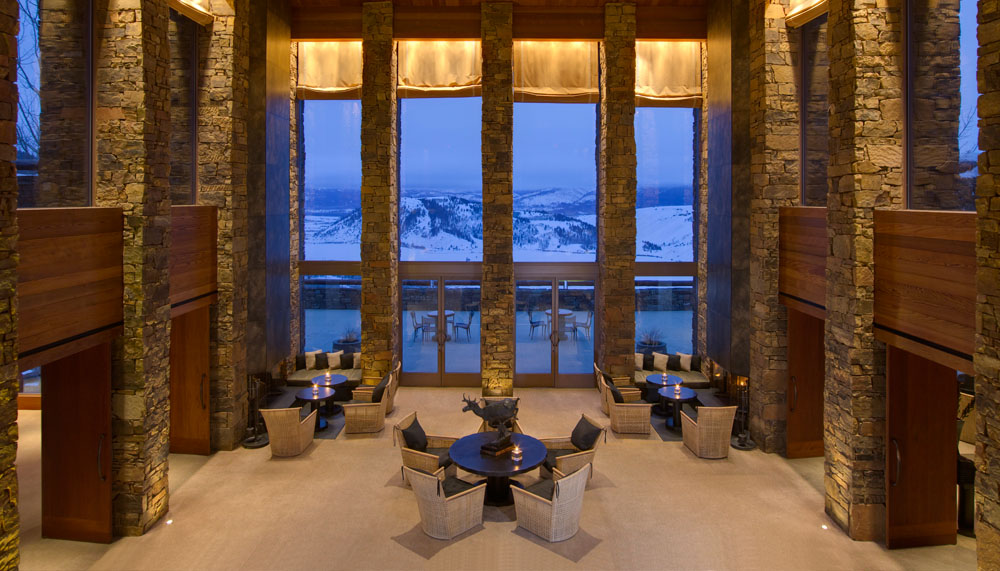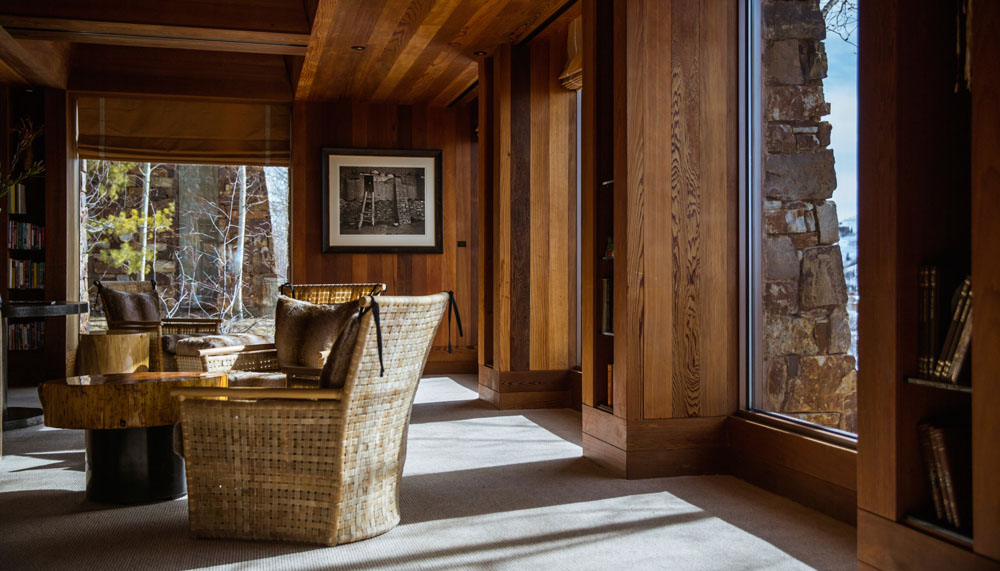 You can properly relax here; the spa utilises chemical-free Aman skincare products and elements from the surrounding wilderness such as juniper, sage, lavender and cedar. Your day might ostensibly start with a workout at the 24-hour fitness centre and laps in a heated 35m outdoor infinity pool before a hot stone massage (US$250, S$332) for 90 minutes.
Breakfast at The Grill serves strips of deliciously tender Wagyu Zabaton beef hash, sourced from the nearby Snake River Farms, nestling among smoked chillies, crushed tomatillos and Yukon potato. Dining at this restaurant, among redwood-panelled walls and ceilings and crackling wood fires, is a cosy, casual affair amid mountain views and a seasonal menu offering of locally sourced, sustainable ranch meats and fresh fish.
Its lunch menu offers wholesome bowls of poke with fresh fish, edamame, avocado and togarashi fries, and steak burgers from the neighbouring Mead Ranch, with sliced camembert and caramelised onions. Dinner specials include rib-eye with a foie gras reduction on top and coconut lime sorbet to finish.
Never far away from your restorative journey is the enveloping sense of calm radiating from the ancient mountain range and an endless cerulean sky. This year, during the total solar eclipse in August, Amangani celebrated with stargazing activities – observing the rings of Saturn and moons of Jupiter – and a poolside celebration. Then, in that moment of total eclipse, Stuart Lang its general manager, remembers how "everything went cold", a singularly magical episode of natural wonder.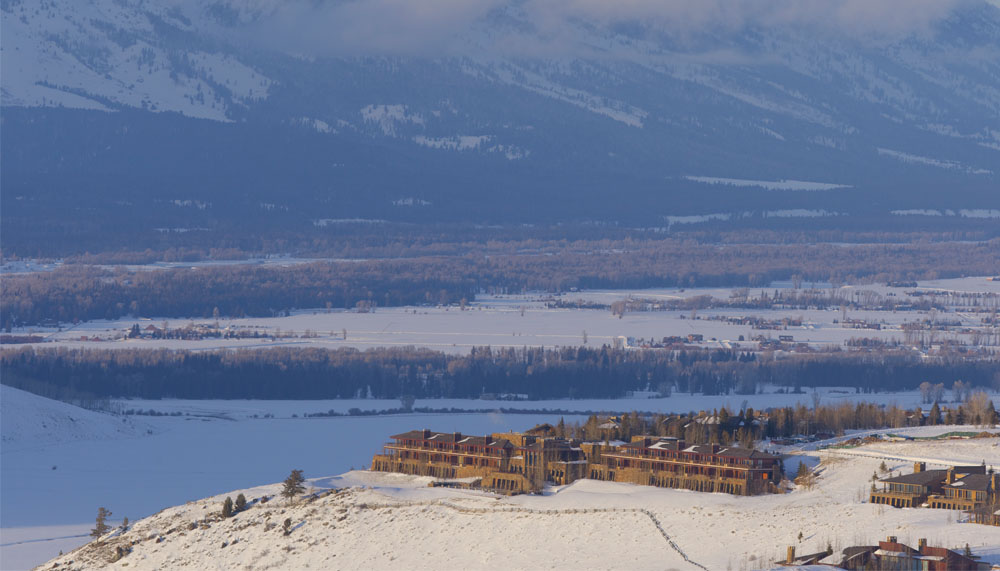 Other transcendent moments of nature may be experienced throughout the course of the seasons; exploring the Yellowstone and Grand Teton parks with a picnic lunch, floating 305m above the valley in a hot-air balloon, horseback riding, cycling and golfing at the Teton Pines Resort and Golf Club or the Robert Trent Jones Jr-designed Jackson Hole Golf. One may also partake in shooting experiences, fly fish and kayak down the Snake River (named for its winding course, not the reptile).
In the warmer months, you get the Jackson Hole Rodeo and a Wagon Cookout with live folk music and Old West humour a 15-minute drive away. Winter offers big-mountain runs, snowmobiling, alpine skiing, dogsledding, heli-skiing, snowshoe tours and on Fridays, skiing with the general manager himself.