With echoes of the ocean and the marine life within it, Citco and Zaha Hadid Design's Malea table looks set to make waves
Sticking closely to its aesthetic of mirroring the logic and coherence of nature, Zaha Hadid Design (ZHD) references the spiralling motif of seashells in one of its most recent creations for Italian stone specialist Citco. The continuation of this partnership sees ZHD once again working wonders with bespoke furniture crafted by Citco, exploring the intricate beauty of organisational systems in the natural world and creating a dialogue of geometries.
The Malea table (starting from €110,000, S$177,676), which made its debut in April at Salone del Mobile in Milan, combines two interlocking elements of honed and polished white onyx and acrylic. The design contrasts the texture of the carved solid stone against the transparent acrylic and celebrates the fluidity of natural systems.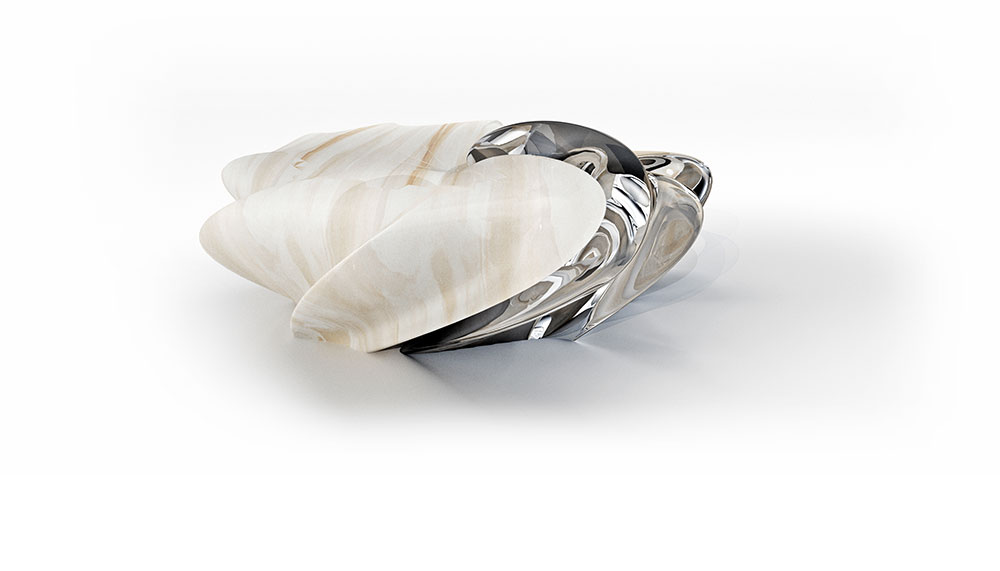 Through a stunning display of refractions, the acrylic material amplifies a sense of depth and complexity, while the onyx lends stability and balance to the overall design of the table, imbuing it with a rich architectural language.
Within the oeuvre of ZHD's designs, the Malea table tracks the evolution of the renowned architecture and design firm's interest in exploring movement through space without making sacrifices in the name of functionality or ergonomic requirements.
The establishment of a direct relationship between architecture and nature, combined with a creative language driven by innovative digital design processes and manufacturing techniques, makes Malea a fine example of exacting arrangements, structural integrity, and ZHD's characteristic precision.