Savoir faire has been at the heart of Louis Vuitton since its inception over a century ago. Here's your chance to discover how it's informed both the Maison's past and present
Savoir faire means 'know-how'. The term, however, takes on new meaning at Louis Vuitton. More than uncompromising quality and breakthrough creativity, savoir-faire gestures towards a spirit of relentless innovation that has defined the Maison's over 160 years of heritage.
And who may claim stranger to Louis Vuitton's unparalleled craftsmanship, renowned all the world over? The art of traditional craftsmanship has been passed on from one generation of artisans to another, at the Maison's historic atelier in Asnières (a town in the north-central region of France), where all of Louis Vuitton's pieces remain handcrafted to this very day.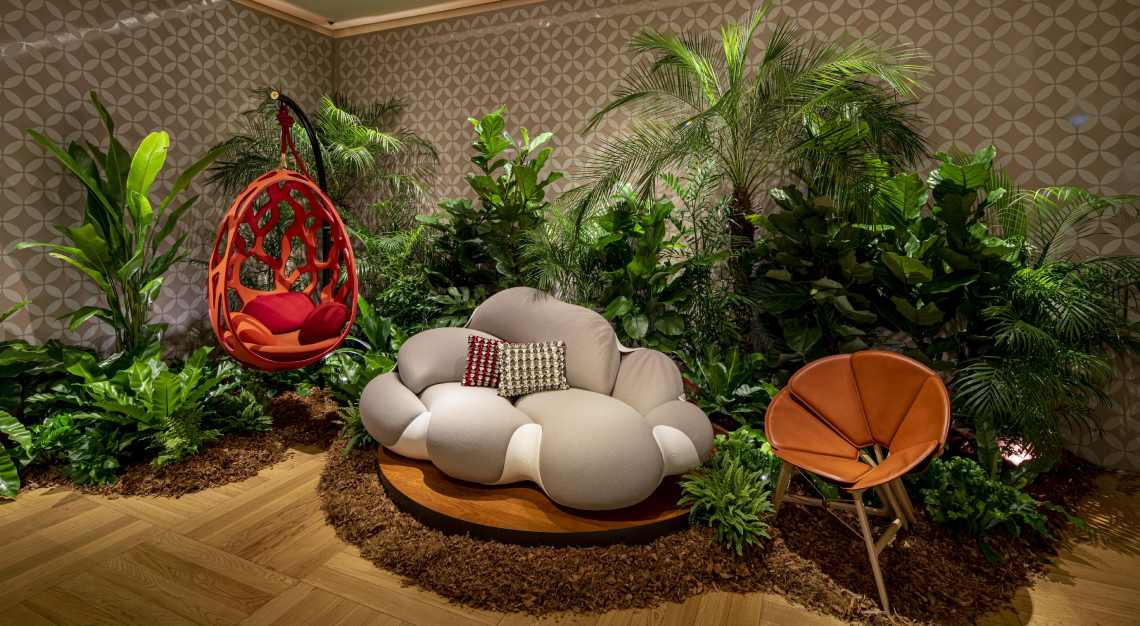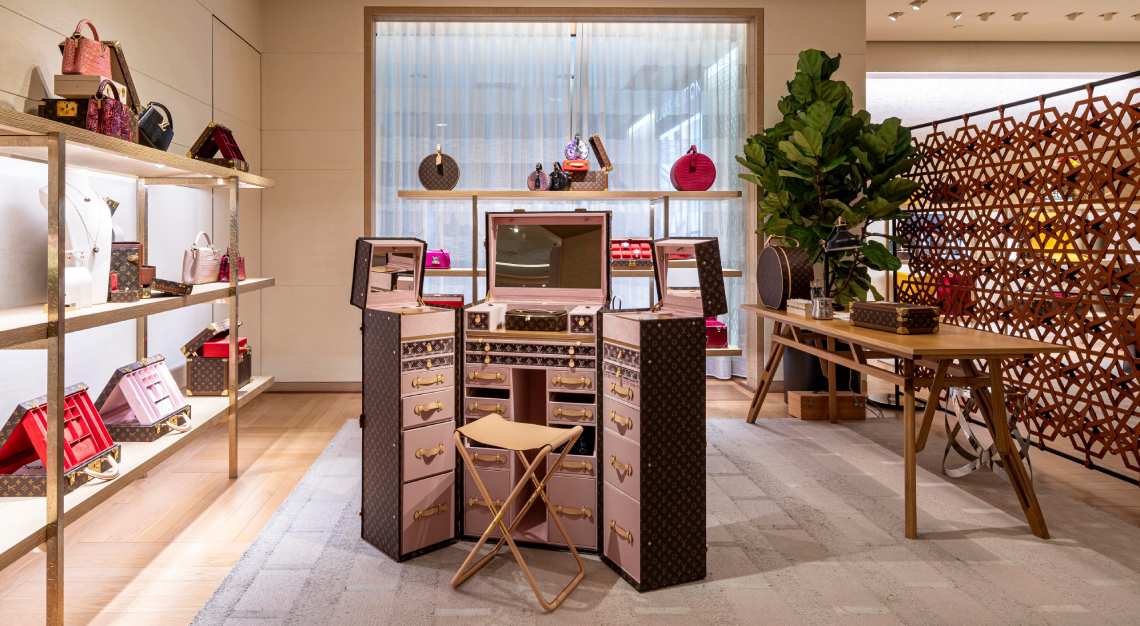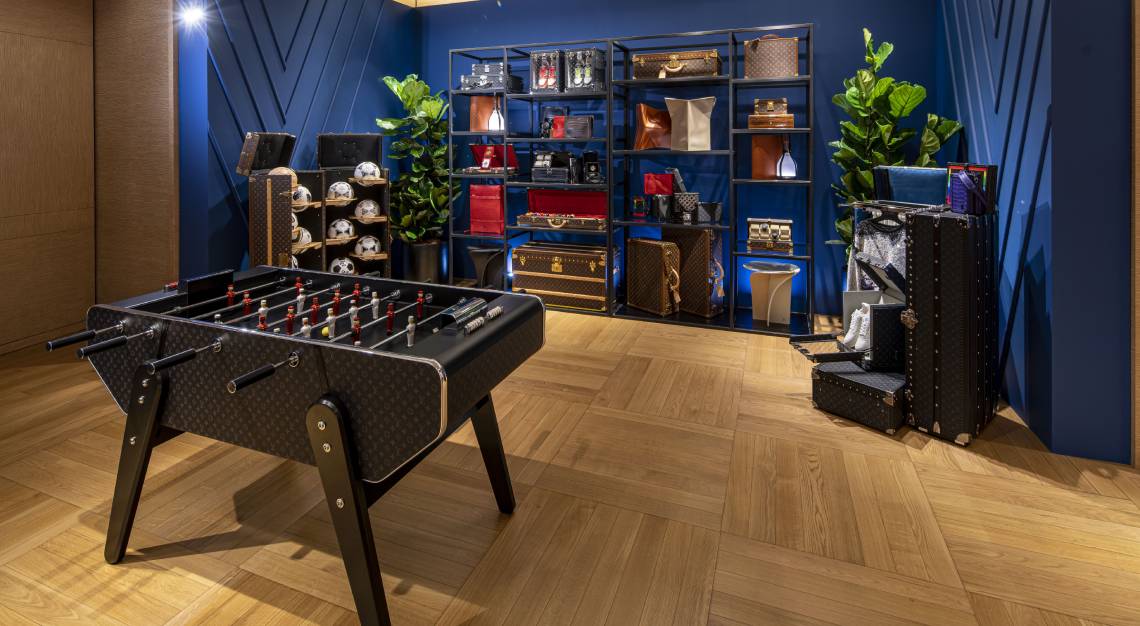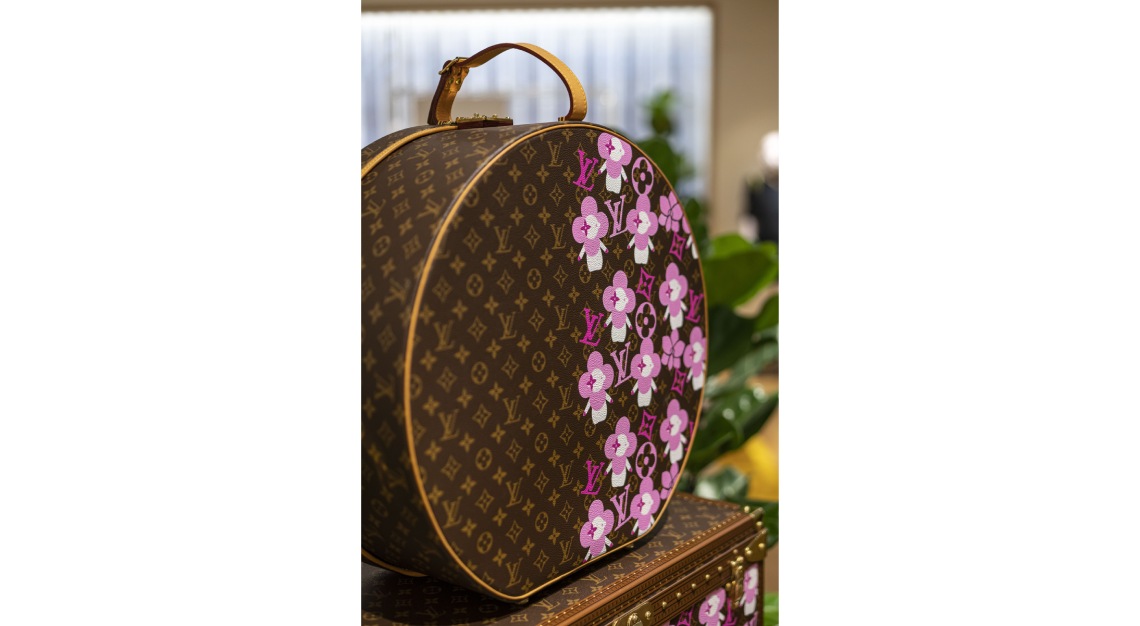 The latest Savoir Faire Universe showcase at Louis Vuitton's Takashimaya boutique is thus a testament to the spirit of traditional craftsmanship, one that continues to inform the modernity of the Maison's creations today. Reimagined as a haven of tropical modernism, the upper level of the duplex boutique features a specially curated selection of Louis Vuitton pieces interspersed amidst the foliage.
From iconic hard-sided trunks and handbags, to designer furniture from the Objets Nomades collection, these are some of the highlights you can look forward to on display.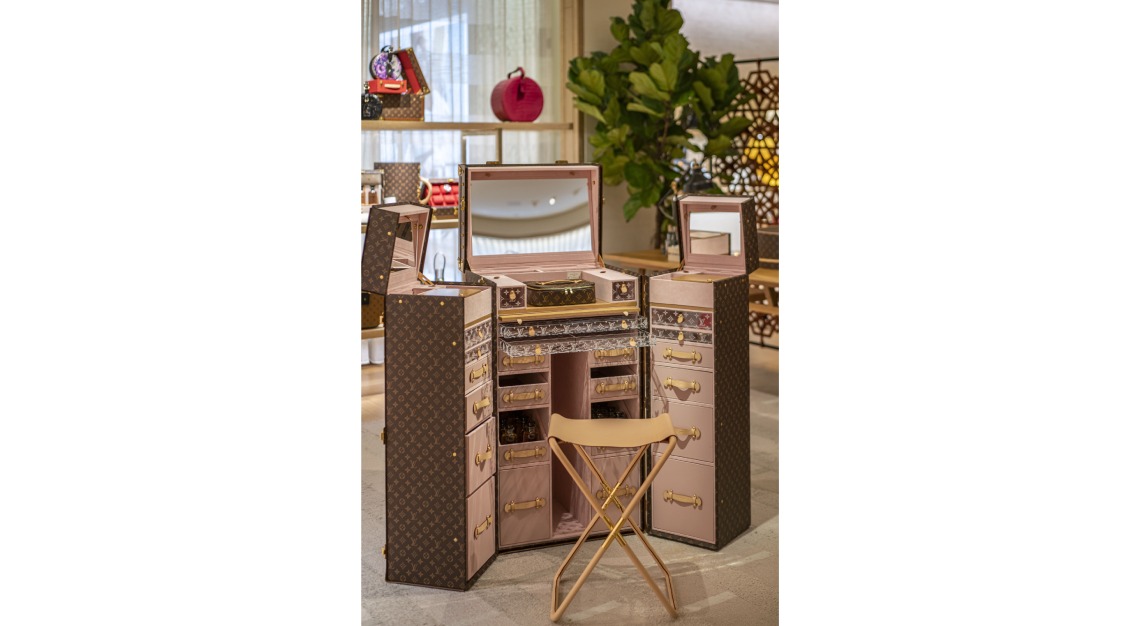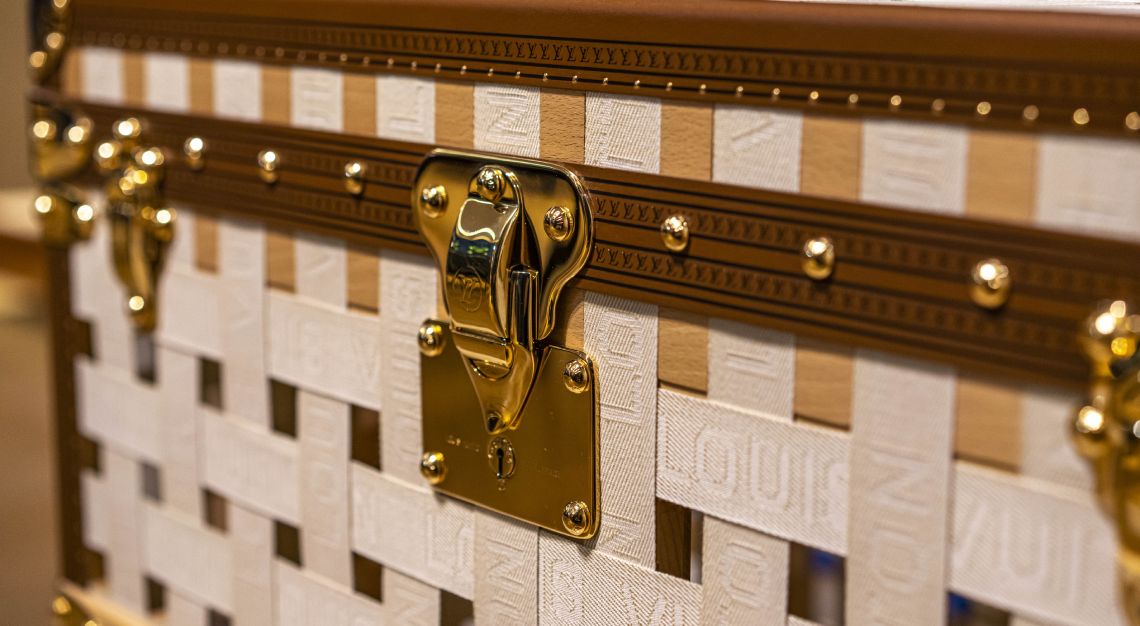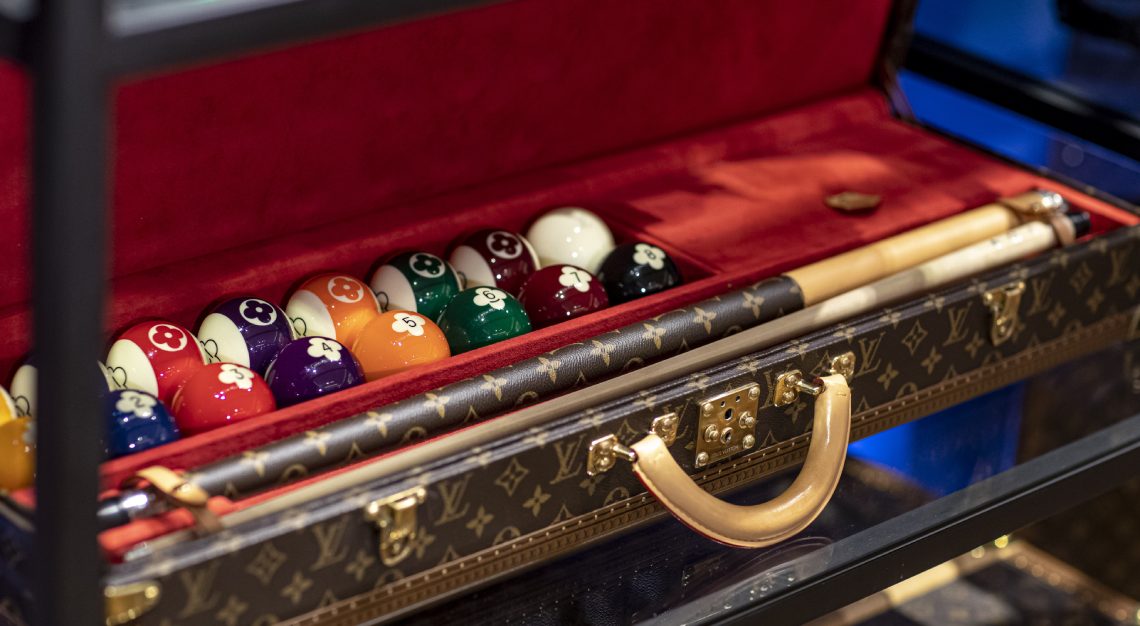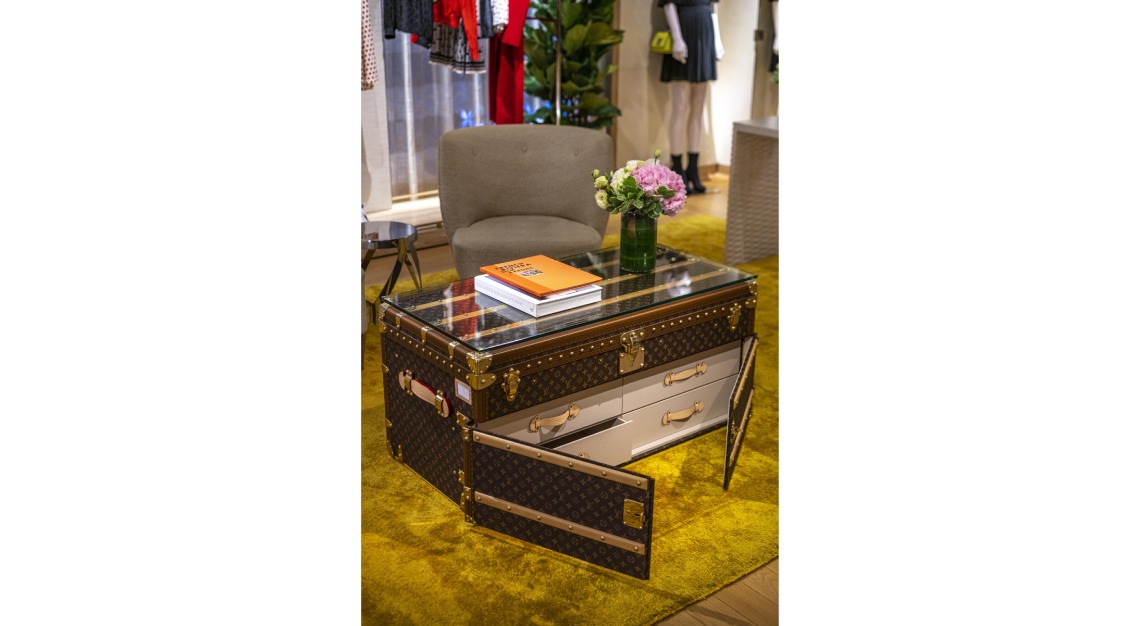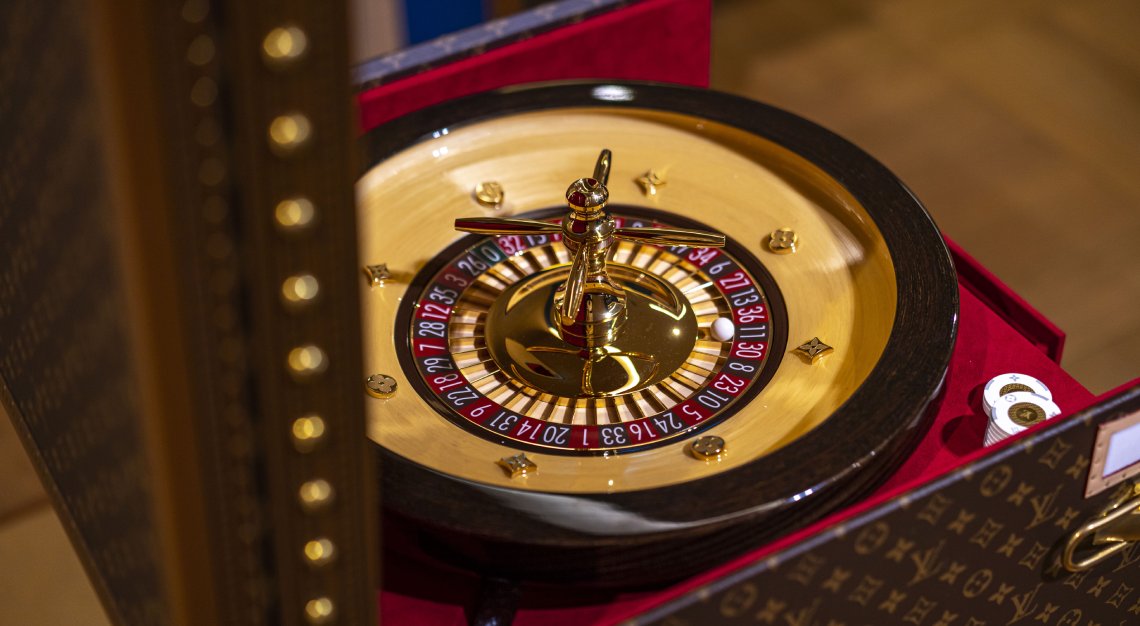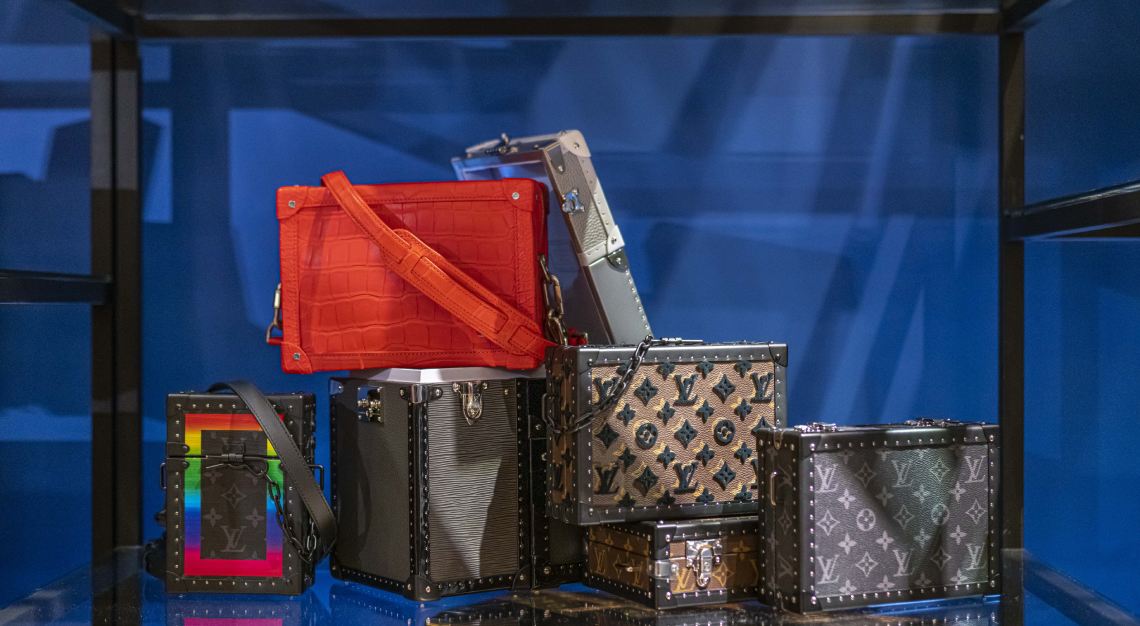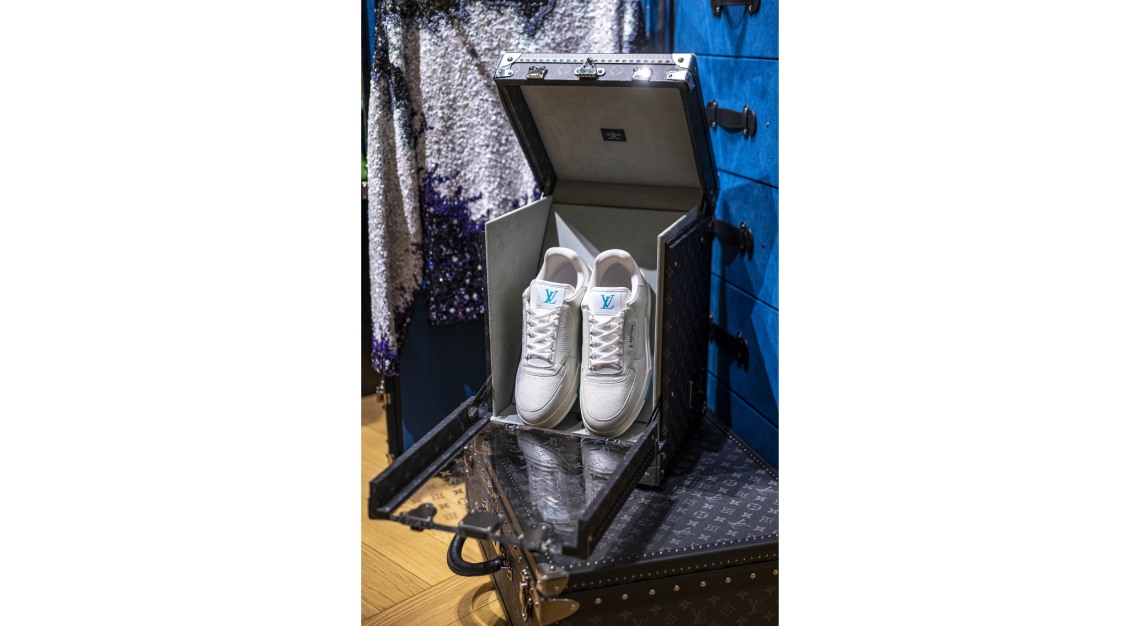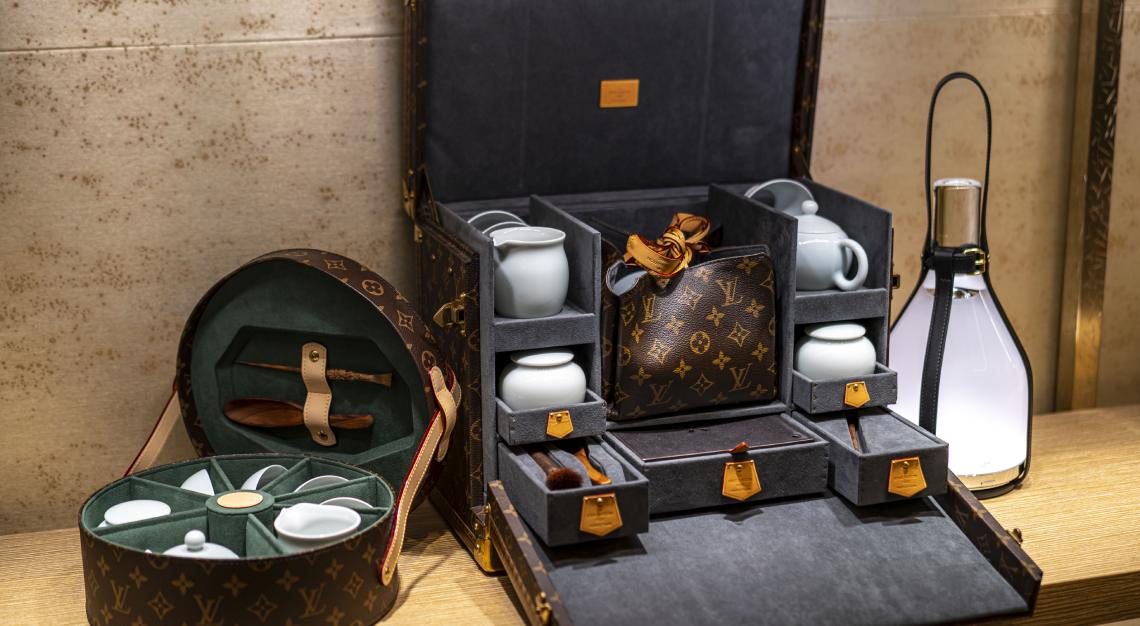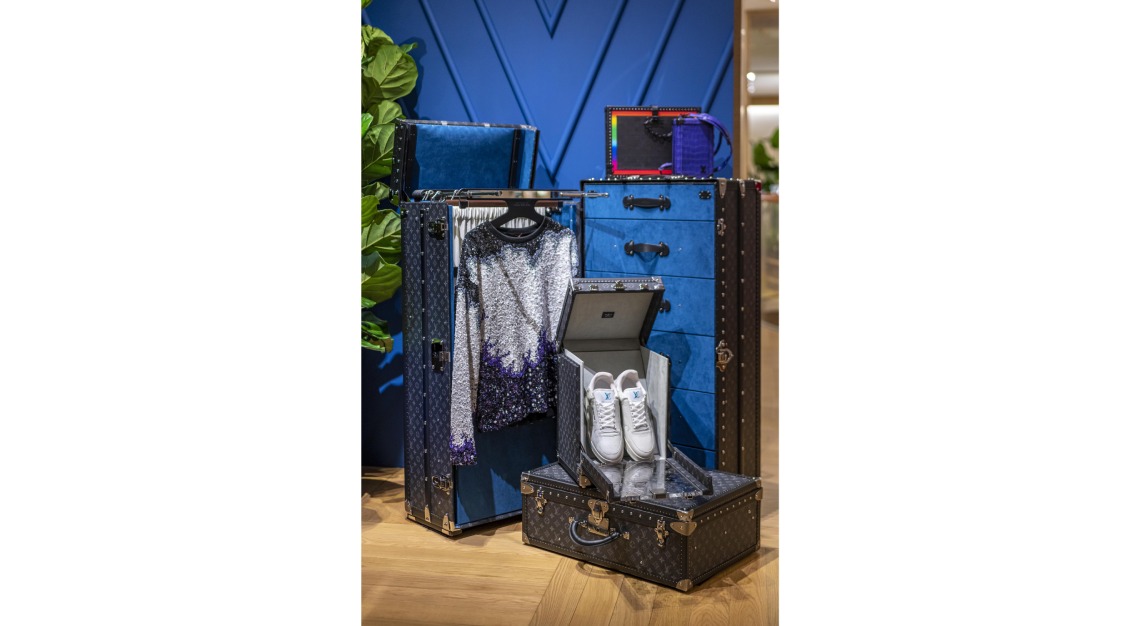 Malle Coiffeuse
It's no secret that Louis Vuitton's trunks – the world's first stackable trunks that wouldn't slide on long-rail and road journeys – revolutionised travel when first introduced in 1867. Now, they come in an assortment of shapes and sizes, tailored to fit almost anything and everything.
Case in point: The Malle Coiffeuse beauty trunk. The perfect set-up for any lady's daily beauty routine, it comes complete with natural cowhide leather handles and a foldable stool, along with multiple compartments, drawers and trays to house all your essential beauty products and accessories.
You'll also find other iconic Louis Vuitton trunks, such as the Strap Trunk designed by men's artistic director Virgil Abloh and streetwear designer Nigo, the Afternoon Tea Trunk, Billiard Trunk and more. You can even customise your very own personalised trunk, with an in-house artisan to guide you through the process – don't be afraid to dream big, the sky's the limit with these trunks.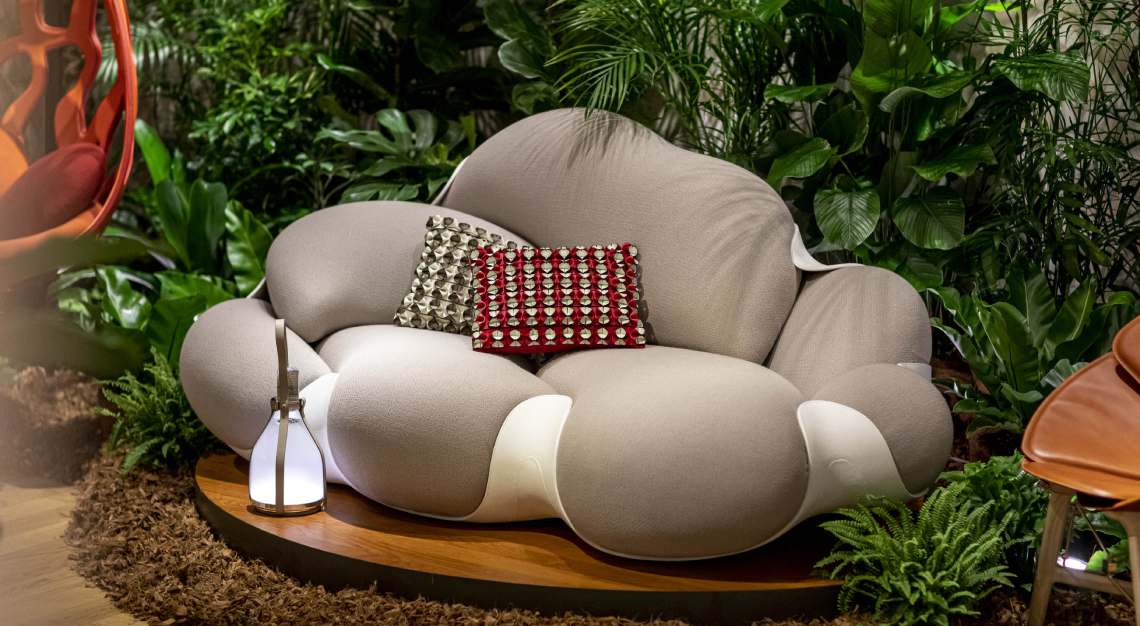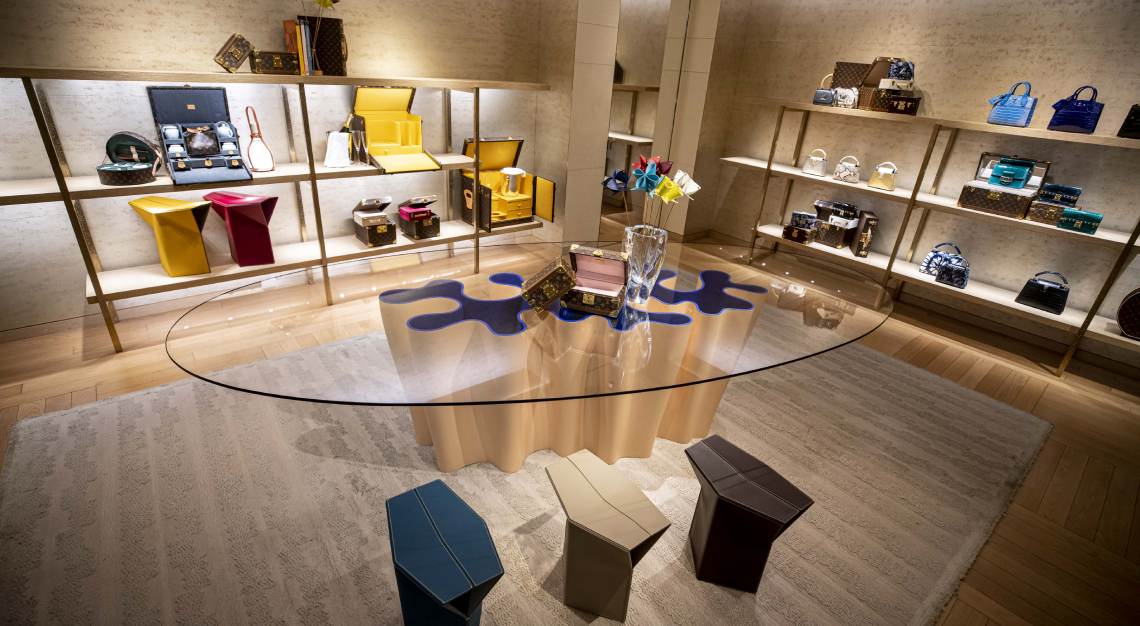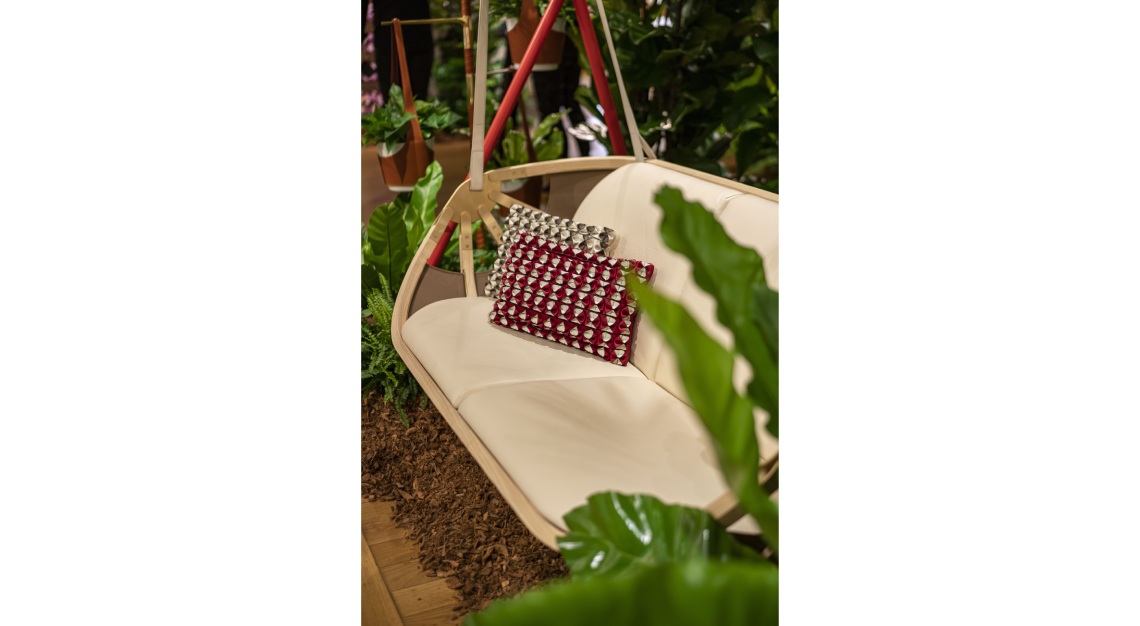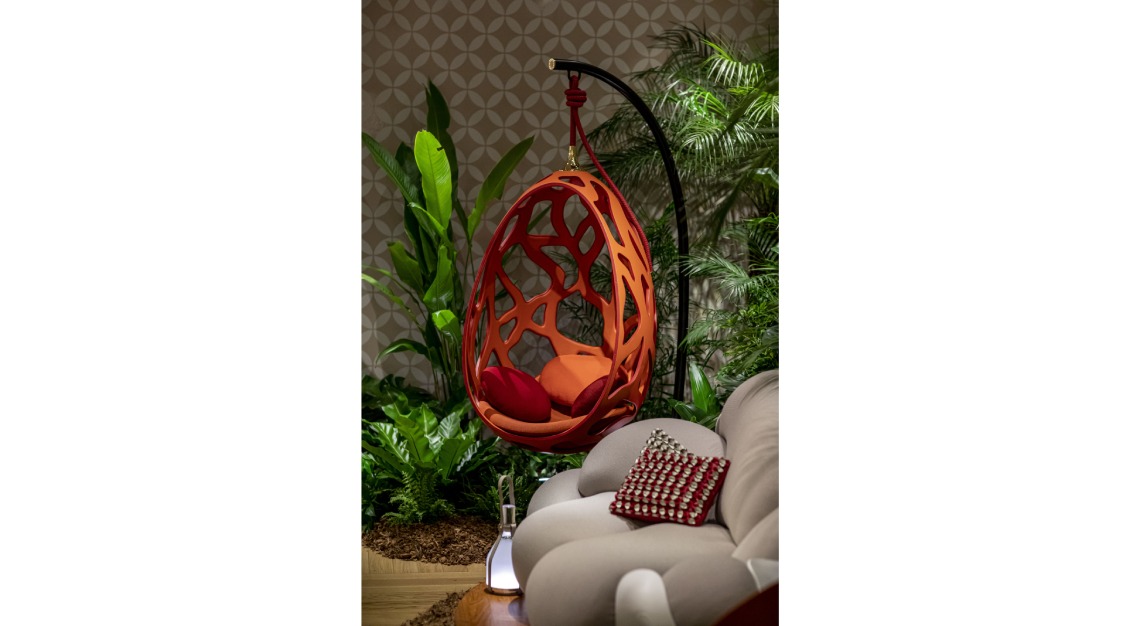 Bombora Sofa
Part of Louis Vuitton's Objets Nomades collection, this modular sofa is inspired by cloud shapes and round sea apples, consisting of eight removable cushions that can be used separately as pouffes. Other furniture items from the collection include the Anemona Table that supports a bevelled glass top large enough to seat 12 and a swing canapé that takes the shape of a vintage foldable boat.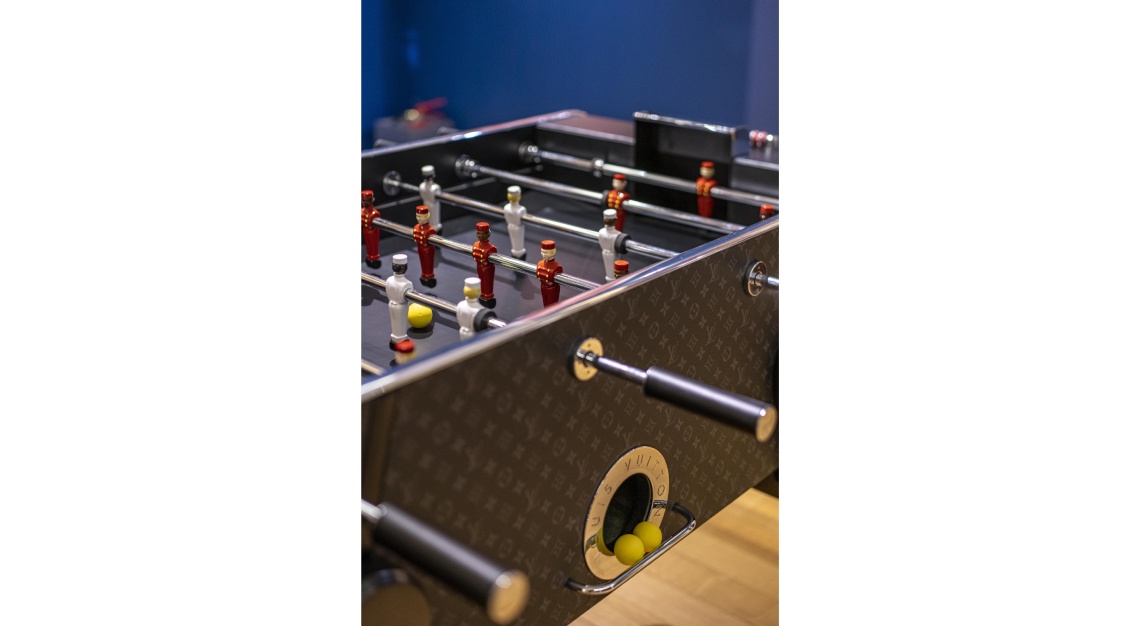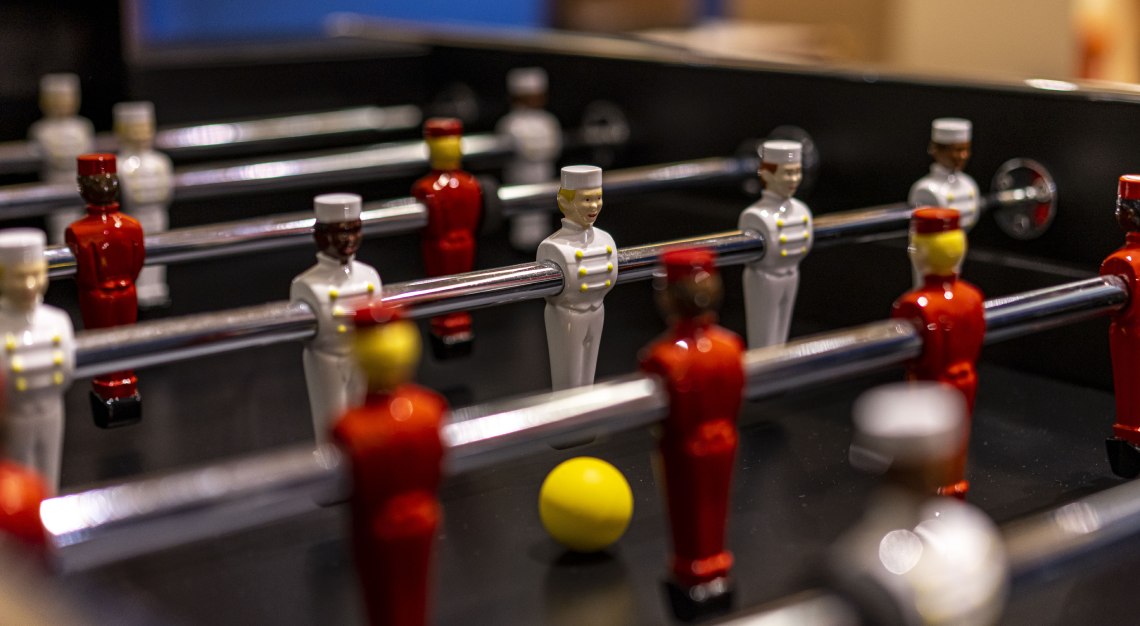 Le Babyfoot
This is Louis Vuitton's classy rendition of a foosball table. The players resemble Louis Vuitton's iconic Groom, a character harking from the Maison's advertising campaigns in 1921, meticulously handpainted and handcast in aluminium by the Maison's artisans.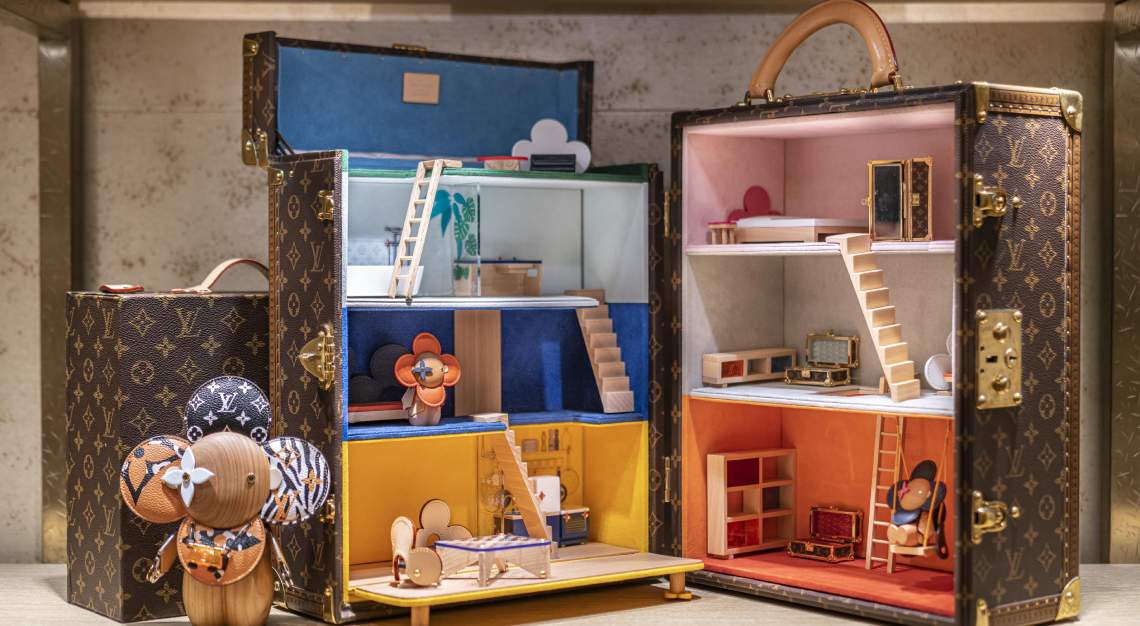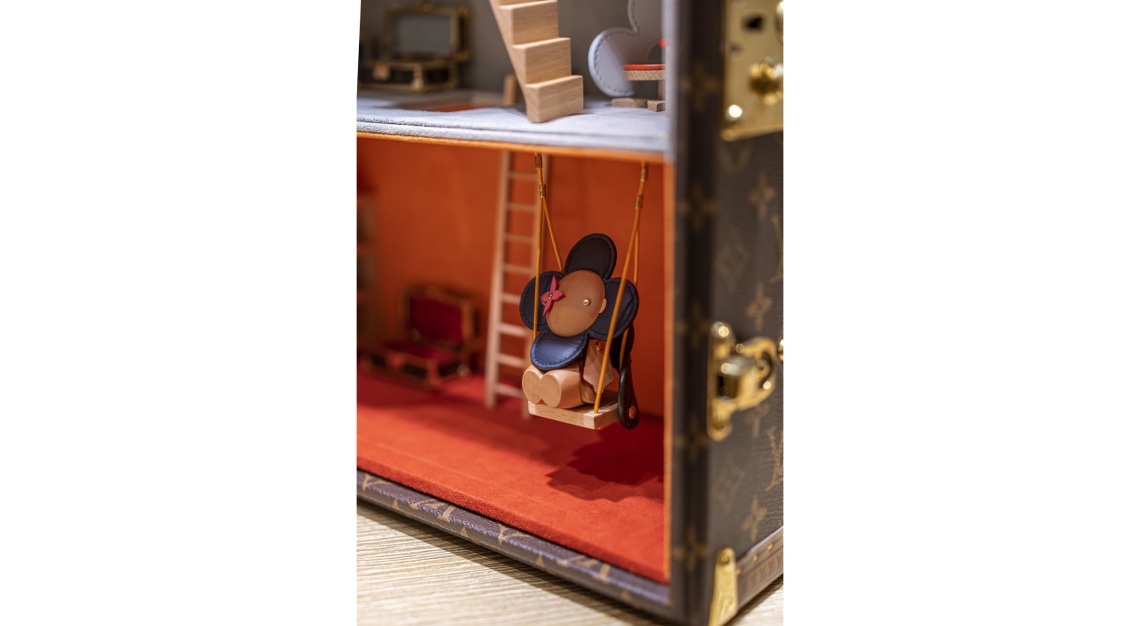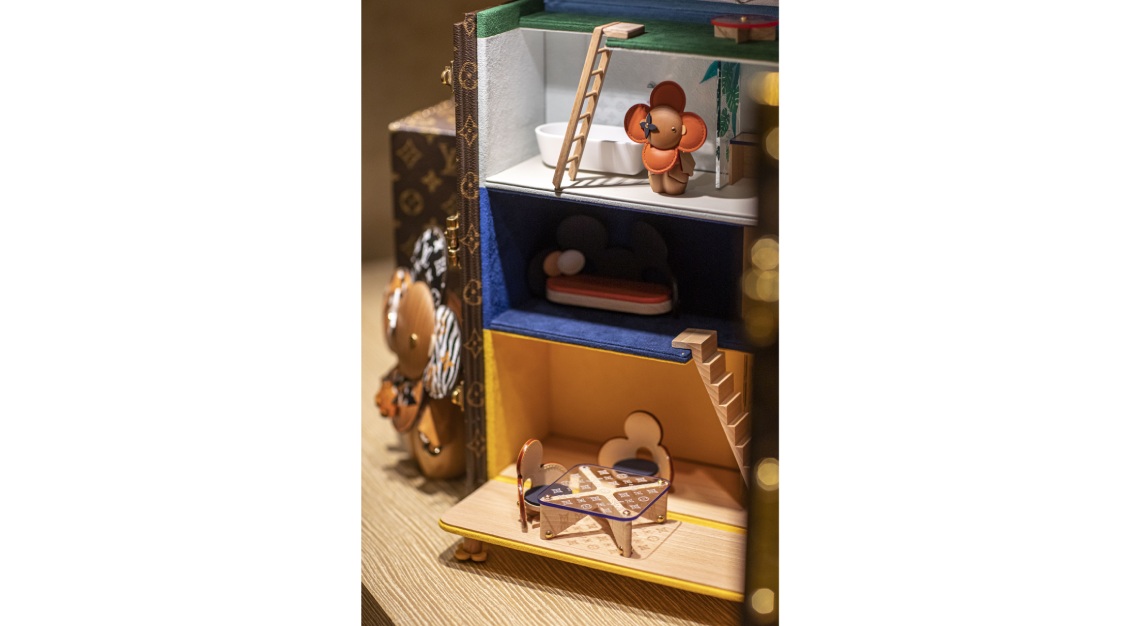 Malle Maison Vivienne
Making its debut in Singapore for the first time, the Malle Maison Vivienne is a true collector's piece starring Vivienne, the Maison's mascot. The portable dollhouse is housed in a trunk emblazoned with Louis Vuitton's iconic Monogram canvas and is a perfect example of the Maison's fine craftsmanship and attention to detail. The dollhouse comes with a terrace, bedroom, bathroom, office, living room, kitchen, playroom and – what else, really, does a doll need? Apparently, miniature furniture too, including miniature versions of iconic trunks like the Courrier Lozine 110.
Behold all of these pieces and more proudly on display at Louis Vuitton's Savoir Faire Universe showcase, taking place at its Takashimaya boutique until 2 August 2020. Viewing by private appointment only.
Louis Vuitton
391 Orchard Road
01-20, Ngee Ann City
Singapore 238872