The variant takes a page out of the marque's GT playbook with performance-tuned hardware and weight reduction
Inspired by Porsche's lightweight 1968 911 T homologation car, and reintroduced to the world back in 2017 with the 991.2-generation Carrera, the Touring treatment has since proliferated out to the Boxster, Cayman, and even the Macan SUV. Now returning for the 992-generation 911, the Carrera T is technically positioned between the standard Carrera and the Carrera S, but performance-oriented features that are included—many of which are usually reserved for models much higher up on the 911 totem pole—make this more of a purist's special.
The base Carrera's 3.0-litre twin-turbocharged flat-six provides motivation for the Carrera T, and its output remains unchanged at 379 hp and 448 Nm of torque. But rather than being paired exclusively with the eight-speed PDK automatic, as is the case with the base Carrera, the Carrera T is outfitted with a seven-speed manual gearbox by default, while the PDK is available as an option.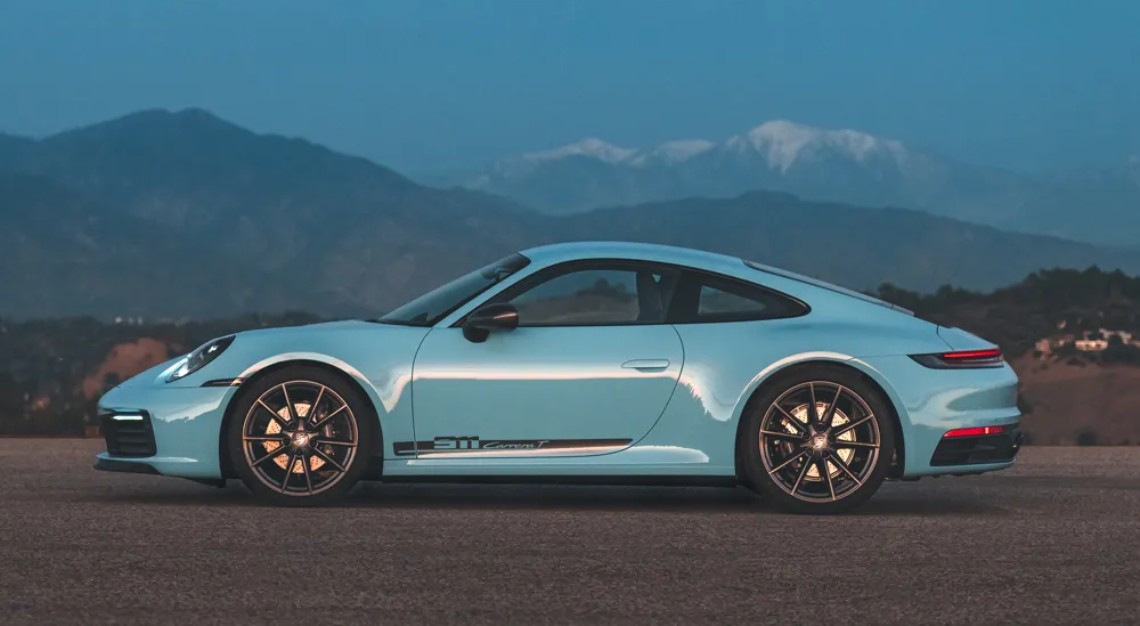 Combined with GT3-esque weight-saving measures like reduced sound insulation, the deletion of the rear seat (which can be added back at no cost), and the use of lightweight glass and a smaller battery, the Carrera T weighs in at 1,476 kg , which is about 45 kg less than a standard Carrera. That might not seem like much at first glance, but it's significantly more impressive when you take into account all of the additional performance hardware that's coming along for the ride.
As is the case with the manual gearbox, Porsche's sport-tuned PASM active suspension system is unavailable on a base Carrera, but it's standard equipment here. A staggered set of 20- and 21-inch wheels (front and back, respectively) wrapped in summer tires are also part of the deal, as is a torque-vectoring limited-slip rear differential, an active sport exhaust system, and the Sport Chrono package, while rear-axle steering is optionally available. Agate Gray exterior trim and side decals serve as the Carrera T's main visual callouts, though buyers can opt out of the latter if they prefer to keep the aesthetics more low-key.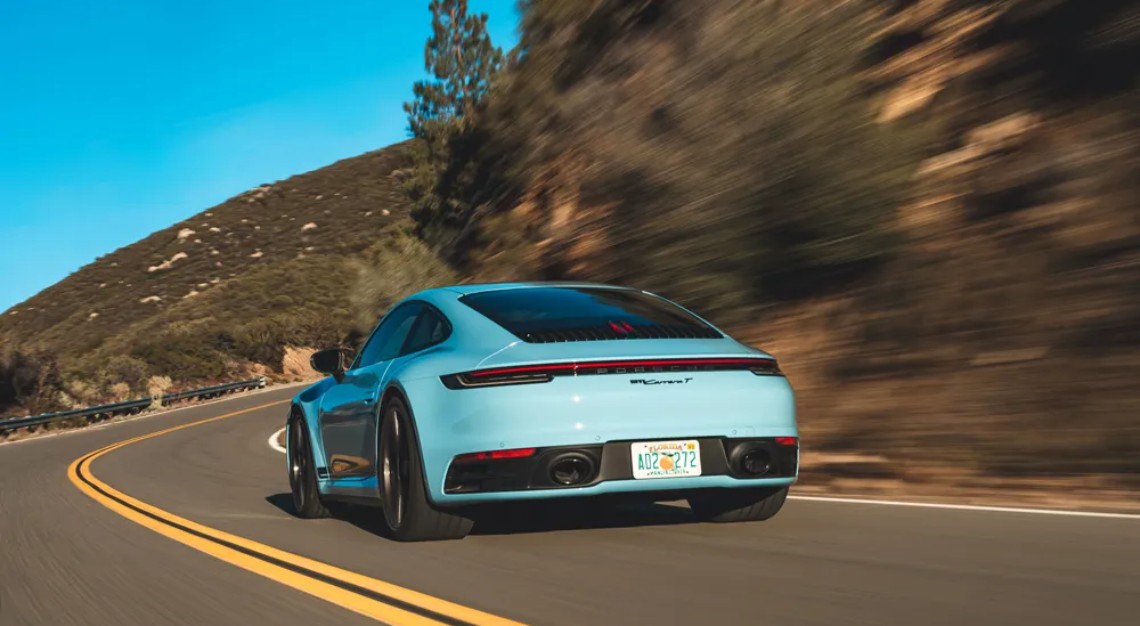 In keeping with the theme, the cabin of the Carrera T is largely a no-nonsense affair. Four-way electronically adjustable sport seats are standard, but 18-way adjustable units or full carbon buckets are on offer as well. We'd likely opt for the middle option; while our tester's standard seat strikes an effective balance between supportive sportiness and comfort, the lack of lumbar- and thigh-support adjustments prevent us from arriving at a truly ideal seating position for long hauls or spirited sessions in the canyons.
Limited seat tweaking aside, the Carrera T is a fairly affable daily driver. The seven-speed gearbox never feels like a burden in traffic, thanks in large part to a light clutch pedal with a clearly communicated take-up point. The sport-tuned suspension results in a relatively taut ride on Los Angeles' derelict pavement, but when left in their softer setting, the two-mode dampers dutifully absorb all but the worst chatter with minimal drama.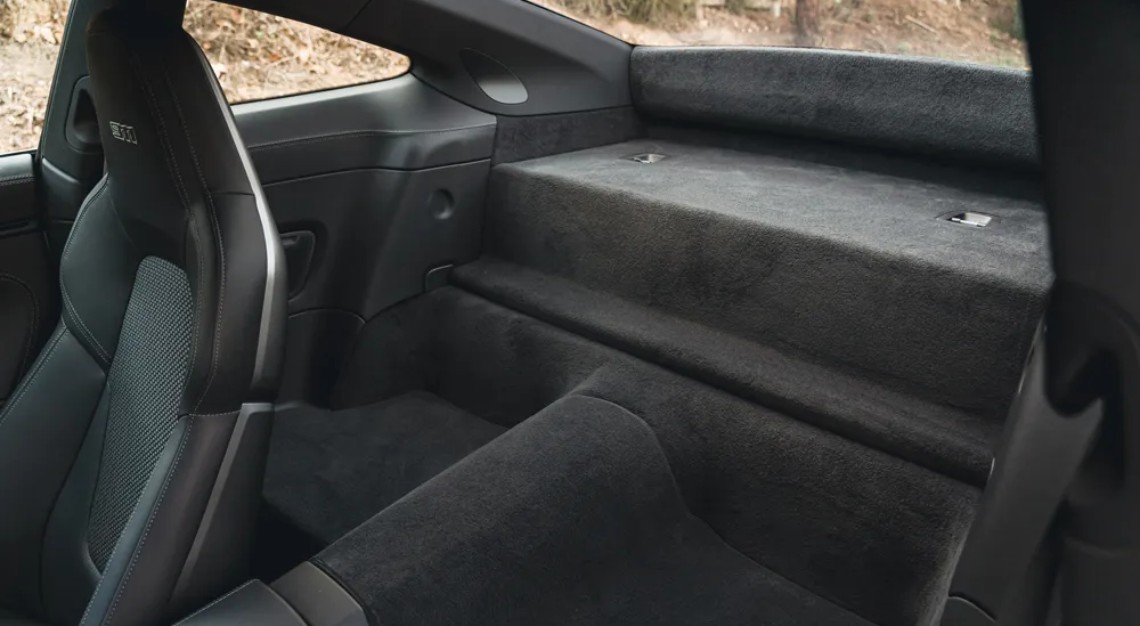 The weight-reduction efforts do make the cabin a bit noisier, particularly while cruising at sustained highway speeds, which could be fatiguing for some during longer stints at the wheel. It's far from egregious, though, and a few clicks of the stereo's volume knob or a press of the exhaust's "loud button" are more than enough to push the din into the background.
Of course, any of the minor hardships that we endure are quickly forgotten each time the path in front of us offers an opportunity to wind out that flat-six. Even with base power on tap, it's still a legitimately quick machine in a straight line, delivering a sprint to 100 km/hr from rest in 4.3 seconds with the manual gearbox, or 3.8 seconds when outfitted with the PDK. It's not as stunningly urgent as something like a GT3 or a Turbo S, but, in practice, it's more than enough grunt to keep things interesting out on the twisty tarmac that's draped over the Angeles National Forest, located just a few kilometres northeast of downtown Los Angeles.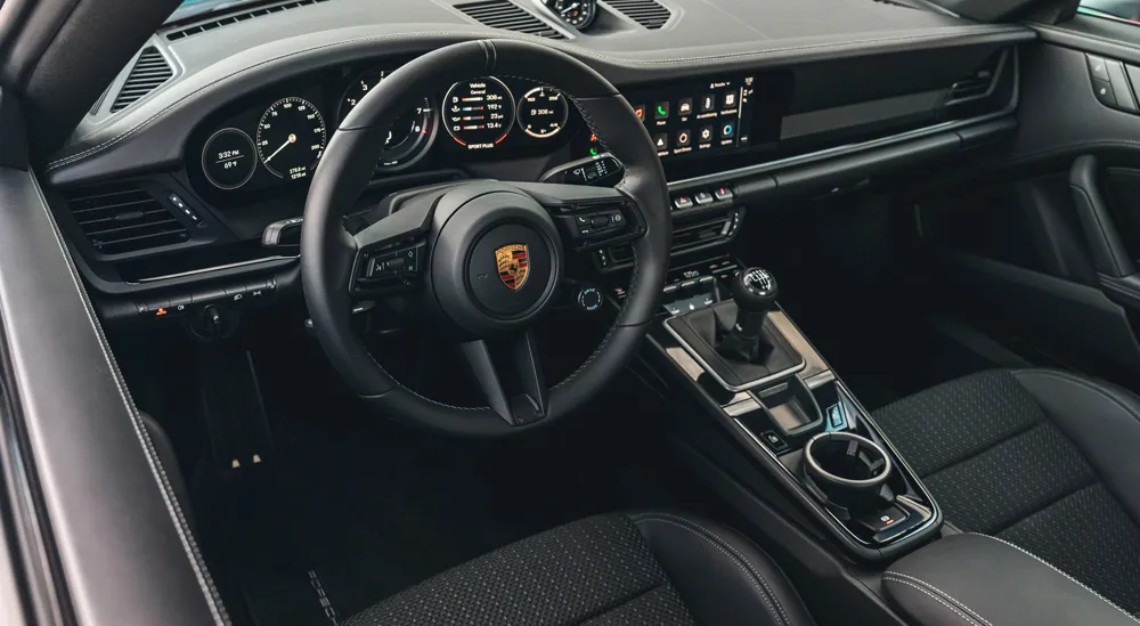 The brilliant chassis, precise steering, and lack of bloat give the Carrera T the ability to attack technical sections with surgical precision and allow the driver to settle into a rhythm almost immediately, and that in turn allows you to push with increasing confidence. But there's also room for improvement: As we've seen with other seven-speed 911s in the past, while first and second gear employ close ratios, third gear is long enough to carry the car well into triple-digit territory before it reaches the engine's 7,500 rpm redline, so there's rarely any incentive to use another cog out in the hills.
We also note that the suspension really seems to do its best work in its softer setting when called upon to dispatch the mid-corner bumps and braking-zone undulations that are common on mountain roads—Sport mode tends to unsettle the car by bouncing off of road imperfections rather than absorbing them. The additional measure of body control offered by the stiffer setting would likely come in handy with the faster paces and flatter surfaces that are typically seen at a track day, though.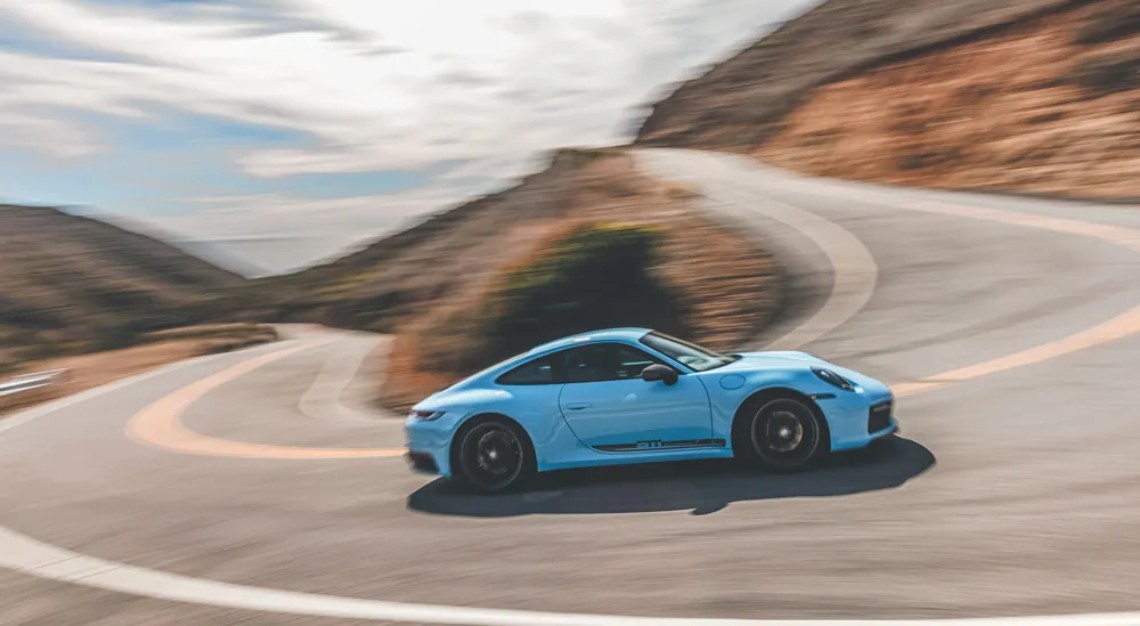 While the Carrera T isn't quite as sharp of a weapon as Porsche's hallowed GT efforts, it can be just as compelling on the right road due to its approachability. More track-oriented tires and brake pads would likely elevate this car's capability by a tangible degree, but the comparatively soft edges of this setup benefit the experience because they encourage you to explore the outer reaches of the Carrera T's dynamic capability without requiring an incredibly high level of commitment to get there.
Perhaps more importantly, they also make this honed 911 easier to live with on a day-to-day basis, and that translates to a car which is more likely to spend time out on the road rather than hibernating in the garage.
This article was first published on Robb Report USA