The McLaren Solus GT fulfills the need for speed with ease
The McLaren Solus GT just provided a wonderful defence of its seven-figure price tag. 
The British marque's latest ridiculous hypercar claimed victory at the Goodwood Festival of Speed Timed Shootout when it navigated the twisting hill course in 45.34 seconds, crossing the finish line at 240 km/hr. Not only was that the fastest official time this year, but it was also good for third all-time among production vehicles. 
A video posted to the festival's official YouTube account shows the speed machine—clad in the automaker's trademark black and orange—charging up the winding course. The Solus GT's outrageous aero kid, which includes giant fenders and an even bigger rear wing, makes clear it was designed to go fast, but it's impressive to watch it manoeuvre through the hill's treacherous turns with relative ease. Most impressive of all, though, is the roar emanating from the vehicle. The hypercar doesn't just look like a rocket, it sounds like one, too.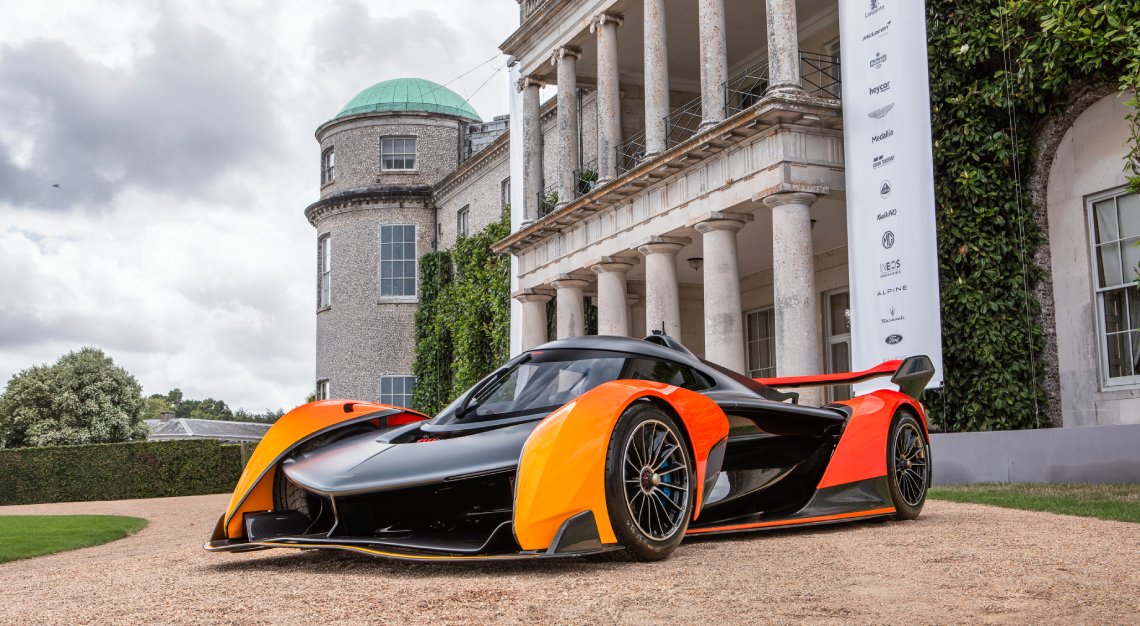 McLaren also shared a clip on social media that shows driver Marvin Kirchhöfer's perspective of the winning run. The Solus GT is a single-seater, so you'd be forgiven for thinking you're staring out of the cockpit of a fighter jet instead of an automobile as the hay bales that line the track blur past. Again, though, the most striking aspect of the video is the thunderous crackle coming from the car's V-10, which takes on a demonic tone as soon as Kirchhöfer puts the petal to the metal. It's hard to think of a better advertisement for the US$4 million hypercar than this. 
The Solus GT was specifically developed to turn in head-turning performances like the one it put in at Goodwood. It's powered by a 5.2-liter V-10 that can pump out a hair-raising 829 horses and 649 Nm of twist. Thanks to all that oomph the vehicle can rocket from zero to 100 km/hr in just 2.5 seconds and hit a top speed of 321 km/hr. The hypercar, which was directly inspired a virtual vehicle from Gran Turismo 4, also sports a futuristic design that is bold even by McLaren's standards. 
The Solus GT beat a crowded field that included a Rimac Nevera, Porsche 911 GT3 Cup, and the Subaru GL Huckster, which was driven by Travis Pastrana. The hypercar easily bested the rest of the field, beating the second place Subaru by more than a second (it climbed the hill in 46.37 seconds). While plenty fast, the vehicle would struggle to keep up with last year's winner, the McMurtry Spéirling, which conquered the same course in just 39.08 seconds. 
This story was first published on Robb Report USA