Pleasent Meating
There are, if I'm honest, very few things you can say about a steakhouse. It's a restaurant that serves meat, and lots of it, in its myriad (very tasty) forms. Sometimes, it'll even serve seafood, which is nice. And if you're even luckier, the said steakhouse will have an extensive selection of wines and spirits.
Good meat, after all, deserves a good drink to go along with it.
665oF, named for the temperature its wood-fired oven and grill operate at, checks all the above steakhouse boxes, and then some, what with its panoramic views of the city from its 38th floor perch.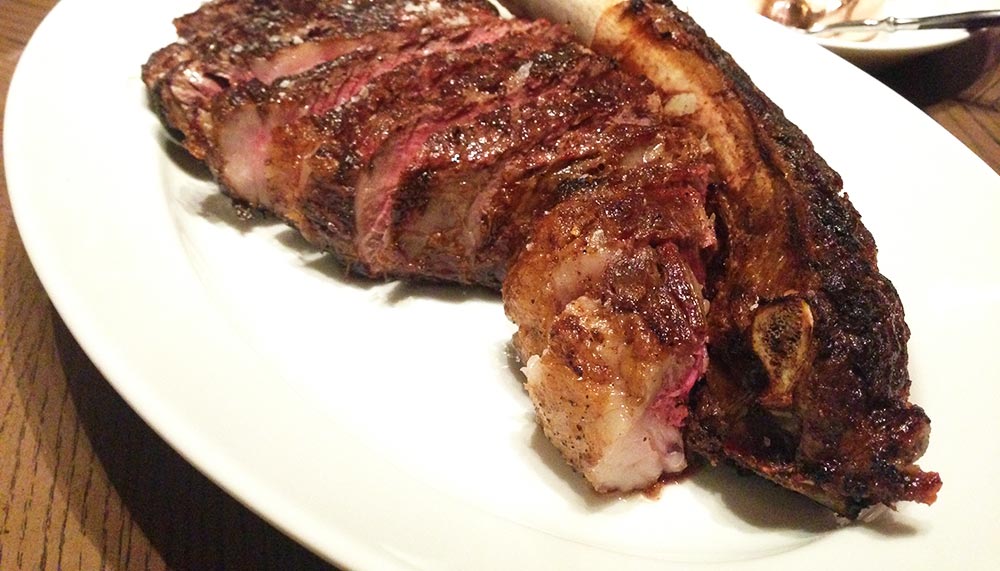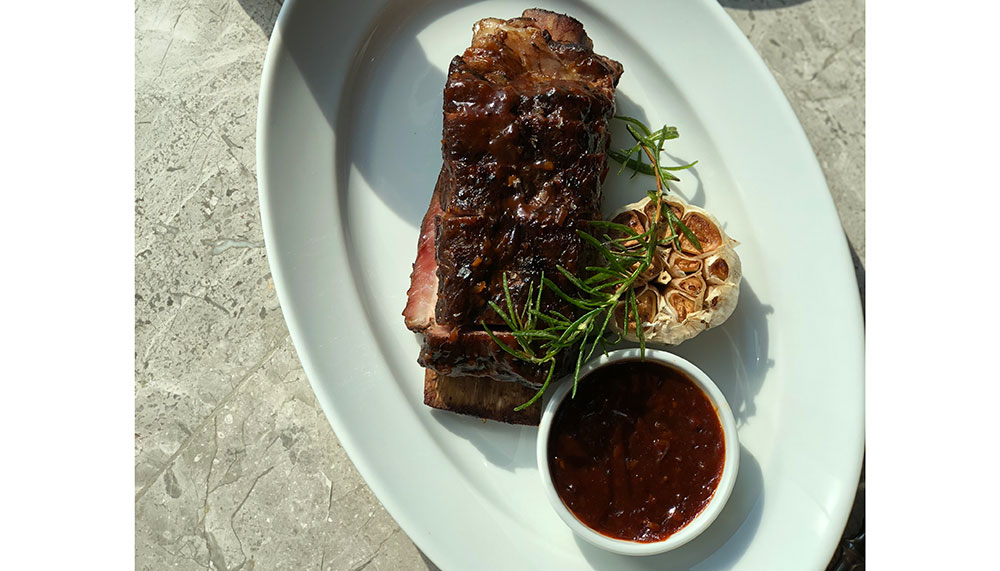 Meet The Meats
Beef (Australian, Tasmanian, USDA and Irish) in various cuts ranging from a 200g tenderloin up to monstrous 1.2kg tomahawk, veal, lamb and chicken are on offer (S$55 and S$160, S$49, S$55, S$29). If the "surf" component of Surf n' Turf is more your speed, then 665oF will also do you a lobster thermidor (S$80), as any self-respecting steakhouse would, along with a whole Dover sole.
Depending on how big your appetite for food and for suffering a massive coronary is, you could, as my dining companions and I did, have the tomahawk steak. Granted, a good part of its 1.2kg weight comes from a bone that you usually see as a murder weapon in a detective drama, but there's still easily enough there to feed at least three adults comfortably.
Grilled medium-rare, as is right and proper, there's not much I can say about it, apart from being decent on the whole. That said, it's a little more sinewy than I would have liked in parts. Personally, I'd have gone for the hanger steak (in my opinion the king of steak cuts, followed closely by ribeye and short rib), but a 300g slab won't stretch for a party of six.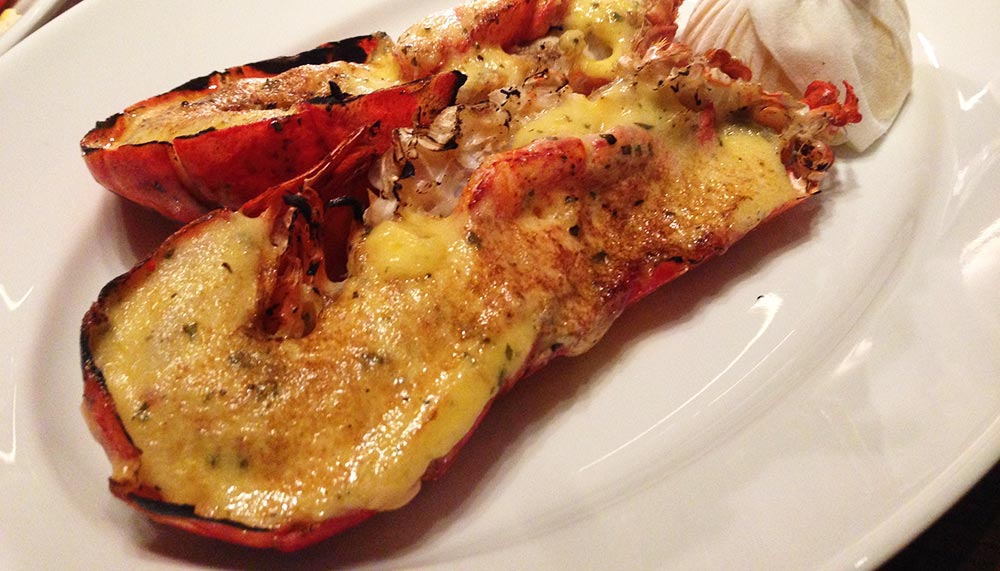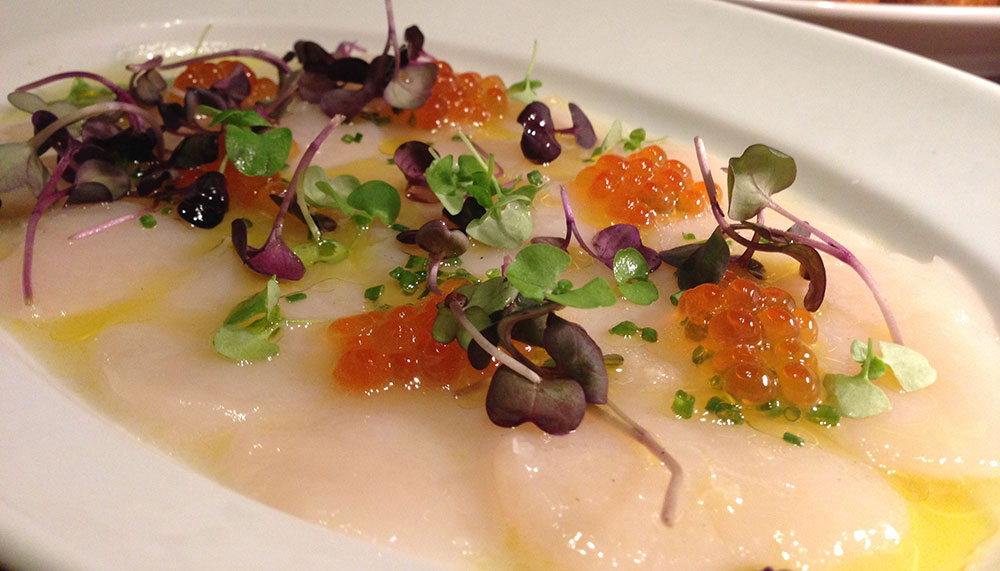 Surfing The Turf
The lobster thermidor, too, is solid, if a little uninspiring. Perhaps I've never really warmed to lobster in general owing to its relatively dry texture, or how cheese tends to overwhelm the flavour of the crustacean, but anyway.
Thankfully, the wine was brilliant. Despite being "merely" their house red, which all too often is a thinly disguised euphemism for vinegar, the bold berry flavours, round tannins and surprising spiciness of the Cabernet Sauvignon made an excellent companion throughout the meal, no matter what was on the table.
But while the mains were merely competent, it's the appetisers that really shine. Led by the talent that is sous chef Josephine Loke, her influence from previous stints at Open Farm Community and Odette really show in the first half of 665oF's menu.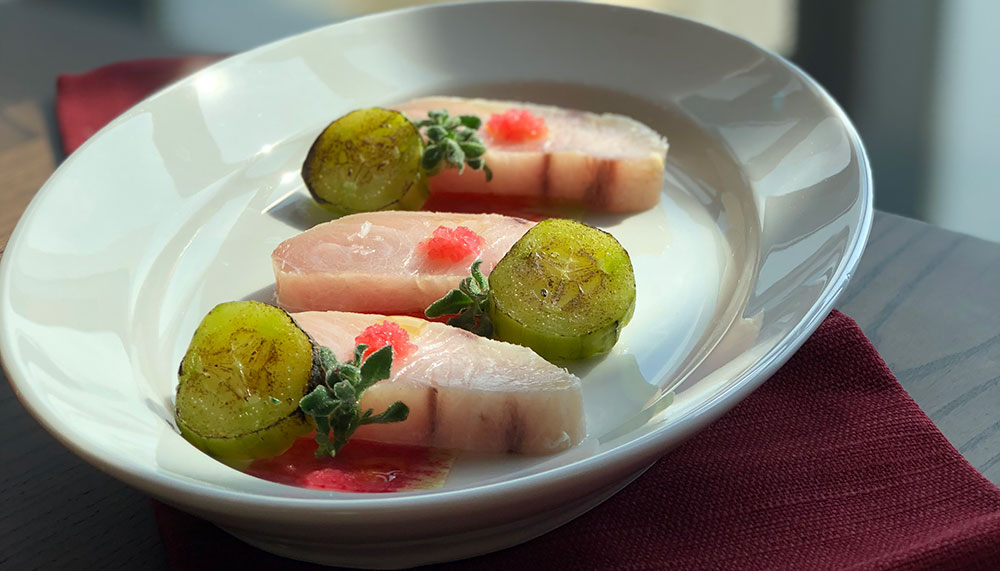 Starters Steal The Show
This explains the presence of lime-cured kingfish and scallop ceviche (S$29 and S$39). The former, served with charred cucumber and watermelon radish stands out if only because of its incongruity with the rest of the menu.
It sounds like it shouldn't work, but the subtlety of the kingfish's flavour and toothy texture is a great counterpoint to the heavy mains. Also, the charred cucumber is a nice hat-tip to the grilled meats that form the backbone of 665oF's menu.
Crab cakes (S$32), that old steakhouse staple, naturally make an appearance. And yes, like the rest of the starters, they're exceptional. That said, the spiced pepper remoulade is a touch cloying for my taste and masks the light texture of the cakes. I ended up having mine with just a squeeze of lemon, while surreptitiously stealing another when I thought nobody was looking.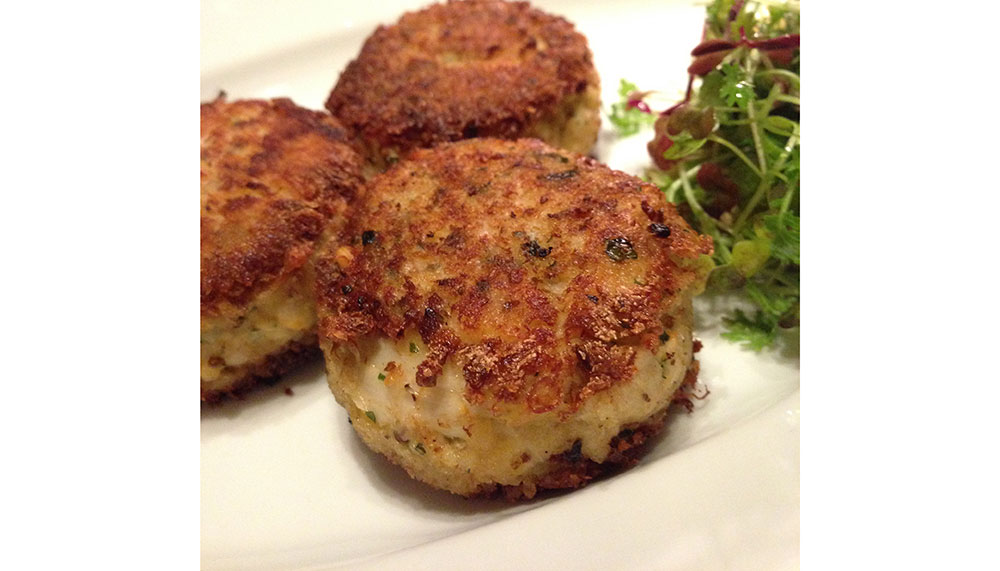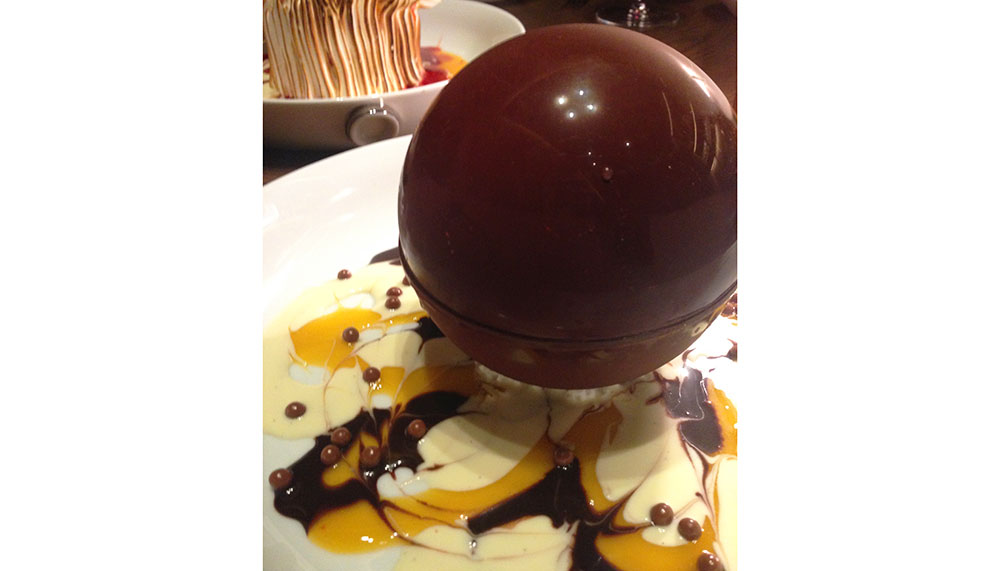 But for how amazing the starters are, I can't help but think the mains, while representing solid outings, are a little lacking in charisma. Which is a pity, because Andaz, 665oF and Chef Loke's food has tonnes of personality.
Yes, I'm willing to concede that a tomahawk steak, Instagram-worthiness aside, perhaps isn't the best place to show off how good a steakhouse is. And I'm also willing to concede 665oF hasn't fully found its groove yet, given how it and the hotel itself is barely six months old.
It's certainly worth another visit in the next few months, though. If only for the chance to scoff down more of those amazing crab cakes.